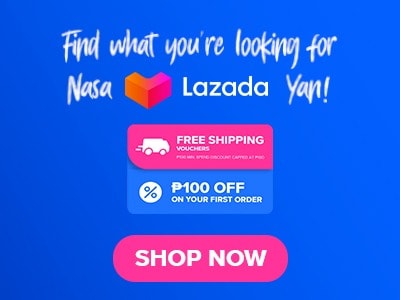 Bibingka is one of the most famous desserts in the Philippines, we usually find these every Simbang gabi outside of the church but you don't have to wait until Simbang gabi season to enjoy this famous Bibingka. Bibingkinitan menu offers special rice cakes and we can easily find them because they have a lot of locations, especially in major malls in the Philippines.
Below, you'll find the updated list of Bibingkinitan menu prices.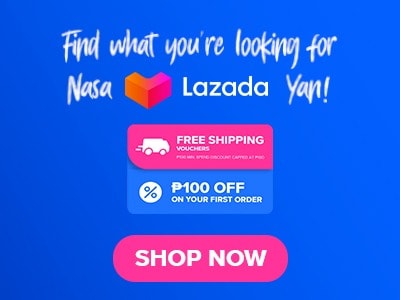 Menu Items
Price (PHP)

Bibingkinitan (piece/dozen)

Original bibingka
30/180
Overload
35/210
Cheesemax
35/210
Bibicoco
25/150
BI bites
35

Com-b

Com-b 1
70
Com-b 2
70
Com-b 3
65
Com-b 4
65

Beverages

Barako brew
45
Choco brew
45
Island squeeze calamansi
40
Island squeeze dalandan
40
About Bibingkinitan
This famous and successful business establishment begins in 2006 when a young entrepreneur named Richard Sanz started his business. He actually started in 2004 and open a small beverage stall but he feel that his business has a lot more to grow so he came to the idea of selling their favorite Bibingka. Since it is loved by Filipinos and is actually part of our culture and heritage his business clicks and recognize by customers. They offer small-size rice cake that is affordable and cool as their main product.
Nowadays, Bibingkinitan has 200 stores nationwide and they are the largest and leading when it comes to Filipino baked goods and coffee category. Bibingkinitan is already recognized and awarded in our local food industry several times because of the innovation that they did with our beloved Bibingka. 80% of this company is being run by FoodAsia and the remaining 20% is owned by franchise partners nationwide.
Original Bibingkinitan Menu
Original Bibingkinitan is made with 100% rice flour or Galapong in our language. This soft and moist rice cake is topped with salted egg and cheddar cheese and cooked in a small oven with banana leaves at the bottom of the pan for a great aroma. Their Original Bibingkinitan is really delicious and is quite popular among all ages of customers also with balikbayans. It's great to know that we don't have to wait until Christmas and Simbang gabi before we can enjoy it since Bibingkinitan is already making them every day of the year.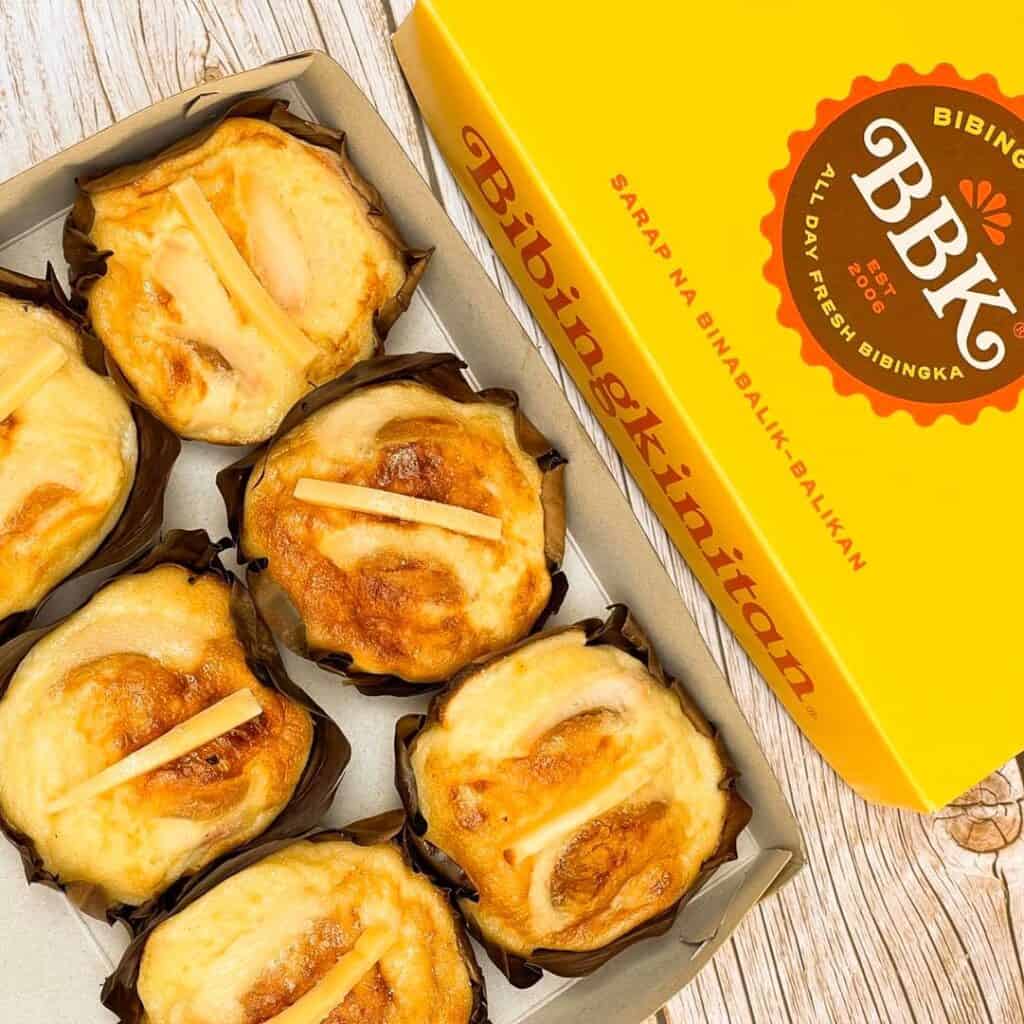 Bibingkinitan Menu Overload
You can buy an Overload Bibingkinitan box of 6 for only PHP 240. It is just like the regular bibingka but has overload toppings, having four slices of a salted egg so for those who love it then this deal is for you. When it comes to the taste, this one is way better than their Original Bibingkinitan, the soft and firm rice cake has the right amount of sweetness and aroma from the banana leaves. The Overload Bibingka is also one of the most popular rice cake varieties on their menu.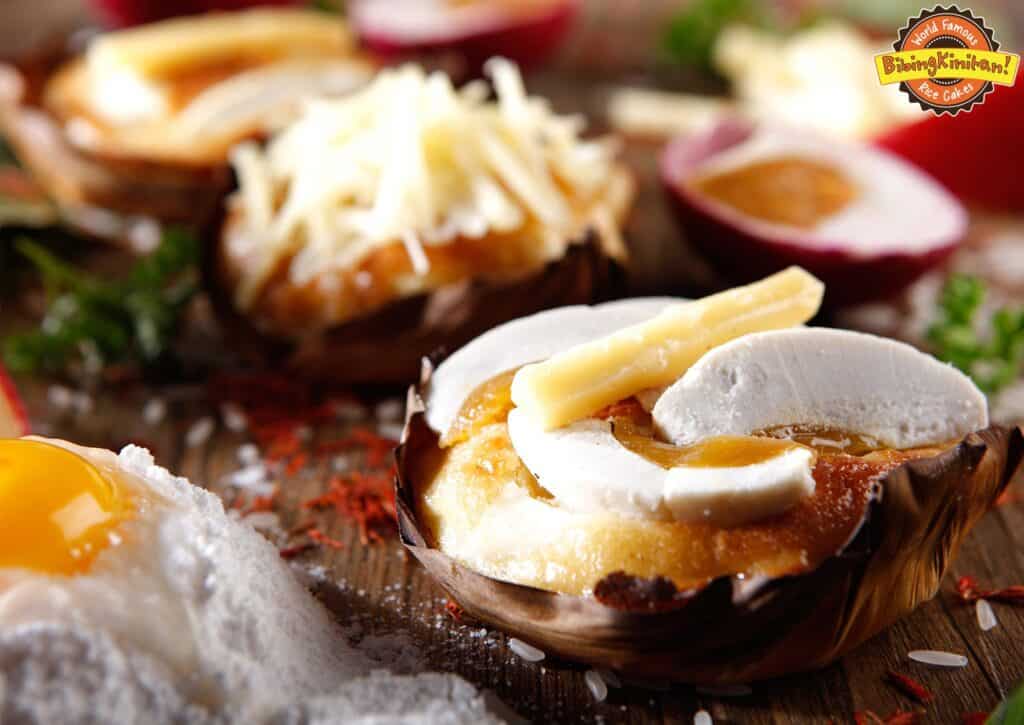 CheeseMax
Bibingkinitan menu is also offering CheeseMax made especially for cheese lovers. They made the classic rice cake oozing with creamy and delicious high-grade cheese that best compliment the taste of bibingka which is sweet and the saltiness coming from the cheese. This is perfect for those who want to try a different approach to the classic Bibingka. This is actually my personal favorite.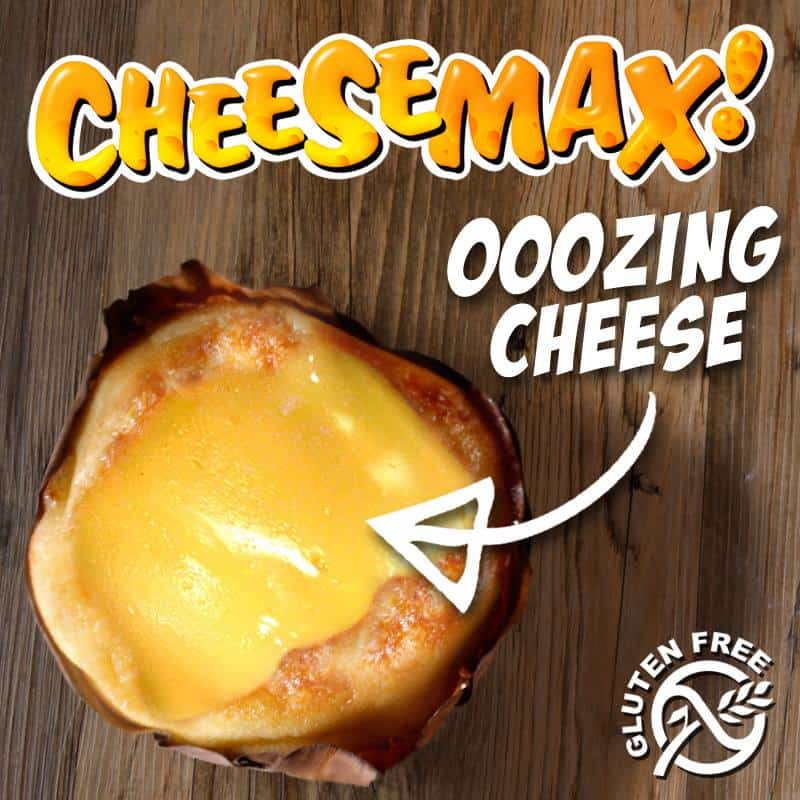 BibiCoco
Bibingkinitan offers a different menu and not a normal kind of Bibingka which is the BibiCoco. If there's CheeseMax for cheese lovers and Overload for the salted egg lovers, BibiCoco is a classic rice cake with Bukayo on it. This is perfect for the sweet tooth out there who loves their rice cake to be extra sweet. The cooking process for this BibiCoco is just like the normal rice cake, made with rice flour and cooked with banana leaves for flavor, the only difference is that their BibiCoco has bukayo incorporated with the rice cake batter.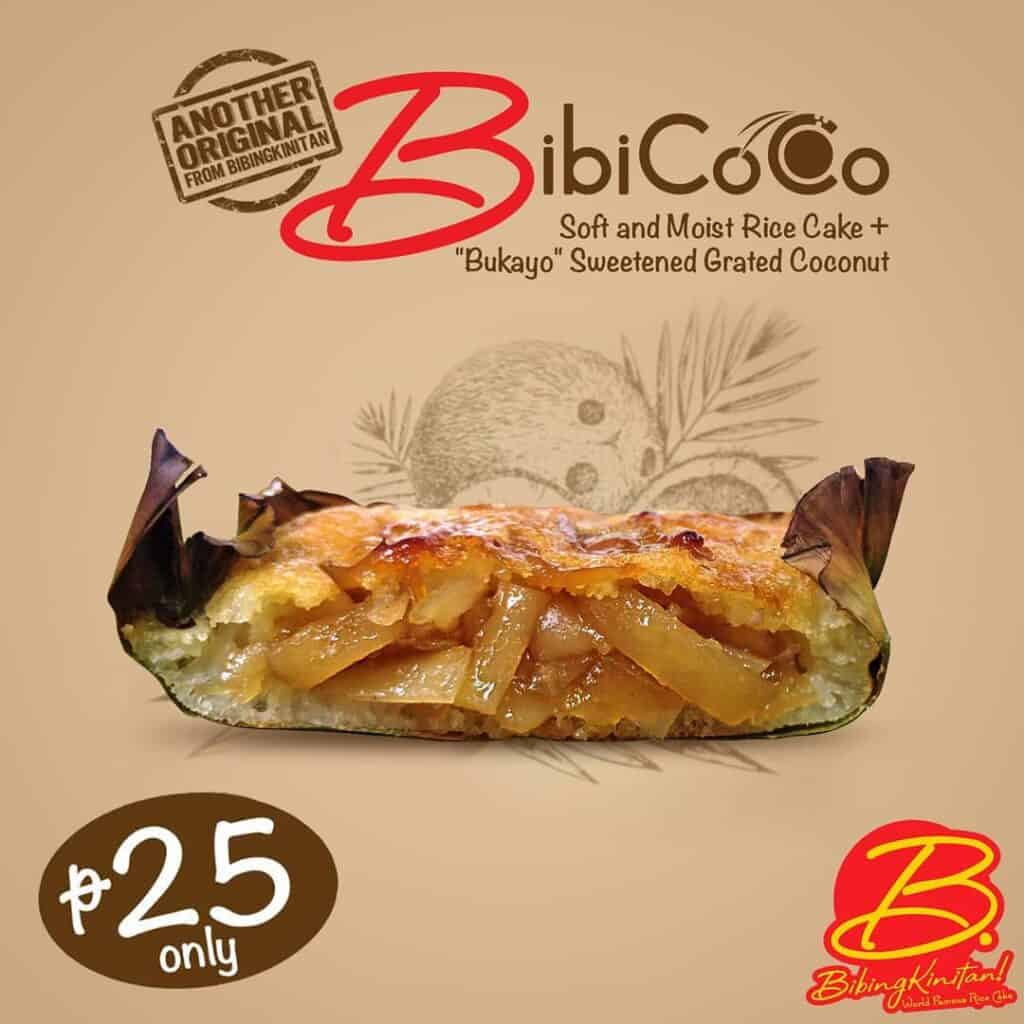 B Bites
Bibingkinitan has this mini bibingka that they called B Bites. The normal size of their rice cake is already a miniature version of the rice cake that we all know growing up but the B Bites is literally the bite-sized rice cake. Also made with rice flour, this creamy, delicious, and firm rice cake is something that you shouldn't miss. It is easy to eat and not messy which is ideal for people who want to eat while walking outside.
Bibingkinitan Menu Delivery
Bibingkinitan food menu is available for delivery using applications like GrabFood, Food Panda, or other available delivery services in your location. The availability of the products and delivery may vary depending on your location.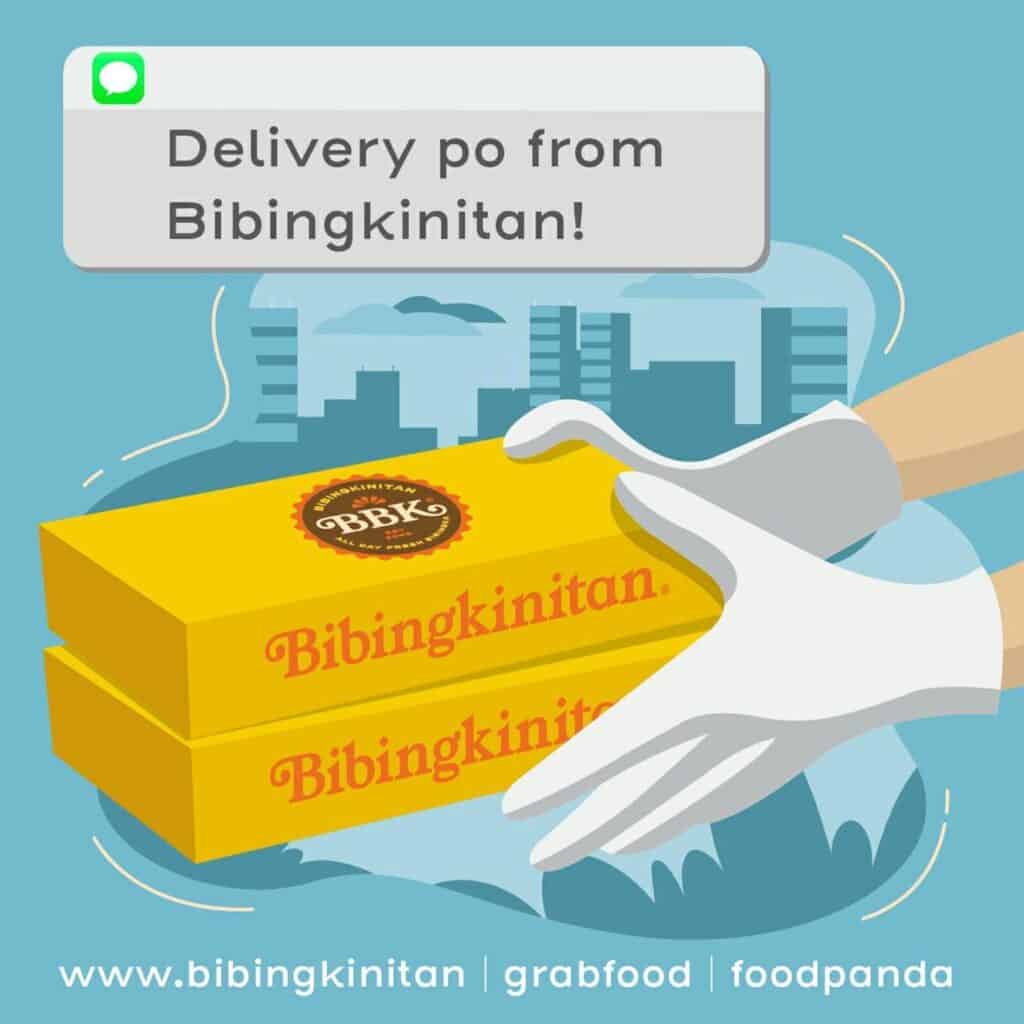 Social Media Pages
They are actively posting updates on their new food menus, promos, and branch openings. You can message and follow them through their social media pages by referring to the links below:
Facebook: https://www.facebook.com/BBKMiniBibingka
Instagram: https://www.instagram.com/bibingkinitan
Conclusion
Bibingkinitan's menu has a variety of Bibingka flavors that you should try. Aside from bibingka, they also have drinks to offer to partner with the rice cake that they are offering. In my own opinion, their bibingka is a bomb, really flavorful. Food Items are prepared properly, you can actually watch their crews cook your rice cakes in other branches especially in malls so you are sure that the rice cakes are cooked properly. It is very affordable and very convenient since they have a lot of branches nationwide. The crews are fast and friendly, their service table is clean which is a great sign that everything is clean. A highly recommended place for those who love to try bibingka any time of the year.