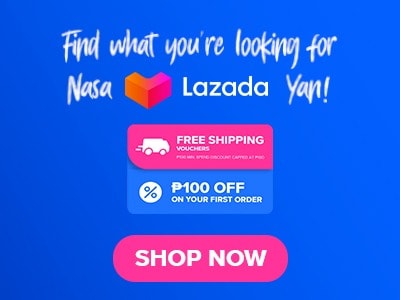 A well-known chain of specialty cinnamon bun and coffee cafes is called Cinnabon. The Cinnabon menu provides a range of goods, such as pastries, coffee, and cinnamon rolls and buns. Both in-store dining and takeout orders are accepted for the menu items.
In the Philippines, cinnamon rolls are a widely consumed pastry. Typically, the dough is rolled out and then cut into a variety of shapes to make them. After that, the rolls are either baked or fried. Popular foods like pastries are frequently consumed with meals. Pastries can be created in a variety of ways and using a wide range of ingredients. Coffee shops are fantastic places to unwind and complete some work. They are ideal for every event because of their selection of cuisine, beverages, and sets.
Below, you'll find the updated list of Cinnabon menu prices.
Menu Items
Prices (PHP)

Specialty Drinks

Mochallata Chill
140
Mochallata Icescape
140
Chillattas – Mango
160
Chillattas – Strawberry
160
Chillattas – Choco Mocha
160

Coffee Beverages

Brewed Coffee (12oz) Hot/Iced
110
Cafe Americano (12oz) Hot/Iced
110
Cafe Mocha (12oz) Hot/Iced
135
Cafe Latte (12oz) Hot/Iced
125
Cauccino (12oz) Hot/Iced
125
Caramel Machiatto (12oz) Hot/Iced
135
Cinnamon Roll Latte (12oz) Hot/Iced
115

Other Baked Treats

Roll on the Go
95
Cinnabon Chips
130
Raisin Bread 1 Loaf
175
Dinner Roll 1 ack
90

Cinnapacks

Classic
380
Pecanbon
550
Classic /Pecanbon Combo
470
Minibon
240
Mini Chocobon
280
Mini Chocobon Combo
250
Minibon
490
Mini Chocobon
580
Mini Pecanbon
630
Mini choco pecanbon
630
Mini Chocobon Combo
530
Mini pecanbon Combo
570
Mini Choco pecanbon Combo
570
Trile Combo
580

Freshly Baked

Cinnabon Classic Roll
120
Caramel pecanbon
155
Minibon
85
Mini pecanbon
100
Mini chocobon
95
Mini Choco pecanbon
100
Cinnabites
85
Chocobites
95

Cold Brew

Classic Cold Brew (16oz)
130
Creamy Cold Brew (16oz)
150
Vanilla & Cream Cold Brew (16oz)
150
Cinnamon Cold Brew (16oz)
150
About Cinnabon
Early in 1985, Rich and Greg Komen, a father-and-son duo, hired a professional baker to make the best cinnamon roll ever from scratch. The three created the ideal blend by blending the best ingredients from all around the world after months of frustration and hundreds of fruitless tries. Their delicious aspirations came true on December 5th when they welcomed thousands of enthusiastic customers inside the first Cinnabon bakery in Seattle's Sea Tac Mall. Right out of the oven, the original Cinnabon cinnamon roll with its distinctive icing was a huge hit. The nation was hooked. Finally, a national delicacy that didn't require ice cream on the side.
Since 1999, Cinnabon's decadent scent has been present in the Philippines, where it is managed by Canelle Food Corporation, the nation's sole Cinnabon franchisee. As the first Cinnabon Bakery in Asia, the Robinsons Place in Manila location's October 1999 launch was an important milestone. There are currently twenty Cinnabon bakeries around the nation that are dedicated to producing the most well-known cinnamon rolls in the world, using the best ingredients, and offering them to you hot, fresh from the oven.
Cinnabon Menu Best Seller
If you want to visit a Cinnabon store, you must order the following items to enjoy your experience: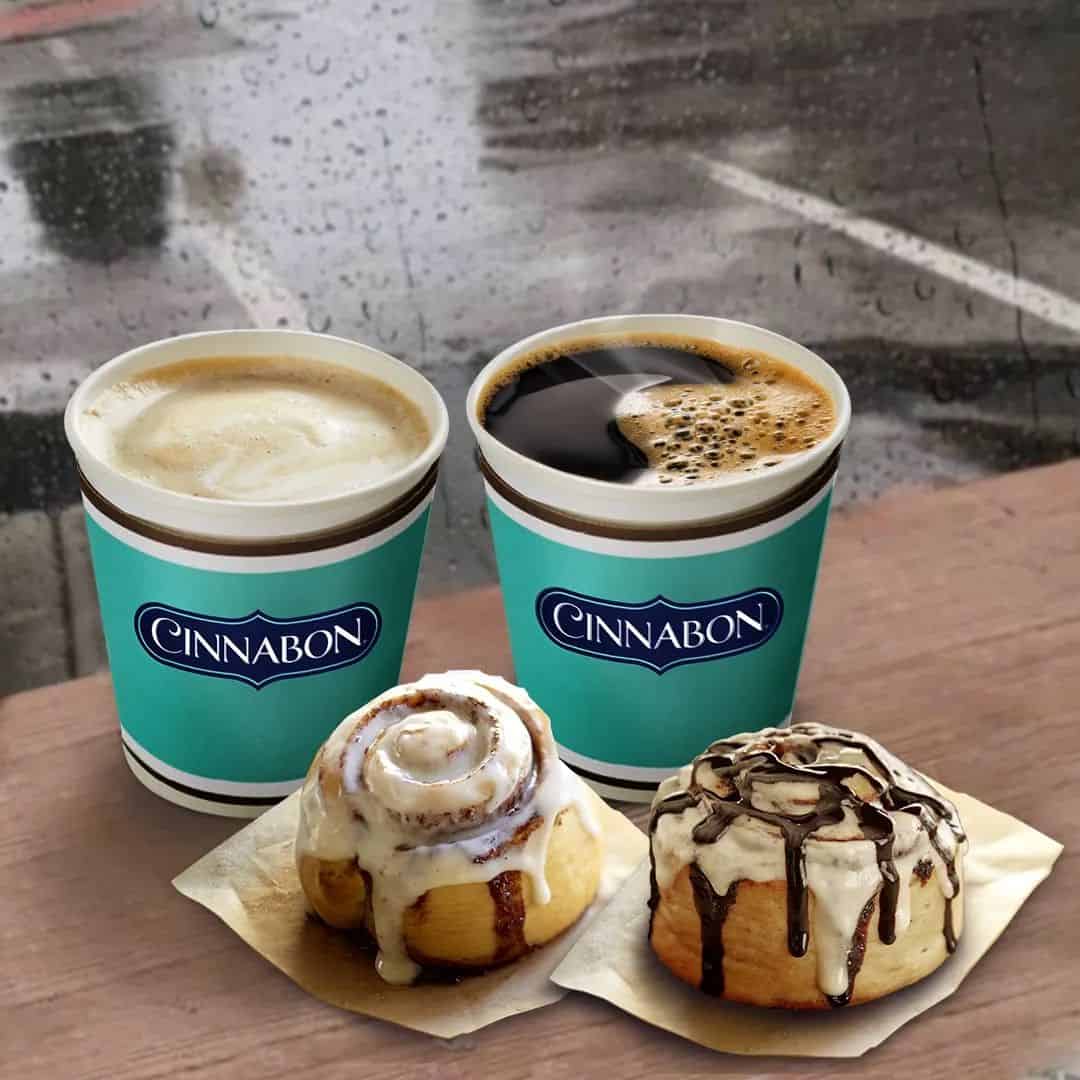 Classic Roll – This Cinnabon menu has a sweet cream cheese icing that has a little lemon zing to it and is melt-in-your-mouth delicious. But Cinnabon's renowned Makara cinnamon is what really stands out. This distinctive kind of cinnamon, which is imported from Indonesia, gives cinnamon buns their well-known flavor. It has a strong flavor and sweetness. Since a Cinnabon Classic Roll is roughly the size of a softball, you may order with confidence that you will receive value for your money.
Caramel Pecanbon – The Caramel Pecanbon has the same delectable recipe as its traditional relative, but the roll is covered with molten caramel and chopped pecans rather than plain cream cheese frosting. For those who like something a little bit sweeter than the Classic Roll, the Caramel Pecanbon is a well-liked substitute.
Cinnamon Roll Cold Brew Iced Coffee – Next to their regular coffee, Cinnabon's Cinnamon Roll Cold Brew Iced Coffee is one of their most well-liked beverages. This Cinnabon drink menu expertly combines Arabica cold coffee with traditional Cinnabon roll ingredients, such Makara cinnamon, to produce a concoction guaranteed to sate your sweet craving.
CinnaSweeties – These fluffy, buttery, and bite-sized little doughnut holes are perfect for snacking on. Each one is covered in a thick coating of Makara cinnamon sugar, giving you a snack-sized packet of the famous Cinnabon flavor. If you enjoy the icing on traditional rolls, CinnaSweeties are provided with a cream cheese sauce for dipping.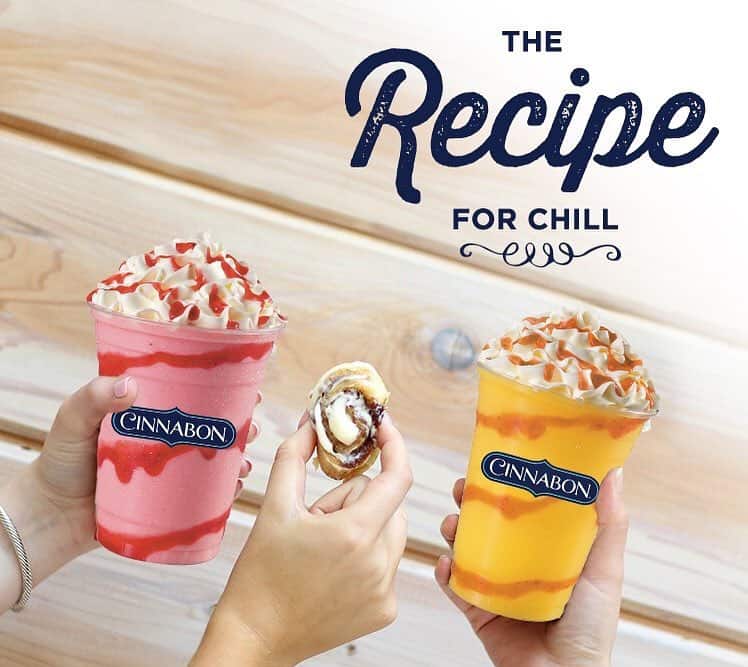 Strawberries & Cream Chillatta – This beverage is modeled after the original MochaLatta Chill, just like the Double Chocolate Mocha option. In place of the chocolate and vanilla drinks offered by Cinnabon, a mixture of cream and fresh strawberries provides a cheery, cooling alternative. For an even fruitier taste, it is generously topped with strawberry syrup and whipped cream.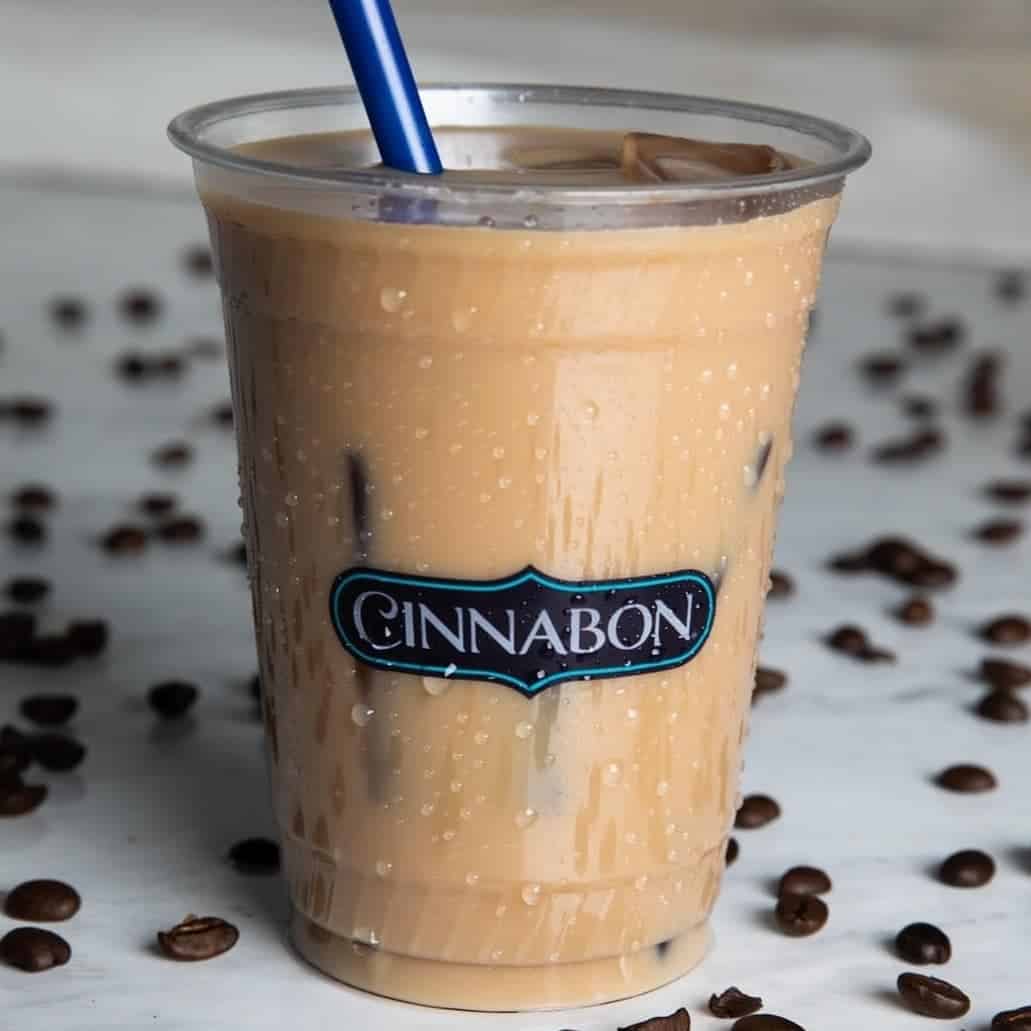 Vanilla Cold Brew Frozen Coffee – Their well-known distinctive cold brew is served frozen, whipped, and flavored with vanilla for a smooth yet sweet beverage. Cinnabon's frozen coffee features crushed ice, unlike their iced coffee. It gives the beverage a mouthfeel that is nearly creamy. When vanilla is present, the result is a wonderful beverage that is sweet but cooling and enjoyable at any time of day. Pair this drink with one of Cinnabon's traditional cinnamon buns or CinnaSweeties to bring out more vanilla flavor.
Cinnabon Menu Delivery
If you cannot go to a Cinnabon store, but you are craving their delicious menus such as their classic roll, caramel pecan bun, and many more, you can always order via the Foodpanda or GrabFood app. With this, you can now enjoy the delicious Cinnabon Menu in the comfort of your home.
Cinnabon Philippines Promo Menu
The favorite rolls have a discount of twenty percent off if you order via the app. It comes with Minibon 9, Triple Combo 9, Minibon 4, and Minichocobon Combo 4.
Social Media Pages
You can follow and reach the Cinnabon social media pages on the following sites:
Facebook: https://www.facebook.com/CinnabonPH/
Instagram: https://www.instagram.com/cinnabon/
Website: https://www.cinnabon.com/
FAQs
What is Cinnabon made of?
Warm dough, renowned Makara cinnamon, and special cream cheese combine to create the famous cinnamon roll, a delectable sweet delicacy that is prepared fresh to order.
What is so special about Cinnabon?
In particular, cinnamon is exceptional because of the amount of volatile oil and cellulose in it. It's what gives Cinnabon's renowned cinnamon rolls their distinctive flavor and ooey-gooey thick consistency.
What is the difference between Cinnamon rolls and Cinnabon's?
After baking, cinnamon rolls are turned out of the pan so that the caramel sauce is now the topping. White frosting is then placed on top of them. On the other hand, cinnamon rolls typically have a sugar glaze or cream cheese icing on top. Typically, cinnamon buns are served plain or topped with nuts or raisins.
How much is a box of Cinnabons?
Prices would vary on the different boxes that Cinnabon has to offer, however, prices start at 400 pesos.
Conclusion
The selections on the Cinnabon menu are nearly overwhelming, making it challenging to choose the correct item. A fantastic spot to have a fast snack or dessert is Cinnabon. Particularly tasty are the cinnamon rolls. The staff is always welcoming and helpful. A well-known bakery chain with stores all over the Philippines is called Cinnabon. The business specializes in cinnamon rolls and other pastries, and customers frequently rave about their goods. Before founder Rich Komen made the decision to create his first location, the cinnamon roll recipe at Cinnabon wasn't an ancient family legacy that was passed down from generation to generation. It took months to develop the cinnamon roll recipe that we have all come to know and love, which was made just for Cinnabon.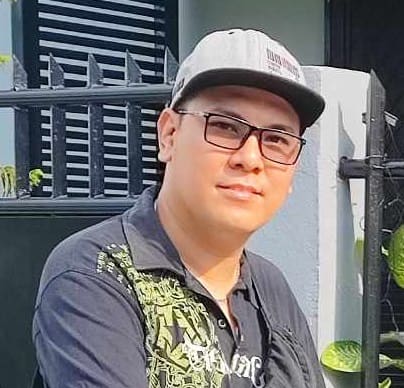 Hi! I'm Nivek Strife, the person who made MenuPH. I'm the one who added most of the popular menus you see on this website, and I really hope you enjoy them! Feel free to check them all out.
Growing up, I was surrounded by lots of tasty foods, like the classic Adobo and the sweet Leche Flan. That love for the many flavors of the Philippines is what got me excited about adding to MenuPH. When I learned how to make websites, I saw the need for a place to show off all the amazing Filipino dishes, and that's how MenuPH started.
MenuPH isn't just a website; it's like a fun journey into food. I've teamed up with famous chefs and found great places all over the Philippines to bring you a bunch of menus that show off the best of Filipino cuisine. Whether you're into the usual dishes or new twists, MenuPH is here to guide you through the rich world of Filipino flavors.
With MenuPH, my aim is to help local businesses, talk about good food choices, and make a group of friends who love food. No matter if you like fancy restaurants or street food, MenuPH has something for you. Come join me on this food adventure as we find great places, taste real flavors, and enjoy the unique food traditions that make the Philippines awesome.