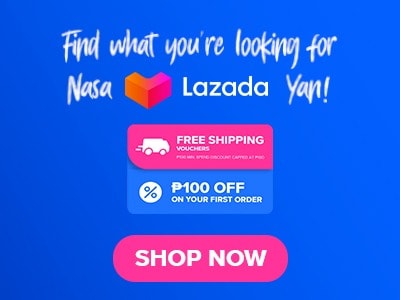 Are you looking for a new place to try where you can find a good-tasting food experience? Great news! This one that I found is a highly recommended place for eating outs with family and friends, with reasonable prices for their super delicious foods, you can never go wrong going to their restaurant, and you can find them easily since they already have a lot of store locations especially if you are living inside the metro and other nearby cities. We're talking about Conti's Bakeshop and Restaurant. They also have delivery service for customers that are too busy to go outside because of a busy schedule. Without further ado, let us talk about the Contis Menu that could be your new favorite!
Below, you'll find the updated list of Contis menu prices.
Menu items
Price (PHP)

Best Sellers

Black Velvet Whole
1195
Black Velvet Mini
625
Choco Overload Whole
995
Choco Overload Mini
635
Chocolate Obsession Whole
1315
Chocolate Obsession Mini
815
Mango Tart Whole
1050
Mango Tart Mini
725
Moist Chocolate Whole
695
Moist Chocolate Mini
385
Mango Bravo Whole
1490
Mango Bravo Mini
895

Whole Only Cakes

Almond Choco Sans Rival
795
Banana Dream
895
Blueberry Cheesecake
675
Cookieccino
1195
Mango Cheesecake
645
Mocha Tiramisu
855
Salted Caramel
895
Sans Rival
795
Strawberry Shortcake
975
Turtle Pie
795
Ube Custard
935

All Day Breakfast

American Breakfast
225
Bacon Bagnet
295
Bangus Belly Adobo
220
Batangas Pork Adobo
230
Chicken Tocino
210
Classic Skinless Longganisa
220
Daing na Bangus
220
Homemade Beef Tapa Strips
240
Kimchi Rice with Beef Tapa
260
Mom's Garlic Longganisa
240
Pork Tocino
210
Salmon Belly in Olive Oil
260
Smoked Boneless Bangus
240

Appetizers

Baked New Zealand Mussels
195
Buffalo Wings
220
Calamari
195
Chicken Lollies
220
Crispy Squidlets
175
Gambas y Champiñon al Ajillo
195

Salads

Apple Potato Salad
165
Caesar Salad
145
Chicken Garden Salad
155
Chicken Potato Salad
165
Crab Salad
155
Mango Royale Salad
155
Pineapple Macaroni Salad
150
Russian Potato Salad
160
Symphony Salad
155

Seafood

Baked Prawns
415
Conti's Baked Salmon
425
Fish & Chips with Honey Mustard Sauce
325
Herb Crusted Fillet of Fish
285
Parmesan Fish Fillet with Parsley Sauce
285
Salmon Salpicao
365
Sinigang na Salmon Head sa Miso
305

Chicken

Chicken Ala Kiev
365
Chicken Barbeque
285
Chicken Roulade with Garlic Rice
285
Chicken Roulade with Saffron Mushroom Rice
308

Pasta

Angel Hair Puttanesca
210
Cheesy Baked Macaroni
205
Italian Supreme
260
Lasagna
255
Linguine in Pesto Sauce
245
Linguine in Pesto Sauce with Seafood
345
New Zealand Mussels and Mushroom
250
Pasta Carbonara
335
Pasta con Gambas
275

Sandwiches

Chicken Salad Sandwich
195
Hearty Club Sandwich
320

Drinks

Bottled Water
45
Coke in Can
75
Coke Zero in Can
75
Sprite in Can
75

Extras

Paella Madrileña
350
Tofu Steak
250

Snacks

Chicken Arroz Caldo
140
Fresh Lumpiang Ubod 2pcs
115
Garlic Sotanghon
135
Molo Soup
85
Pancit Palabok
135
About Contis
Behind the success of this restaurant and bake shop are the three sisters who started a food business in the backyard of a house in BF Homes Parañaque City way back in 1997. Cecille Maranon, Carole Sumulong and Angie Martinez whose maiden name was Conti started their business with talent and hard work as their capital.
They offer large servings of food contrary to their restaurant name which sounds like "Konti" or few. Contis first branch became successful and the rest is history. As of today Contis already has 20 branches, 850 employees, and counting.
Their success doesn't simply rely on their consistently good food quality but because they take care of their employee's welfare as well. Today the new owner of Contis is non-other than Dennis Uy since he brought 70% of Contis Holding Corp in 2018.
About Contis Food Menu
People love their foods and their cake versions. They tried to satisfy customers through their high-quality food so they try to update their menu from time to time. Contis has a lot to offer that you can choose from, they have a variety of dishes from all-day breakfast, chicken, pork, salad, pasta, and seafood name it, they have it. All of their foods are cooked and baked with fresh and healthy ingredients, they are also good for large family food offers since they are generous enough to give discounts for family or group orders.
Want to try different cakes instead? We highly recommend that you go for Goldilocks.
Contis Menu Best Seller Cake
Contis is a well-known restaurant where you can also order cakes as well, not to mention that their cakes are one of the best that you can find in the market nowadays. Here is the list of Contis menu best-selling cakes that you can choose from and also serves as a guide for you if this is your first time buying or ordering from them.
Mango Bravo – This is their most popular cake and also one of their best sellers. Taller than an average cake with Layers of cake wafers filled with chocolate mousse, mango cubes, and cream. It also contains peanuts. Try this one and you'll surely be back for more.
Sans Rival – Originating from France, this cake is fabulous. This cake is known by its full name of Layer Cashew Cake Sans Rival. Chewy wafers filled with buttery icing and cashew nuts. You can never go wrong with this cake.
Chocolate Obsession – If you are a fan of Chocolate Cake then this one is perfect for you. It has three kinds of chocolate inside and for sure will be your new favorite. The ingredients to make this heavenly cake are bittersweet chocolate, Belgian chocolate, and several white chocolates. Chocolate overload for the win!
Banana Dream – Those who love bananas can't say NO to this cake for sure. The cake is consist of chewy wafers and sweet banana cream. In addition, they also add a mocha mouse to surround the vanilla sponge cake and drizzle with caramel syrup on top. A certified Yum for banana lovers!
Ube Custard – This Contis menu cake is a simple-looking cake but is definitely a bomb when it comes to taste. This cake has alternating layers of ube sponge cake and real ube frosted with a vibrant color frosting. To add excitement to this cake they put custard on top, imagine tasting this heaven if you are an ube lover.
Black Velvet – This one is another chocolate cake. The chocolate layer is velvet with cream cheese filling, creamy icing covering the outside of the cake, and is sprinkled on the side of the cake with bittersweet chocolate for decoration. Another one to try for chocolate lovers.
Mango Tart – This one is for Mango lovers, the scent alone of this cake can make every mango lover say yes. Vanilla cream on a buttery crust with a layer of ripe sweet mangoes on top. It is hard to say no when it comes to mango rights.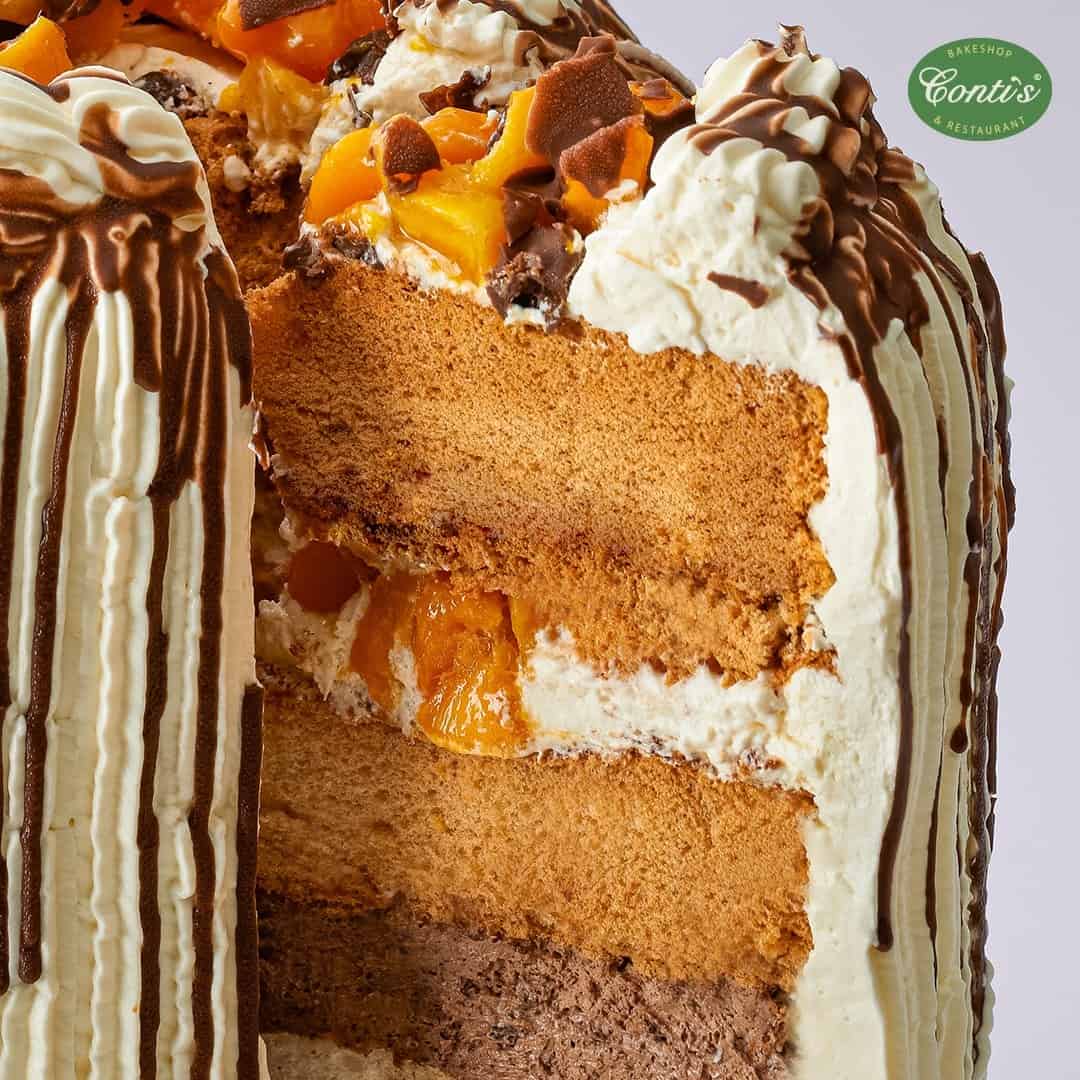 Contis Menu Best Seller Pasta
Contis offers a variety of pasta to choose from, those includes some familiar pasta dishes to most Filipinos and other few original creations. The linguine in pesto sauce with seafood is the crowd's favorite. If you are looking for something different or are already in love with the punchy flavor of pesto you will surely enjoy this Contis version, also the prawns are tender as well as the squid. Try it for yourself.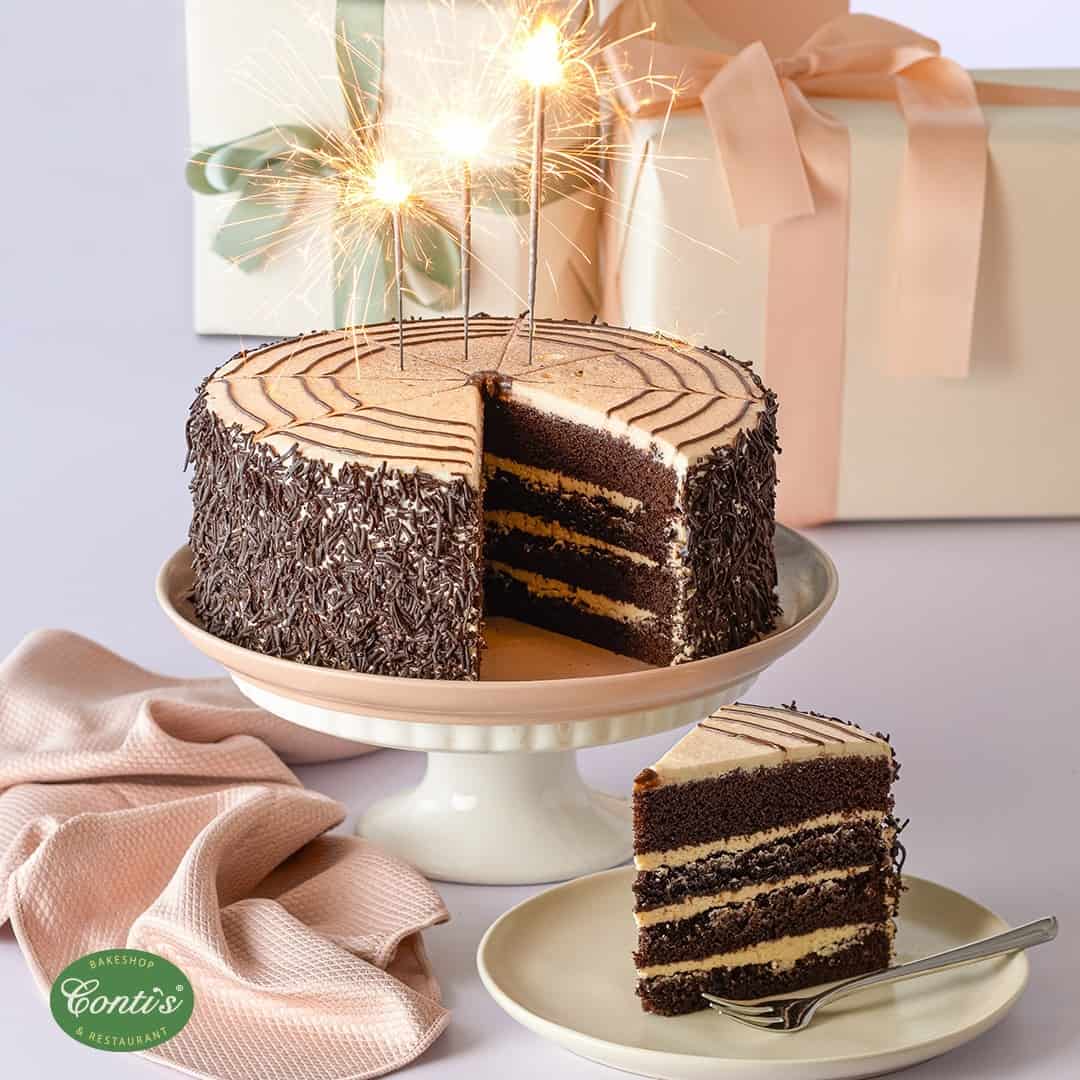 How to Order Online?
You can order your favorite Contis food on their menu and their cakes as well. Good thing that they have delivery options. All you have to do is simply go to their website at contis.ph or call their hotline number at 8580-8888 for inquiries. You can also order thru third-party delivery services like Food Panda and Grab foods.
Got any suggestions, or your want to drop them your comments? In that case, you can visit their social media pages as well:
Facebook Page: https://www.facebook.com/contisph/
Twitter Page: https://twitter.com/contisph
Instagram Page: https://www.instagram.com/contis_ph/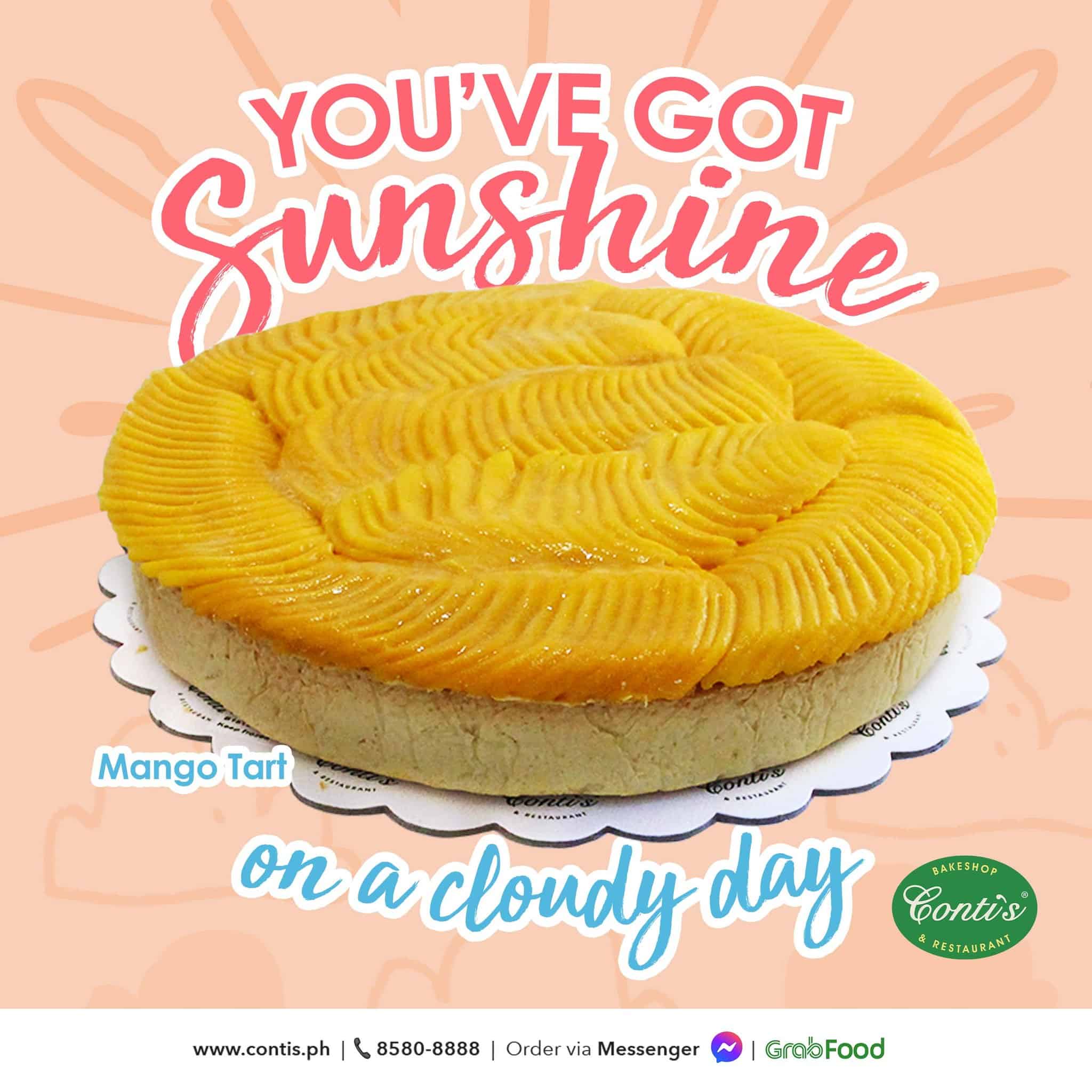 Conclusion
This Bakeshop and restaurant simply prove to us that if a restaurant whether it's big or small if you are very consistent with the quality and services that you offer it will never lose a single customer but instead will gain more. The Contis food menu selection is really delicious, based on my personal experience and their cakes are exceptionally outstanding. Reasonable prices and is a great place to dine in. If you are looking for a great place to eat this restaurant is highly recommended.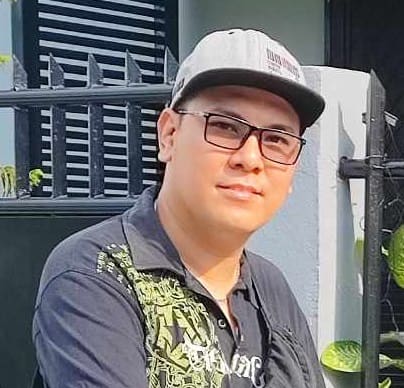 Hi! I'm Nivek Strife, the person who made MenuPH. I'm the one who added most of the popular menus you see on this website, and I really hope you enjoy them! Feel free to check them all out.
Growing up, I was surrounded by lots of tasty foods, like the classic Adobo and the sweet Leche Flan. That love for the many flavors of the Philippines is what got me excited about adding to MenuPH. When I learned how to make websites, I saw the need for a place to show off all the amazing Filipino dishes, and that's how MenuPH started.
MenuPH isn't just a website; it's like a fun journey into food. I've teamed up with famous chefs and found great places all over the Philippines to bring you a bunch of menus that show off the best of Filipino cuisine. Whether you're into the usual dishes or new twists, MenuPH is here to guide you through the rich world of Filipino flavors.
With MenuPH, my aim is to help local businesses, talk about good food choices, and make a group of friends who love food. No matter if you like fancy restaurants or street food, MenuPH has something for you. Come join me on this food adventure as we find great places, taste real flavors, and enjoy the unique food traditions that make the Philippines awesome.