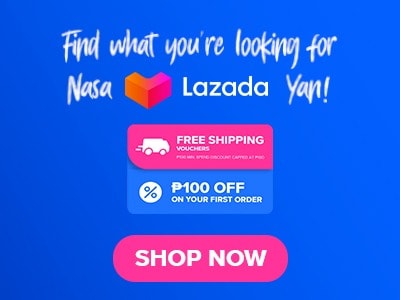 Looking for affordable and delicious Japanese foods? Well especially if you're in Davao, I'm pretty sure you've already bumped into one of their locations. Yamashita Diner menu offers a lot of mouthwatering dishes for you that will surely satisfy your cravings. In this article, we are going to talk about their food items and of course, their prices for you to have an idea once you plan to go and visit them. Let's start!
Below, you'll find the updated list of this Japanese restaurant's menu prices.
Menu
Price (PHP)

Appetizer

Guoza
119
Tonkatsu
149
Karaage
149
Ebi fry
150
Ebi tempura
150
Ekonomiyaki
199
Yakisoba
189
Yasai itame
149
Kani salad
119

Donburi

Pork/Chicken katsudon
179
Gyudon
189
Yakinikudon
189
Oyakodon
169
Butakimchidon
169
Chicken teriyaki don
169

Bento

Yakiniku bento
200
Tonkatsu bento
119
Ebi fry bento
179
Gyoza bento
179
Karaage bento
179

Special ramen

Special tantanmen
259
Regular tantanmen
189
Special tonkotsu
249
Regular tonkotsu
169
Special miso
229
Regular miso
179

ramen

Spicy ebi ramen
189
Kimchi ramen
179
Shoyu ramen
179

ramen add ons

Chashu
60
Egg
30
Noodles
35
Rice
30
Chahan
85
Miso soup
40

Sushi

California maki
159
Chicken teriyaki roll
169
Dragon roll
179
Yamashita roll
179
Volcano roll
169
Tempura roll
179
Spicy crab maki
169

Platter

Sushi platter full size
649
Sushi platter half size
369
Tempura platter
349
Karaage mountain
249

Yamashita dinner

Yamashita ramen
239
Red ramen
269
Tiger sushi roll
199
Buta kakuni
189

Donburi

Beef teriyaki don
179
Chashudon
179

Half Donburi

Oyakodon/Gyudon
239
Ebi fry/Karaage don
199
Eni tempura/Yakiniku don
249

Rice meal

Chahan tempura
179
Katsu curry
199
Chahan karaage
179
About Yamashita Diner
Yamashita Diner serves Japanese dishes this place is an Izakaya-inspired restaurant that is located in Davao City, this place not only serves authentic Japanese Recipes but also makes sure of the quality of the food that they are serving. Yamashita Diner actually has 3 Branches, one in Mabini, the other branches in Bangkal and Tugbok both located in Davao.
I can highly recommend this place as they are serving premium items and perfectly cooked ramen, they also have favorites like tempura and gyoza. Good service is one of the reasons why people are always coming back aside from their delicious foods. They also have really nice atmosphere making their customers relaxed.
Nexxus Deu Ugay is the owner of this brilliant place he's the one responsible for bringing great foods to Mintal his place that once became a Japanese settlement for the Japanese living in our country many years ago. putting up Yamashita Diner in the place was planned by the owner, he wants his countrymen to experience what he personally experienced in Japan. As of today this place is still developing and creating more ideas to cater to their customer's needs.
Yamashita Diner Menu Best Sellers
Here are some of Yamashita Diner's samples of best sellers that everyone should try.
Special Tantanmen Ramen – Yamashita Diner also offer a special tantanmen ramen. This special tantanmen ramen has that creamy broth it also has a nutty and meaty flavor. The broth has that perfect balance of taste the noodles are also perfectly cooked. This beautiful ramen dish is something that you should order especially if you love the creamy type of ramen.
Okonomiyaki – Okonomiyaki version of Yamashita Diner is definitely a must-try. This delicious pancake is perfectly made with some meats, vegetables, and other ingredients making this okonomiyaki a great option if you don't know what to order. The taste of this Japanese-style pancake is amazingly good, this one is also included in Yamashita Diner's best-selling items. A must try as well if you are too picky about foods because this is something that you will love for sure.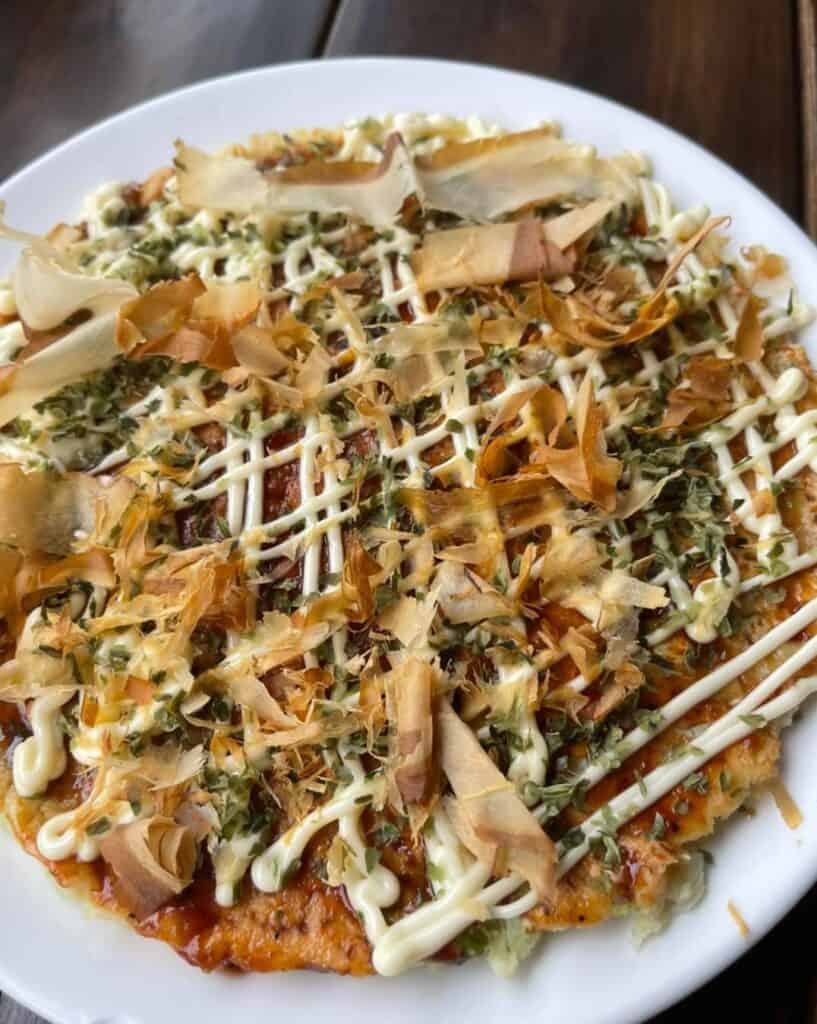 Karaage – Karaage's version of Yamashita Diner is a deep-fried item that is coated with a batter and fried until crispy and golden. Usually made with meat this tastes amazingly good. This also has that umami flavor in every bite. Karaage is one of the most popular Japanese dishes in and out of Japan. Karaage is also great with rice or just by itself. The sauce that is included with Yamashita Diner's karaage also brings additional flavors to this dish.
Shoyu Ramen – Shoyu ramen version of Yamashita Diner is a ramen that has a broth base made with soy sauce. This type of ramen has an umami flavor and strong taste as well. Shoyu ramen is served with an array of toppings. This ramen is one of the most ordered items on Yamashita Diner menu. The noodles that are used in this type of ramen are al dente while the broth taste so delicious. Shoyu Ramen is a comforting ramen that is great especially when the weather is cold. The broth has a clear brown color but has great flavors on it. This shoyu ramen is a must-try item on their menu.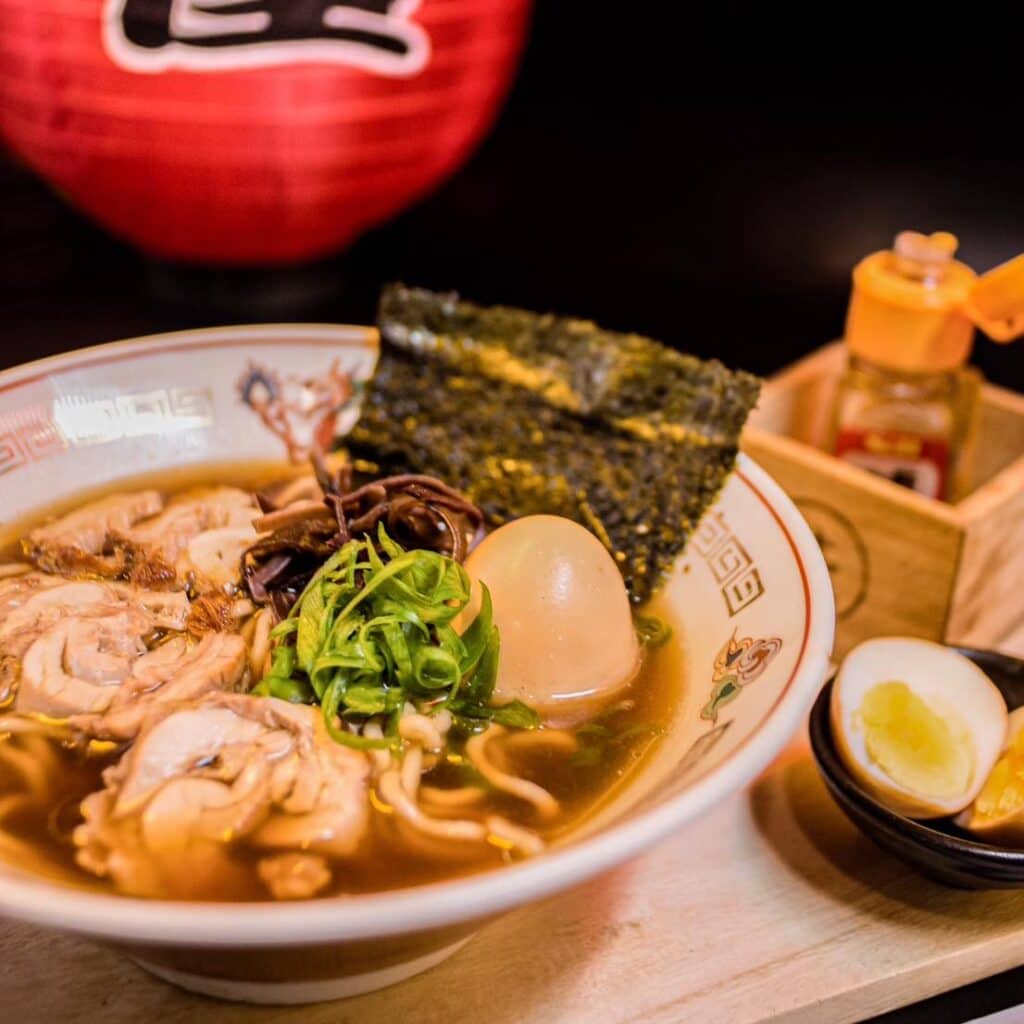 Sushi
Yamashita Diner's sushi menu has 7 items to choose from. The first one is their California maki this popular maki has a sweet and salty flavor. They also have a chicken teriyaki roll, this one is savory and has that great flavor from the teriyaki.
Dragon Roll is another option on that menu this one tastes really Good and actually my favorite on their sushi menu. Other items such as Yamashita rolls, volcano roll, and tempura rolls can also be seen on their sushi menu.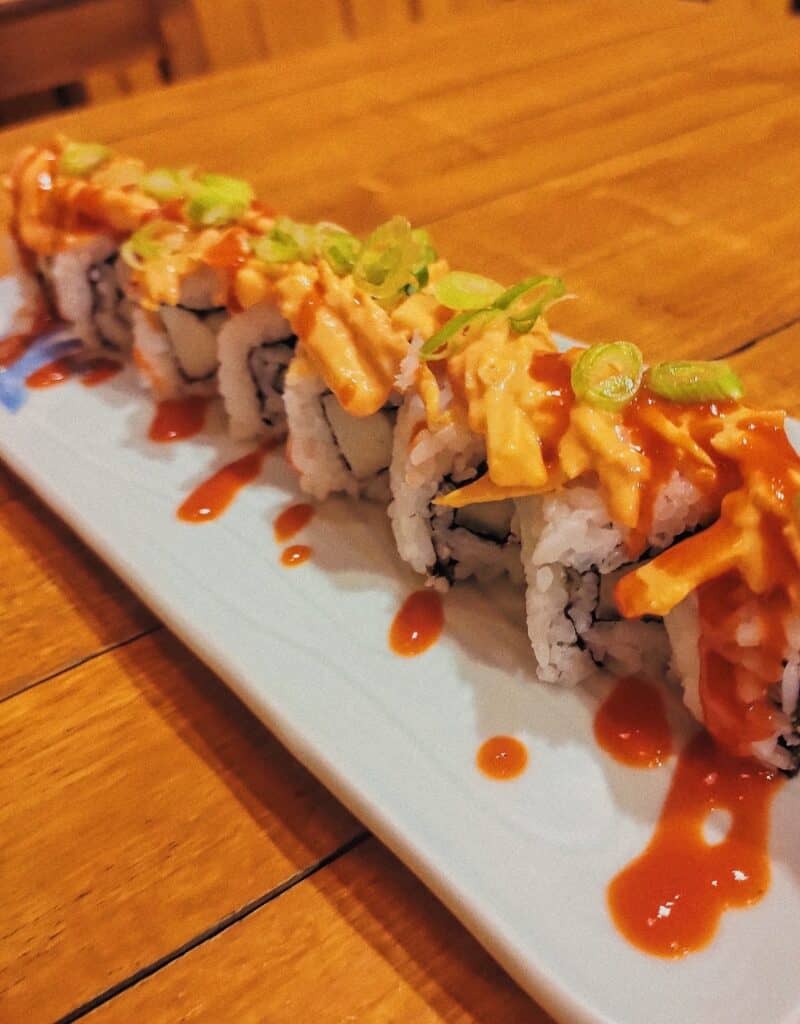 Last but not least, is their spicy crab maki, if you love a little spiciness in your meal this is the perfect item for you, it has a generous amount of crab meat too that you will surely like.
Donburi
Yamashita Diner offers a donburi menu. In this menu, you can find 6 delicious items to choose from. The first one is their version of pork or chicken katsudon. This one has that amazing taste that you'll surely love though I recommend the pork one.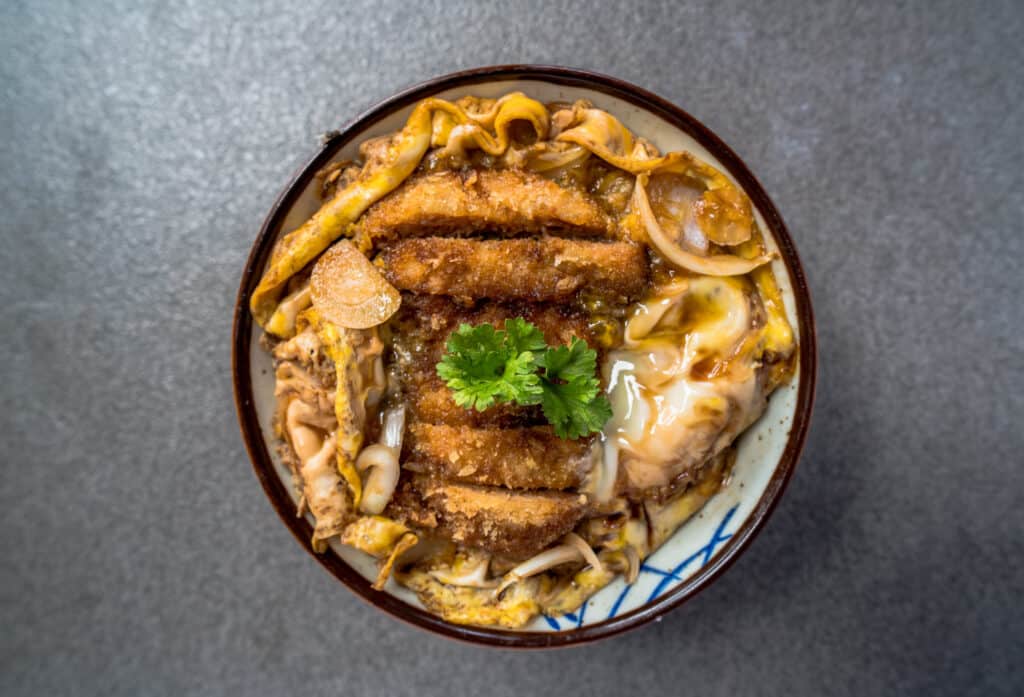 They also have gyudon this one is perfect especially if you're looking for a good and savory dish. Yakinikudon can also be seen on their Donburi menu, the meat of this dish tastes amazing as well. Other items like oyakodon, buta kimchi don, and chicken teriyaki don are also present on this menu.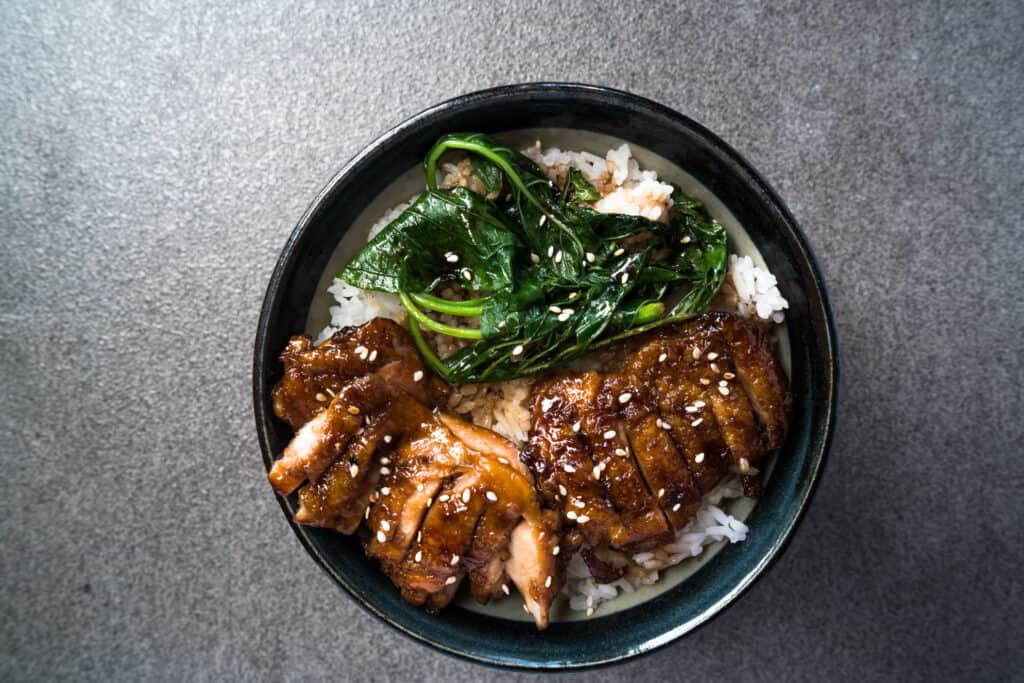 Yamashita Diner Delivery
Yamashita Diner offers delivery on their selected branches which are Mabini and Bangkal branches that's why it's easier to access your favorite Japanese food whether you're in the comfort of your home, all you have to do is to call these branches. You can also use other platforms like delivery services such as Food Panda.
Social Media Pages
Their pages are a treasure trove of mouthwatering food photos, tantalizing videos, and exciting updates that will keep you drooling and eagerly awaiting your next Yamashita Diner experience.
Facebook: https://www.facebook.com/YamashitaDinerDavao
Instagram: https://www.instagram.com/yamashitadiner
FAQs
What does Yamashita Diner Offer? What kind of restaurant is Yamashita Diner?
Yamashita Diner is a Japanese restaurant that offers dine-in, takeout, and delivery.
What time is Yamashita Diner open?
This restaurant is open from 11:00 am until 9:00 pm, Mondays through Sundays. 
Does Yamashita Diner have a contact number? If yes what is it?
Yes, Yamashita Diner does have a contact number. To contact them all you have to do is call 09435606654.
Where is the location of Yamashita Diner?
Yamashita Diner is located at Door 1A, Mabini Commercial Complex, Mabini Street, Poblacion Davao City. However they also have bangkal and tugbok locations.
Does Yamashita Diner have a parking space?
Yes. Yamashita Diner does have parking space available for their customers.
Conclusion
Yamashita Diner is a place to go if you want to enjoy delicious Japanese dishes without spending too much. Yamashita Diner's menu has a variety of dishes that can satisfy every Japanese food craving that you have. The place itself looks so amazing. The place also has a very welcoming and cozy atmosphere plus their restaurant is clean and properly maintained to be quite fair. Their service personnel are also friendly and very approachable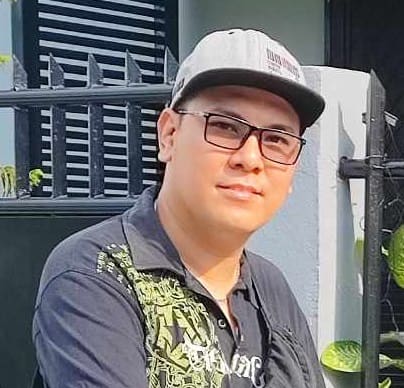 Hi! I'm Nivek Strife, the person who made MenuPH. I'm the one who added most of the popular menus you see on this website, and I really hope you enjoy them! Feel free to check them all out.
Growing up, I was surrounded by lots of tasty foods, like the classic Adobo and the sweet Leche Flan. That love for the many flavors of the Philippines is what got me excited about adding to MenuPH. When I learned how to make websites, I saw the need for a place to show off all the amazing Filipino dishes, and that's how MenuPH started.
MenuPH isn't just a website; it's like a fun journey into food. I've teamed up with famous chefs and found great places all over the Philippines to bring you a bunch of menus that show off the best of Filipino cuisine. Whether you're into the usual dishes or new twists, MenuPH is here to guide you through the rich world of Filipino flavors.
With MenuPH, my aim is to help local businesses, talk about good food choices, and make a group of friends who love food. No matter if you like fancy restaurants or street food, MenuPH has something for you. Come join me on this food adventure as we find great places, taste real flavors, and enjoy the unique food traditions that make the Philippines awesome.