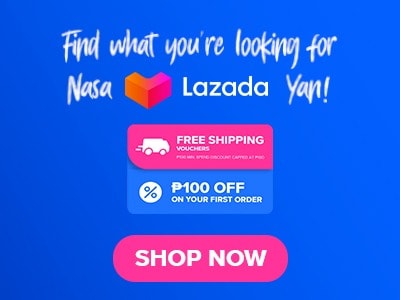 The Brownies Unlimited menu ranges from brownies to cupcakes. Additionally, they offer a range of dessert delicacies that customers may take home and share with their loved ones. With traditional favorite brownies, Brownies Unlimited is renowned for its indulgent and delicious treats. Additionally, they also provide various delectable treats, including cupcakes, chocolate cakes, and more.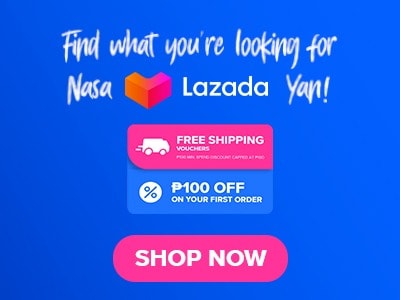 Menu Items
Prices (PHP)

Best Seller

Lucky Treat
399
Treasure Bundle
499
Fortune Feast
599
Wonderful Bundle A
299
Wonderful Bundle B
420

Pre assorted Box

Pre assorted Box of 4
105
Pre assorted Box of 6
150
pre assoirted Box of 8
200
Pre assorted Box of 10
250
Pre assorted Box of 12
295

Cupcakes

Rainbow Cupcakes Solo 60
60
Rainbow Cupcakes Box of 3
165
Rainbow Cupcakes Box of 6
320

Munchies

Brownie Chips
105
Cookie Chips
105

Meringues

Silvana
65
Sambo
65
Ube
65
Strawberry
65
About Brownies Unlimited
From one store in 1989, Brownies Unlimited presently has over 43 locations countrywide and is continually expanding. Their goods are intended to surprise and please, whether as an after-meal treat or a gift for friends and family. Additionally, their treats like brownies and cookie chips, rainbow cupcakes, sambos, silvanas, and meringue have the same freshly baked flavor as their brownies.
Brownies Unlimited Menu Best Seller
This menu is Brownies Unlimited's most popular and best sellers! Each bundle contains a fixed number of assorted brownies.
Lucky Treat – Specially designed treat for all Brownies Unlimited's loyal customers. This bundle includes four fortune boxes and an additional eight boxes of pre-assorted brownies at a very affordable and adjusted price.
Treasure Bundle – This Brownies Unlimited menu is a bundle that was specially arranged and includes eight fortune boxes and the addition of eight boxes of pre-assorted brownies. This is definitely a treasure bundle that has excellent quality Brownies Unlimited special brownies at an adjusted and very affordable price.
Fortune Feast – This bundle contains a feast that is worth a fortune! It comes with a dozen fortune boxes and an additional dozen pre-assorted brownies—a total of two dozen brownies! Indeed, an offer that could be called a fortune feast.
Wonderful Bundle A – This wonderful bundle contains eight pre-assorted boxes and an additional eight boxes have these many brownies at a lower price.
Wonderful Bundle B – This wonderful bundle includes ten pre-assorted boxes and an additional eight boxes of pre-assorted brownies. This wonderful bundle's price is adjusted for the customers to have these many brownies at a lower price.
Pre-assorted Box
This menu is a pre-assorted box of Brownies Unlimited special brownies. Each pre-assorted box consists of a fixed number of brownies inside, depending on the box that you have chosen. If you are buying an item from this menu only for yourself, it is recommended to choose boxes 4–8, as these boxes contain a small number of brownies. However, if you want to share with someone, it is recommended to directly order the pre-assorted boxes of 12 instead.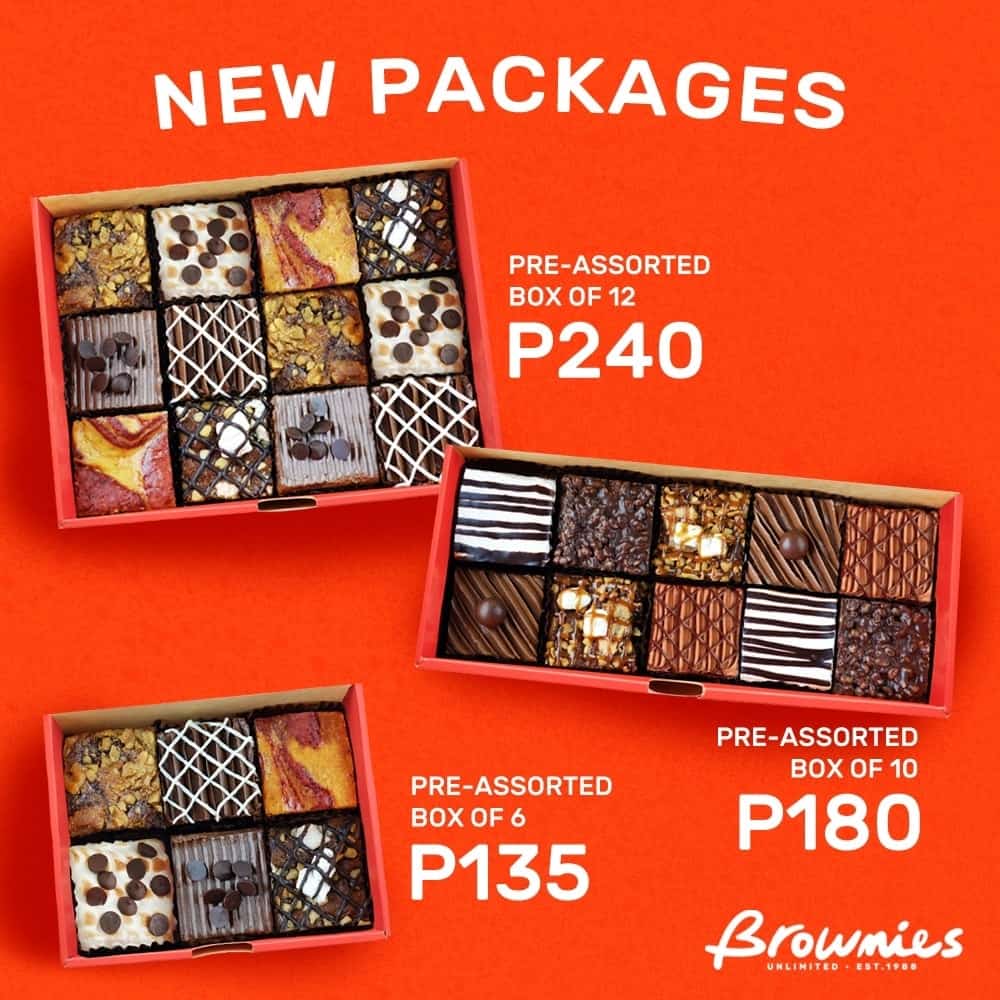 Cupcakes
Brownies Unlimited's specially made cupcakes will not only satisfy your palate but also enhance your sense of beauty! Each item on the menu is composed of a fixed number of special brownies. So it is important to also keep in mind the number of people that will share these cupcakes.
If you are ordering just for yourself, you can just get the Rainbow Cupcakes Solo, which was made specifically for one person. However, if you plan to share it with someone, it is recommended to order the Rainbow Cupcakes Box of 3-6 instead, depending on how many people will share.
Munchies
Up for a snack? Browse Brownies Unlimited's snack menu to get a taste of their tasty and crunchy munchies!
Brownie Chips – In the United States, the brownie was created at the end of the 19th century and very quickly became popular there in the first half of the 20th century. A baked chocolate treat that is known as a "brownie's" range of shapes and textures depends on its density; it can range from cakey to fudgy. The top crust of brownies frequently has a shiny skin and is topped with nuts, icing, cream cheese, or chocolate chips.
Cookie Chips – The term" chocolate chip cookie" refers to a drop of cookie with a chocolate chip as its distinguishing feature.
Meringues
A treat that was created by crisply baking an egg white sugar mixture that has been stiffly whipped.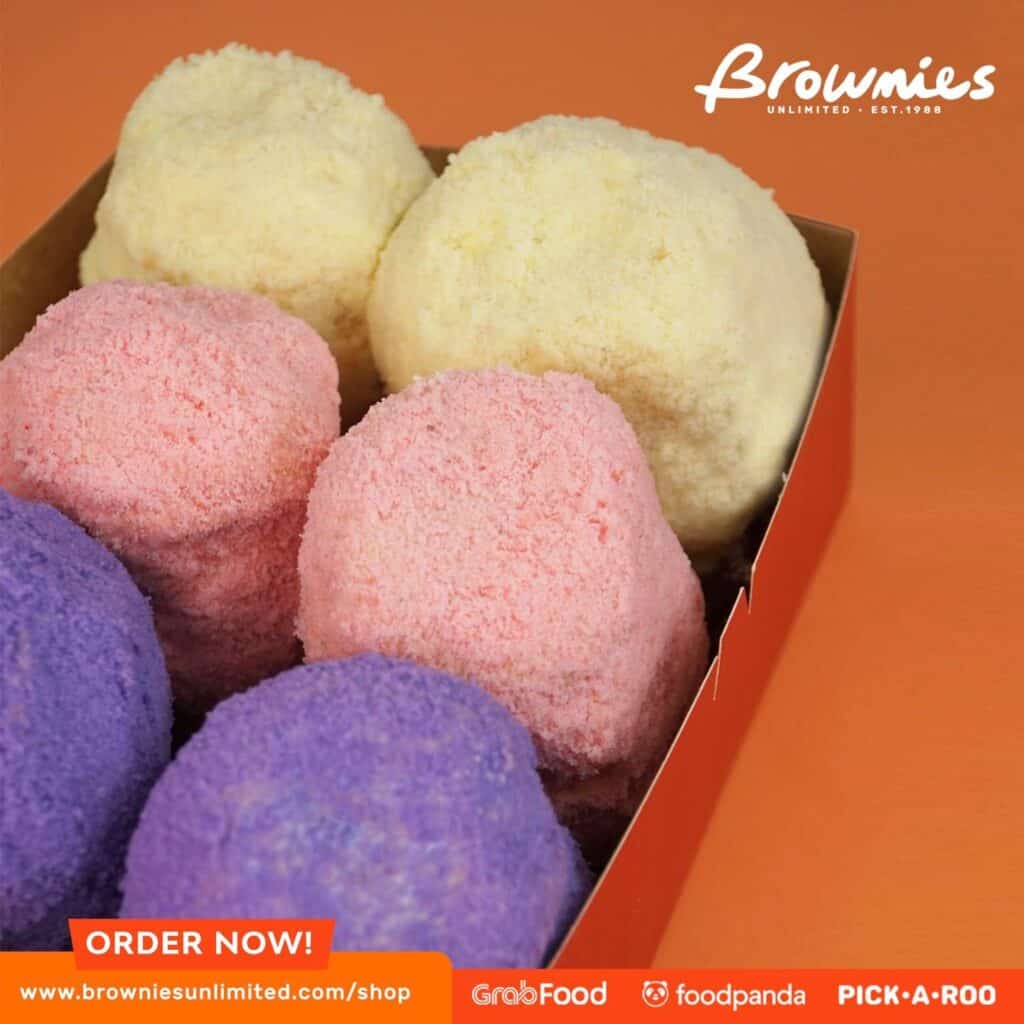 Silvana – This dish is a Filipino frozen cookie made of two cashew-meringue wafers that were sandwiched together with buttercream and dusted with cookie crumbs. Silvanas are the cookie equivalent of the Filipino cake known as Sans, which uses the same components.
Sambo – It is a combination of more than one slice of bread that is sandwiched together and stuffed with a filling. The food is served and consumed all at once.
Ube – A straightforward sweet menu from Brownies Unlimited. It is produced using egg white and ube essence and baked rapidly over low heat until it has a crisp texture.
Strawberry – These strawberry meringue have adorable little hearts piped on them, making them the ideal meringue to be given for Valentine's Day! There are only four simple ingredients that were required to make this cute and tasty treat!
Brownies Unlimited Menu Delivery
Brownies Unlimited also offers items for delivery! Enjoy these treats in the comfort of your home while you are watching movies or on a date with your family or friends. You can order every item on the Brownies Unlimited menu by downloading GrabFood or FoodPanda on your mobile phone.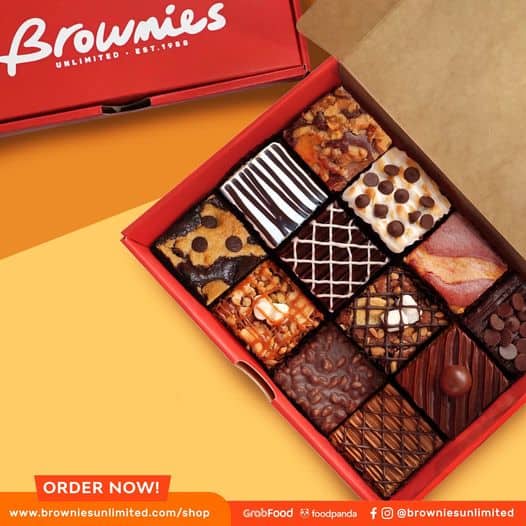 Black Magic Chocolate Cake – Black magic chocolate cake is a straightforward, entirely from scratch chocolate cake. It is moist, has a soft, fluffy texture, and has a very strong chocolate flavor. It was originally a Hershey's chocolate cake recipe!
Caramel Dream Chocolate Cake – A literal dream chocolate cake that is made up of sour cream, caramel liqueur, eggs, white cake mix, instant vanilla pudding, and a cup of white chocolate chips! Although this menu from Brownies Unlimited may appear straightforward, their skilled bakers blend the ingredients perfectly to make a smooth and moist sponge cake that serves as the ideal foundation for this delicacy.
Coffee – This coffee is specially produced and brewed by Brownies Unlimited! This coffee's flavor has characteristics that include a bit of acidity, bitterness, sweetness, and a little bit of sourness. The aroma descriptors for their coffee include floral, nutty, smokey, and herby.
Social Media Pages
Have you thought about contacting the team of Brownies Unlimited? You can easily do that by sending them a message on their official social media pages. They are active and usually respond within an hour. We also highly encourage you guys to follow or subscribe to them so you can see their latest posts.
Facebook: https://www.facebook.com/browniesunlimited/
Instagram: https://www.instagram.com/browniesunlimited/
Conclusion
One of the best sweet stores in the Philippines! Brownies Unlimited's menu provides Filipinos with the cure for their sweet tooth. From brownies, cookies, meringue, silvanas, and cakes, Brownies Unlimited will make your life sweeter! Their takeout service allows their customers to share the sweet experience with the people at their homes as a pasalubong.