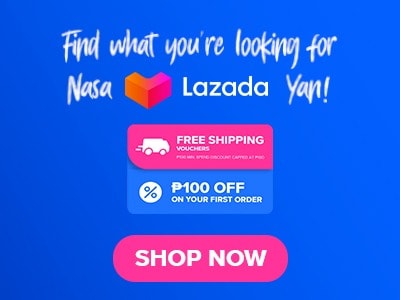 Are you craving sweet foods and looking for a good option to satisfy your cravings? Or are you a sweet tooth that loves to try different products that are available on the market these days? I have good recommendations for you. Why not try Dunkin Donuts products? They are actually a good option for your sweet cravings, aside from their delicious and quality donuts, the Dunkin Donuts menu is very affordable and is right for your budget. In this article, we are going to get to know them a little bit more, there about, how they started and the services that they can offer. Let us not delay things anymore, without further ado let's start.
Below, you'll find the updated list of Dunkin Donuts menu prices.
Menu Items
Price (PHP)

Top Picks

Assorted barkada bundle
342
Large iced coffee
70
Dunkin twist 2
299
Bunwich+mini bucket combo
160
D'coffee box
360
Dunkin twist 1
349
Tuna croissant
85
Ham & cheese bunwich
70

Promo

Bunwich + mini bucket combo
160

New Combo Meals

3 brewed coffee medium + 6 classic donuts
297
3 brewed coffee medium + 6 premium donuts
375
3 brewed coffee medium + 3 classic donuts and 3 premium donuts
336
3 iced coffee large + 6 classic donuts
342
3 iced coffee large + 6 premium donuts
420
3 iced coffee large + 3 classic donuts and 3 premium donuts
381
3 hot chocolate + 6 classic donuts
297
3 hot chocolate + 6 premium donuts
375
3 hot chocolate + 3 classic donuts and 3 premium
336
3 popping tea + 6 classic donuts
492
3 popping tea + 6 premium donuts
570
3 popping tea + 3 classic donuts and 3 premium donuts
531

Donuts

Dunkin twist 1
349
Dunkin twist 2
299
Assorted barkada bundle
342
Assorted munchkins basket
349
Pre assorted dozen classic donuts
264
Pre assorted dozen premium donuts
420
Family bundle
391
Big barkada bundle
435
Big family bundle
432
Assorted half dozen kreme filled donuts
210

Savory

Cheese bunwich
60
Tuna bunwich
70
Spanish sausage bunwich
70
Soup combo
159
Hungarian long bun
99
Ham & cheese bunwich
70
Bacon cheesy mushroom bunwich
80
Plain croissant pack
280
Tuna croissant
85
Ham & cheese croissant
85
Cheese croissant
70
Spanish sausage croissant
85
Bacon cheesy mushroom croissant
95

Soup and Soup Combo

Chicken soup
55
Carbonara soup
55
Chicken soup combo
155
Carbonara soup combo
155

Beverages

Icy choco white pearls 12oz
70
Icy choco white pearls 16oz
75
Choco java 8oz
87.5
Choco java 12oz
94
Strawberry fruit tea
100
Mango fruit tea
100
Passion fruit tea
100
D coffee box
360
Brown sugar pearl milk
120
Okinawa milk tea
120
Classic milk tea
120
Taro milk tea
120
Large iced coffee 16oz
70
Brown sugar pearl milk tea
120
About Dunkin Donuts
Dunkin Donuts is an American multinational doughnut and coffee brand. It was founded by Bill Rosenberg in Massachusetts in the year 1948, he was selling donuts and coffee then in the year 1950 they finalized the name to Dunkin Donuts. He got the idea from his own experience when he was selling coffee and doughnuts as the most popular items.
In 1963 Rosenberg's son became the CEO of the company at the age of 25. In the following years, the company continues to grow. In 2004 the company's headquarters were relocated to Canton Massachusetts. In 2005 Dunkin donuts was sold to Carlyle Group, Bain Capital, and Thomas Lee Partners for $2.4B. In 2018 Dunkin Donuts began to open new concepts and Dave Hoffman took over to become the CEO.
The Philippines Dunkin Donut franchise was started in 1981 by Golden donuts inc who was owned by the Prieto Family. In Makati commercial center. Nowadays they have 700 branches nationwide serving coffee donuts and other food items, their concept "pasalubong ng bayan" was already engraved in the heart of every Filipino.
Dunkin Donuts Bundle Menus
Turn your ordinary snack into a Dunkin Donuts bundle, Drool over with this menu bundle, forget about bitterness, and feel the sugar rush without breaking the bank. Here are examples of menu bundles that they have.
Delights Bundle – It consists of 3 premium donuts and 1 classic donut for just 299php only
Famous Bundle – This bundle has 6 classic donuts and 6 premium donuts for just 349php only
Supreme Bundle – It has 15 classic donuts and 3 premium donuts for just 399php only
Awesome Bundle – This one has 12 classic donuts and 6 premium donuts for just 499php only
Dunkin Donuts Menu Best Seller
Here is the list of great flavors that you can find on the Dunkin Donuts menu.
Glazed – This classic donut got a combination of good dough and just the right sweetness. You can never go wrong with a classic right? One of their most popular items since the beginning. To be honest, this is the ultimate doughnut.
French Cruller – This donut has a light and crispy texture, it has the feeling of that melts in your mouth goodness that is so light you will never notice that you already devoured a lot. I love this one partnered with something hot to drink but it depends on you.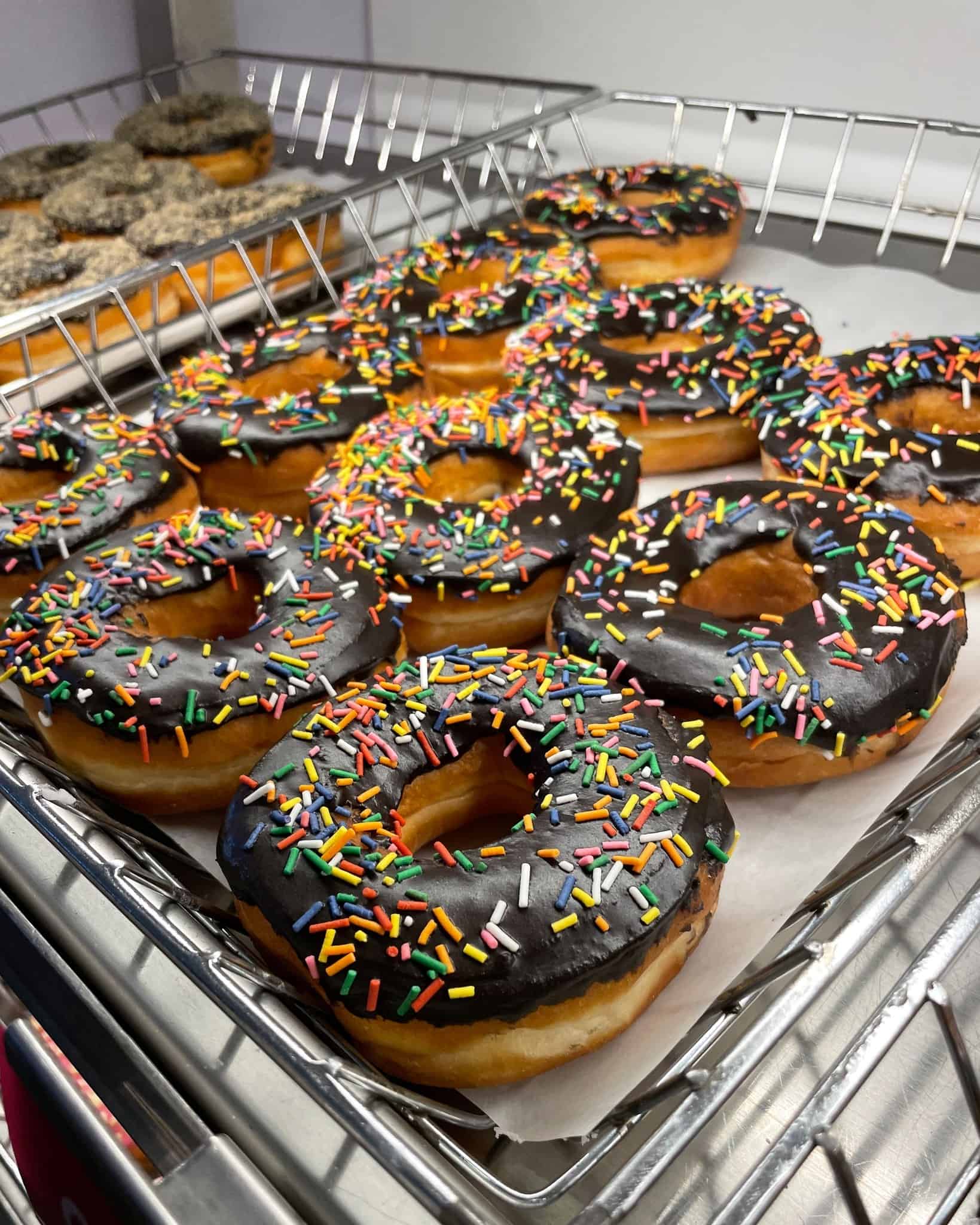 Chocolate Frosted – This menu of Dunkin' Donuts is just like the glazed donuts but they add chocolate to it, topped with sprinkles this yummy goodness will definitely give you the satisfaction for your sweet cravings. A perfect partner for a cup of coffee, sweet and irresistible. One of their best donuts. And a must-try.
Jelly – This classic jelly donut that we love through the years. Almost impossible to not like this one. The jelly filling on the inside made this donut a classic favorite treat. A little messy to eat but who cares when you're having a good donut right? Perfect for cold drinks. Iced coffee maybe? Try it yourself.
Chocolate Creme – This donut will confuse you, a donut that tastes like a cake? Why not? With a lot of sugar content, this sweet and satisfying donut is a must-try for those who loves really sweet treats. Actually One of my personal favorites. This one is really satisfying.
Vanilla Kreme – This is just a round donut filled with vanilla frosting inside and covered in powdered sugar. A simple donut that doesn't have to explain itself further. Just take a bite and you'll know why this flavor is considered one of their best tasting and popular donut.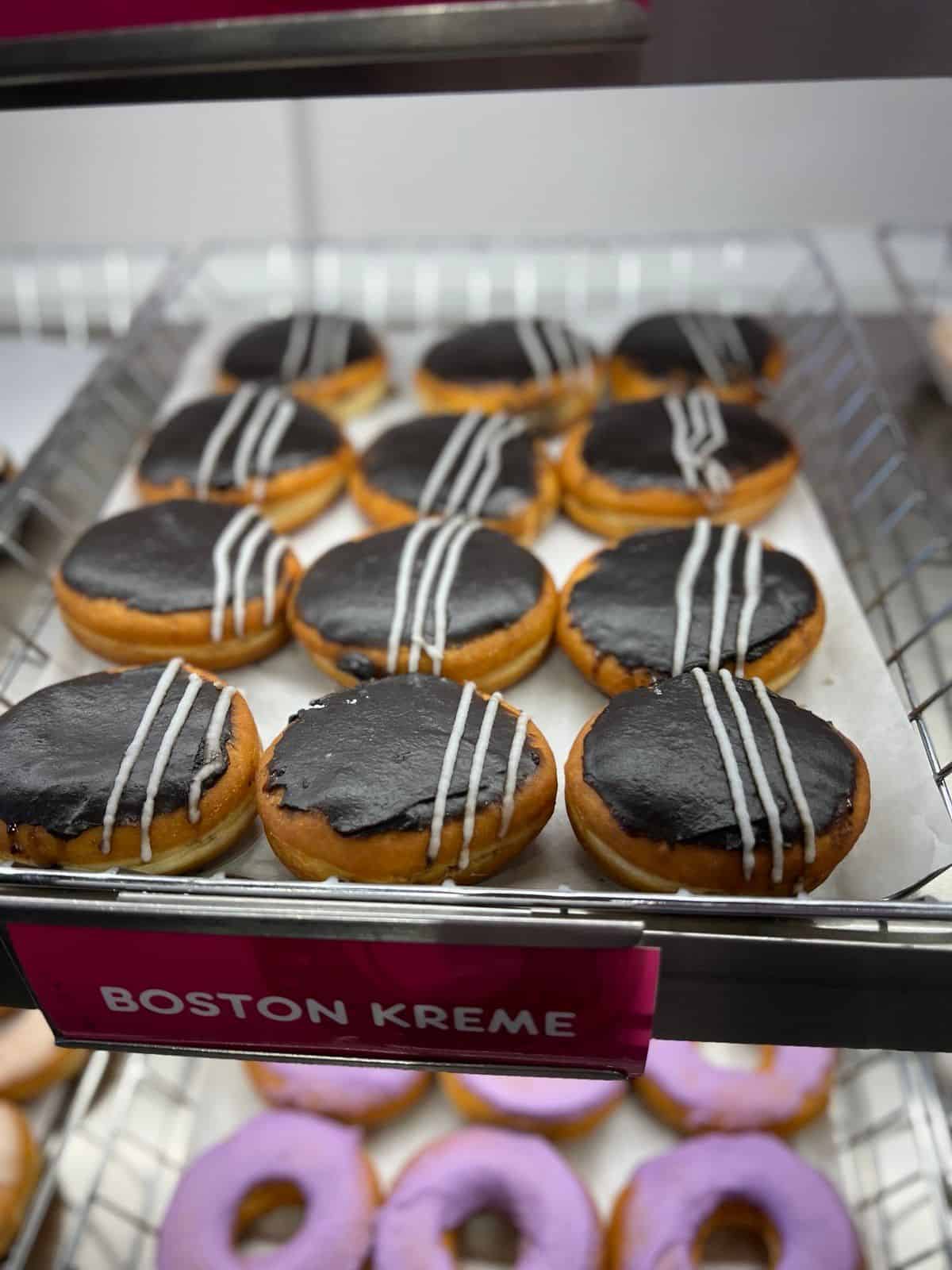 Boston Kreme – This Dunkin Donuts menu is one of their famous donuts to offer. Chocolate-glazed and filled with custard from inside. This beautiful creation will satisfy every sweet craving that you have plus the custard is really good.
Vanilla Frosted – Just like chocolate frosted the only difference is they use vanilla instead of chocolate, also topped with sprinkles to give that extra sweet satisfaction that you are looking for. This basic vanilla donut is great paired with a pumpkin latte for a more enjoyable experience.
Maple – Maple frosted donut. This one is really sweet but good. I have no words for this flavor. The dough is soft and the maple frosting is something that you will really love. Also one of my favorites in their donut selections.
Bavarian Creme – People love this one. The filling is something sticky and gooey at the same time. This classic donut flavor is something you will crave after tasting it. Also great for cold drinks.
Powdered – An old-fashioned menu of Dunkin' Donuts that is coated with a thick layer of sugar. I know what you're thinking. Sugar rush? Yes. Delicious? Very. Satisfying? Of course. A little messy to eat but that's fine.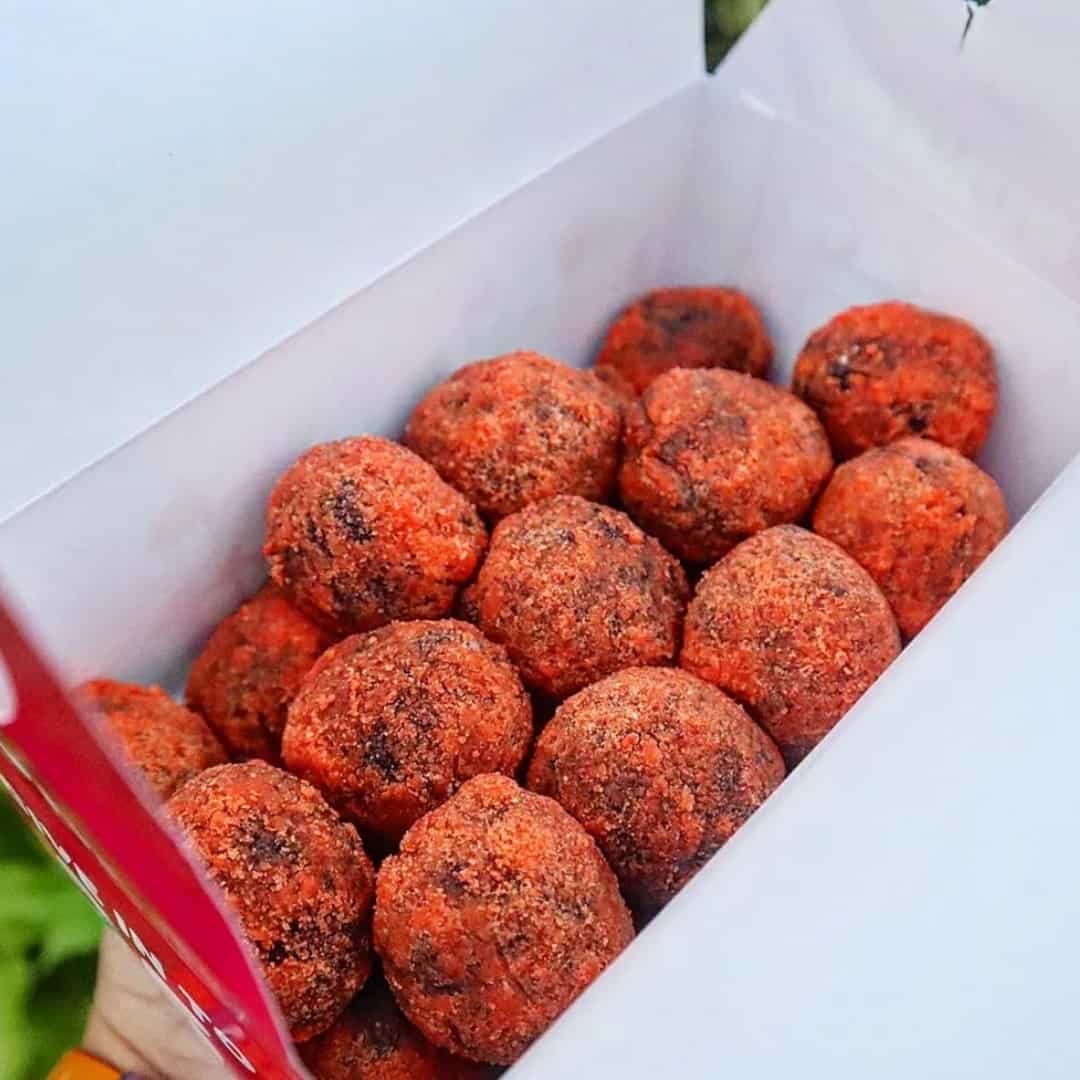 Chocolate Butternut – Tastes like almond joy to be honest. This Dunkin Donut menu is actually really good. A bit confusing when it comes to the texture but who cares, if it is good then it's good.
Dunkin Donuts Menu Delivery
If you are now craving some sweet donuts but you got no time on going outside because of your busy schedule worry no more since they are offering delivery services but of course, it depends on where you are located. All you have to do is to order through third-party delivery services like Food Panda and Grab Foods. They have a Dunkin Donuts on their list and you can order from their pages. You may also call their service hotline at 8988-7288 for your orders.
Social Media Pages
Got any questions or suggestions? You can easily reach the Dunkin Donuts Philippines staff by going to the following social media pages:
Facebook: https://www.facebook.com/DunkinDonuts/
Instagram: https://www.instagram.com/dunkin_ph/
Twitter: https://twitter.com/dunkinph/
FAQs
What is the Dunkin Donuts barkada bundle?
Dunkin Donuts barkada bundle actually consists of fifteen classic donuts and three premium donuts for only 349php. Its like adding 50 for your chosen bundle and getting an additional box. It'll save you money and the perfect amount of donuts for the whole barkada.
What is the healthiest Dunkin Donuts menu?
Surprisingly french cruller is the healthiest donut in their food items. It has only 220 calories 10 grams of sugar and 13 grams of fat.
How many flavors of donuts does Dunkin Donuts have?
Dunkin has 22 awesome selections of flavors to offer to their customers. Not including their seasonal donuts or limited edition creations.
Is Dunkin Donuts healthier than Krispy Kreme?
I have compared the two and when it comes to calorie counts dunkin donuts have slightly higher calorie content than Krispy Kreme.
Conclusion
This donut cafe might not be the best but your best option for your sweet cravings, flavors are awesome and the service is a great plus. The Dunkin Donuts menu price is surprisingly cheaper than other donuts that you can find in the market these days. Great customer service as well. A nice place to get your sweets right on time, crews are respectful too. Highly recommended.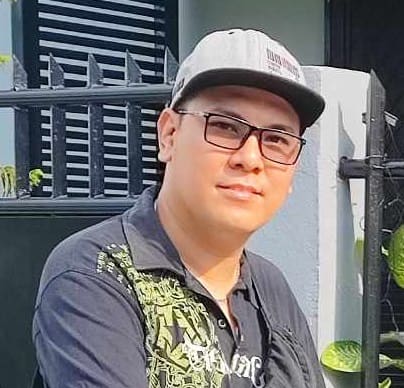 Hi! I'm Nivek Strife, the person who made MenuPH. I'm the one who added most of the popular menus you see on this website, and I really hope you enjoy them! Feel free to check them all out.
Growing up, I was surrounded by lots of tasty foods, like the classic Adobo and the sweet Leche Flan. That love for the many flavors of the Philippines is what got me excited about adding to MenuPH. When I learned how to make websites, I saw the need for a place to show off all the amazing Filipino dishes, and that's how MenuPH started.
MenuPH isn't just a website; it's like a fun journey into food. I've teamed up with famous chefs and found great places all over the Philippines to bring you a bunch of menus that show off the best of Filipino cuisine. Whether you're into the usual dishes or new twists, MenuPH is here to guide you through the rich world of Filipino flavors.
With MenuPH, my aim is to help local businesses, talk about good food choices, and make a group of friends who love food. No matter if you like fancy restaurants or street food, MenuPH has something for you. Come join me on this food adventure as we find great places, taste real flavors, and enjoy the unique food traditions that make the Philippines awesome.