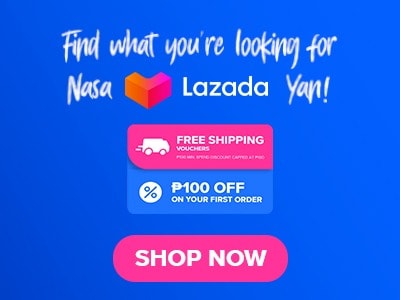 The Pho Bac menu offers a huge selection of nutritious Vietnamese cuisines. Its noodles are the most popular dishes that make customers come back. The other dishes that they offer are appetizers, vegetarian, Vietnamese sandwiches, salads, soup noodles, extras, rice toppings, salad noodles, specialties, rice items, a platter menu, short orders, desserts, and drinks. The meals that it offers are fresh, delicious, healthy, and affordable. Its menu is described as "the healthiest choice" because of its high nutritional content that provides various health benefits.
Below, you'll find the updated list of Pho Bac menu prices.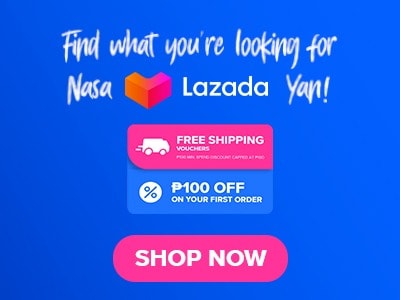 Menu Items
Price (PHP)

Appetizers

Spring Rolls
165
Steamed Rolls
205
Pork Mushroom Dumplings
140
Shrimp Spring Rolls
165
Platter Rolls
275
Fresh Rolls
160

Vegetarian

Tofu Garlic or Spring Onions
185
Vegetarian Soup Noodle
290
Vegetarian Salad
260
Tofu Salad Noodle
225
Vegetarian Crepe
260
Vegetarian Fresh Roll
160
Vegetarian Spring Roll
150

Vietnamese Sandwiches

Pork Barbeque
230
Chicken with Lemon Grass
230
Sausage and Pork
230
Porkloin
230
Vegetarian
210

Salads

Panfried Beef w/ kangkong
260
Chicken Salad
260
Shrimp & Pork Salad
275
Pomelo Shrimp Salad
275
Sashimi Salad Salad
275
Seaffod Salad
275

Soup Noodles

Chicken Noodles
270
Chicken w/ Egg Noodles
270
Chicken Sotanghon
270
Fish Noodle
290
Saigon Noodles
305
Mixed Seafood Noodles
380
Beef Noodles
335
Beef Ball Noodles
335
Beef w/ Beef Ball Noodles
335
Beef Stew Noodles
380
Cambodian
320
Four Seasons Noodles
300

Extra

Quail Egg
11
Squid Ball
25
Beef Ball
35
Shrimp
20
Soup
30
Noodles
61
Bread
40

Rice Toppings

Mixed Seafood
285
Carmelized Pork Loin
285
Beef Rice
285

Salad Noodles

Spring Roll Salad Noodles
250
Pork BBQ Salad Noodles
295
Fish Salad Noodles
280
Chicken Chagio Salad Noodle
335
Pork BBQ Chagio Salad Noodle
335

Specialties

Panfried Beef with Kangkong
185
Vietnamese Crepe
285
Pork BBQ rice or Rice Wrapper
335

Short Order

Sauteed Sotanghon
210
Imperial Noodles
210
Crispy Noodles
235

Platter Menu

Sweet & Sour fish
395
Grilled Pork
445
Fish & Tofu Tausi
395
Mixed Seafood w/ Vegetable Platter
445

Rice Items

Chicken with Lemon Grass
295
Grilled Pork with Lemon Grass
295
Spicy Chicken with Turmeric
275
Sweet & Sour Fish Fillet
280
Beef Stew with Rice or Bread
345
Seafood Curry
295
Grilled Tanigue
330
Panfried Fish Fillet
265
Grilled Fish Fillet
255

Extra Rice

Plain Rice
50
Tomato Rice
60
Fried Rice
95

Extra Rice Change To

Tomato Rice
20
Fried Rice
65

Additional Menu Items

Mixed Vegetables Rice
310
Beef Brocolli Rice
350
Pork BBQ On Stick
90

Desserts

Pandan Pudding
50
Fried Mongo Roll
60
Black Gulaman With Magic Seeds
50
Tapioca
55

Fresh Juices

Carrots With Honey
120
Carrots With Pineapple
120
Orange
120
Pineapple
100
Apple
100
Calamansi
80
Dalandan
100
Lemon
120

Beverages

Lemon Iced Tea
55
Black Gulaman
70
Iced Coffee With milk / Black
80
Coffee With Milk / Black
75
Vietnamese Hot Tea in Pot (1 Refill)
55
San Miguel Beer
75
Canned Soda
80
Mineral Water
45
Bottomless Lemon Iced Tea
85

Fresh Fruit Shakes

Ripe Mango
85
Green Mango
85
Banana
85
Papaya
85
Tropical Shake
90
Fruits in Season
90
About Pho Bac
Pho Bac Vietnamese specialties offer a broad range of cuisines from Vietnam. The management of this restaurant aims to introduce the culture and taste of Vietnam to the Filipino people. It serves authentic Vietnamese popular dishes that are perfect for any occasion. Today, it has multiple branches in Metro Manila and serves more customers through online delivery platforms.
Pho Bac Menu Best Seller
Noodles, rolls, and salads are the best-seller dishes of this Vietnamese restaurant. Its delicious taste and healthy meals make people come back for more.
Beef Noodles – The splash of calamansi juice, its beefy broth, and aromatic Vietnamese basil leaves make this soup noodles delectable. Beef bones are simmered over long hours. This is a must-try dish from the Pho Bac menu if you want to try something new.
Chicken Noodles – Vietnamese pho is all about the broth that is simmered for a long hour. Its broth is made up of simmered chicken bones. It consists of chicken meat slices, soft slippery pho noodles, Vietnamese herbs, and other special seasonings.
Spring Rolls – Spring rolls are Pho Bac's best-selling appetizer as it is one of the dishes that are familiar to the taste buds of Filipinos. It is one of the dishes that first-time customers try when they visit this restaurant. It is a fried spring roll that consists of various fillings such as ground meat, diced vegetables, noodles, and mushrooms. It is rolled up on a sheet of moist paper. Lettuce and Vietnamese fish sauce are commonly served with this dish.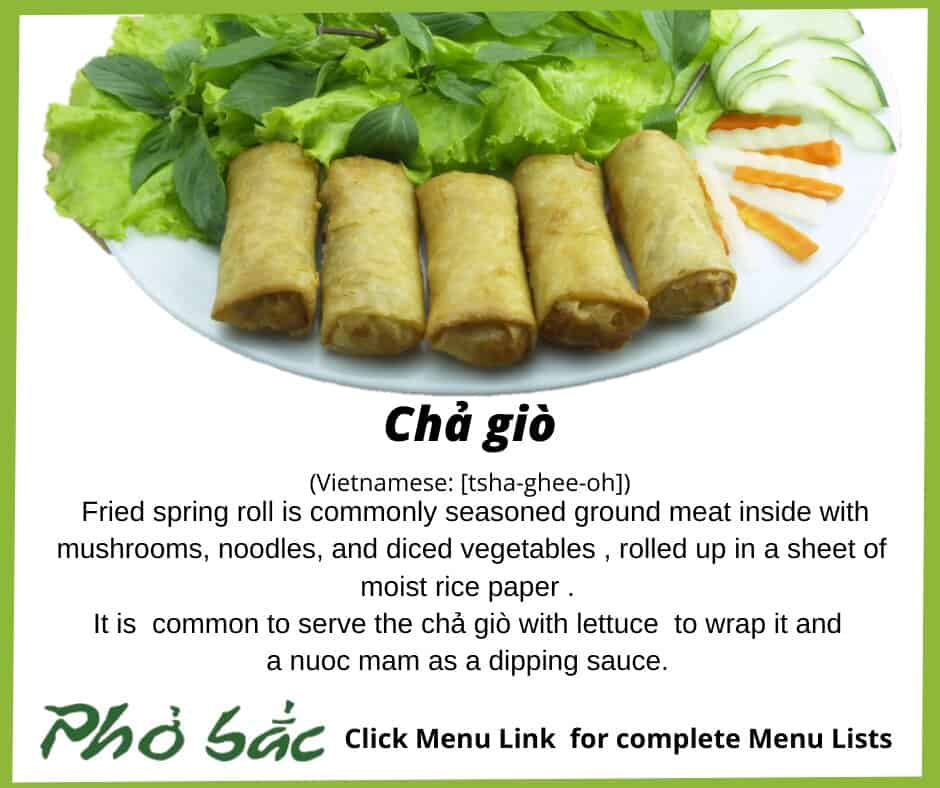 Steamed Rolls – Pork and ear mushrooms are chopped into small pieces and wrapped in thin sheets of steamed rice flour. Slices of Vietnamese sausage are placed on top, and crispy fried shallots are added as a garnish. Vietnamese herbs, fresh thin cucumber slices, blanched bean sprouts, chopped lettuce, and Nuoc cham sauce also come with this dish.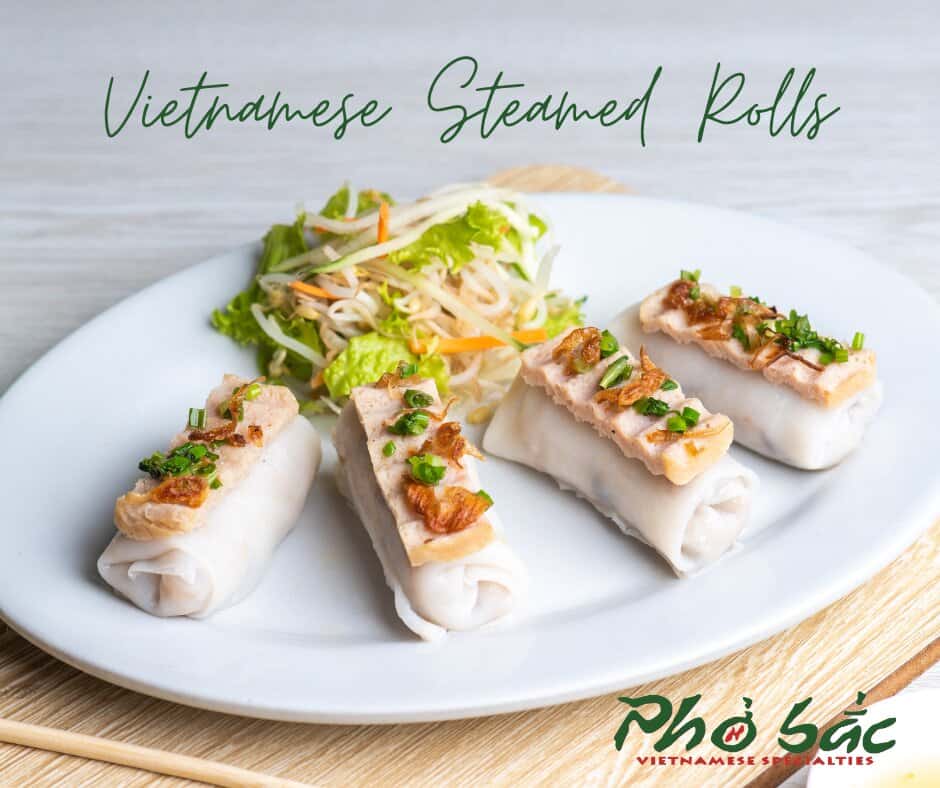 Chicken Salad – This salad is one of the most popular salads in Vietnam. The pops of color, taste, texture, and crunchiness of this salad will give you a delightful experience. It is made up of hand-shredded chicken, herbs, carrots, cabbage, onions, and sweet and savory fish sauce dressing. Every ingredient of this Vietnamese Chicken salad is surely delicious. I highly recommend that you try this healthy menu from Pho Bac.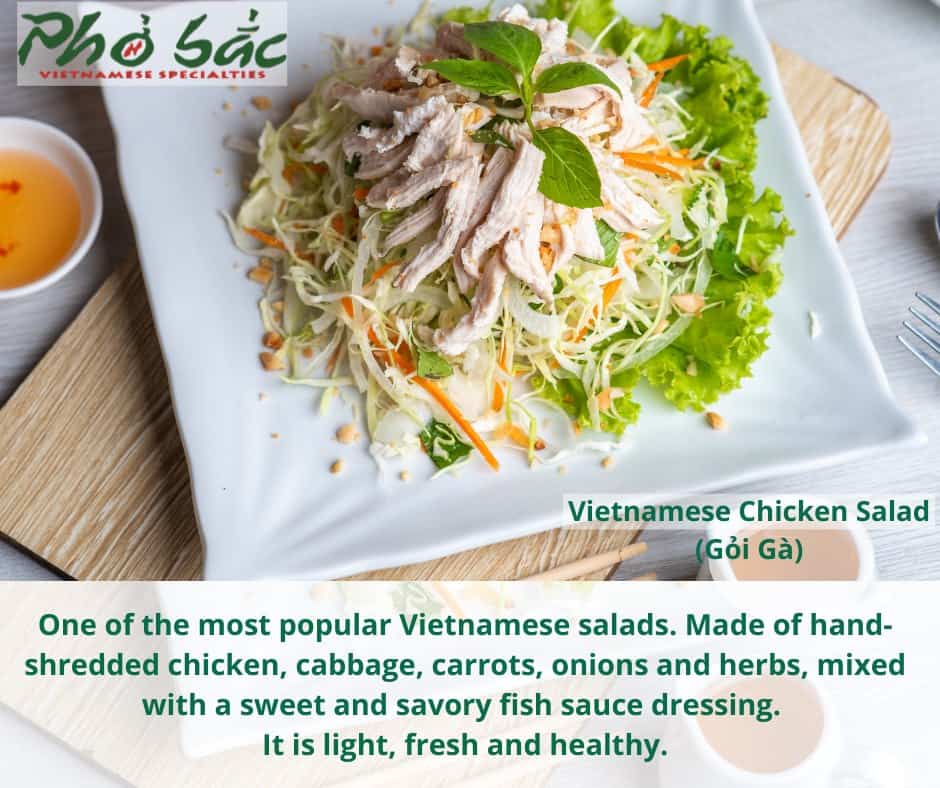 Pho Bac Specialties
Pho Bac specialties consist of Vietnamese dishes where two or more ingredients create a perfect combination.
Panfried Beef with Kangkong – It is made up of pan-fried beef and water spinach. The vibrant green color and crunchiness of water spinach and the tenderness of beef that is perfectly seasoned create a delicious and nutritious meal.
Vietnamese Crepe – A crowd-favorite street snack in Vietnam. This menu has a crispy and golden-brown crepe and is filled with various herbs and vegetables. It is served with lettuce on the side. This delicious snack can also be eaten as a main meal.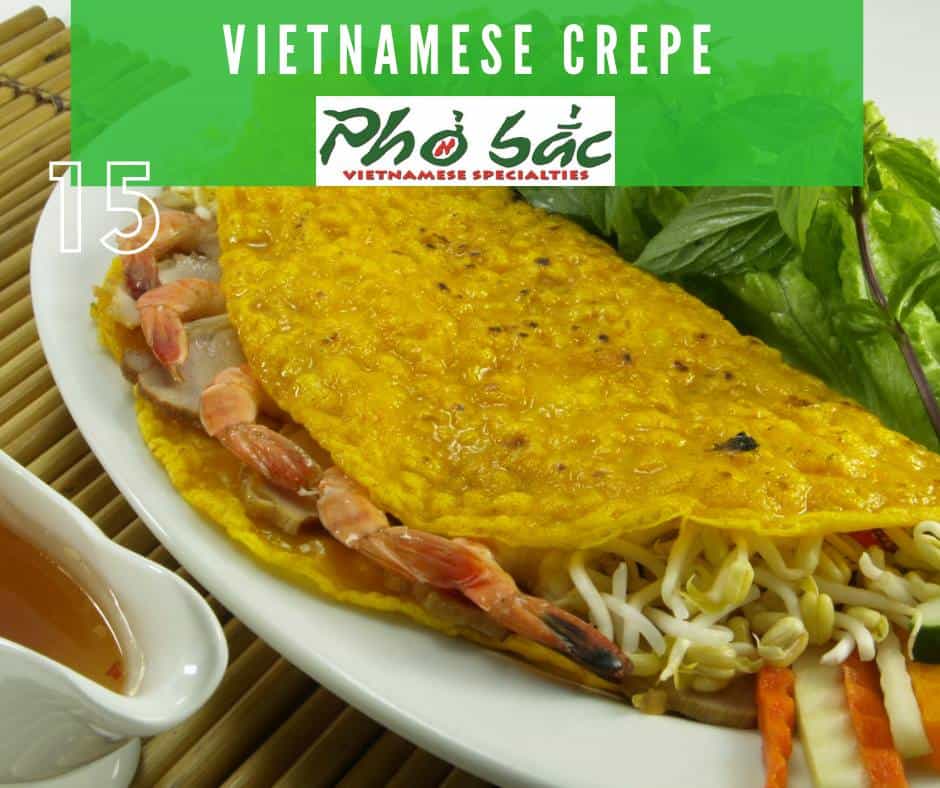 Pork BBQ Rice or Rice Wrapper – Pork is marinated with special ingredients, grilled over charcoal, and served with rice and crispy lettuce. This Pho Bac specialty is one of the favorite dishes of their customers.
Rice Items
Rice items are the different varieties of rice served with various nutritious and delicious Vietnamese dishes. If you can't resist eating dishes without rice, these Pho Bac menus are the ones that you should try.
Grilled Tanigue – This rice item consists of rice, grilled tanigue, and mixed vegetables. Eating this dish at least two times a week and adding it to your diet can help you prevent cardio diseases.
Beef Stew with Rice or Bread – It is a Vietnamese beef stew that has many layers of aroma and flavor in its broth. It is served with rice or bread, whichever you prefer.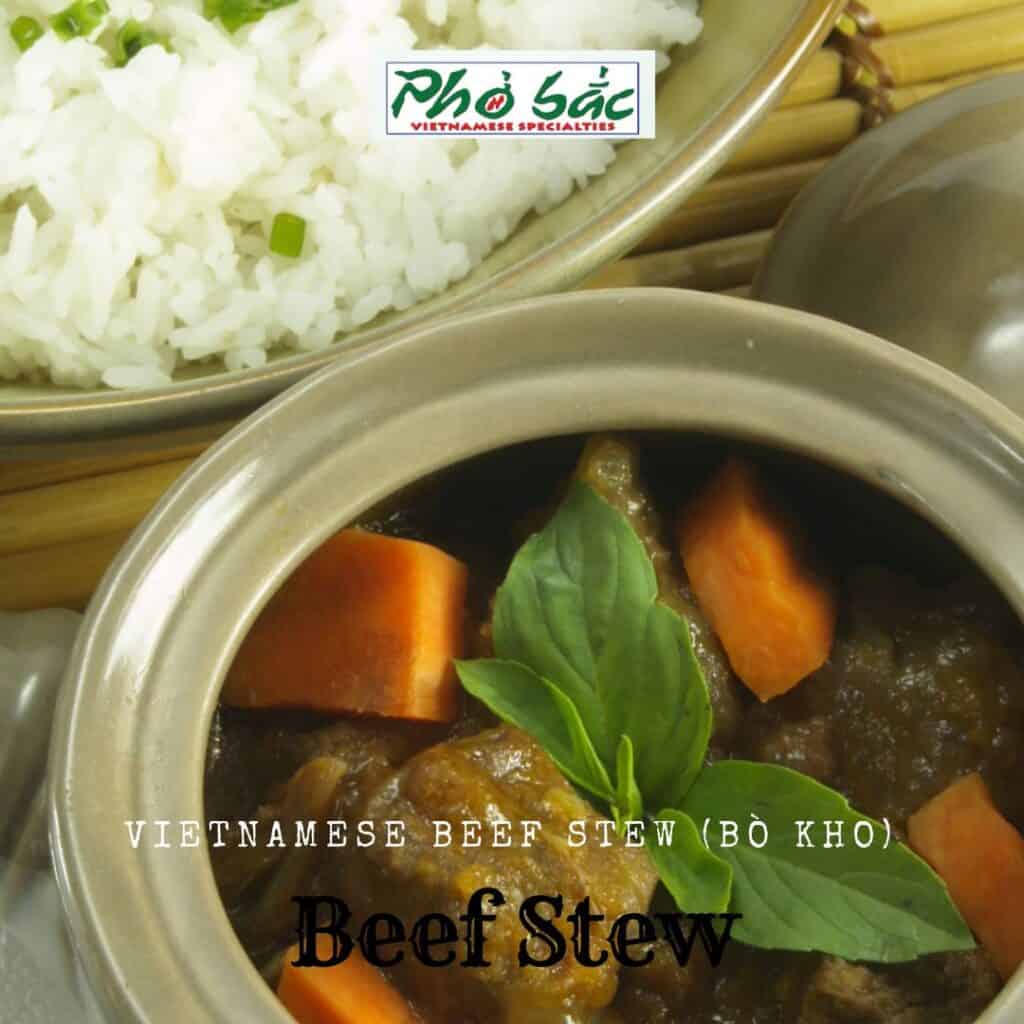 Chicken with Lemongrass – This is an attractive and irresistible dish that you should try when you visit this restaurant. Sliced chicken is perfectly seasoned, marinated, and grilled with lemongrass. It is served with rice and mixed vegetables.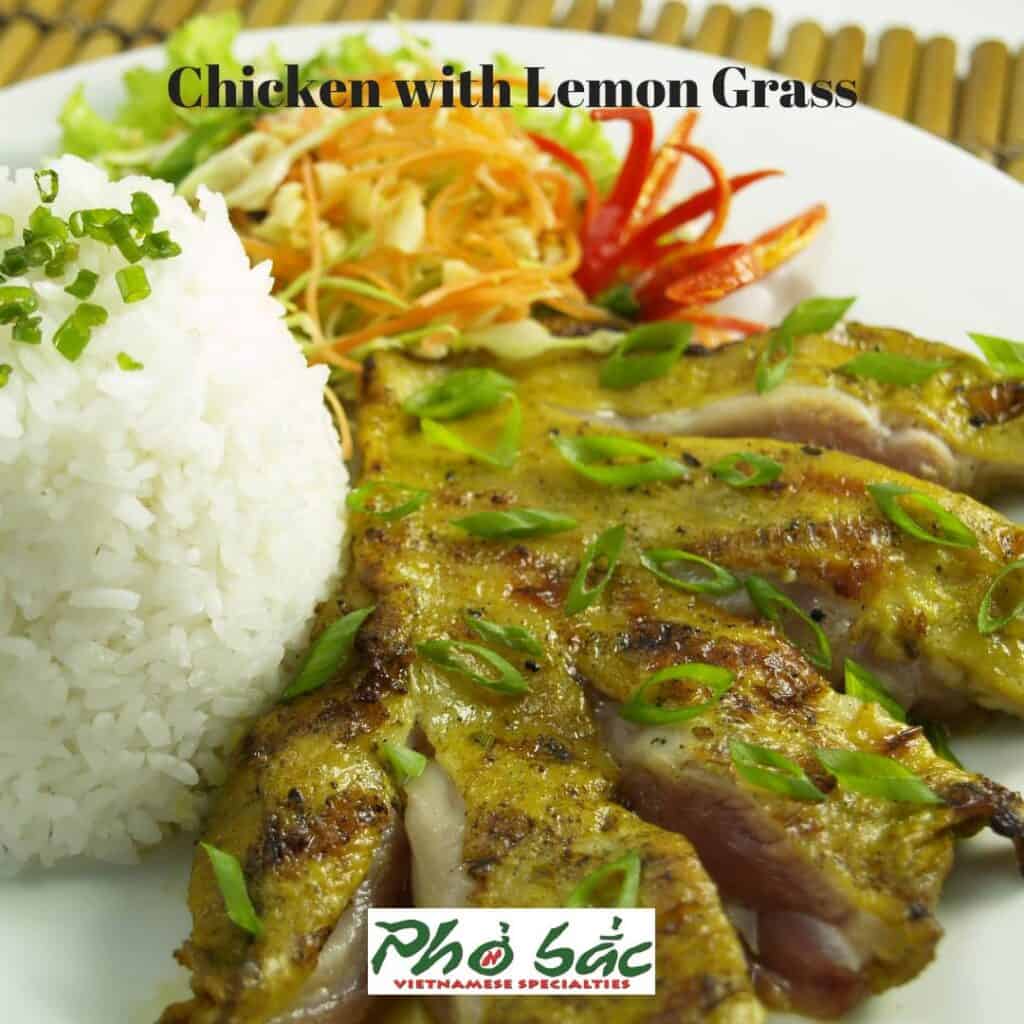 Spicy Chicken with Turmeric – This nutritious and delicious dish never fails to make customers flatter. The spiciness of the chicken, the aroma of turmeric, and the combination of other seasonings create a savory taste that will satisfy your cravings.
Sweet & Sour Fish Fillet – It consists of fried fish filled stewed with various vegetables in a sweet and sour sauce.
Vegetarian Menu
A set of dishes that are perfect for vegetarians or health-conscious customers. It has high nutritional content and provides a lot of health benefits.
Tofu Garlic or Spring Onions – Tofu is expertly cooked with Pho Bac's special ingredients and topped with garlic and sauce.
Vegetarian Soup Noodles – This Pho Bac menu is a meat-free soup noodles that will fill you without feeling heavy. Its low-fat broth creates a fragrant smell that will make you anticipate this dish. It is topped with tofu, slices of carrots, lettuce, mushrooms, and other herbs and spices.
Vegetarian Salad – A salad that consists of mixed vegetables. Lettuce and slices of tomatoes are served on its side.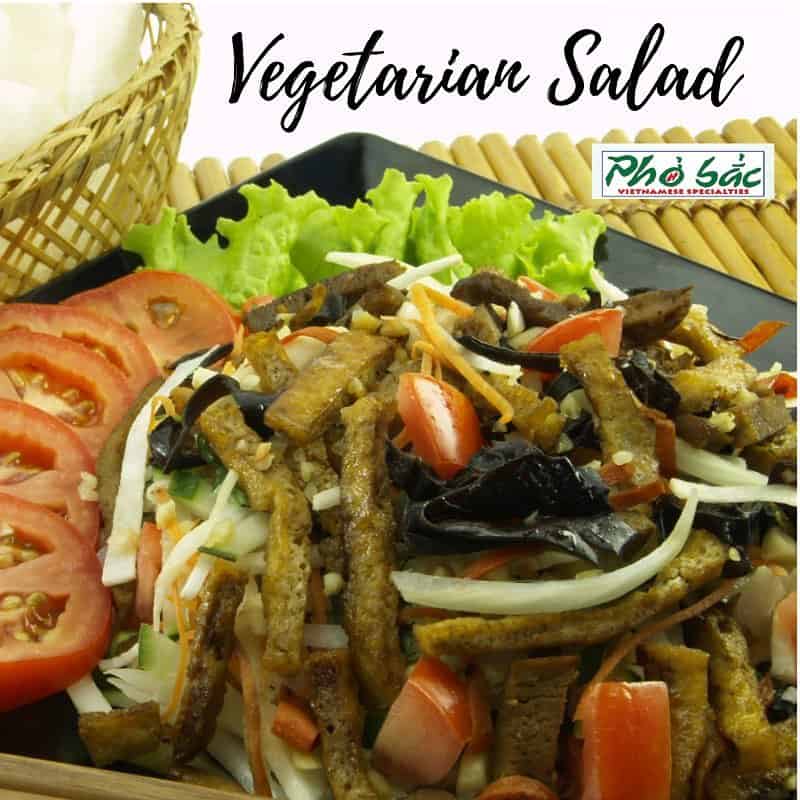 Tofu Salad Noodles – This dish is one of Pho Bac's dishes that doesn't contain meats. It is a cold noodle dish that is served with tofu, lettuce, and authentic Vietnamese sauce that will surely satisfy your palate.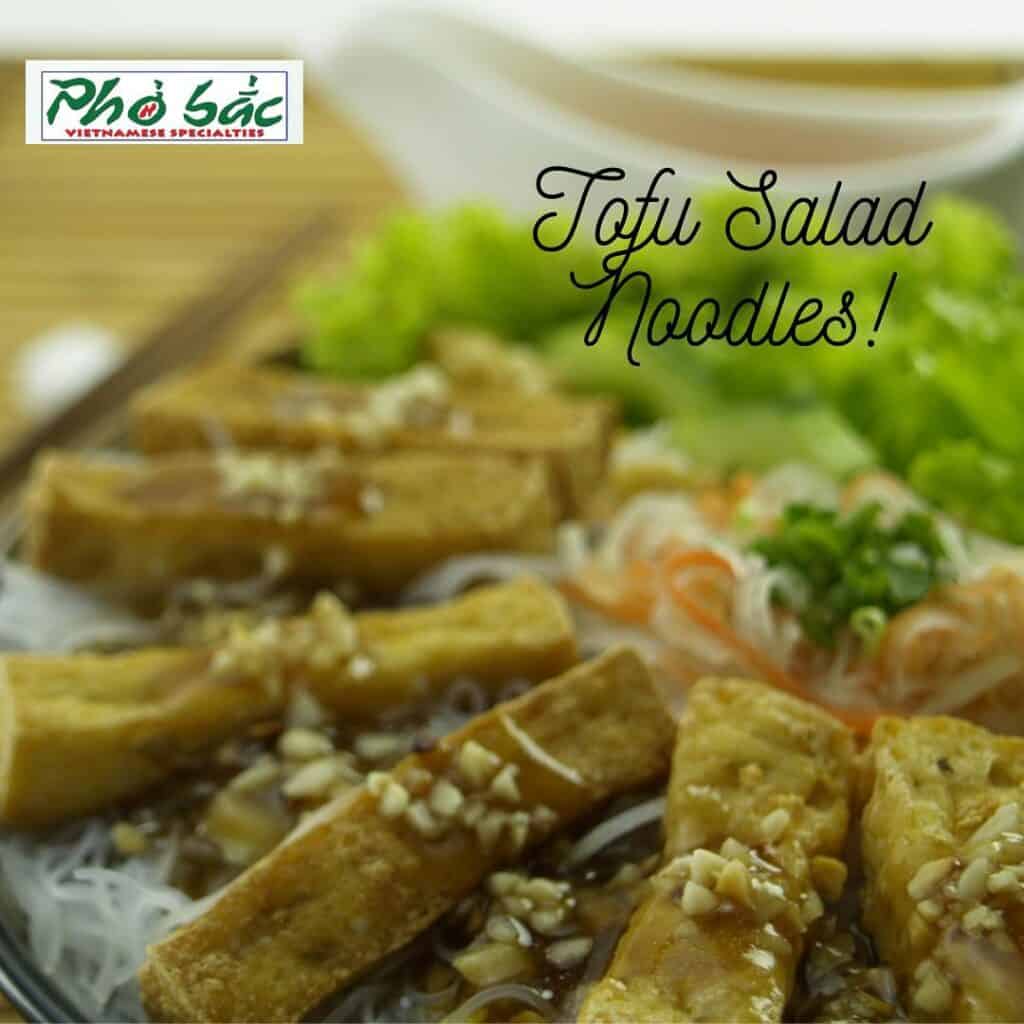 Pho Bac Menu Delivery
Enjoying healthy and delicious Pho Bac Vietnamese foods in the comfort of your home or office is more convenient than ever. It is just a few clicks away via online platforms such as GrabFood, or FoodPanda. You can also order through any Pabili delivery service of your choice like GrabExpress Pabili, Lalamove Purchase, MrSpeedy Pabili, Joyride Pabili, Move It Pabili, and MyKuya App.
Talk to Pho Bac PH Staff
If you have concerns about their services, products, or branch locations then you may visit their social media pages and website. They have active staff to answer your concerns and are active in posting about their new food menus, promos, and more. You may also follow and like their pages to support their restaurant. See the links below to get more in touch with them.
Website: https://phobacvietnamesespecialties.weebly.com/
Facebook: https://www.facebook.com/PhobacVietnameseSpecialties
Instagram: https://www.instagram.com/phobacspecialties
Conclusion
Pho Bac's menu is perfect for those who love Vietnamese dishes. This restaurant is a great place if you want to eat light, healthy, delicious, and soothing foods. Its Vietnamese dishes are bursting with aroma and flavors that will make you come back for more. It has a variety of items on the menu so you can create a perfect food combination that suits your taste.