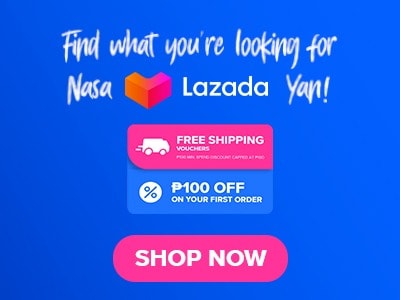 Izakaya Kikufuji can be a go-to place because of the great and reasonably priced Japanese foods that make up its menu. Skewers that have been grilled are something that Izakaya Kikufuji excels at. The extremely juicy gyu kushi, their simple tempura, or the flavorful, skewered and grilled beef cubes are just a few of the delicacies that made Izakaya Kikufuji popular.
Below, you'll find the updated list of Izakaya Kikufuji menu prices.
Menu Items
Price (PHP)

Lunch Menu

Ikura Don
730
Uni Don
620
Uni and Ikura Don
720
Ikura and Uni Don
690
Maguroi and Ikura Don
670
Maguro and Uni Don
545
Shake and Ikura Don
620
Chirashi Don
568
Maguro Don
495
Una Don
850
Gyu Don
320
Katsu Don
265

Don Mono

Zaru Soba
190
Tenzaru
305
Hiyashi Tororo Soba Udon
270
Soomen
185
Kamonanban Udon
320

Chazuke

Nori
168
Ume
168
Shake
174
Mentaiko
205
Ju-mono
275

Ten Ju

Katsu Ju
315
Una Ju
750
Makunouchi Bento
565

Onigiri

Ume
80
Shake a
80
Okara
85
Kobu
85
Mentaiko
85
Yaki Onigiri Miso
85
Yaki Onigiri Miso
858
Yaki Onigiri Shoyu
80
Gohan
65
\Miso Shiru
60
Katsu Curry
440

Sushi

Ebi
65
Ika
50
Geso
50
Tako
50
Aji
50
Iwashi
50
Shake
75
Shiromi
65
Shimesaba
65

Ippin Ryori

Asara Butter
170
Ikaw Butter
140
Kinoko Butter
220
Yasai itame
220
Ika Shumai
110
Hotate Shumai
160
Pork Shumai
170
Ebi Shumai
175
Ei Hire
250
Hobou Stick
155
Tori Sasami tasuta Age
260

Sunomono

Mozuku Su
190
Mix Sunomono
210
Tako Su
110
Wakame Su
100
Wakame Kyuri Su
105

Sashimi

Ika
150
Geso
150
Tako
150
Aji
150
Iwashi
150
Shake
350
Shiromi
250
Shimesaba
245
Ama Ebi
360
Hirame
360
Kohada
250
Hamachi
440
Kanpachi
395
Mahuro
350
Jo Maguro
295
Chu Toro
450
Hon Maguro Chu Toro
800
Hon Maguro Oh Toro
1250

Yakimono

Aj Hiraki
270
Mutsu Misozuke
630
Buta Bara Spare Ribs
220
Shishamo
168
Urume Iwashi
1895
Iwashi Maruboshi
230
Yanagi Karei Ichiyaboshi
460
Karubi Beef
330

Kushi Yaki

Okura
25
Negi
25
Shishito
40
Nin-niku
40
Uinner
45
Buta Bara
50

Teppan Yaki

Seafood Teppan Yaki
245
Beef Teppan
270
Chicken Teppan
330
Hamburg
310

Nabe

Yudofu
480
Nikudofu
440
Motso Nabe
405
Kimuchi Nabe
360

Sukiyaki

Kurobuta Shabu Shabu
1570
Gyu Shabu Shabu
1110
Yu Shabu Shabu
1570
Wagyu Shabu Shabu
3900
Sukiyaki
1110
Wagyu Sukiyaki
1570
Miso Shiru
3900
About Izakaya Kikufuji
Izakaya Kikufuji is a Japanese restaurant located at Chino Roces Ave, Makati, Metro Manila serves authentic Japanese dishes that both Filipinos and Japanese ex-pats have grown to love. This restaurant offers authentic Japanese dishes for dine-in, takeout, and delivery services. Izakaya Kikufuji is a favorite spot for flawlessly fresh sashimi and sushi.
Izakaya Kikufuji Menu Best Seller
These dishes can also be called the face of Izakaya Kikufuji because they are what made this place really popular.
Wagyu Shabu Shabu – This dish is made from Izakaya Kikufuji's exquisite A5 Japanese wagyu. In a traditional hotpot dish, thin slices of beef and vegetables are cooked in water and then placed in dipping sauces.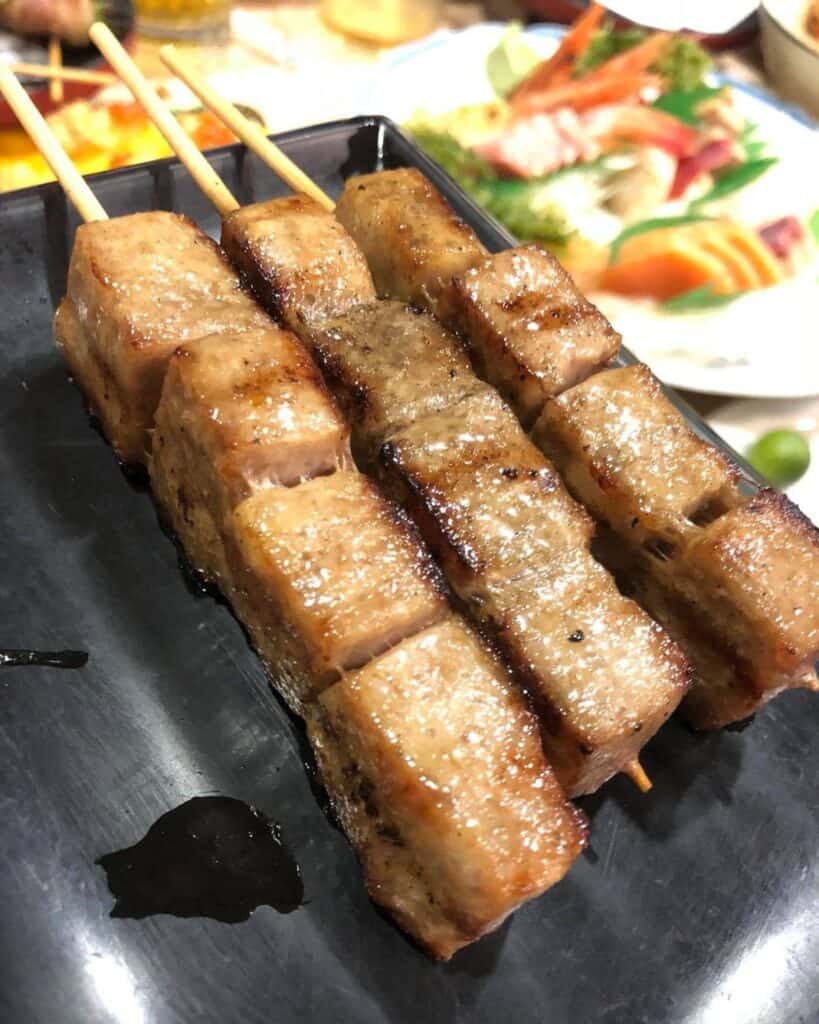 Sukiyaki – The Nabemono method is used to cook and serve this Japanese dish, which is sukiyaki. It is made up of beef that is boiled or slowly cooked at the table with vegetables and other components in a shallow iron pot with a soy sauce, sugar, and mirin mixture.
Beef Teppan – In the Japanese cooking method known as teppanyaki, the beef is grilled over a huge steel hotplate. In fact, the name itself reflects this, with teppan denoting an iron plate and yaki denoting grilled.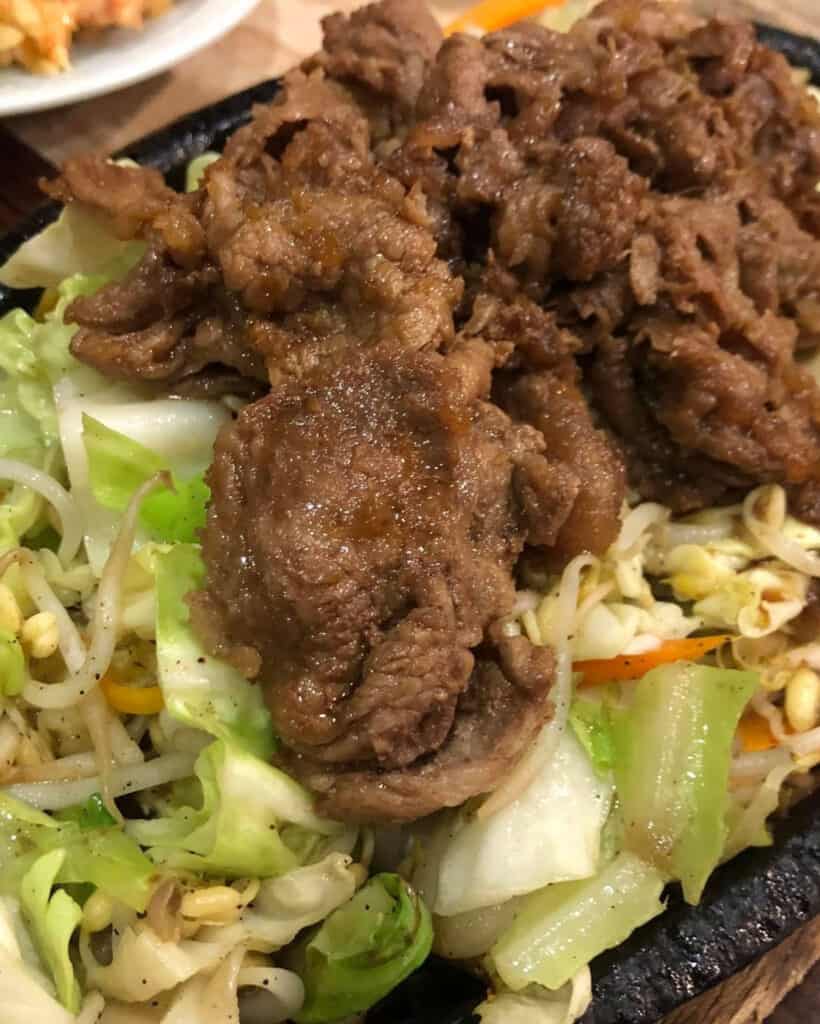 Katsu Don – This is a very common dish in Japan. It is a bowl of rice with a deep-fried, breaded pork cutlet, an egg, veggies, and sauces on top. The Japanese phrases tonkatsu and donburi are used to name the dish.
Ebi Sushi – Shrimps are split open from the bottom side and put on flat, as part of the ebi preparation method in Japan. All fans of sushi love ebi, which is often lightly cooked or served with rice in nigiri.
Izakaya Kikufuji Ippin Ryori Menu
This menu is made up of different varieties of popular and delectable Japanese dishes that guests love!
Ika Butter – It is a variety of roasted squid that is cooked Japanese style. Butter is added after the vegetables are stripped and simply roasted to offer a very pleasant and savory flavor. It is a very simple snack with lots of flavors!
Yasai Itame – This dish makes it possible to have a healthy meal for you and your family after a hectic weeknight. The advantage of having this dish is that it does not take too long to prepare and is packed with tons of vegetables and the diners' choice of protein.
Pork Shumai – Many kiosks, cafes, and restaurants serve this typical Chinese dumpling. The many establishments that serve this dish attest to the popularity of this simple dumpling among Filipinos.
Ebi Shumai – With shrimp marinated in ginger and garlic, water chestnuts, and a soy mixture, this simple ebi shumai is made extra delicious as a dim sum staple dish.
Sashimi
Sashimi is one of the most popular Japanese dishes as well as one of the most popular menu from Izakaya Kikufuji. It is made from raw fish or meat that is cut into thin slices.
Ika Sashimi – A type of sashimi known as ika sashimi is created from raw squid that has been thinly sliced into the shape of a noodle. They are generally served with soy sauce, grated ginger, and mentsuyu sauce made of soy sauce.
Shake Sashimi – Although they signify something different in Japanese, shake is translated as salmon in English. Shake is slang for wild-caught salmon. Japanese terms for salmon refer to farm-raised fish. This menu is eaten uncooked in Japan because it is thought that it is parasite-free.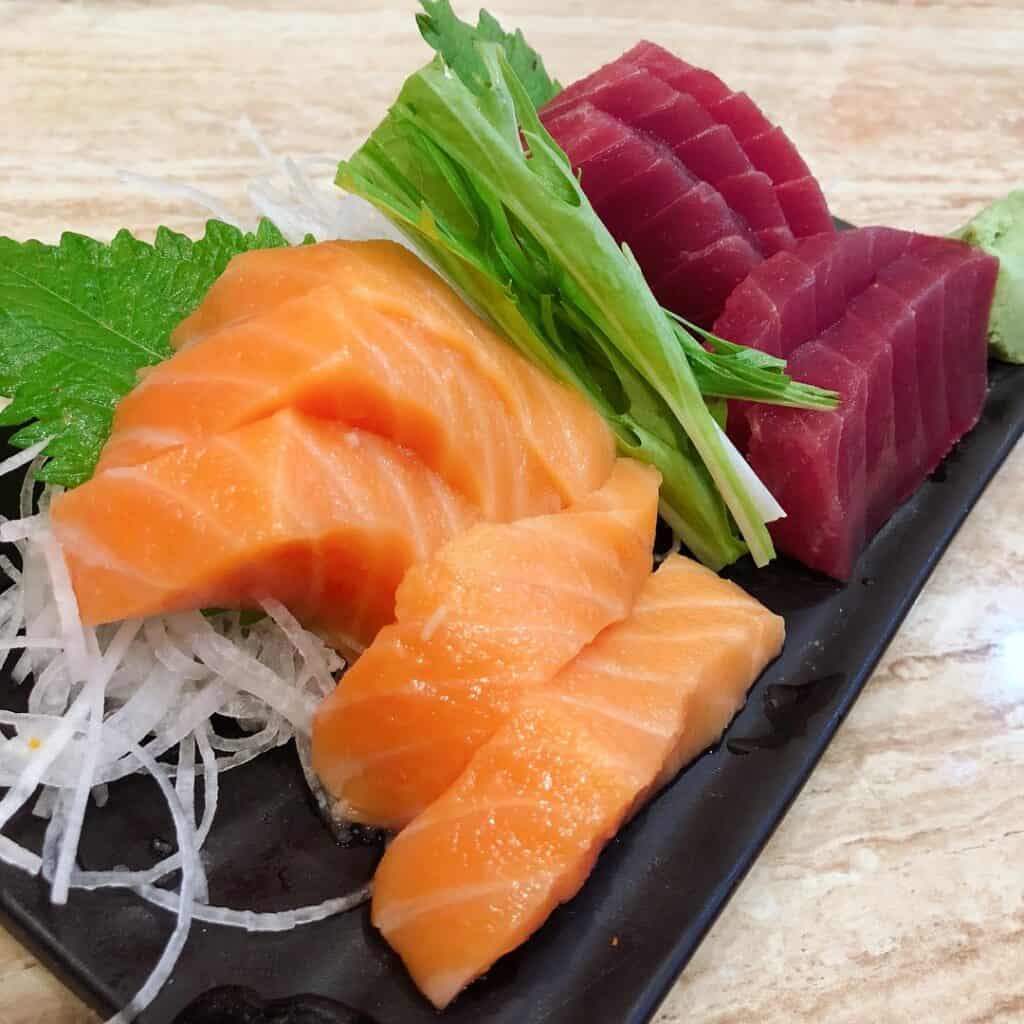 Hirame Sashimi – Every bite of this dish brings out the sweetness and freshness of the fish thanks to the texture, which is somewhat chewy and crispy.
Hamachi Sashimi – The delicious yellowtail fish known as hamachi in Japan is frequently eaten raw in sushi rolls made in the nigiri and sashimi styles. It is traditionally prepared, served, and paired with wines.
Kohada Sashimi – It uses one of the most popular fish species and the most well-known silver-skinned fish, which is the kohada. Its lovely appearance and glistening fat give it a delectable flavor, making it a mainstay in many restaurants.
Izakaya Kikufuji Sushi Menu
Sushi is a famous Japanese dish that is made of vinegared rice and is served with a variety of toppings.
Geso Sushi – The mantle or hood of the squid is used to make typical squid sushi. The poached tentacles are referred to as ika, geso, or squid legs. It is served with amadare, also known as tsume, a sweet sauce used to serve and cook items in traditional Edo-style sushi.
Shiromi Sushi – Shiromi are fish that have only white meat. Shiromi toppings often have a low-fat content, a delicate flavor, and a particular crispness to them. Sea bass, sea bream, and flounder are some of the most popular varieties of shiromi.
Shimesaba – Shime saba is a cured mackerel fish filet that is a tasty addition to any sushi menu. It is delicious and quite easy to make, making it one of the all-time favorites of Izakaya Kikufuji customers for a quick bite.
Iwashi – Sardines and anchovies are referred to as Iwashi in Japan and are traditionally well-liked sushi ingredients. The fatty layer between the skin and flesh is remarkably thick for the Iwashi that is in season. Despite this, it doesn't taste greasy or have a fishy odor.
Don Mono
Don Mono is a delicious menu from Izakaya Kikufuji that combines rice and side dishes in one big bowl. "Don" means a big and heavy bowl made of porcelain, and the dish itself is called don mono. It's a larger serving than a regular rice bowl.
Don Mono is a popular meal in Japan and around the world because it's simple and delicious. The bowl contains rice and tasty side dishes like grilled meat, vegetables, and eggs that are perfect for filling you up.
If you're looking for a satisfying and tasty meal, try Don Mono. You'll love the combination of flavors and textures in every bite!
Sunomono
A typical vegetable salad with vinegar dressing. This salad has a sweet and sour flavor combination that makes it a flexible side dish for any Japanese meal. It is wonderfully light, nutritious, and refreshing.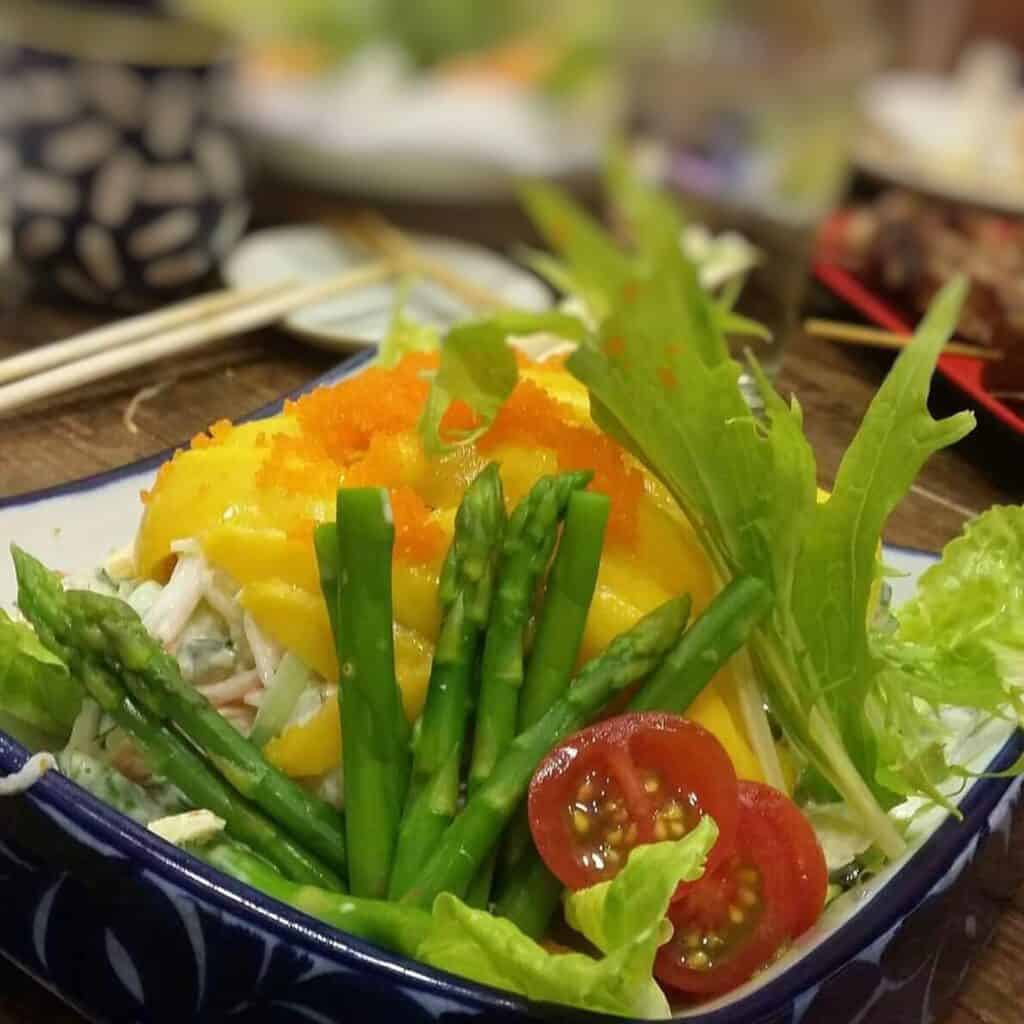 Makimono
The original name of sushi rolls. It is composed of bite-sized rolls of sushi rice, salmon, and veggies that have been wrapped in seaweed.
Izakaya Kikufuji Menu Delivery
Izakaya Kikufuji now offers all of their delectable dishes for delivery. Customers can now order their favorite Japanese dishes in the comfort of their homes through the use of GrabFood or FoodPanda applications.
Social Media Pages
Want to know more about Izakaya Kikufuji? Check out the info below! And while you're at it, give them a follow on social media too. They post tasty pics of their dishes and keep you in the loop. Plus, don't forget to visit their restaurant for a yummy meal!
Facebook: https://www.facebook.com/profile.php?id=100063650276190
Instagram: https://www.instagram.com/kikufuji_izakaya
Conclusion
The Izakaya Kikufuji menu is composed of not only great-tasting food but also a wide variety of dishes that noticeably use the freshest ingredients possible. All of the staff members in the restaurant are very accommodating and quick to entertain customers. Overall, Izakaya Kikufuj is a great place to have a wholesome food experience.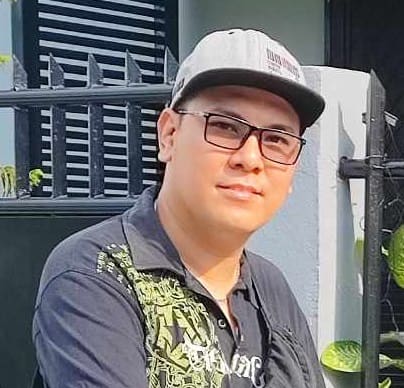 Hi! I'm Nivek Strife, the person who made MenuPH. I'm the one who added most of the popular menus you see on this website, and I really hope you enjoy them! Feel free to check them all out.
Growing up, I was surrounded by lots of tasty foods, like the classic Adobo and the sweet Leche Flan. That love for the many flavors of the Philippines is what got me excited about adding to MenuPH. When I learned how to make websites, I saw the need for a place to show off all the amazing Filipino dishes, and that's how MenuPH started.
MenuPH isn't just a website; it's like a fun journey into food. I've teamed up with famous chefs and found great places all over the Philippines to bring you a bunch of menus that show off the best of Filipino cuisine. Whether you're into the usual dishes or new twists, MenuPH is here to guide you through the rich world of Filipino flavors.
With MenuPH, my aim is to help local businesses, talk about good food choices, and make a group of friends who love food. No matter if you like fancy restaurants or street food, MenuPH has something for you. Come join me on this food adventure as we find great places, taste real flavors, and enjoy the unique food traditions that make the Philippines awesome.