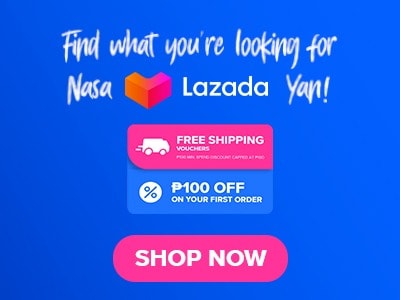 Kanzen Sushi Roll menu includes various kinds of Japanese sushi. It offers sushi prime boxes, sushi mix platters, California maki platters, supreme rolls, sushi prime, sushi sets, salad, and aburi pan. These sushi dishes have exciting flavors and sushi platters allow you to create your desired combination. It is a perfect dish for different gatherings or celebrations.
Below, you'll find the updated list of Kanzen Sushi Roll menu prices.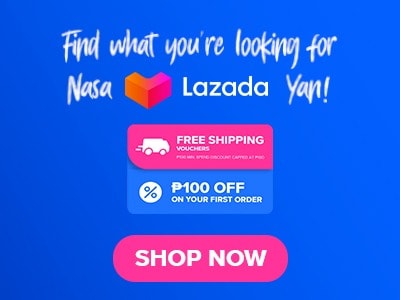 Menu Items
Price (PHP)

Sushi Prime Boxes

Prime A (32 pcs)
396
Prime B (48 pcs)
495
Prime C (56 pcs)
693

Sushi Mix Platter

40 pcs
495
56 pcs
600
72 pcs
765
104 pcs
1240
136 pcs
1440
200 pcs
2180

California Maki Platter

40 pcs
495
56 pcs
690
72 pcs
880
104 pcs
1250
136 pcs
1600
200 pcs
2320

Supreme Rolls

Spicy Crab
140
Double Cali Maki
170
Flaming Roll
170
Signature Roll
155
Crazy Maki
155
Kani Maki
99
Supreme Platter
889

Sushi Prime

8 pcs (1 Flavor)
99
16 pcs (2 Flavors)
198
32 pcs (4 Flavors)
396
40 pcs (5 Flavors)
495
56 pcs (7 Flavors)
693
72 pcs (9 Flavors)
891

Sushi Boxes

Prime Platter
891
Supreme Platter
889
OMG! Sushi Box
719
Kumori Box
700
Sakura Box
988
Overload Box
979

Salad

Salad (Classic / Spicy)
155

Aburi Pan

Aburi Pan (Classic / Spicy)
250
About Kanzen Sushi Roll
Kanzen Sushi Roll started its operation in 2015. The owner of this restaurant started cooking sushi dishes for family and friends. Since they love sushi dishes, he started to sell them online. Its taste delights the crowd so the owner opened a food cart to make the service more convenient for customers. The dedication to providing flavorful and affordable sushi paves its way to success.
Kanzen Sushi Roll Menu Best Seller
These sushi dishes always delight customers with amazing taste and perfect combinations. Here are the most popular and best-selling sushi dishes of Kanzen Sushi Roll.
Double Cali Maki – A supreme menu from Kanzen Sushi Roll that will level up your sushi experience. This sushi roll is famous for its double toppings. It is filled with crab, cucumber, and other special seasonings and ingredients. 
Aburi Pan (Classic) – Sushi is pan-seared to enhance its taste and make it more delightful. This cooking technique allows the sushi to create an extraordinary flavor.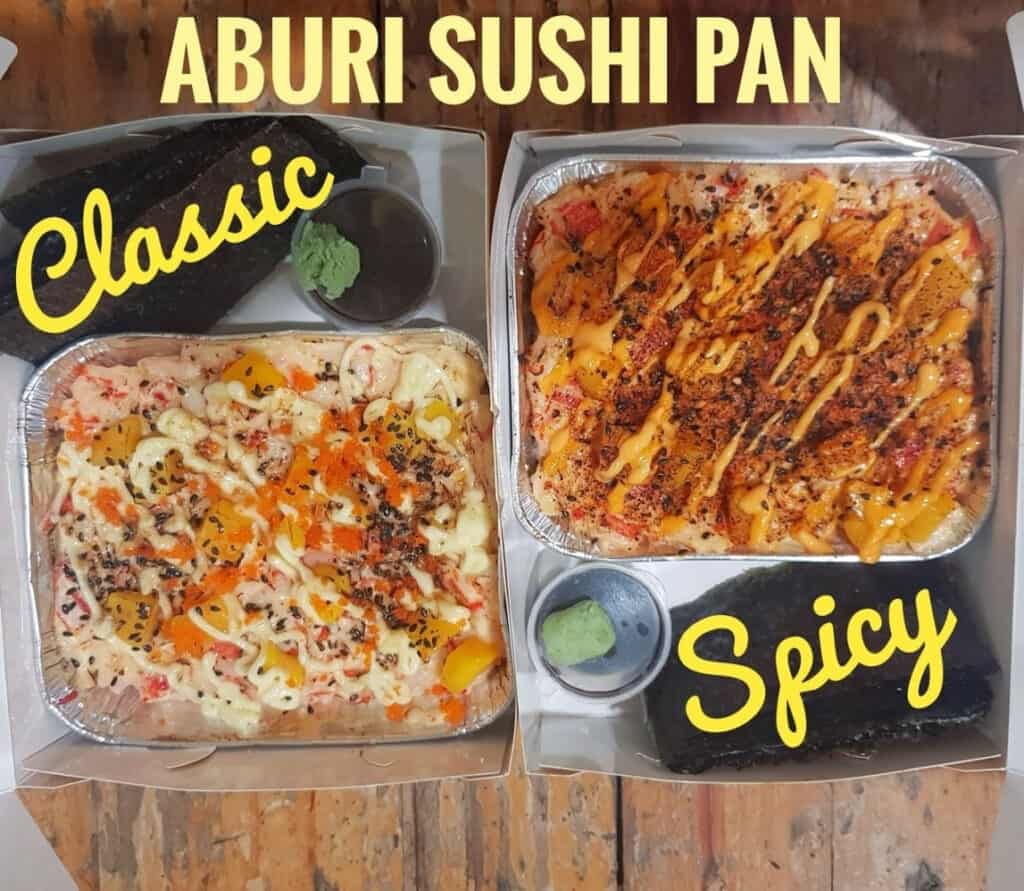 Sushi Prime Box A – This box contains a total of 32 pieces. It consists of Cali Maki, Spicy Cheese, Panko Bonito, and Oko Maki.
Sushi Prime Box B – Cali Maki, Cheesy Maki, Crabby Mango, Dynamite Roll, and Panko Bonito are the sushi dishes that are included in this sushi box. It has a total of 48 pieces of sushi.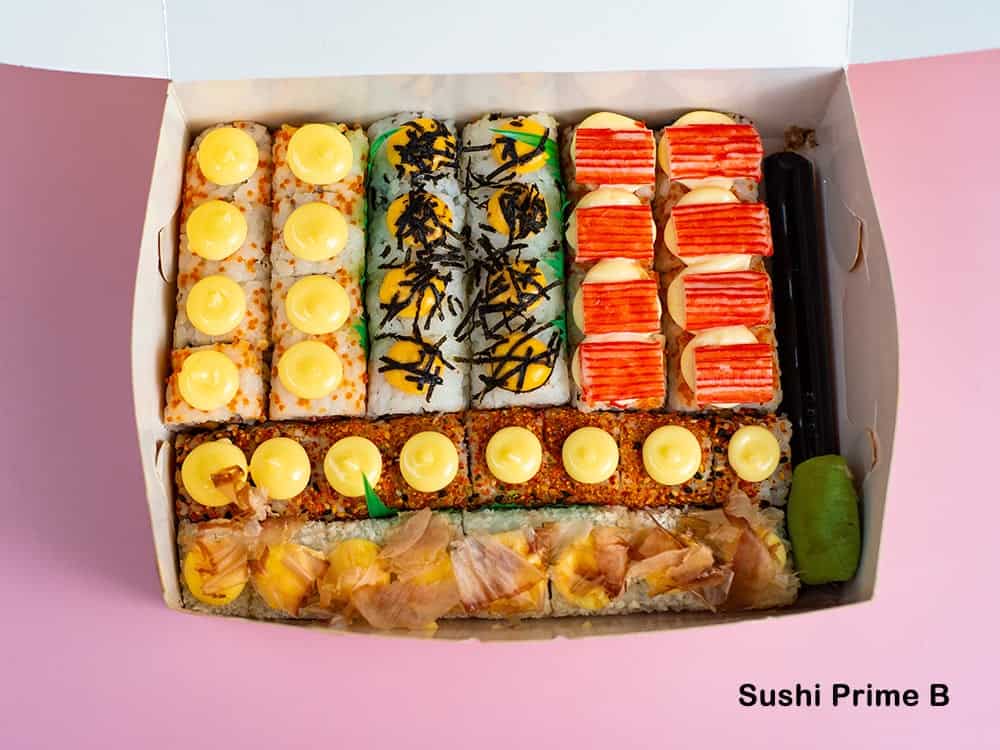 Sushi Prime Box C – An ultimate box that contains a total of 56 sushi. The sushi flavors that are included in this box are Spicy Cheese, Crabby Mango, Kani Maki, Oko Maki, Cheesy Maki, Cali Maki, and Panko Bonito.
Sushi Prime
The Sushi Prime menu of Kanzen Sushi Roll has nine different flavors. It includes California Maki, Cheesy Maki, Crabby Mango, Oko Maki, Spam Mayo, Spicy Cheese, Dynamite Roll, Panko Bonito, and Kappa Kani. You can create your own combination of sushi. Each flavor consists of 8 pieces of sushi.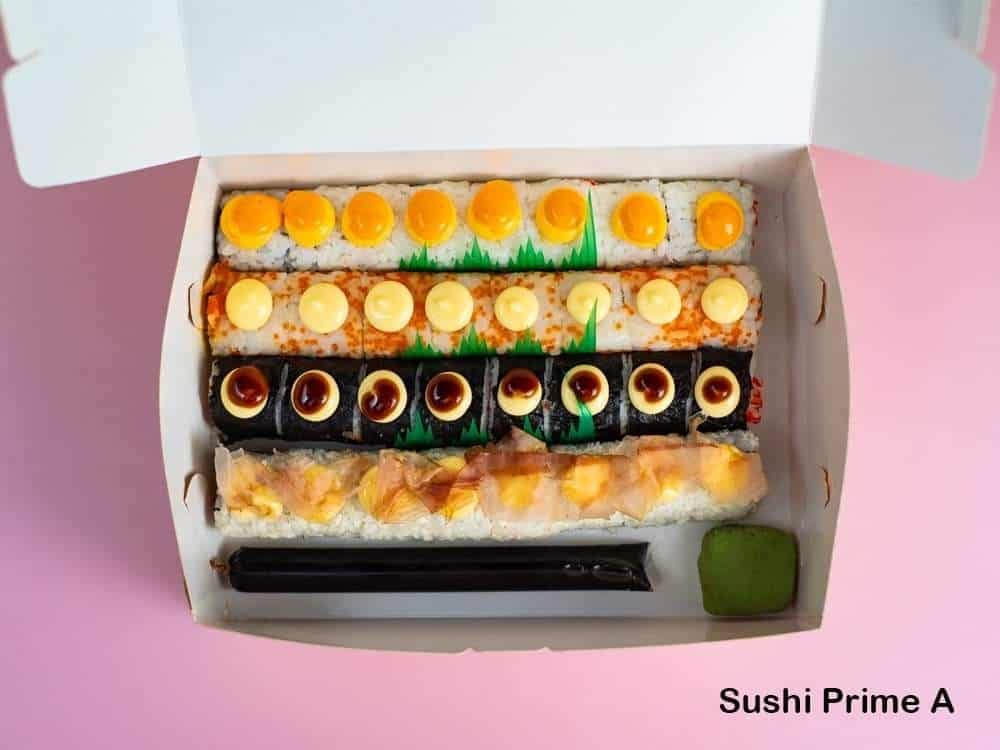 This restaurant also offers a sushi prime platter box that consists of 9 different sushi flavors with a total of 72 pieces. It is an ideal set that you can bring to different occasions or events as your family and friends have different taste preferences. With this set, you'll surely find the flavor that will truly delight you.
Pure Cali Maki Platter
California Maki is one of the most-sought dishes of Kanzen Sushi Roll and famous sushi in the United States and Canada. This platter is perfect for those who only want pure Cali maki. You can choose from 40 to 200 pieces according to your needs.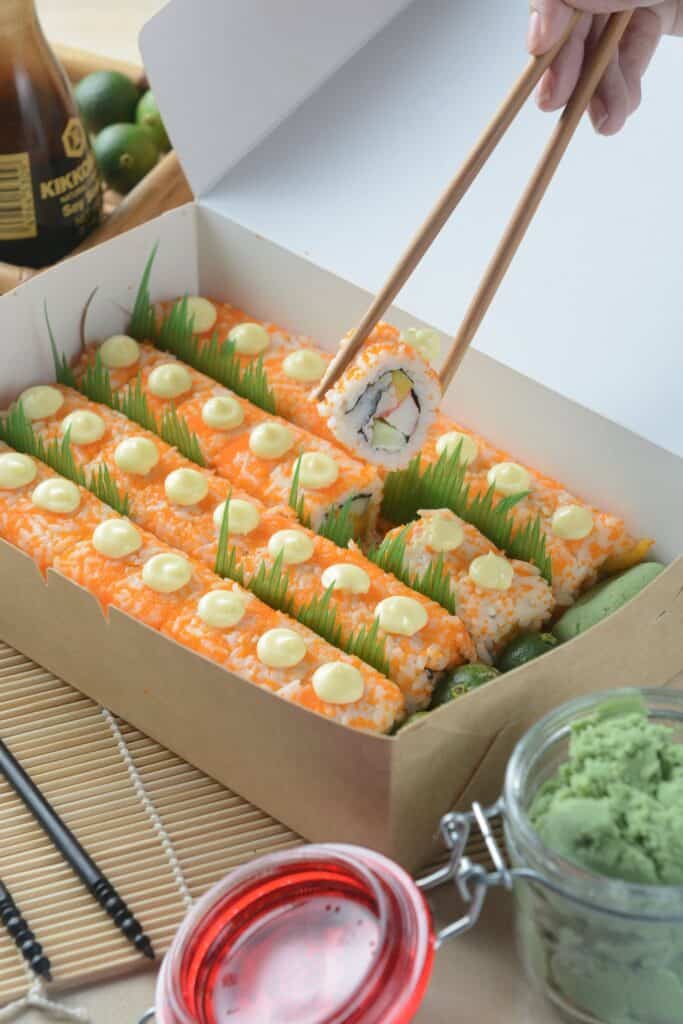 This Kanzen Sushi Roll menu is a light and nutritious dish for those who follow a strict diet. The texture and flavors of its ingredients make it a savory dish. This sushi dish will delight your taste buds on your first bite. Once you tasted it, it will always be on your list whenever you order from this restaurant. 
Sushi Mix Platter
Sushi Mix Platter includes Kani Sashimi, Kani Sushi, Kani Maki, Sesame Roll, and California Maki. You can bring this platter when you have a potluck or at any event. These simply delicious sushi dishes are ideal if you want a light meal. All of these sushi variants are easy to eat as you can conveniently enjoy this using chopstick or your hand.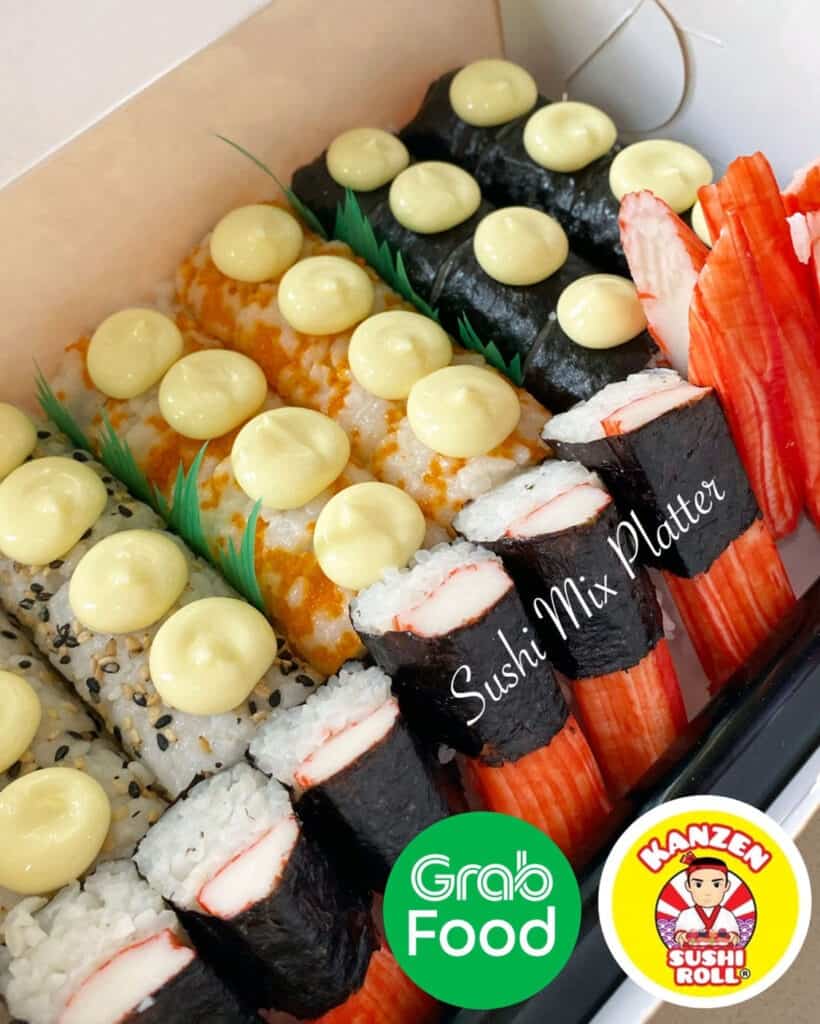 Supreme Rolls
Supreme Rolls are delightful dishes that consist of Spicy Crab, Double Cali Maki, Flaming Roll, Signature Roll, Crazy Maki, and Kani Maki. There is also a supreme platter for those who want to indulge themselves with all flavors of supreme rolls. It is good for sharing with family and friends. The fillings and toppings make these sushi cuisines flavorful, appetizing, and more presentable.
Sushi Boxes
Kanzen Shushi Roll offers a menu of six sushi boxes. Prime Platter consists of 9 flavors of sushi with a total of 72 pieces. The flavors that are included in this box are Cheesy Maki, Kappa Kani, Cali Maki, Spam Mayo, Spicy Cheese, Crabby Mango, Panko Bonito, Oko Maki, and Dynamite Roll. 
Supreme Platter has 6 different sushi flavors and it consists of Flaming Roll, Double Cali Maki, Spicy Crab, Kani Maki, Crazy Maki, and Signature Roll. It also offers a Kumori Box that contains 40 pieces of sushi mix and 2 spicy crab rolls.
The other sushi box that will surprise you with interesting sushi combinations is the OMG Sushi Box as it contains 5 different flavors of sushi. Crazy Maki, Double Cali Maki, Signature, Spicy Crab, and Cheesy Maki.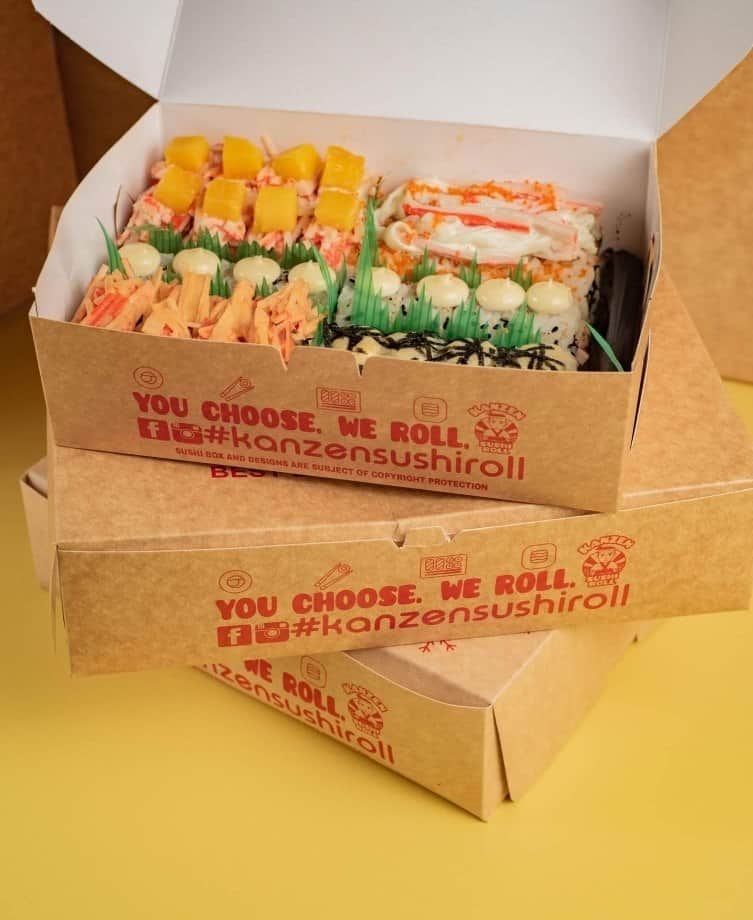 Sakura Sushi Box is a box that will surely delight your taste buds and satisfy your cravings. Each bite will make you crave more. Spicy crab roll, signature roll, crazy maki, 2 cheesy maki, and 2 double cali maki. Indulge yourself in sushi goodness with an Overload Sushi Box that consists of flaming Roll, Spicy Crab, Crabby Mango, and Double Cali Maki.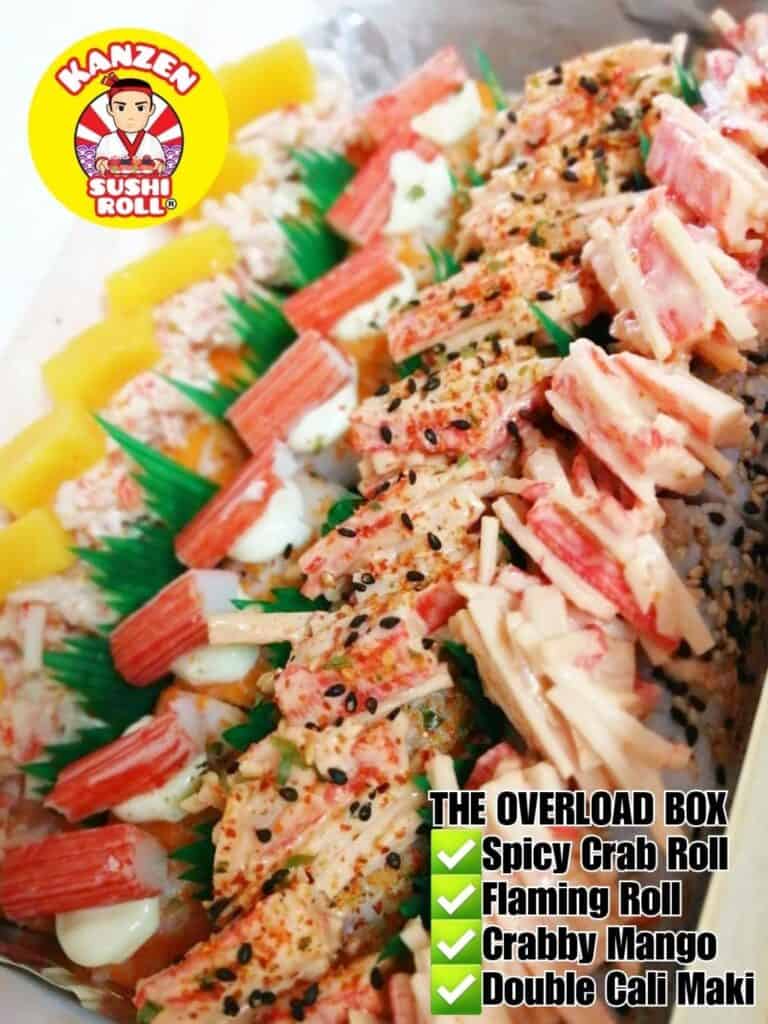 "Pasalubong" or giving gifts is one of the cultures of Filipino when they return home. These sushi boxes can be given as a "pasalubong" for your family or when you visit a friend. You can also order these sushi boxes if you have a small gathering in your house.
Kanzen Sushi Roll Menu Delivery
Kanzen Sushi Roll Menu delivery is available on Grabfood and Foodpanda. You can also visit https://kanzensushiroll.cococart.co/ for advance orders. If you don't have access to these platforms, you can send them a private message on their official Facebook page or send a message through text. Their contact information is posted on their social media pages. 
Social Media Pages
If you're interested in exploring the world of Kanzen Sushi Roll and discovering their products, promotions, or discounts, look no further than their social media pages. Kanzen Sushi Roll is known for its mouth-watering sushi rolls, made with the freshest ingredients and innovative techniques, and their social media pages are the perfect place to stay updated on all their latest offerings.
By following their social media pages, you'll have access to regular updates on Kanzen Sushi Roll's menu items, promotions, and discounts. Whether you're a fan of their classic California rolls or their creative signature rolls, you'll find something new and exciting to try.
To get started, simply click on the links below and follow their social media pages. You'll be able to stay in the loop on all their latest offerings and never miss a beat when it comes to Kanzen Sushi Roll.
Facebook: https://www.facebook.com/kanzensushiroll
Instagram: https://www.instagram.com/kanzensushiroll/
Conclusion
The Kanzen Sushi Roll menu is perfect for family gatherings and various events. These sushi dishes are cooked to perfection to make sure that it has the same quality in all branches whether dine-in or delivery. Add this Japanese sushi to your next event or gathering to treat your family, friends, and visitors to something delightful. This is a perfect restaurant if you want to explore various Japanese sushi dishes.