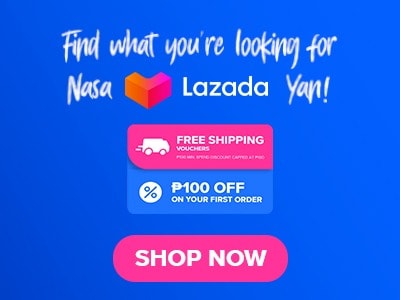 There are a lot of foreign cuisines that ate mushrooming in our country and one of those is Japanese cuisine. We all know that Japanese cuisine is really flavorful and delicious, they also have a soup dish that they called ramen and it's really good. In this article we are going to talk about a specific ramen shop that we can find in our country, Hanamaruken Ramen menu has a variety of ramen flavors to offer, and aside from those they also have non-ramen items for those that are not into ramen. Have you heard about Hanamaruken? If not maybe you should read my work so if ever you're craving for something Japanese maybe you'll consider trying Hanamaruken Ramen. Let's take a look at the food items that they offer, the price, and something about this business establishment, Let's go!
Below, you'll find the updated list of Hanamaruken Ramen menu prices.
Menu Items
Price (PHP)

Ramen

Tonkotsu ramen
395
Black garlic ramen
425
Signature happiness ramen
580
Spare rib ramen
425
Pot belly ramen
485
Tan tan ramen
495
Spicy tobanjan ramen
395
Salary man ramen
395
Chasyu ramen
485
Junior chadyu ramen
295
Arakawa abura soba
345
Clam ramen
525

Rice bowls

Happiness rice bowl
320
Drunk man rice bowl
380
Pot belly rice bowl
345
Gyoza rice bowl
295
Tempura tendon rice bowl
390
Chicken karaage rice bowl
320
Teriyaki beef tapa rice bowl
295
Bangus unagi rice bowl
295
Sisig chasyu rice bowl
295

Sushi

Salmon belly aburi sushi
320
Spicy tuna mentalko aburi sushi
320
Kakuni aburi sushi
320
California aburi
320

Happiness at home ramen kit

Signature happiness ramen kit
990
Spare ribs ramen kit
820
Pot belly ramen kit
820

Small plates

Ebi tempura 6pcs
580
Chicken karaage 6pcs
380
Gyoza 8pcs
240
Edamame stir fry
180
Chahan
220

Add on

Ramen broth
150
Noodles
80
Steamed rice
50
Aji tamago
50
Chasyu slices
160
Add on gyoza
125

Beverages

Iced green tea
80
Cucumber lemonade
90
Peach lemon iced tea
90
Strawberry lychee
135
Sodas 330ml
75
Bottled water
50
Lemon dou
155
San mig light/pilsen
75
Asahi super dry
170

Dessert

Coffee jelly
180
Vanilla ice cream
60
Molten choco lava cake
280
About Hanamaruken Ramen
Hanamaruken Ramen first started in 1982, the founder of this establishment is non-other than Takaku Arakawa who is also the owner of a pork company in Japan. Hanamaruken Ramen stands for a purpose and that's to showcase the meat products of the owner of another business and also to share the newfound ramen recipes that he wanted to share with his customers. Over the years Hanamaruken then became a favorite spot among ramen lovers because of the quality pork that they use and the way they cook their ramen. Hanamaruken Ramen opened its first branch in our country (Philippines) in 2013 month in November.
The Philippines branch has a zen style interiors unlike the branches in Osaka, this gives off calming atmosphere among the customers and has a bit of shogun era trace that you can find in some of the images. The floral details inside of the restaurant are inspired by the establishment name Hanamaruken, hana for flower, maru as in round, and ken for a house. The authentic Japanese experience that you can find in Hanamaruken is one of the reasons why this restaurant is loved by its customers, 
Hanamaruken Ramen Menu Best Seller
Here are some of Hanamaruken Ramen's best-selling items that anyone should try, these items are really delicious and already quite popular among their customers.
Signature Happiness Ramen – This ramen is topped with pork rib that is cooked for hours actually almost a day and is really soft making the cartilage of the rib easily cut without exerting too much effort. The signature happiness ramen is actually a lover's ramen because of the inscription and aside from it, the taste is so delicious that's why I am not surprised that their signature happiness ramen is one of the most popular items on their menu.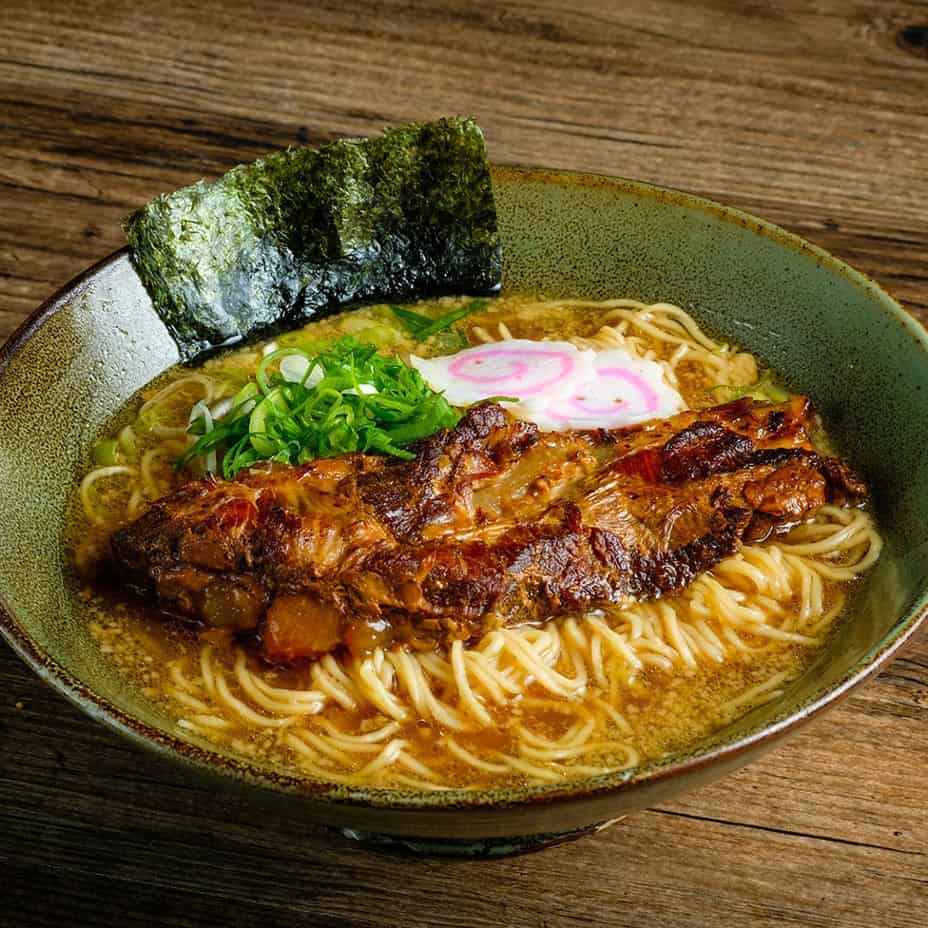 Happiness Rice Bowl – This Hanamaruken Ramen menu is just like the signature happiness ramen but it is on a rice bowl, this dish is topped with soft-boned pork rib that they cooked for hours and hours to achieve the tenderness that passed their standard, their Happiness rice bowl is one of their most delicious non-ramen meals and also already quite popular among Filipino customers because we all know that Filipinos loves their rice and this dish has rice so yeah it became an instant favorite.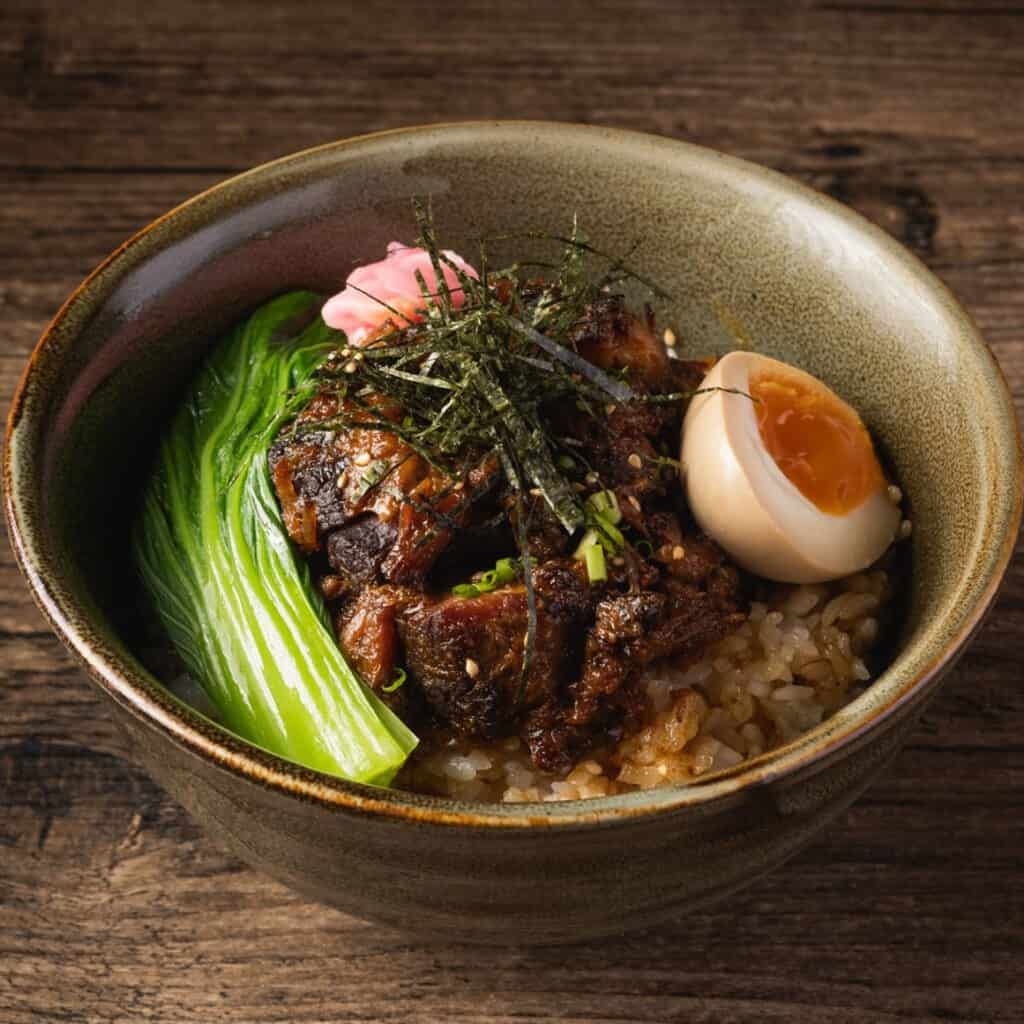 Salary Man Ramen – This ramen is made for the working class in Japan. this ramen is a perfect treat for young professionals whose already drained by working hard and just really want to relax and enjoy a good meal. This ramen is topped with sliced pork shoulder that is also tender and good that has no fat which gives the ramen a meatier flavor. When it comes to the taste it is really delicious.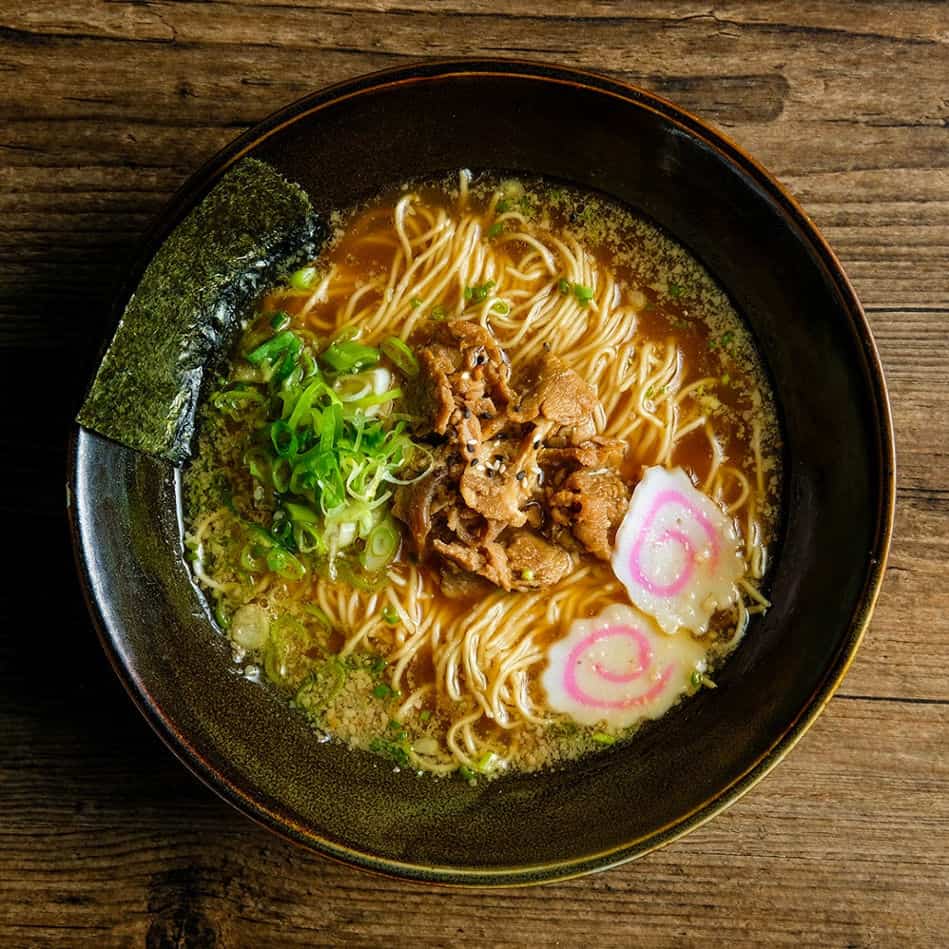 Drunk Man Rice Bowl – Another non-Ramen dish that has become a favorite among diners especially when the weather is a little cold. This rice bowl is also perfect for diners with hangovers, for sure the steaming white rice that is topped with braised pork cooked shoyu type with eggs and chili will surely awaken the senses of anyone drunk or sober. This loaded bowl of goodness is also a favorite in our country because of our love for rice.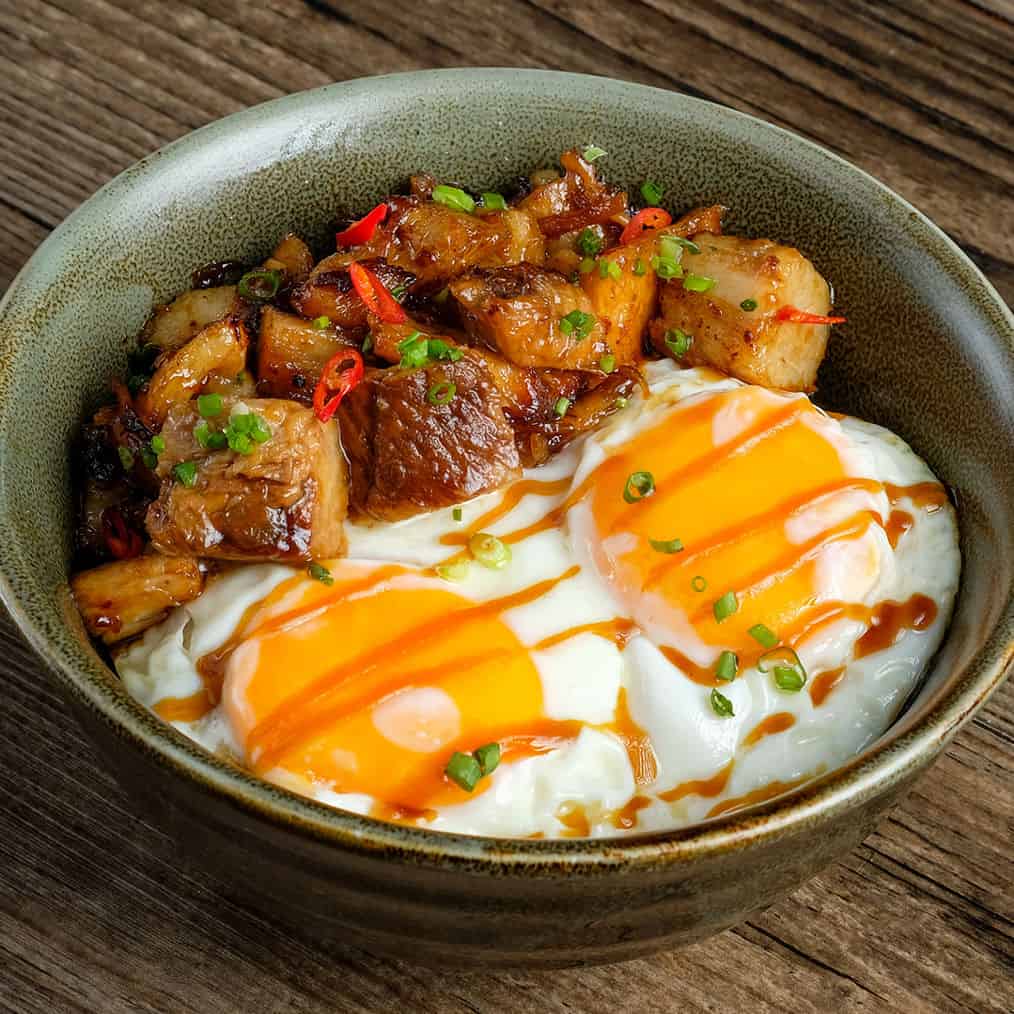 Ramen
Ramen is the specialty of Hanamaruken and since this is their signature menu, they carefully prepare the ingredients that they use in their ramen. They also made their broth perfect by boiling it for hours almost a day to make the broth flavorful and the meat tender. Every ramen that this restaurant serves is a masterpiece. They have 12 ramen flavors to choose from; they have tonkatsu ramen, black garlic ramen, happiness ramen, spare rib ramen, pot belly ramen, tan tan mien, spicy tobanjan ramen, salaryman ramen, chasyu ramen, junior chasyu ramen, arakawa abura soba, and lastly their clam ramen.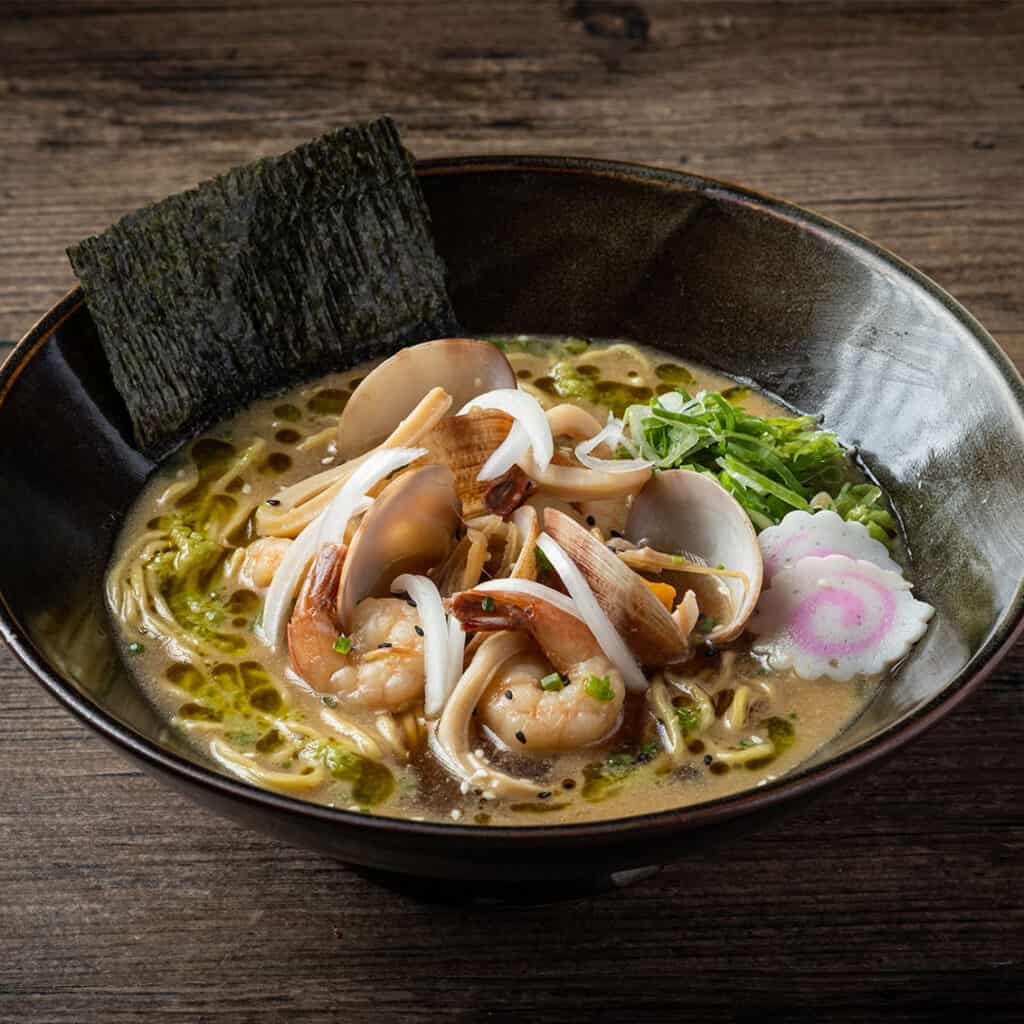 Rice Bowl
The Hanamaruken Ramen menu boasts an array of delicious rice bowls, each carefully crafted to satisfy their customers. With 9 different types of rice bowls to choose from, there's a dish to suit every craving and preference. Each rice bowl consists of steaming white rice, delicately topped with a unique selection of toppings and eggs.
Among the most popular rice bowls is the Happiness bowl, which has won over many diners with its delectable combination of flavors. Another crowd favorite is the Drunk Man bowl, which has also gained a reputation for being a top choice among customers – including myself, as it is my personal favorite.
In addition to these fan favorites, Hanamaruken also offers a variety of other mouthwatering rice bowls, including the Pot Belly bowl, Gyoza bowl, Tempura Tendon bowl, Chicken Kara-age bowl, Teriyaki Beef Tapa bowl, Bangus Unagi bowl, Sisig Chasyu bowl. Each of these dishes is expertly prepared using only the freshest ingredients, ensuring that every bite is bursting with flavor.
So why not try out the diverse selection of rice bowls available at Hanamaruken Ramen today? With so many tantalizing options to choose from, you're sure to find your new go-to dish in no time.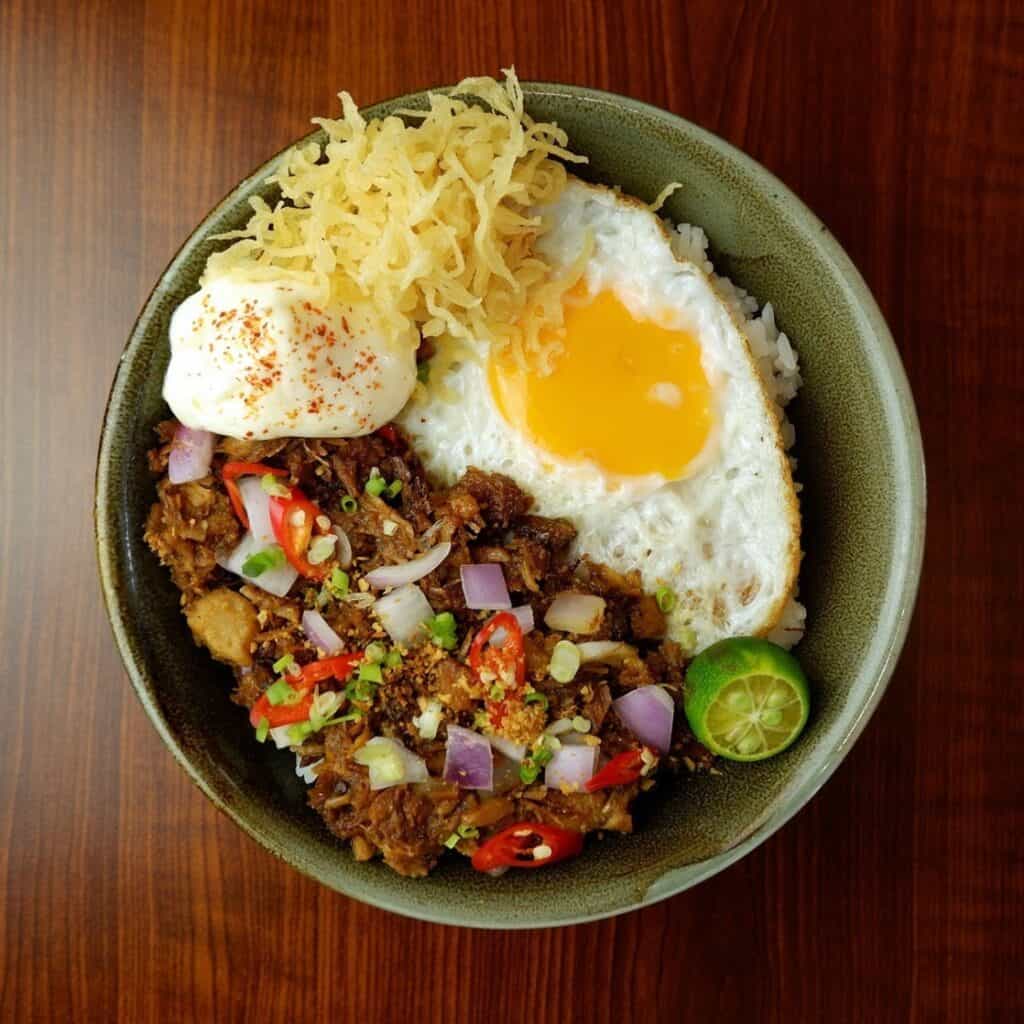 Sushi
Hanamaruken Ramen serves 4 kinds of a sushi menu. Those are Salmon belly aburi sushi made from the torched belly of salmon, kani, maki, cucumber, some cream cheese, and mayonnaise. Spicy tuna mentaiko aburi sushi, this one is made with marinated spicy tuna, cucumber, tuna flakes, and spices that made this delicious. Next, is their Kakuni aburi sushi which is made from torched spare ribs of pork, pickled Japanese radish, mayo, and tendon sauce. Last but not least is their California aburi, made with California maki, ripe mango, cucumber, mayo, and other ingredients then garnished with spring onions and tempura flakes. 
Hanamaruken Ramen Menu Delivery
Ordering online is made easier simply by going to this link or you can check this one instead for long-distance delivery, aside from those you can also use other third-party services that are available and present in your area for much more convenient transactions and online ordering experience.
Social Media Pages
Craving for some Japanese dishes? Look no further than Hanamaruken Ramen! By following them on social media, you'll gain exclusive access to the latest news and promotions, as well as mouth-watering photos and videos of their dishes. Join their community of foodies and be the first to know about upcoming events, limited-time offers, and new menu items. Don't miss out on the chance to indulge in the best food around – start following Hanamaruken Ramen on social media today!
Facebook: https://www.facebook.com/hanamarukenph
Instagram: https://www.instagram.com/hanamaruken_ph/
Twitter: https://twitter.com/hanamaruken_ph
Youtube: https://www.youtube.com/@hanamarukenramenphilippine3462
Conclusion
The best ramen restaurant that I tried so far, I am not being biased but yes their food items are really good and flavorful. Hanamaruken ramen menu has a lot of great flavors of ramen and also those non-ramen items are quite good as well. I can't tell that this ramen shop is affordable but the price is worth it plus the serving size is huge to be fair, the people that are working in this establishment know the word respect, they are very accommodating and approachable. I like the design of their restaurant as well it's something with a class. All of their food items are good quality and carefully prepared, I highly recommend this ramen restaurant for foodies and ramen lovers like me, great restaurant!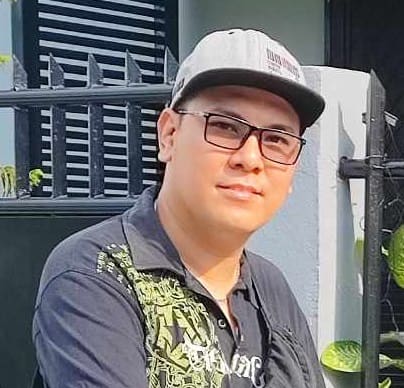 Hi! I'm Nivek Strife, the person who made MenuPH. I'm the one who added most of the popular menus you see on this website, and I really hope you enjoy them! Feel free to check them all out.
Growing up, I was surrounded by lots of tasty foods, like the classic Adobo and the sweet Leche Flan. That love for the many flavors of the Philippines is what got me excited about adding to MenuPH. When I learned how to make websites, I saw the need for a place to show off all the amazing Filipino dishes, and that's how MenuPH started.
MenuPH isn't just a website; it's like a fun journey into food. I've teamed up with famous chefs and found great places all over the Philippines to bring you a bunch of menus that show off the best of Filipino cuisine. Whether you're into the usual dishes or new twists, MenuPH is here to guide you through the rich world of Filipino flavors.
With MenuPH, my aim is to help local businesses, talk about good food choices, and make a group of friends who love food. No matter if you like fancy restaurants or street food, MenuPH has something for you. Come join me on this food adventure as we find great places, taste real flavors, and enjoy the unique food traditions that make the Philippines awesome.