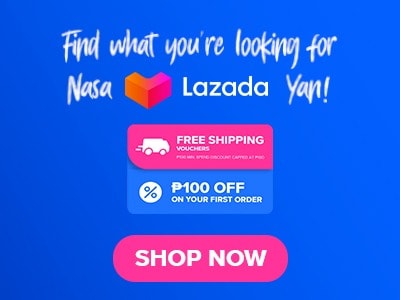 The Yayoi menu was first used to establish diplomatic relations with major Western countries during rough times. However, at the present, the dishes that they serve are meant to introduce Japanese cuisine to the entire world. Yayoi serves a variety of Japanese dishes, from appetizers to desserts. The best part of their entire menu is that the items on it are not only meant for rich people. Each meal is quite reasonably priced, so the typical person can experience Yayoi's dishes without having to stretch their budget. Needless to say, every dish that is part of Yayoi's menu is very affordable, generously portioned, and most of all, delicious!
Below, you'll find the updated list of Yayoi menu prices.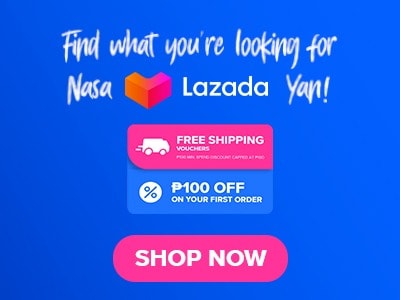 Menu Items
Price (PHP)

Starters

Ontama Salad
290
Kani Salad
290
Ebi Tempura
325
Gyoza
220
Agedashi Tofu
150
Asari Sakamushi
250
Edamame
Tamago Yaki
Natto

Signature Rolls

Salmon Aburi
395
Spicy Salmon
350
Salmon roll
395
Eby Fry roll
295
Salmon temari Sushi
295
Spicy Kani roll
250
Yakiniku roll
295

Jyu

Wafu chicken katsu
295
Wafu katsu
295
Katsu toji
295
Gyu
325
Sukiyaki
325
Teriyaki Salmon
495
Yakisoba
225
Asari Miso Shiru
150
Sukiyaki
495
Omusoba
250

Noodles

Tonkotsu Shoyu ramen
395
Tantamen
495
Niku Udon
350
Cury Beef Udon
395
Ebi tempura Udon
395
Oyaku
295
Crispy chicken
295
Chicken Katsu toji
295

Ala Carte

Karaage
295
Mix Tempura
325
Mix Toji
375
Tori Mix Toji
375
Nasu Miso
250
Spicy Chicken Namban
295
Chicken Namban
295
Shoga Yaki
295
Niku Yasai
295
Chicken Miso Katsu
295
Miso Katsu
295
Tonakatsu
295
Teriyaki chicken
295
Shoga Yaki
395
Niku Yasai
395
Katsu Toji
395
Miso Katsu
395
Katsu Cury
395
Beef Kamameshi
395
Chicken Kamameshi
395
Salmon Kamameshi
550
Saba Shioyaki
475
Teriyaki Salmon
595
Shima Hokke Shioyaki
595
chicken Katsu Teishoku
350
chicken Miso Katsu
395
Chicken Katsu Toji
395

Apptizers

Mix Tempura
395
Ebi Tempura
425
Mix toji
475
Karaage Teishoku
395
Teriyaki Chicken
395
Tori Mix Toji
475
Nasu Mis and Saba
525
Shouga Nabe
595
About Yayoi
The Yayoi Japanese restaurant was founded in 1886 in Kayabacho, Nihonbashi, Tokyo, by the great-grandfather of the current president, Tatsuo Shioi. The Japanese government attempted to implant western cuisine while gradually embracing their system, industries, and technologies. Yayoi was founded in an effort to engage in diplomatic conflict with Western superpowers on an equal footing. This is why some of the international cuisines were incorporated into some of the popular Japanese cuisines that, to this day, Yayoi uses.
Yayoi Menu Best Seller
The list of items below includes the most popular and most ordered dishes at Yayoi's restaurant.
Salmon Roll – Raw salmon, spicy sauce, sushi rice, and nori are all combined to make a spicy salmon roll. Other flavors may be added, and it may be rolled with seaweed on the outside or inside.
Yakiniku Roll – A meat roll that has spicy sauce, sushi rice, and nori. This is one, if not the most popular variety of Japanese rolls. It is also a very popular menu in Yayoi, and almost every guest that visits the place doesn't forget to order at least one Yakiniku roll.
Sukiyaki – The Nabemono method is what is used to cook and serve this Japanese dish. It is made up of beef that is boiled or slowly cooked at the table with vegetables and other components in a shallow iron pot with a soy sauce, sugar, and mirin mixture.
A la Carte
Enjoy single dishes that are separated from Yayoi's fixed combination of dishes at a very reasonable price.
Niku Yasai – It is a stir-fried Japanese dish that is mostly made up of vegetables. Yayoi has incorporated its own twist into this dish by adding meat to the carrots, cabbage, snow peas, and bean sprouts.
Tonkatsu – This Japanese dish's main component is a breaded, deep-fried pork cutlet. The recipe for this Yayoi menu includes coating pieces of pork with panko and deep-frying them in oil.
Teriyaki Chicken – This delicious and popular teriyaki chicken dish is simply cooked in a teriyaki sauce that comprises ordinary soy sauce, sugar, sake, and mirin. The sauce combines a salty umami flavor with the tangy taste of mirin to produce a unique flavor.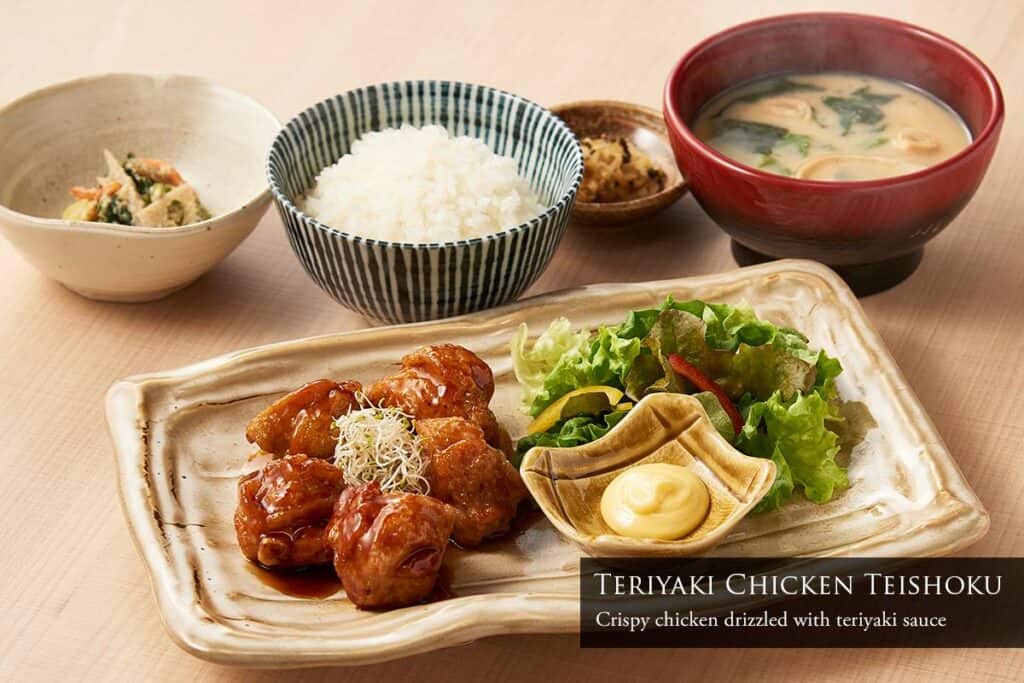 Starters
This menu is composed of small dishes that the diners can consume while waiting for their main course.
Ebi Tempura – Ebi tempura, or shrimp tempura, is a well known Japanase treat. It has tender shrimp that is coated in a delicate tempura batter and fried to a crispy, golden brown color.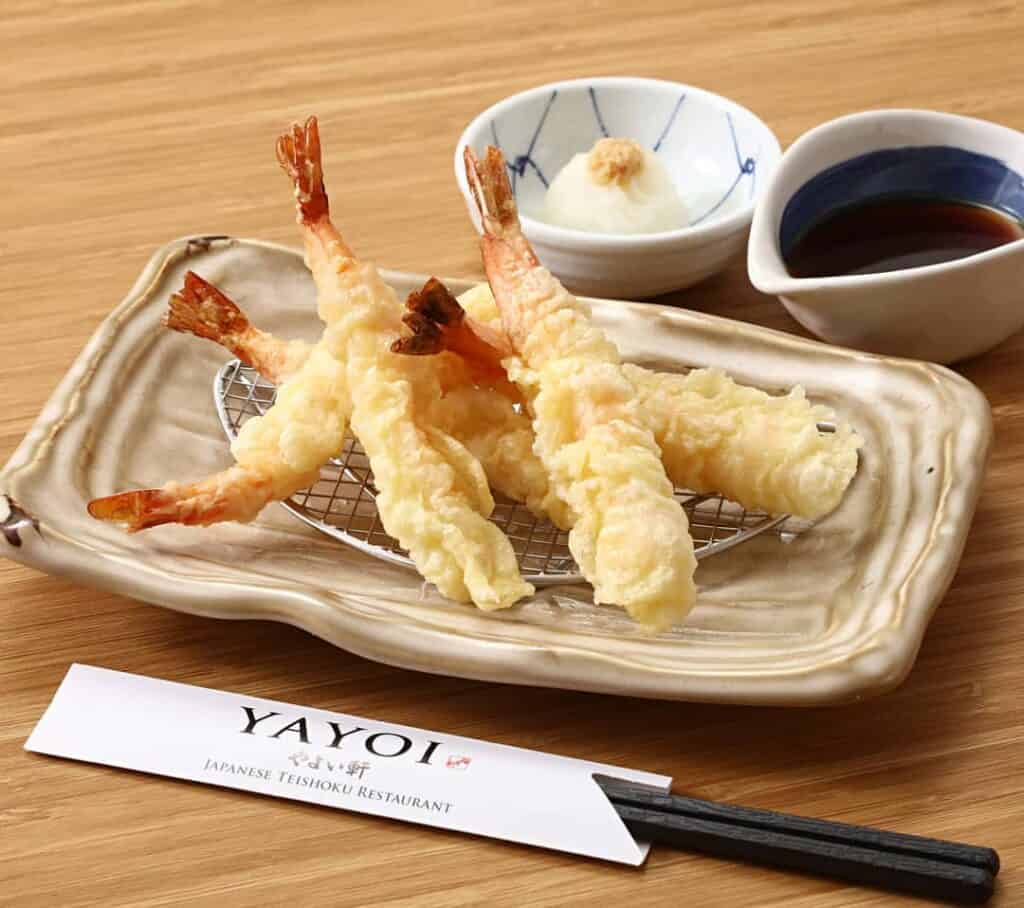 Gyoza – Although ground pork, chives, green onions, cabbage, ginger, garlic, soy sauce, and sesame oil make up the majority of ingredients in gyoza fillings, Yayoi added a slight twist to create a different variety of fillings for their gyoza.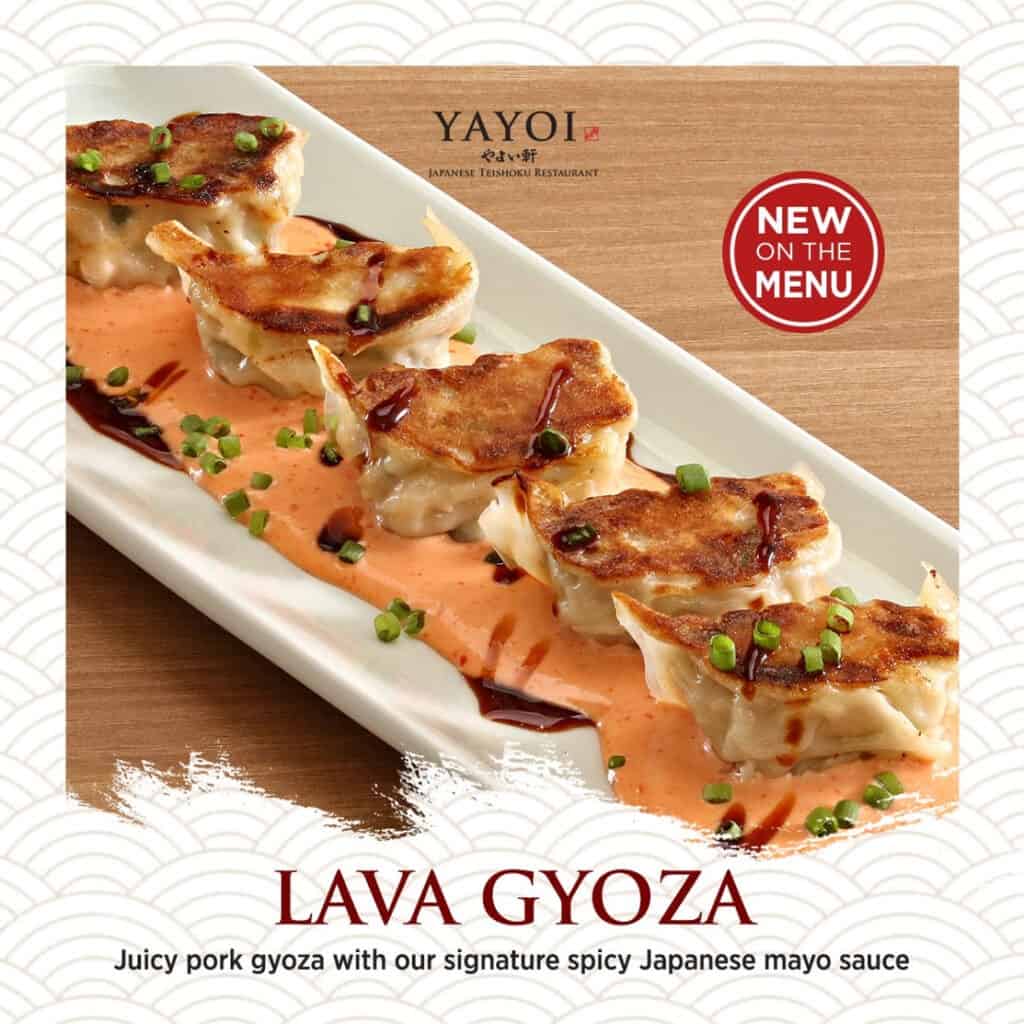 TamagoYaki – A Japanese omelette known as tamagoyaki is created by rolling together many layers of cooked, beaten eggs. It is often prepared on a rectangular omelette pan called Makiyakinabe or Tamagoyakiki.
Yayoi Signature Rolls Menu
Japanese rolls are not only famous in Japan, but this Japanese dish has already started to establish its popularity in other neighboring countries due to the influence of social media and the internet.
Yayoi's signature rolls use spicy crab or grilled chicken as its main ingredient and cucumber, asparagus, avocado, carrot, broccoli, and cream cheese with crunch, spicy mayo, teriyaki sauce, brown sauce, and chili sauce on top for additional ingredients.
Jyu
Composed of dishes that use sea eels as their main ingredient and are typically paired with rice and placed in a lacquer box. Unagi, a freshwater eel, Jyubako, and a lacquer box are combined to form Una-Jyu.
Yayoi has different varieties of Jyu dishes ranging from chicken, pork, and even salmon. The wide variety of dishes provides diners that come to Yayoi with multiple options to choose from to give them the best dining experience possible.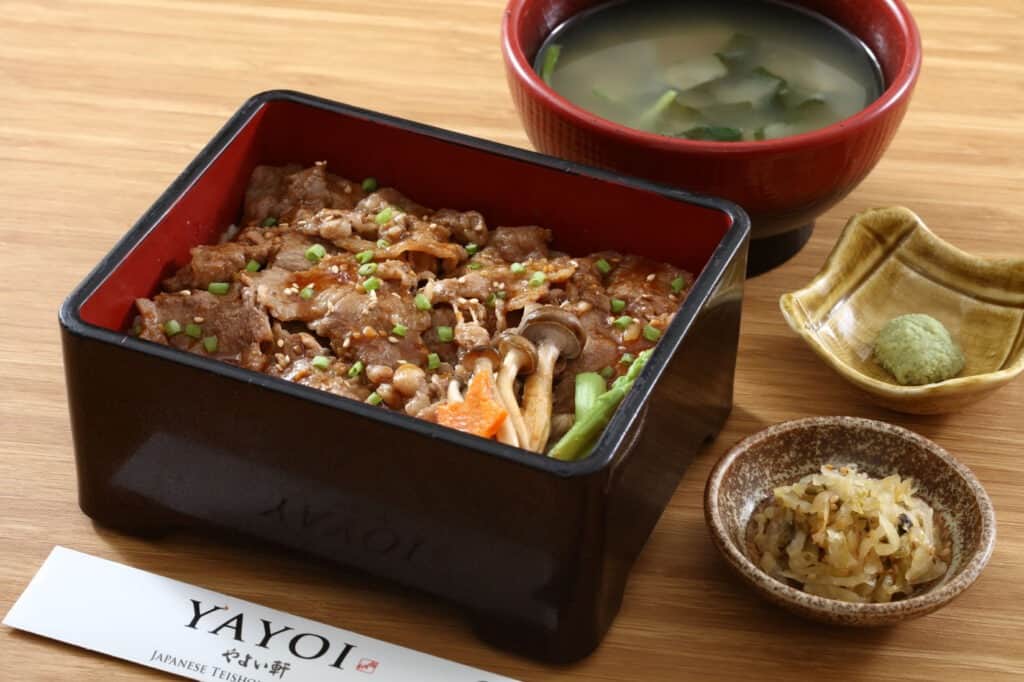 Noodles
This menu contains dishes that are made from unleavened dough that is either cut or stretched into long strings. These have also become one of the staple foods in the Philippines and have largely grown in popularity because they are filling and affordable at the same time.
Yayoi serves different varieties of noodles that are not only popular in Japan but also those types of noodles that have already established their popularity in the Philippines, like Tonkotsu, Niku Udon, Beef Udon, and many more.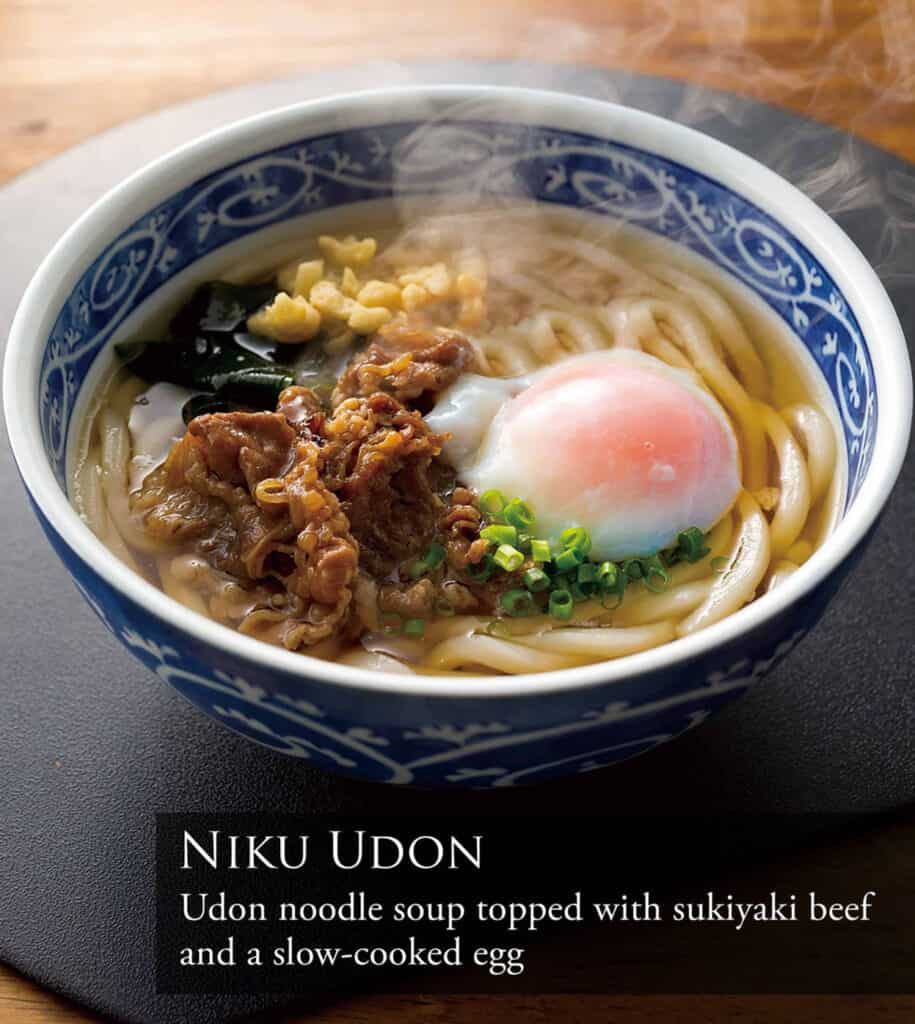 Yayoi Menu Delivery
Yayoi offers menu delivery for those customers who want to enjoy Yayoi's dishes without going out of their homes. There are different ways to order your favorite Japanese dishes without visiting one of their branches. Customers can download the GrabFood or FoodPanda applications on their mobile devices and search for Yayoi's online store to browse their menu deliveries. Another way is to directly visit their website and order from there. The link is provided below; simply click the link provided to be redirected.
Website: https://order.yayoi.com.ph/
Yayoi Social Media Pages
To get a better understanding of Yayoi's menu offerings, promotional deals, and delivery services, you can simply contact them through their active social media pages. They regularly update their pages and are always available to respond to any queries you may have. The links to their social media pages are provided below, which you can use to gather more information and connect with them. Feel free to reach out and explore all that Yayoi has to offer!
Facebook: https://www.facebook.com/yayoiphilippines/
Instagram: https://www.instagram.com/yayoiph/
Conclusion
Every dish that is part of the Yayoi menu is worth the money that you spend. Each serving is generously portioned, and tasty, and you can tell that the ingredients used are all fresh! Aside from the food, the serving time is really quick, and the staff is friendly and very accommodating. The restaurant's interior is very soothing and makes you really comfortable. From the time you order until you pay the bill, everything is a smooth process. You will always have a nice and comfortable dining experience at Yayoi, which is something that they take the most pride in.