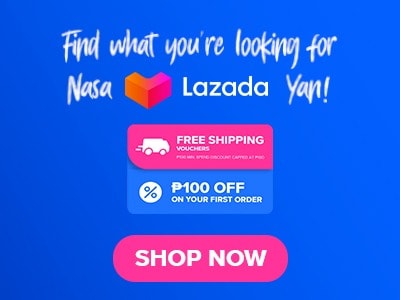 Love pizza? Are you looking for the best pizza or pasta that you can find in the market? No worries I found the best restaurant for you. Check out Amare La Cucina menu as they serve different kinds of Italian foods that you'll surely love. Not a fan of pizza? It is fine they also have different kinds of pasta, salad, chicken, and other food items that you will for sure enjoy. This restaurant is one of the best that will catch your cravings if you love those items that I mentioned above. Already interested? Then please give me some time to read my article, let's get to know them more let's see the food items that they serve, their prices, and many more. Let's see if after this article you'll consider trying their restaurant, believe me, the foods are awesome. So much for a too-long introduction, let's not delay things and start now.
Menu Items
Price (PHP)

Antipasti

Beef carpiaccio
295
Meatballs a.k.a polpetta
250
Mozzarella sticks
250
Truffle fries
200
Mozzarella dip
290
Raclette dip
350
Wood fried sausage
220

Salads

Insalata verde
260
Insalata de pollo
320
Insalata di gamberoni
350
Marianne's special
355

Entrees

Chicken wings
410
Wood fired ribs
445
Chicken skewers
380
Wood fired ribs w/orzo
365
Chicken skewers w/orzo
335

Wood fired brick oven pasta

Meaty 3 cheese pasta
520
Ultimate cheesy pasta
585

Pasta

Orzo
250
Aglio de olio
225
Pesto alla genovese
295
Gorgonzola pasta
435
Ala carbonara
350
Truffle pasta
390
Ala sardines
310
Ala gamberi
395
Frutti di mare
425
Al arrabiata
350
Ragu bolognese
370
Wagyu pasta
435

Pizze

Al frutti di mare
450
Pizza con prosiciutto
420
Ragu bolognese
350
Sausage pepperoni mushroom
390
Pinoy boy
420
Wagyu pizza overload
540
Goat cheese pizza
605
Foie grass
606
Pulled pork bbq pizza
440
Arabiatta pizza
360
Carbonara pizza
400

Must try

6 cheese pizza
770
Gorgonzola pizza
815
Truffle pizza
700
Superoni
595

Dessert pizza

Nuttela pizza
280
Roasted mallow speculoos pizza
300

Beverages

Coke/royal/sprite
70
Sarsi
70
Coke zero/light
70

Iced tea

Regular iced tea 350ml
65
Regular iced tea 1L
155
Mint iced tea 350ml
70
Mint ice tea 1L
165
Bottled water
40
About Amare La Cucina
Build from a small space at the ancestral home of the founder Edmark Bustos with creativity, diligence and passion this Amare La Cucina was founded, born in Baguio City a city in the northern part of the country where its roots started. This restaurant has grown and become a favorite destination for customers who looking for an authentic brick oven pizza Neopolitan style. Edmark the Found gathers inspiration from his fellow restauranteur to create hand stretch and different flavor doughs that they serve on the market these days.
After training, planning, and formulating the best pizza the first full-scale restaurant was opened in a Hotel in Baguio by the year 2014 and up until now, they can still draw customers both locals and tourists to their restaurant. Amare La Cucina means to love the kitchen in the Italian language though it's an abbreviation of the founder's name combined with his siblings. Their first branch outside Baguio City was in Pasig city which was built by the year 2017. Until now they are continuing to operate and improve their items for their beloved customers and already have several branches nationwide mainly found in Luzon.
Amare La Cucina Menu Best Seller
Here are the list of their best-selling items that you should try and also the chef's recommendation. A safe choice that you'll surely hesitate to order since you're already sure that it is good.
Tre Formaggio – This pizza is made with blended plum tomatoes as a base and topped with four kinds of cheese which are cheddar, mozzarella, Reggiano, and Parmigiano with some special herbs and finished with extra virgin olive oil. Highly recommend it to our cheese lovers folks and when it comes to taste it is amazing. The serving size for this is 13" which is fairly large enough for sharing with 2-3 persons. You may also request them to add some extras like bacon, basil, black olives, and many more.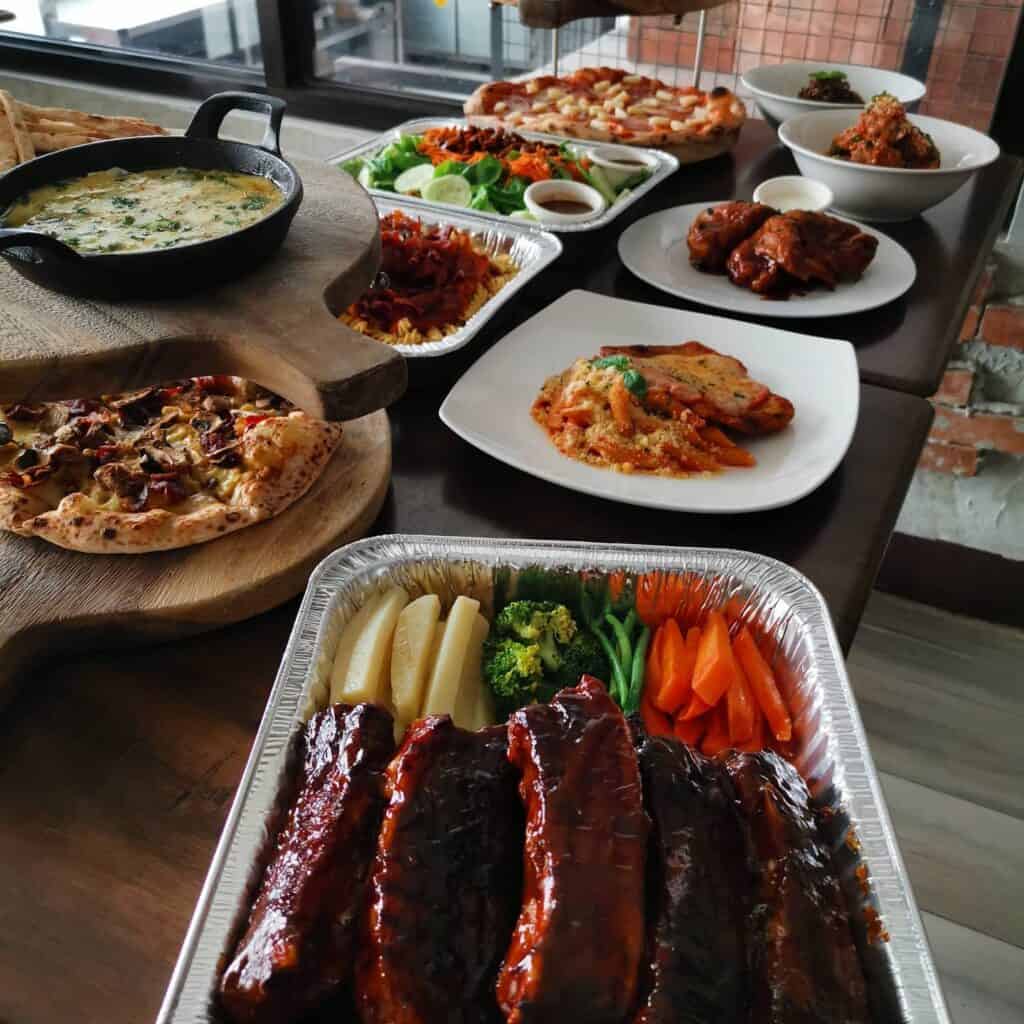 Wood Fried Ribs – This food item is cooked in a brick oven, made with pork ribs seasoned generously, and served with some vegetables and their house garlic yogurt sauce. Cooked in perfection to achieve very tender and juicy meat. I love this partnered with their salad Marianne's special. One I can highly recommend and also my personal favorite among all the items on their menu.
Frutti di Mare – A pasta fish for seafood lovers is frutti di mare. Made with mixed seafood like shrimp and squid with tomato sauce spicy olive oil and a bit of white wine. A healthier choice if you're looking for a lighter pasta dish. A single serving can be shared by 2 persons already and can also request extras and add-ons.
Ultimate Cheesy Pasta – This pasta dish is made with a classic carbonara sauce as a base and then mixed with 6 kinds of cheese like gorgonzola, Parmigiano, goat cheese, raclette, cheddar, and mozzarella. A pasta dish that is suitable for customers who love cheese then baked with parsley and also garnished with parsley. Also great for sharing as this is good for 2-3 customers already and can also add extras and add-ons.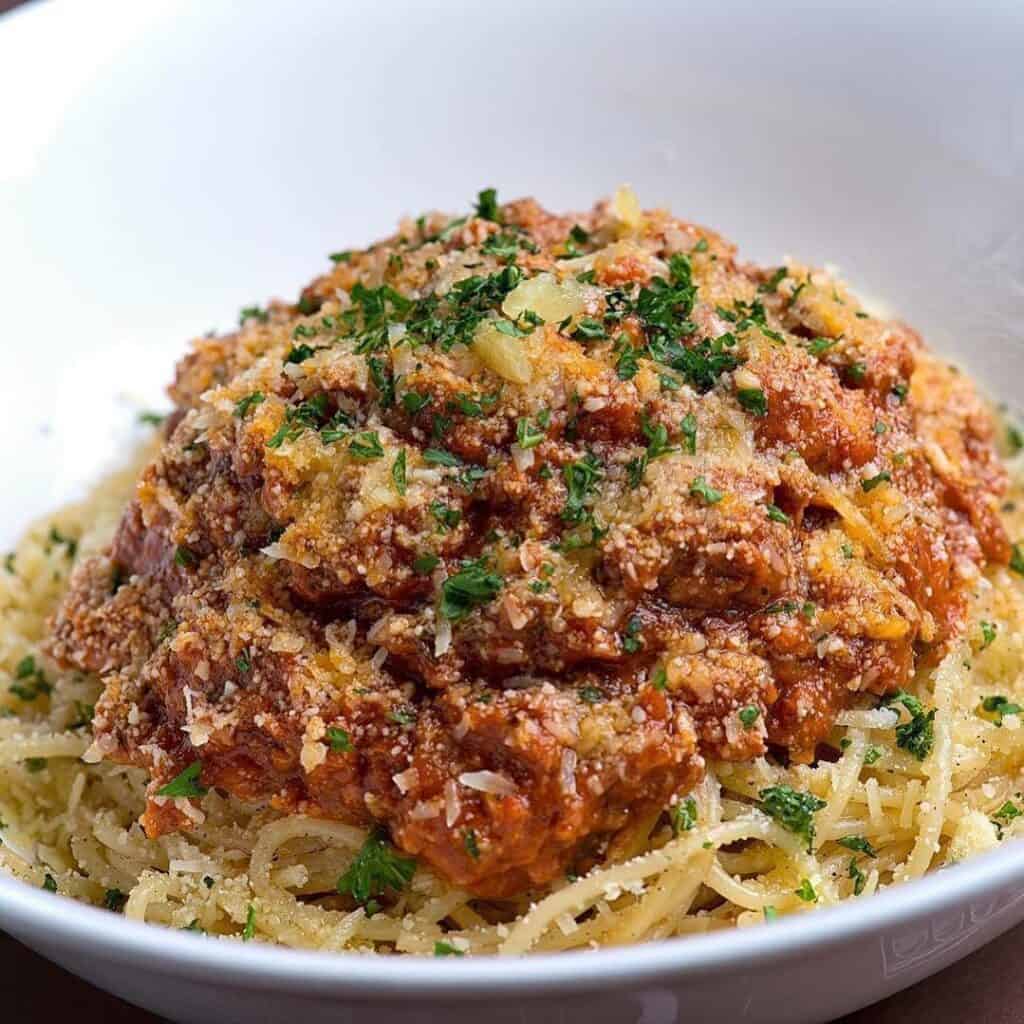 Ragu Bolognese – A pasta dish that will surely capture your tastebuds. Made with ground beef that is slow-cooked until tender, some Italian sausages, bacon, and pork, and finally topped with extra virgin olive oil, cheese, and parsley. What I like the most about this pasta dish is all of the ingredients are not overpowering each other so you will surely taste the meat and the strong taste of Italian sausage. Also good for sharing for 1-2 persons and can also ask for add-ons and extras.
Marianne's Special – This delicious vegetable salad has arugula leaves, sun-dried tomatoes and sweet walnuts then tossed into a special dressing. This healthy salad is very light and fresh. I highly recommend you guys try this with their wood-fried ribs. That combination is awesome.
Amare La Cucina Pizza Menu
Amare La Cucina offers different varieties of pizza but the way they cook their pizza is the reason why their pizza is extra special. Cooked in a brick oven means cooking the old-fashioned way. You can also request extras if you want your pizza to be loaded.
Pasta Menu
Most Amare La Cucina pasta dishes are Italian styled they use fresh ingredients with carefully created sauce which makes their pasta so delicious it'll be your new favorite once you tasted it. Most of their pasta dishes are served in big portions so it's great for sharing.
Amare La Cucina Menu Delivery
If ever you're craving Amare La Cucina food items all you have to do is call their branches that offer delivery. Here is the list of their numbers.
Metro Manila: 0956-633-2771
Baguio: 0916-332-1522
La Union: 0917-721-2684
Naic, Cavite: 0977-390-2455
Or you can place your order thru third-party delivery services like Food panda and Grab Foods.
Talk to Amare La Cucina Philippines Staff
If you need to tell the Amare La Cucina staff about your concerns, or suggestions, you can reach them on their social media pages. Otherwise, you can also send them a message using the same phone number that was discussed during the menu delivery. To find their social media pages, simply refer to the links below:
Facebook: https://facebook.com/amarelacucina1/
Instagram: https://www.instagram.com/amarelacucinapizzaph/
Conclusion
The price is reasonable for the pasta and pizza, it's amazing that their pizza is made from scratch and cooked in a brick oven which made the pizza more delicious. The portions of their serving are good for sharing so I highly recommend them for family or barkada eat-outs. The crews are nice as well, we just have to wait for a couple of minutes to get our order but that's understandable. A great place with a cozy ambiance and customer friendly restaurant. A casual dining type of restaurant where you can enjoy amazing food for a very reasonable price.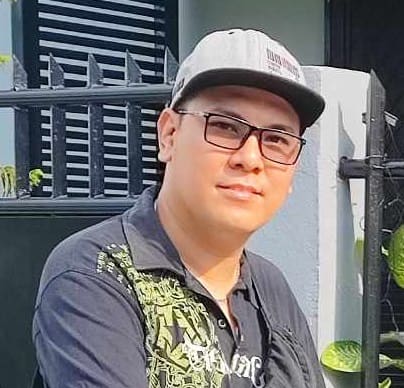 Hi! I'm Nivek Strife, the person who made MenuPH. I'm the one who added most of the popular menus you see on this website, and I really hope you enjoy them! Feel free to check them all out.
Growing up, I was surrounded by lots of tasty foods, like the classic Adobo and the sweet Leche Flan. That love for the many flavors of the Philippines is what got me excited about adding to MenuPH. When I learned how to make websites, I saw the need for a place to show off all the amazing Filipino dishes, and that's how MenuPH started.
MenuPH isn't just a website; it's like a fun journey into food. I've teamed up with famous chefs and found great places all over the Philippines to bring you a bunch of menus that show off the best of Filipino cuisine. Whether you're into the usual dishes or new twists, MenuPH is here to guide you through the rich world of Filipino flavors.
With MenuPH, my aim is to help local businesses, talk about good food choices, and make a group of friends who love food. No matter if you like fancy restaurants or street food, MenuPH has something for you. Come join me on this food adventure as we find great places, taste real flavors, and enjoy the unique food traditions that make the Philippines awesome.