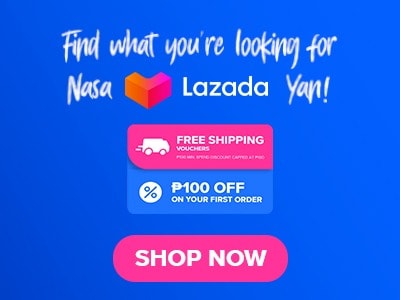 Luxurious dining and premium quality food? Sala Bistro is all about that. It offers an exquisite collection of meals with the finest texture and premium quality ingredients. This restaurant can really compete with all of the available fine dining restaurants in the Metro which is why I cannot wait to tell you more about them, so here is their menu collection for you to check out.
Below, you'll find the updated list of Sala Bistro menu prices.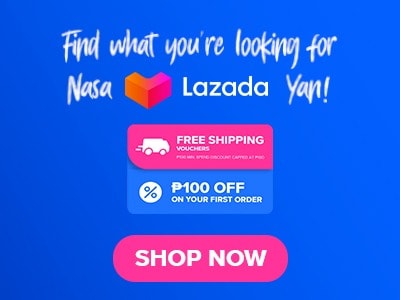 Menu Items
Price (PHP)

Salads, Soups and Starters

Tomato, Basil and Bread Soup
340
Red Lentil and Bacon Soup
340
Tiger Prawn Bisque
380
Grilled Squid, Chorizo, Roast Tomato and White Bean Salad
480
Prawn Cocktail
590
Seared Scallops, Cauliflower Puree, Caper and Mustard Vinaigrette
880
Lamb Koftas, Tahini Yogurt Sauce and Fattoush Salad
520
Romaine, Parmesan and Bacon Salad
420
Nicoise Salad
480
Pear, Rocket Blue Cheese and Walnut Salad
460
Grilled Octopus and Potato Salad, Labneh, Green Chili and Olive Dressing
740
Burrata, Roasted Tomatoes, Rocket, and Basil Pesto
690
Beef Carpaccio, Rocket, Parmesan, Lemon and White Truffle Oil
480
Garlicky Portabella Mushrooms and Goats Cheese on Toast
580

Small Bites

Homemade Crisps with Basil Mayo
120
Marinated Olives, Roast Nuts and Parmesan
420
Artichoke, Spinach and Three Cheese Dip
380
Thin Crust Pizzas
380

Plates to Share

The Bistro Meze
1,080
Antipasti
1,380

Light Meals and Pasta

Croque-Madame with French Fries
550
Steak Tartare with French Fries
840
Quiche of the Day with a Green Salad
560
Today's Sandwich
440
Twice Baked Prawn and Dill Souffle
540
Spaghettini, Seafood, Tomatoes and Dill
650
Casarecce with Porcini, Guanciale and Truffle Cream
580
Gnocchi with Bacon, Leeks, Asparagus, Goats Cheese and Pangritata
540
Spaghetti and Meatballs
580
Tagliatelle with Tartufata BUtter, Rocket and Prosciutto
620
Penne, Italian Sausage, Tomatoes, Oregano and Chili
560

Mains

An Italian Seafood and Fish Stew
1,240
Crispy Skin Salmon Fillet
890
Fillet of Today's Fish cooked in Paper
820
Duck Leg Confit
890
Slow Roast Beef Brisket
890
Braised Lamb Shank
1,080
Chicken, Leek and Tarragon Pot Pie
740
Hachis Parmentier
820
Chicken Cordon Bleu
840
Fish and Chips
820

Grill

Australian Stockyard Angus Ribeye
810
Australian Mulwarra Tenderloin
850
SRF Black Wagyu Striploin
980
Grilled US Duroc Pork Chop
1,780
Grilled Lamb Rack
1,920
The Bistro Beef Burger
690

Sides

Rosemary Roast Baby Potatoes
180
Buttered Green Vegetables
180
Truffle Oil Mashed Potatoes
180
A Bowl of French Fries
180
Mixed Green Salad Small
160
Mixed Green Salad Regular
240

Vegetarian Menu - Soups, Salads & Starters

Tomato, Basil and Bread Soup
340
Pickled Beetroot and Goats Cheese Salad, Pomegranate and Orange Dressing
460
Pear, Rocket, Blue Cheese and Walnut Salad
450
Greek Salad
390
Burrata, Roasted Tomatoes, Rocket, and Basil Pesto
690
Garlicky Portobello Mushrooms and Goats Cheese on Toast
560
Mixed Green Salad Small
160
Mixed Green Salad Regular
240

Vegetarian Menu - Small Bites

Homemade Crisps with Basil Mayo
120
Marinated Olives, Roast Nuts and Parmesan
360
Artichoke, Spinach and Three Cheese Dip
340
Thin Crust Pizzas
380

Vegetarian Menu - Plates to Share

The Bistro Mezze
980

Vegetarian Menu - Light Meals and Pasta

Croque-Tomate with French Fries
520
Open Face Egg Mayonnaise Salad Sandwich on Sourdough with Potato Crisps
340
Gnocchi with Leeks, Asapragus, Goats Cheese and Pangritata
510
Casarecce with Porcini and Truffle Cream
520
Penne, Eggplant, Courgette, Tomatoes, Oregano and Chili
460
Tagliatelle with Tartufata Butter and Rocket
560
Lemon Saffron Chili Risotto with Parmesan and Rocket
520
Zucchini Cordon Bleu with Spinach, Fontina, and Porcini Risoni
560
The Bistro Portobello Burger with Gruyere, Onion Jam and Chips
640
Vegetable Fritto Misto with Garlic Aioli
390
About
Sala Bistro is a fine dining restaurant that offers a variety of exquisite collections of food that venture into a gastronomic experience. From their finest collection of Light meals and pasta, mains, grills, and sides up to their plates to share collections, there is so much to love in this restaurant that caters to all of your vibes and soothes in every mood you have.
Sala Bistro Menu Best Seller
Sala Bistro offers a variety of top-notch flavors and experiences with its Best-selling dishes that are curated with utmost discipline and passion.
SRF Black Wagyu Striploin – An outstanding beefy experience will meet you in every tender bite of this Wagyu Striploin. It has a rich flavor that is served with a variety of sides you can choose from.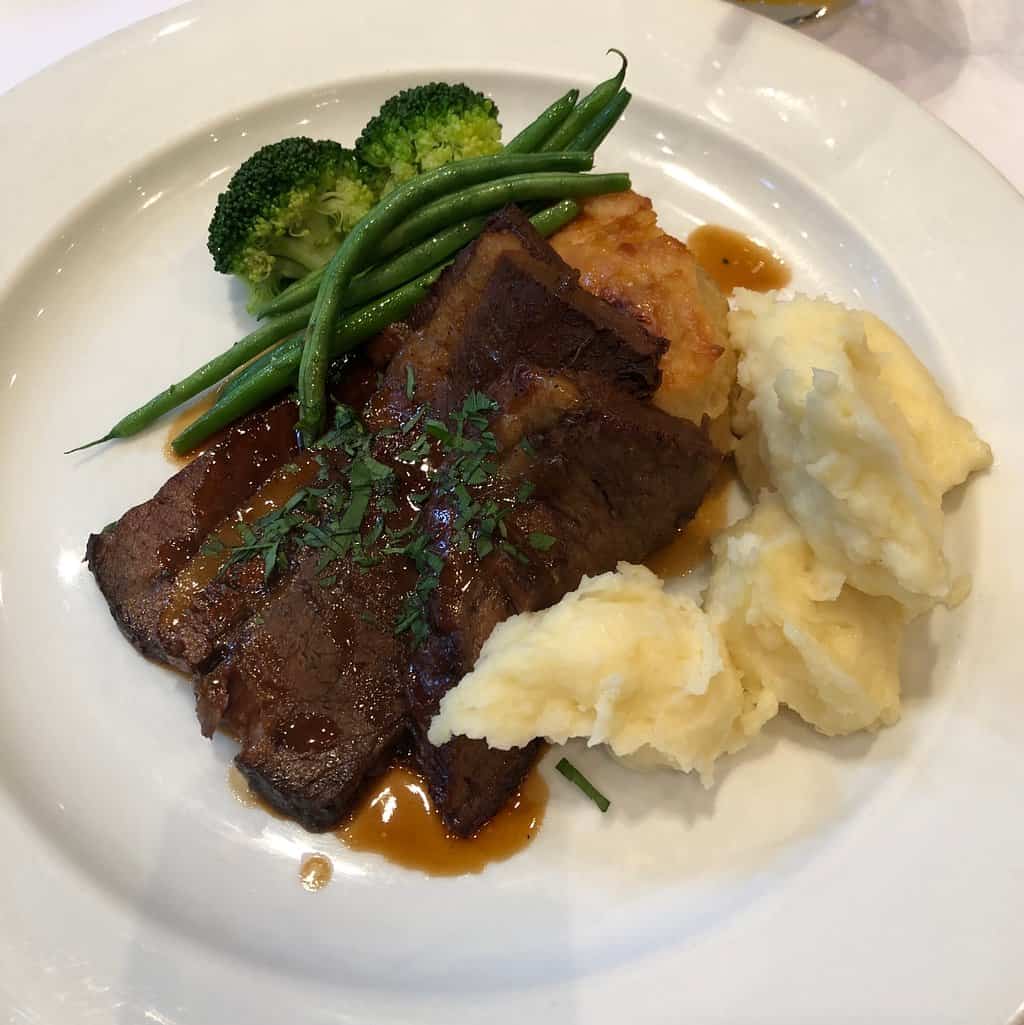 Chicken Cordon Bleu – This dish is guaranteed one of the best options you can have in their collection. It features ham, porcini risoni, fontina, and fresh spinach that adds depth to the dish.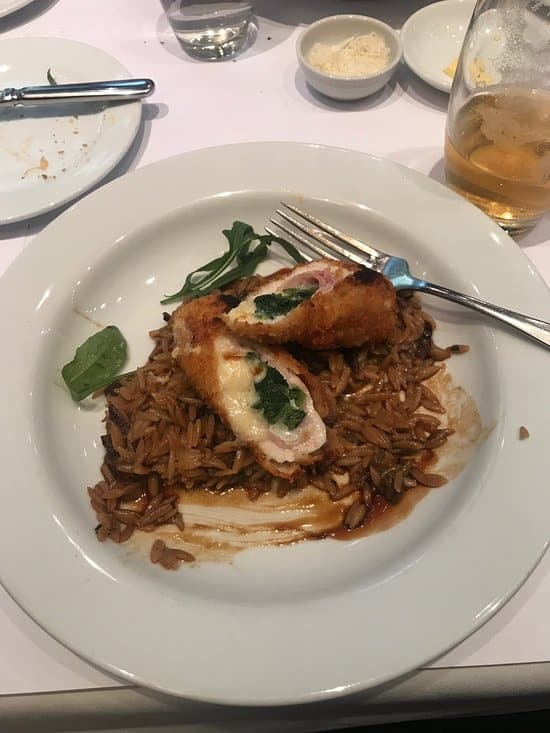 Australian Mulwarra Tenderloin – When it comes to tenderness, this Australian Mulwarra Tenderloin can definitely compete with all the options we have out there. This Sala Bistro menu is very rich in flavors for every bite and is also served with a variety of sides you can choose from.
The Bistro Beef Burger – A savorful and indulging experience is served with every bite of this burger. It features the juicy flavors of beef patty that is served with onion jam, gruyere, pickles, and chips.
Grilled US Duroc Pork Chop – This grilled pork chop exudes a different level of smoky aroma and flavor and is served with roast apples, Pommery mustard mash, and braised puy lentils.
Sala Bistro Menu – Salads, Soups, and Starters
Sala Bistro never misses serving this finest collection of salads, Soups, and other starters that provide a very enticing experience to your dining.
Greek Salad – Bold and vibrant colors are here to serve you the best of foreign spices. Perfect after a tasty meal or for people on a vegetarian diet.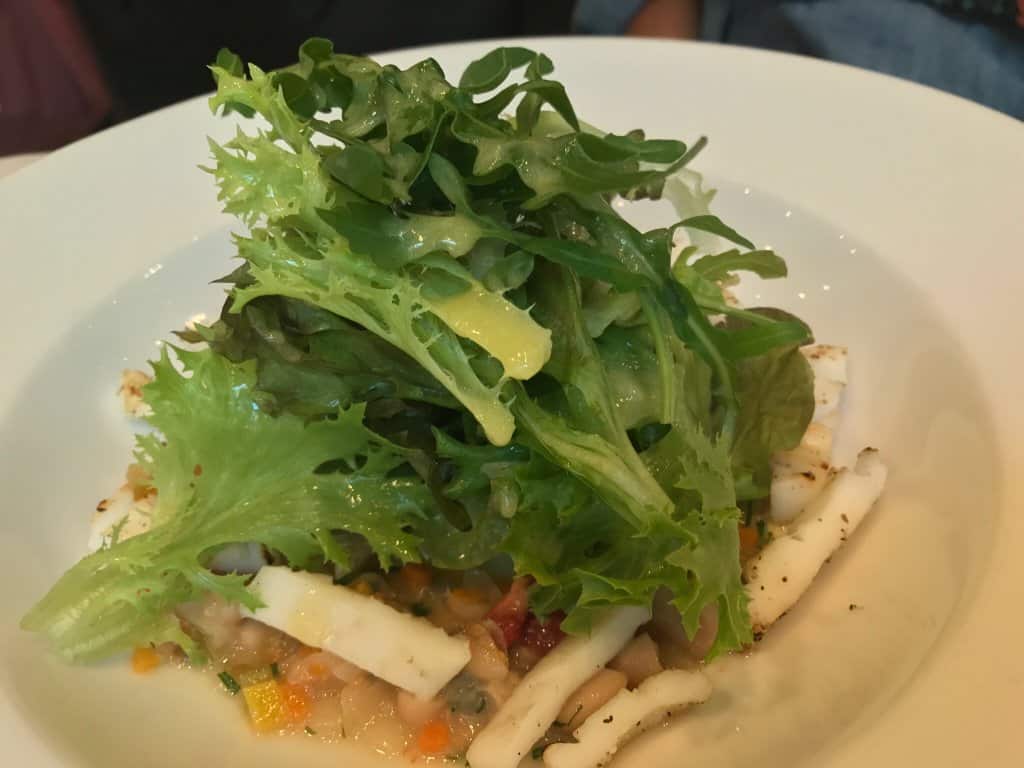 Beetroot, Goat Cheese, and Lentil Salad – This salad is one of the best salads they have that I highly recommend. It features a delicious goat cheese that adds character and fresh lentil salad that adds texture to the dish.
Mulwarra Beef Carpaccio – The truffle flavor of this starter is certainly to die for. It is served with Parmesan, Potato Crisps, Truffle Oil, and Confit Egg Yolk. The beefiness of this dish is something you will never forget easily so it won't surely be your last time trying it if you ever had a try of this beef carpaccio.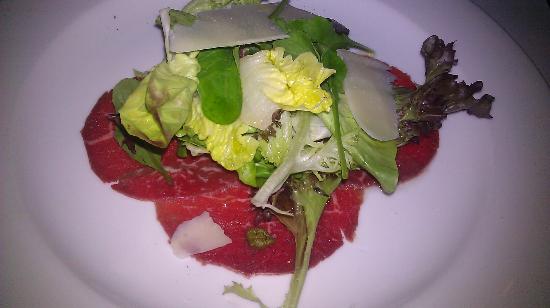 Grilled Octopus– This starter offers the finest seafood comfort with the smokey aroma of Grilled octopus served with Greek potato salad mint and labneh. A highly recommended starter that you need to try.
Main
Sala Bistro curated the finest collection of their Main dishes menu that offers you a variety of textures and depths that add to a whole new experience of dining.
Crispy Skin Salmon Fillet – This salmon offers you the delightful seafood goodness that bursts in the mouth flavors of experience it is with lemon saffron chili risotto and a great touch of sweet peperonata.
Italian Seafood and Fish Stew – Another seafood adventure with this Italian Seafood and Fish Stew. It features the goodness of Octopus, clams, scallops, squid, prawns, white fish, and sweet shrimp.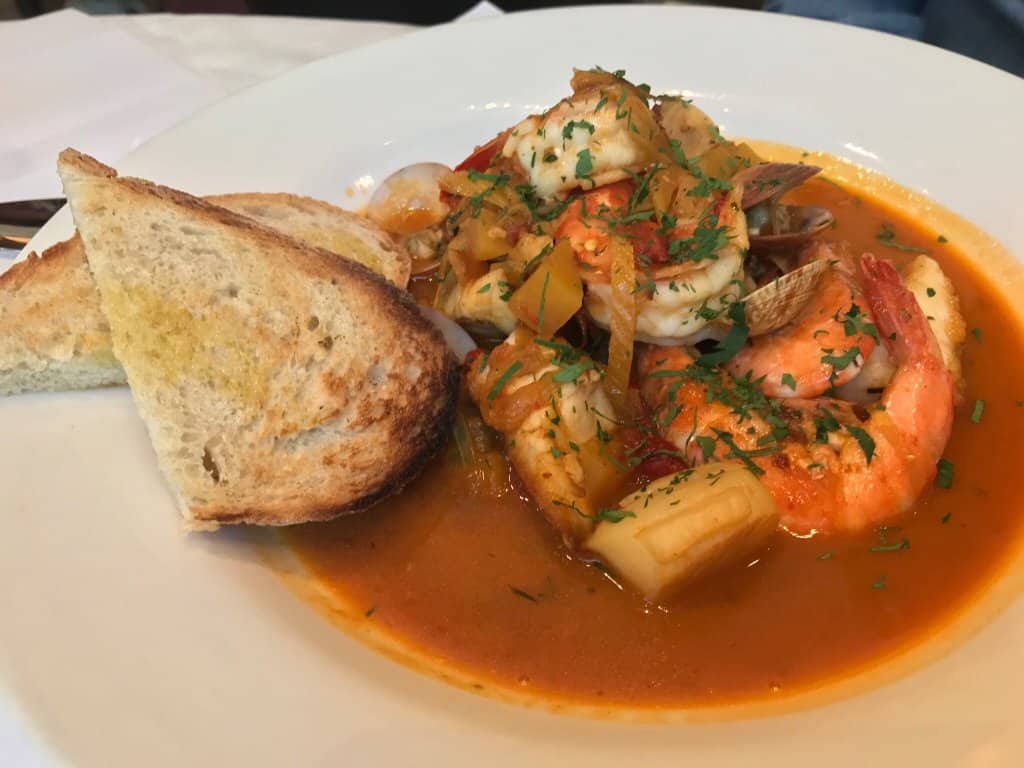 Duck Leg Confit – This savory dish is perfect for your flavorful cravings aside from its robust flavor, the sarladaise potatoes and fresh green salad elevate the dish to a whole new level.
Braised Lamb Shank – This dish offers you the finest sophistication of braised lamb that gives off a burst of flavors of meats served with a delicious parmesan mash and green beans.
Sala Bistro Menu Delivery
They only offer dine-in options and takeaways for their food, however, there are third-party delivery channels that are offering food delivery service from Sala Bistro you can search on the Internet.
Social Media Pages
They are still working to extend their popularity in the virtual world. You may visit their restaurant in Ayala Mall Greenbelt and may suggest encouraging them to be popular online.
Facebook: https://www.facebook.com/ilovegreenbelt
Frequently Asked Questions in Sala Bistro
What type of cuisine does Sala Bistro offer?
Sala Bistro offers a well-crafted collection that exudes sophistication in dining. They offer the finest collection of meals such as Grills and other Starters that are a must-try at the restaurant.
What is Sala Bistro known for?
Sala Bistro is known for its extensive menu featuring a variety of meals, including a Grill collection of wagyu and other exquisite dishes.
How can I book reservations at Sala Bistro?
It is indeed recommended that you book an appointment before your visit to Sala Bistro so you can experience ultimate hassle-free dining at the restaurant. For that, you can reach them via these numbers 77297500 or 09178217500.
Where is the nearest Sala Bistro in my area?
They have posted all of the branches they have nationwide on their official website. You can visit this link to redirect you to the list https://salabistro.com/brunch
What are their operating hours?
They are available for dine and also for takeaways from 11 AM to 10 PM every day.
Conclusion
In conclusion, Sala Bistro, renowned for its exceptional dining experience, stands as one of the finest restaurants we have ever reviewed. With a commitment to the highest levels of sophistication and luxury, Their menu promises to delight discerning diners. We invite you to explore the Sala Bistro menu on their website, where you'll discover special meals available on specific days of the week, enhancing your premium dining experience. The restaurant's opulent interior design creates a serene and refined atmosphere, ensuring that every meal at their table is a truly enjoyable experience.