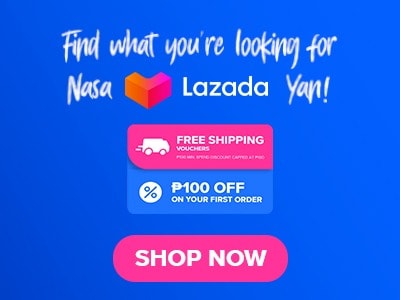 The Genki Sushi menu aims to be the first thing that people think about every time they crave Japanese dishes. In order to accomplish this, it is essential for them to keep things fresh and continue to evolve in order to keep their customers coming back. From the speed with which they serve meals, the flavor of their sushi, and the freshness of the ingredients that they use to their service and the ambiance of their place, they are dedicated to enhancing the quality of everything they do.
Below, you'll find the updated list of Genki Sushi menu prices.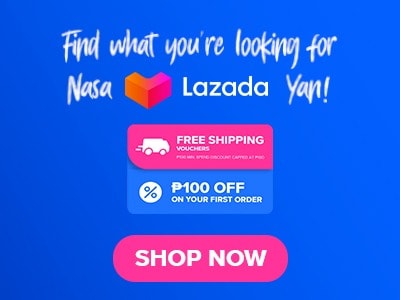 Menu Items
Price (PHP)

Nigiri

Hana Sushi
160
Norwegian Fresh Salmon Nigiri
90
Salmon Belly Nigiri
90
Yellow Tail Nigiri
150
Fresh Tuna Nigiri
120
Tuna Tataki Nigir
130
Chub Mackarel Nigiri
130
Spam Tamago Nigiri
120
Tofu Skin w Tuna Nigiri
100
Tempura Kani Nigiri
110
Shrimp Nigiri
110
Northern Shrimp Nigiri
110
Tempuri Shrimp Nigiri
130
Kanikama Nigiri
100
Egg Nigiri
90
Squid Nigiri
110
Fried Gyoza Nigiri
100
Fried Tofu Skin Nigiri
70
Salmon Taberu Layu Nigiri
130
Shrimp Taberu Layu Nigiri
130
Squid Taberu Layu Nigiri
130

Grill

Grilled Salmon Collar
100
Grilled Salmon Belly
190

Rice and Noodles

Kake udon
190
Niku Udon
390
Shrimp Tempura Udon
380
Shoyu Ramen
250
Gyudon
280
Salmon Toriyaki Don
380
Salmon Black Pepper Don
390
Chicken Teriyaki Don
230
Chicken Katsudon
230
Black Pepper chicken Don
230
Chicken Oyako Don
230
Ebi Tempura Don
290
Salmon Roe Don
390
Unadon
400
Japanese Tuna ADobo
180
Yakimeshi Chahan
170
Gumoku Chahan
190
Steamed Rice
60

Bento Set

Chicken Teriyaki Bento
220
Chicken Karaage Bento
220
Salmon Teriyaki Bento
420
Pork Katsudon Bento
280
Pork Tonkatsu Bento
200

Temaki

Kanikama Handroll
110
California Handroll
100
Ebi Tempura Handroll
90
Salmon Handroll
90
Tuna Handroll
120
Salmon Skin Handroll
120
River Ell Handroll
180
Spicy Salmon Handroll
110

Gunkan

Tuna Salad Gunkan
120
Shrimp Roe Gunkan
90
Flying Fish Roe Gunkan
150
Kanikama Salad Gunkan
90
Chuka Wakame Gunkan
100
Fried Chicken Gunkan
70
Corn Gunkan
70
Lobster SaladGunkan
180
Spicy salmon Gunkan
110
Spicy Tuna Gunkan
120

Makimono

Califronia Maki
160
Tempura Spam
160
Fried Salmon Cheese
160
Crunchy Salmon Nori
160
Tempura Tuna Salad
160
Salmon cucumber
90
Spicy double Salmon
170
Shrimp Tempura
160
Egg Roll
100
Chicken Teriyaki
160
Cucumber
70
Tuna
110
Salmon
90
Kanikama
110
Genki
160
Crispy Spicy salmon
160
Spicy Tuna Gunkan
160
Lobster SaladGunkan
180

Sashimi

Egg Sashimi
250
Yellow Tail Sashimi
350
Northern ShrimpSashimi
250
Salmon Sashimi
250
Salmon Belly Sashimi
250
Tuna Sashimi
250
About Genki Sushi
Genki Sushi was established in 1968 with the goal of making sushi more widely known and available. Their aim is to surprise and delight their customers with every plate that they serve. The high standard of quality that is commonly associated with sushi in Japan is something that Genki Sushi is still working to achieve. Their objective is to continue improving the Genki Sushi menu while upholding a standard of quality that is maintained by all of their employees.
Genki Sushi Menu Best Seller
Although sushi is the most popular dish at Genki Sushi, the other dishes that they offer are not to be scoffed at. This menu contains the most popular dishes at every Genki Sushi stand.
Hana Sushi – This sushi is one of the most popular items on Genki Sushi's menu. It is made up of Japanese rice inside a salmon wrap with Japanese mayonnaise and fish roe at the top. The anatomy behind the Hana sushi made it so tasty and delectable. Indeed one of the best dishes on Genki Sushi's menu!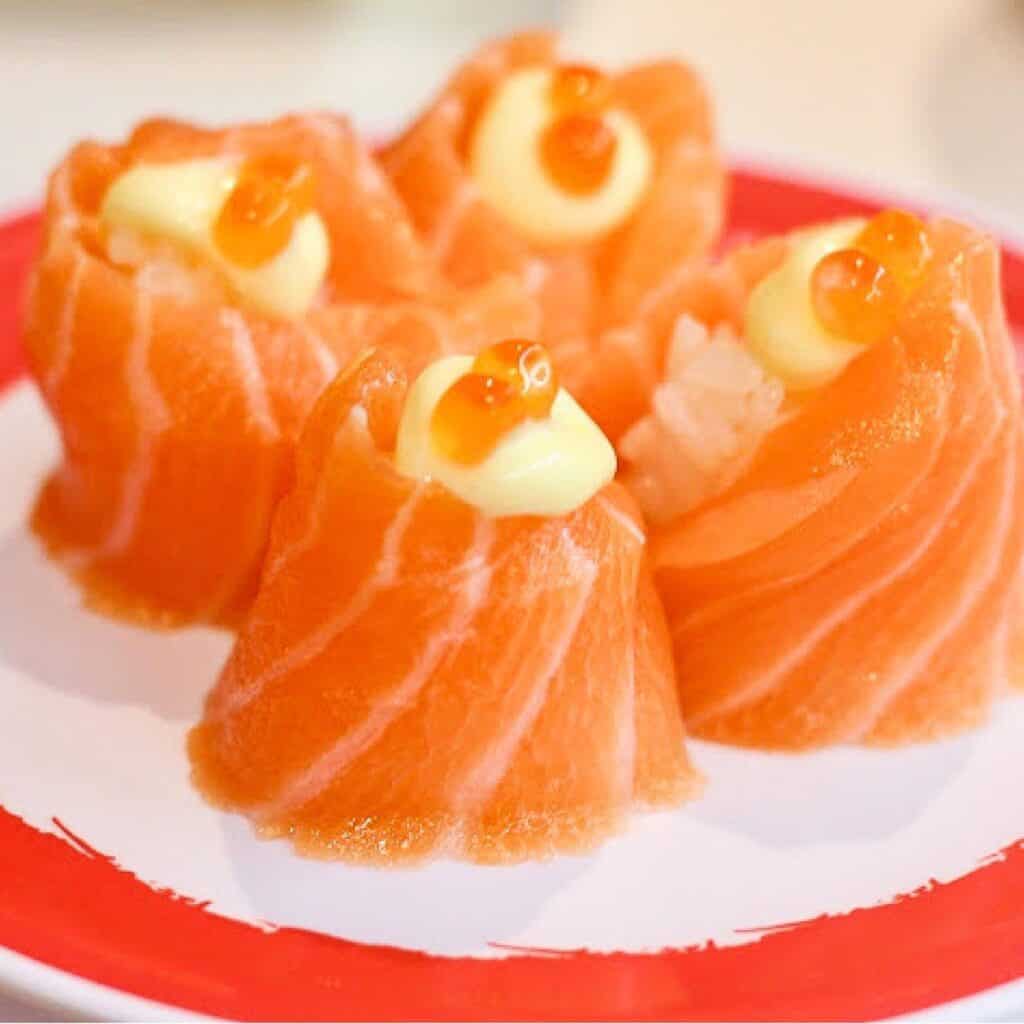 Fried Gyoza Nigiri – For a daring appetizer, Genki Sushi's Fried Gyoza Nigiri uses zesty citrus seasoned soy sauce and finely minced ginger. They're the perfect dumpling: crunchy wrapper with just enough chew, juicy pork, and shrimp interior!
Fried Tofu Skin Nigiri – This nigiri is created from soy milk that has been curdled with brine, which is a byproduct of salt extraction from seawater. Since Japanese Nigiri tofu is probably so firm, the perception in the West is that all Nigiri tofu is extra firm. It is made of deep-fried tofu pockets that are encased in vinegared rice.
Nigiri
Nigiri is very similar to sushi in terms of having rice and also to sashimi in the case of raw seafood. It is also a very popular Genki Sushi menu for both locals and tourists.
Salmon Belly Nigiri – The good fat found in salmon is well recognized, and the flavor and fat content of the salmon belly are unmatched. The least common and most valuable part of the fish is the belly. Japanese Salmon Belly Nigiri is packed with lots of flavor and omega fats that are also beneficial for you.
Fresh Tuna Nigiri – Fresh Tuna Nigiri is made with sashimi-grade tuna and vinegared sushi rice that was wrapped in nori. Although it is much simpler than maki sushi, it will not lose when it comes to taste and deliciousness.
Shrimp Nigiri – The simplest type of non-roll sushi is this variety of nigiri. Sushi rice is first shaped into an oblong ball and then the toppings are added, which are typically made up of cooked king prawns that are adhered to the rice with a little wasabi paste.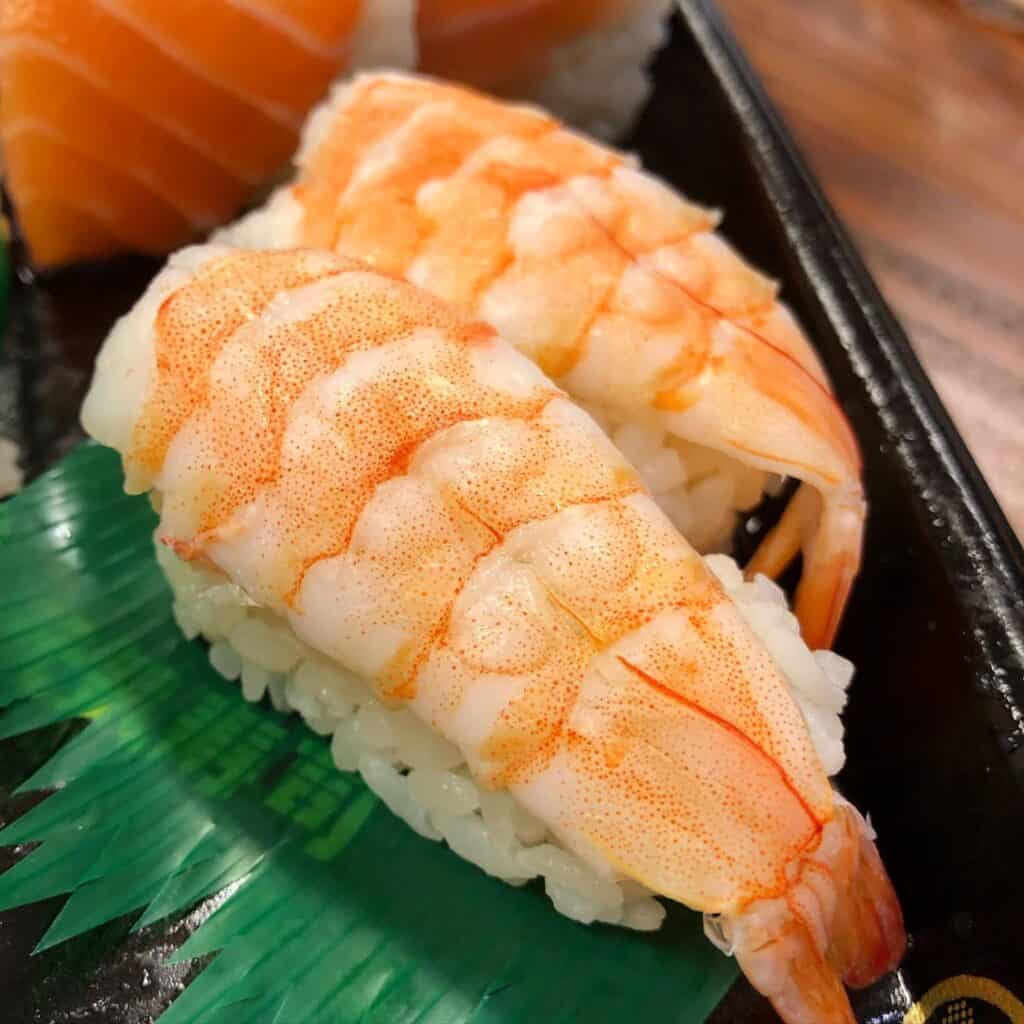 Sashimi
Sashimi is a Japanese specialty made of thinly sliced fresh, raw fish that is sometimes served with soy sauce.
Egg Sashimi – Egg Sashimi or Tamago sashimi is made up of seasoned sushi rice that was wrapped in an egg omelet. Typically formed into a nigiri, sushi, or maki roll.
Yellow Tail Sashimi – The hard fish with a high-fat content known as yellowtail or hamachi is made into perfect sashimi. Here, the yellowtail is combined with cilantro, ponzu, and peppers for a little spiciness and yuzu kosho to create a very tasty but light dish.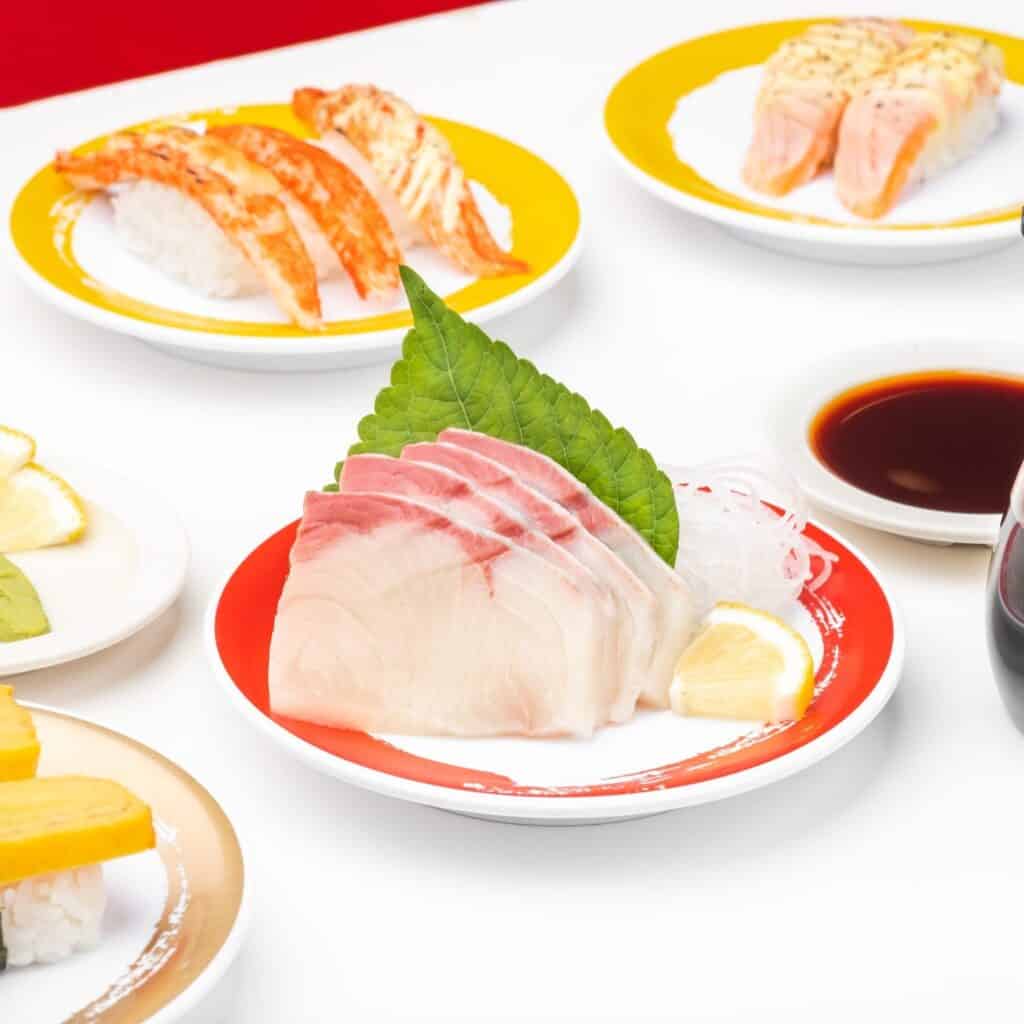 Salmon Sashimi – A sashimi from the Genki Sushi menu that is made with raw salmon which has been finely sliced so that the flavor can be fully appreciated by the customer.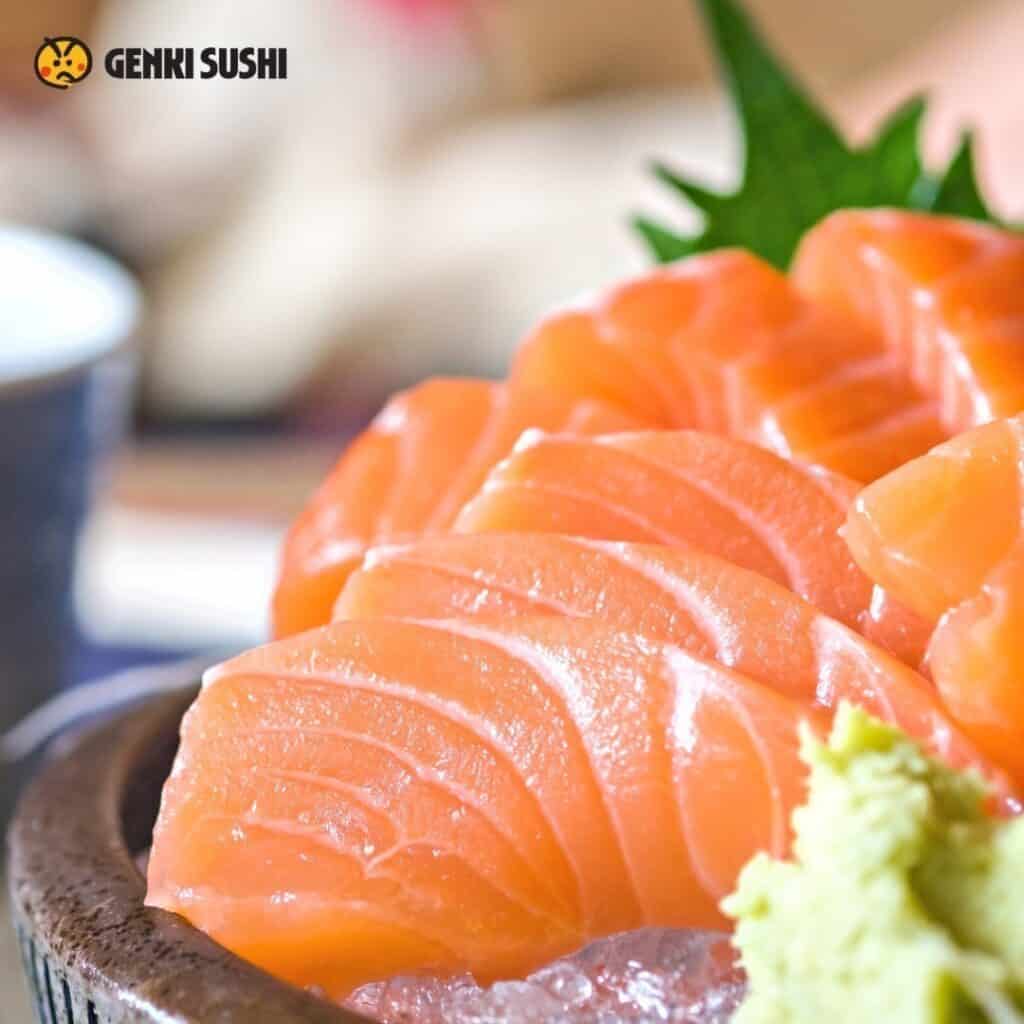 Makimono
These are the original sushi rolls. It is made up of sushi, rice, fish, and vegetables rolled and sliced into bite-sized pieces.
California Maki Roll – A California Maki roll is a style of inside-out sushi roll in which the roll's exterior is made of vinegared rice and typically contains cucumber, crab, and avocado.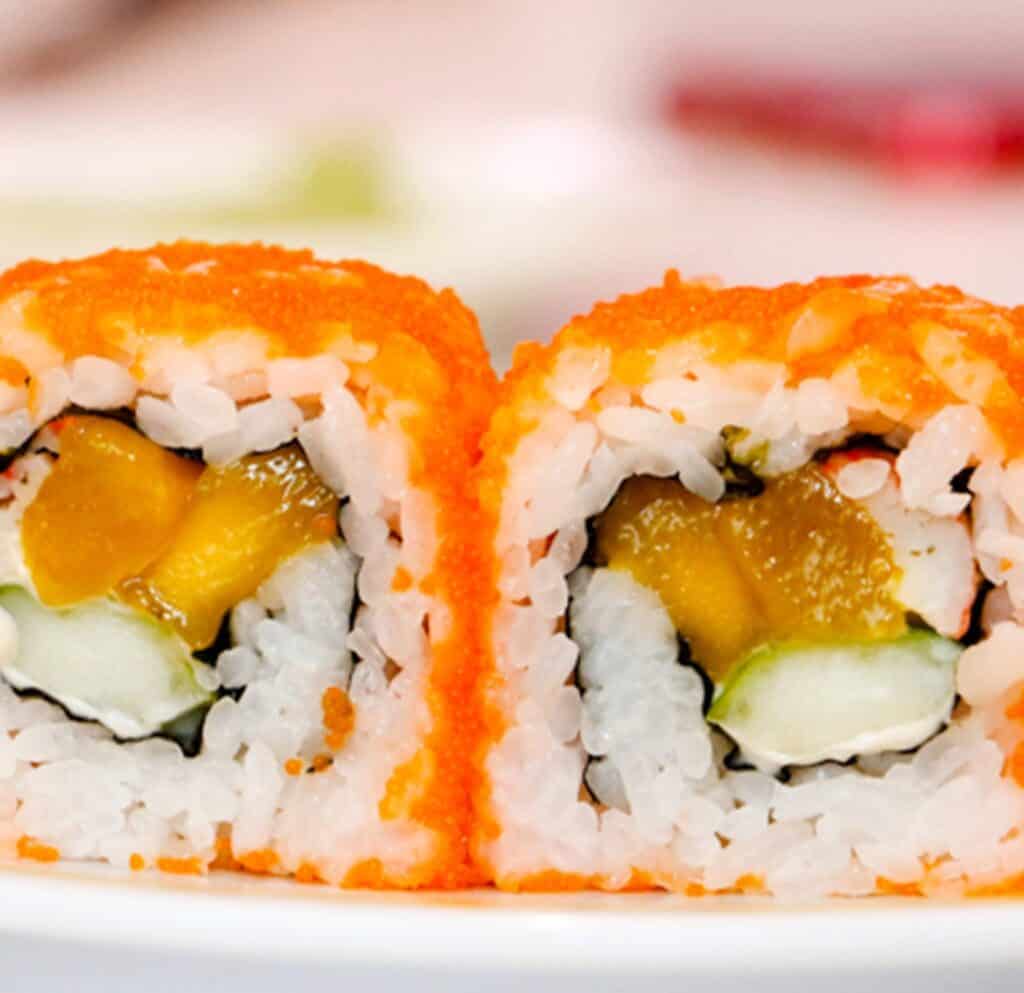 Fried Salmon Cheese Roll – This roll from the Genki Sushi menu is made up of salmon, cucumber, and cream cheese that is rolled in seaweed and sushi rice. It is dipped in a tempura batter and deep-fried to have a crunchy texture.
Salmon Cucumber Roll – In fact, since it only calls for three ingredients which are nori, sushi rice, and cucumber, this is a fantastic recipe and is ideal for vegetarians and vegans as it is the only roll that does not contain seafood.
Bento Set
Bento is very common in Japan, not just among locals, but also among tourists, who are very fond of bento boxes/sets. Genki Sushi offers different varieties of affordable and tasty bento boxes! Their bento sets include Chicken Teriyaki Bento, Chicken Karaage Bento, Salmon Teriyaki Bento, Pork Katsudon Bento, and Pork Tonkatsu Bento.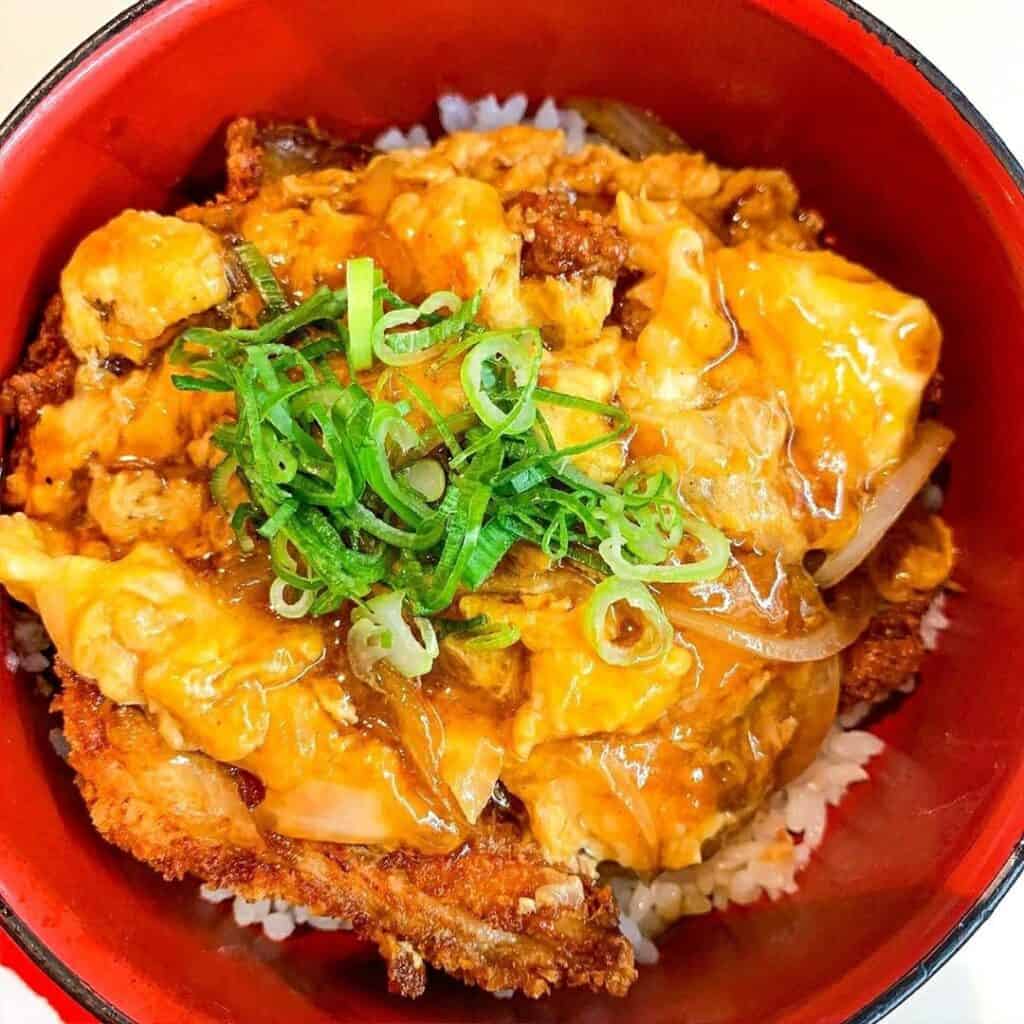 Genki Sushi Menu Delivery
For more information about the items on their delivery menu, refer to Genki Sushi's website. For easier and quicker ordering, download the FoodPanda or GrabFood applications on your mobile phone and look for the Genki Sushi store.
Social Media Pages
Genki Sushi has multiple social media pages that you can follow to get the latest updates. You can message them for more information, links are provided below to redirect you to their pages and website.
Facebook: https://www.facebook.com/GenkiSushiPH/
Instagram: https://www.instagram.com/genkisushiph/
FAQs
Why is Genki Sushi so popular?
Aside from being one of the most established sushi stalls not only in the Philippines but all around Asia, they also serve the best, authentic Japanese food.
Who owns Genki Sushi?
Fumio Saito, a 24-year-old sushi chef from Japan, had the idea that would eventually lead to the creation of Genki Sushi.
Is Genki Sushi popular in Japan?
Naturally, the number one food that tourists want to eat every time they visit Japan is sushi! With more than 150 branches around Japan, and 200 more abroad, Genki Sushi has attracted a lot of interest from travelers that are seeking authentic Japanese sushi.
Conclusion
Genki Sushi's menu allows its customers to experience authentic sushi and other Japanese dishes. Aside from having tasty and affordable dishes, they always tend to serve high-quality dishes using fresh ingredients! And as always, the staff is incredibly accommodating and takes the time to explain how to order and take it out. When you dine at Genki Sushi, it is always an excellent and memorable experience!