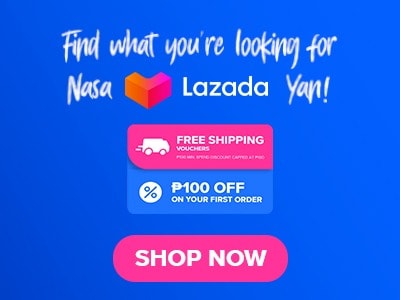 The Lola Ote menu is well-known for its special barbecue. The special blend of barbecue sauce is what makes them special and popular. It serves classic Filipino foods that are loved for their unique flavor and creative presentation. The dishes that it offers are categorized into an appetizer, soups, vegetables, grills, noodles, main courses, rice, dessert, pancit, and beverages. It also offers BBQ Bilao which includes 5 pieces of 12 inches barbecue, isaw manok, bituka baboy, and tenga with free chicharon bulaklak. There is also a pancit bilao that is available in small, medium, and large sizes. 
Menu Items
Price (PHP)

Starter

Pampanga's Authentic Sisisg
230
Tinapa at Ubod Lumpia
145
Chicharon Bulaklak
145
Kinilaw na Sisig
205
Lola Ote Nachos
180
Adobo Wing w/ Dayap Aioli
290
Sugba at Kilaw
295
Okoy
195
Tokwa't Baboy
220

Soups

Sinigang na Baboy
330
Sinigang na Boneless Bangus
330
Sinigang na Hipon
360
Sinigang na Salmon Head
350
Bulalo
360
Sinigang na Seafood sa Miso
320
Balbacua
300
Chicken Binakol
300

Salad

Lola Ote's House Salad
310
Bagnet Salad w/ Bagoong Balayan Vinaigrette
290

Mains

Kare Kare
375
Spicy Three Cheese Caldereta
375
Crispy Hito
330
Garlic Bangus Steak
305
Crispy Pork Binagoongan
255
Boneless Crispy Pata
550
Crispy Pata Kare Kare
650
Callos
295
Adobong Manok Natural
245
Lola Ote's Fried Chicken
290

Grill

Lola Ote Barbecue 18''
135
Lola Ote Barbecue 12''
95
Isaw Manok
48
Bituka ng Baboy
52
Tenga ng Baboy
52
Inihaw na Liempo
230
Peanut Barbecue Chicken (3 Skewers)
260
Inihaw na Pusit
315
Chicken Inasal
250

Vegetables

Laing at Hipon
260
Chopseuy
230
Pakbet Balayan
220
Ensaladang Talong
125
Tortang Talong with Lucban Longganisa
165
Sitaw at Kalabasa sa Gata
190
Gising Gising
175

Pancit/Noodles

Palabok
200
Canton Bihon
265
Mixed Noodles
265

Rice

Steamed Rice (Single Serve)
45
Java Rice (Single Serve)
55
Garlic Rice (Sharing)
135
Bagoong Rice (Sharing)
135

Desserts

Crispy Turon Ala Mode
200
Fried Leche Plan
240
Fried Ice Cream
195
Dayap Crème Brulle
115
Buko Pandan Panna Cotta
145

Beverages

Soda in Can
65
Home Brewed Ice Tea (1 Liter)
185
Home Brewed Ice Tea (1 Glass)
65
Bottled Water (Ssummit)
35

Bilao

BBQ Bilao (5 pcs of 12 inches BBQ, Isaw Manok, Bituka Baboy, Tenga, with free Chicharon Bulaklak
1235
Palabok (Small)
770
Palabok (Medium)
980
Palabok (Large)
1260
About Lola Ote
Lola Ote is a Filipino restaurant that is popular for its grilled cuisine. The tagline of this restaurant is "Home of the Best Barbecue" as it offers a one-of-a-kind barbecue that never fails to amaze its customers since its inception. It is committed to providing a great dining experience by serving delicious Filipino dishes and continuously improving its ambiance. 
Lola Ote Menu Best Seller
These are the best-selling Filipino dishes of Lola Ote that always excite the crowd with their unique taste and texture.
Lola Ote Barbecue – This is the signature dish of Lola Ote that is loved for its juiciness and flavorful taste. It always pleases the customers as it is marinated using a special sauce making its taste extraordinary.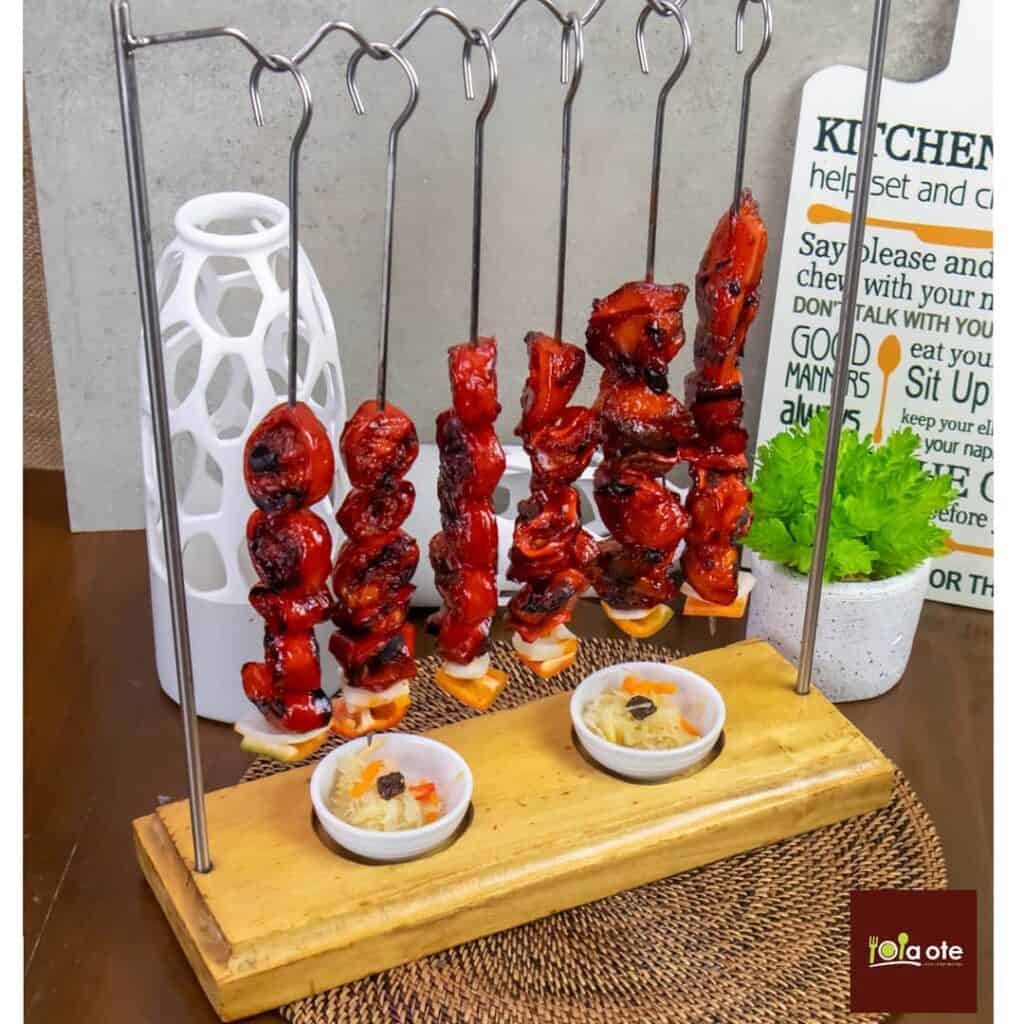 Chicharon Bulaklak – It is the most loved appetizer of diners where ruffle fat is deep-fried and served with a dipping sauce. The crowd is hooked by its crispy texture especially when it is served immediately after frying.
Sinigang na Hipon – A Filipino stew where shrimp and vegetables are cooked in a sour-based soup. The fresh flavor of the shrimp and its sour taste makes it comforting. Shrimp is one of the most-loved seafood dishes that are a good source of protein.
Ensaladang Talong – The ensaladang talong menu of Lola Ote is healthy and delicious as it is made with eggplant topped with tomatoes, onions, and eggs. The plating presentation of this vegetable dish makes it enticing. 
Laing at Hipon – The two of the most-loved dishes are combined to create this dish. It is made up of dried and minced taro leaves and chili cooked in coconut milk. Shrimp and bean sprouts are added as their toppings.
Starters
The starters of Lola Ote such as sisig, chips, and fried dishes will make your meal more exciting.
Pampanga's Authentic Sisig – Make your meal more exciting with this dish that originates in Pampanga. Its crispy texture and sizzling sound when it is served will make you crave more.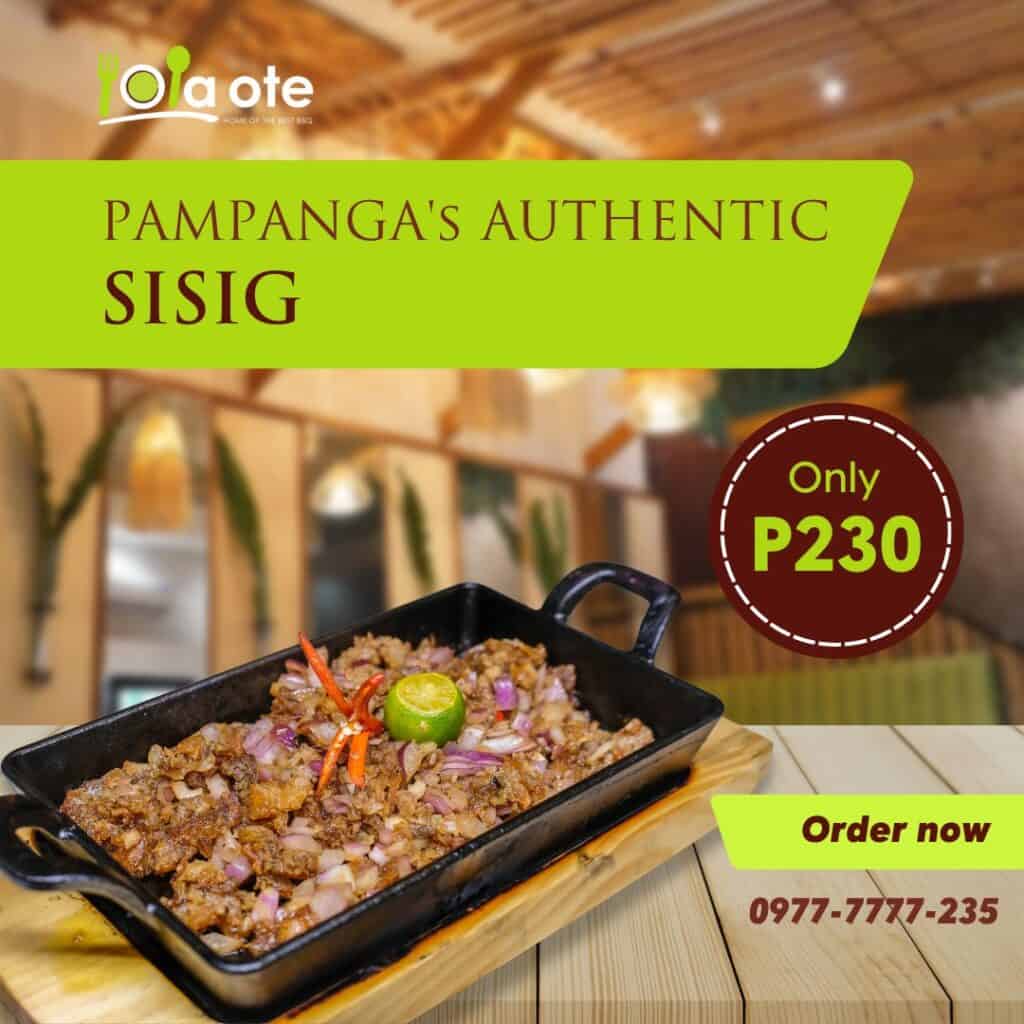 Tinapa at Ubod Lumpia – This Lola Ote menu is made with a minced heart of palm and tinapa or smoked dish, wrapped in a shanghai wrapper, and deep-fried until crispy and golden brown. Vegetables such as lettuce, tomatoes, cucumber, and bean sprouts are also served on its side. 
Kinilaw na Sisig – A spicy and sour starter made with pork. It is a versatile dish that can be enjoyed as an appetizer, viand, or snack paired with beer. This is a must-try dish as it has great taste.
Lola Ote Nachos – Nachos are one of the appetizers that are hard to resist as the texture of the chips goes well with their toppings. The crowd loves this dish as it is simply irresistible and perfect for any occasion. 
Tokwa't Baboy – Slices of boiled pork and fried tofu are simmered with the restaurant's choice of aromatics such as onions and garlic. It is then cooked in a special sauce made with soy sauce, vinegar, and other special ingredients. 
Lola Ote Main Selection Menu
These are the main dishes of Lola Ote that are prepared creatively and has an adventurous flavor and texture.
Kare-Kare – This dish has a unique plating presentation as beef tripe is topped with peanut sauce and vegetables such as greens, slices of eggplant, and string beans are on its side. The diners are the ones who will mix them making it more enticing.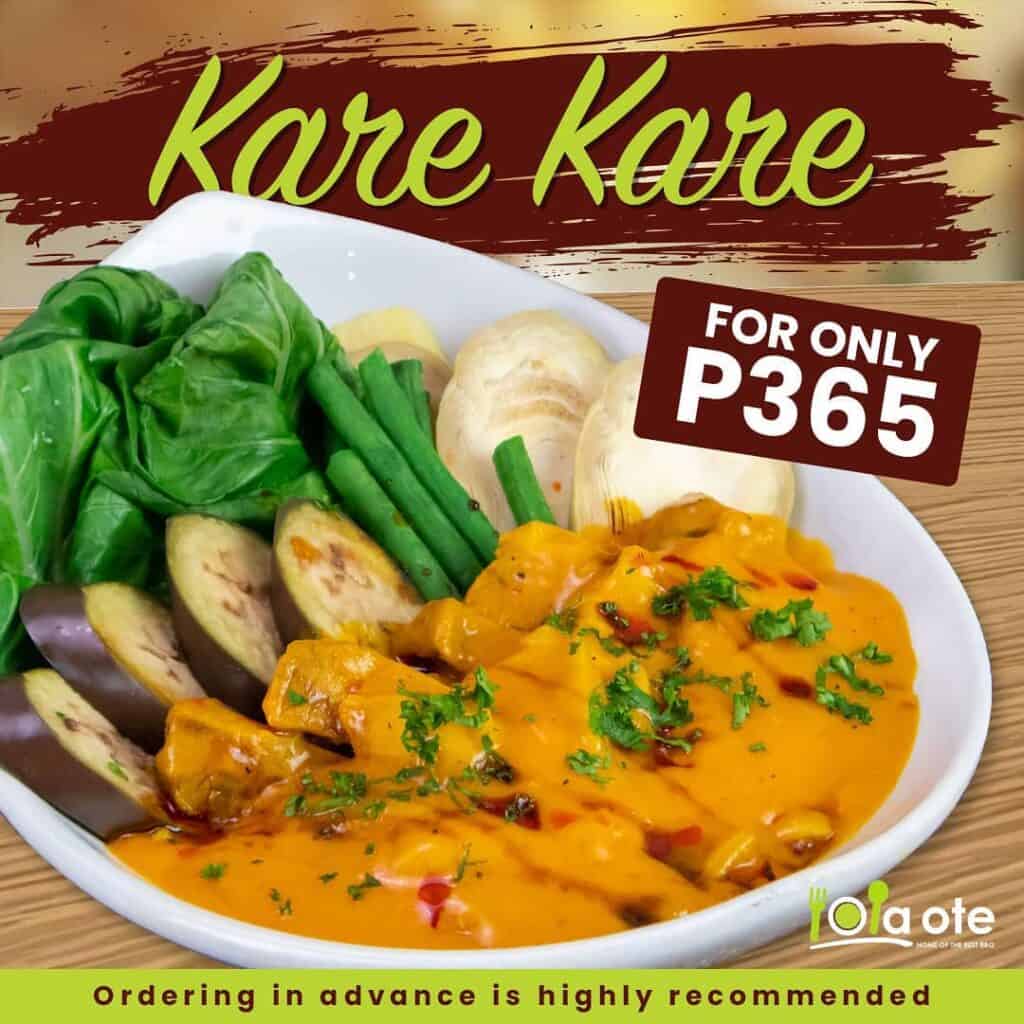 Spicy Three Cheese Caldereta – The three kinds of cheese in this dish sets it apart from other caldereta dishes. It is a dish that you should not miss as it has a perfect blend of spicy and creamy flavors.
Crispy Hito – It is made with catfish that is breaded and fried until crispy. This is one of the native Filipino dishes loved for its crispy texture and satisfying taste.
Garlic Bangus Steak – A steak made with fried milkfish cooked in the restaurant's special sauce. It is also garnished with minced garlic and onions. Its garlicky taste and crispy texture will make you love this dish even more.
Crispy Pork Binagoongan – This is made with fried pork and vegetables that are cooked in a special binagoongan sauce or shrimp paste. It is a crispy, delicious, and nutritious dish that will make you eat more rice.
Soup
The soups menu offered by Lola Ote consist of traditional Filipino soups that are typically prepared at home. The seafood soups that it offers are Sinigang na Boneless Bangus, Sinigang na Hipon, and Sinigang na Salmon Head. It also offers the famous Sinigang na Baboy and Bulalo. These soups are regarded as Filipino comfort foods as they have a perfect balance of sour and savory flavors. 
Grill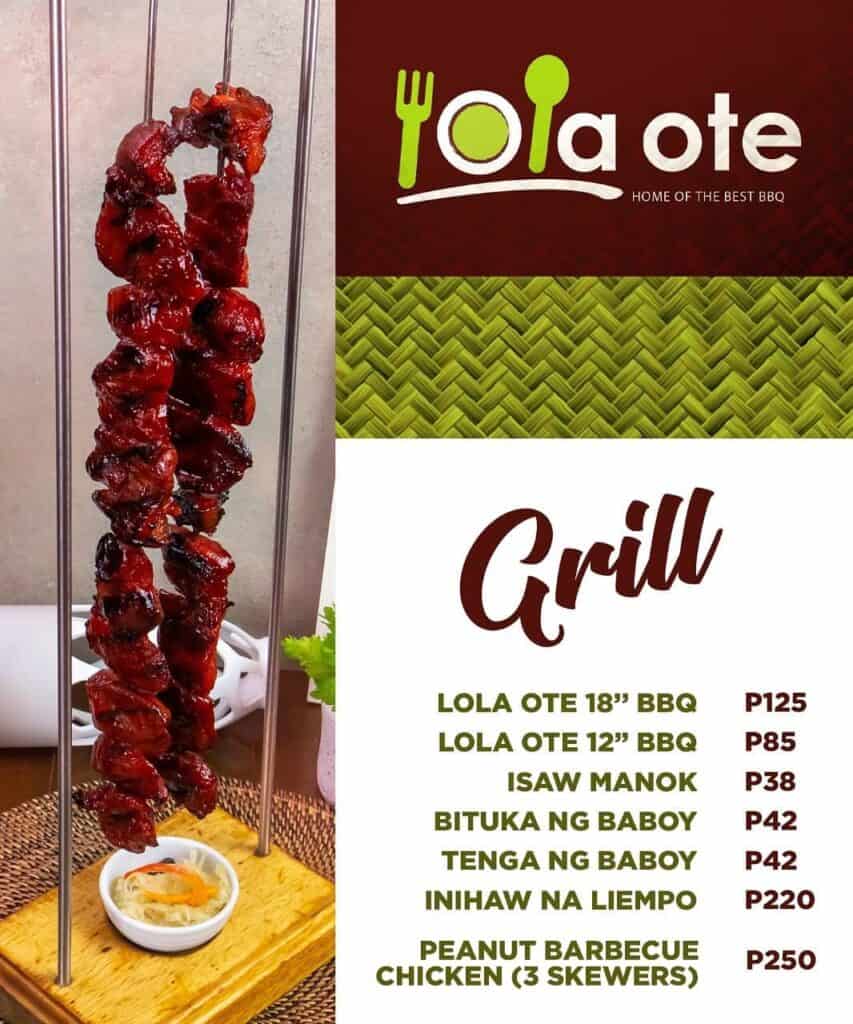 The grilled dishes served by Lola Ote are popular as they are commonly sold by street vendors. The special sauce of these grilled dishes is what makes them different from typical street foods. It offers barbecue that is available in 12'' and 18'' inches stick, isaw manok, bituka ng baboy, tenga ng baboy, and inihaw na liempo. There is also a peanut barbecue chicken, where chicken is garnished with a special peanut sauce and grilled.
Vegetables
Lola Ote offers vegetable dishes such as Laing at Hipon, Chopseuy, Ensaladang Talong, and Sitaw at Kalabasa sa Gata. It also serves Pakbet Balayan, where vegetables are cooked in bagoong that originates in Balayan, Batangas. There is also a Tortang Talong paired with Longganisa that is sourced from Lucban, Quezon. These cuisines are perfect for those who want healthy and flavorful dishes.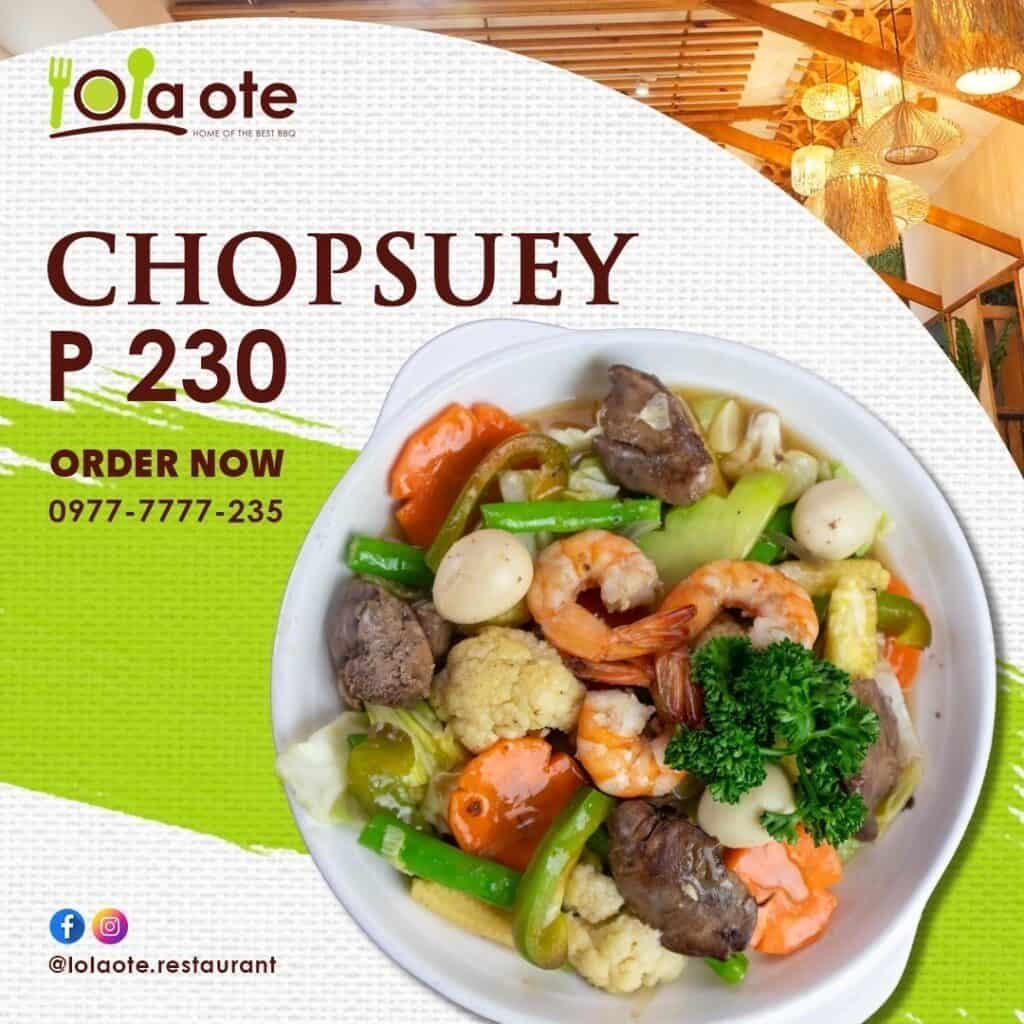 Lola Ote Menu Delivery
Lola Ote's mouth-watering menu is now available for dine-in, curbside pickup, and delivery to satisfy your cravings wherever you are. To place an order for delivery, simply give them a call at 0977-777-7235 any time between 11:00 AM and 9:00 PM, and they will be happy to assist you. You can even use your preferred courier service to have your favorite dishes delivered right to your doorstep. Don't hesitate to indulge in Lola Ote's delectable delights, conveniently available through various ordering options.
Social Media Pages
Have you had the pleasure of trying the exquisite cuisine at Lola Ote? If so, why not express your appreciation and show support by following them on social media? Doing so not only allows you to stay up-to-date with their latest promotions and events, but it also helps spread the word about this amazing restaurant. To access their social media platforms, we've included the links below. Don't miss out on the opportunity to stay connected with Lola Ote and indulge in their delectable dishes.
Facebook: https://facebook.com/lolaote.restaurant
Twitter: https://twitter.com/lolaotebbq
Conclusion
The Lola Ote menu is known for its remarkable barbecues that are tender, juicy, and flavorful. It is one of the best places that offer the best barbecue, so you should include it in your meal to experience its goodness. The cozy and relaxing ambiance of this restaurant will make you feel at home so it is best to visit it with your loved ones.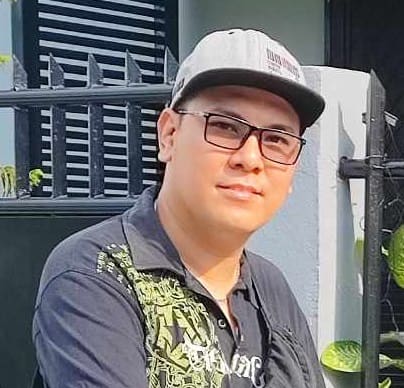 Hi! I'm Nivek Strife, the person who made MenuPH. I'm the one who added most of the popular menus you see on this website, and I really hope you enjoy them! Feel free to check them all out.
Growing up, I was surrounded by lots of tasty foods, like the classic Adobo and the sweet Leche Flan. That love for the many flavors of the Philippines is what got me excited about adding to MenuPH. When I learned how to make websites, I saw the need for a place to show off all the amazing Filipino dishes, and that's how MenuPH started.
MenuPH isn't just a website; it's like a fun journey into food. I've teamed up with famous chefs and found great places all over the Philippines to bring you a bunch of menus that show off the best of Filipino cuisine. Whether you're into the usual dishes or new twists, MenuPH is here to guide you through the rich world of Filipino flavors.
With MenuPH, my aim is to help local businesses, talk about good food choices, and make a group of friends who love food. No matter if you like fancy restaurants or street food, MenuPH has something for you. Come join me on this food adventure as we find great places, taste real flavors, and enjoy the unique food traditions that make the Philippines awesome.