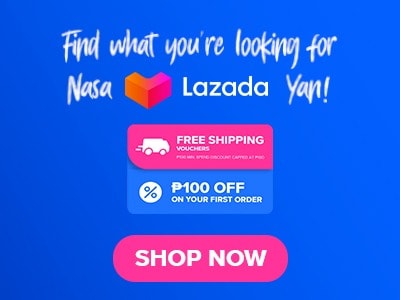 The Dean and DeLuca menu boasts an impressive selection of dishes that are sure to satisfy even the most discerning palates. From a classic menu for the whole day to a specifically-made breakfast menu, it is living proof that this restaurant. Because it has been noticed for focusing on high-quality ingredients and expertly crafted dishes, it has been a famous destination for those in the Philippines, and its other branches, who look for unforgettable meals. Remember, whether you're in the mood for a bright brunch, a luscious lunch, or a decadent dinner, the Dean and DeLuca has got you covered.
Below, you'll find the updated list of Dean and DeLuca menu prices.
Menu Items
Price (PHP)

Favorites

The Scramble (Bacon/Ham)
550
Dean & Deluca
550
Classic Eggs Benedict
580
Breakfast Sandwich
490
Pork Belly Hash
520
The Scramble (Smoked Salmon)
680
Steak & Eggs
1,400
Shakshouka
510
The Manhattan
560

Tartine

Organic Avocado Tartine - Add Smoked Salmon
200
Croque Madame
550
Mushroom & Emmental Cheese
550
Croque Monsieur
530
Organic Avocado Tartine
450
Organic Avocado Tartine - Add Smoked Bacon
100

Omelette

Mushroom, Cheese & Onions
550
Spinache & Gruyere Cheese
550
Ham & Cheese
550

Fruits/Grains/Toast

Morning Bread Basket
380
Organic Granola Yogurt Parfait
360
French Toast Brulee
550
Bricohe Ricotta Toast
580
Chia Seed Fruit Bowl
380

New York Bagel

Plain
120
Cream Cheese & Jam
250
Sonoma Ham & Cheese
360
Peanut Butter & Jam
220
Butter & Jam
200

Grain Bowls

The Works
580
Roast Pork Chipotle
590
Chorizo Kimchi Rice
590
Angus Beef Tapa
650
Angus Beef Kimchi Fried Rice
680

Waffles

New York Buttermilk Waffle
580

Espresso Bar (HOT)

Americano
150
Sea Salt Caramel Latte w/ Cheese Cream
190
Bullet Broof (Brain Boost)
290
Espresso Macchiato
140
Spanish Latte
190
Hot Chocolate
190
Brewed Coffee - Tokyo Blend
130
French Vanilla Latte
190
Affogato w/ Madagascar Vanilla Ice Cream
290
Kurozato Brown Sugar Latte
190
Cortado
140
Macadamia Nut Latte
190
Espresso
130
Cafe Mocha
180
Cappuccino
170
Kyoto Matcha Latte
200
Cafe Latte
160

Espresso Bar (ICED)

Spanish Latte
220
Kurozato Brown Sugar Latte
220
Cold Brew
150
Americano
180
Brewed Coffee - Tokyo Blend
150
Cafe Mocha
210
French Vanilla Latte
220
Sea Salt Caramel Latte w/ Cheese Cream
220
Cafe Latte
200
Hot Chocolate
210
Macadamia Nut Latte
220
Kyoto Matcha Latte
240

Espresso Bar (Options)

Almond Milk
100
Oat Milk
120
Cream Cheese Brulee
80

Organic Hot Teas

English Breakfast
180
Chamomile Flowers
180
Chrysanthemum
180
Sencha Green Tea
180
Moroccan Mint Green Tea
180

Iced Fruit Teas

Mixed Berries
180
Peach
180
Passion Fruit
180
Lemon & Longan Honey
180
Lychee
180

New York Soda

Passion Fruit & Basil
180
Mixed Berries
180
Peach
180
Grapefruit
180
Lychee
180
Dark Grapes
180
Orange & Pomegranate
180

Kombucha

Grapefruit
250
Original
250
Lemon Ginger
250
Lychee
250
Mixed Berries
250
Red Grapes
250
Pineapple Kiwi
250

Probiotic Yoghurt Smoothies

Immune Boost (Vitamin C Booster)
320
Green Detox
290
Anti Aging (Collagen Boost)
320
Health Strawberry
290
Berrylicious
320
Green Ioi
290
High Energy (Protein Drink)
320

Smoothies

Peach & Passion Fruit
280
Mango Basil
280
Mango Banana
280
Strawberry
290
Strawberry Banana
280

Milkshakes

Salted Caramel
220
Very Strawberry
250
French Vanilla Bean
220
Dark Chocolate Chip Cookie
280
White Chocolate Cookies & Cream
280
Strawberry Banana
250
Dark Chocolate Chip
280

Juice

French Orange Juice
320
Bottled Water
70
Soda Water
125
Lemonade
200

Pancakes

Buttermilk New York Pancakes
520

Desserts

Organic Banana Ice Cream Sundae
450
Toffee & Butterscotch Croissant Pudding
450
3 - Piece Profiterole Ice Cream Sundae
480
Molten Chocolate Lava Cake
480
The New Yorker Sundae
480

Ice Cream

Pint
500
2 Scoops
300
1 Sccop
160

Kefir / Yoghurt

Pint
500
2 Scoops
300
1 Sccop
160

Starters

Mediterranean Lamb & Beef Platter
780
Truffle Parmesan Fries
350
Baked Oysters Rockefeller
750
Crispy Calamari
590
"KFC" Korean Fried Cauliflower
620
Umami Fried Chicken
620
Angus Beef Salpicao
780
Skillet Meatballs
550

Soups

Roasted Tomato Cream Soup
380
Pumkin Carrot & Celery Soup
350
Soup of the Day
380
New England Clam Chowder Soup
495

Salads

Arugula, Pear & Gorgonzola
580
Kale Caesar
550
Dean & Deluca House Salad
680
Grilled Calamari Insalata
550
Kale Quinoa
520
Dean & Deluca Caesar Salad
680
Best Cured Salmon Quinoa
780

Our Pasta

Pasta e Pomodoro
450
Classic Beef Ragu Bolognese
650
Truffle Porcini Mushroom
720
King Crab
690
Prawn & Gorgonzola
690
Carbonara
520
Butifarra con Salsa Funghi e Tartufo
690
Frutti Porcini Mushroom
720
Frutti Di Mare
680
Aglio e Olio e Gamberini
650
Pasta Vala Vodka
620
Green Goddess Pesto
550
Vongole
590
Classic Italian Lasagna
650

Pizza

Quattro Formaggio
980
Shrimp & Calamari
920
Margherita Parma
980
Spinach & Mushroom
850
Margherita Mozza
890
El Chaparrito
920
Crispy Pepperoni & Salami
920
Sausage Duo
920
Truffle Porcini Mushroom
950

Grain Bowls

Miso Marinated Pork Belly
590
Chorizo Kimchi Rice
590
Gochujang Pork Belly
590
Angus Beef Kimchi Rice
680
Angus Beef Tapa
650
Beef Rendang
590
Roast Pork Chipotle
590
The Works
580
Spicy Alaskan Salmon Poke Bowl
650

Steaks

18 oz Dry Ages Usda Prime Grade Porterhouse T-Bone
3,500
New York Style Frites (150g)
1,500
New York Style Frites (250g)
2,000
14 oz Dry Aged Usda Prime Grade Rib Eye
3,200
Steak & Eggs
1,400

Mains

Kofta Kebab Plate
750
Murgh Makhani
750
Yuzu Glazed Salmon
880
Organic Chicken Parmigiano
620
Fried Chicken Duo
720
Dean & Deluca Baby Back Ribs
920
Chilean Sea Bass
1,350
Pineapple-Glazed Pork Belly
620
Truffled Honey Fried Chicken & Biscuit
820
Herb Roasted Chicken Au Jus
790

Burgers

New York
580
Kansas BBQ
580
Truffle
590
Colorado Lamb Burger
560

Tartine

Croque Monsieur
530
Croque Madame
550
Mushroom & Emmental Cheese
550

Sandwiches

Korean Spiced Fried Chicken
540
Dean & Deluca Breakfast Sandwich
490
Organic New York Buttermilk Fried Chicken
520
Tuna Melt
520
The Scramble
550 / 680
All-American Grilled Cheese
520
Umami Fried Chicken
520
Cubano
580
Pastrami
590

Sides

Mashed Potatoes
180
Red Rice (Plain)
120
Creamed Corn
120
Steamed Jasmine Rice
60
Himalayan Red Rice w/ Vegetables
180
About Dean and DeLuca
Dean and DeLuca is an upscale restaurant chain originating in New York City that has officially expanded into multiple locations around the world, even the Pearl of the Orient Sea, The Philippines. Currently, there are three branches in Dean and DeLuca, namely Makati, Ortigas, and Quezon City. The Dean and DeLuca Philippines is a sophisticated place, with upscale, modern designs with amazing finishes. This makes it comfortable, welcoming, and heart-warming, with a great and intimate feel to it. What are the things about it?
On all locations and branches, this wonderful restaurant offers a range of services catering, takeout, and even private dining rooms. With regards to their amazing haven of a menu, they feature a wide variety of dishes that may seem unfamiliar, but will surely leave you asking for more. They include breakfast, lunch, and dinner options, with a paradise filled with options for pastries and desserts – which include ice creams and yogurts that could be ordered in a pint! They also offer a wide range of drinks, from kombucha to New York Sodas, to Smoothies, and to Milkshakes!
With all their branches, they usually open at 8 AM and close at 9 PM, depending on the days of the week, which differ just like on Tuesdays, where they open from 11 AM and close at 9 PM, Sundays and Fridays, where they close at 11 PM, and on Saturdays, where they close at 10 PM.
In general, Dean & DeLuca Philippines is a chain of high-end restaurants that provides an elegant and inviting ambiance for a luxurious dining experience. With an emphasis on using premium quality ingredients and preparing dishes with exceptional skill, Dean & DeLuca is a well-liked destination among both food enthusiasts and those seeking a more relaxed dining experience.
Dean and DeLuca Menu Best Seller 
Dean and DeLuca is known for its mouthwatering menu offerings, and some of its best-selling dishes are sure to tantalize your taste buds. Here are a few standouts that showcase the culinary expertise of the restaurant:
The New Yorker Sundae – Indulge in The New Yorker Sundae, a delectable dessert that features organic, house-made ice cream, fresh strawberries, and cookie crumbles. This sweet treat is a perfect ending to any meal.
Kefir or Yogurt – For a refreshing and healthy option, try the Kefir or Yogurt, available in various flavors such as peach, lychee, passion fruit, and mixed berries. You can have it served with one or two scoops or even a pint!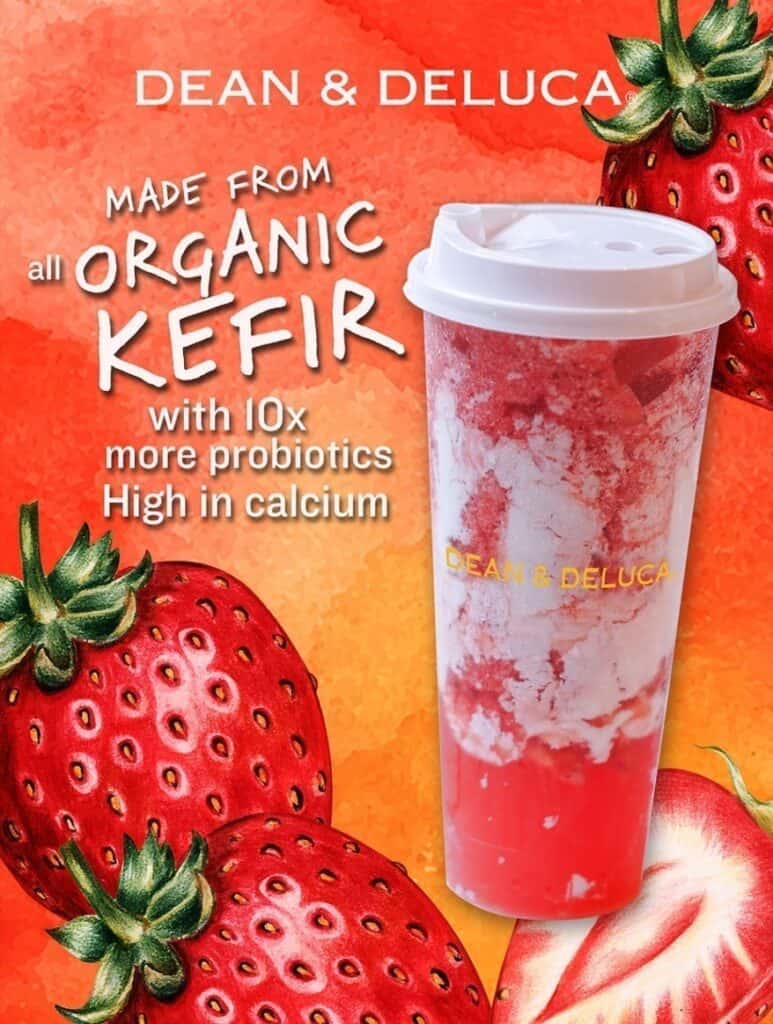 The Mediterranean Lamb & Beef Platter – This Dean and DeLuca menu is a burst of flavors and textures that will transport your taste buds to the Mediterranean. This plate includes hummus, sourdough pita, tabouleh, olives, cherry tahini sauce, and tender lamb and beef kofta.
Vongole – Savor the flavors of the sea with the Vongole pasta dish, which features organic pasta with clams, garlic, olive oil, salt, and white wine. This dish is served spicy and is sure to satisfy your cravings for Italian cuisine.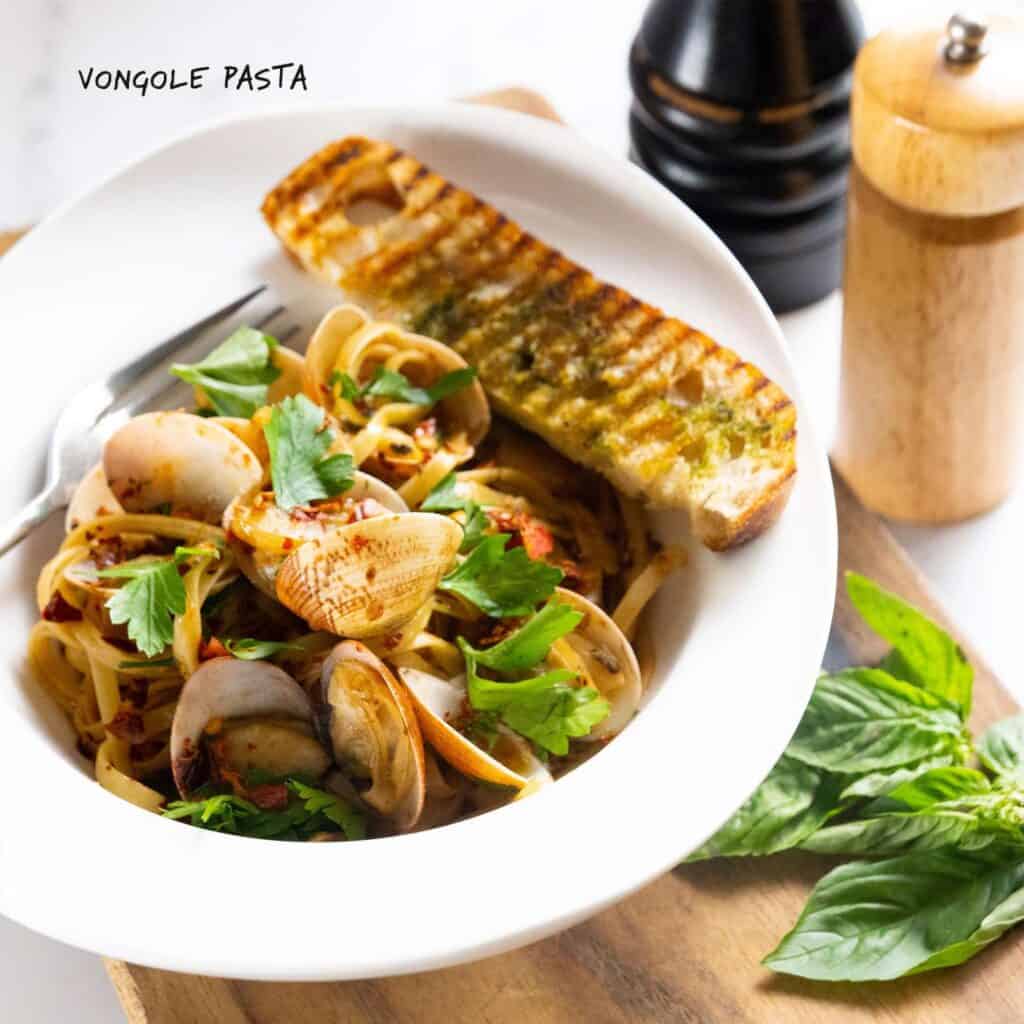 Corolado Lamb Burger – For a hearty and satisfying meal, sink your teeth into the Corolado Lamb Burger, made with USDA grass-fed Angus beef and served on a house-baked brioche bun. Topped with zest yogurt, tahini, and gouda cheese, this burger is a must-try for any burger enthusiast.
At Dean & DeLuca, each dish is expertly crafted using only the finest ingredients, making for a truly unforgettable dining experience.
Breakfast Menu
Breakfast is not only the most significant meal of the day for Dean and Deluca; it is also a lavish culinary experience. Every dish, whether it be a hefty plate or a dainty bowl, is created using only the best ingredients. Here are a few highlights from the breakfast menu that are sure to start your day off on the right foot:
The Dean and Deluca Big Breakfast – The Dean and Deluca Big Breakfast menu is a veritable feast for the senses. Enjoy farm-fresh, free-range eggs with flavorful grilled sourdough bread, bacon, grilled tomatoes, butifarra sausage, sautéed mushrooms, and roasted potatoes.
The Organic Granola Yogurt Parfait – For a lighter option, try the Organic Granola Yogurt Parfait. All-natural yogurt created in-house is topped with honeyed granola, caramelized grains, almonds, and fresh fruit in this delectable treat. It's the perfect way to fuel up a busy day.
Mushroom and Emmental Cheese – The Mushroom and Emmental Cheese dish is a delectable blend of fresh mushrooms and rich Emmental cheese served atop toasted sTheirdough bread. It's a savory and satisfying option that's sure to please.
Roast Pork Chipotle – Looking for something with a little kick? Try the Roast Pork Chipotle, featuring their roast pork shoulder, farm-fresh free-range egg, cilantro, and pickled vegetables. This spicy dish is sure to wake you up and leave you feeling energized.
The Works – Finally, indulge in The Works, a delicious and hearty grain bowl that features parsley-pesto rice, farm-fresh free-range egg, and house-made ricotta cheese. Choose between house-made fennel sausage or bacon steak to complete this mouthwatering meal.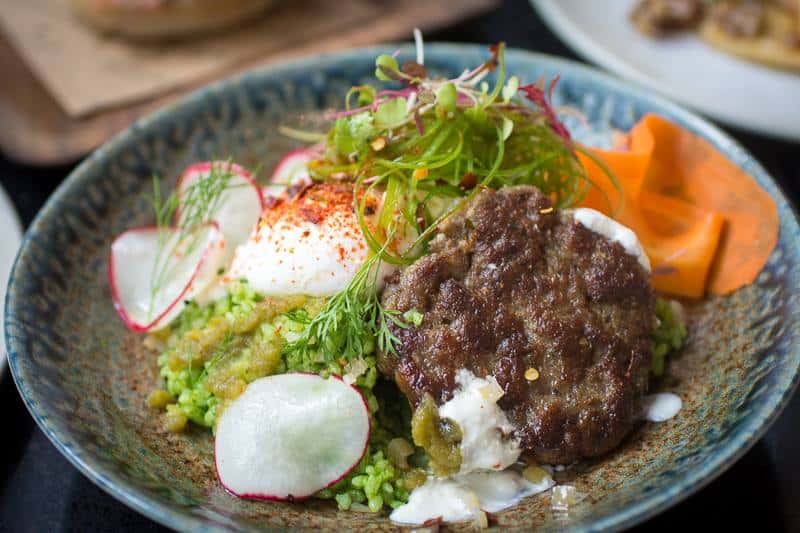 At Dean and Deluca, breakfast is not just a meal, it's an experience. Each dish is carefully crafted with only the freshest and highest-quality ingredients, ensuring a breakfast that is as delicious as it is unforgettable.
Starters
At Dean and Deluca, their menu offers a delectable selection of starters that are perfect for whetting your appetite. Their starters are made with only the finest ingredients and are expertly crafted to bring out their unique flavors.
"KFC" Korean Fried Cauliflower – Indulge in the unique flavors of their "KFC" Korean Fried Cauliflower, a spicy dish that's perfect for those who crave bold flavors. Served with cilantro, sesame seeds, and pickled red radish, this dish is sure to awaken your taste buds.
Crispy Calamari – Their Crispy Calamari is a classic dish that's perfect for seafood lovers. Served with remoulade and arrabbiata, this dish is crispy on the outside and tender on the inside, providing a perfect balance of flavors and textures.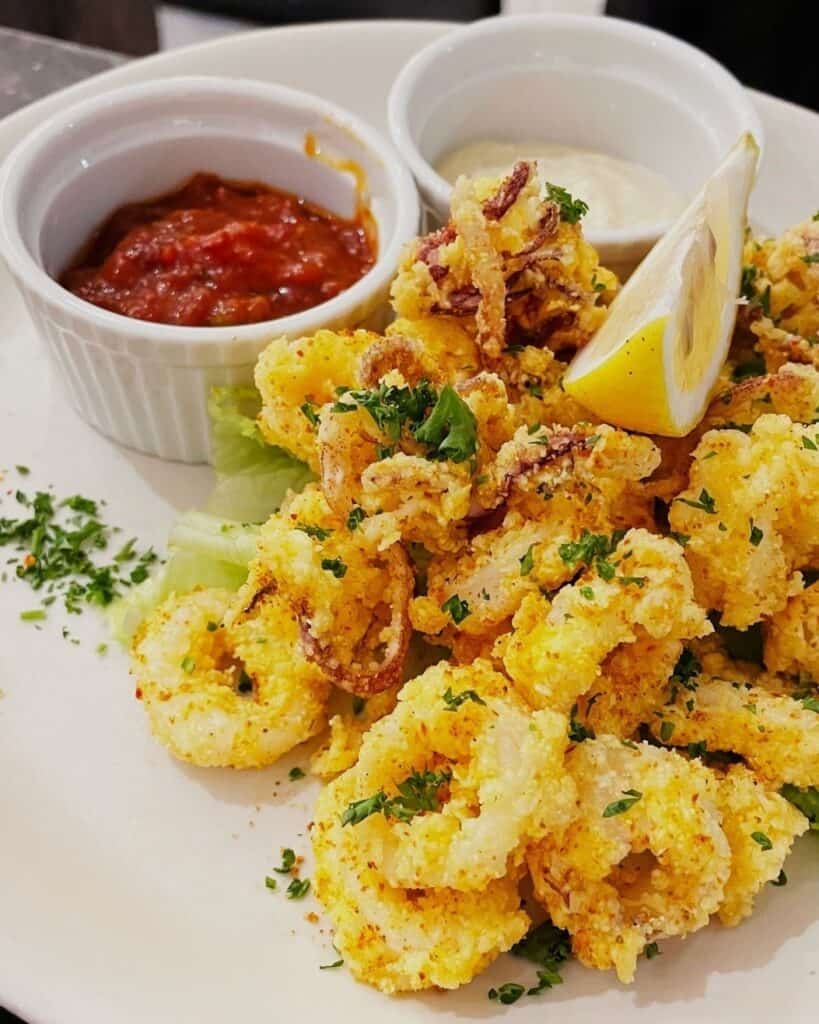 Angus Beef Salpicao – Their Angus Beef Salpicao is made with tender Angus beef tenderloin and olive oil, giving it a rich and savory flavor. This dish is perfect for those who love beef and appreciate its bold flavors.
Umami Fried Chicken – For those who love chicken, Umami Fried Chicken is a must-try. Served with tangy umami dressing and sriracha mayo, this dish is crispy, juicy, and bursting with flavor. Choose between wings or breasts to suit your preference.
Baked Oysters Rockefeller – Finally, indulge in their Baked Oysters Rockefeller, made with air-flown oysters, three kinds of cheese, arrabbiata, and a hint of lemon. This menu from Dean and DeLuca is perfect for those who love seafood and want to experience the unique flavor of oysters in a new and exciting way.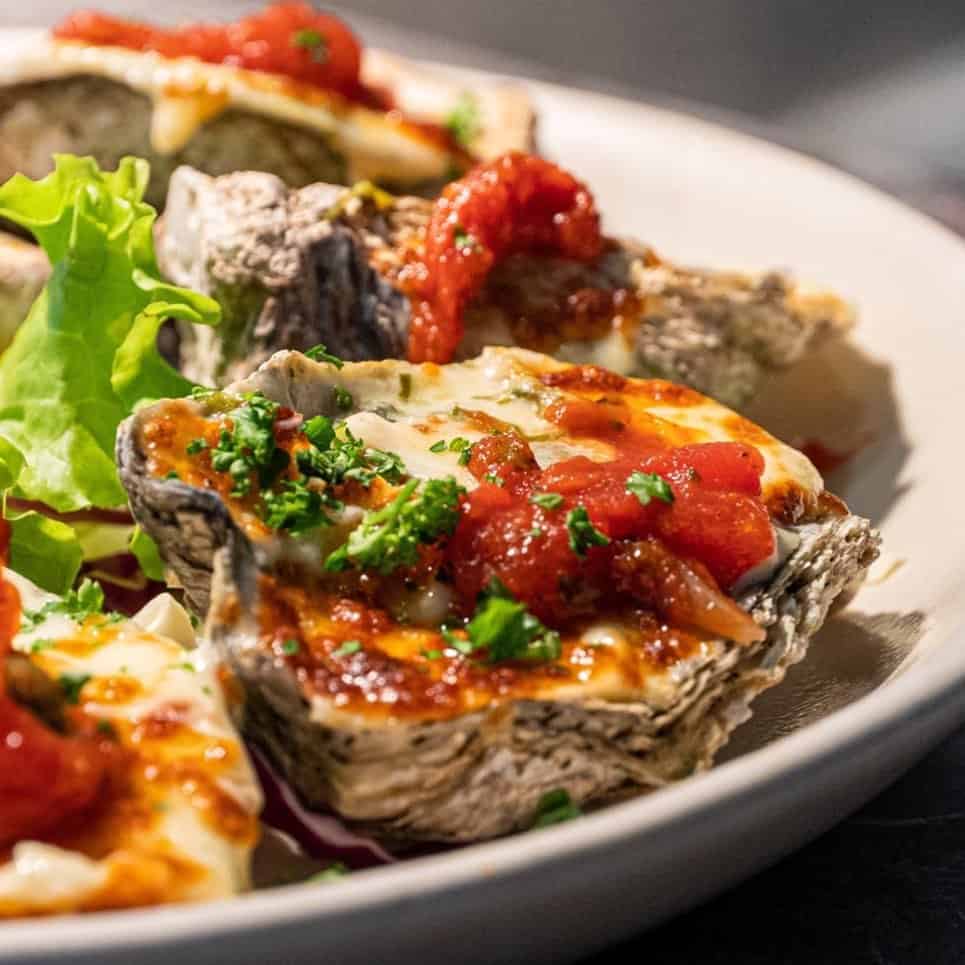 Dean and DeLuca Main Menu
Indulge in a culinary adventure with their exquisite "Mains" at Dean and Deluca. Their dishes are crafted to entice your palate and satisfy your cravings with their unique flavors and textures.
Dean and DeLuca Baby Back Ribs – Savor the tantalizing flavor of the restaurant's Baby Back Ribs, basted with their signature Kansas BBQ sauce, and served with a choice of truffle steak fries or organic Himalayan red rice. The dish is accompanied by a refreshing vegetable corn slaw, adding a touch of crispiness to the succulent ribs.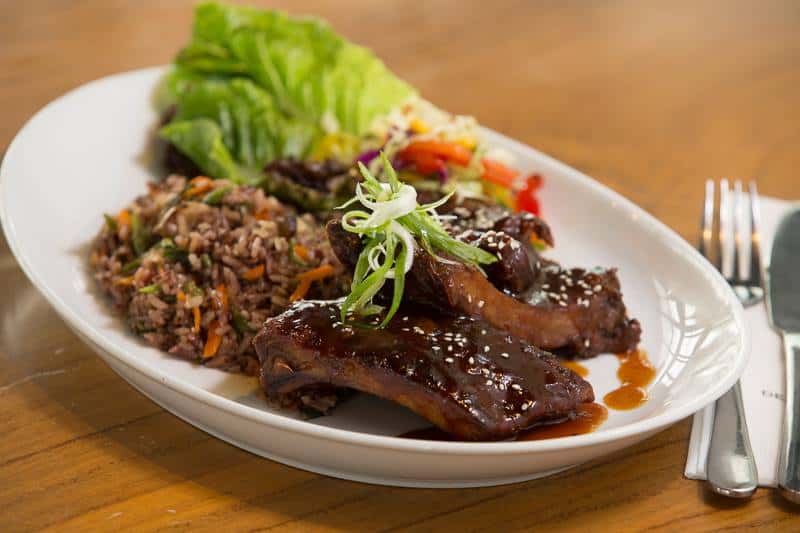 Kofta Kebab Plate – Experience the true essence of Mediterranean cuisine with the Lamb and Beef Kofta Kebab, prepared to perfection and served with a side of creamy kefir dressing, hummus salad, tangy salsa cruda, and cool tzatziki and tahini dressing, all complemented with a soft sourdough pita.
Murgh Makhani – Immerse yourself in the exotic flavors of India with their Murgh Makhani, a rich and creamy dish of boneless chicken pieces cooked in a delectable blend of turmeric, garam masala, tomato cream, Indian curry, rice, and garnished with fresh coriander.
Chilean Sea Bass – This Dean and DeLuca menu is a perfect blend of taste and nutrition, featuring the succulent Chilean sea bass, marinated in Hikari miso, and served with a fresh assortment of vegetables and organic Himalayan red rice.
Herb Roasted Chicken Au Jus – Indulge in the ultimate comfort food with their Herb Roasted Chicken, slow-cooked to perfection and served with haricot verts and organic Himalayan red rice. The dish is topped with a flavorful Au Jus, making it a truly mouthwatering experience.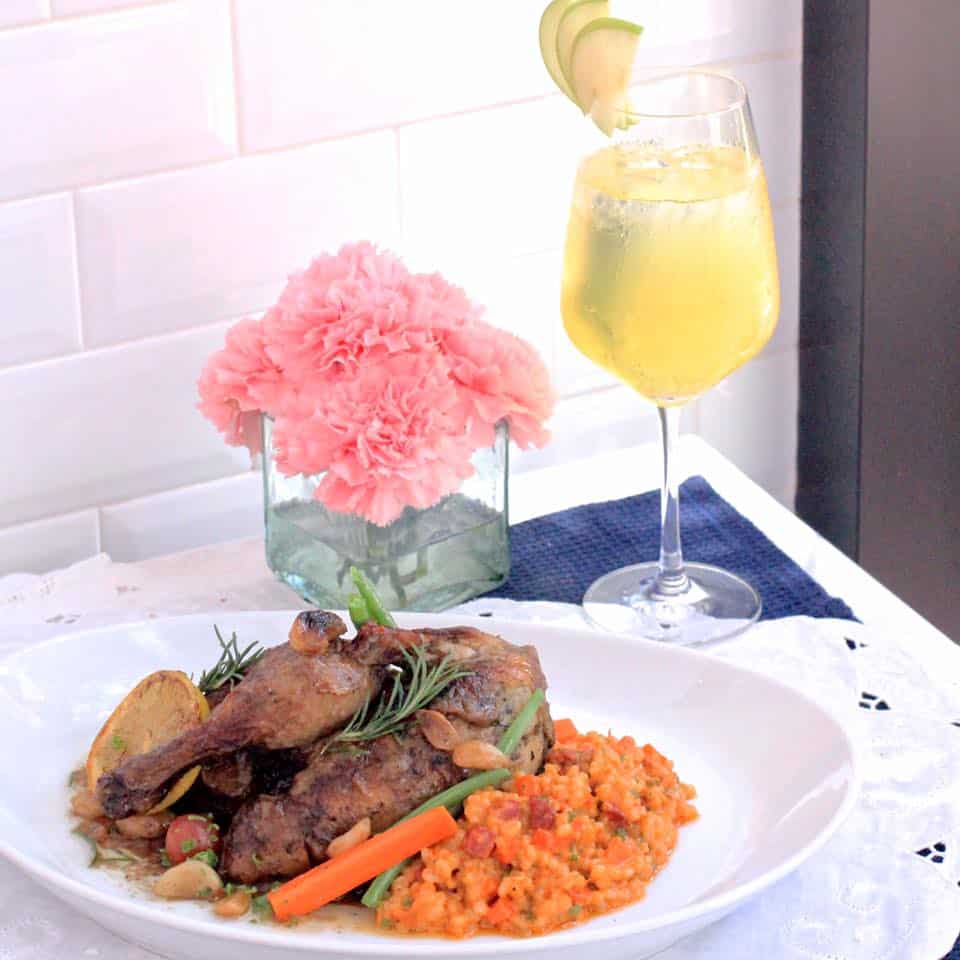 Pasta
Welcome to their pasta menu! Indulge in the savory flavors of organic pasta dishes made with the freshest ingredients. If you are confused about which pasta menu should you order from Dean and DeLuca, you can try the following items:
Pasta E Pomodoro – Enjoy the classic flavors of Italy with the Pasta e Pomodoro dish, made with organic pasta, fresh tomato, basil, garlic, and olive oil. You have the option to add juicy chicken or mouth-watering meatballs for an extra dose of protein.
Butifarra Con Salsa Funghi E Tartufo – Satisfy your taste buds with the Butifarra con Salsa Funghi e Tartufo, featuring organic pasta, savory butifarra sausage, fresh mushrooms, and decadent truffle cream sauce.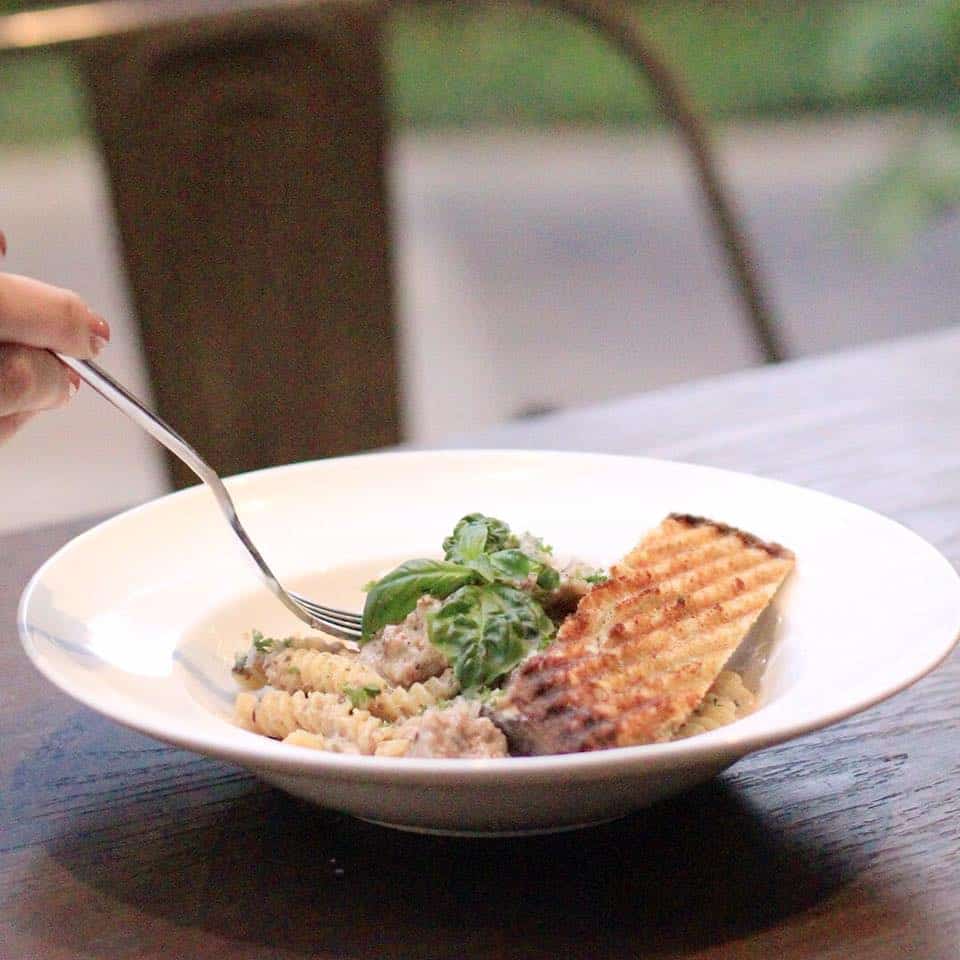 King Crab Pasta – Dive into the flavors of the sea with the King Crab Pasta, made with organic pasta and topped with air-flown fresh crab meat, tangy capsicum, aromatic parsley, juicy cherry tomato, garlic, and extra virgin olive oil.
Green Goddess Pesto – The Green Goddess Pesto, which includes organic pasta, fresh organic basil, almonds, sundried tomatoes, and EVOO, is a must-try. You can add tender chicken or succulent seafood to make it even more satisfying.
Aglio E Olio E Gamberini – Add a bit of spice to your meal with the Aglio E Olio E Gamberini, made with spicy organic pasta in a traditional Italian garlic and olive oil base, topped with plump prawns and juicy cherry tomato.
Grain Bowls
The Dean and Deluca menu offers a range of delicious and nutritious grain bowls that cater to different tastes and dietary preferences. Each bowl features a wholesome combination of high-quality grains, protein, and vegetables, with flavorful sauces and seasonings.
Beef Rendang Bowl – Satisfy your cravings with the spicy Beef Rendang Bowl, featuring tender, grass-fed beef cooked in a signature rendang spice and coconut milk served on a bed of fragrant Himalayan red rice. The dish is completed with a zesty mix of pickled vegetables and red chili, giving it a perfect balance of flavors.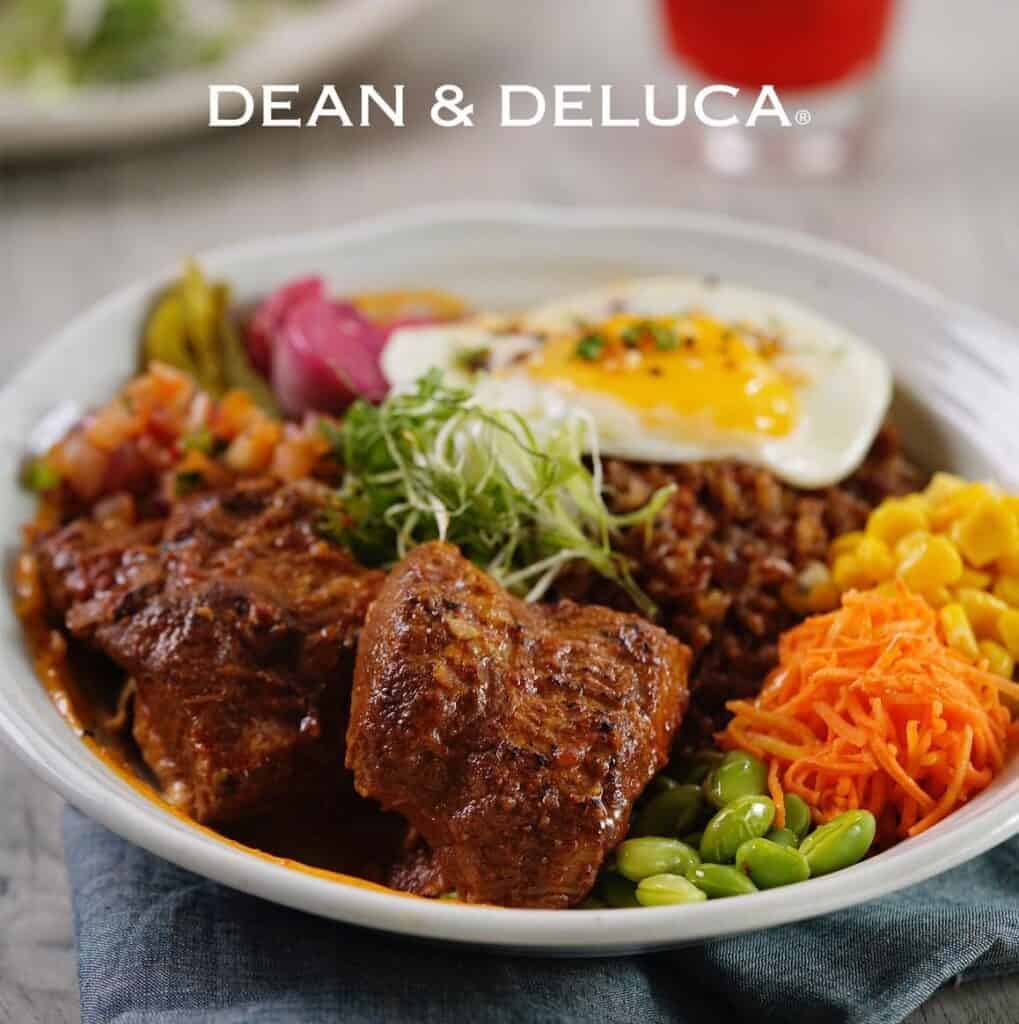 Chorizo Kimchi Rice Bowl – Experience the fusion of flavors in this Dean and DeLuca menu that is made with garlic-spiced chorizo, two free-range eggs, and a generous helping of tangy kimchi and fermented vegetables, all served on a bed of Himalayan red rice.
Miso Marinated Pork Belly Bowl – Indulge in the rich taste of the Slow-cooked Free Range Pork Belly Bowl, marinated in miso and served with a side of house-made kimchi, assorted vegetables, and Himalayan red rice, making for a flavorful and satisfying meal.
Spicy Alaskan Salmon Poke Bowl – Dive into the flavors of the ocean with the Spicy Alaskan Salmon Poke Bowl, featuring premium sushi rice topped with fresh and flavorful Alaskan salmon, tobiko, seaweed, and a tangy mix of pickled vegetables and fruits, making for a refreshing and nutritious meal.
Angus Beef Kimchi Rice Bowl – Taste the goodness of the marinated US Angus beef served on a bed of warm Himalayan red rice, topped with perfect sous vide egg, preserved vegetables, and a generous helping of tangy kimchi, making for a hearty and satisfying meal.
Dean and DeLuca Burger Menu
Their burgers boast only the finest ingredients, starting with USDA Grass-fed Angus beef. Each patty is nestled between house-baked brioche buns and accompanied by a side of the house slow pickles and crispy fries. 
New York Burger – For those who seek a classic experience, the New York burger is a mouthwatering indulgence with melted cheese, fresh lettuce, onions, and tomatoes.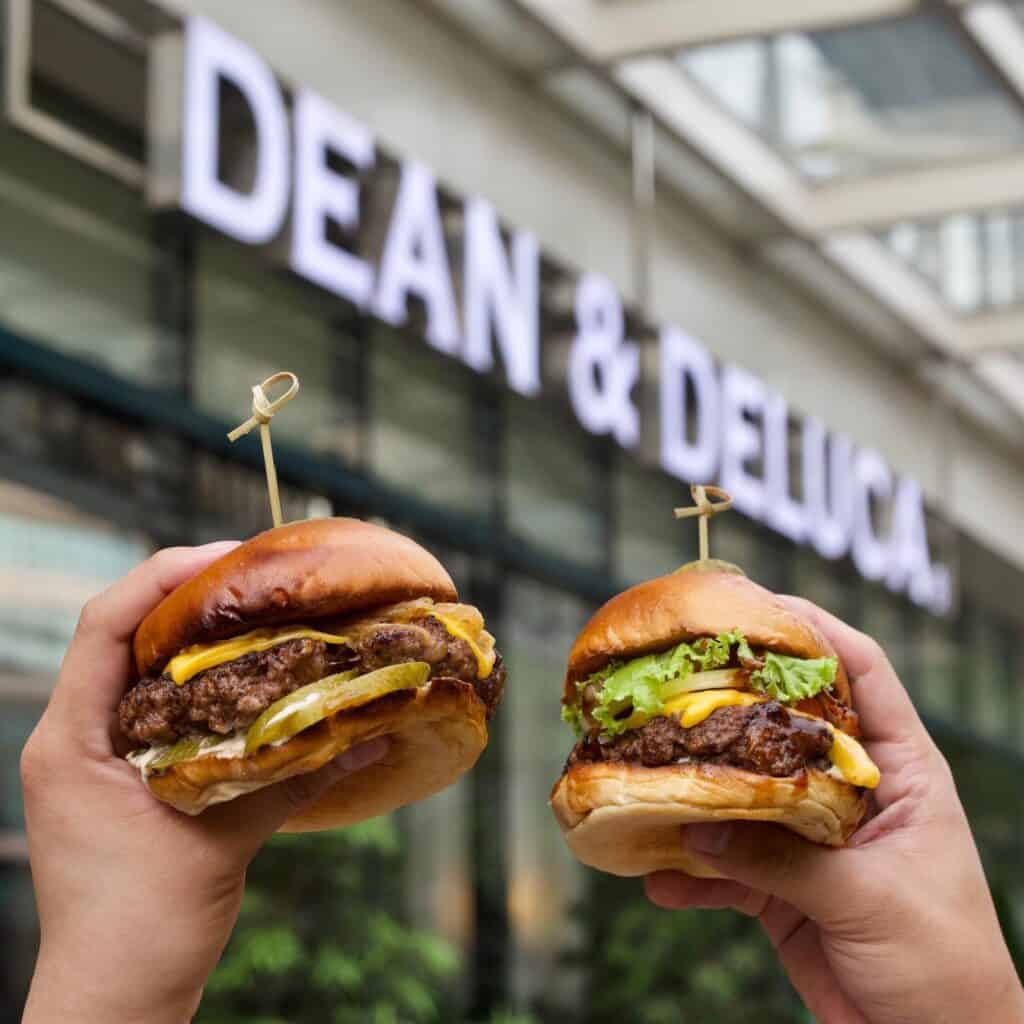 Kansas BBQ Burger – The Kansas BBQ burger offers a sweet and savory experience with caramelized onions, tangy cornichons, crispy bacon, and the signature Dean and DeLuca BBQ sauce.
Truffle – The Truffle burger is a sophisticated choice with earthy mushrooms, Emmental cheese, caramelized onions, and truffle mayo.
Colorado Lamb Burger – Last but not least, the Colorado Lamb Burger is a Mediterranean delight with zest yogurt and tahini, and creamy gouda cheese.
Sandwiches
At the Dean and Deluca sandwich menu, sandwich-making is an art, and they take it seriously. Each sandwich is crafted daily with its signature sourdough starter, free of yeast and chemicals, resulting in a scrumptious and nutritious meal. Dean and Deluca sandwiches come with a side of crispy chips, making for a satisfying lunch on the go or a quick bite in between errands.
Dean and DeLuca Breakfast Sandwich – If you're in the mood for a breakfast sandwich, Dean and Deluca's got you covered. The Breakfast Sandwich is toasted to perfection and piled high with crispy bacon, fresh salad greens, juicy tomatoes, melty American cheddar cheese, farm-fresh free-range scrambled eggs, and a generous drizzle of sriracha mayo, all sitting atop a bed of caramelized onions. It's a breakfast that's both indulgent and healthy, providing a kickstart to your day.
Organic New York Buttermilk Fried Chicken – For those who love fried chicken, Dean and Deluca's Organic New York Buttermilk Fried Chicken sandwich is a must-try. Made with free-range chicken, this sandwich is bursting with flavors and textures. The crispy chicken sits atop a bed of cabbage slaw, house pickles, and cheese sauce, and is smothered with spiced aioli, all nestled within a fluffy brioche bun. It's a mouth-watering sandwich that hits all the right notes.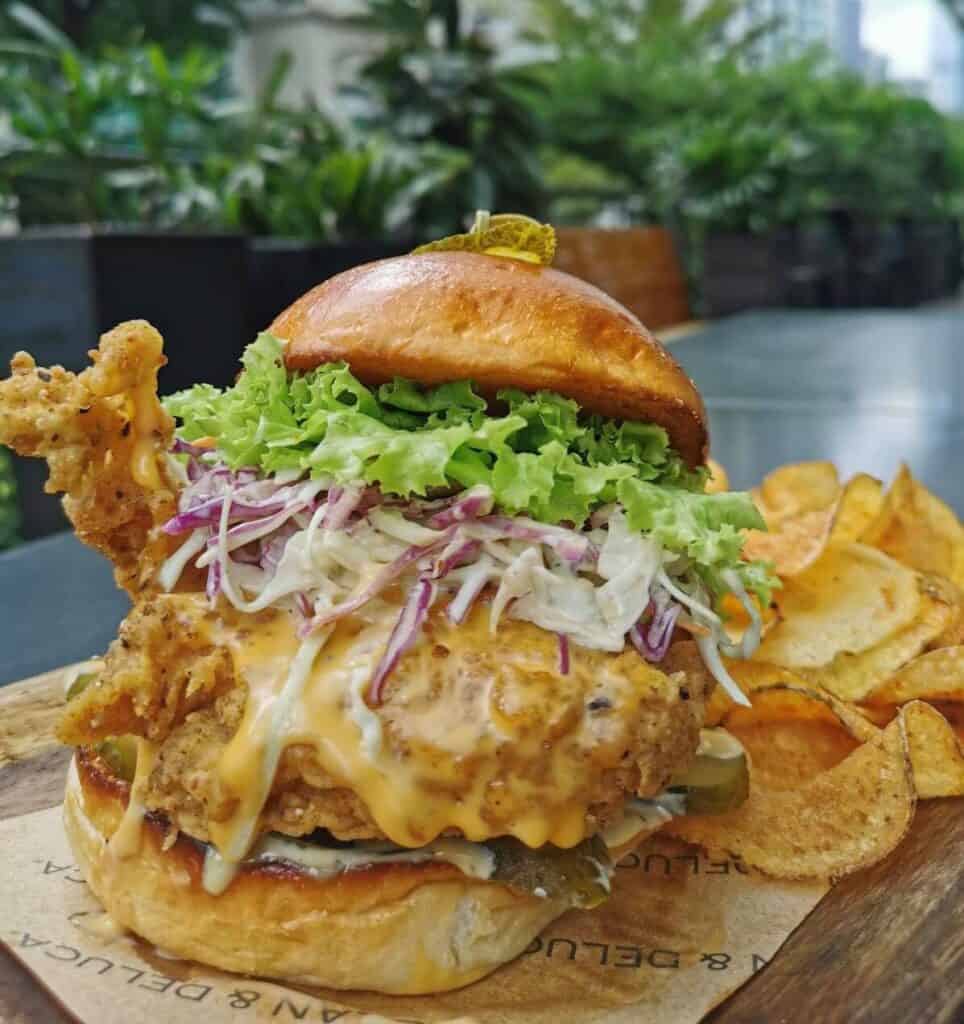 The Scramble – If you're looking for a light but satisfying sandwich, then this menu from Dean and DeLuca menu is perfect for you. This sandwich is made with free-range scrambled eggs, creamy ricotta cheese, and a spicy sriracha mayo, all nestled between a buttery French croissant. You can choose from bacon, ham, or smoked salmon to complete your sandwich. This sandwich is a balanced and delicious choice for breakfast or lunch.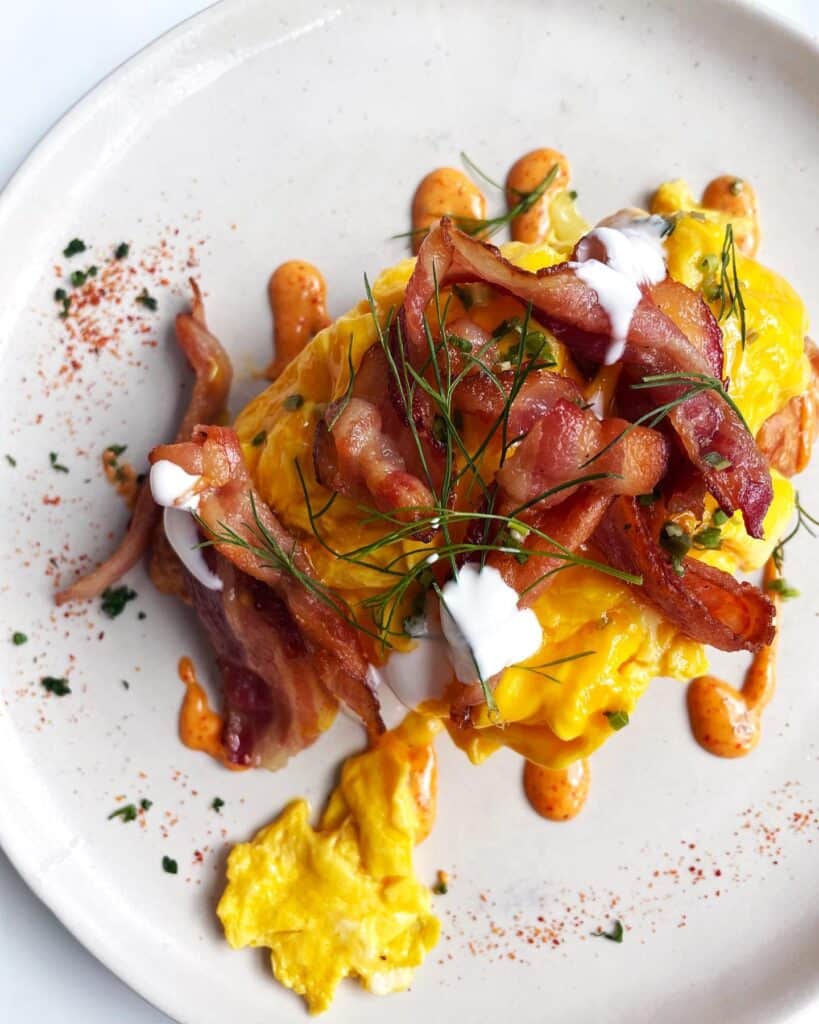 Pastrami – Lastly, the Pastrami sandwich is a classic New York deli favorite. This sandwich is made with Emmental cheese, tangy dijon mustard, and thinly sliced pastrami, all piled high between slices of sourdough bread. It's a simple yet classic sandwich that never fails to satisfy.
At Dean and Deluca, sandwich lovers can indulge in a variety of options made with fresh and high-quality ingredients. Whatever your mood is, make it indulgent or healthful, there's a sandwich for everyone.
Social Media Pages
Know the latest news about the Dean and DeLuca menu by subscribing to or following them through their social media channels. You might get exciting discount codes or promotions just by scrolling through their pages. Their links are provided below to get you redirected to their pages.
Facebook: https://www.facebook.com/deandelucaphilippines
Instagram: https://www.instagram.com/deandelucaph
Twitter: https://twitter.com/deananddelucaph
Website: https://www.deandeluca.com.ph/
FAQs
Who is the owner of Dean and DeLuca Philippines?
Caroline Tanchay is the owner of Dean and DeLuca Philippines. She was inspired to bring the New York brand to the Philippines due to her love for baking and her desire to offer healthy lifestyles to Filipinos. Tanchay faced several challenges in building the brand in the local market, but she remains unfazed and determined to succeed.
As a licensee of the brand, Tanchay has more flexibility in managing the business and introducing her own menu and bakery products that suit the local market. Tanchay, who holds the distinction of being the sole female mining CEO in the country, is a prominent figure in multiple industries such as construction and oil, to name a few.
Despite her extensive involvement in these sectors, Dean & DeLuca marks her debut in the food industry. She recruited top bakers to train her team and tweaked the local setup by building a coffee shop that attracts families and friends to eat and bond. Tanchay's vision and dedication have made Dean and DeLuca a leading croissant in town.
What are Dean and DeLuca known for?
Dean and DeLuca are renowned for an array of gourmet delights and elaborate preparation methods, but it is their sourdough that truly stands out. At the heart of this famous bakery's sourdough bread and pizzas is a 25-year-old starter that originated in France, made from biodynamic flour, organic grapes, and water.
This living organism requires daily feeding and careful nurturing, and Dean and DeLuca follow a natural fermentation process akin to that used in wine and cheese-making. Each handcrafted loaf and pizza dough takes a minimum of 48 hours to make, utilizing only natural ingredients, without the addition of preservatives or chemicals.
With their time-honored tradition of baking, Dean and DeLuca not only strive for excellence but also prioritize the preservation of the true art of baking. Their sourdough bread and pizzas are rich in flavor and easily digestible, promoting good health.
What kind of food and drinks can I expect at Dean and DeLuca?
Dean and DeLuca are renowned in New York for their opulent baked goods and fancy deli items. Their vast menu is offered for breakfast, lunch, and supper, and a variety of beverages are available, including coffee, smoothies, and yogurt with probiotics. The restaurant offers an extensive variety of food, ranging from sweet to sour to spicy.
Their naturally made waffles, pancakes, toasts, and desserts are simply irresistible, using only fresh ingredients without any additives, emulsifiers, or stabilizers. The house-made sourdough, prepared with their unique techniques, is the highlight of their pizza and bread selection. This is just a glimpse of the delightful food and drink options that await at Dean and DeLuca, so come and indulge in a scrumptious meal.
Conclusion
The Dean and DeLuca menu offers a wide range of high-quality, gourmet dishes that cater to every palate. With an unwavering commitment to sourcing the freshest ingredients and crafting dishes that celebrate the best of international cuisine, Dean and DeLuca Philippines has established itself as a go-to destination for foodies and culinary enthusiasts. From sandwiches and salads to indulgent grain bowls, pastries, and freshly brewed coffee, everything is prepared with the same level of care. Whether you are looking for a snack or a meal, Dean and DeLuca is the perfect place to indulge in the finer things in life.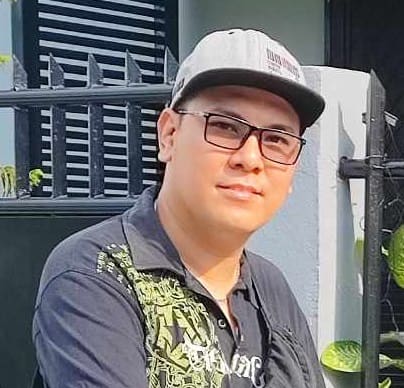 Hi! I'm Nivek Strife, the person who made MenuPH. I'm the one who added most of the popular menus you see on this website, and I really hope you enjoy them! Feel free to check them all out.
Growing up, I was surrounded by lots of tasty foods, like the classic Adobo and the sweet Leche Flan. That love for the many flavors of the Philippines is what got me excited about adding to MenuPH. When I learned how to make websites, I saw the need for a place to show off all the amazing Filipino dishes, and that's how MenuPH started.
MenuPH isn't just a website; it's like a fun journey into food. I've teamed up with famous chefs and found great places all over the Philippines to bring you a bunch of menus that show off the best of Filipino cuisine. Whether you're into the usual dishes or new twists, MenuPH is here to guide you through the rich world of Filipino flavors.
With MenuPH, my aim is to help local businesses, talk about good food choices, and make a group of friends who love food. No matter if you like fancy restaurants or street food, MenuPH has something for you. Come join me on this food adventure as we find great places, taste real flavors, and enjoy the unique food traditions that make the Philippines awesome.