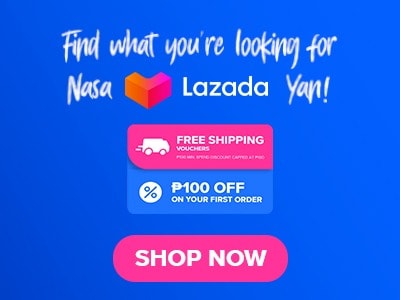 The Big Chill menu offers a wide selection of smoothies and fruit juices that comes in a variety of blends and flavors. Each cup is made of fresh fruits that are blended with ice upon ordering. It has "just juiced" drinks that are freshly pressed from all-natural fruits and vegetables. It also offers splendid blends, power blends, and food options. There are also healthy extras that you can add to your drink to pour in more nutrients.
Below, you'll find the updated list of Big Chill menu prices.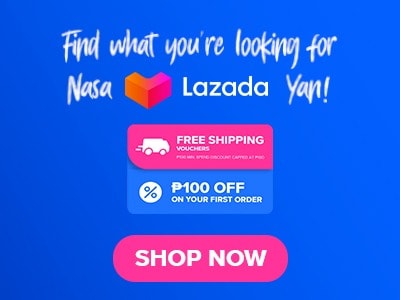 Menu Items
Price (PHP)

Just Juiced

Apple, Carrot, or Orange (160z)
220
Apple, Carrot, or Orange (220z)
265
Fantastic Five (16oz)
220
Fantastic Five (22oz)
265

Premium Fruit + Regular Fruit

Gorgeous Grape (16oz)
170
Gorgeous Grape (22oz)
200
Kiwi Kraze (16oz)
170
Kiwi Kraze (22oz)
200
Orange Blast (16oz)
170
Orange Blast (22oz)
200

Seasonal Fruit + Regular Fruit

Strawberry Daiquiri (16oz)
185
Strawberry Daiquiri (22oz)
245
Avocado Bliss (16oz)
140
Avocado Bliss (22oz)
160
Melon Melba (16oz)
125
Melon Melba (22oz)
145

Regular Fruits

Banana Peanut (16oz)
95
Banana Peanut (22oz)
115
Banana Smoothie (16oz)
95
Banana Smoothie (22oz)
115
Green Mango (16oz)
115
Green Mango (22oz)
145
Mango Mania (16oz)
115
Mango Mania (22oz)
145
Watermelon Cooler (16oz)
95
Watermelon Cooler (22oz)
115
Luscious Lychee (16oz)
95
Luscious Lychee (22oz)
115
Pineapple Paradise (16oz)
95
Pineapple Paradise (22oz)
115

Optional Add Ons

Calcium Boost
60
Whey Protein
85
Spirulina
30
Vitamin C
30
Milk
30
Yogurt
30

Powerblends

Supercharger (16oz)
175
Supercharger (22oz)
200
Coldbuster-C (16oz)
150
Coldbuster-C (22oz)
175
Power Breakfast (16oz)
135
Power Breakfast (22oz)
160

Add-On

Premium or Seasonal (50g)
50
Regular Fruit (50g)
40

Chef-designed Salads

China Chicken
155
Classic Chicken Ceasar
155
Taco Style Salad
155
Turning Japanese
155

Chef-designed Sandwiches

BLT with a Twist
185
Classic Chicken Caesar
185
Meditteranean Veggie, White Cheese, & Pesto
185

Slim Sandwiches

Chicken Salad with Chopped Apples
85
Tuna with Onions
85
Cheddar Cheese Pimiento
85
Egg Salad Supreme
85

Pasta

Pesto Cream Carbonara
160
Spanish Sardines in Basil Oil
160
Baked Ziti
160
Puttanesca
160
Soup of the Day
85
About Big Chill
Big Chill is one of the brands under Big Chill Inc. Since 1994, they are committed to promoting sustainable and mindful eating by serving healthy and refreshing smoothies and fruit juices made from fresh fruits. Their drinks are fresh, all-natural, and free of preservatives to provide healthy and refreshing food. Today, it has stores located in various malls in Metro Manila.
Big Chill Menu Best Seller
Big Chill's splendid blends and power blends are its bestsellers as it contains a lot of nutrients.
Avocado Bliss– A smoothie that is described as "bliss in a cup". It has a creamy texture and is rich with Avocado's essential nutrients such as Vitamin C, Vitamin E, Vitamin K, fiber, protein, and healthy fats. Each sip provides a refreshing feeling and a lot of nutrients that make you love it more. This splendid blend is a perfect way to boost your energy, improve your health, and make your day blissful.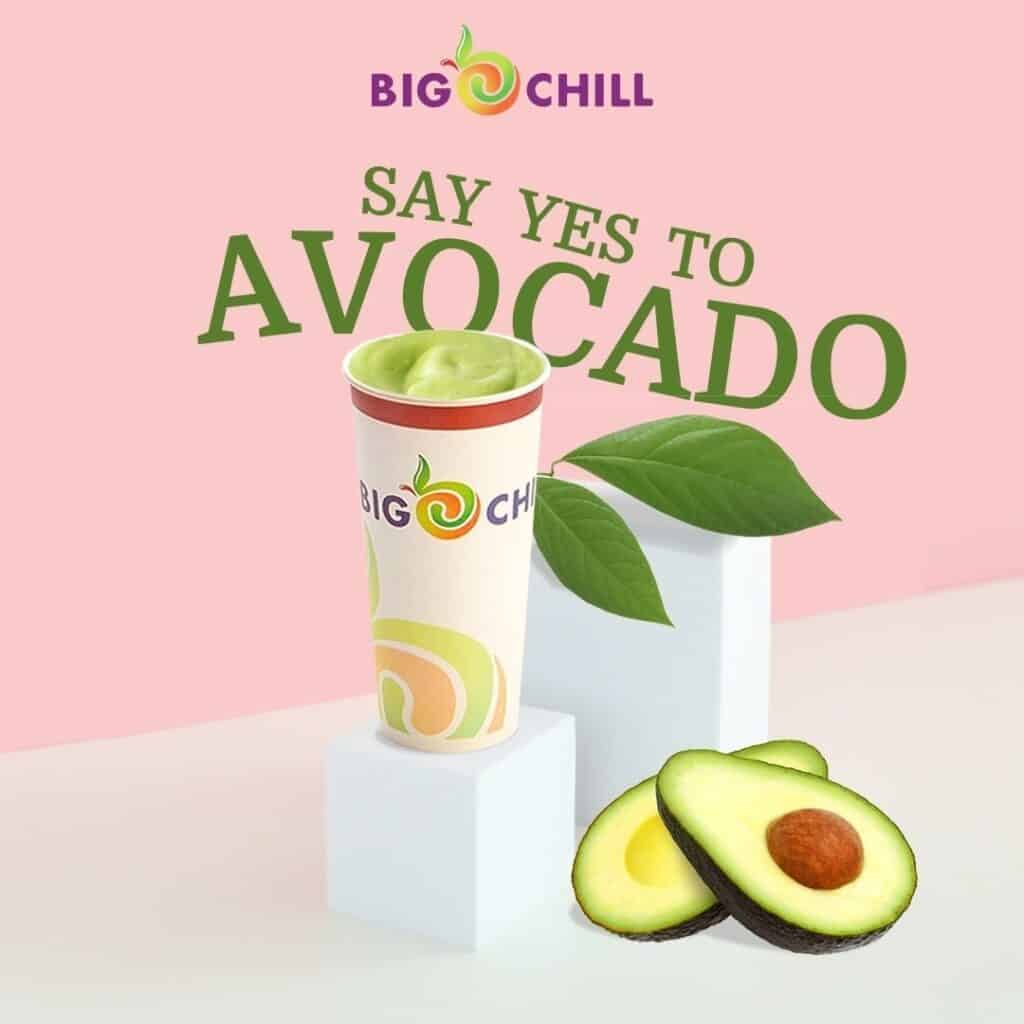 Mango Mania – The mango mania smoothie is described as "sunshine in a glass" because of the fresh mango's vibrant color. It can be a quick on-the-go snack or healthy breakfast that can make your day brighter and blissful. This Big Chill menu has a lot of nutritional content that will make you healthier and refreshed.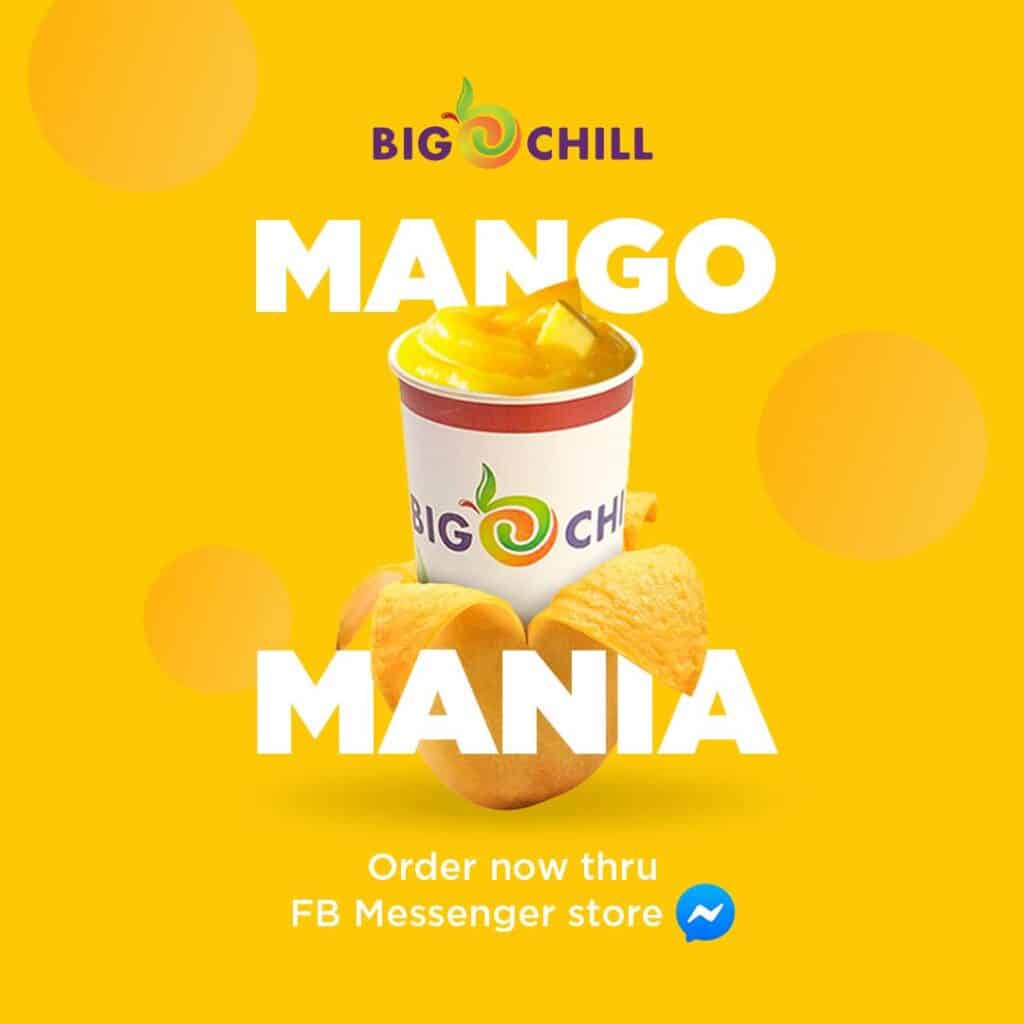 Watermelon Cooler – It is made up of fresh watermelon and ice cubes that are blended together. This regular fruit blend is perfect to detoxify your week with something healthy and delicious. Feel the summer at any time of the year by enjoying a refreshing cup of watermelon cooler.
Coldbuster-C – This power blend is rich in Vitamin C which can help you strengthen your immune system to boost the natural defenses of your body against sickness or diseases. It will also help your body to easily adapt to changing weather conditions. Pineapple, orange, banana, low-fat yogurt, and milk are blended to create this nutritious and delicious drink. Aside from Vitamin C, you'll also get calcium and fiber that will make you healthier and stronger.
Supercharger – A combination of mango, strawberry, grape, and low-fat yogurt creates a delicious boost. You can also add fruit to this Big Chill's power blend to get more nutrients that s good for your health.
Big Chill Splendid Blends Menu
Splendid blends consist of one or two of your favorite fruits that are blended with ice. It offers regular fruits, a combination of premium fruit and regular fruit, and a combination of seasonal fruit and regular fruit. These blends are available in 16oz and 220z.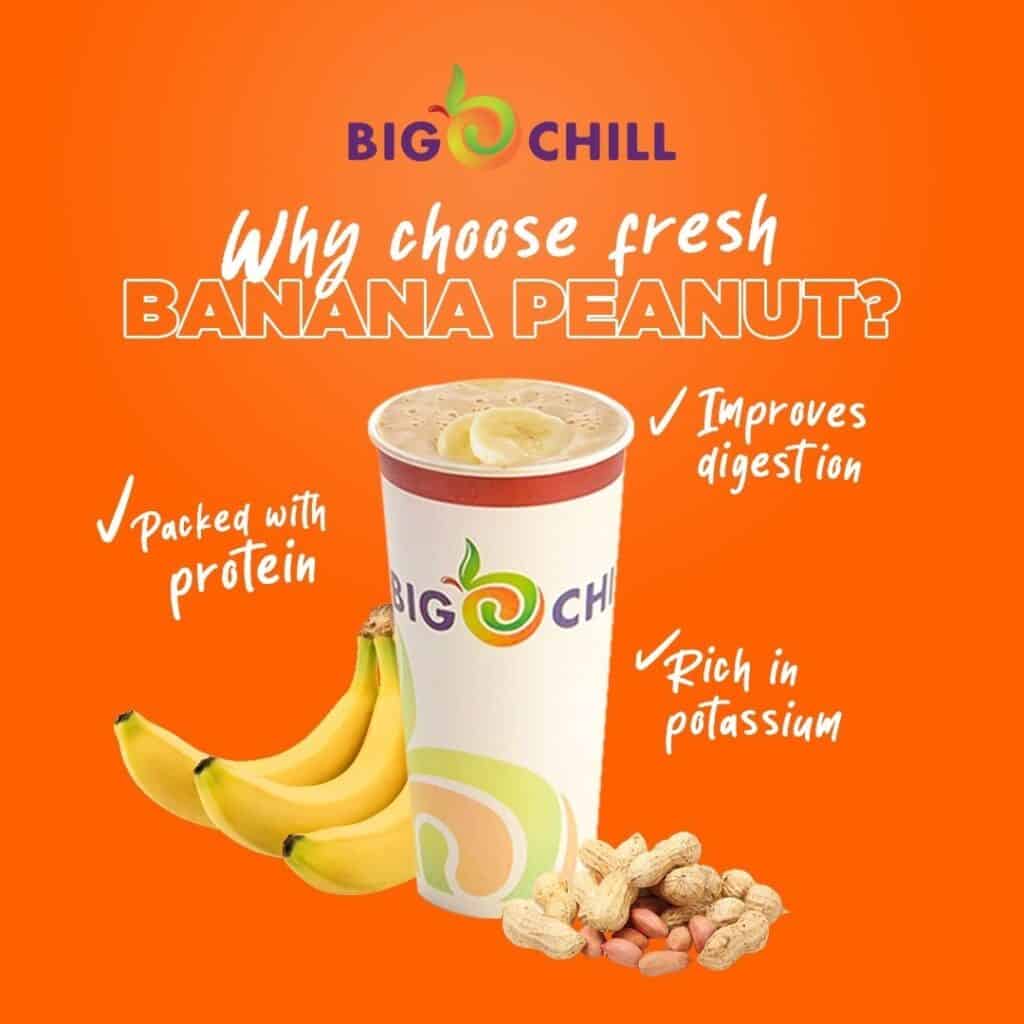 The available flavors in regular fruits are banana peanut, banana smoothie, luscious lychee, mango mania, pineapple paradise, and watermelon cooler. Premium fruit and regular fruit blends consist of gorgeous grape, kiwi kraze, and orange blasts. Seasonal fruit and regular fruit blends include strawberry daiquiri, avocado bliss, and melon melba.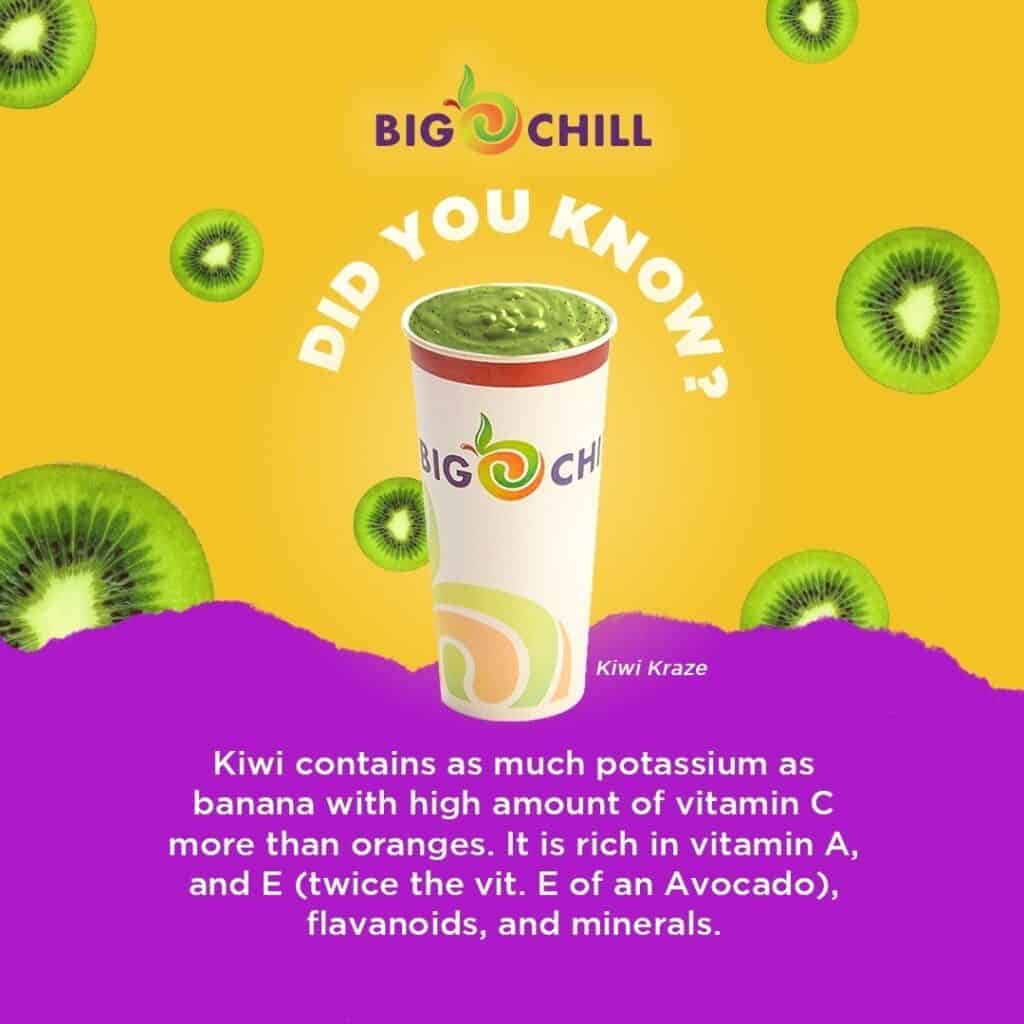 These blends are perfect if you want to cool off with something healthy and delectable. Refresh your mind and body with this Big Chill menu to boost your energy and be more productive throughout the day.
Food Options
Big Chill also offers food options that you can pair up with your favorite blends.
BLT with a Twist – As its name implies, this sandwich is made up of bacon, lettuce, and tomatoes. Big Chill added a special twist to this dish to make it more delectable.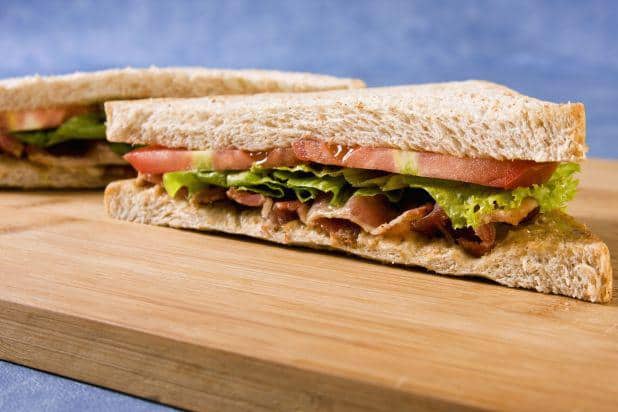 Classic Chicken Caesar – This classic chicken Caesar salad is made up of grilled chicken, parmesan, bacon, green herbs and vegetables, croutons, and Caesar dressing.
Cheddar Cheese Pimiento – It is one of the hearty slim sandwiches that Big Chill offers. The fillings of this sandwich consist of cheddar cheese pimiento and other special ingredients. It is best to pair it with a fresh fruit shake of your choice.
Pesto Cream Carbonara – A creamy carbonara that is cooked with Big Chill's premium, fresh, and green ingredients and dressed in pesto.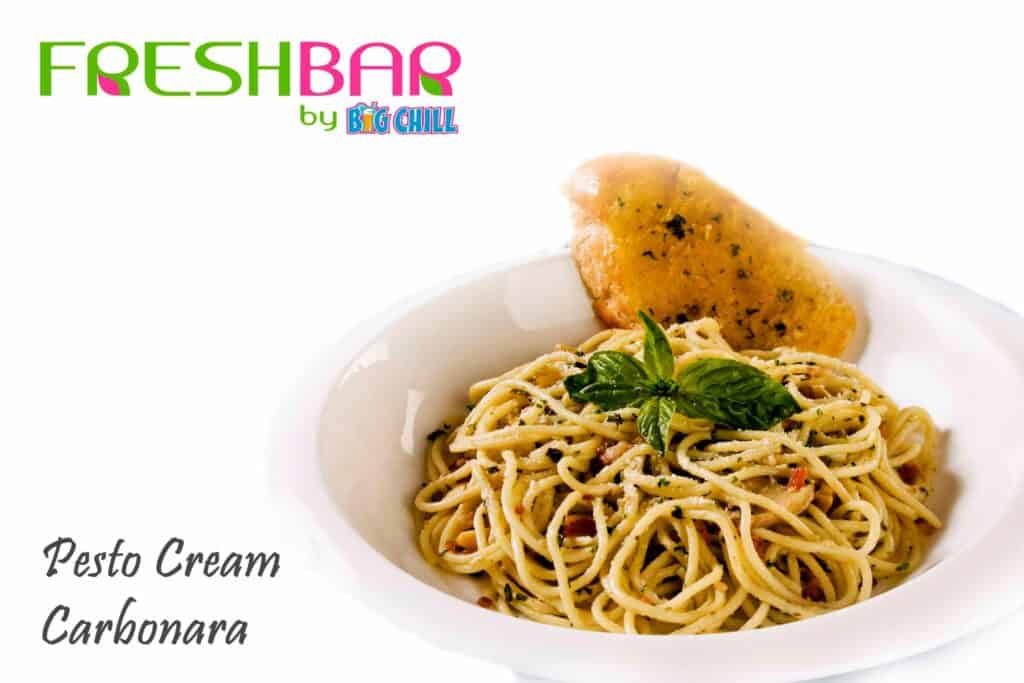 Powerblends
Big Chill's power blends are a set of specially formulated signature fruit blends. It consists of Supercharger, Coldbuster – C, and Power Breakfast.
The supercharger blend is a good option to jumpstart your day as it contains nutrients, amino acids, and antioxidants. The flavors that you can choose from are mango, strawberry, grape, and low-fat yogurt. This menu from Big Chill is a mixture of low-fat yogurt, mango, grape, and strawberry.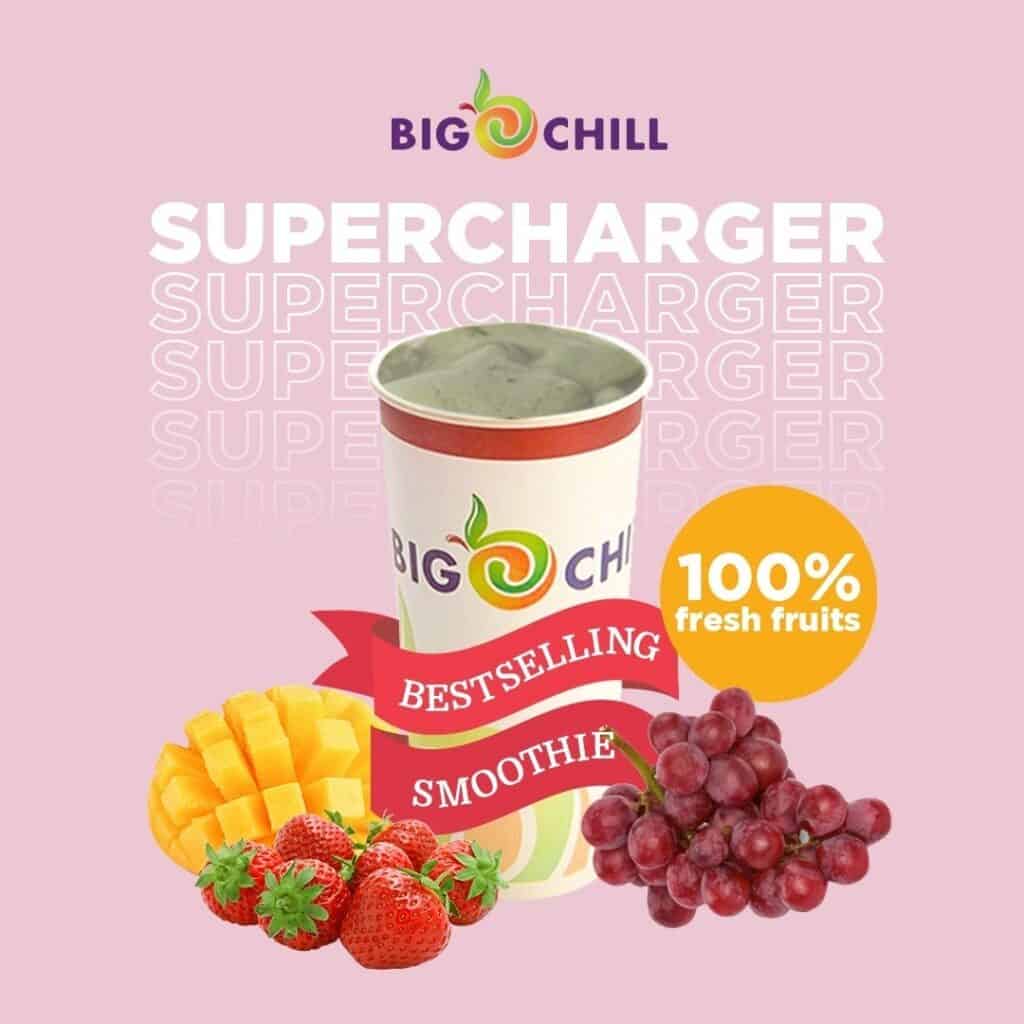 Coldbuster-C is rich in Calcium, Fiber, and Vitamin C that can boost your immunity so your body can easily fight sickness or diseases. Pineapple, low-fat yogurt, orange, milk, banana, and vitamin C are blended into this powerful drink.
Power Breakfast includes banana, oatmeal, cashew nut, milk, and low-fat yogurt. It is perfect for those who are in a rush as they can easily sip breakfast while on the go. It is a good source of potassium and fiber.
These superchargers are available in 16oz and 22oz. You can also add regular, premium, or seasonal fruit to power up your day.
Big Chill Menu Delivery
Big Chill has a partnership with online delivery platforms so you can enjoy a healthy and refreshing drink to power up your day. Place your orders via Grabfood and Foodpanda to enjoy your favorite juices and smoothies in your home or office. You can also message them through the contact information posted on their social media pages to arrange your orders for deliveries.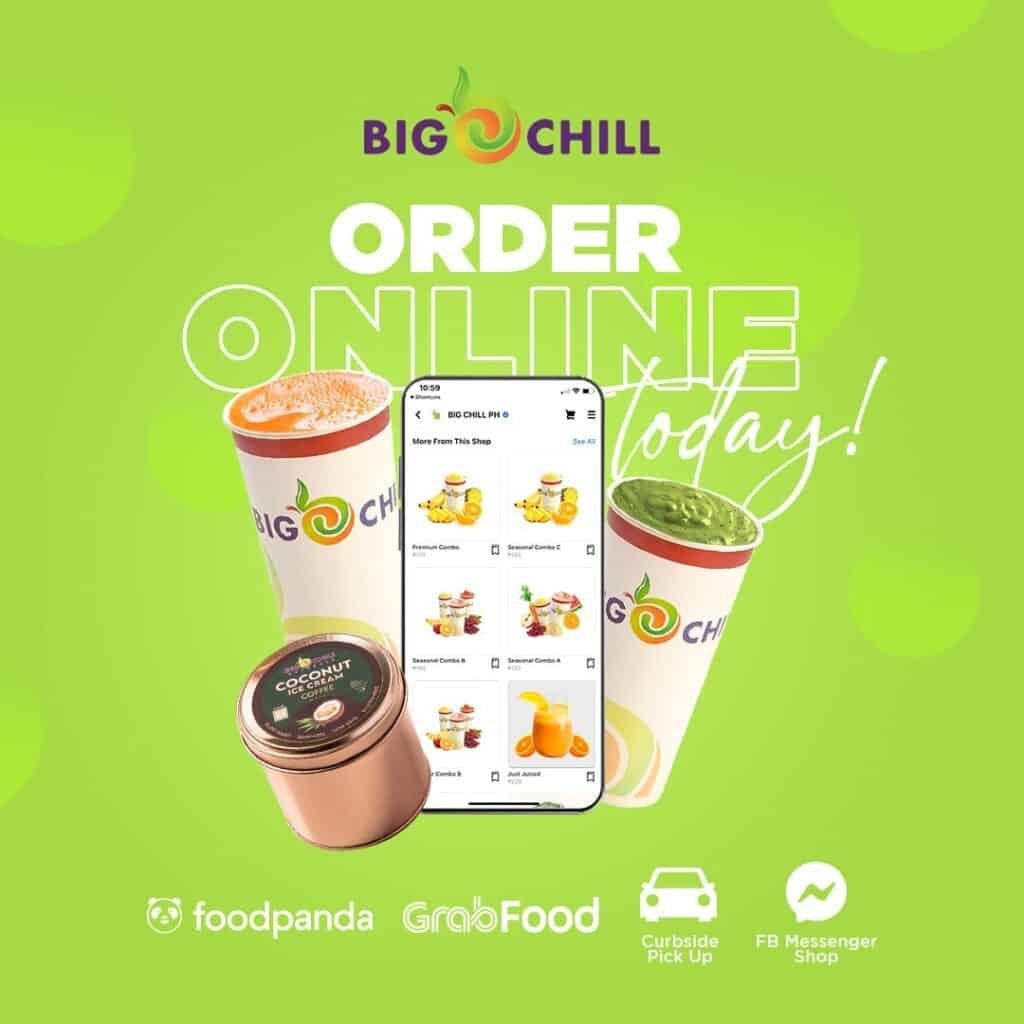 Social Media Pages
Looking for more information about Big Chill, then browse through their social media accounts to know more about exciting offers and news about their latest food menus.
Facebook: https://www.facebook.com/bigchillph/
Instagram: https://www.instagram.com/bigchill_ph/
Twitter: https://twitter.com/bigchill_ph/
Big Chill has also a website and offers other products of their brands that will surely encourage you to support them more by clicking this link.
Conclusion
The Big Chill menu is perfect for those who want to start a vibrant healthy lifestyle. Adding these fruit juices and smoothies to your diet can make your body healthier. Don't miss out on their limited-edition smoothies by following their social media accounts. They also offer discounts when you pay via ShopeePay QR in their participating stores and meet their required minimum spend. Every cup of fruit juices and smoothies contains a lot of nutrients and vitamins that can make your life healthier and happier.