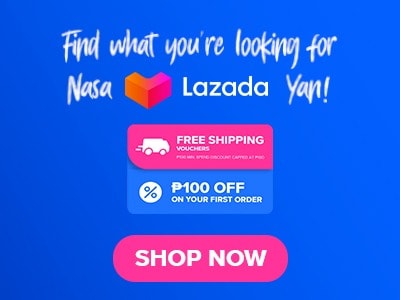 When you want to indulge yourself or rejoice, a big, juicy steak works wonders. When prepared properly, steak is among the splurge-worthy most luxurious foods available, especially when chic restaurant ambiance and white tablecloths are present. In Ruth's Chris Steakhouse menu, you will surely satisfy your steak cravings and many more.
Below, you'll find the updated list of Ruth's Chris Steakhouse menu prices.
Menu Items
Price (PHP)

Appetizers

Shrimp Cocktail
880
Carpaccio
780
Barbecued Shrimp
880
Seared Ahi-Tuna
780
Oysters Rockefeller
1600
Sizzlin Blue Crab Cakes
980
Mushrooms Stuffed with Crabmeat
650
Sizzlin Jumbo Scallops
980
Crabtini
980
Seared Foie Gras
980

Salads and Soups

Caesar Salad
520
Spinach Salad
470
Harvest Salad
530
Ruth's Chop Salad
520
Steak House Salad
450
Tomato and Onion Salad
480
Soup of the Day
480
Lobster Bisque
530

Entrees

Fillet
3600
Petite Fillet (170g)
2100
Petite Fillet (230g)
2900
Petite Fillet and Shrimp
3400
New York Strip (340g)
3400
New York Strip (450g)
4100
Ribeye (340g)
3400
Ribeye (450g)
4100
Cowboy Ribeye
6200
T-Bone
6000
Porterhouse for Two
10200
Tomahawk Ribeye
10700

Entrée Complements

Shrimp
590
Au Poivre Sauce
200
Oscar Style
590
Bleu Cheese Crust
200

Seafood and Specialties

Lamb Chops
3800
Stuffed Chicken Breast
880
Grilled Portobello
980
Barbecued Shrimp
1700
Ahi Tuna Stack
1300
Thai Chili Salmon
1300
Fresh Lobster
Market

Potatoes

Au Gratin
450
Baked
450
Mashed
450
Julienne
450
Steak Fries
450
Lyonnaise
450

Vegetables

Sauteed Spinach
450
Creamed Spinach
450
Spinach Au Gratin
450
Fresh Broccoli
450
Broccoli Au Gratin
450
Fire Roasted Corn
450
Pan Roasted Wild Mushroom
500
Roasted Brussels Sprouts
480
Broiled Tomatoes
450
French Fried Onion Rings
450
Macaroni with Cheese
450
Grilled Asparagus with Hollandaise
480

Desserts

Caramelized Banana Cream Pie
480
Warm Apple Crumb Tart
480
Cheesecake
480
Chocolate Molten Cake
480
Chocolate Sin Cake
350
Crème Brulee
350
Chocolate Chunk Bread Pudding
380
Fresh Seasonal Berries
420
Ice Cream or Sorbet
350

Coffee

Coffee
120
Tea
120
Cappuccino/Latte
140
Espresso
120
About Ruth's Chris Steakhouse
Ruth was committed to giving her family a better life. Even when a fire forced her to relocate, Ruth's excitement and tenacity enabled her goal to come true this time, with Ruth's Chris Steakhouse bearing her name on the door.
Ruth's Chris has grown from modest beginnings to become one of the most renowned steakhouses in the world. To keep the restaurant open after a kitchen fire damaged Chris Steakhouse in 1976, Ruth was compelled to move it. Ruth changed the name of the establishment to Ruth's Chris Steakhouse with little notice and a sly smirk. That moniker with a tongue twister was created because it worked.
Ruth's Chris Steakhouse Menu Best Steak
Perhaps a delicate, melt-in-your-mouth cut is what you're after, or perhaps a savory cut with marbling is more your style. Continue reading to discover more about the various steak cuts available at Ruth's Chris and what makes them special. Additionally, the softness and taste of each cut they provide are significantly influenced by their exclusive method for maturing the steaks.
Ribeye – This Ruth's Chris Steakhouse menu is called marbling when a steak has streaks of fat expertly incorporated into the lean portions, and the ribeye is renowned for it. Many steak enthusiasts like Prime ribeyes because of the flavorful quantity of marbling in them. The fat contributes significantly to the steak's uniquely rich taste, which may further be improved by the maturing and cooking processes.
New York Strip – Enjoy it as a 19 oz. bone-in specialty cut, as Ruth favored, or as a 16 oz. boneless strip steak. The latter choice is even more flavorful since the bone and its marrow give the meat more flavor while it cooks at high temperatures, such as those found in our 1800-degree broiler.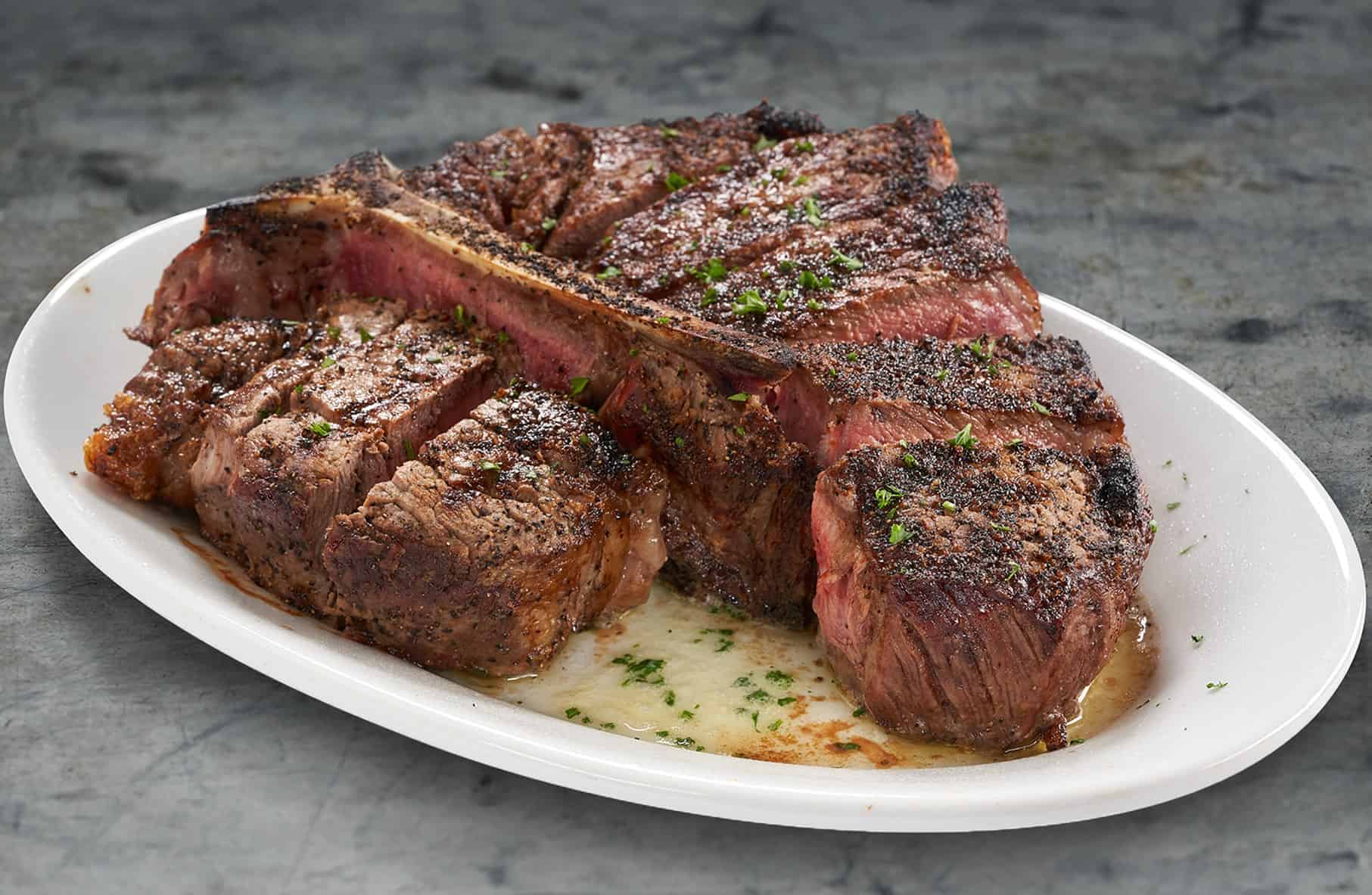 Porterhouse – The Porterhouse steak demonstrates that you can have your steak and eat it too by providing the best of both worlds. Consider purchasing the Porterhouse as getting a flavorful, bone-in New York Strip and a tender, bone-in Filet all in one magnificent steak. Come hungry and bring a companion because at Ruth's Chris we offer a big 40 oz cut that's intended for two.
Tomahawk Ribeye – There are a few significant variations between the Tomahawk Ribeye and the conventional Ribeye, despite the fact that they are virtually the same cut. The Tomahawk Ribeye is distinguished first and foremost by its long, French-trimmed bone with a handle-like form. The Tomahawk is sliced according to the thickness of the rib bone and is normally around 2 inches thick and weighs between 30 and 45 oz. This is the second key difference. When the highly marbled and incredibly tender steak is cooked, the intramuscular fat mixes with the nutrients released from the big bone to give it its flavorful, melt-in-your-mouth quality.
Ruth's Chris Steakhouse Best Dishes Menu
Veal Osso Buco Ravioli – But what really pulls out the taste in this meal is the veal demi-glace. It's an enormously rich sauce that complements what would otherwise be a fairly light pasta so beautifully. Although you may not think to order this in a steakhouse, it is really something exceptional.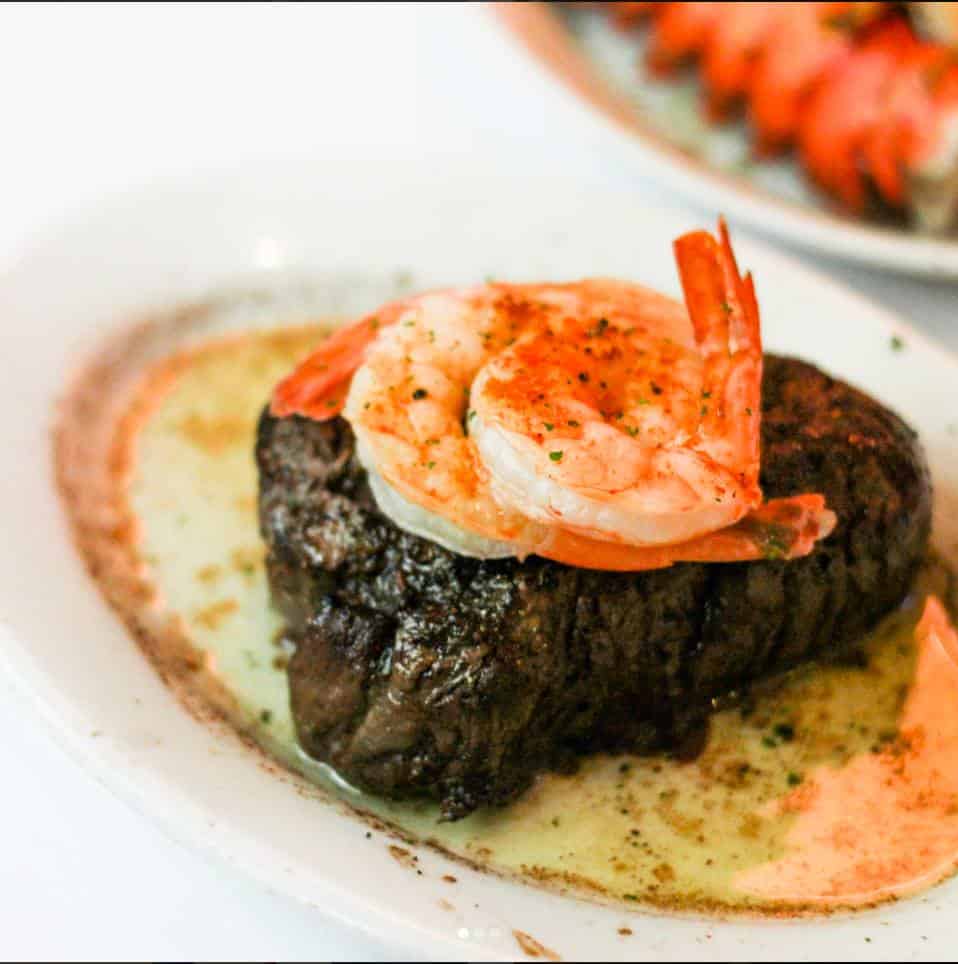 Petite Filet and Shrimp – Before you even sit down at the table when dining out, you could already be certain of your preferences. And for those like that, Ruth's Chris Steakhouse's tiny filet and shrimp might not sound like the ideal choice. But for those of us who struggle to decide what to order, this could be the best option. You essentially get to sample two dishes when you order the tiny filet and shrimp.
Chocolate Sin Cake – It's time to discuss the greatest dessert the restaurant offers. Take it from us: you must get the chocolate sin cake from Ruth's Chris Steakhouse menu when you visit them. It truly is sinfully delicious. Since this cake contains no flour, it is very moist; if you order this, you won't have to worry about biting into a dry piece of cake. The cake gains a layer of richness and elegance with the addition of ganache, which also intensifies the chocolate flavor.
Best Drinks at Ruth's Chris Steakhouse Menu
The Philippine branch does not provide a large selection of drinks, in contrast to other branches throughout the world. Only coffee and tea are available. Some of the top drinks are as follows:
Reyes Rita – It's a beverage designed for summertime evenings out. The Reyes Rita is created with Patron Reposado, Ancho Reyes Original, and vanilla-jalapeno agave, and is exclusively available during this season. Tajin rim is used as a garnish.
Red Wine – Displaying wines made by some of the world's top vineyards and wineries. White Wine – From light and fresh to crisp and dry, choose a white wine from their award-winning wine range or let them offer a suggestion based on your tastes.
Promotions
Here are the available promotions of this restaurant, you can also check out different promos available on their website.
FOUNDER'S FAVORITE – A perfect date night. Enjoy our Founder's Favorite, which is only available for a short period of time: a sizzling New York Strip for two with two glasses of The Federalist Cabernet Sauvignon.
Ruth's Chris Steakhouse – A superb wine combination at an alluring price. Drink some The Prisoner Red Blend. Try one of the three entrées. The finest times in life are experienced in this way.
Ruth's Chris Steakhouse – Enjoy a 3-course, fixed-price dinner with a starter, entrée, personal side, and dessert of your choosing. obtainable for eat-in.
Ruth's Chris Menu Delivery
Unlike most famous restaurants here in the Philippines, Ruth's Chris cannot be found on typical delivery apps such as Foodpanda or Grab food. This is because this restaurant is not just about the taste of the food that you eat. It is more than the menu items. This restaurant is about the experience that you get. However, if you really cannot go to Ruth's Chris you can always order via their website at https://order.ruthschris.com/
FAQs
Can you wear sneakers to Ruth's Chris?
Almost everything is acceptable. It's OK to wear anything from casual to formal attire. There is no dress code, and anything you are wearing is comfortable there.
Can you wear shorts to Ruth's Chris?
At Ruth's Chris, we work to provide a relaxed, inviting environment for all guests. They encourage visitors to support this environment by refraining from donning exposed undergarments, tank tops, cut-off shorts, and shirts containing vulgar or insulting language. Simply said, only cut-off shorts are prohibited at this establishment.
Does Ruth's Chris automatically add gratuity?
Unlike most restaurants in the region, Ruth's Chris does not automatically include tips. As a result, many tables inadvertently commit stiffing. Your regulars fortunately keep you afloat. However, a lack of visitor communication on gratuities results in a high turnover rate.
Social Media Account
In order to make sure that you are getting the latest updates about the Ruth's Chris Steakhouse menu, prices, and promo, we encourage you to visit their website from time to time or subscribe to their social media pages.
Website: https://www.ruthschris.com/restaurant-locations/manila/
Facebook: https://www.facebook.com/ruthschrisph/
Instagram: https://www.instagram.com/ruthschrisph/
Twitter: https://twitter.com/ruthschris
Despite being a chain today, Ruth's Chris Steakhouse menu is a particularly fine one that serves its signature dishes well. At Ruth's Chris Steakhouse, you can get the ultimate steakhouse experience in Manila. Enjoy a bottle of wine from our acclaimed wine selection and a USDA Prime steak that is served sizzling on a 500° plate. This steakhouse in Manila offers a memorable dining experience for you and your guests with a roomy bar and numerous dining areas perfect for business meals, private gatherings, and romantic evenings.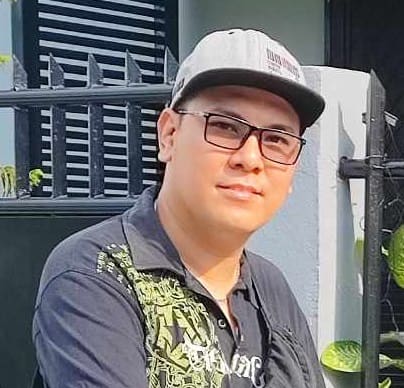 Hi! I'm Nivek Strife, the person who made MenuPH. I'm the one who added most of the popular menus you see on this website, and I really hope you enjoy them! Feel free to check them all out.
Growing up, I was surrounded by lots of tasty foods, like the classic Adobo and the sweet Leche Flan. That love for the many flavors of the Philippines is what got me excited about adding to MenuPH. When I learned how to make websites, I saw the need for a place to show off all the amazing Filipino dishes, and that's how MenuPH started.
MenuPH isn't just a website; it's like a fun journey into food. I've teamed up with famous chefs and found great places all over the Philippines to bring you a bunch of menus that show off the best of Filipino cuisine. Whether you're into the usual dishes or new twists, MenuPH is here to guide you through the rich world of Filipino flavors.
With MenuPH, my aim is to help local businesses, talk about good food choices, and make a group of friends who love food. No matter if you like fancy restaurants or street food, MenuPH has something for you. Come join me on this food adventure as we find great places, taste real flavors, and enjoy the unique food traditions that make the Philippines awesome.