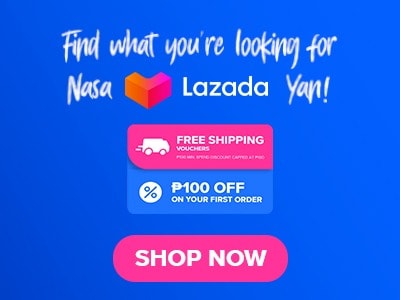 The Food Club Philippines menu offers a wide selection of international dishes such as Japanese sushi and sashimi, Chinese dim sum, Italian pizza and pasta, American burgers and steaks, Filipino cuisine, and many more. Their buffet also includes a dessert bar with cakes, pastries, and ice cream, as well as a drinks station with a variety of juices and other beverages. Each cuisine has its own section that is divided into breakfast, lunch, and dinner. The Food Club Menu is a popular dining destination for those looking for a buffet-style meal, and the food is generally of good quality.
Below, you'll find the updated list of The Food Club menu prices.
Menu Items
Price (PHP)

Weekdays and Weekends

Lunch Buffet (Weekdays)
599
Dinner Buffet (Weekdays)
699
Dinner - Lunch Buffet (Weekends & Holidays)
799
About The Food Club
The Food Club is a buffet-style restaurant in Pasay City, Metro Manila, that serves a variety of dishes from various cuisines, including Filipino, Japanese, Chinese, Korean, Italian, and American. They also have a dessert bar featuring cakes, pastries, and ice cream, as well as a drinks station with a variety of juices and other beverages.
Customers can enjoy an all-you-can-eat experience with a diverse selection of dishes. Additionally, the restaurant also has a live cooking station where diners can have their food prepared to their specifications.
The Food Club Buffet Review
The Food Club is one of the most popular buffet restaurants in the Philippines. It is one of the most popular buffet restaurants in the country for its extensive menu, and the ambiance of the restaurant was inviting and the staff were very friendly and accommodating.
Seafood Section
The buffet journey began with their fresh seafood section, which had an impressive selection of shrimp, crabs, mussels, and clams. All these are cooked perfectly, and the sauces perfectly complement the flavors of the seafood.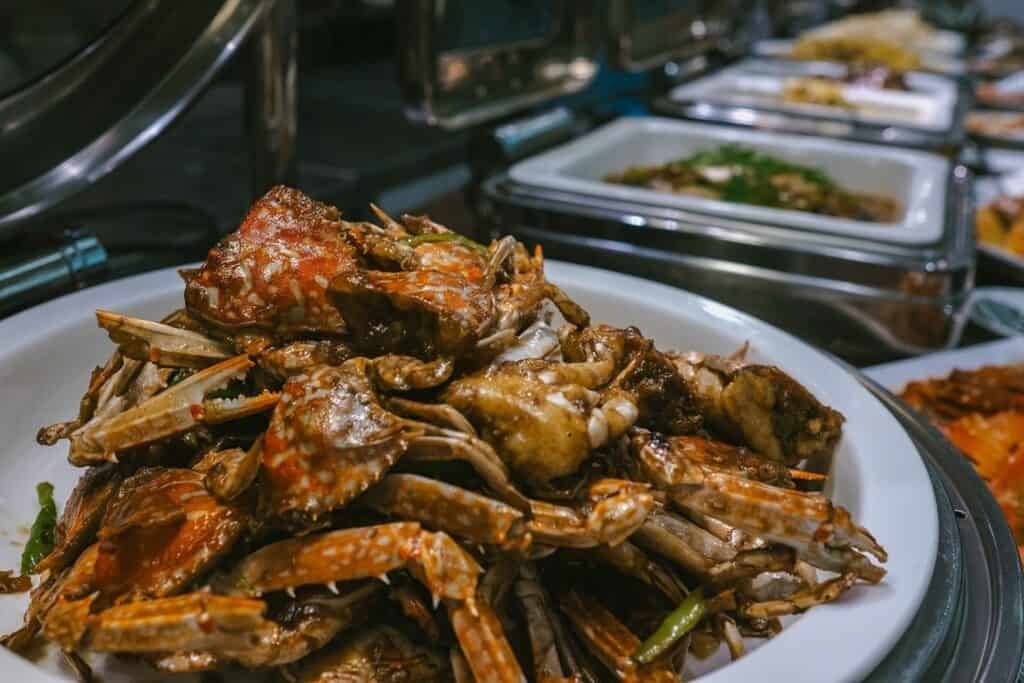 Japanese Section
Sushi and sashimi are the featured dishes in the Japanese section. Both are flavorful and fresh and are prepared by experts. There is also a teppanyaki station where you can select your protein and have it cooked right in front of you.
Italian Section
While in the Italian section of the Food Club, pizza and pasta menu are the top two dishes that you must try. The crust of their pizza is crispy, and the toppings are generous. The pasta is cooked al dente, and the sauces are delicious. The cheese section, on the other hand, was the highlight of the Italian section; among the cheeses included were brie, camembert, gouda, and cheddar.
Korean Section
The fourth section is a Korean barbecue station, where guests can choose from a variety of meats and seafood to be cooked on a grill in front of them. The selection includes marinated beef, chicken, pork belly, and shrimp, all seasoned to perfection and cooked to guests' desired doneness.
Chinese Section
The Chinese section features classic Chinese cuisines like dim sum, steamed buns, and dumplings. This station also has a noodle bar where guests can create their own version of noodle bowls with various toppings and broths.
Filipino Section
Moving on to the Filipino section, the Food Club Menu had a variety of traditional Filipino dishes such as adobo, kare-kare, and lechon. Their adobo is savory, and the kare-kare had a delicious peanut sauce. The lechon is irresistible as it is perfectly tender and flavorful.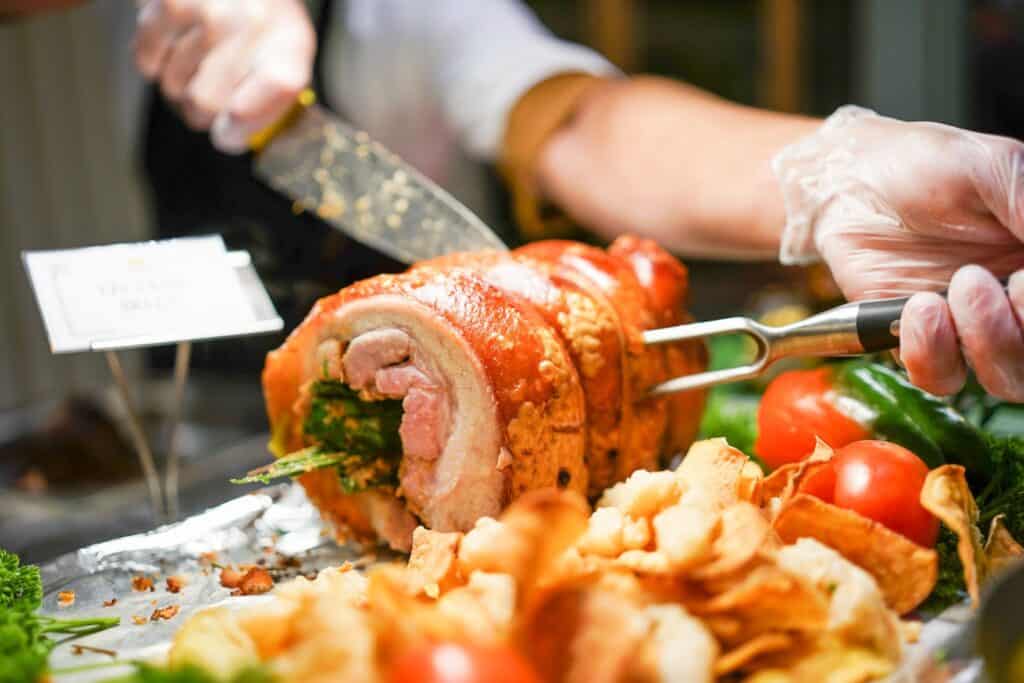 Meat Section
The seventh section is a carving station, where guests can enjoy freshly roasted meat like prime rib, pork belly, and lamb. The meat is cooked to perfection and served with a variety of sauces and sides that greatly improve the already wonderful and perfect flavors of the meat.
Dessert Section
And as for the dessert of The Food Club, they had a wide selection of cakes, pastries, and an ice cream menu. The cakes are moist and flavorful, and the ice cream they serve is both creamy and smooth. In addition, there was a chocolate fountain where guests could dip fruits or marshmallows.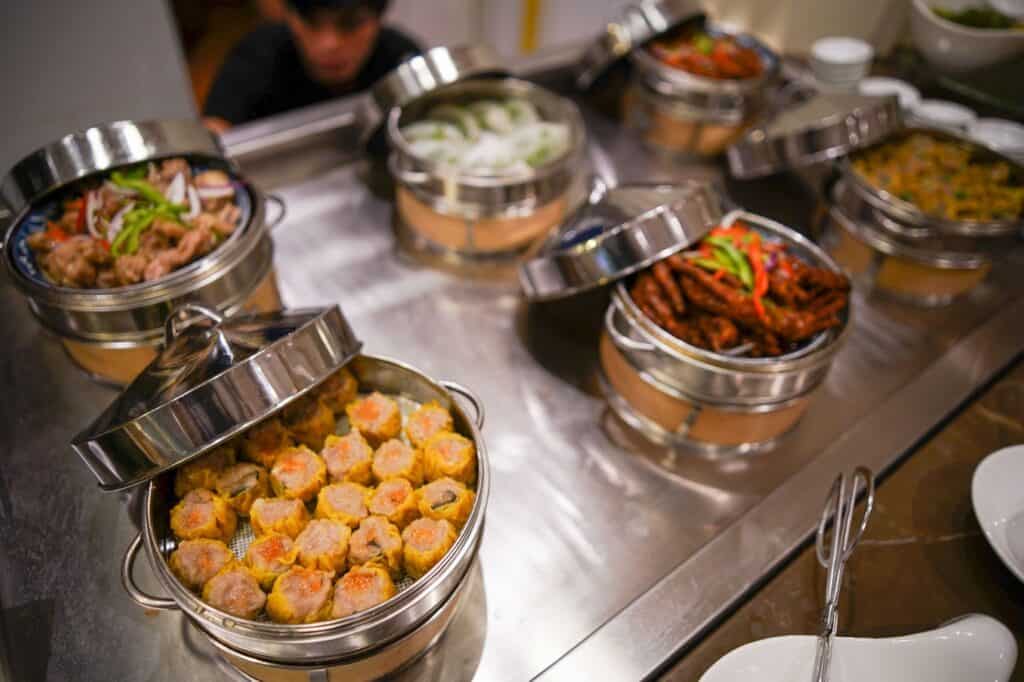 Overall, The Food Club offers an all-you-can-eat buffet at a reasonable price, and the quality of the food is top-notch. They also have a VIP room that can be reserved for private functions. The selection of dishes is extensive, featuring everything from local Filipino favorites to international cuisine, and the quality of the dishes that are a part of their buffet is quite impressive.
Reservation
To reserve a buffet at The Food Club, you have a few options. The most convenient ones are either booking the reservation online or calling their hotline. However, if you prefer to do things the old-fashioned way, you can always walk into The Food Club and make your reservation in person. However, keep in mind that the restaurant can get quite busy, especially during peak hours and weekends, so it's recommended to book ahead of time to secure your spot.
Birthday Promo
The goal of The Food Club's birthday promo is to make their guests' special day even more memorable. If you're planning to celebrate your birthday with a group of friends or family, this promo is perfect for you.
The birthday promo entitles the celebrant to a free buffet when accompanied by at least one full-paying adult. This promo is available for lunch and dinner buffets, and it is valid for seven days before and after the actual birthday date.
Special Promo
The Food Club offers various special promotions throughout the year for their loyal customers to enjoy. Here are some of the current special promos being offered by The Food Club:
Weekday Lunch Promo – Enjoy a sumptuous lunch buffet at a discounted price from Monday to Friday.
Anniversary Promo – Celebrate The Food Club's anniversary with a special treat. Guests can enjoy huge discounts for The Food Clubs lunch or dinner buffet for a limited time.
Wedding Anniversary Promo – Couples celebrating their wedding anniversary can avail themselves of a special discount on the lunch or dinner buffet for the entire month of their anniversary.
Graduation Promo – Graduates can celebrate their achievements with a special discount on the lunch or dinner buffet.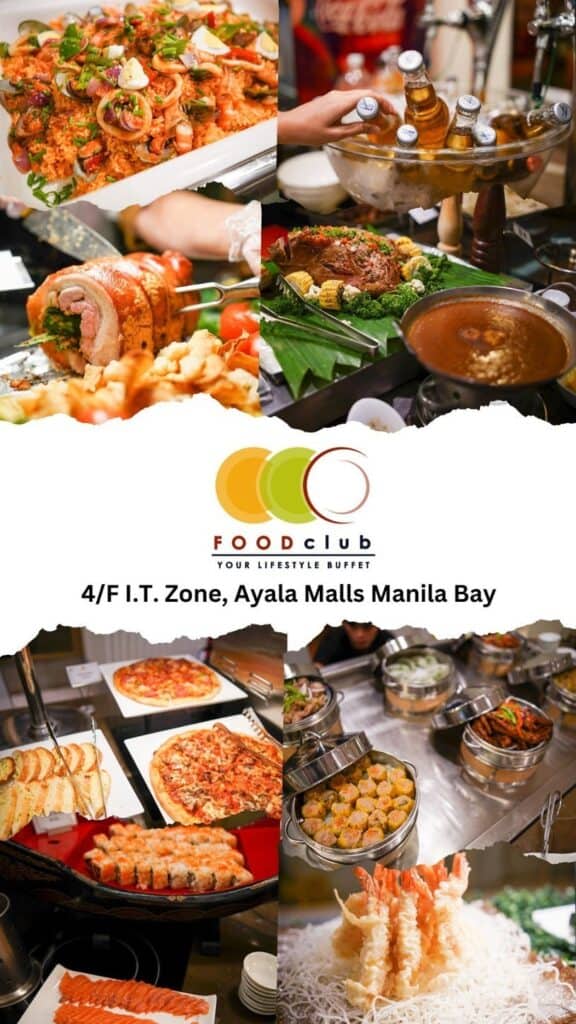 The Food Club Menu Delivery
As of now, The Food Club does not offer menu delivery; all of their services are only available by reservation and booking at any active location. In the meantime, you can stay up to date on this service by following any of The Food Club's social media pages.
The Food Club Social Media Pages
Indulge in a gastronomic journey with The Food Club Manila! Follow their social media pages to keep updated on their latest menu offerings and promotions. Join their online community to connect with other foodies and share your dining experiences. Simply select your preferred social media platform to follow:
Facebook: https://www.facebook.com/foodclubph
Instagram: https://www.instagram.com/foodclub_manila/
TikTok: https://www.tiktok.com/@foodclub_manila
Twitter: https://twitter.com/thefoodclubph
Website: https://foodclub.ph/category/contact/
Conclusion
The Food Club Menu is already quite popular in Pasay City, Philippines. It is already the locals' and even tourists' go-to destination for special occasions or just a casual meal with family and friends. Its luxurious ambiance, extensive menu, and excellent service are some of the reasons why The Food Club is a highly rated and widely visited buffet restaurant in all of the Philippines.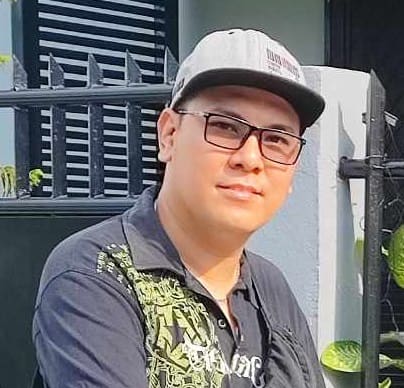 Hi! I'm Nivek Strife, the person who made MenuPH. I'm the one who added most of the popular menus you see on this website, and I really hope you enjoy them! Feel free to check them all out.
Growing up, I was surrounded by lots of tasty foods, like the classic Adobo and the sweet Leche Flan. That love for the many flavors of the Philippines is what got me excited about adding to MenuPH. When I learned how to make websites, I saw the need for a place to show off all the amazing Filipino dishes, and that's how MenuPH started.
MenuPH isn't just a website; it's like a fun journey into food. I've teamed up with famous chefs and found great places all over the Philippines to bring you a bunch of menus that show off the best of Filipino cuisine. Whether you're into the usual dishes or new twists, MenuPH is here to guide you through the rich world of Filipino flavors.
With MenuPH, my aim is to help local businesses, talk about good food choices, and make a group of friends who love food. No matter if you like fancy restaurants or street food, MenuPH has something for you. Come join me on this food adventure as we find great places, taste real flavors, and enjoy the unique food traditions that make the Philippines awesome.