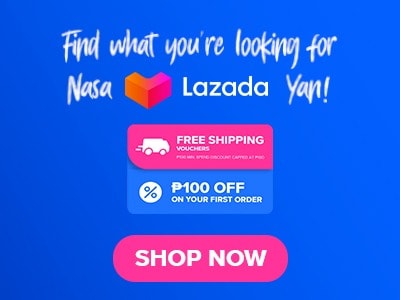 Alberto's Pizza menu includes a wide variety of pizza flavors as well as pasta dishes, chicken wings, and other side dishes to go with their pizzas. One of Alberto's Pizza's distinguishing features is its "buy one, take one" promotion, which allows customers to purchase one pizza and receive a free second one. Alberto's is a popular choice for families and large groups looking for a low-cost meal. Alberto's Pizza is well-known for its affordable prices and flavorful pizzas.
Below, you'll find the updated list of Alberto's Pizza menu prices.
Menu Items
Price (PHP)

Pizza

Cookies n Cheese
90
Oreo Piña
95
Yummy Hotdog
105
Ham Delight
110
Garden Express
110
Aloha
125
Hawaiian
125
Vegetarian
125
All Hungarian
130
Beef Pepperoni
130
Beef and Mushroom
140
Pizza Burger
140
Ham and Egg
140
Chicken Garlic
145
Bacon Mushroom
145
Chogburizo
145
Tuna Garlic
150
Chocomallow
160
Cheesy Krainer
160
All Pepperoni
160
Three of a Kind
160
Buffalo Chicken
160
Taco D' Albertos
170
Diavolos
170
Beef Shawarma
180
Meatlovers Deluxe
180
Shrmp and Mushroom
200
Sisig Twist
220
Sausage Mania
220
Spinach n Chicken Pizza
220
Loaded Hawaiian
220
Spanish Sardines
230
Anchovy Pizza
230
Meaty Royale
240
Royal Rumble
240
Luncheon Meat Pizza
250
Salad Pizza
260
Loaded Pepperoni
260
Alberto's Full House
260
Surf and Turf
260
Pizza d Marina
290

Breakfast Meals

Chicken Hotdog
45
Hotdog
50
Ham
60
Hamonado
65
Tuna Garlic
70
Chorizo de Cebu
70
Ham and Sausage
75
Corned Pork
90
Corned Beef
90
Luncheon Meat
95
Cheese Krainer
110
Hungarian Sausage
110
Spam
130
Spanish Sardines
130
Fruit Shakes
50
Halo-Halo Espesyal
68
Ice Cream Sundae
98
About Alberto's Pizza
Alberto's Pizza is a pizza chain that originated in Cebu, Philippines. Alberto L. Bacani founded the company in 1984. And in present, it now has over 120 locations in the Philippines, including Metro Manila, Iloilo, Bacolod, Davao, and General Santos City. The restaurant is well-known for its reasonably priced and delicious pizzas, which come in a variety of sizes and toppings. Aside from pizza, Alberto's serves a variety of other dishes, such as chicken wings, mojos, and pasta.
Alberto's Pizza Menu Best Seller
This menu is composed of best sellers that are popular for a reason, and they are all definitely worth trying.
Hawaiian – This pizza menu from Alberto's is a classic ham and pineapple combination, which is a popular choice among pizza lovers who enjoy a sweet and savory flavor profile for pizza. The generous toppings and flavorful sauce on Alberto's Pizza's version of this pizza have been praised.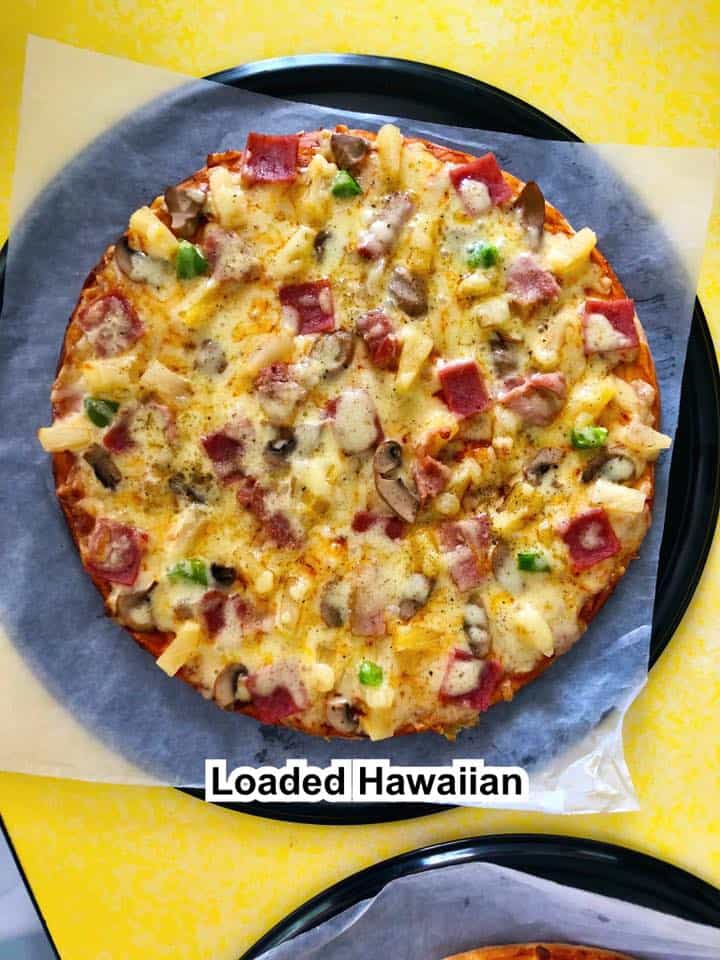 Vegetarian – Vegetables such as bell peppers, onions, mushrooms, and olives are used in this pizza. The vegetarian pizza at Alberto's Pizza has been praised for its fresh ingredients and satisfying taste. Customers who prefer a meatless meal will enjoy this pizza.
Bacon Mushroom – Crispy bacon and savory mushrooms combine to make a delicious pizza. The earthy taste of the mushrooms complements the smoky flavor of the bacon, making it a popular choice among meat lovers.
All Pepperoni – The all-pepperoni pizza from Alberto's Pizza has been praised for its crispy crust and perfectly cooked toppings. It is topped with a generous amount of pepperoni, which gives the pizza a spicy and savory flavor. This pizza is a traditional favorite among pizza lovers.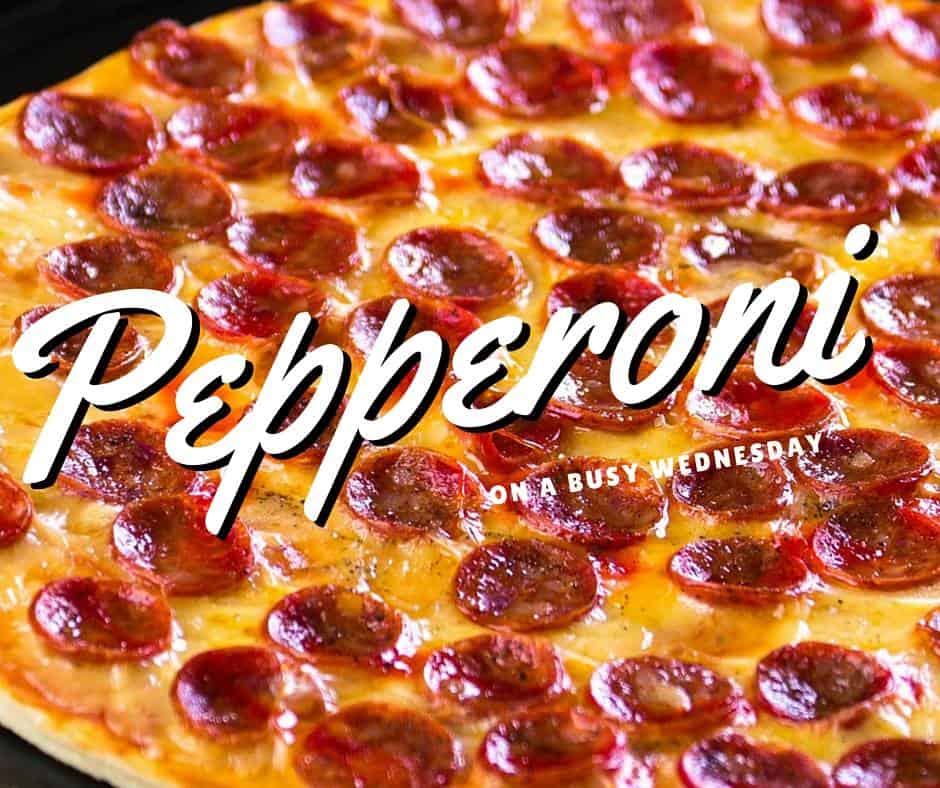 Burger Ham and Egg – This pizza is a creative spin on a traditional breakfast sandwich. It contains popular breakfast ingredients such as ground beef, ham, and eggs. The version of this pizza served at Alberto's Pizza has been praised for its flavorful meat and perfectly cooked egg.
Pizza Menu
Alberto's Pizza menu has a wide range of flavors and options to suit a wide range of tastes and preferences.
Cookies n Cheese – With melted cheese and crumbled cookies on top, this pizza has a unique combination of sweet and wholesome flavors. It may have an unusual taste for some, but it is unquestionably delicious.
Oreo Piña – This pizza has crushed Oreos and pineapples on top of melted cheese and tomato sauce, making it a unique flavor combination. Although it may appear strange, many customers enjoy the sweet and tangy flavor.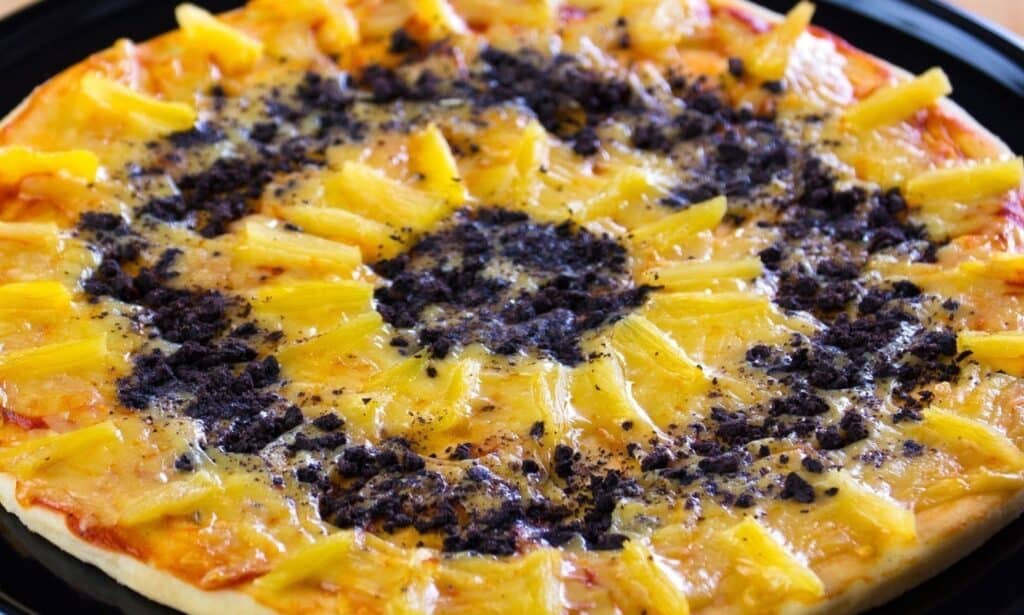 Ham Delight – A classic ham and cheese pizza topped with juicy ham slices and melted mozzarella cheese. Overall, Ham Delight Pizza is a tasty and popular option on Alberto's Pizza menu.
Aloha – A Hawaiian-inspired pizza with ham and pineapple, tomato sauce, and melted cheese. This pizza has a sweet and amazing taste that will not disappoint. It is worth noting that the toppings on the pizza are generously portioned, making it a filling and hearty meal.
All Hungarian – This pizza has spicy Hungarian sausage slices on top of tomato sauce and melted cheese. It's a popular option among those who prefer spicy flavors on their pizzas.
Beef Pepperoni – A classic pepperoni pizza with beef pepperoni slices on top of tomato sauce and melted cheese. It is a pretty simple pizza, but it can be a satisfying option for people who like to keep it simple.
Beef and Mushroom Pizza – This pizza is made of tender slices of beef and sautéed mushrooms, combined with tomato sauce and melted cheese. It's one of the many filling and flavorful options at Alberto's Pizza.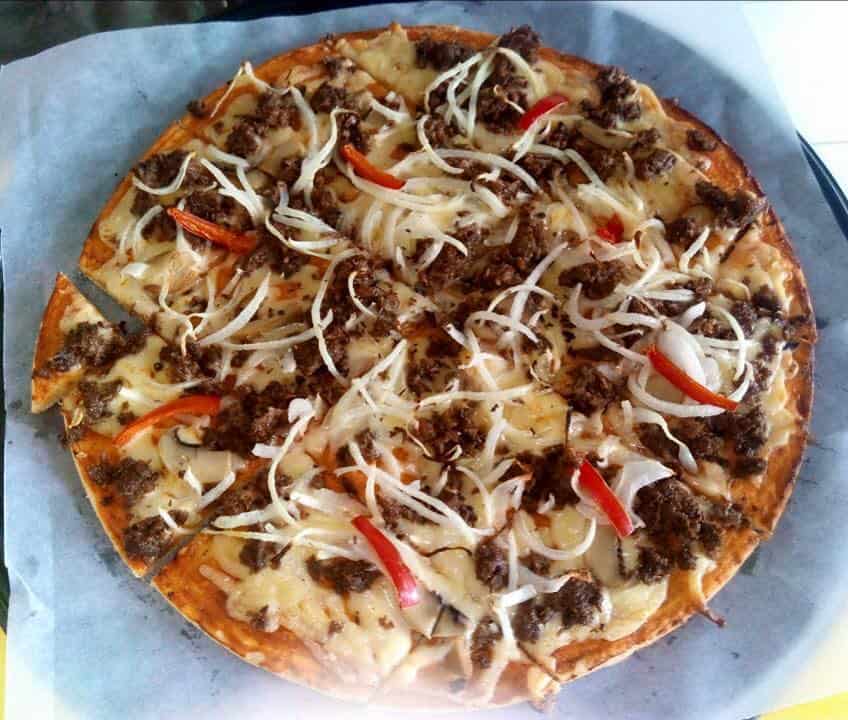 Breakfast Meals
This menu consists of simple and straightforward dishes but can provide a satisfying option for those on the go looking for a quick breakfast.
Hotdog with Rice – "Hotdog with Rice" is a simple and straightforward menu of Alberto's Pizza that consists of a grilled or fried hotdog served with white rice. It is usually served with tomato ketchup or other condiments on the side. It is a reliable and satisfying option for those looking for a simple and inexpensive meal.
Ham with Rice – Ham and rice is a simple and filling breakfast dish popular in the Philippines. This breakfast meal at Alberto's Pizza is more likely to be a hearty and filling breakfast option for some customers.
Tuna Garlic with Rice – Tuna Garlic with Rice is a simple yet filling breakfast dish that is popular throughout the Philippines. It's a tasty and nutritious breakfast option that's simple to make and a great way to spice up your morning meals.
Halo Halo Espesyal
Alberto's Halo-Halo Espesyal is a popular Filipino dessert made of shaved ice, sweetened beans, fruits, and jellies, and topped with many kinds of sweeteners. It's a refreshing treat that's ideal for hot summer days or whenever you're craving a sweet, cool dessert. If you like Halo-Halo or are looking to try a new dessert, Alberto's Halo-Halo Espesyal is a must-try.
Fruit Shakes
Alberto's Pizza also has a selection of fruit shakes on its menu. Their fruit shakes are delicious and refreshing, and the use of fresh fruits is a distinguishing feature that distinguishes them from other fruit shakes on the market.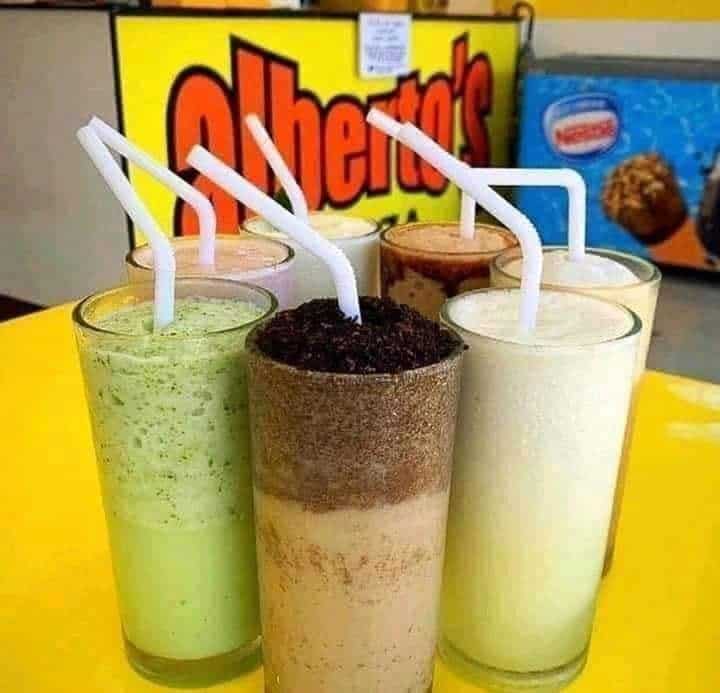 Ice Cream Sundae
Alberto's Pizza has a variety of ice cream sundaes that are ideal for those seeking a sweet and refreshing treat. The sundaes are made with creamy vanilla ice cream and various flavors. Alberto's Pizza has a wide selection of delectable ice cream sundaes that are ideal for satisfying your sweet tooth after a meal.
Alberto's Pizza Menu Delivery
Alberto's Pizza can be ordered through food delivery applications like FoodPanda or GrabFood. For those who don't have any of the applications mentioned, you can directly order from the chains near you with their hotline numbers.
Alberto's Pizza Social Media Pages
You should definitely follow Alberto's Pizza social media pages to keep up with their latest news and menu updates. I've included the links to their pages and website below for you to check out. Enjoy!
Facebook: https://www.facebook.com/albertospizza/
Twitter: https://twitter.com/albertospizza
Website: http://www.albertospizza.ph/list-of-branches/
Conclusion
Alberto's Pizza's menu is praised for its flavorful and crispy thin-crust pizza, which is available with a variety of toppings, such as classic favorites like pepperoni and Hawaiian. Many customers also appreciate the generous portion sizes and low prices, which make it worth all the money you spend. Alberto's Pizza's "buy one, take one" promotion makes it a popular choice for many Filipinos looking for a filling and affordable meal. Overall, if you're looking for a low-cost pizza option in the Philippines, Alberto's Pizza is a solid option that won't let you down.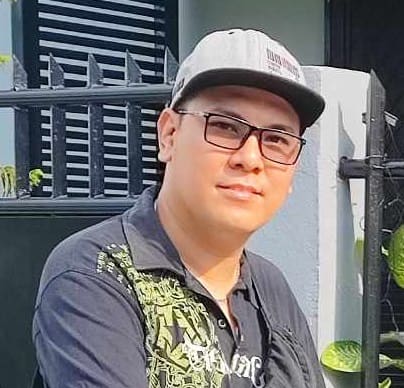 Hi! I'm Nivek Strife, the person who made MenuPH. I'm the one who added most of the popular menus you see on this website, and I really hope you enjoy them! Feel free to check them all out.
Growing up, I was surrounded by lots of tasty foods, like the classic Adobo and the sweet Leche Flan. That love for the many flavors of the Philippines is what got me excited about adding to MenuPH. When I learned how to make websites, I saw the need for a place to show off all the amazing Filipino dishes, and that's how MenuPH started.
MenuPH isn't just a website; it's like a fun journey into food. I've teamed up with famous chefs and found great places all over the Philippines to bring you a bunch of menus that show off the best of Filipino cuisine. Whether you're into the usual dishes or new twists, MenuPH is here to guide you through the rich world of Filipino flavors.
With MenuPH, my aim is to help local businesses, talk about good food choices, and make a group of friends who love food. No matter if you like fancy restaurants or street food, MenuPH has something for you. Come join me on this food adventure as we find great places, taste real flavors, and enjoy the unique food traditions that make the Philippines awesome.