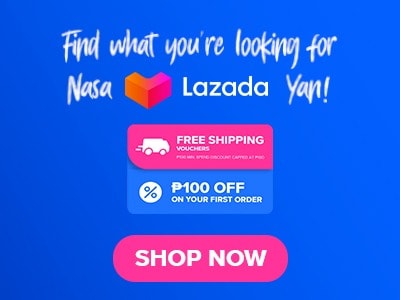 Are you Looking for a great place to dine that offers different selections of Pizza, Pasta, and chicken? Have you found yourself craving a delicious pizza and pasta but nothing captures your interest for now? want something awesome? Look no more people I have great news for you. I will save you from your misery since I am going to recommend a great Pizza fast-food to dine with your family and loved ones with a friendly ambiance and welcoming atmosphere, a place where you can enjoy their delicious variety of food choices with your family and loved ones. Let's talk about Pizza Hut an American-based restaurant that's been serving here in the Philippines for quite a while now. Let's get to know the Pizza Hut menu, and find out what's their best deals to offer. let's start now and don't delay things Shall we?
Below, you'll find the updated list of Pizza Hut menu prices.
Menu Items
Price (PHP)

My Box with Wingstreet

My box 1 with wingstreet
329
My box 2 with wingstreet
329
My box 3 with wingstreet
329

Holiday Treat

Holiday treat for 2
715
Holiday treat for 4
1375
Holiday ham triple pizza treat
1355

Holiday Ham Stuffed Crust

Regular holiday ham stuffed crust pizza
495
Large holiday ham stuffed crust pizza
759

Fave Pairs

Favepair1: regular super supreme, meat lovers pan pizza
649
Facepair2: large super supreme, regular bacon cheeseburger pizza
849
Favepair3: large meat lovers pizza, large bacon margherita pan pizza
1049
Favepair4: regular super supreme, pepperoni lovers pizza
699
Favepair5: regular bacon margherita, Hawaiian supreme pizza
699
Favepair6: regular bacon cheeseburger, meat lovers pizza
799
Favepair7: large Hawaiian supreme, super supreme cheese pizza
1049
Favepair8: large cheese lovers, large meat lovers pizza
1049
Favepair9: large super supreme cheese pizza + cheese supreme pizza
1049

Wingstreet

Honey barbecue wingstreet
355
Garlic Parmesan wingstreet
355
Asian sesame wingstreet
355
Maple honey sriracha wingstreet
355

Plus Bundles

2+2 Bundle deal 1
849
2+2 Bundle deal 2
949
3+3 Bundle deal 1
1249
3+3 Bundle deal 2
1649
Pizza hut solo meal 1
219
Pizza hut solo meal 2
256
Pizza hut solo meal 3
279

Specialty Pizza

Super supreme
429
Meat lovers
429
Chicken supreme
429

Supreme Pizza

Supreme
395
Hawaiian supreme
395
Bacon cheeseburger
395
Bacon margherita
395
Bacon supreme
395
Cheese supreme
395

Lovers Pizza

Cheese lovers
365
Veggie lovers
365
Pepperoni lovers
365

Pasta

Lasagna classico
255
Spaghetti bolognese with meatballs
199
Spaghetti carbonara
155
Spaghetti bolognese with meat sauce
145

Fried Chicken

Fried chicken
429

Sides

Sausage rolls
185
Kitkat pops
129
Garlic bread
99
Crispy fries
85
Mozzarella sticks
165

Beverages

Pepsi
155
Mountain Dew
155
7up
155
About Pizza Hut
Pizza hut is an American pizza restaurant that was founded in 1958 by Dan and Frank Carney in Wichita Kansan United States of America. They serve their specialties like pizza and other dishes like pasta breadsticks and others. They've been serving for around 64 years already. Their headquarters is in Plano Texas, and they served worldwide. As of now they already have 18,703 restaurants all over the world in 2020.
This restaurant is open for franchises and they keep on growing and growing up to these days. The first Pizza Hut branch here in the country began in 1984 and now Pizza Hut is the country's most popular pizza brand. PPI holdings are the owner of Pizza Hut in the Philippines same as Taco bell and Dairy Queen. Now serving thru Luzon, Visayas, and Mindanao. They have over 140 pizza hut stores here in the country.
Pizza Hut Best Tasting Pizza Menu
Here is the list of Pizza Hut best-tasting pizza that you should try.
Ultimate Cheese Lovers Pizza – This Pizza Hut menu is made with alfredo sauce romano cheese Parmesan cheese and pizza huts signature cheese an absolute delight for cheese lovers out there.
BBQ Bacon Cheeseburger Pizza – This classic bacon cheeseburger pizza paired with barbecue sauce in a pizza crust is insane. They are really innovative for this one. A good choice if you are looking for a game changer.
Chicken Supreme Pizza – A pizza for chicken lovers? Why not? Made with bacon cheese mushrooms caramelized onions and chicken pieces. Delicious and flavorful in every bite.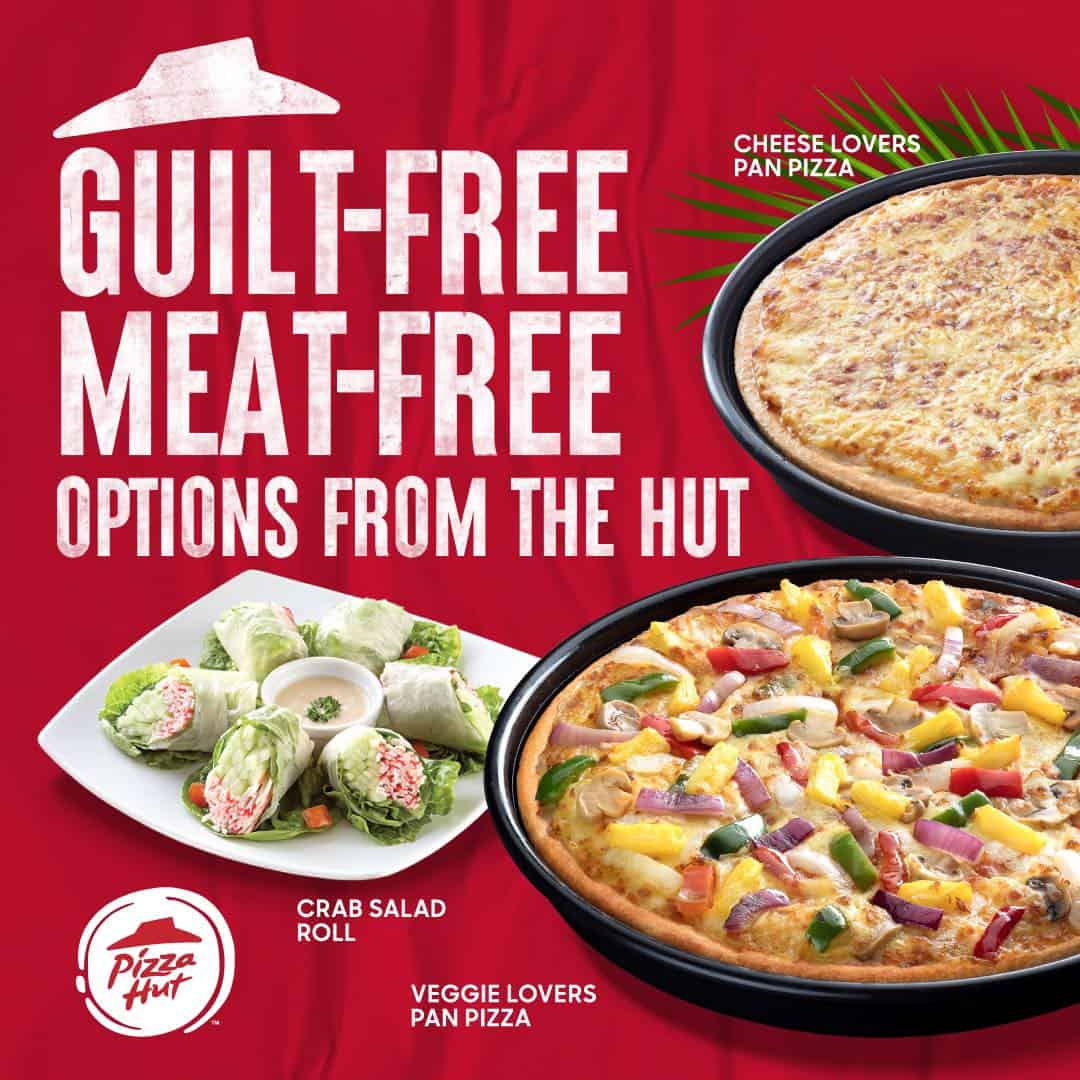 Veggie Lover Pizza – The name already speaks for itself. If you don't eat meat then this pizza is perfect for you. Packed with vegetables like green peppers, black olives, mushrooms, tomatoes, and onion for your vegetable overload experience. So if you are trying to cut your calories or are a vegetarian this is the perfect pizza for you.
BBQ Lover Pizza – Another good choice for bbq lovers out there. Made with bacon, chicken, and sweet corn topped with barbecue sauce. Though not everyone appreciates the flavor upon trying this I must say this one is really good. Try it for yourself.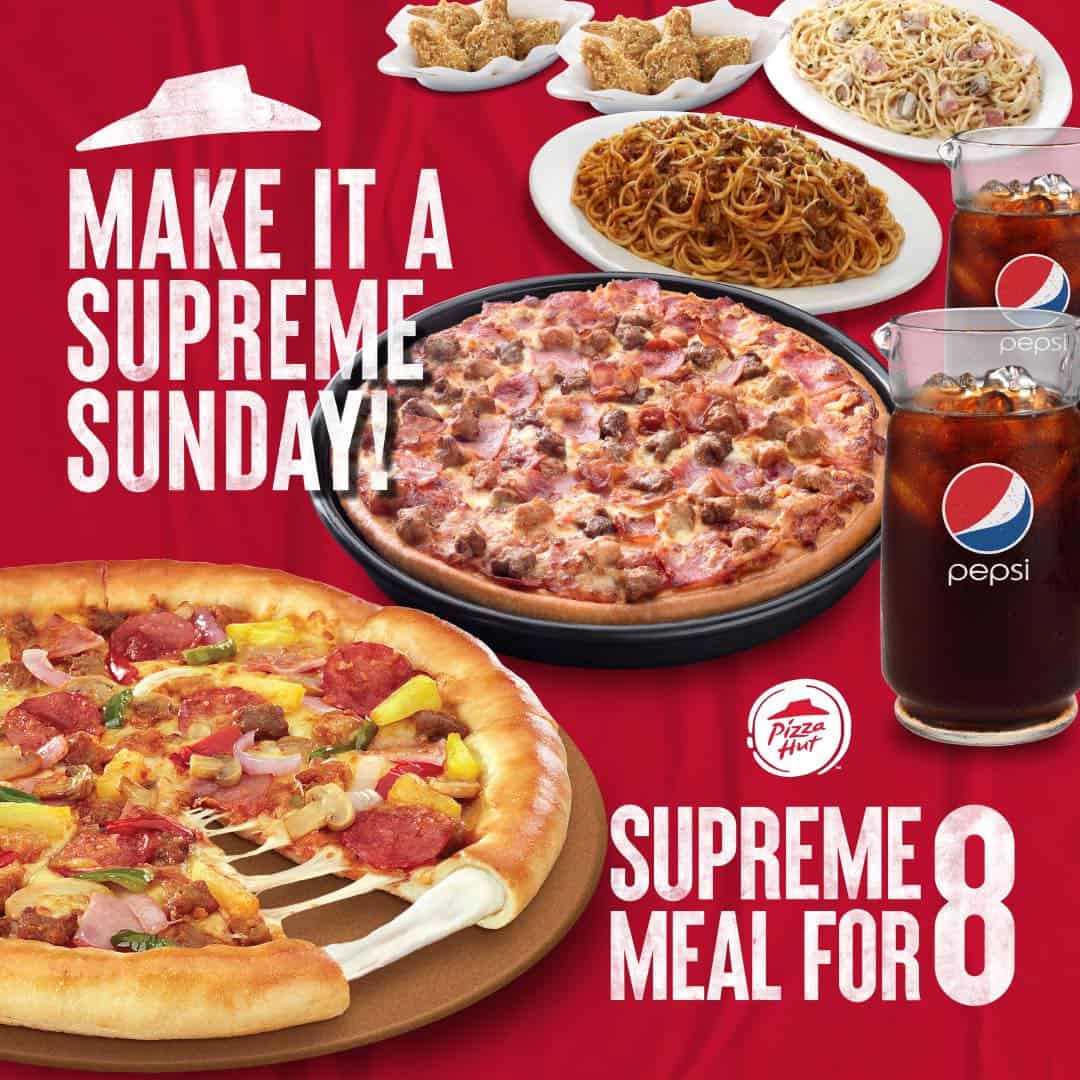 Super Supreme Pizza – The name itself will let you know that this pizza is actually special based on the name supreme. Made with nine toppings that include beef, ham, Italian sausage, pork, pepperoni, and some vegetables. This Pizza Hut menu is really something else. If you like more toppings for your pizza maybe you should check this out.
Pepperoni Pizza – Here comes the classic. This pizza flavor is one of the oldest pizza flavors that we can find in any pizza restaurant. So if you want to play safe then this one is for you.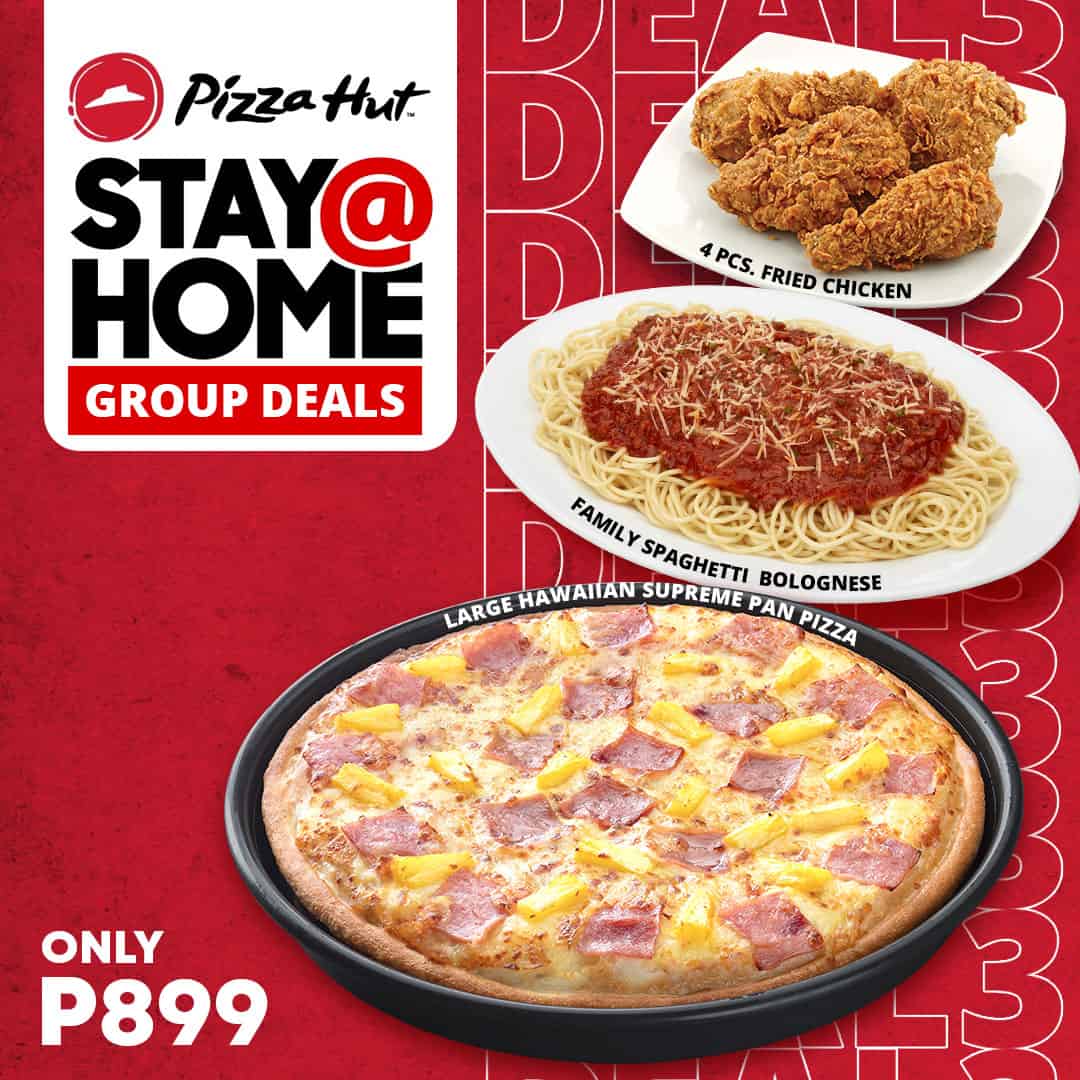 Hawaiian Luau Pizza – If you want pineapples in your pizza then this one could be the perfect pizza for you. Hawaiian luau pizza is to be honest better than a regular Hawaiian pizza because they added bacon on this to add more flavor.
Mozzarella Stuffed Crust Pizza – Yes their crust is included since this is actually a part of a pizza right? So yes you can partner it with any flavor of pizza that you like and the taste will be a bomb for sure.
Meat Lovers Pizza – My personal favorite Pizza Hut menu. There's no doubt that the meat pizza in pizza hut is one of the best that you can find in the market these days. Made with marinara-based sauce, ham, bacon, pepperoni, hot sausage, and two types of cheese. If you like a meaty pizza then this one is for you.
Pizza Hut Best Wing Flavor
Here is the list of Pizza Hut's best wing menu flavors that you should try.
Honey Barbecue – perfect combination of sweet and a little tangy. It is juicy, sweet, and smokey.
Buffalo Mild – mild tasting Buffalo wings, not too hot but good flavor.
Cajun-style dry rub – a less messy meal to eat with all the flavors that you needed to satisfy your cravings.
Spicy Garlic – not so spicy just like buffalo mild but for me a lot more flavorful because of the garlic.
Hawaiian Teriyaki – very good with a very strong teriyaki flavor. So if you love teriyaki then you should consider getting this one.
Pizza Hut Promo
Philippines Pizza hut has a lot of promos where you can save a lot when buying your favorite pizza. To know about this promo all you have to do is to go to their website their promos are not forever and they tend to change from time to time. Hot deals trio and double are their latest promo where you can buy two or three pizzas at a very affordable price.
Pizza Hut Menu Delivery
You can order your favorite pizza hut items by simply getting to their website at https://www.pizzahut.com.ph/home or you can use third-party delivery services like Food Panda and Grab Foods.
Reach the Pizza Hut Philippines Staff
Are you looking for a way how to talk to Pizza Hut Philippines? Well, you can easily reach them via their social media accounts! Below, you'll find their Facebook, Instagram, and Twitter pages.
Facebook: https://www.facebook.com/pizzahutphilippines/
Instagram: https://www.instagram.com/pizzahutphils/
Twitter: https://twitter.com/pizzahutphils/
FAQs
What is the size of regular pizza in Pizza Hut Philippines?
12inches and 8 slices are the sizes of a regular pizza in a pizza hut.
How many inches is Pizza Hut large PH?
14inches is the size of a Pizza Hut large pizza.
How many slices are in a large pizza from Pizza Hut?
It has 8 slices but actually, you can request to the crew if you want your pizza to be sliced based on your choice.
What is the hotline of Pizza Hut Philippines?
Pizza Hut actually migrated to 8911-11-11 as their hotline number.
Conclusion
After knowing them a bit more maybe you may now consider trying to dine with them. Pizza hut is actually a lovely place to eat and to be honest one of the cleanest places that you can find these days, in my own personal experience I like how respectful and professional their crews are. The food on the Pizza Hut menu is a must-try as they offer really delicious pizzas. Highly recommended, A good dining experience, customer-friendly ambiance. Two thumbs up.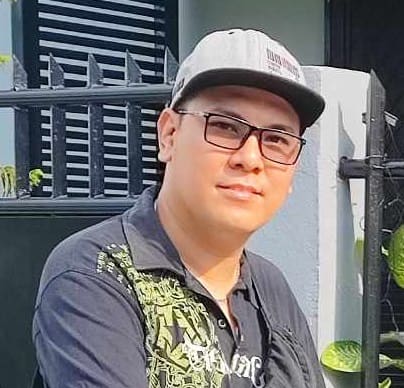 Hi! I'm Nivek Strife, the person who made MenuPH. I'm the one who added most of the popular menus you see on this website, and I really hope you enjoy them! Feel free to check them all out.
Growing up, I was surrounded by lots of tasty foods, like the classic Adobo and the sweet Leche Flan. That love for the many flavors of the Philippines is what got me excited about adding to MenuPH. When I learned how to make websites, I saw the need for a place to show off all the amazing Filipino dishes, and that's how MenuPH started.
MenuPH isn't just a website; it's like a fun journey into food. I've teamed up with famous chefs and found great places all over the Philippines to bring you a bunch of menus that show off the best of Filipino cuisine. Whether you're into the usual dishes or new twists, MenuPH is here to guide you through the rich world of Filipino flavors.
With MenuPH, my aim is to help local businesses, talk about good food choices, and make a group of friends who love food. No matter if you like fancy restaurants or street food, MenuPH has something for you. Come join me on this food adventure as we find great places, taste real flavors, and enjoy the unique food traditions that make the Philippines awesome.