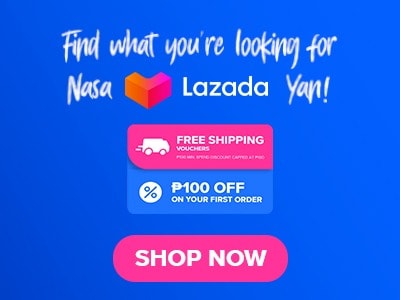 The highest quality tea from Kyoto and Yame has traveled the world thanks to the Tsujiri menu, it is one of the first Japanese traditional tea brands to spread outside of Japan. By making fresh Japanese tea more widely available so that more people can taste it and fall in love with it, Tsujiri takes satisfaction in upholding the pioneering spirit of its founder. They won't stop at anything just to preserve the integrity of tea culture and treat every client and every cup of tea with the utmost care in their quest to elevate their brand.
Below, you'll find the updated list of Tsujiri menu prices.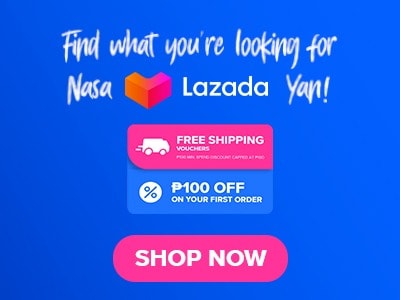 Menu Items
Price (PHP)

Food Retail Items

Matcha Nama
525
Ume no Shiro
10510
Teabags
550
Latte Bottles
220
Soft Serve Tube
315
Signature /drinks
Signature O-Matcha
160
O-Matcha Cappuccino
180
Yuzu O-Matcha
180
O Matcha Americano
175

Latte

Tsujiri Latte
210
Hojicha Latte
210
Kinako Kuromitsu
220
Kuro Jelly Matcha
220
Kuro Jelly Hojicha
220
Strawberry Matcha Latte
155

Japanese Tea

Sencha
145
Houjicha
145
Genmaicha
145
Yuzu Citron
175
Yuzu Sencha
175
Yuzu Hojicha
175
Ice Blend
Tsujiri Ice Blend
220
Tsujiri Milk Ice Blend
235
Hojicha Ice Blend
220
Hojicha Milk Blend
235
Yuzu Citron Ice Blend
220
Chocolate Ice Blend
225

Float

Tsujiri Float
260
Tsujiri Milk Float
270
Hojicha Float
260
Hojicha Milk Float
270
Yuzu Citron Float
260
Chocolate Float
260

Soft Serve

Matcha
195
Vanilla
170
Twist
195
Hojicha
195

Sundaes

Tsujiri Sundae
340
Shiratama Sundae
320
Jelly Sundae
340
Kuromitsu Parfait
350

Traditional Dessert

Shiratama Kinako Kuromitsu
180
Shiratama Azuki
180
Matcha Zensai
215

Whole Cakes

Matcha Citronne
2400
Matcha Oreo Cheesecake
2850
Yuzu Cheese Mousse
2950
Matcha Blanc Chocolat
2600

Tea Accessories

Chashaku
200
Porcelain Whisk Stand
390
Chasen
1050
Ceremonial Tea Bowl
1350
Flan
Matcha Flan
230
Hojicha Flan
230

Sliced Cakes and Pastries

Matcha Citronne
260
Matcha Oreo Chessecake
305
Matcha Blanc Chocolate
280
Matcha Lava
280
Choco Lava
260
Soft Cookies
150
Matcha Straberry Roll
205
Matcha Azuki Roll
205
About Tsujiri
The Japanese tea house, Tsujiri, was founded by Riemon Tsuji in 1860. Mr. Tsuji perfected the cultivation of the highest grade Japanese green tea, the Gyokuro, and the technique that he developed is still applied today. In order to continue the legacy of Tsujiri's founder and provide their guests with the best and freshest tea from across the world, Chaho, which means Japanese for "tea shop," opened its first location outside Japan in 2010.
Tsujiri Menu Best Seller
This menu is made up of beverages that are the most ordered and bought by guests visiting the Tsujiri tea shop.
Matcha Float – Tsujiri's matcha float is an iced matcha latte with a big scoop of the customer's preferred ice cream on top. This matcha float is a tasty treat that's simple, affordable, and delectable.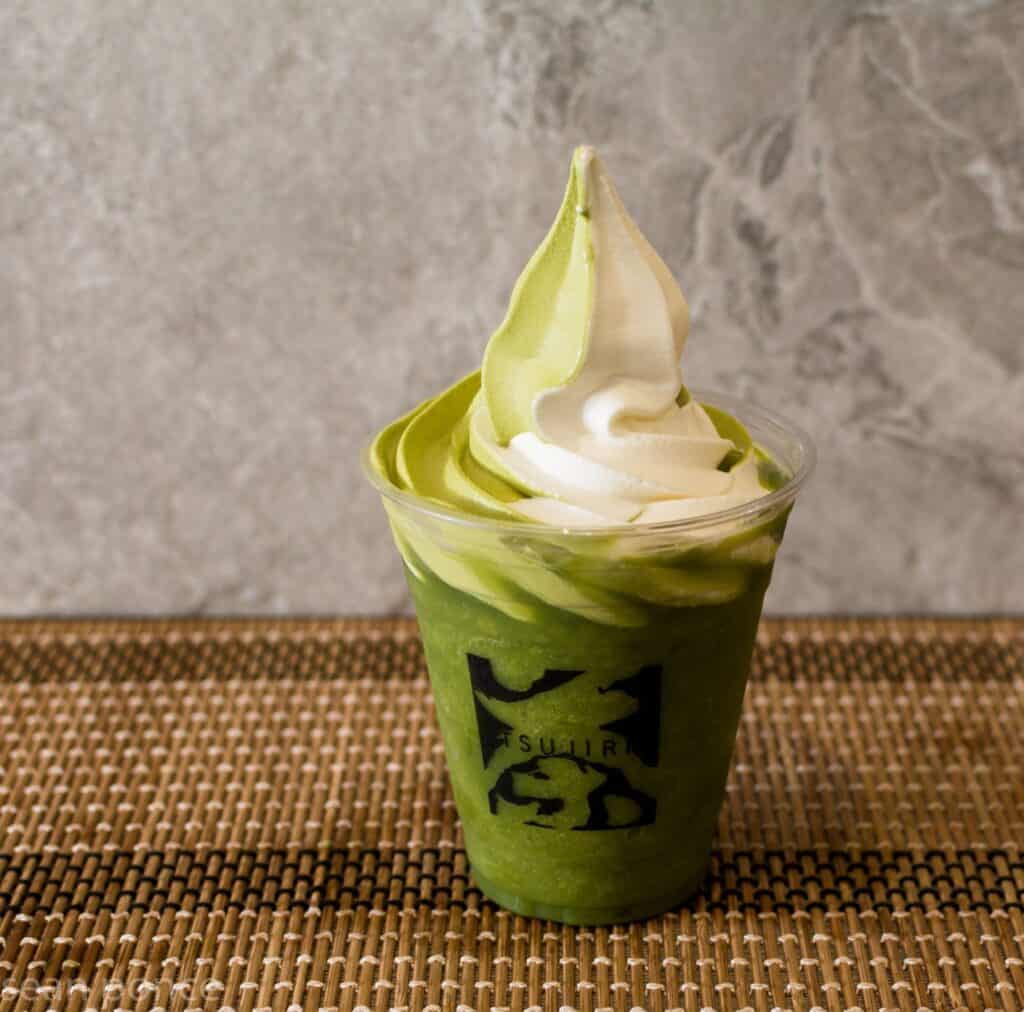 Vanilla Float – Often known as an ice cream float, Tsujiri's vanilla float is a concoction of flavored syrup and carbonated water with ice cream.
Shiratama Sundae – This beverage contains red beans in the middle to add a hint of sweetness and enhance its flavors, is topped with five chewy shiratama balls and drizzled with kuromitsu and kinako.
Matcha Zensai – Matcha zensai is one of the best drinks at Tsujiri and can be consumed either hot or cold. It is served with red bean paste and soft mochi.
Signature Drinks Menu
The recipes for these delightful beverages were conceptualized and perfected. The founder of the Tsujiri is an expert in making tea and has a passion for creating exceptional beverages has resulted in a unique and flavorful menu that stands out from the rest. Savor the exquisite taste of Tsujiri's signature drinks, crafted with unparalleled care and attention to detail.
Signature O-Matcha – One of Tsujiri's tea shop signature drinks. Signature O-Matcha is created with pure ceremony-grade matcha and can be served either hot or iced.
Yuzu O-Matcha – Another matcha-flavored signature drink from Tsujiri is made from ceremony-grade matcha mixed with Japanese yuzu and is only served ice cold.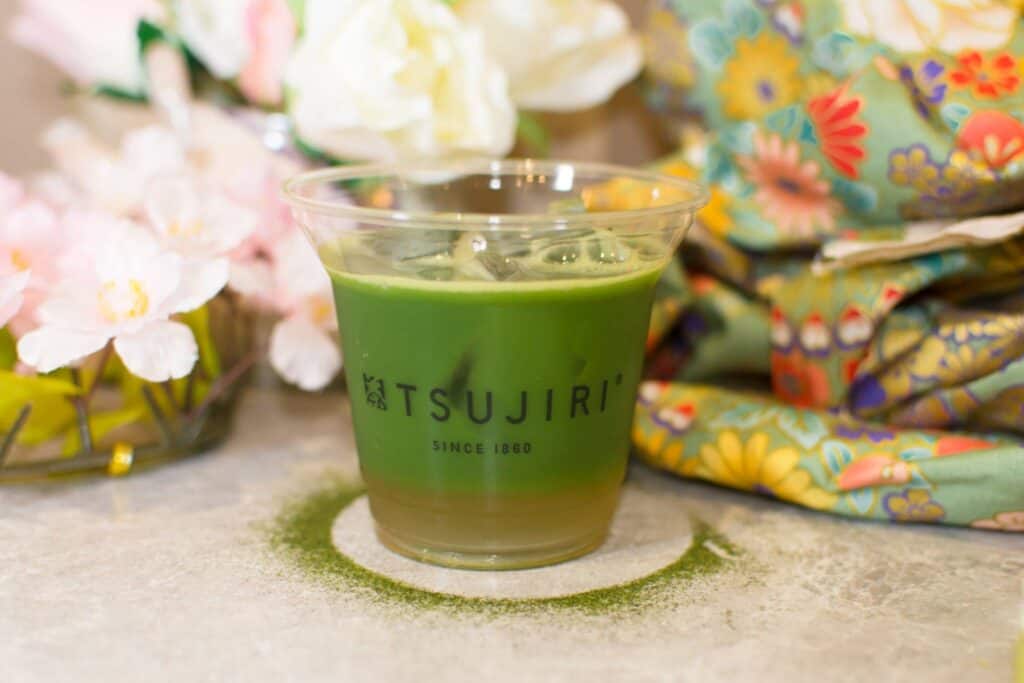 O-Matcha Americano – The lightest signature drink of Tsujiri's tea shop, this drink was inspired by the famous Americano and was given a matcha flavor. O-Matcha Americano is only served cold.
Tsujiri Japanese Tea Menu
It can't be denied that tea is already a big part of Japanese culture, and as Tsujiri is a tea shop that originated in Japan, they also serve a variety of Japanese teas.
Sencha – This Japanese tea is made from Camellia sinensis. It has a light flavor that has been compared to vegetables. Sencha comes in a variety of flavors that depend on the type and how it was brewed.
Houjicha – It is a green tea from Japan whose only difference from other Japanese green teas is that it is the only one that is brewed by being roasted over charcoal in a porcelain pot.
Genmaicha – It is a variety of Japanese green tea that is made from brown rice that has been roasted and popped. Because of the sugars and scratches in the roasted rice, genmaicha has a toasted, nutty flavor that is comparable to barley tea.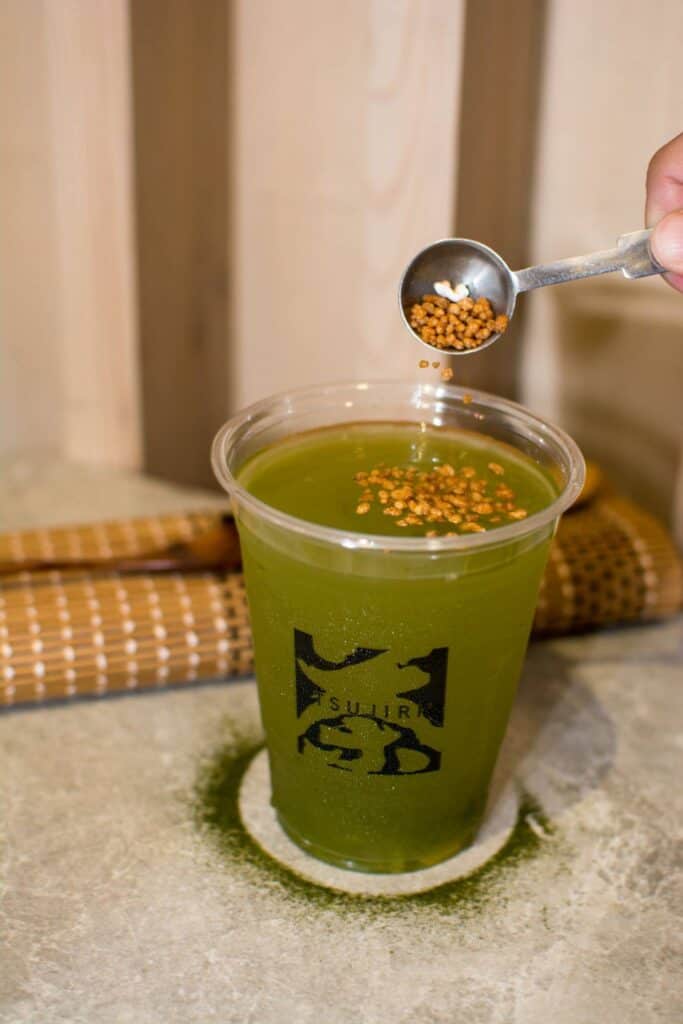 Ice Blend
This menu is composed of wonderful non-caffeinated drinks, which are non-fat milk combined with powders and ice, then topped with whipped cream.
Tsujiri Ice Blend – Tsujiri Ice Blend is a water-based drink that is matcha flavored. Perfect for matcha lovers, this drink is a simple ice blend that bursts with the flavor of matcha.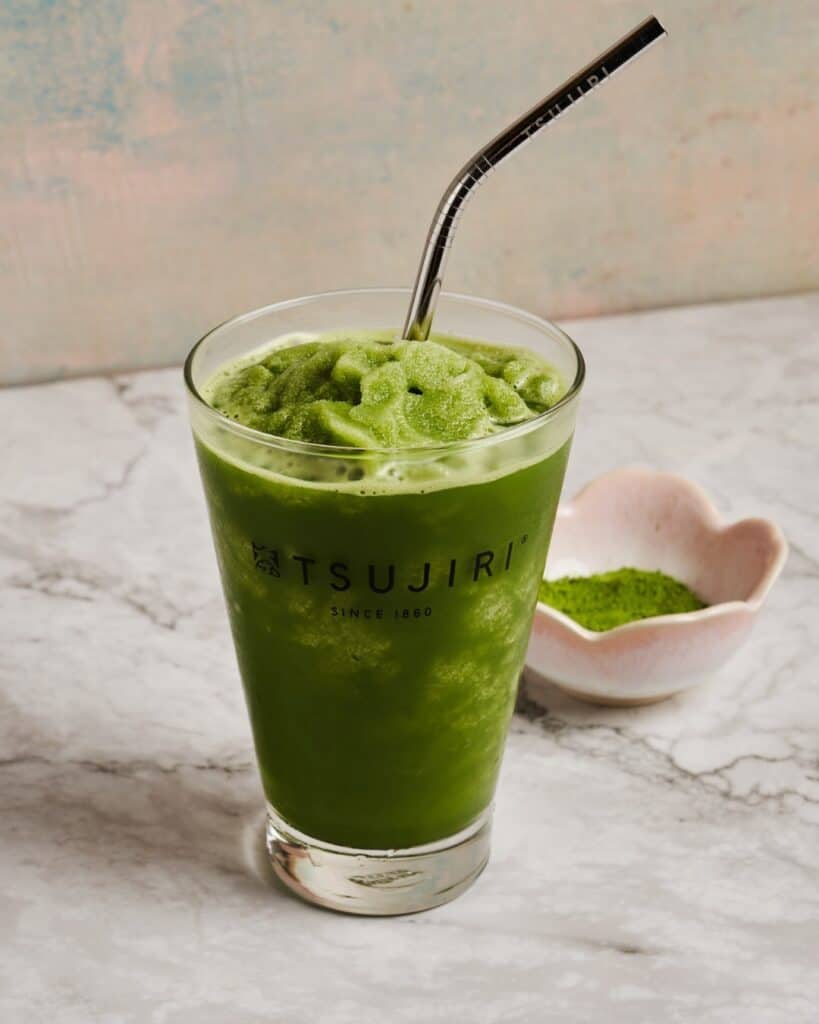 Hojicha Ice Blend – Hojicha Ice Blend is a milk-based drink that was once only available in Japan. Thanks to Tsujiri, tea lovers can now taste this tasty treat even outside Japan.
Chocolate Ice Blend – Chocolate Ice Blend is a water-based drink that is matcha flavored. It is made with chocolate syrup, water, and ice cream.
Tsujiri Menu Cakes and Pastries
What else could be better paired with tea than cakes and pastries? Tsujiri also serves one of the best cakes and pastries you'll ever taste.
Matcha Lava – White chocolate and matcha green tea are combined to make this treat. It is a straightforward dessert that works best for a date night or dinner gathering.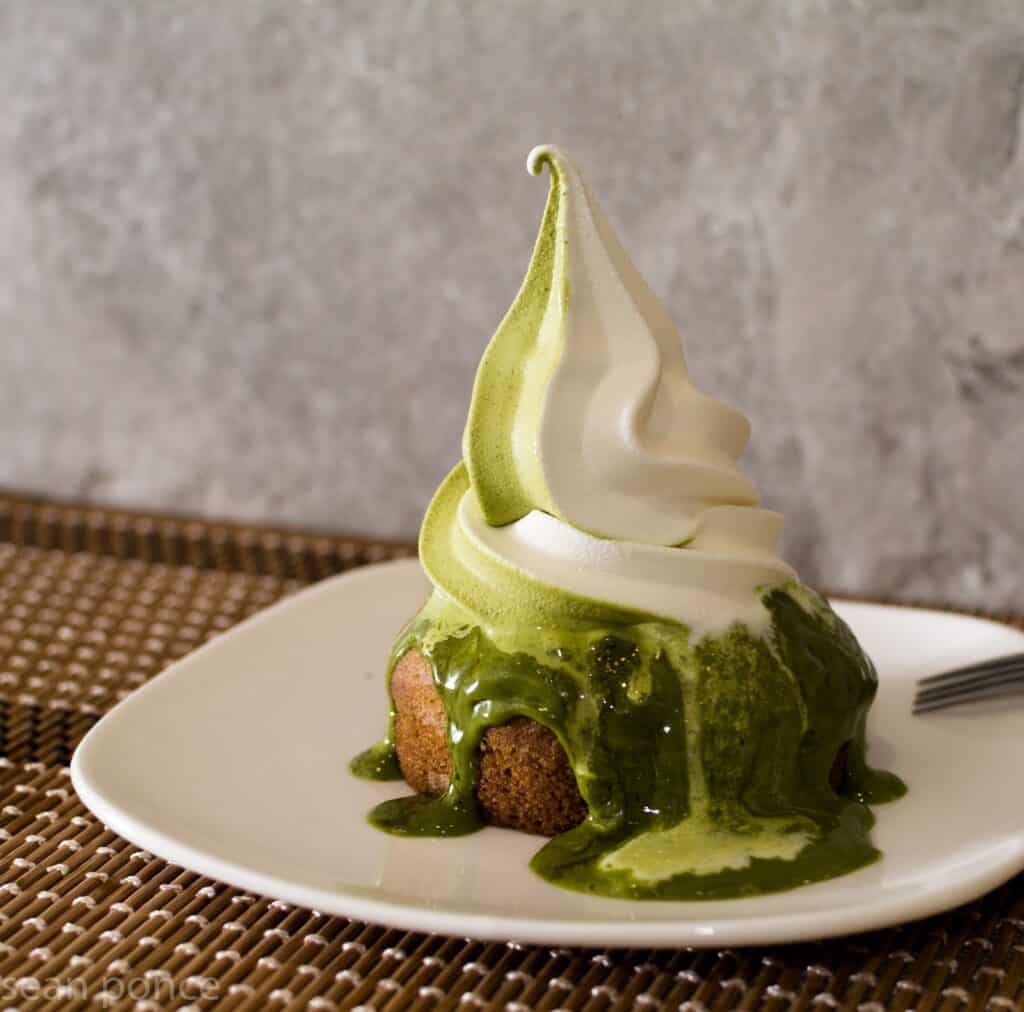 Choco Lava – It consists of a chocolate cake that has creamy chocolate in the middle. Choco lava has the flavor of a delicious chocolate cake that has a melted chocolate truffle in the center.
Soft Cookies – To prevent cookies from spreading during baking, a solid fat with a higher melting point is utilized in the preparation process. This clever technique ensures that the cookies maintain their desired shape and texture, resulting in a perfectly baked treat.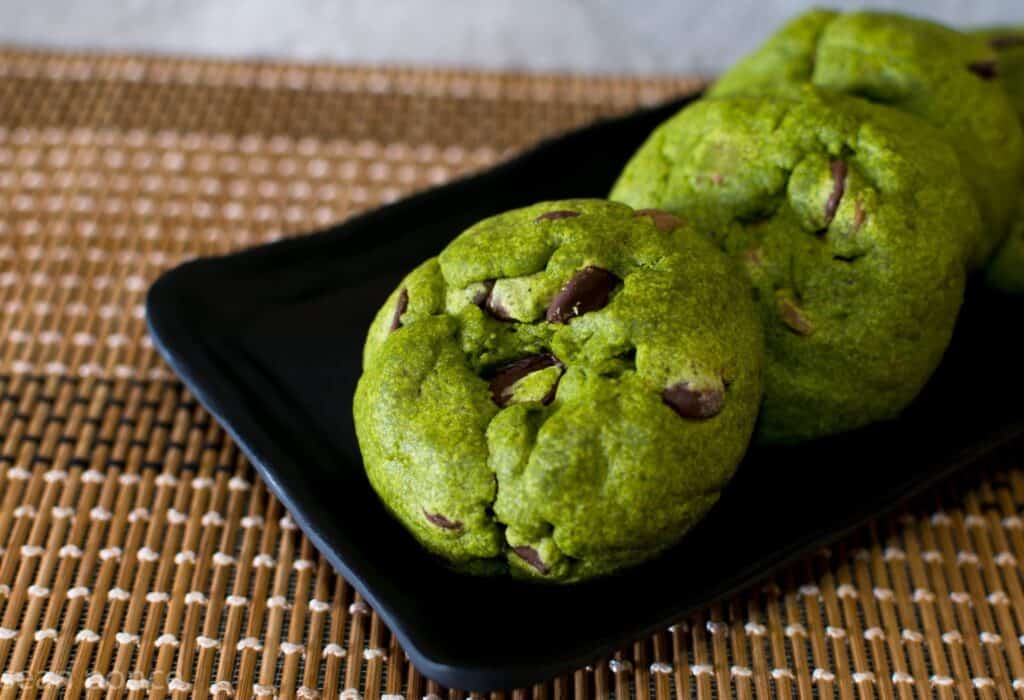 Latte
Cafe Latte, also known simply as "latte," is a traditional Italian coffee drink made with espresso and steamed milk. Tsujiri's version features a gentle and creamy flavor profile, achieved through expertly balancing the proportion of milk to espresso. Treat yourself to this time-honored beverage and appreciate the skillfully crafted flavors available at Tsujiri.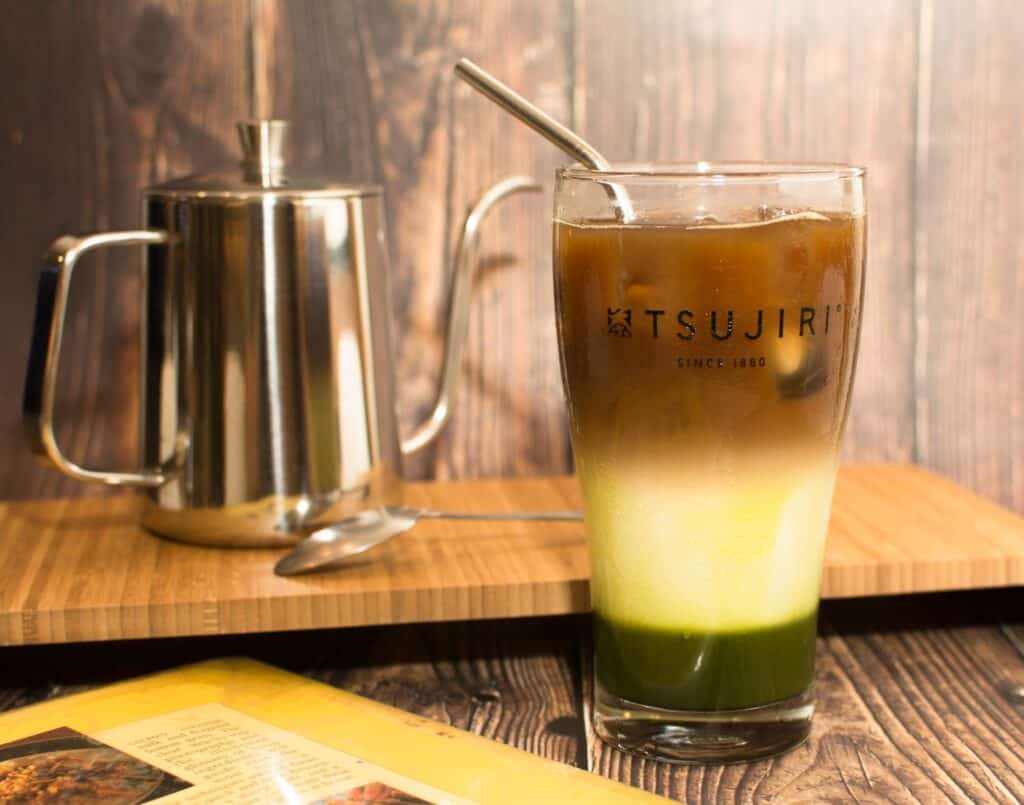 Sundae
This classic American dessert comprises of creamy vanilla ice cream adorned with syrup, whipped cream, marshmallows, or fresh fruits, making for a delightful indulgence. At Tsujiri, no matter which flavor you opt for, it's bound to complement their delectable cakes and pastries.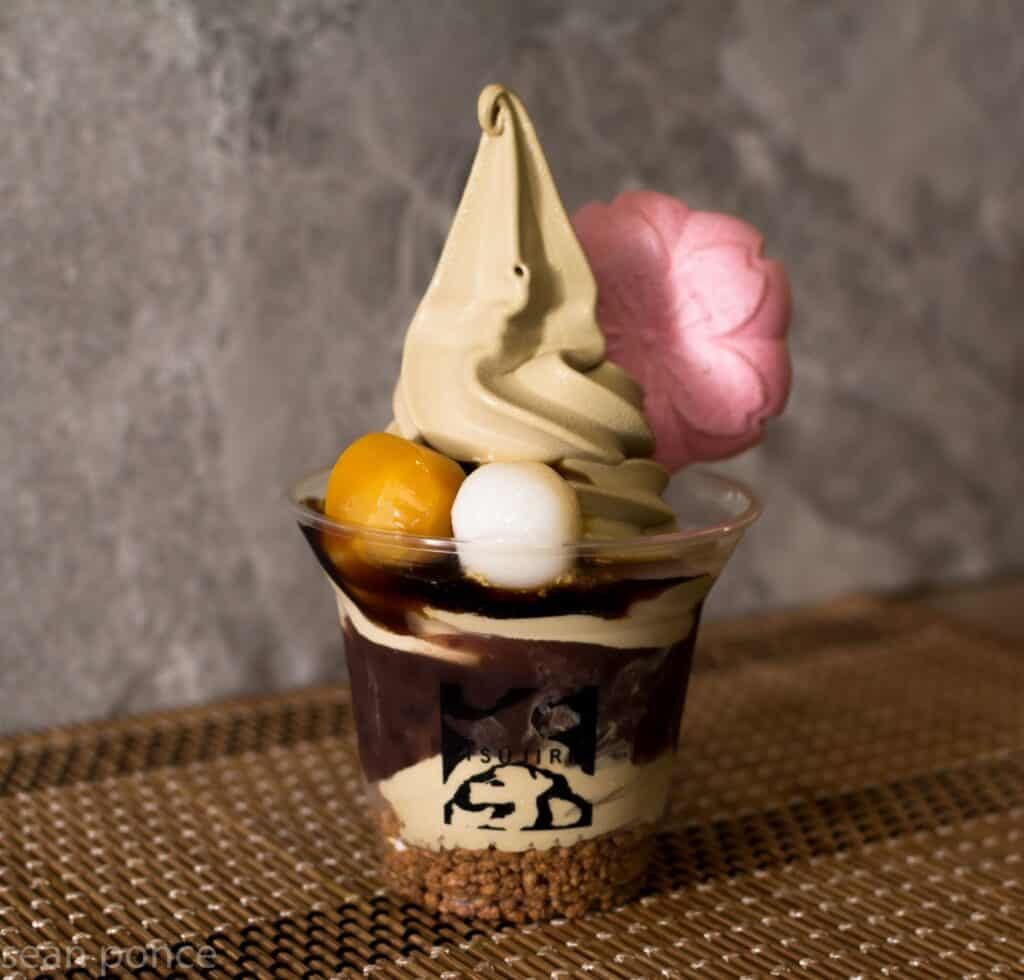 Tsujiri Menu Delivery
Going out for tea would be tiring, especially if you started your day tired and lazy. Keeping it in mind, Tsujiri provides their regular customers with a menu delivery so that they can now conveniently fulfill their cravings. Ordering your favorite tea, sundae, cakes, and pastries are made simpler and easier by downloading delivery applications such as FoodPanda and GrabFood on your mobile devices. After downloading, simply search for Tsujiri's online store, browse their menu, and order.
Social Media Pages
Following Tsujiri's social media pages listed below is highly recommended to ensure you are aware of the latest updates on their menu, prices, and promotions.
Facebook: https://www.facebook.com/tsujiri.ph
Instagram: https://www.instagram.com/tsujiri_ph/
Twitter: https://twitter.com/tsujiri_global
Conclusion
Given that Tsujiri's menu is full of well-known sundaes, cakes, pastries, and especially their tea brand in Japan that uses premium matcha, customers can anticipate paying slightly more than they would for a typical matcha tea. But a little extra is worth paying for the new experience that you would get from the products they serve. Their pastries and cakes are not only delicious but are presented and designed attractively as well. For their tea, all that is left to say is that matcha lovers shouldn't pass up this one.