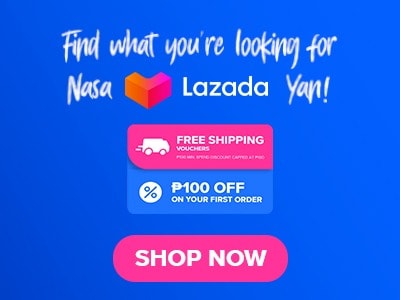 When it comes to milk tea we all love something irresistible and a sip that offers a burst of flavor. Well, today is your day because I got you covered for your favorite milk tea that is served in varieties of flavors along with their iconic collections of delightful snack fried and chips, siomai, and more. A step into the flavorful world is what we have here in the Tea-Cup Milktea menu price collection that you will find below.
Menu Items
Price (PHP)

Summer Halohalo

Regular Mango Grahams
117

Coffee Based Beverages

Salted Caramel Frappuccino
136
OJ Sunrise Express
144
Dark Mocha Frappuccino
196
Iced Americano
184
Iced Caramel Macchiato
204
Iced Coffee Mocha
212
Coffee Jelly Frappuccino
196

Siomai & Milktea Specials

6pcs Fried Siomai + Large Roasted Wintermelon Milktea
159.2
12 Pcs Siomai & Large Roasted Wintermelon Milktea
224
20 Pcs Fried Siomai
148

Buy 2 Get 1 Promo

Buy 2 Large Taro + Get 1 Free Medium Classic
200
2 Large Classic Milktea & 1 Free Classic Medium Milktea
196
2 Large Roasted Wintermelon Milktea & 1 Free Classic Medium Milktea
200
2 Large Dark Choco Milktea & 1 Free Classic Medium Milktea
200

Classic Milktea Flavors

Okinawa
80
Roasted Wintermelon
80
Classic Milk Tea
80
Toffee Caramel
80
Purple Taro
80
Matcha
80
Strawberry
80
Red Velvet
80

Tea-Cup Signature Blend

Tiger Sugar Milk
124
Blueberry Cheesecake
124
Roasted Wintermelon Cream
124
Chicken Wings
144

Cheesecake Series

Taro Cheesecake
120
Matcha Cheesecake
120
Cheesecake Classic
120
Strawberry Cheesecake
120
Red Velvet Cheesecake
120
Salty-Sweet Cheesecake
120

Cream Cheese Series

Okinawa Cream
88
Classic Cream
88
Red Velvet Cream
88

Frappe Series

Strawberries N Cream Frappe
112
Red Velevet Frappe
120
Green Tea Matcha Frappe
136

Fruit Tea Series

Green Apple Fruit Tea
104
Passion Fruit
104
Winterlemonade
104
Wintermelon Fruit Tea
104

Snacks Fries Chips and Corndog

Nacho Fries
144
Nachos Overload
168
Savory Barkada Fries
160
About Tea-Cup Milktea
Tea-Cup Milk Tea offers a journey filled with exquisite tea and the creaminess of their delightful collections that are top-of-the-line quality and redefine your experience of every milk tea sip. Their collections are famous for offering a delightful and comforting flavor which mainly comes from the beautifully crafted drinks with a symphony of flavors in every cup. Aside from that they also offer a wide range of savory snacks such as their Snack Fried and Corndog which are known to be one of their popular snacks.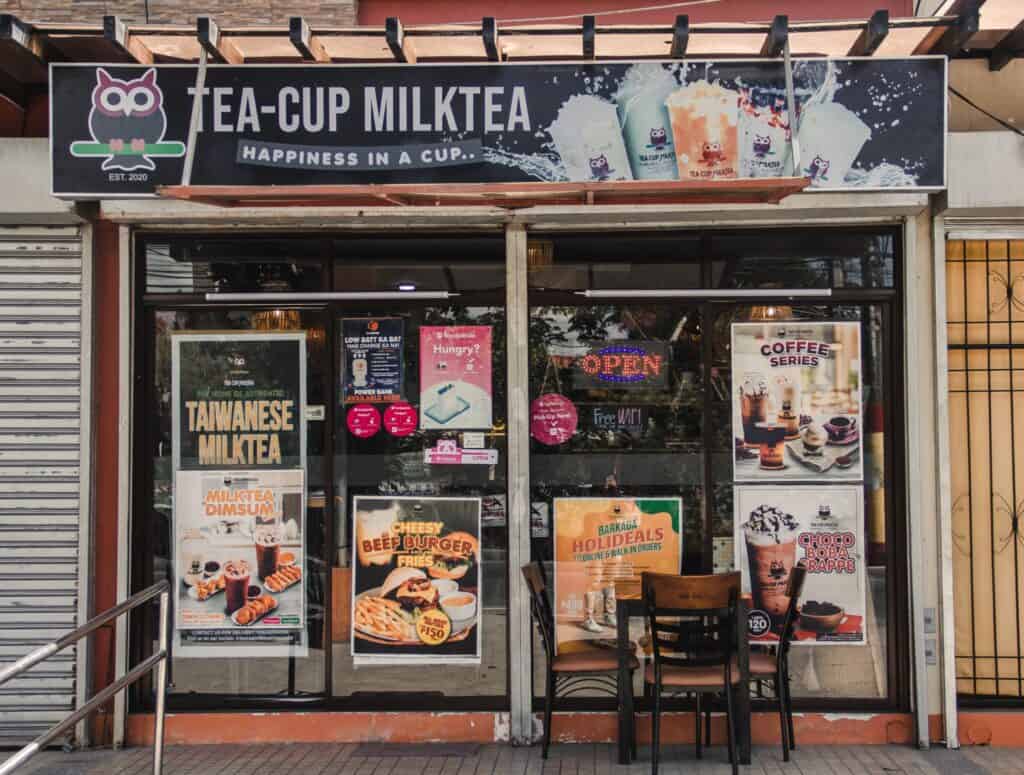 Tea-Cup Milktea Menu Best Seller
Savor the moment of refreshments and quality food here at Tea-Cup Milktea. This best-selling collection is perfect for people who want to appreciate the well-balanced flavor of velvety drinks and delightful goodies.
Nacho Fries – This delightful fusion is here to give you the crispy fries that are perfectly topped with a delightful medley of cheese and other savory sauces all of these in a nacho style.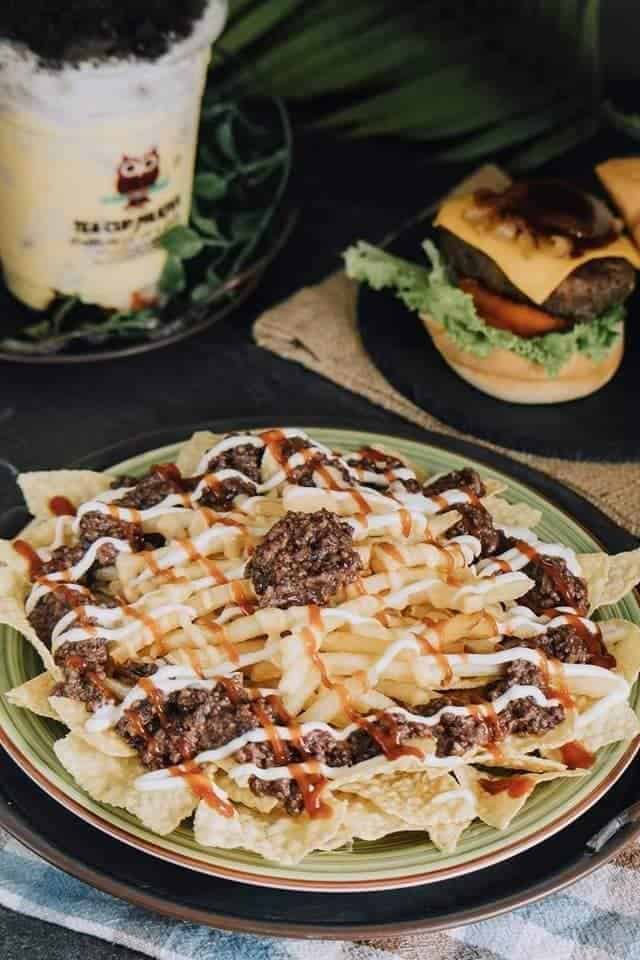 Nachos Overload – Take your nacho experience to the finest with this ultimate nachos overload that is ready to give you the flavorful white sauce, pure beef meat, and tomato sauce.
Savory Barkada Fries – These fries are perfect for your unforgettable barkada dining. It offers you a cheese sauce with their signature house mix sauces giving you a smoky aroma that is a sure hit.
Blueberry Cheesecake – This drink is found in their cheesecake series and offers a velvety and rich cheesecake flavoring your favorite drink that is ready to give you luscious blueberry fruit bits.
20 Pcs Fries Siomai – The classic take on this fried siomai is extra flavorful and delightful with this siomai that has an added crunch on every bite.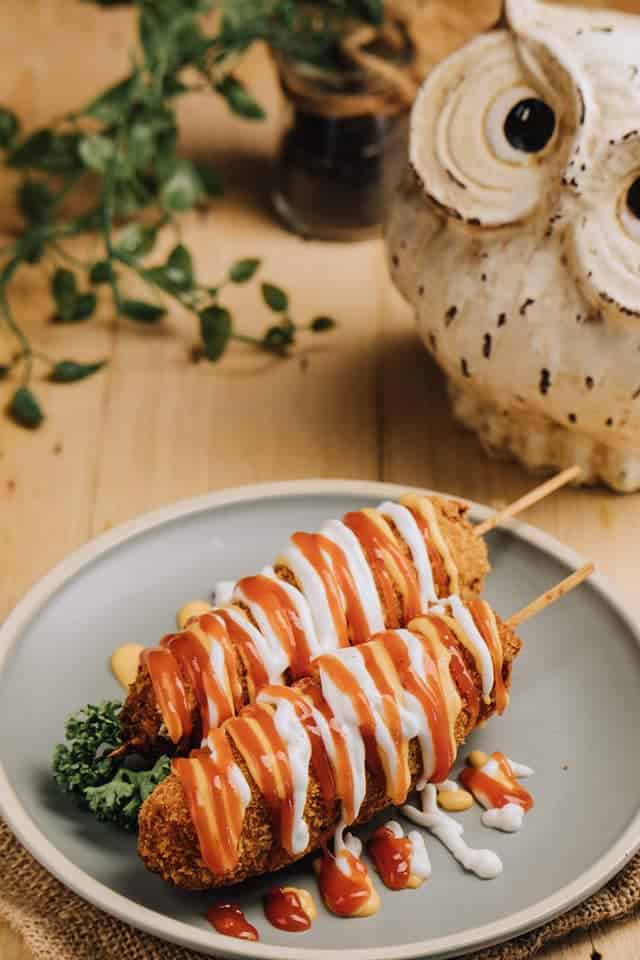 Classic Milktea Flavors
Of course, your tea cup milk tea experience will never be complete without their recommended collection of Classic Milktea flavors. Let us savor the delightful sip that brings delightful comfort to your day.
Okinawa – This Okinawa milk tea menu of Tea-Cup Milktea offers a caramel note of Okinawa with rich flavors of cream and tea that bring a special hint of sweetness that warms your milk tea heart.
Roasted Wintermelon – Take the flavorful kick of this roasted wintermelon that offers a comforting and tasty experience with the roasted wintermelon with a flavorful fusion of creamy milk tea.
Classic Milktea – This classic milk tea has a timeless flavor that features a harmonious blend of tea with a delightful blend of milk that makes your drink simple but very satisfying.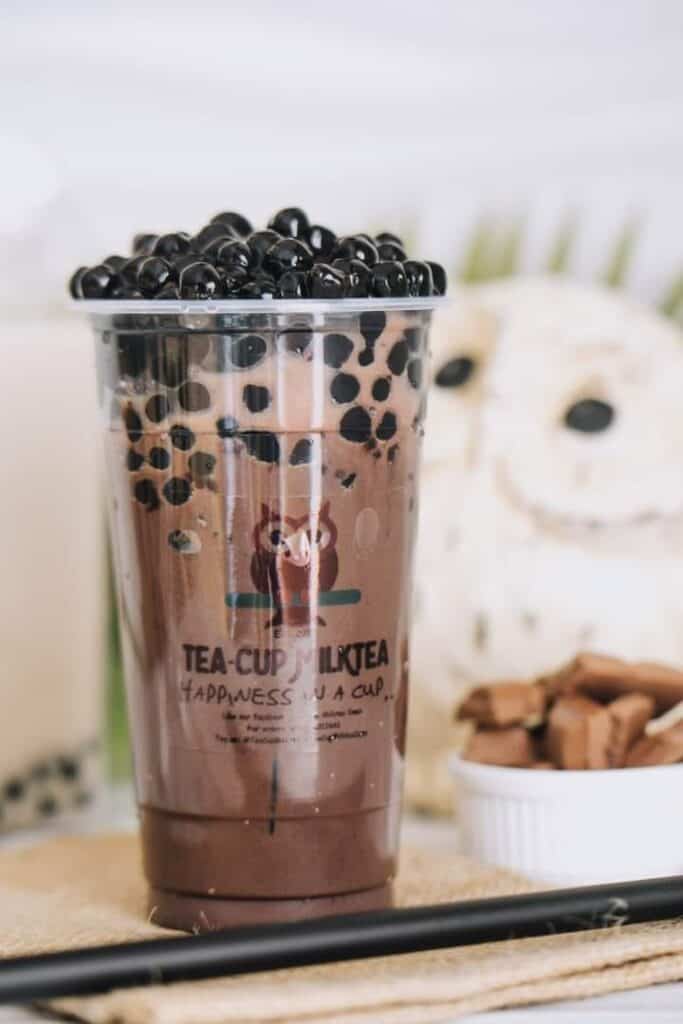 Purple Caramel – This Purple caramel milk tea offers an enticing visual and sweet sensation. It has a delightful essence of rich and alluring caramel that is both captivating and well-blended with the milk tea flavor.
Cheesecake Series
An exciting adventure awaits you in the magnifying adventure these delightful cheesecake-based drinks offer. A well-behaved flavor that is both comforting and iconic.
Matcha Cheesecake – Start your experience with this Matcha Cheesecake milk tea that offers a delightful haven for every matcha lover out there. It has a creamy and elegant flavor that will surely tantalize your buds.
Strawberry Cheesecake – This fruity sensation has a lusciousness of strawberries that are fusion with the delightful charm of cheesecake. It has a very fruity flavor and creamy goodness.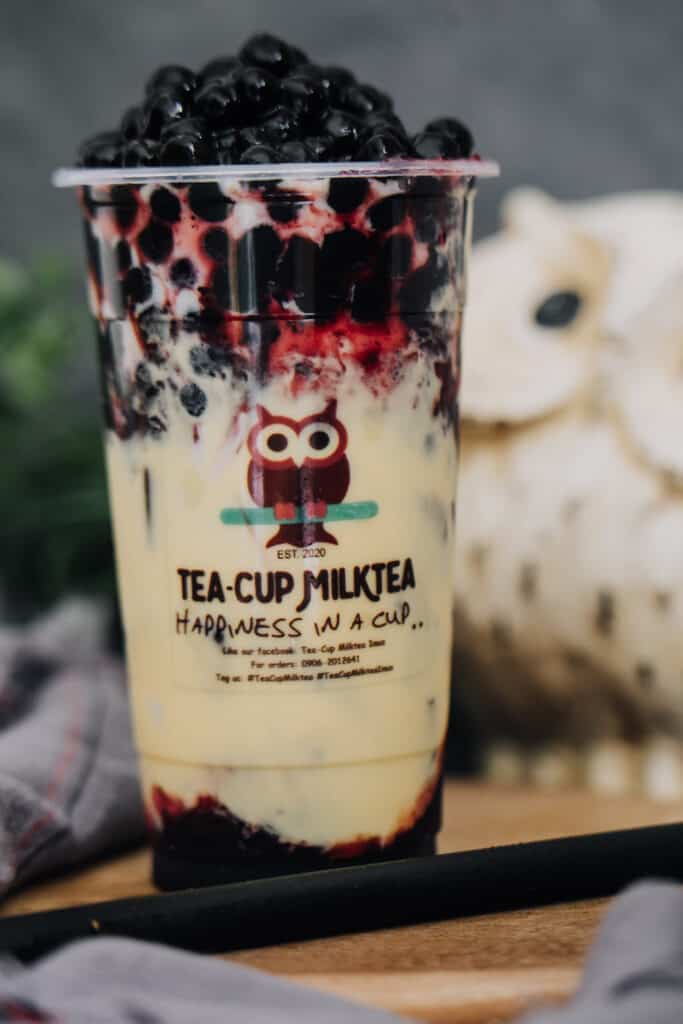 Taro Cheesecake – Next on the list is their unique and best-selling Taro Cheesecake. It has an earthy and nutty flavor of the Nutty essence of taro. It is a very innovative drink where richness and creaminess collide together to serve you this iconic drink.
Red Velvet Cheesecake – Now on your last spot but never on the least picks is this Red Velvet Cheesecake. It is also one of their famous drinks that offers a dessert-style treat featuring its red velvet cake and the creamy texture of cheesecakes in a cup.
Tea-Cup Milktea Menu Delivery
I am sure you are now craving for their delightful collections of Milktea and Cheesecake-based beverages. Well, As I am writing this article I am also craving for my favorite Blueberry Cheesecake. good thing you can now order your favorite Tea Cup Milktea collection through FoodPanda for an extra enticing and hassle-free transaction. Perfect every time you are on the go and do not have the luxury of time to get your drinks before you head your way to work.
Connect with Tea-Cup Milktea Online
Follow Tea-Cup Milktea on social media today for your daily dose of milk tea goodness! Their pages are always updated with mouth-watering photos and videos of their delicious milk teas, as well as special offers and events.
Facebook: https://www.facebook.com/teacupmilkteaimuscavite
FAQs
What type of cuisine does Tea-Cup Milktea offer?
Tea-Cup Milktea offers a delightful collection of milk tea and other savory delights that are perfect for an enticing adventure of creaminess and bold flavors of tea.
What is Tea-Cup Milktea known for?
Tea-Cup Milktea is known for its best-selling Blueberry cheesecake along with its iconic Nacho Fries and Nachos Overload.
What are the operating hours of Tea-Cup Milktea?
Tea-Cup Milktea operates from 12 AM until 10 PM every day.
Where is the Tea-Cup Milktea located in the Philippines?
There are other available branches of Tea-Cup in various areas of the city but you can also visit them here at Lot 1A Block 1 Phase 3 Camella Barcelona Homes Buhay Na Tubig Road Barangay Buhay Na Tubig 3rd District.
Conclusion
In conclusion, Tea Cup Milk Tea is not just a place where you grab your enticing drinks, it is a place of comfort and refined experience with its premium collections of creamy refreshments. Their menu options that highlight an array of innovative delights make a great point that this ship is indeed a haven for everyone who is looking for a place to sip, savor, and share delightful quality beverages and delicious snacks.
From their iconic Nachos Fries to my favorite Blueberry Cheesecake, this restaurant is indeed a home of various flavors and textures and I am sure you all love a shop that focuses on diversity and quality. So I am sure and confident that this recommended restaurant will truly hit the spot!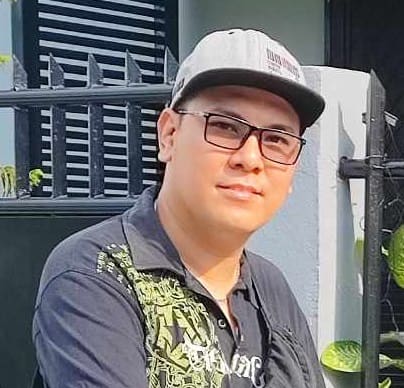 Hi! I'm Nivek Strife, the person who made MenuPH. I'm the one who added most of the popular menus you see on this website, and I really hope you enjoy them! Feel free to check them all out.
Growing up, I was surrounded by lots of tasty foods, like the classic Adobo and the sweet Leche Flan. That love for the many flavors of the Philippines is what got me excited about adding to MenuPH. When I learned how to make websites, I saw the need for a place to show off all the amazing Filipino dishes, and that's how MenuPH started.
MenuPH isn't just a website; it's like a fun journey into food. I've teamed up with famous chefs and found great places all over the Philippines to bring you a bunch of menus that show off the best of Filipino cuisine. Whether you're into the usual dishes or new twists, MenuPH is here to guide you through the rich world of Filipino flavors.
With MenuPH, my aim is to help local businesses, talk about good food choices, and make a group of friends who love food. No matter if you like fancy restaurants or street food, MenuPH has something for you. Come join me on this food adventure as we find great places, taste real flavors, and enjoy the unique food traditions that make the Philippines awesome.