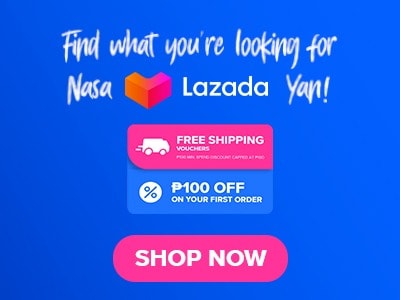 The Jamba Juice menu has expanded significantly, oatmeal with steel cuts, OJ made from freshly squeezed oranges, refueling bowls, and a baked good. Everything is still crafted with quality that is palpable and tangible. No high fructose corn syrup, no high fructose corn syrup, and 0 grams of trans fat are included in any of their goods.
The globe as a whole does not consume fruit and vegetables in the necessary amounts for a number of reasons, including g. cost, convenience, and/or accessibility. Even though the World Health Organization guidelines (Keenan et al. 2011a) explicitly describe their relevance, in the industrialized world convenience is seen to be the main factor contributing to the decline in fruit and vegetable intake. This has directly contributed to the creation of a new product line that allows consumers to keep their busy lifestyles and consume the necessary 5 servings of food each day. Smoothies are now a part of popular culture; according to the 2013 edition of the Oxford English Dictionary, they are "a thick, smooth drink made from fresh fruit puréed with milk, yogurt, or ice cream."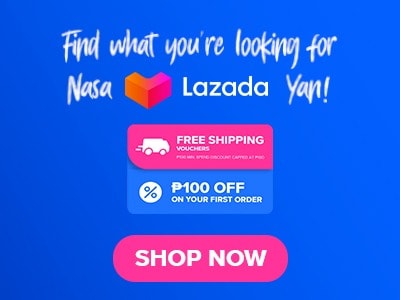 Below, you'll find the updated list of Jamba Juice menu prices.
Menu Items
Prices (PHP)

Tea Refreshers

Apple N' Berry
115

Juice Day Tuesdays

Juice Day Tuesdays
100

Sip and Snack Duo

Sip and Snack Duo
400

Classic Smoothies

Razzmatazz
200
Orange-A-Peel
200
Banana Berry
200
Aloha Pineapple
200
Strawberries Wild
200

Creamy Treat Smoothies

Orange-C Booster
200
Chocolate Moo'd
200
Peanut Butter Moo'd
200

Boosted Smoothies

Protein Berry Workout
220
Banana Pb Buff
185
Berry Fit
185
Berry Pomegranate Power
220

Energy Smoothies

Banana Brew Blast
170
Orange Coffee Zing
170
Coffee Affogato
170

Baked Bundles

Baked Bundles For 1
235
Baked Bundles For 2
459
Baked Bundles For 3
685

Energy Bowls

Mango Peach Bowl
265
Tropical Acai Bowl
265
Mixed Berry Bowl
265
Nutty Strawberry Bowl
265

Premium Chia Cups

Peanut Butter Bliss
170
Mango Madness
170
Strawberry Passion
170

Blend Anywhere

Tropical Dreamin
260
Berry Good Vibes
260
Whey To Go
260
Razzmatazz Rave
260
Daily Mix Pack
350
Strawberry X Banana Fruit Mix
340
Banana Berry Blush
260
Mango-A-Go-Go Whirld
260
Pb Is A Moo'D
260
Blueberry X Banana Fruit Mix
340
Five Fruits Mix
440
Pb But Better
270
Kale X Mango Fruit Mix
390
Creamy Strawberries Wild
260

Holi-yay Bundles

Merry Set
1229
Yuletide Set
1229
Holly Set
1199
Jolly Set
1199

Merchandise

Lagu Beach Blanket
1725
Wide Mouth Hydro Flask Bottle 32 Oz
4025
Standard Mouth Hydro Flask Bottle 21 Oz
2875
About Jamba Juice
It all began with a blender, a ton of fruit, and a vision that was both healthy and beneficial. Jamba Juice has evolved from its modest beginnings in California in 1990 to launch the first shop in the Philippines in 2011, becoming a popular place to get meals and drinks that are healthy for you.
Before the business was founded, Kirk Perron, a cyclist and proponent of healthy living worked on Jamba Juice as a "senior project" at California Polytechnic State University in San Luis Obispo (Cal PolyIn San Luis Obispo, it was formed in 1990 under the name Juice Club, Inc. On March 24, 1999, Jamba Juice purchased the shops of Zuka Juice, Inc. Salt Lake City, Utah, is where Zuka Juice was established. A business owned by the Serruya Family, a prosperous Canadian entrepreneurial family that established the Yogen Früz frozen yogurt and smoothie franchise, contributed the remaining $15.45 million.
Jamba Juice Menu Best Seller
Matcha Green Tea Blast – Matcha green tea is added after the soy milk and fat-free vanilla frozen yogurt are added. Even though the recipe is straightforward, it still tastes good. Antioxidants naturally occur in matcha. It guards against cancer and safeguards brain processes. As real matcha tea is used in this smoothie, it is always a healthy option for a morning beverage.
Orange Dream Machine – The first ingredients of this Jamba Juice menu are orange juice and orange sherbet, and then soy milk and fat-free vanilla frozen yogurt are added. It's a relatively healthy orange creamsicle with 440 calories.
Peach Perfection – It merits the term since it is the epitome of what a drink should be. Mangos, peaches, white grape, pears, and apple juice blends are the foundation of Peach Perfection. It mixes each of these flavors into a deliciously refreshing beverage.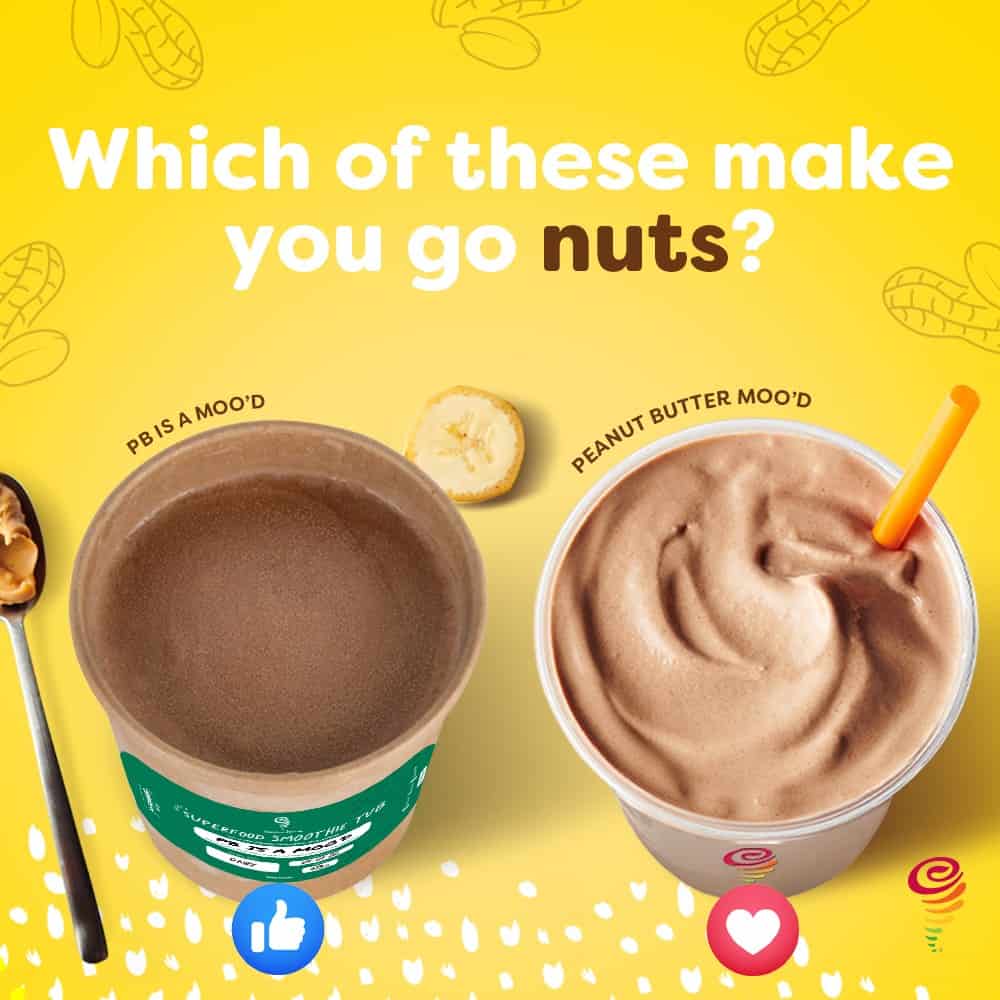 Peanut Butter Moo'd – When you're in the mood for some peanut butter, Peanut Butter Moo'd is just what you need. Consider this smoothie to be the tasty and healthy alternative to a chocolate peanut butter milkshake (at least somewhat nutritious). Vanilla frozen yogurt, soymilk, and chocolate moo'd dairy foundation serve as the base for peanut butter Moo'd.
Strawberries Wild – Strawberries Wild from the Jamba Juice menu is similar to a favorite of mine from my youth but on a whole other level. Its 340 calories are rather low for a traditional smoothie. Strawberries and bananas are added to a mixture of fat-free vanilla frozen yogurt and apple-pear strawberry juice.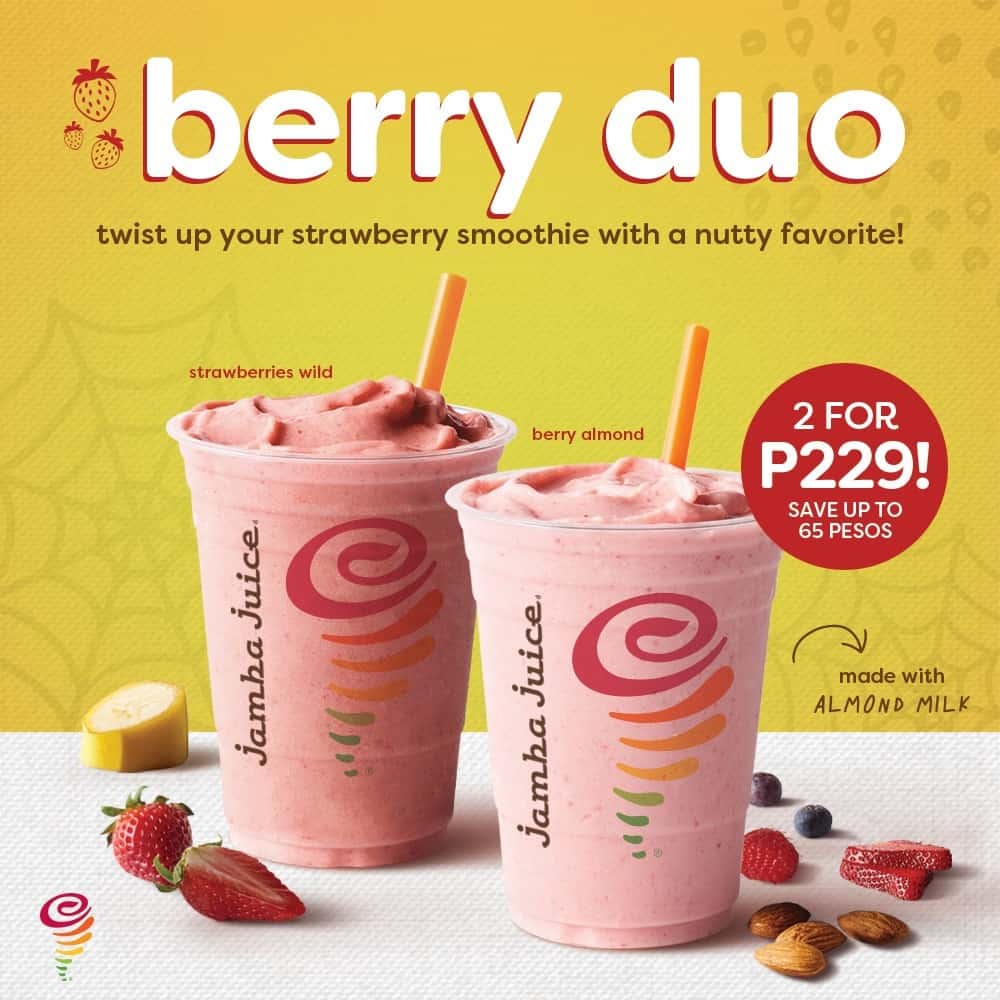 Jamba Juice Best Healthy Smoothie Menu
Orange Carrot Karma – The Orange Carrot Karma has only 180 calories and 38 grams of sugar, making it a reasonable snack choice. Mango and bananas are used to sweeten a mixture of carrot juice. The vitamins A and C included in this beverage are of exceptional quality.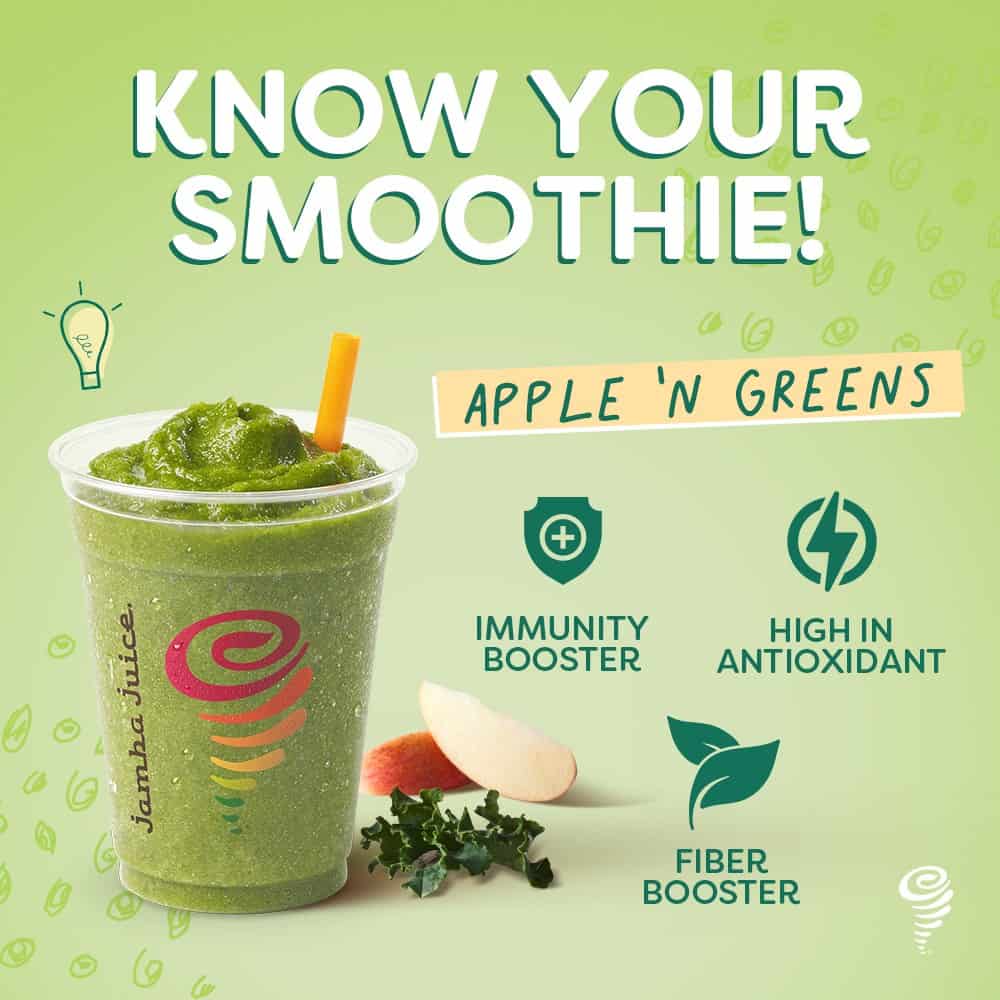 Apple 'n Greens Smoothie –Two servings of fruit and one dish of vegetables make up this smoothie. Although it contains kale, the mixture of apple and strawberry juice, bananas, mangos, and peaches make it difficult to taste. Given that it contains 45 grams of sugar and 250 calories, it would be suitable as a pre-class pick-me-up.
Strawberry Whirl – A light alternative with 210 calories and 45 grams of sugar is the Strawberry Whirl. It contains fresh strawberries, bananas, and apple-strawberry juice. It contains a lot of vitamin C that can surely boost your immune system.
Jamba Juice Menu Delivery
If you can't go to a Jamba Juice store, yet you are craving their products, you can always order via:
Hotline Delivery: 888-79000
GrabFood
Foodpanda
Pick-A-Roo
Mangan
Social Media Pages
To make sure that you have the latest news, and updates on Jamba Juice, we recommend you to subscribe on their official channel at the following social media pages:
Facebook: https://www.facebook.com/jambajuiceph/
Instagram: https://www.instagram.com/jambajuiceph/
Twitter: https://twitter.com/JambaJuice/
FAQs
Is Jamba Juice smoothies healthy?
Although the majority of Jamba Juice menu items are heavy in carbohydrates, eating keto there might be challenging.
Why is Jamba Juice so popular?
While Jamba also sells other items including sandwiches, wraps, and recently breakfast dishes, its smoothies are its claim to fame. When juice and smoothie cleanses became the newest health fad, their popularity skyrocketed.
Is Jamba Juice worldwide?
Yes, there are more than 800 locations worldwide.
Conclusion
Jamba Juice's products, which include antioxidants and 100 percent or over of the recommended daily intake of vitamins A and C, can help increase immunity in the coming year. Jamba Juice features a menu for every lifestyle, whether you're seeking to prevent the winter sniffles or simply need an energy boost. Although Jamba Juice has several alternatives that are packed with nutrients and fresh vegetables, the majority of its products are high in carbohydrates. If you're following a ketogenic diet, sticking to wellness shots, low-bread sandwiches, and flatbreads is your best chance at Jamba Juice. With the smoothies from Jamba Juice, you are aware of exactly what you are putting yourself into, whether you are seeking the sweet delight of the White Gummi or the nutritious tart flavor of the Apple 'n Greens. Although they don't all have the same health benefits, smoothies are all delightful. These smoothies are perfect when you simply need something sweet. You can grab your Jamba at home without ever leaving the sofa thanks to Jamba Juice's app, which also provides delivery and rewards for certain areas.