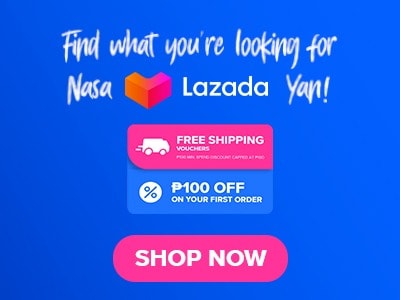 Are you looking for a good milk tea brand to try? I have an interesting brand to introduce and I just found them recently. People nowadays are looking for something good at the same time something affordable right? This brand will give you the taste satisfaction that you're looking for and the best value for your money. Have you heard about Infinitea milk tea? If not, have time to read this article and let us get to know them a little bit more, let us see if after this article you'll be interested enough to try the Infinitea Menu. Actually, I'm excited about this. Without further ado, let's start.
Below, you'll find the updated list of Infinitea menu prices.
Menu Items
Price (PHP)

Milk Tea

Original milk tea nai cha no pearls M
65
Original milk tea nai cha no pearls L
75
Almond milk tea M
75
Almond milk tea L
85
Pearl black milk tea M
75
Pearl black milk tea L
85
Pearl green milk tea M
75
Pearl green milk tea L
85
Strawberry bliss milktea M
80
Strawberry bliss milktea L
90
Dragon Milk tea M
80
Dragon Milk tea L
90
Hazelnut milk tea M
80
Hazelnut milk tea L
90
Taro milk tea M
80
Taro milk tea L
90
Peach lychee milk tea M
80
Peach lychee milk tea L
90
Caramel milk tea M
85
Caramel milk tea L
95
Chocolate milk tea M
85
Chocolate milk tea L
95
Coffee jelly milk tea M
85
Coffee jelly milk tea L
95
Iced coffee milk tea M
85
Iced coffee milk tea L
95
Roasted milk tea M
85
Roasted milk tea L
95
Strawberry milk tea M
85
Strawberry milk tea L
95
Caramel with brown sugar jelly M
90
Caramel with brown sugar jelly L
100
Dark cocoa milk tea M
90
Dark cocoa milk tea L
100
Emperor milk tea M
90
Emperor milk tea L
100
Golden dragon milk tea M
90
Golden dragon milk tea L
100
Okinawa milk tea M
90
okinawa milk tea L
100
Oreo milk tea M
90
Oreo milk tea L
100
Peppermint milk tea M
90
Peppermint milk tea L
100
Wintermelon milk tea M
90
Wintermelon milk tea L
100
Wintermelon oolong milk tea M
90
Wintermelon oolong milk tea L
100
Vanilla milk tea M
90
Vanilla milk tea L
100
Blueberry milk tea M
90
Blueberry milk tea L
100
Chocolate almond milk tea M
100
Chocolate almond milk tea L
110
Salted cream wintermelon milk tea M
100
Salted cream wintermelon milk tea L
110
Dark cocoa pudding M
105
Dark cocoa pudding L
115

Hot Drinks

Chocolate M
85
Chocolate L
95
Coffee M
85
Coffee L
95
Coffee vanilla M
85
Coffee vanilla L
95
Dark chocolate M
85
Dark chocolate L
95
Mocha M
85
Mocha L
95
Original milk tea M
85
Original milk tea L
95
Vanilla M
85
Vanilla L
95

Frappe

Caramel M
90
Caramel L
100
Cookies and cream M
90
Cookies and cream L
100
Chocolate mousse M
95
Chocolate mousse L
105
Green tea frappe M
95
Green tea frappe L
105
Milo dinosaur M
95
Milo dinosaur L
105
Strawberry mousse M
95
Strawberry mousse L
105
Vanilla M
95
Vanilla L
105
Chocolate almond M
100
Chocolate almond L
110
Drak chocolate cookie crumble M
100
Dark chocolate cookie crumble L
110
Green tea hazelnut M
100
Green tea hazelnut L
110
Mint chocolate M
100
Mint chocolate L
110
Mocha cookie crumble M
100
Mocha cookie crumble L
110
Taro taro M
100
Taro taro L
110
Strawberry oreo M
100
Strawberry oreo L
110
White chocolate strawberry M
100
White chocolate strawberry L
110
Double dutch M
105
Double dutch L
115
Blueberry cheesecake M
105
Blueberry cheesecake L
115
Mango cheesecake M
105
Mango cheesecake L
115
Strawberries and cream M
105
Strawberries and cream L
115
Tiramisu M
130
Tiramisu L
140
Black Forest M
140
Black Forest L
150

Original Tea

Black tea with honey lemon M
70
Black tea with honey lemon L
80
Wintermelon juice M
70
Wintermelon juice L
80
Wintermelon kiss M
75
Wintermelon kiss L
85
Jasmine green tea with honey lemon M
80
Jasmine green tea with honey lemon L
90
Special brewed iced tea M
80
Special brewed iced tea L
90

Ice Series

Iced coffee M
75
Iced coffee L
85
Taro M
80
Taro L
90
Chocolate M
85
Chocolate L
95
Mocha M
90
Mocha L
100
Vanilla M
90
Vanilla L
100
Milo M
95
Milo L
105

Soda Pops

Blueberry L
85
Green apple L
85
Lychee L
85
Lemon L
85
Peach L
85
Raspberry L
85
Strawberry L
85

Lemonade Coolers

Blueberry M
75
Blueberry L
85
Cherry M
75
Cherry L
85
Green apple M
75
Green apple L
85
Peach M
75
Peach L
85
Strawberry M
75
Strawberry L
85
Wintermelon M
80
Wintermelon L
90
Raspberry M
85
Raspberry L
95
Watermelon kiwi M
85
Watermelon kiwi L
95

Soya Drinks

Original soya M
85
Original soya L
95
Chocolate soya M
95
Chocolate soya L
105
Matcha soya M
95
Matcha soya L
105

Add Ons

Pearls
10
Nata de coco
10
Assorted jelly/ Basil seeds
15
Chocolate topping/caramel topping
15
Coffee jelly/brown sugar jelly
20
Egg pudding
20
Whipped cream / salted cream
25
About Infinitea
Infinity is a food service company that specializes in milk teas and other drinks. It was established in 2010. Their concept is inspired by Asian popular drinks. Infinitea milk tea is guaranteed freshly made from high-quality leaves and made more enjoyable by adding exciting flavors to the normal milk tea itself.
Their main goal is to bring the joy of healthy living to every Filipino. This Infinitea milk tea shop was owned by Louie C. Sy and they are manila based. It has branches all over the country that are actually franchised by local owners and entrepreneurs. Infinitea is very serious and committed to being the best in their field and now they already have 400 branches nationwide and counting.
The innovative ideas on their milk teas and other drinks made this shop popular and also the taste. They are still continuing the innovation and improvements to give only the best service to their customers.
Best Seller Frappe on Infinitea Menu
Here is the list of the Infinitea menu best seller frappe.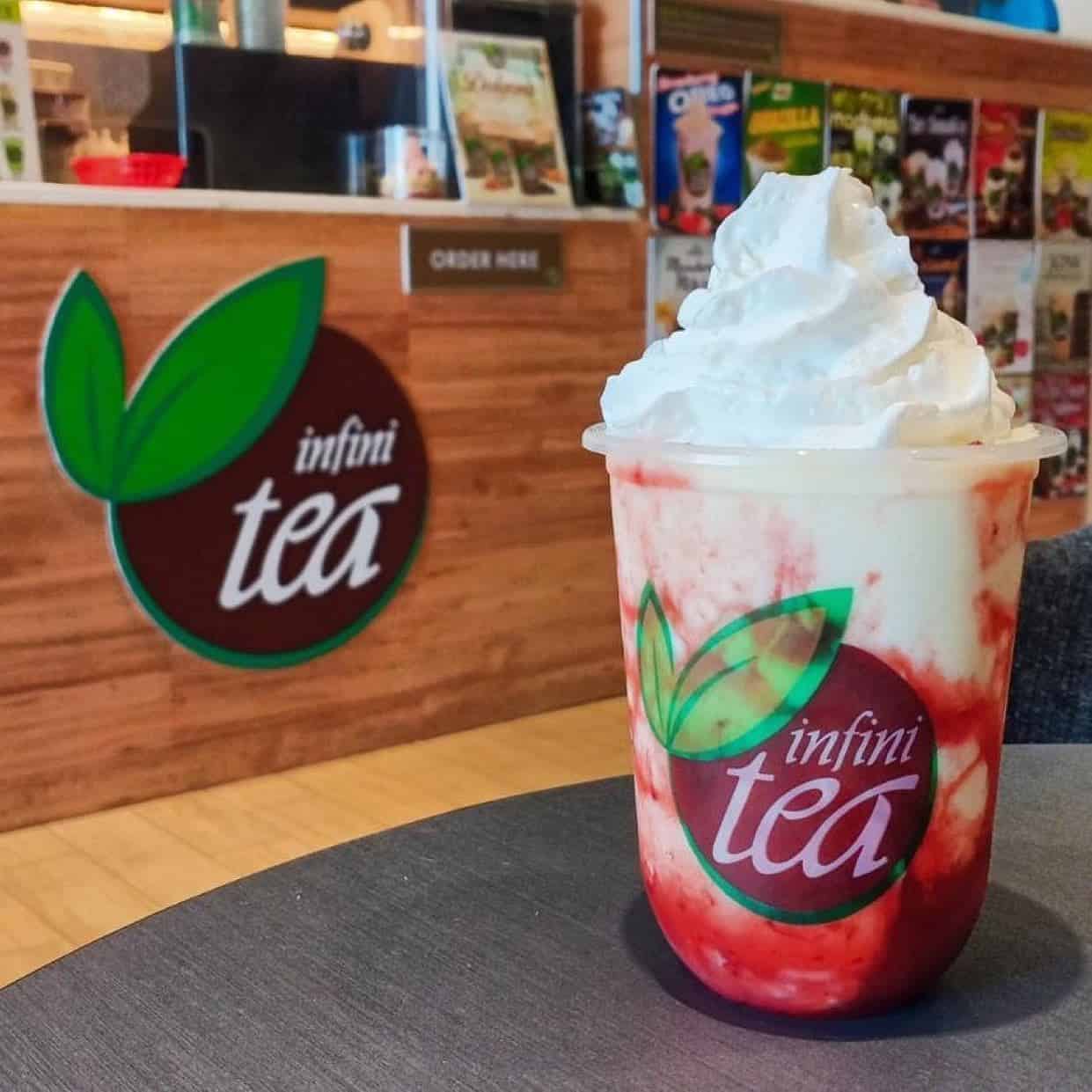 Strawberry Oreo Frappe – Recommend for strawberry and oreo lovers, this drink is really sweet and it will definitely satisfy your sweet tooth cravings. The combination of strawberry and oreo is surprisingly good.
Dark Chocolate Raspberry Frappe – Just like the first one which is the strawberry oreo frappe this combination of flavors is really something. It is good it's new and it is abdominal delicious. One of my personal favorites on their menu and something I can recommend to everyone.
White Chocolate Raspberry Frappe – This one looks gorgeous and when it comes to the taste? It's brilliant. I really like the flavor of this white chocolate raspberry frappe, a classy-looking drink with good quality taste. This Infinitea menu is a must-try!
Milo Taro Godzilla Frappe – The milo taro Godzilla is something new to me at first I didn't think that I would learn to love this flavor. After trying this one I am beyond surprised. How on earth can this drink be so delicious but affordable?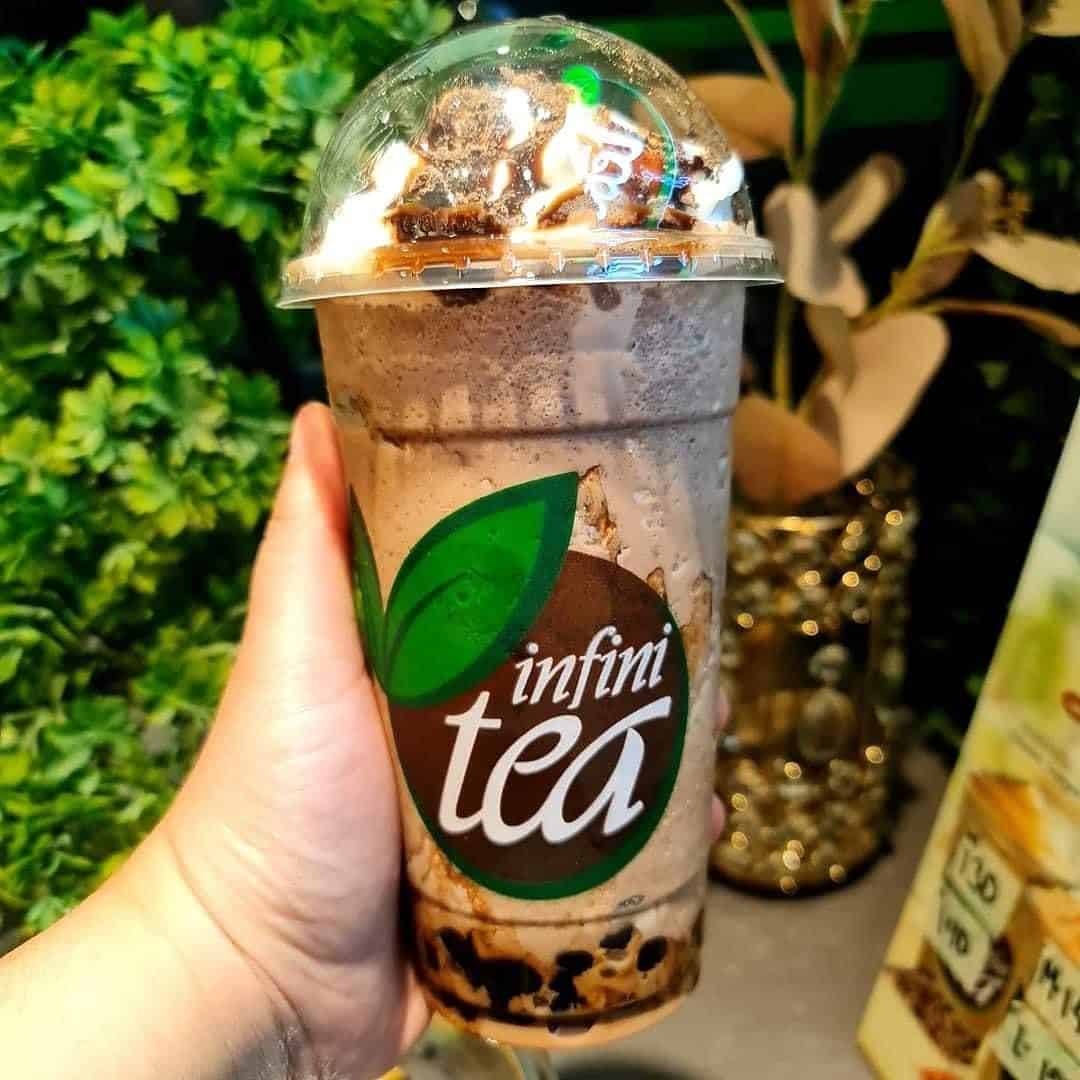 White Choco Almond Frappe – This is my ultimate favorite among all, the nutty taste of the almond compliment the rich white chocolate flavor. It is like a taste of heaven in every sip. I'm not being too dramatic here but this one is really good I swear. Highly recommended for white chocolate lovers who looking for a very sweet twist.
Other Infinitea Menu Best Sellers
Infinitea is not just milk teas they also have other drinks for you to try. They also have frappe that is highly recommended for coffee lovers and also soda pops iced series, fruit teas, and soya drinks. You can never be wrong with this shop everything that you might love they have.
Infinitea Menu Delivery
Since they actually have a lot of branches nationwide it's impossible not to get your favorite items on Infinitea. But if you got no time to go into their branches you can also order thru other third-party delivery services like Food Panda and Grab Foods or other delivery services that are available in the market nowadays. You can also search for their branch phone numbers online. We have to Thanks to technology these days, life is easier than before.
Social Media Pages
If you want to view their pages thru their social media to get the latest updates and promos, you can visit them at the following:
Facebook: https://www.facebook.com/infiniteamilktea/
Instagram: https://www.instagram.com/infinitea.milktea/
Twitter: https://twitter.com/infiniteaph/
Website: https://www.infiniteamilktea.com/
FAQs
What are the products of Infinitea?
They have different varieties of drinks that you can choose from. They have milk teas, frappe, hot drinks, original teas, iced series, fruit teas, soda pops, lemonade coolers, and soya drinks.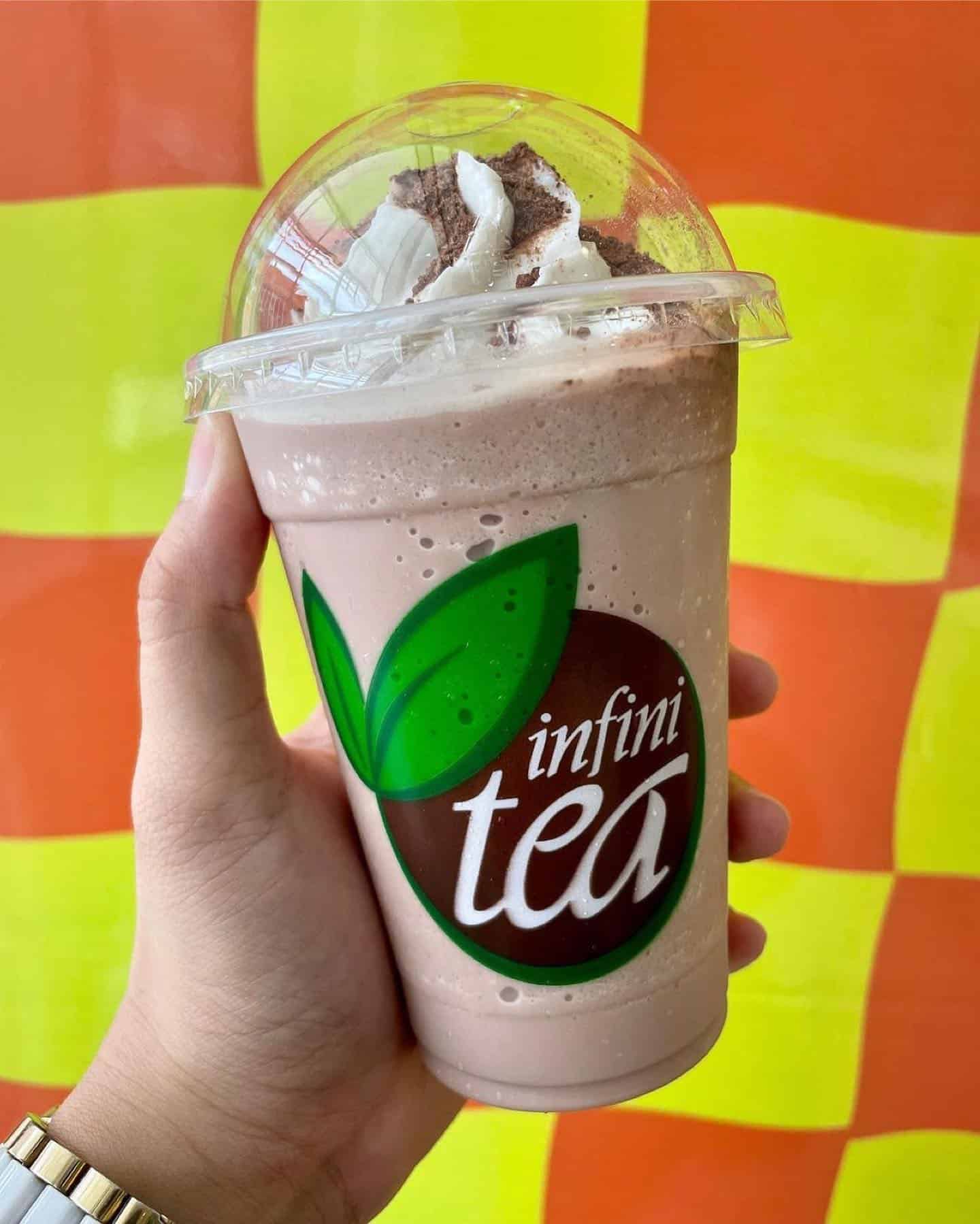 What makes Infinitea unique?
Aside from affordability what makes them unique is that they use 100% high-quality brewed loose leaf teas. Their brew was made more exciting and enjoyable by adding different flavors to the classic milk tea. Filipinos like delicious food that's why it's not surprising that they manage to make a name for just a little time.
Does Infinitea have pearls?
The Infinitea menu serves a wide selection of drinks. If you are a type of customer that loves pearls on their drink some or should I say many of their items has pearls but if you wanted for an extra you can also try their add-ons like more pearls and other ingredients to put on your drinks. It is up to you.
Conclusion
They became very successful in creating their name on the market, people now are choosing to go to their shop because of the quality of the service that they provide. One great thing about them is they'll never get tired of improving and creating new flavors for their customers to enjoy. That is also the reason why Infinitea is not just your ordinary milk tea brand. They are very careful when it comes to the quality of their drinks. I have been visiting their different branches recently and all I can say is the service is really great. The crews are knowledgeable about the product that they sell. They can actually explain everything about the Infinitea menu and they will even give you recommendations on what to order if it's your first time going to their shop. The place is neat and clean and the service is not that long, they ate very quickly. Good drinks polite crews a place I can highly recommend for everyone that loves milk teas and for some who are going to try their products. Kudos for always thinking about ways to improve. Thumbs up.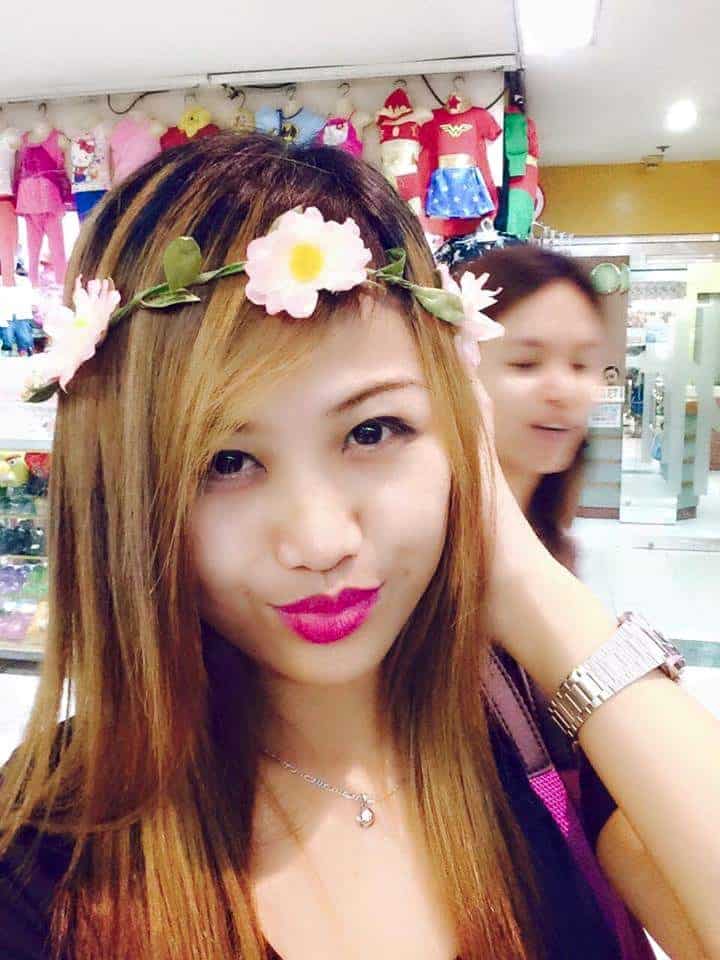 Hello! I'm Shaoyeu Cassandra, a mom who spends most of my time at home, and when I'm not busy, I enjoy writing blogs. I live in Cavite, and I really love talking about the menus of different restaurants.
So, I decided to share my thoughts on the menus of some fast-food places. I'm hoping my take on them can be like a helpful guide for you to decide what tasty treat to go for next. I hope you discover something you really enjoy! Thanks for stopping by!