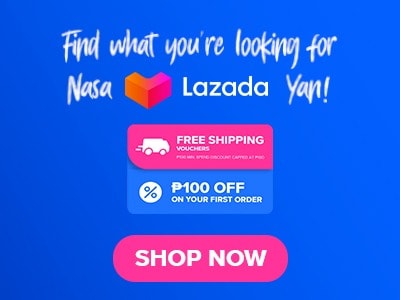 The menu at Pancit ng Taga Malabon features the restaurant's specialty and signature item, "Pancit Malabon". However, the other items on their menu aren't to be overlooked! They also serve fiesta meals, Filipino favorites, and native delicacies. Each item on their menu is surely delicious, appetizing, and above all, very budget-friendly! Aside from making sure that each item on the menu is delicious, they make sure that it is perfect by making sure that each ingredient that is used is fresh and of the highest quality!
Below, you'll find the updated list of Pancit ng Taga Malabon menu prices.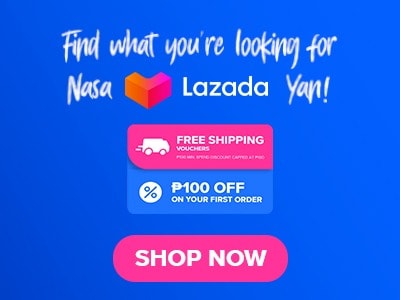 Menu Items
Price (PHP)

Specailties of the House

Pancit Malabon Single Order
110
Box #10 4 to 5 persons
350
Box #12 6 to 8 persons
520
Box #14 10 to 12 persons
720
Box #16 15 to 18 persons
980
Box #18 20 to 25 persons
1,200

Fiesta Meals

Daing na Bangus Meal
150
Leachon Kawali Meal
150
Biangoongan Baboy Meal
150
Fried Chicken Meal
150

Filipino Favorites

Sinigang na Bangus
165
Sinigang na Baboy
200
Sinigang na Hipon
200
Pork Barbeque
100
Chicharon Bulaklak
210
Lechon Kawali
175
Binagoongang Baboy
160
Mechadong Baka
210
Kare Kare
200
Fried Chicken Meal
200
Lumpiang Shanghai
175
Chopsuey
170
Pinakbet
170

Native Delacies

Pichi pichi
100
Puto kutsinta
100
Sapin sapin
185
Okoy
110
Chicharon
120
Camachile
135
Biscocho
85
Atchara
120
About Pancit ng Taga Malabon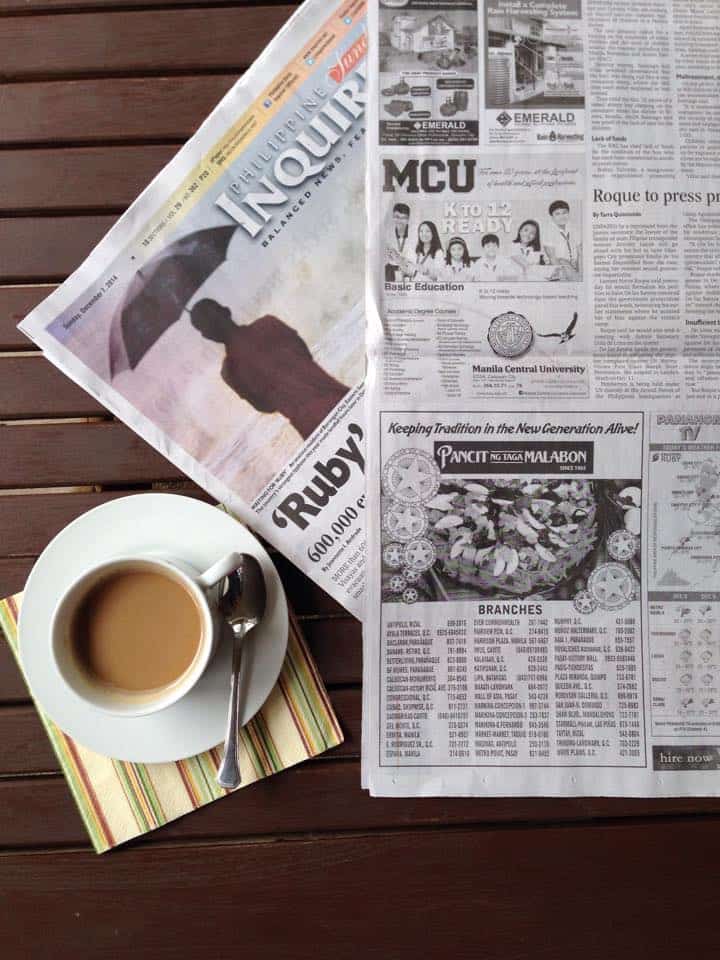 After the first their restaurant opened its doors in 1966, a number of additional locations soon followed. Two years later, in 1968, the first branch opened near the intersection of Aurora Boulevard and Harvard Street. There are now seven branches nationwide. The restaurant has come a long way, for sure. And the Caligays' Pondahan grew into a renowned and expanding restaurant franchise.
Pancit ng Taga Malabon Menu Specialties
Pancit ng Taga Malabon's name came from its specialty and what it is currently known for. This menu, is composed of specialties of all sizes.
Pancit Malabon Single Order – This item is a Pancit ng Taga Malabon's special pancit that you can enjoy by yourself at home or at our diner.
Box #10 4 to 5 persons – A box contains its specialty pancit malabon that can be served for up to 4 to 5 persons.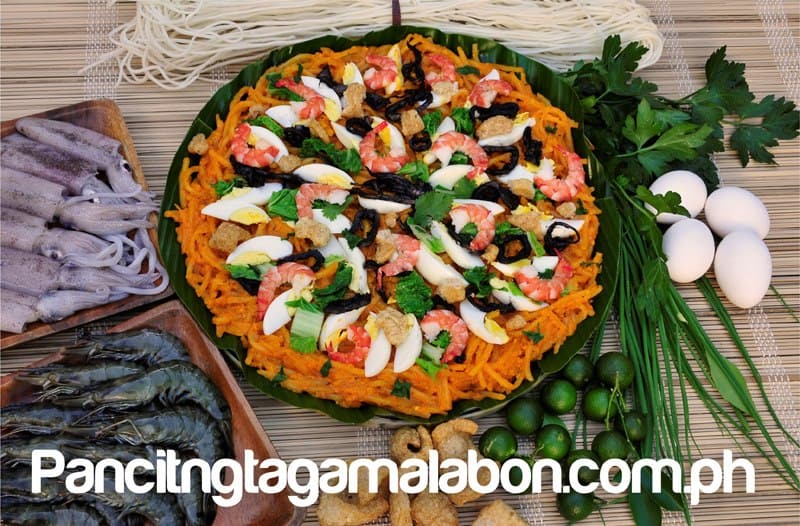 Box #12 6 to 8 persons – For a small gathering, try this pancit malabon specialty box that can be served for up to 6 to 8 persons.
Box #14 10 to 12 persons – This is a great package for potluck events, parties, or gatherings which can be served for up to 10 to 12 persons.
Box #16 15 to 18 persons – For larger groups, this Pancit Malabon box will surely serve up to 15 to 18 persons.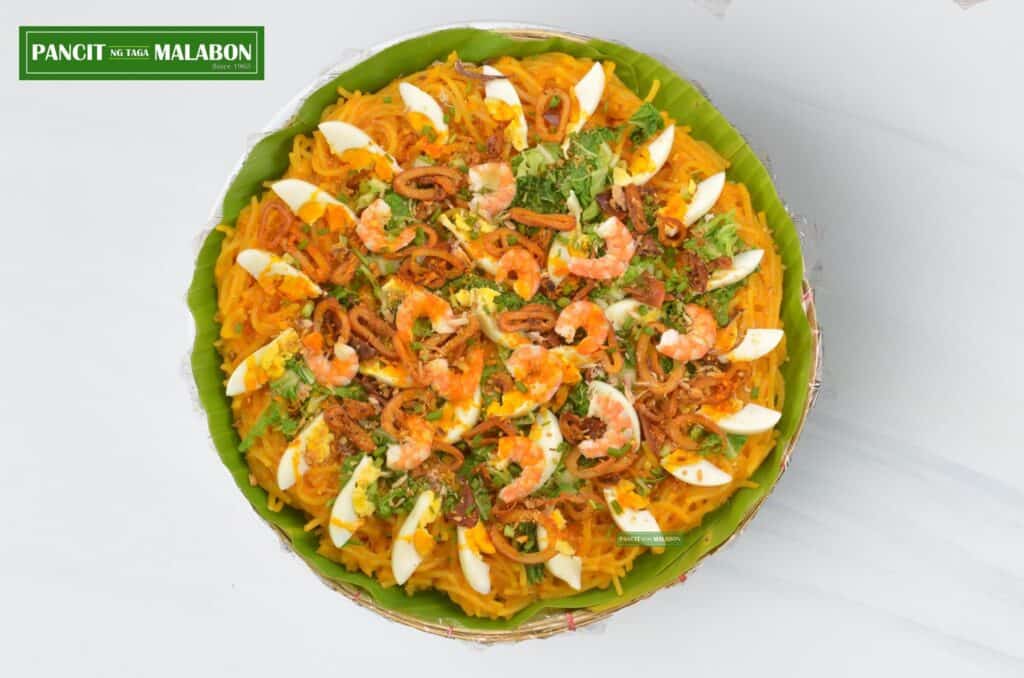 Pancit ng Taga Malabon Fiesta Meals Menu
Over time, Pancit ng Taga Malabon also expanded its menu from only having its specialty to having fiesta meals.
Daing na Bangus Meal – A salted and dried milkfish that is deep-fried until its texture turns crispy and golden in color. Dipped in a tomato and chili vinegar sauce. This dish is perfect when paired with steamed rice.
Lechon Kawali Meal – This is a Filipino staple that consists of pork belly slabs that were seasoned and deep-fried in a wok. This dish is best served with steamed white rice and a dipping sauce.
Binagoongang Baboy Meal – Having binagoongang baboy for dinner on a weeknight is the best! This traditional Filipino pork dish is hearty and powerfully flavorful; it tastes best when paired with a hot bowl of steaming rice. It is made of pork belly that was cooked in fresh tomatoes, shrimp paste, and jalapeno peppers.
Filipino Favorites
Pancit ng Taga Malabon now also serves Filipinos and foreigners alike with delicious and tasty Filipino dishes that we always loved!
Sinigang – It offers three different varieties of sinigang; sinigang na baboy, sinigang na isda, and sinigang na hipon. Sinigang is a famous sour soup that is very popular for all Filipinos.
Pork Barbeque – The main ingredient of this Filipino-style pork barbeque is the pork belly. It is made up of chunks of thinly sliced pork that have been marinated in a unique blend of flavors and spices on bamboo skewers.
Chicharon Bulaklak – Filipinos love to eat Chicharon Bulaklak, a deep-fried ruffle fat that is typically eaten with alcoholic beverages and is excellent when dipped in a hot sauce.
Native Delicacies
From having one specialty to expanding to side dishes, and meals, It also offers native delicacies that are very suitable as a snack that fits your daily cravings!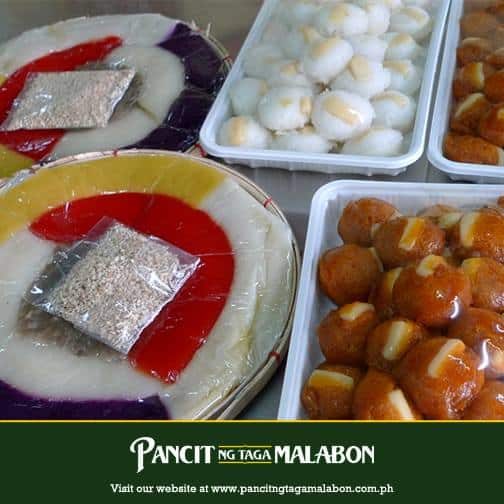 Pichi-pichi – This gelatinous treat called pichi-pichi is created from sugar and grated cassava.
Puto Kutsinta – Puto kutsinta is a delightful snack or dessert that is soft, chewy, and tasty. These simple, gluten-free Filipino steamed rice cakes are delicious!
Okoy – This is a Filipino appetizer that is straightforward yet very delicious. This dish is made from deep-fried battered baby shrimp.
Biscocho – Refers to different types of Filipino baked pastries that are coated with butter and sugar and are twice-cooked until they are crunchy.
Pancit ng Taga Malabon Menu Delivery
Don't have the time to go outside? No need to worry! They offer delivery services for free at some selected branches by clicking this link that will direct you to their website.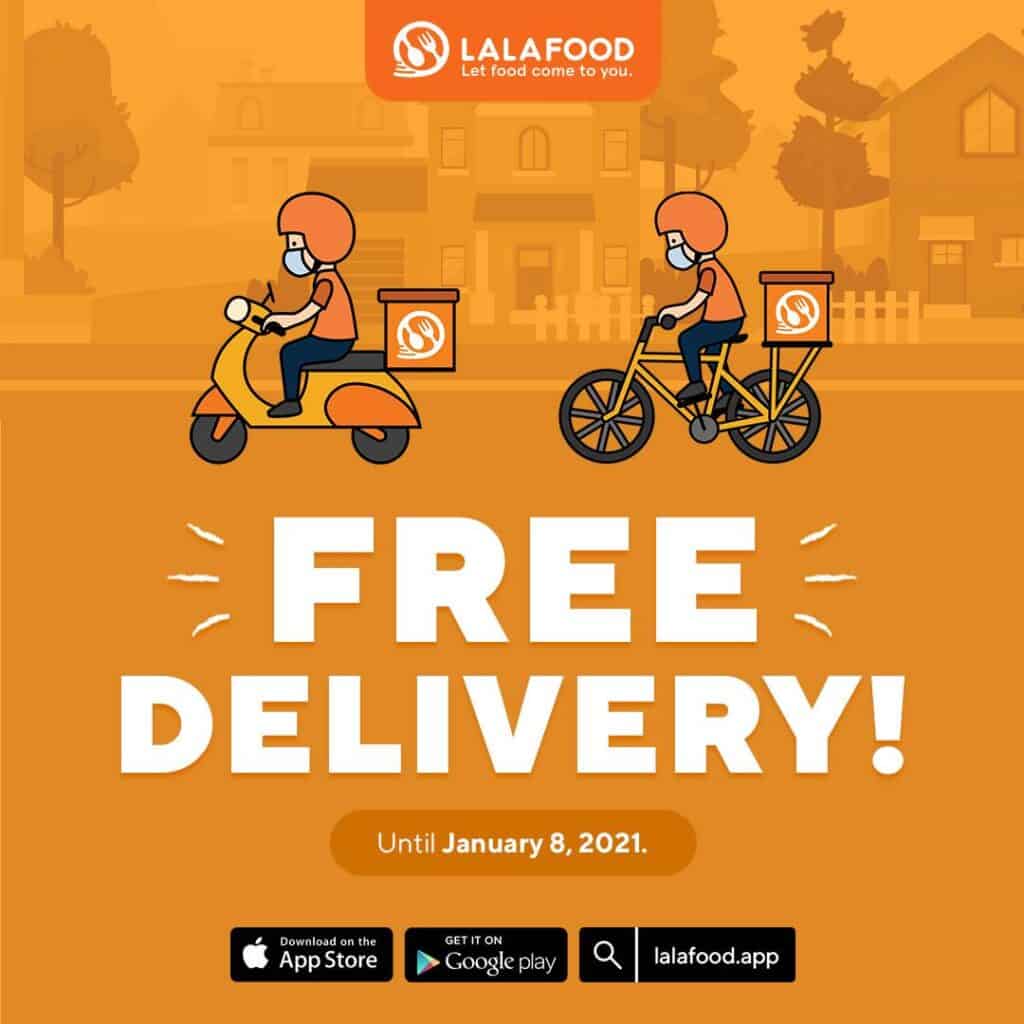 Special Pastillas – Pastillas or commonly known as pastiyema, are a type of candy that originated in the Bulacan province's agricultural areas.
La Paz Batchoy Special – It is a well-known noodle dish from La Paz, Iloilo City, prepared with a crushed chicharon and pork offal. Fresh egg noodles, fragrant broth, and raw egg are all generously added to this hearty and warm soup!
Tokwa't Baboy – A Filipino meal called tokwa't baboy is made with tofu, pork, and a sour vinegar dressing. It tastes good as an appetizer, a congee topping, or a main course.
Dinuguan – A delicious meal that is commonly referred to as "chocolate meat," is cooked with diced pork, swine blood, and spices. This traditional pork stew from the Philippines is filling, flavorful, and wonderful as a main dish with steamed rice or a mid-afternoon snack with puto.
Special Bagoong – This is a mouthwatering mixture of sauteed shrimp paste that will undoubtedly please your palate. It is wonderful when served with hot rice, green mangoes, or your favorite Filipino foods. It is prepared with carefully chosen spices.
You can also reach them through their Facebook page to send a message and they will surely respond to your inquiries.
Conclusion
The specialty of Pancit ng Taga Malabon really deserves to be called a "specialty"! It is very tasty and nothing like any pancit malabon that you have previously tasted. Aside from their specialty, their menu also offers a variety of Filipino cuisines. From Pinoy fiesta meals to Pinoy delicacies, their menu speaks so much about how delicious and fun these Pinoy dishes are!