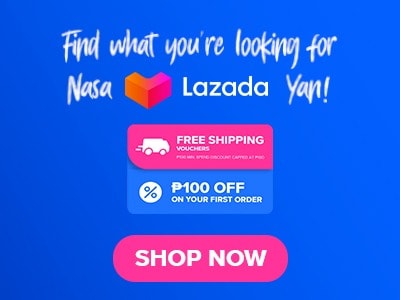 The Aristocrat menu, one of the most recognizable brands of Filipino restaurants, has captivated many generations with its crowd-pleasing platters, chicken barbecue, Pinoy favorites, and pastries. Aristocrat is well known for its chicken barbecue with peanut sauce and java rice, which has made it a family favorite among Filipinos for many years.
You may sample a range of Filipino dishes in a Filipino restaurant. You could anticipate finding meals like crispy pata (fried pig belly) served with a sweet and sour sauce, or adobo chicken or pork belly simmered in a savory broth. Other side dishes that some restaurants provide include steamed rice, garlic naan bread, and a variety of fruits.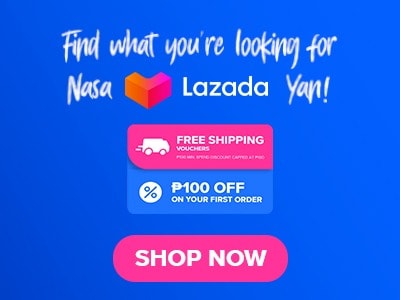 Below, you'll find the updated list of Aristocrat menu prices.
Menu Items
Prices (PHP)

Noodles

Aristocrat Pancit Canton
450
Sotanghon Guisado
315
Pancit Bihon
375
Pancit Luglug
250

Pork

Crispy Pata
890
Lumpiang Shanghai
358
Native Longganisa
285
Lola Asiang's Chicken and Pork Adobo
325
Sinigang na Baboy
498
Sizzling Sisig
270
Lechon Kawali
375
Sizzling Tofu
250
Pork Adobo
408

Seafood

Crab Foo Yeung
270
Paksiw no Tiyan ng Bangus
375
Sweet & Sour Fish Fillet
280
Sinigang no Hipon
420
Sinigang na Tiyan ng Bangus
410
Daing no Bangus
325
Sizzling Pusit
300
Calamares
350
Sizzling Gambas
330
Camaron Rebosado
345

Vegetables

Pinakbet (HIpon/Baboy)
270
Chopsuey (Shrimp/Mixed)
350
Ginataang Laing
175
Ampalaya con Came
270

Beverages

House Blend Iced Tea
75
Gulaman at Sago
75
Bottled Water
75
Softdrinks in can
75
Native Chocolate
70
Brewed Coffee
65
Hot Tea
45
San Mig Light in can
100
Pilsen in can
100

Desserts

Halo- halo Regular
135
Halo-halo Special
190
Ice Cream
60
Leche Flan (Small)
60
Leche Flan (Big)
175
Buko Pandan
90

Barbeque Classic

3pc. Chicken Barbeque
285
Pork Spareribs Whole
528
Pork Spareribs Half
268
Boneless Chicken Barbeque
231
Pork Barbeque
250

Beef

Kare-kare (Beef Knuckles, Tripe and Oxtail)
768
Bulalo
728
Mechado
560
Kalderetang Baka
550
Tapang Karne
295
Bistek Tagalog
390

Soups and Salads

Hototai Soup
270
Sotanghon Soup
98
Crab and Corn Soup
80
Ensaladang Manggang Hilaw
135

Chicken

Chicken Honey (Whole)
530
Chicken Honey (Half)
270
South China Chicken (Whole)
700
Chicken Adobo
325

Rice

Aristocrat Java Rice
50
Shanghai Rice
225
Garlic Rice
45
Plain Rice
40

Sandwiches

Aristocrat Flying Saucer
110
Clubhouse Sandwich
350
Beef Dinuguan
188
Puto
65
Arroz con Caldo
135
Pospas De Gallina
135
Lumpiang Ubod Sariwa
130
Fried Lumpiang Ubod
150
Tokwa't Baboy
170
About Aristocrat
In Luneta, the Aristocrat Restaurant got its start as a mobile store in the 1930s. At least 81 years have passed since the restaurant was opened. Engracia "Asiang" Cruz-Reyes, his grandma, opened it so they wouldn't lose their forks and spoons. Chicken barbecue was introduced by Aling Asiang. Asiang Reyes opened a mobile canteen in Luneta in the 1930s to serve sandwiches stuffed with adobo, fish fillet, and other Pinoy favorites. This is where the restaurant's early roots can be traced.
The mobile restaurant was housed in the old automobile of Teresita's suitor, who is better known as Mama Sita for her work in the local food sector. Teresita is Asiang's eldest daughter. A lot of hotdog trucks were also present in the park at the time because Luneta was a well-liked location for picnics. Her oldest daughter Teresita's suitor offered his old automobile to be turned into Asiang's second food business.
Teresita is better known as Mama Sita for her contributions to the local food sector. (The first was a little restaurant on the first floor of their house, called Lapu-Lapu after the first hero of the Philippines.) In order to compete with the numerous hotdog trucks in Luneta, the mobile eatery offered sandwiches packed with adobo, fish fillet, and other Filipino favorites. In honor of her oldest son, Andy, she decided to call it Andy's.
Aristocrat Menu Best Seller
When placing your first order at Aristocrat, you have a wide range of options to select from, but you really must sample their chicken barbecue. When dining at Aristocrat, you should try some of these top sellers: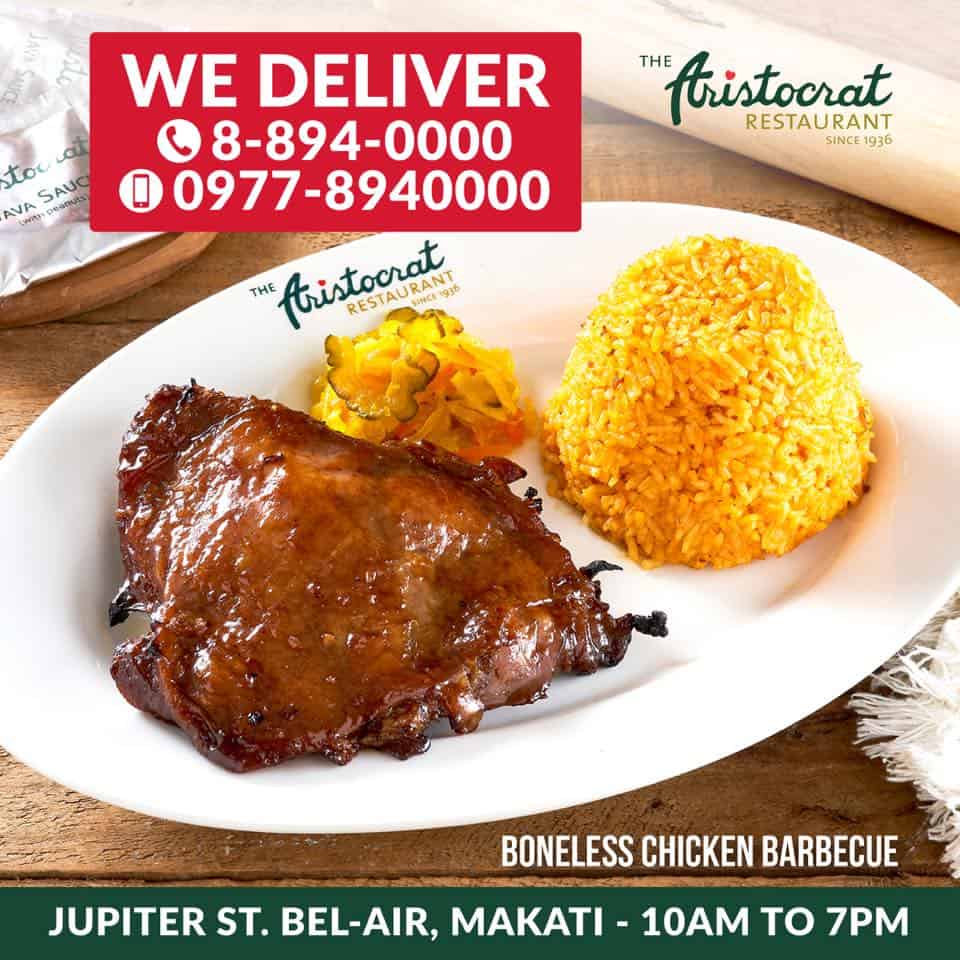 The Chicken Barbecue – The Aristocrat managed to survive the war because of Asiang's ingenuity and culinary advancements. All of these factors helped to make Aristocrat the place to be, and additional businesses quickly followed, such as branches in Cubao and Ermita and a beach resort in Las Pias. However, the beach resort presented Asiang with a brand-new issue: while guests brought their tableware to their beach huts, it was unusual for it to return to her kitchen. She found a solution by starting to serve food barbecue-style, which required fewer utensils. One of Aristocrat's menu bestsellers, the Chicken Barbecue, which is now served with java rice and java sauce, was made possible by this modest experiment in problem-solving.
Pork Barbecue – 2 sticks of Aristocrat's succulent Pork Barbecue with Java Sauce and Java Sauce Pork barbecue is a kind of barbecue that is made using pork. Pork barbecue is a well-liked sort of barbecue since it is simple to prepare and is a fantastic technique to cook meat. This Aristocrat menu is frequently prepared using a variety of spices and tastes, giving it a distinctive flavor.
Pork Spareribs Barbecue – Lean and tender choice cut pig ribs for barbecued pork spareribs. Pork spareribs are a particular cut of pork that is frequently used in Southeast Asian and Chinese cooking. The pig spareribs are normally 6-8 inches long and 2-3 inches broad and are commonly sliced off the pork rib's spine. They are often served with a sauce and grilled or barbecued.
Aristocrat Menu Cake Best Seller
There are many delectable cake recipes available. The Aristocrat Bakeshop offers something for everyone, whether you're searching for a traditional cake recipe or something a bit more unique.
Torta de los Reyes – It is a decadent 5-layered crisp wafer cake with chocolate ganache and white chocolate from The Aristocrat Bakeshop.
Mucha Leche – This Aristocrat menu is a frozen sponge cake coated in white chocolate curls and whipped cream icing that has been dipped in three different types of milk.
Chocolate Supreme – A chocolate cake with layers of chocolate pudding, chocolate icing, and chocolate chips is known as a chocolate supreme cake. It frequently comes with whipped cream on top.
Black Forest – A rich chocolate cake layer is topped with a filling made of dark chocolate ganache. Fresh blackberries and shavings of dark chocolate are used to garnish the cake. A favorite birthday cake, Black Forest Dessert is a specialty cake from the German Black Forest.
Aristocrat Party Package
The Aristocrat offers various party packages, here are some of them:
Events – Good for 10 persons served with Aristocrat all-time favorites
Baptismal – Good for 50 persons, served with Aristocrat Bakeshop
Kiddie Parties – a themed birthday party cake and comes with other birthday essentials
Debut – Good for 10 persons per table, served with Aristocrat Chinese Fusion
Weddings – Good for 50 guests, with a wedding-themed cake
Caterings – Good for 10 persons per table, served Aristocrat Spanish Fusion
Aristocrat Promos
The Aristocrat restaurant offers promos and discounted prices from 12 midnight to 10 in the morning for their native breakfast menu, American breakfast menu, and all-time favorite omelets.
Aristocrat Menu Delivery
If you are too busy to go to an Aristocrat Restaurant you don't need to go, there. To enjoy the delicious barbecue and other Filipino food of the restaurant you can always order via the GrabFood or Foodpanda app, to enjoy their delicious meals in the comfort of your home.
FAQs
What is Aristocrat restaurant?
The Aristocrat restaurant is a Filipino restaurant, it has captivated many generations with its crowd-pleasing platters, chicken barbecue, Pinoy favorites, and pastries. Aristocrat is well known for its chicken barbecue with peanut sauce and java rice, which has made it a family favorite among Filipinos for many years.
When was Aristocrat restaurant built?
The restaurant was built and began operations around the 1930s.
Who is the owner of Aristocrat restaurant?
The owner of the famous Aristocrat Restaurant is Engracia Cruz Reyes.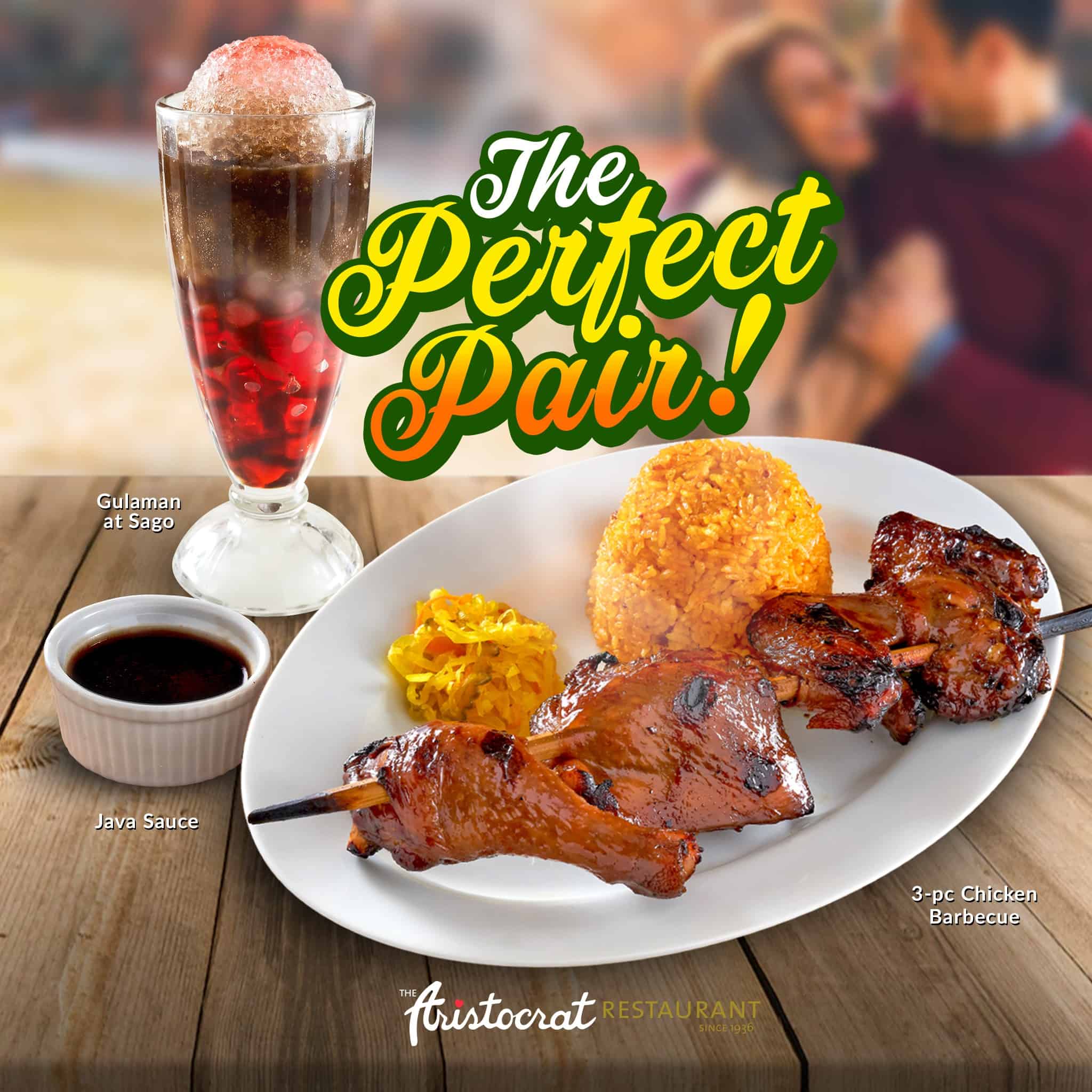 What are the social media pages of Aristocrat?
Facebook: https://www.facebook.com/TheOriginalAristocrat/
Instagram: https://www.instagram.com/aristocrat_ph/
Conclusion
The Aristocrat menu, one of the most well-liked eateries in the nation, has been delivering delicious food at reasonable costs since 1936. The lady affectionately known as Aling Asiang, who contributed to bringing Filipino cuisine up to par with other cuisines, is credited with giving the restaurant its start. The Aristocrat Restaurant, known as the home of the greatest chicken barbecue in town, serves scrumptious meals that are perfect for any time of day. The eatery operates more than 10 locations nationwide, one of which is a branch in Makati City. To be in the food business for 80 years is no small accomplishment. The success of Aristocrat may be ascribed to Asiang's crystal-clear and uncomplicated goal of providing high-quality Filipino comfort cuisine.