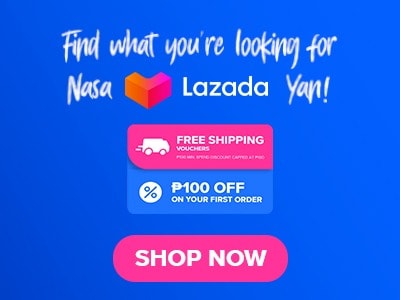 Are you craving for Filipino dishes recently and not sure where to find the best-tasting Filipino restaurant? The great news here is I found something that may catch your interest. Ever heard about Cabalen? Cabalen is a Filipino restaurant that started in the province of Pampanga. They serve Filipino foods mostly Pampanga-inspired dishes and delicacies actually and desserts and their food is really something. When we Filipinos hear the word Cabalen automatically we will think about Kapampangans, right? Many of us Filipinos knew that Kapampangans are really good cooks. It's like magic that the ingredients are all the same but it is different when it comes to them. Interesting right? Let us get to know the Cabalen menu and I hope that after this article you'll be interested enough to try going to their restaurant. Let's start!
Below, you'll find the updated list of Cabalen menu prices.
Menu Items
Price (PHP)

Beef

Karekare 4-5 pax
388
Karekare 5-6 pax
568
Karekare 11-12 pax
1098
Beef caldereta 2-3 pax
338
Beef caldereta 4-5 pax
488
Beef caldereta 5-6 pax
698
Beef caldereta 11-12 pax
1343

Pork

Pork binagoongan 2-3 pax
268
Pork binagoongan 4-5 pax
378
Pork binagoongan 5-6 pax
558
Pork binagoongan 11-12 pax
1088
Pork humba 2-3 pax
198
Pork humba 4-5 pax
298
Pork humba 5-6 pax
438
Pork humba 11-12 pax
848
Dinuguan 2-3 pax
258
Dinuguan 4-5 pax
348
Dinuguan 5-6 pax
498
Dinuguan 11-12 pax
968
Bopis 2-3 pax
258
Bopis 4-5 pax
348
Bopis 5-6 pax
498
Bopis 11-12 pax
968
Lechon paksiw 2-3 pax
268
Lechon paksiw 4-5 pax
378
Lechon paksiw 5-6 pax
558
Lechon paksiw 11-12 pax
1088
Pritchon sisig 2-3 pax
238
Pritchon sisig 4-5 pax
388
Pritchon sisig 5-6 pax
548
Pritchon sisig 11-12 pax
998

Noodles

Pansit puti good for 5-6 persons
318
Pansit puti good for 11-12 persons
608

Pata

Crispy Pata regular
768
Crispy Pata medium
868

Rice

Steamed Rice per cup
28

Chicken

Chicken asado 2-3 pax
198
Chicken asado 4-5 pax
330
Chicken asado 5-6 pax
468
Chicken adobo 2-3 pax
220
Chicken adobo 4-5 pax
358
Chicken adobo 5-6 pax
518
Chicken sisig 2-3 pax
268
Chicken sisig 4-5 pax
438
Chicken sisig 5-6 pax
628

Buffet

Flat rate eat all you can
328
About Cabalen
Cabalen started in 1974 as a small house restaurant selling special food items. their first location is in San Fernando Pampanga, Cabalen is an authentic restaurant that serves Kapampangan dishes and other Filipino dishes that originate in Pampanga. They serve foods that you usually cannot see anywhere, like ginataang kuhol, adobong pugo (quail), kamaru (crickets) betuteng tugak (stuffed frog), and other unique dishes.
In 1986 the first Cabalen eat all you can, eat all you want restaurant opens on West Avenue, Quezon City. The restaurant became successful then it started to the expansion to more outlets. Its first location outside the Luzon area is in Cebu which started in 2009. Cabalen continues to grow and become popular and nowadays they are one of the most popular Filipino restaurants here in the country. As of today, Cabalen has 17 branches here in the Philippines and one in the United States.
Cabalen Menu Best Seller
Here is the list of Cabalen menu best sellers that you must try.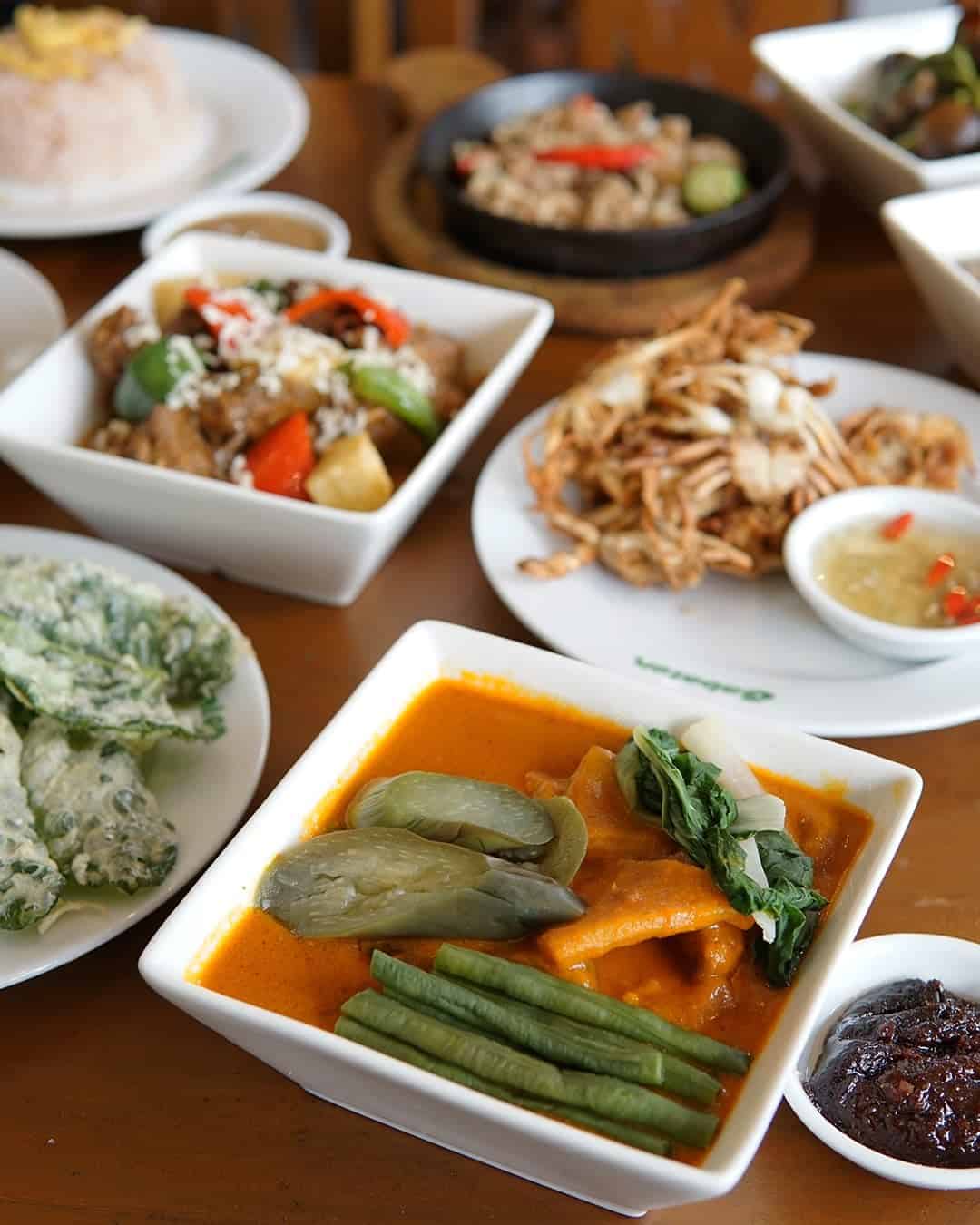 Kare-Kare – One of their best sellers is Kare-Kare a Filipino favorite dish made with vegetables and some meats and innards from beef in creamy peanut sauce that taste a little sweet but not too overpowering. Their version of kare-kare is something you must try in their restaurant, delicious is not enough to describe their kare-kare, it's excellent.
Beef Caldereta – Another Filipino favorite beef caldereta is one of their best sellers, I love how tender the meat is to the point that I don't have to use force to break the meat. Their version is very tasty as well and savory. Meat is not overcooked and dry. Perfect with rice as well but I personally love this with beer.
Pansit Puti – This Cabalen pancit menu is one of the healthiest versions of our favorite noodle dish. Very Simple yet flavorful so if you are planning on a light diet then this meal is perfect for you. Made with rice bihon soaked in water, some chicken strips, and other ingredients. Usually, pancit here in the country uses soy sauce but not the pancit puti leaving it colorless.
Dinuguan – One of the Filipino favorites is on the list of their best-selling items. The dinuguan is made with meat usually from the head part of the pork or belly part and blood. Best partner with rice or with puto to complete the Filipino experience. Their version is really good and a must-try as well.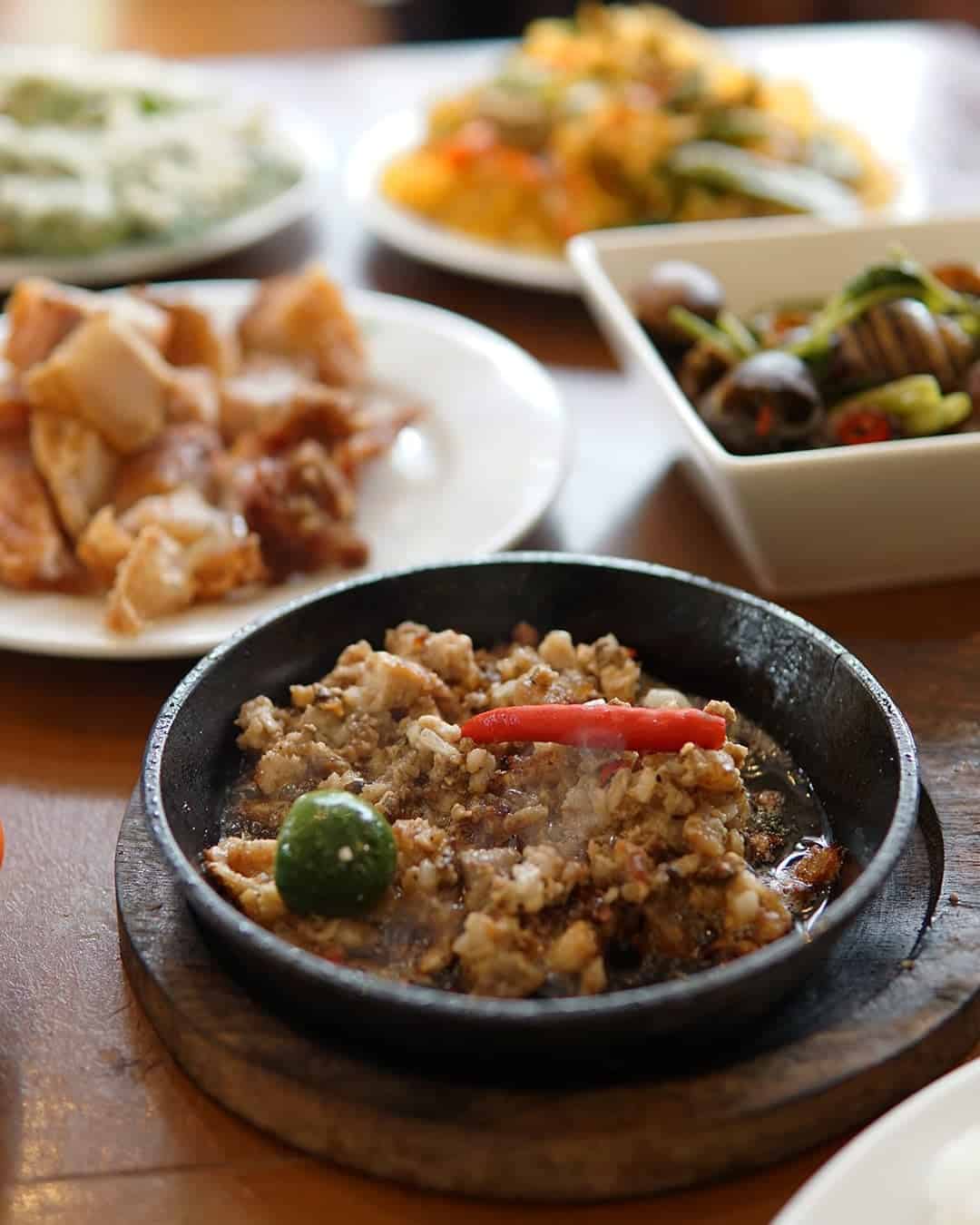 Pritchon Sisig – Crispy and full of flavor, that's how they describe the pritchon sisig. This dish is an innovation on the popular sisig of the Philippines. The flavor is just perfect and the little crispiness in every bite made this dish so special, goes very well with rice or as an appetizer. Actually, this Cabalen menu is best to pair with a beer.
Crispy Pata – This menu is one of the most popular items that can be found anywhere but their version of the Filipino crispy pata is so good I can finish one serving without sharing. The meat is tender and not dry the crispiness is just right with a great flavor. Perfect with rice as well just eat moderately for those with high blood pressure.
Cabalen Eat All You Can Menu
Cabalen also offers to eat all you can. For as low as 398 pesos as their flat rate, you may enjoy different dishes that will surely satisfy your cravings and gives value to your money. If it is your birthday you are free for the buffet as long as you are with regular paying adults with you.
FAQs
What is Cabalen?
Basically, Cabalen is a restaurant that serves Filipino dishes that originate in Pampanga and other Kapampangan delicacies. They also serve a buffet where you can eat all you want for a very affordable price. This restaurant that originated in Pampanga is one of the most popular restaurants that offer good and delicious food without breaking the bank. They are popular for their dishes because of the food quality and taste.
How much is the buffet in Cabalen?
For as low as 398php only you may enjoy different dishes that are so fulfilling and can literally make you full. This buffet offer is one of the reasons why Cabalen became so famous with their customers aside from good food.
Is there a Cabalen birthday promo?
Yes, they have. Since they are generous enough the celebrant can eat free on their buffet for the whole month of their birthday as long as they are accompanied by five paying adults. You must present your valid id as proof that it is indeed your birthday month.
Talk to Cabalen Philippine Staff
If you have questions about the Cabalen menu, complaints, suggestions, and other business regarding their service you may contact them thru their head office phone number at:
+63 2 911 1584
+63 2 437 0296
They are open from 10 in the morning until 10 in the evening from Mondays thru Fridays. You may also send them messages thru the following social media pages, email, and website:
Facebook – https://facebook.com/CabalenRestaurant/
Instagram – https://www.instagram.com/cabalenph/
Twitter – https://twitter.com/cabalenresto/
Website – www.cabalen.com.ph
Email – [email protected]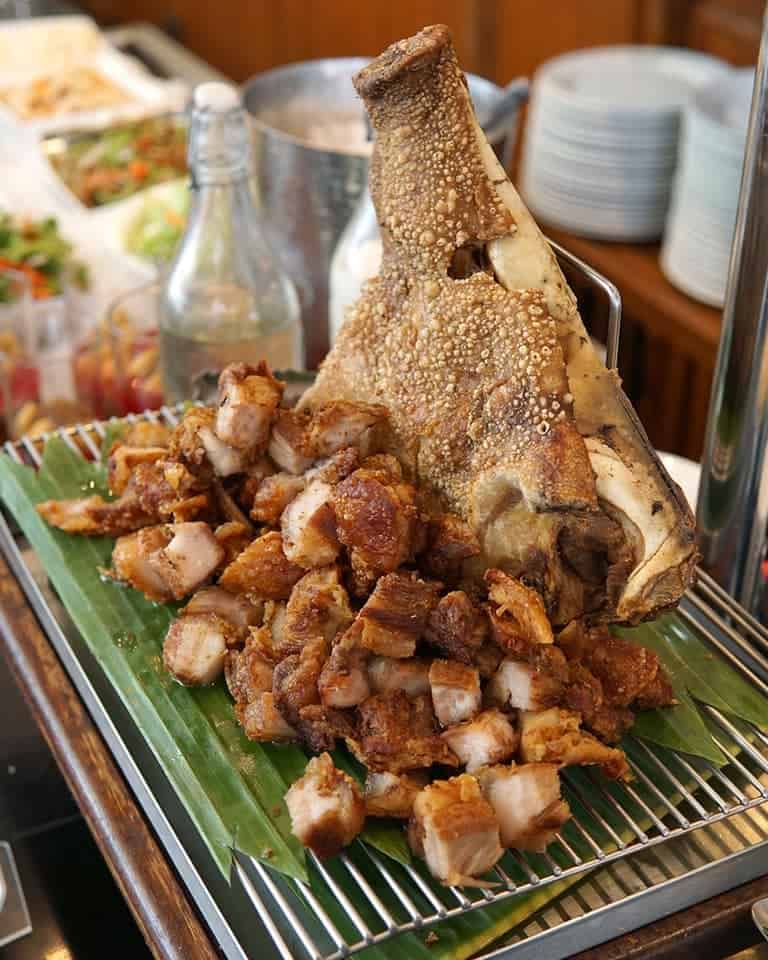 Conclusion
It is really a great choice to dine in at Cabalen restaurant, their food is always good and really affordable, imagine having to eat all you can in less than 400 pesos that's a great deal right? Quality food items await you when you eat at their restaurant, not to be biased but after several times of going at their restaurant in different locations I can never complain about the services that they offer. Their staffs and crews are friendly, and polite and can explain everything that you asked about the Cabalen menu. The servings are in a good amount and that's very solid. Highly recommended for everyone that wanted to try Kapampangan foods. Thumbs up.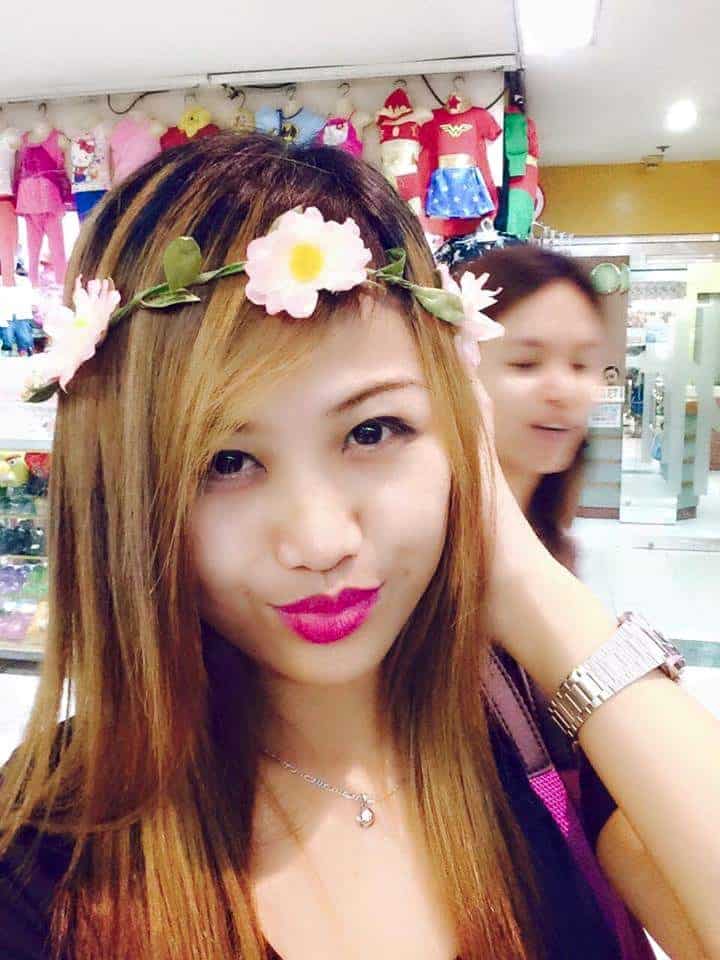 Hello! I'm Shaoyeu Cassandra, a mom who spends most of my time at home, and when I'm not busy, I enjoy writing blogs. I live in Cavite, and I really love talking about the menus of different restaurants.
So, I decided to share my thoughts on the menus of some fast-food places. I'm hoping my take on them can be like a helpful guide for you to decide what tasty treat to go for next. I hope you discover something you really enjoy! Thanks for stopping by!