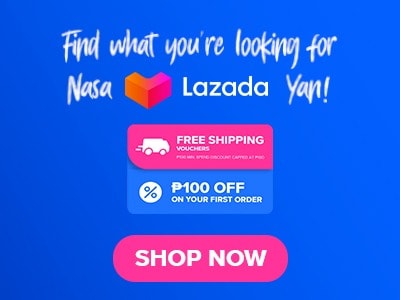 The Balay Dako Menu is not just a glimpse of savory paradise, but a glimpse of the Philippines' history. It is nothing if it isn't extensive, and Balay Dako unmistakably displays that. Would you like some food inspired by the Chinese? How about some with a hint of the Spaniards? You came to the right place!
And just when you thought Balay Dako's food was coming to an end, they arrive with their dream-like venue, an incredible place to hold significant events that make life meaningful. Spend time with your loved ones here; create dreams and smiles.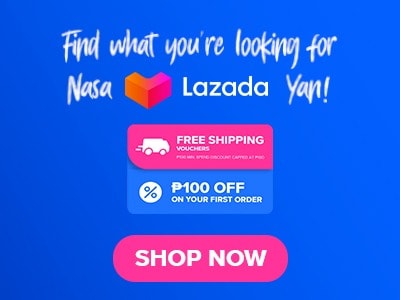 Menu Items
Price (PHP)

Appetizers

Chicken Skin
390
Squid Flakes
495
Kilaw Sugba
895
Kinilaw na Tanigue
820
Calamares Fritos
495
Chicharon Bulaklak
485
Minaing Kamote
145
Gambas Al Ajillo
900
Sisig na Pusit
495
Sisig na Baboy
495
Tokwa't Baboy
395
Vietnamese Inspired Spring Rolls
450
Lumpiang Pinirito
255
Lumpiang Sariwa
245

Soups

Sinigang ng Balay - Salmon Head sa Miso
675
Sinigang ng Balay - Salmon sa Miso
795
Sinigang ng Balay - Kangkong, Okra, Gabi, Labanos, Saging na Saba, Kamote, Sitaw at Talong
455
Sinigang ng Balay - Pampano
875
Sinigang ng Balay - Hipon
900
Sinigang ng Balay - Bangus
865
Sinigang ng Balay - Baboy
675
Kansi
555
Kadyos, Baboy at Langka
520
Halaan sa Luya
735
Bulalo na Baka
1,495

Salads and Condiments

Blackened Onions
50
Atchara
60
Burong Hipon
75
Ensaladang Pipino
220
Ensaladang Talong at Mangga
325
Ensaladang Mangga at Kamatis
330
Sariwang Kangkong (Hipon)
360
Sariwang Kangkong (Beef)
350
Sariwang Kangkong (Fried Pork Intestines)
340

Vegetables

Ginisang Gulay ng Balay - Kare Kareng Gulay
475
Ginisang Gulay ng Balay - Talong
325
Ginisang Gulay ng Balay - Ampalaya at Kabute
495
Ginisang Gulay ng Balay - Chicharo at Hipon
410
Ginisang Gulay ng Balay - Sitaw at Giniling na Baboy
325
Pinakbet
355
Laing na Gabi at Tokwa
420
Ginataang Gulay ng Balay - Tangkay ng Kangkong at Sili
335
Ginataang Gulay ng Balay - Kalabasa
320
Ginataang Gulay ng Balay - Langka
335
Ginataang Gulay ng Balay - Monggo
320
Ginataang Gulay ng Balay - Puso ng Saging
320

Spanish-Filipino Dishes

Bangus ala Pobre
865
Kalderetang Tadyang ng Baka
615
Kalderetang Kambing
915
Tortang Giniling na Baboy
495
Tortang Talong w/ Giniling na Baboy
430
Mechadong Kalitiran
745
Pastel de Lengua
920
Callos
840

Filipino-Chinese Dishes

Palabok
650
Pancit Canton
540
Pancit ni Antonio
625
Salt and Pepper Spareribs
530
Camaron Rebosado
595
Escabecheng Pampano
735
Escabecheng Plapla
625
Bangus Shrimp Lumpia
460
Lumpia Shanghai
410
Pata Tim
1,140

House Favorites Dishes

Chili Peppered Sir-fried Chicken & Pork
550
Kare-Kare Klasik
1,060
Inigang Adobong Manok at Baboy
720
Crispy Pata
1,380
Lechon Kawali
1,140
Bistek Tagalog
660
Bistek Atay ng Baka
430
Binagoongang Baboy
540
Dinuguan
480
Sizzling Bulalo na Baka
1,450
Pritong Manok (Half)
480
Pritong Manok (Whole)
840
Paksiw na Bangus & Crispy Batok ng Baboy
1,080
Ginisang Maanghang na Hipon
805
Halabos na Hipon
805
Ginataang Sugpo
940
Lechon Manok
840
Tortang Alimasag
940
Piniritong Sugpo & Sarsang Itlog na Pula
955
Sinuteng Pusit
745
Crispy Adobong Pitaw
555
Batchoy - Classic
355
Batchoy - Special w/ Egg
385
Additional Puto (For Batchoy)
70

Grilled & Fried Dishes

Inasal (Baticolon ng Manok)
110
Inasal (Atay ng Manok)
120
Inasal (Isol ng Manok)
160
Inasal (Pakpak)
170
Inasal (Paa)
270
Inasal (Pecho)
270
Satay (Inihaw na Diwal)
950
Satay (Pampano)
675
Satay (Tiyan at Panga ng Tuna)
925
Satay (Pusit)
830
Satay (Bangus)
865
Satay (Chicken)
120
Satay (Pork)
145
Inihaw na Liempo
470
Pork Barbeque
145
Pinirito (Fried Chicken Inasal)
270
Pinirito (Binukadkad na Plapla)
520
Pinirito (Tawilis)
350
Pinirito (Hito, Mustasa & Burong Hipon)
585

Rice Dishes

Sinangag sa bawang (Single Order)
85
Pinasingawang Kanin (Single Order)
70
Tuyo at Kanin
505
Pinakbet na Kanin & Crispy Pata
1,800
Pinakbet na Kanin & Lechon Kawali
1,680
Pinakbet na Kanin
520
Satay Rice
85
Spring Duck
1,165
Kalkag & Kanin
405
Binagoongang Kanin & Manggang Hilaw
400
Tintang Pusit na Kanin
475
Alimasag & Kanin
790
Tinapa & Kanin
575

Desserts

Turon Con Langka & Saging
240
Turon Con Tikoy & Ube
225
Sari-saring Prutas
325
Sorbetes
150
Buko Pie (Slice)
120
Buko Pie (Whole)
580
Mango Shaved Ice
210
Mandarin Orange Shaved Ice
210
Bibingka (Classic)
170
Bibingka (Special)
220
Puto Bumbong
140
Cheese (For Puto Bumbong)
35
Mango Sago Con Leche
195
Papaya Sago Con Leche
180
Maja Blanca
110
Leche Flan
205
Coco Panutsa Fondue
180
Halo-Halo Klasiko
340
Mais Con Yelo
165

Cold Beverages

Bottled Water
60
San Pellegrino
250
San Miguel Premium
170
San Miguel Super Dry
170
San Miguel Light
120
San Miguel Pale Pilsen
120
Soft Drink (Sarsi)
110
Soft Drink (Sprite)
110
Soft Drink (Royal)
110
Soft Drink (Coke Zero)
110
Soft Drink (Coke Light)
110
Coke
110
Milkshakes (Ube)
290
Milkshakes (Macapuno)
290
Milkshakes (Mango)
290
Milkshakes (Avocado)
290
Milkshakes (Chocolate)
290
Milkshakes (Cookies & Cream)
290
Milkshakes (Panna)
290
Tablea Shake
300
Iced Tea (Regular)
115
Iced Tea (Bottomless)
180
Iced Tea (Carafe)
360
Mangga at Sago
280
Ginumis
190
Sago & Gulaman
170
Fruit Juice Slushes
230
Carafe Fruit Juice Slush (Guyabano)
650
Carafe Fruit Juice Slush (Litsiyas)
650
Carafe Fruit Juice Slush (Pinya)
650
Carafe Fruit Juice Slush (Pakwan)
650
Carafe Fruit Juice Slush (Manggang Hilaw)
650
Carafe Fruit Juice Slush (Manggang Hinog)
650
Carafe Fruit Juice Slush (Calamansi)
650
Carafe Fruit Juice Slush (Sampalok)
650
Carafe Fruit Juice Slush (Dalandan)
650

Hot Beverages

Hot Calamansi
230
Tsokolate de Batirol
200
Salabat
70
Twinings
95
Cafe Mocha
160
Espresso Descafeinado
160
Café Descafeinado
160
Café Latte
160
Café Cappuccino
160
Café Espresso
150
Café Americano
150

Menu for 10 Persons

Set F
12,700
Set E
11,200
Set D
11,000
Set C
9,400
Set B
9,000
Set A
7,900

Packed Meals

PM 7
460
PM 6
460
PM 5
460
PM 4
565
PM 3
640
PM 2
650
PM 1
660

Deli

Bread - Quezo de Bola (Box of 6)
650
Bread - Quezo de Bola
110
Bread - Ensaymada Classic (Box of 6)
530
Bread - Ensaymada Classic
90
Bread - Wheat Bread
240
Bread - Raisin Roll
225
Bread - Monggo Bread
240
Bread - Butter Loaf
210
Bread - Cheese Roll
60
Bread - Cheese Roll (Box of 6)
350
Bread - Adobo Pandesal
100
Bread - Cheese Pandesal 5's
130
Bread - Sisig Pandesal
100
Bread - Plain Pandesal 6's
100
Bread - Napoleones
470
Bread - Pinoy Tasty
145
Bread - Salted Egg Ensaymada
470
Bread - Ube Macapuno Twist
460
Bread - Bread and Butter Pudding
520
Bread - Spanish Bread 4's
120
Lemon Curd
220
Passion Fruit Curd
340
Calamansi Curd
175
Raspberry Dressing
475
Mixed Berries Dressing
390
Pineapple Mustard
285
Apple Cider Yogurt Dressing
420
Strawberry Jam
500
Strawberry Pine Nuts Jam
570
Pineapple Jam
230
Pineapple Cashew Jam
265
Orange Marmalade Jam
320
Orange Almond Marmalade Jam
405
Mixed Berries Jam
405
Mango Jam
280
Mango w/ Hazelnut Jam
310
Fuji Apple Jam
405
Banana Macadamia Jam
320
Gourmet Tuyo with Extra Virgin Olive Oil
350
Gourmet Tuyo with Tomato Sauce and Olive Oil
350
Gourmet Minced Daing na Bisugo
480
Gourmet Tuyo con Pimenton
310
Gourmet Bagoong with Spicy Chocolate
240
Gourmet Bagoong with Tamarind
195
Tuyo Antipasto
380
Spicy Tinapa in Tomato Sauce
330
Thai Chili Garlic Tinapa
445
Fresh Tulingan Sardines Style in Olive Oil
445
Smoked Salinas with Extra Virgin Olive Oil
265
Tinapa Fillet with Garlic And Lemon
310
Tinapa Bits with Kaffir Lime & Chili
445
Three Mushroom Tapenade
370
Spanish Style Sardines in Tomato Sauce
300
Spanish Style Sardines in Corn Oil
300
Spicy Spanish Style Sardines in Olive Oil
300
Spicy Spanish Style Sardines in Corn Oil
300
Cassava Cake
480
Freshly Baked Buko Crumble
220
Freshly Baked Buko Pie
580
Caramel Tart
360
Goat's Milk Barquillos
590
Sesame Barquillos
460
Plain Barquillos
375
Piaya 12's
240
Barquiron
240
Flatquillos
180
Flatquillos Peanut
200
Raisin Cookies
160
Sesame Cookies
195
Pulseras
180
Serafina
145
Otap
160
Cinnamon Otap
180
Lubid-Lubid
120
Hopia Onion
120
Hopia Sesame
145
Biscocho
145
Garlic Toast
160
Ugoy-Ugoy
120
Toasted Mamon
120
Fita
65
Bañadas
120
Patata Stick
100
Paborita
65
Jacobina
65
Round Sugar Biscuit
70
Breadsticks Sesame
80
Breadsticks Parmesan
80
Breadsticks Butter
80
Breadsticks Garlic
80
Tajada
75
About Balay Dako
One of the well-known "Antonio's Group of Restaurants" is Balay Dako, which is situated at Tagaytay – Nasugbu Hwy, Tagaytay, 4120 Cavite. This is the absolute mixture of family, memories, love, and smiles all in one place. They take pride in the scenery they offer, and the various venues they have for multiple events – let it be the quintessential birthdays, the sacred baptisms, and even the tear-jerking weddings.
In addition, their culinary skills provide their guests with a taste of history's jewels. Come back home. On weekdays, they are open from 11 AM to 9 PM, and on weekends, they are open from 7 AM to 9 PM.
Balay Dako Menu Best Seller
With the never-ending lovable dishes available at Balay Dako, you wouldn't expect it to have Best Sellers, but the menu itself has House Favorites! These could be the meals loved by so many, they keep asking for more! What are these, you ask?
Batchoy
This is a classic Ilonggo dish with pork meat, pork offal, and pork broth served with thick, rich, egg noodles. You can also alter the order, with an option to make it Special with eggs or to keep it classic. Winning its place as a best seller is also the option of adding Puto – a Filipino dessert that compliments the Batchoy. Prices vary.
Crispy Adobong Pitaw
Adobo is a type of meal that is beloved by all Filipinos. Add in a dash of Negrense's specialty, and you have field birds fried and then cooked furthermore the way one would cook Adobo in Balay Dako.
Sinuteng Pusit
This Balay Dako menu is simply a fresh baby squid cooked with olive oil, garlic, and chili, prepared by being sauteed.
Piniritong Sugpo at Sarsang Itlog na Pula
A lovely duo meal with a traditional salted egg sauce and deep-fried crabs. It is cooked with precision and passion, so why not have a lovely taste?
Ginataang Sugpo
A prawn-based meal prepared with braised coconut milk. This is a great Balay Dako menu to have when having a gathering with friends, no doubt.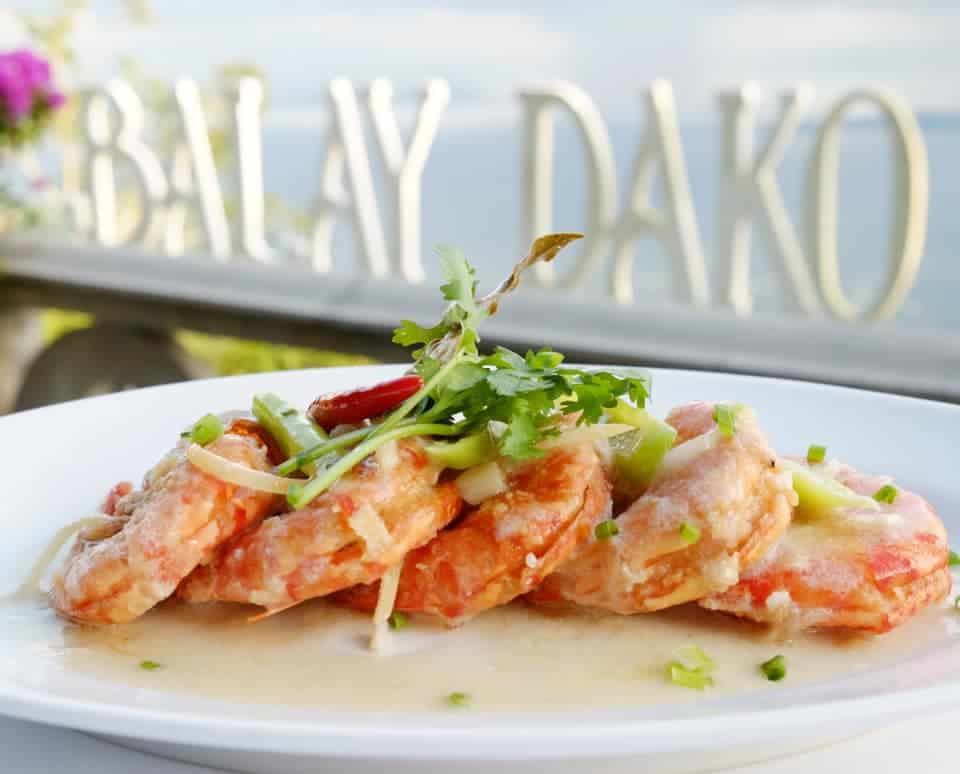 Photo Credit: Balay Dako FB Page
Halabos na Hipon
A white shrimp steamed and seasoned with the house's pepper and salt, but not without their special touches, and special methods. 
Ginisang Maanghang na Hipon
Are you a shrimp lover? How about a spice lover? If you are both, then you are absolutely in luck! Balay Dako presents you with stir-fried white shrimp, with a spicy flavor created by the house.
Paksiw na Bangus at Crispy Batok ng Baboy
A partnership made in heaven, with a crunchy, deep-fried pork neck, and milkfish braised in ginger and vinegar!
Pritong Manok
We are all familiar with the beloved fried chicken, but have we all tasted Balay Dako's take on it? This is marinated with Balay Dako's herbs and spices, and prepared with their steps and style. A highly recommended menu from Balay Dako for those who want a classic and simple yet, delicious meal.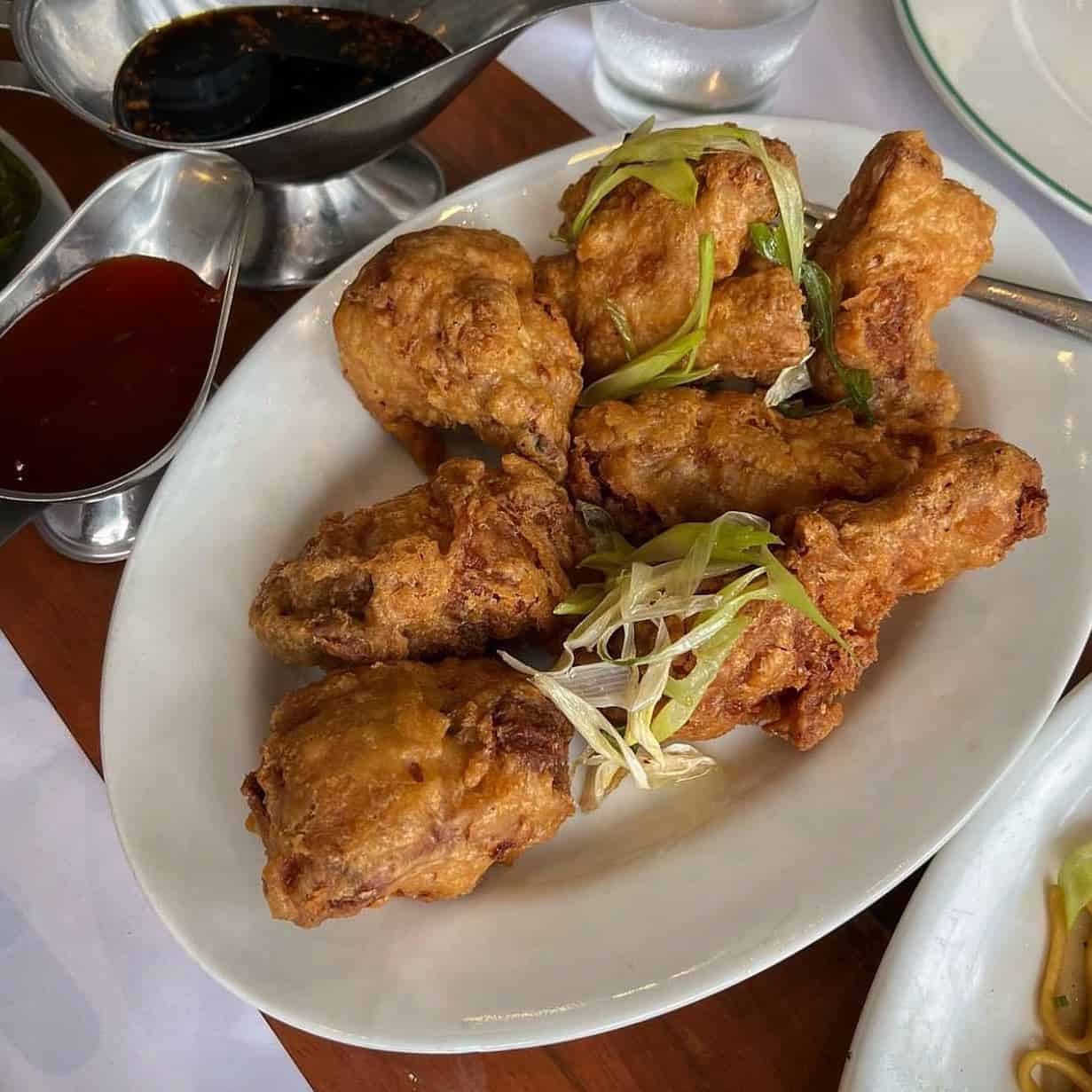 Photo Credit: Balay Dako FB Page
Sizzling Bulalo na Baka
Bulalo is certainly delicious, but serve it on a sizzling cast iron platter. Wow! This uses imported beef braising in mushroom sauce and is prepared with Balay Dako's style.
Dinuguan
This is pork blood-braised pork parts such as cheeks, ears, and snout. In addition and for more taste, there is the presence of chili, dried kamias, and vinegar.
Binagoongang Baboy
This menu is pork belly sauteed and stewed in a delicious, homemade fermented shrimp paste. 
Tortang Alimasag
It consists of a frittata of leeks, eggs, and crab meat, all fresh and created with Balay Dako's special techniques.
Lechon Manok
We all know the Lechon Manok, and we all know how delicious they are, but what we don't know is that Balay Dako all have their special mix of spices and alterations that make this dish deserve to be a house best seller.
Bistek Tagalog
This menu consists of beef sirloin marinated in calamansi juice and soy sauce, sautéed with white onions.
Bistek Atay ng Baka
This is another variation of a meal marinated in soy sauce and calamansi juice, but this one is a bunch of delicious white onions and a sautéed beef liver as the absolute star of the show. Personally, I really like this Balay Dako menu since I love eating livers.
Lechon Kawali
It is an imported pork belly that is brined for several hours under salt, lemongrass, and ginger, and finally, deep-fried to perfection. In appearance, it presents a pink color, which could cause misconceptions, but Balay Dako shall always reassure their visitors that they serve cooked, stunning food.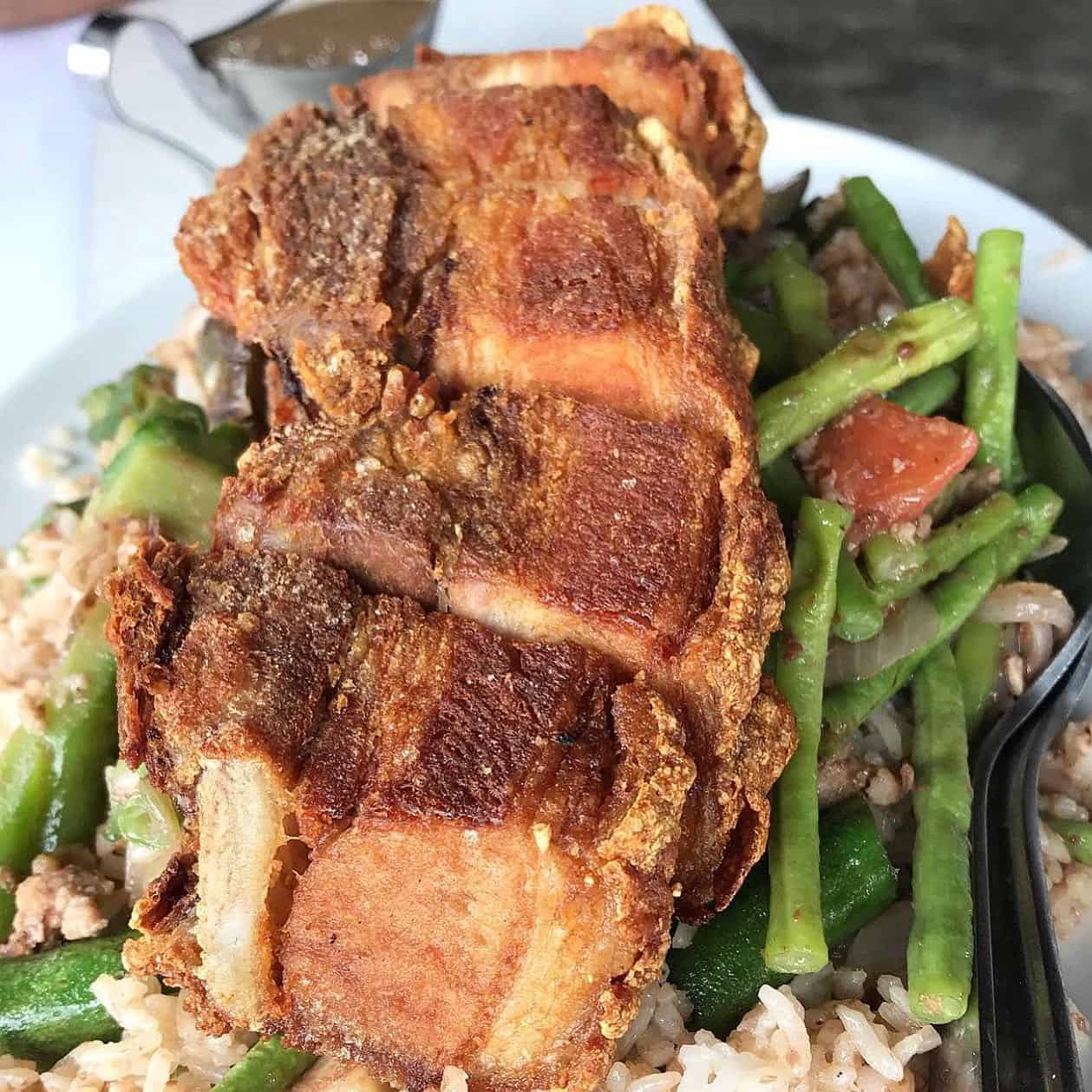 Photo Credit: Balay Dako FB Page
Crispy Pata
An all-time favorite deep-fried pork shank that is prepared by brining overnight in bay leaves, lemongrass, salt, and ginger. Brining is done so the pork shall have a better flavor profile. Much like the Lechon Kawali, the appearance of the food shall be pink, but rest assured, it is cooked to perfection. 
Inigang Adobong Manok at Baboy
This is adobong manok and baboy – pork and chicken braised in heavenly vinegar, garlic, and soy sauce, and pan-fried to serve on the visitor's tables. Delicious and mouthwatering.
Kare Kare Klasik
Kare-Kare is a beloved Filipino dish that would push anybody to eat all components of the dish. Ox cheeks, meat, and tripe stewed inside peanut purée with vegetables such as Chinese cabbage, string beans, okra, and eggplants
Chili Peppered Stir-fried Chicken and Pork
Chicken and pork are an excellent mixture for enjoyment and deliciousness, when you mix them with chili peppers, we have a winner for the spice lovers! This meal is specifically pork intestines and ears, with chicken breasts, heart, and gizzard.
Balay Dako Breakfast Menu
Breakfast is the most important meal of the day. It is important to have a good set of food to get the day started, and breakfast could be different for all people. Balay Dako does not have a specific Breakfast Menu, but that doesn't mean that it is limited, or that it does not have food fit for breakfast. There are coffees available, and light meals like appetizers, soups, salads, and more.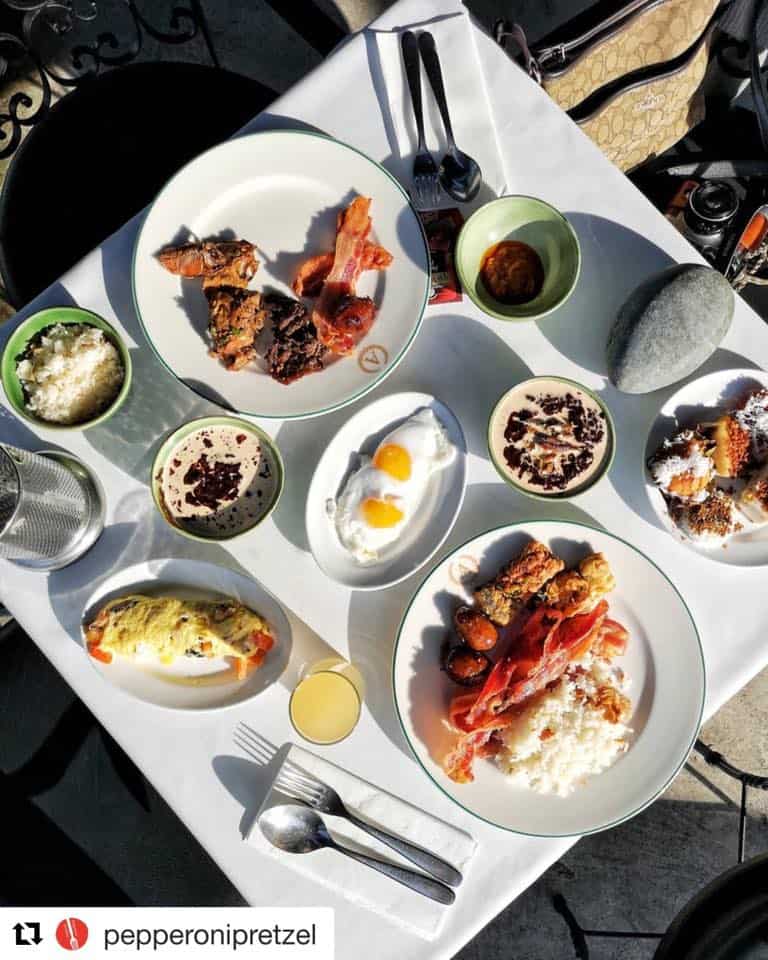 Photo Credit: Balay Dako FB Page
Gulay ng Balay
Vegetables are a constant crucial factor in Filipino cuisine. Some dishes have vegetables as the star of the show! Of course, Balay Dako wouldn't be complete without these dishes, so, what are they? Get ready to be delighted with meals that range only from the humble prices of 300 to 500 Pesos.
First, the group is "Ginataang Gulay ng Balay" with different types, but they are veggies simmered in some good old-fashioned coconut milk. Their differences are simply which veggie is the focus.
Kalabasa
Other than the squash being surely fresh, as they are harvested locally, Ginataang Kalabasa is sure to leave a huge mark on those who try this Balay Dako menu. What with the meal being prepared with their own set of spices and techniques.
Langka
Jackfruit is already a beloved fruit, but being cooked this way shall change people's perspective of seeing jackfruit as a simple side dish. This meal could be spicy for those who love it, and this is an excellent alternative for vegan visitors!
Monggo
This beloved delicacy focuses on Local Mung beans, cooking them with coconut milk, and created with the skill and knowledge of the chefs at Balay Dako.
Tangkay ng Kangkong at Sili
For all the spicy-food lovers out there, take a bite and try this meal, as the spice won't just compliment the taste of the bomb flavors you shall taste, it'll magnify it, and leave you with a huge, satisfied smile.
Puso ng Saging
Finally, we have the Puso ng Saging or banana blossoms. This is the main focus of this dish. Specific proteins could be added to the already delicious goodness of this dish. Doesn't that tie the food together neatly?
Ginisang Gulay ng Balay
If we had vegetable dishes which are prepared by simmering, of course, we have the option of food prepared by being sauteed! These are what we call "Ginisang Gulay ng Balay". This means that these stir-fried vegetables are prepared with the awesome flavor of the duo we know too well in the kitchen – onions and garlic. Like the aforementioned group, what gives them a difference is the main focus of the dish!
Talong
We know that along is eggplant in Tagalog, but in this meal, it is stir-fried and chili, with a splash of leeks and beans from the Philippines' City of Pines – Baguio.
Chicharo at Hipon
No, no, no, your eyes do not fool you. It is Chicharo and Hipon. More known in the English Language as snow peas and shrimp. For those shrimp lovers out there, it is your chance to eat this menu which is lovable food with the presence of vegetables that keep you healthy.
Kare-Kareng Gulay
A simple Balay Dako menu that pulls even children to the table. This meal is mixed with a peanut purée with banana blossoms, eggplants, some Chinese cabbage, and string beans. This is a wonderful mixture of earthy, rich, and sweet flavors, what more can you ask?
Sitaw at Giniling na Baboy
For those people who want to be healthy, but get guilty when eating pork, this one is for you! This has string beans and is seasoned with Balay Dako's finest.
Ampalaya at Kabute
Bitter gourd and mushrooms may not seem usual to other people's eyes, but it is a great surprise to those who try them. If you're on a diet, rest assured, this meal will eradicate the myth that healthy food won't satisfy a hungry stomach.
If visitors would prefer other vegetable-filled meals, though, Balay Dako will always have options! These include;
Laing na Gabi at Tokwa
This meal is simply a dashing amount of braised Coconut Milk and Taro Leaves that wrap around some delicious Tofu.
Pinakbet
A classic Ilocano dish prepared by stewing local vegetables such as tomatoes, lady's fingers, eggplants, and string and winged beans enriched with a shrimp flavor.
Best Lutong Espanyol Menu
For more than 3 centuries, the Spaniards came and conquered our lands, influencing our traditions, and leaving a huge impact on our language. Furthermore, one of the biggest influences that they made was in Filipino Cuisine as they left an undeniable mark on us. In Balay Dako, that is shown, that is honored, and amid the harsh history we had, that is admired, all in price from 400 Pesos.
Bangus Ala Pobre
A refined menu item for faithful fish lovers, that will even leave meat lovers wanting more. In this iteration of the national fish, the milkfish is pan-fried until crispy and is seasoned with a playful amount of crushed black peppercorns to give it that iconic Ala Pobre flavor.
Kalderetang Tadyang ng Baka
This menu is what some would call the tastiest cut of beef and gets an explosion of flavor through a thick tomato stew with potatoes and bell pepper slices – all made inside the creativity and love of Balay Dako.
Kalderetang Kambing
This is the Greatest Of All Time (or the GOAT) meal to so many! This goodness is prepared freshly made with tomatoes, bell peppers, and lovely potatoes.
Callos
A stew is common in the lovely country that is Spain, given the twist and turn that is Balay Dako and its great wonders.
Tortang Giniling na Baboy
Lovely eggs are amazing, and ground pork – is paradise! Mix them, and you get heaven, in the haven that is Balay Dako.
Tortang Talong with Giniling na Baboy
Eggplants are enough, mix them with some eggs and ground pork and you'll forget that this meal could be made in simple homes with the amount of precision it takes to reach Balay Dako's amazing level.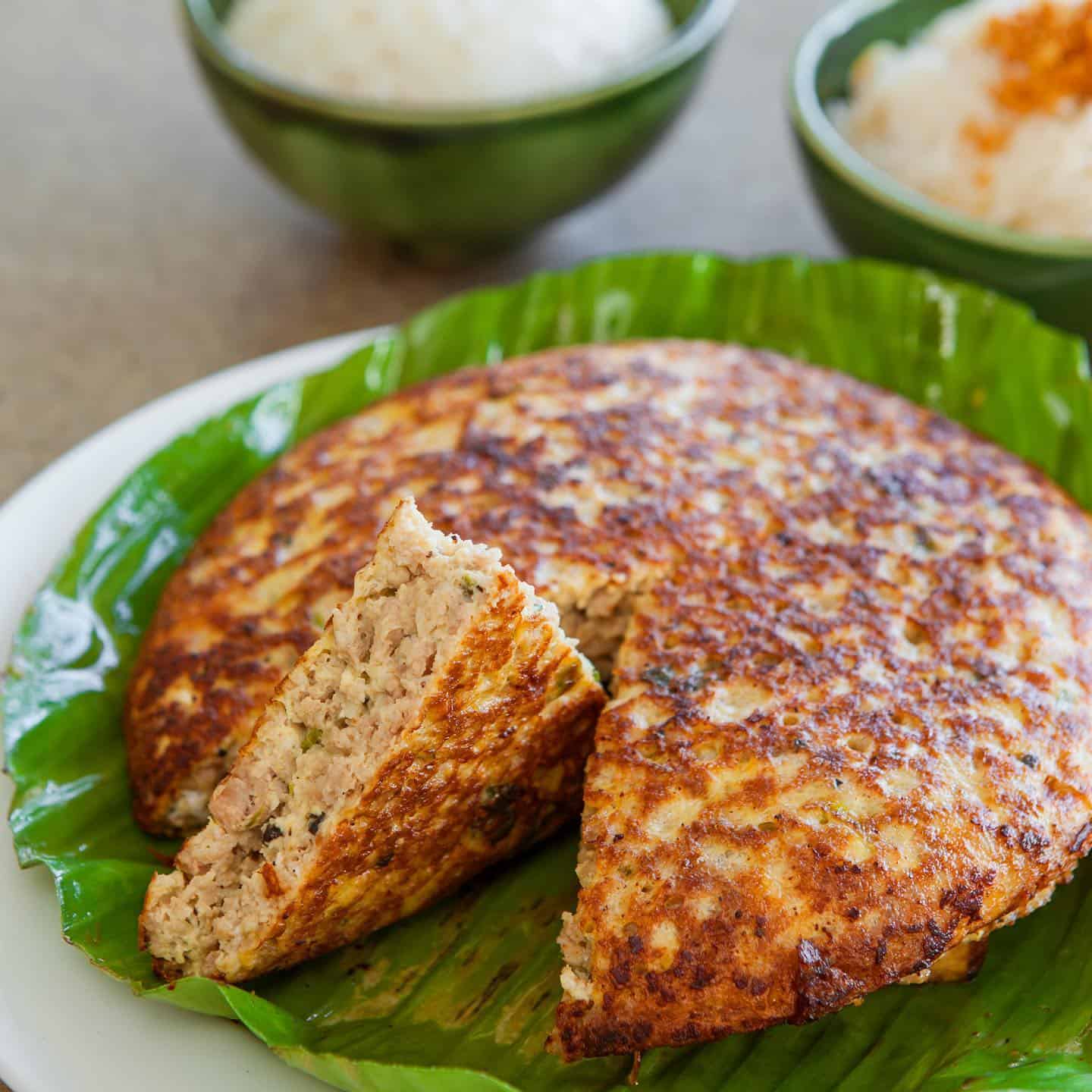 Photo Credit: Balay Dako FB Page
Mechadong Kalitiran
The beef in this Balay Dako menu is tender, drowned in thick, delicious tomato sauce, and reflects how Filipinos are influenced and inspired by Spaniards as the technique of making this dish screams Spain. The one difference is – this dish also screams "Balay Dako".
Pastel de Lengua
Guessing from the language and vocabulary, we see how it is from Spain. This is a meal that has Ox tongue as its main component, in the form of a lovely casserole.
Best Lutong Tsinoy Menu
Chinese traders owe so much of our thanks, as, without them, we wouldn't have the beloved Shanghai, we wouldn't have the Pancit Canton – our "Pampahaba ng Buhay", and so, so much more. Luckily, Balay Dako honors these menus and more, through prices starting at 400 PHP.
Lumpiang Shanghai
Starting with an absolute Filipino favorite menu, the food you shall see at every gathering and eat in every single one of them, Lumpiang Shanghai! These are spring rolls with minced vegetables and ground pork, with sweet chili sauce as their dip.
Bangus Shrimp Lumpia
This is another variation of the beloved shanghai. Spring rolls with shrimp and bangus – a fish which are both minced, and seasoned with vinegar sauce.
Pata Tim
A simple and delicious pork leg cooked amidst star anise, cinnamon, and Pineapple Juice. Good for a simple family or friend group – 4-5 people.
Escabecheng Pampano
It is a menu made from delicious Pampano fish that is cooked Deep-fried with a mix of sweet and sour sauces.
Escabecheng Plapla
Another Deep-fried fish – Tilapia. This is also served with sweet and sour sauce for taste.
Camaron Rebosado
Cooked in a deep-fried shrimp with sweet and chili sauce created with their mix of spices and techniques from the one and only "Big House". Deliciously made seafood menu from Balay Dako that you will surely love.
Salt and Pepper Spareribs
Spareribs are delicious parts of a pig loved by many and adored by all. They are deep-fried, marinated, and breaded before having fragrant peppers embrace them, all from the house itself.
Palabok
These are rice noodles enveloped with thick, mouthwatering sauce with some smoked fish and shrimp as their flavor, with peanuts, pork rind, fried garlic, and a hard-boiled egg as the toppings. This meal is good enough for 3 to 4 people. It may seem like much, but once you get a bite- a taste, you can never get enough!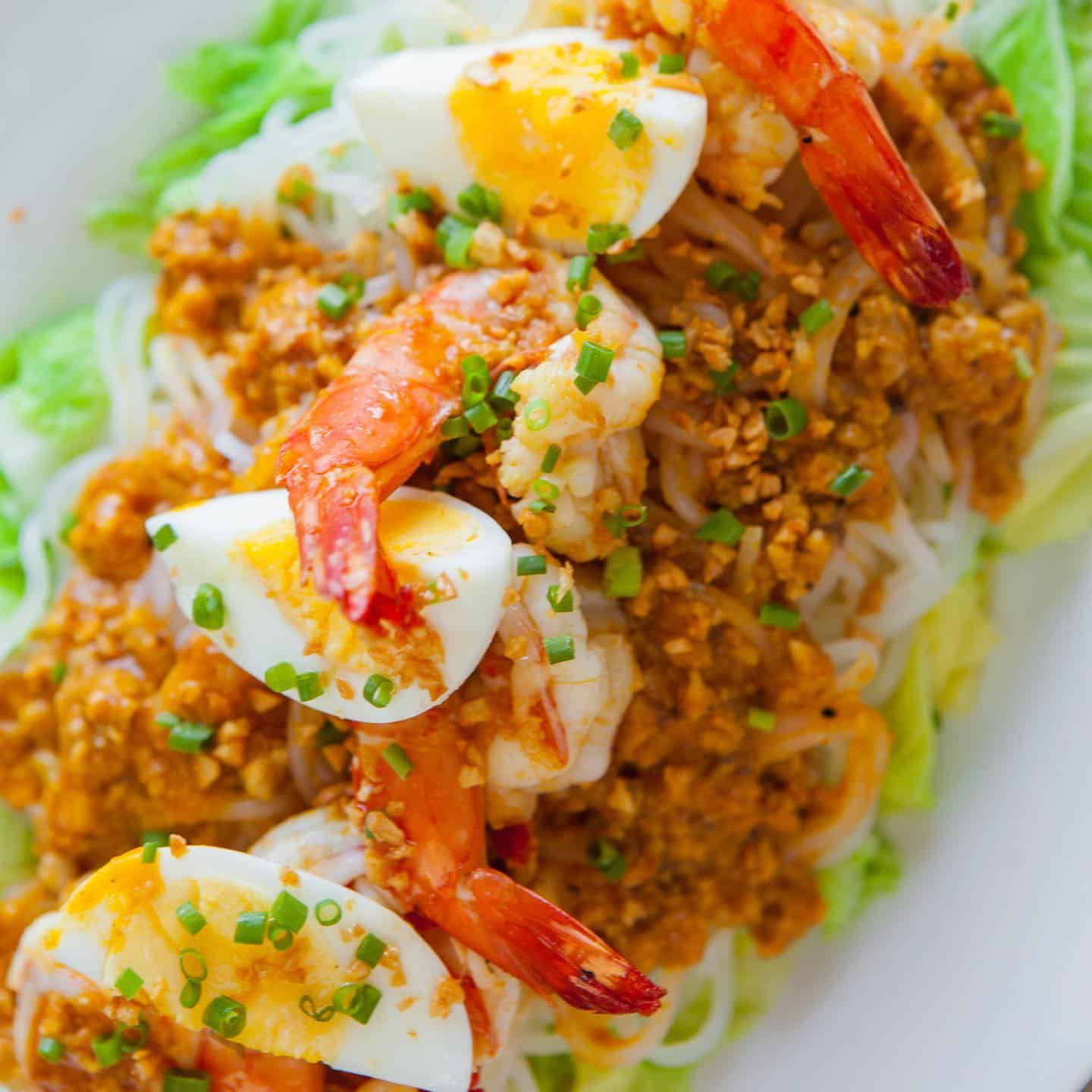 Photo Credit: Balay Dako FB Page
Pancit Canton
Pancit Canton is a beloved egg noodle meal with Squid Balls, Kikiam, Pork Liver, and Pork itself, good enough for 3 – 4 people.
Pancit ni Antonio
The menu will not be enough without a version of Antino's – the respected owner. This is a variation of Pancit, with Chinese Chorizo, Ground Pork, Eggs, Annatto Oil, and Shrimp! An overload is recommended for a group of 3 – 4.
Social Media Pages
If you would like to know the latest news about the Balay Dako menu, prices, and promo, you can get it instantly by subscribing from their social media pages like Facebook, or Instagram. To browse their page, simply click any of the following social links below:
Facebook: https://facebook.com/balaydakotagaytay/
Instagram: https://www.instagram.com/balaydako/
FAQs
Who is the owner of Balay Dako?
Much like his other beloved restaurants such as Lanai Lounge and Terraza, Balay Dako is owned by a man by the name of Antonio Escalante, who may also go by "Tony Boy". He opened this amazing palace on the year 2015.
How much is breakfast at Balay Dako?
At Balay Dako, there isn't a Menu section that dictates "Breakfast", but there are dishes that could be eaten for it, such as the rice meals available, and hot beverages with different selections of coffee available. Sometimes, they also offer a buffet but this is usually a limited time and not always available. The prices range between 200 to a thousand and depend on the meal itself. Be aware, though, that on weekdays, Balay Dako opens at 11 AM, and on weekends, 7 AM.
How much is Piaya in Balay Dako?
Piaya is such a beloved Filipino dessert, and as a reflection of it, Balay Dako also has it on its menu under the Pasalubong Section. For a good price of 240 per dozen, you get to enjoy the lovely goodness of the food.
What is the meaning of Balay Dako?
To the Negrenses, Balay Dako refers to the term "Big House", which is essentially fitting to the restaurant itself, having such space fit to commence a plethora of events, and more.
Conclusion
The Philippines' history can be reflected in the Balay Dako Menu. This is a place where everyone is welcome to experience Filipino Cuisine and find out how cuisines from all over the world inspire it. This place is the perfect spot to choose for family gatherings and events, and so much more. Don't wait, and grab the opportunity to arrive at Tagaytay, and arrive to their open arms. As they say; "Welcome to Balay Dako. Welcome home."