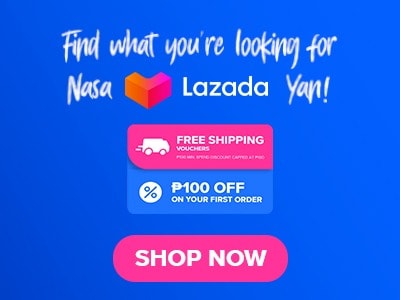 Do you love baked goodies like pastries paired with a hot delicious coffee or any amazing beverages? Once again I have found another location so you don't have to look anymore, I got you. Have you heard about Tous Les Jours? Yes, that sounds like French right? But this is a Korean establishment. Tous Les Jours menu has a lot to offer just like beverages whether it's hot or cold, other products like muffins, cookies, and more, and of course cakes.
So yes in this article, we are going to talk about Tous Les Jours, I know you're interested already so we are going to know about their products, the services that they provide, and of course the price of their products per serving. I'm pretty excited about this one so I won't delay things here anymore without further ado let's start!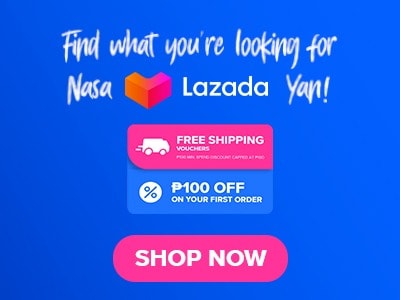 Below, you'll find the updated list of Tous Les Jours menu prices.
Menu Items
Price (PHP)

Most popular

Cream Cheese Pastry
88
Custard Cream Bread
78
Real Cheese Bread
88
Custard Cream Pastry
68
Chocolate Chip Cookies
168
Sweet Black Rice Bread With Black Sesame Cream cheese
78
White Heart Cake
798

Bread

Croissant
68
Cream Cheese Pastry
88
Sweet Black Rice Bread With Cream Cheese
78
Garlic Naan
98
Apple Pie
78
Custard Cream Pastry
68
Sweet Black Rice Bread With Black Sesame Cream cheese
78
Sweet Red Bean Bun
78
Milk Bun
78
Custard Cream Bread
78
Real Cheese Bread
88

Cakes

Dulce De Leche
1198
Red Velvet Supreme
1498
Premium Red Velvet
1498
Chocolate Crunch Heart Cake
898
Chocolate Forest
998
Classic Chocolate Cake
898
Party with bear blue hat
698
Party With Bear Pink Hat
698
White Chocolate Forest
898
Dark Chocolate Mousse
998
Mocha Crunch Cake (Square)
998
Dark Glaze Chocolate Cake
798
Kiss Strawberry Heart
998
Chocolate Cake
998
White Heart Cake
798
Chocolate Powder Cake
648
Twinkle Choco Cake
798
Dark Glaze Chocolate No. 5
1498
Love Blueberry Cake
998
Red Choco Cake
798

Other products

Blueberry Muffin
88
Chocolate Chip Muffin
88
Caramel Walnut Muffin
98
Cookies & Cream Muffin
88
Dark Chocolate Crunch
168
Chocolate Chip Cookies
168
Chocolate Heart Cookie
68
Strawberry Hert Cookie
58
Vanilla Heart Cookie
58
Mini Castella
98
Mini Chiffon
98
Mini Chocolate Chiffon
98
Financier
98
Madeline
68
Tofu Chips
98
Pumpkin Chips
98
Peanut Butter Cookie
58
Espresso Crunch
168
Chocolate Chips Financier
98
Walnute Financier
98
Chocolate Madeleine
68
Almond Madeleine
68
Chocolate Walnute Cookie
68
Double Chocolate Cookie
68
Oatmeal Raisin Cookie
98
Cinnamon Cookie
98
Macaron De Paris - Chocolate
48
Macaron De Paris - Strawberry
48
Macaron De Paris - Vanilla
48
Macaron De Paris - Mango
48
Macaron De Paris - Green Tea
48
Strawberry Jam
348
Mixed Berry Jam
348
Apple Cinnamon Jam
348

Beverages

Hot Caffe' Americano (8oz)
78
Iced Caffe' Americano (12oz)
108
Iced Caffe' Latte' (12oz)
108
Mango Yogurt Smoothie (120z)
148
Cappuccino
108
Blueberry Yogurt Smoothie (120z)
148
Iced Caffe' Mocha (12oz)
118
Iced Caramel Macchiato (120z)
118
Hot Caffe' Americano (12oz)
108
Hot Caffe' Latte' (12oz)
108
Chocolate Latte (12oz)
138
Oreo Smoothie (12oz)
148
Hot Caffe' Mocha (12oz)
118
Iced Caramel Mocha (12oz)
138
Iced Choco (12oz)
138
Vanilla Latte (12oz)
138
Hot Rice Green Tea (80z)
98
Sola
58
Wilkins
38
About Tous Les Jours
Tous Les Jours is a franchise straight from South Korea, their name is a French word that means every day. This bakery is owned by CJ Foodville. This business was established in 1996 their first store is located at Guri in South Kor and opened in September of 1997. After the opening and the business became successful Tous Les Jours started their franchising open to the public and since then their branches have grown into many locations, got their first 100 stores in 1999 and their 300th store after just 2 years in 2001.
In the year 2002, Tous Les Jours started to expand their menu and began to serve other products like sandwiches, fruit juices, coffees, and other beverages to add to their recent menu which is baked goods, and eventually switched into a cafe business in 2003. A lot had happened and they went international, in 2004. They opened their first store in the United States followed by a store in China in 2005 and another international store in Vietnam by the year 2007.
They already reached their 1000th store in the year 2008 then by the year 2011 Tous Les Jours opened their first store here in our country, The Philippines, 11-11-11 to be exact. Following the Philippines is their store in Indonesia and in Cambodia, they also have a location in Malaysia as well. As of now, Tous Les Jours is still operating in the Philippines serving the Filipino people their delicious baked goods and beverages.
Tous Les Jours Menu Best Sellers
Here are samples of Tous Les Jours selling products based on research and the crew's recommendation.
Chocolate Chip Cookies – Their version of this yummy treat is perfect with a hot cup of milk or even coffee. It has balanced sweetness and flavors so you might be looking for a good chocolate chip cookie. The chocolates are generously added to the cookie but not too much.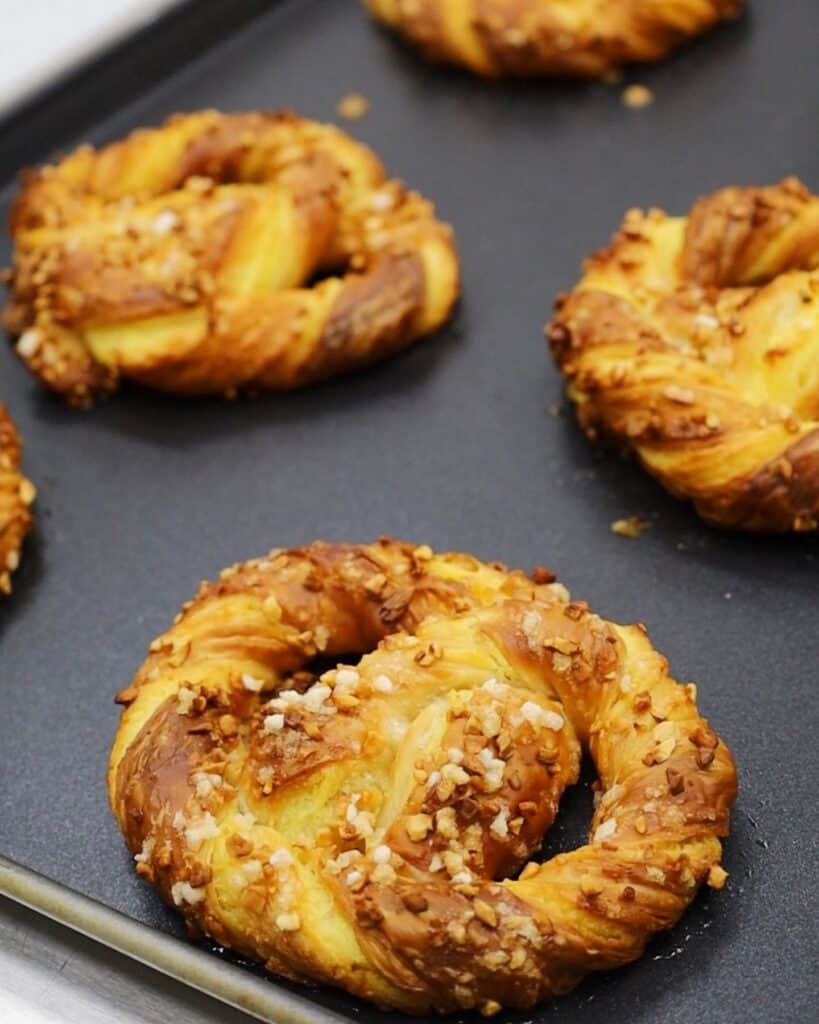 The texture is also good not crumbly and really tasty. Chocolate chip cookie of Tous Les Jours is also a must-try item on their menu especially if you are looking for great-tasting chocolate chip cookies to partner with your favorite hot or even cold drinks. I like it more with Americano just my opinion.
Real Cheese Bread – Tous Les Jours offers a great-tasting bread called real cheese bread. And based on its name this bread is cheesy and definitely delicious. The bread is soft and freshly baked it's not too sweet it has that melt-in-your-mouth feel the cheese is on a different level too.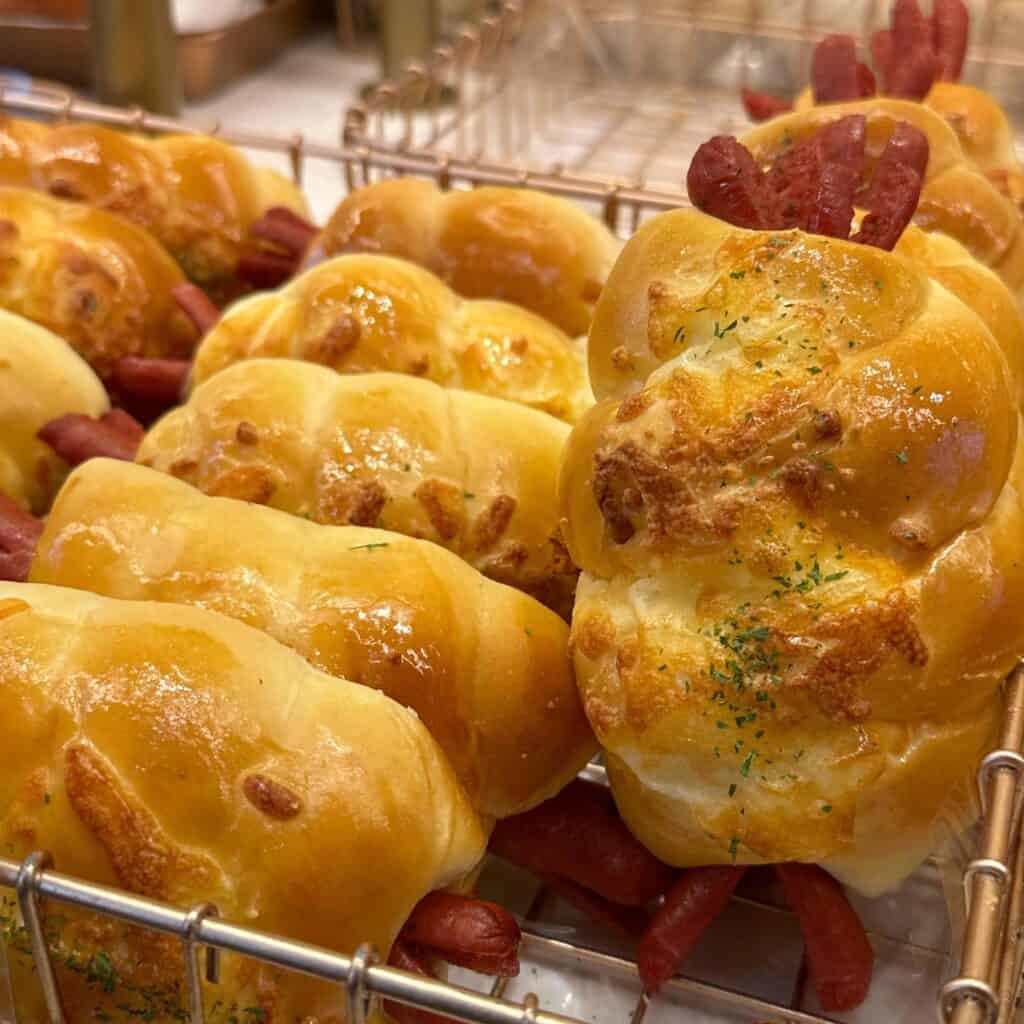 This one is perfect with hot drinks as well but if you want it with any drinks it's on you. The real cheese bread version of Tous Les Jours is something that you will crave after tasting it. This is also included on their best-selling items and is also a must-try.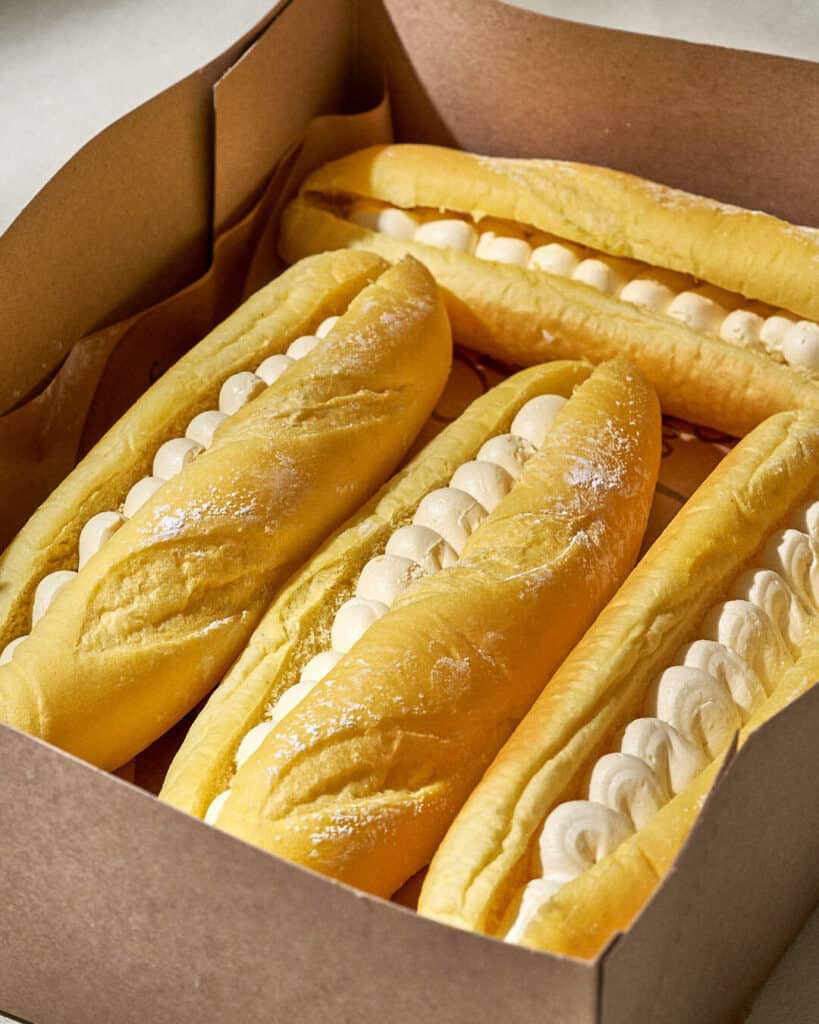 Sweet Black Rice Bread with Black Sesame Cream Cheese – This one hits differently. I don't have any plan on changing my favorite bread but this is so good and now my favorite. It has a similar flavor to a cheesecake however this is softer and has a creamier taste. The black sesame seeds can be found not only outside but on the inside as well giving texture to the bread.
This one will give you creamy explosions in every bite and the dough itself is already good, it is soft moist, and flavorful on its own. Also, this is one of their best-selling items, so you don't want to miss out on their Sweet Black Rice Bread with Black Sesame Cream Cheese. This is a must-try.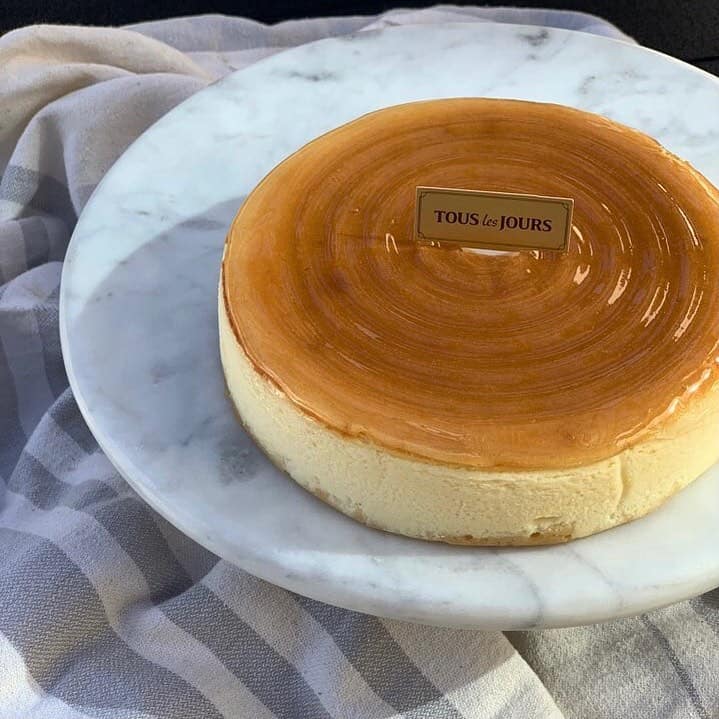 Bread
There are a lot of bread menu options to choose from at Tous Les Jours. They have garlic naan, Sweet Black Rice Bread With Cream Cheese which is a best seller and one of my favorite. Cream Cheese Pastry and croissant. Sweet Black Rice Bread With Black Sesame Cream Cheese, Apple Pie, and Custard Cream Pastry is also on their menu. If you're looking for buns they also have Sweet Red Bean Bun and Milk Bun. Other items are Custard Cream Bread and real cheese bread which is also a best seller.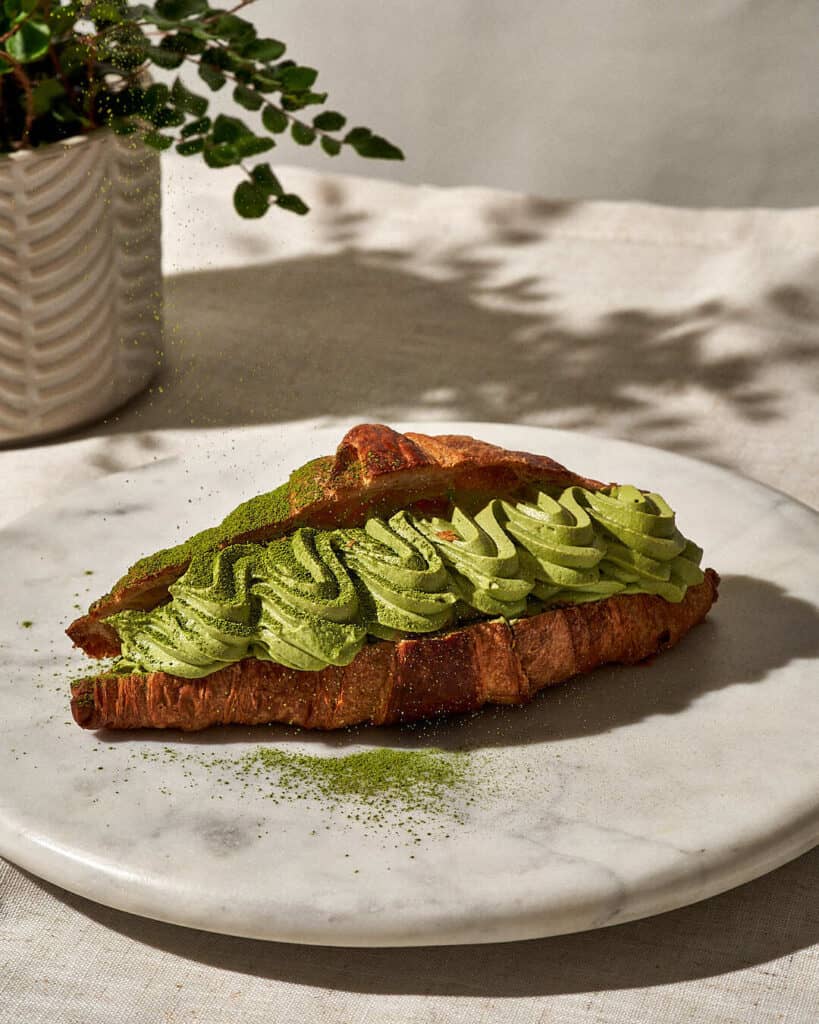 Tous Les Jours Menu Delivery
Ordering your favorite Tous Les Jours products is made easier simply by going to this link here and ordering or you can also use other platforms such as FoodPanda, Grab, or any available delivery in your location. 
Getting your hands on your beloved Tous Les Jours treats has never been more convenient! Just click on the link provided right here to place your order effortlessly. Alternatively, you can explore various options like FoodPanda, Grab, or any other delivery service available in your area for a hassle-free ordering experience.
Social Media Pages
To stay updated with all the exciting new bakery goodies and special deals from Tous Les Jours, it's essential to follow their social media profiles. You can easily do this by clicking on the links provided below:
Twitter: https://twitter.com/TousLesJoursPH
Website: https://www.tljus.com/contact
Frequently Asked Questions
How many branches does Tous Les Jours have in the Philippines?
Tous Les Jours currently has 6 branches in our country. They have a Makati branch, Manila, Megamall branch, Sm north branch, and 2 branches in Quezon City.
What are the operation hours of Tous Les Jours?
It depends on the location. Other branch is open at 9 AM and close at 9 PM some branch opens at 10 AM until 10 PM and another branch starts at 11 AM and closes at 9 PM.
What is Tous Les Jours famous for?
Tous Les Jours is famous for its baked goods. They are serving French Asian-inspired food items, their delicious beverages, and coffees made with the finest ingredients possible.
What is the shelf life of Tous Les Jours products?
Other cakes of Tous Les Jours can last up to 7 days and their fresh cream cakes can be consumed within 24 hours for the best quality.
Where does Tous Les Jours originate?
Tous Les Jours originated in South Korea. They started in 1997 and now have 1000 branches in different countries across the globe.
Conclusion
Tous Les Jours is the best place to go if you want to experience outstanding baked goods and delicious beverages, especially their coffees. Tous Les Jours menu offers a wide variety of choices that will surely satisfy your cravings and delight you. This place is one of the best places to get delicious cakes and other baked products. Their drinks are delicious as well as great quality. Overall experience with Tous Les Jours is amazing and Highly recommended.