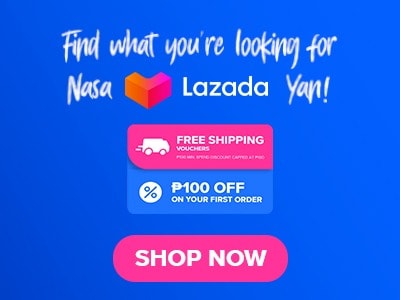 The classic and authentic chicken inasal of Bacolod City is the highlight of the Chicken Bacolod menu. It also consists of other classic all-time Filipino favorite dishes such as sisig special, seafood, vegetables, soups, and desserts. It also offers bundles that will make you save more money. Frozen packs are also available so you can bring and cook their signature dishes at your home. Their banner describes its menu as "pinakanamit" which means "pinakamasarap" in Tagalog and "most delicious" in English.
Below, you'll find the updated list of Chicken Bacolod menu prices.
Menu Items
Price (PHP)

Inasal

Paa (Thigh)
148
Pecho (Breast)
140
Pakpak (Wings)
120
Atay (Liver)
70
Isol (Tail)
83
Baticolon (Gizzard)
70
Beef BBQ
130
Spicy Wings
120

Sisig

Beef
275
Chicken
265
Bangus
275

Seafood

Sizzling Bangus Belly
255
Sizzling Boneless Bangus
245

Bundles

2 Pecho + 2 Pakpak
500
Atay + Baticolon + Isol + Pakpak
323

Vegetables

Pangat
205
Apan Apan
175

Soup & Other Favorites

Batchoy
175
Chicken Skin
155
Atchara
65

Rice

Garlic
48
Java
48
Crabfat
55
Bagoong
55
Fried
46
Plain
45

Desserts

Buko Sherbet
155
Chocnut Ice Cream
155

Beverages

Pineapple Juice
95
Mango Juice
95
Buko Juice
105
Bottomless Iced Tea
75
Canned Soda
65
Mineral Water
65

Frozen Packs

3pcs. Marinated Pata
394
3pcs. Marinated Pecho
370
3pcs. Marinated Pakpak
310

Rice All You Can

Paa, Garlic Rice, Atchara
196
Pecho, Garlic Rice, Atchara
188
Pak-Pak, Garlic Rice, Atchara
168
Beef BBQ, Garlic Rice, Atchara
178
Bangus Belly, Garlic Rice, Atchara
303
Boneless Bangus, Garlic Rice, Atchara
293
Sisig, Garlic Rice, Atchara
323
About Chicken Bacolod
Chicken Bacolod's humble beginnings can be traced back to 1970 when an architect and his sisters took over a small inasal restaurant in the middle of Bacolod City. In 1985, it opened its first restaurant in Metro Manila, and in 1993 the daughter of one of the owners opened another branch in Quezon City. This signature inasal dish of Bacolod City captured the hearts of its customers.
Chicken Bacolod Menu Best Seller
Chicken Inasal is the best seller and most-sought dish of Chicken Bacolod. Since 1970, its distinctive and delectable taste makes customers come back for more.
Paa – This is the thigh part of the chicken that is marinated in a mixture of special and classic spices and seasonings and skewered on bamboo sticks. It is the crowd pleaser and the all-time favorite dish of Chicken Bacolod's customers. It is the most popular dish that first-time customers try and the type of Inasal that makes their existing customers come back.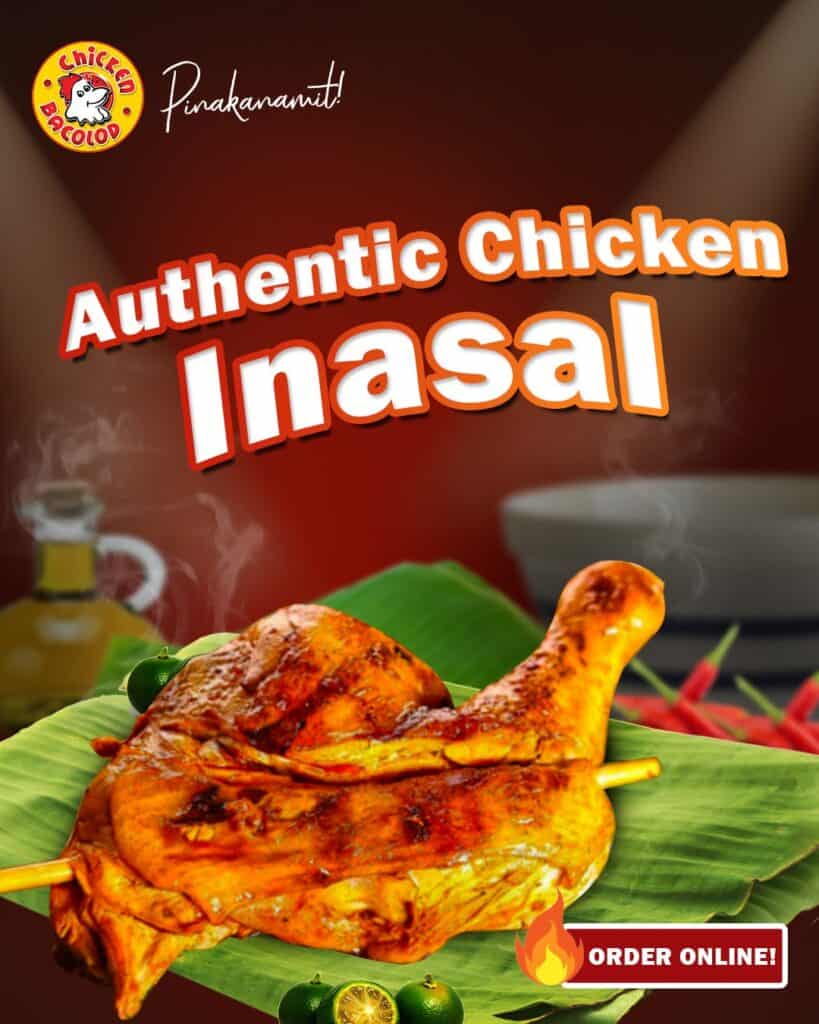 Pecho – A dish that is perfect for those who love to eat chicken breast. The juiciness and tenderness of this chicken part make it one of Chicken Bacolod's best sellers. This tasty pecho inasal is packed with flavors that will surely tickle your tastebuds.
Isol – It is a chicken's tail that is marinated, grilled, and skewered in a bamboo stick. It is best to pair it with Chicken Bacolod's Java Rice. It has a distinctive and unique taste that will make you come back for more.
Chicken Bacolod Rice All You Can
Chicken Bacolod offers unlimited plain menu rice to its customers when they order a combo meal.
Paa – Garlic rice and atchara are paired with chicken thigh inasal, which has a distinct and delicious flavor. This combo meal will surely stimulate your appetite. It is a dish that you should not miss out on when you visit this restaurant.
Pak-Pak – This is the most budget-friendly menu from Chicken Bacolod where you can enjoy delicious chicken wings Inasal, garlic rice, atchara, and unlimited plain rice. It is one of the variants of Chicken Bacolod Inasal that is hard to resist because you can taste the combination of perfectly blended seasonings on your first bite.
Beef BBQ – Beef barbecue is a meal combo for those who love beef barbecue with unlimited plain rice. It is skewered on a bamboo stick and served with garlic rice, atchara, and a special dipping sauce.
Bangus Belly – An ideal dish for seafood lovers especially those who love grilled milkfish. The combination of seasonings and spices makes its taste and texture appeal to the taste buds of its customers.
Sisig – Beef, chicken, and bangus are the available main dish selections of this sisig meal combo. It is cooked with various ingredients such as pepper, onions, calamansi juice, chili, and other special ingredients. Most Filipino restaurants offer pork sisig, so these selections are perfect if you want to try other variants of sisig dishes.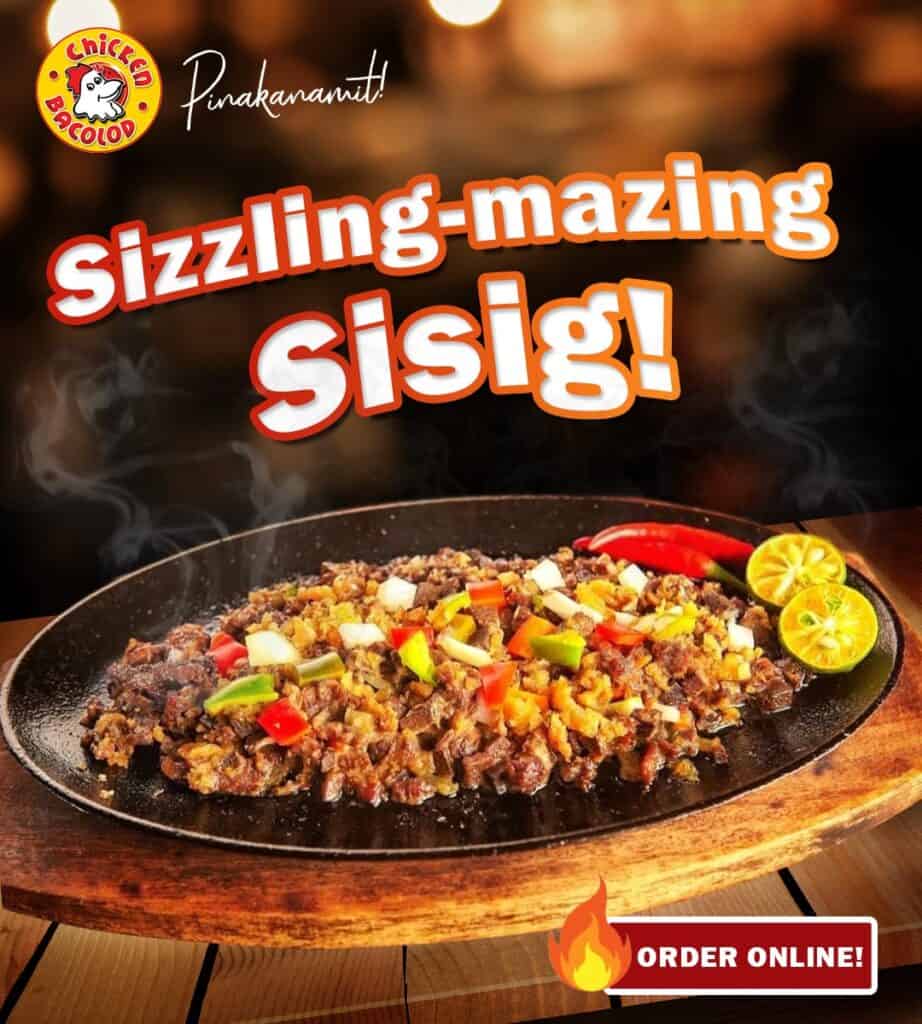 Seafoods
Sizzling Bangus is the only seafood that Chicken Bacolod offers that comes in two varieties.
Sizzling Bangus Belly – Bangus is cut in half to expose its belly, seasoned with special ingredients, topped with onions and garlic bits, and served on a hot sizzling plate. It is a perfect dish if you want to eat sizzling food with a twist.
Sizzling Boneless Bangus – This Chicken Bacolod menu is made up of milkfish, onions, peppers, and other special ingredients. The milkfish is fried, deboned, and served on a sizzling plate. It is a must-try dish if you want to delight your taste buds with something new.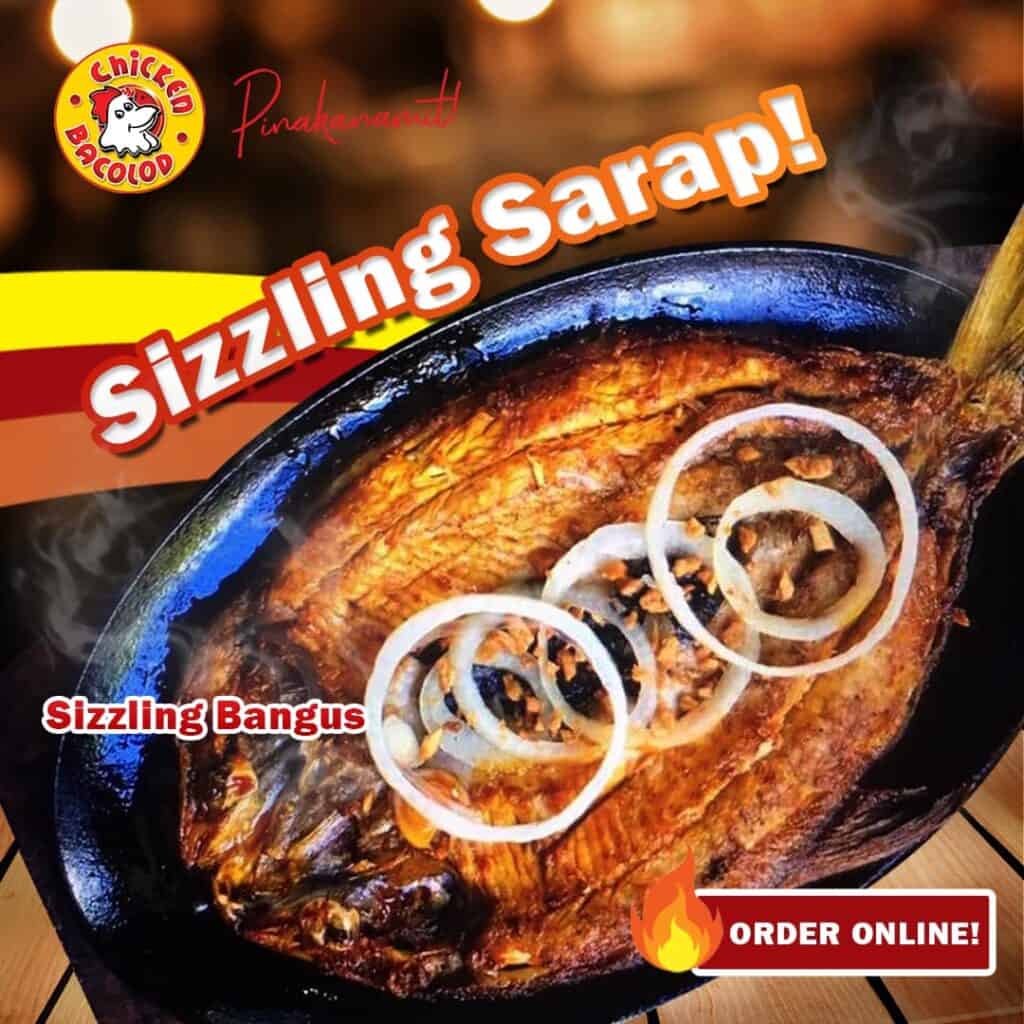 Inasal
Paa, pecho, pakpak, atay, and baticolon, are the Chicken Bacolod's inasal staples. These classic and authentic dishes are the foundation of the popularity and success of Chicken Bacolod.
Atay – It is a Filipino dish where the liver part of the chicken is marinated in Chicken Bacolod's special blend of ingredients. It is skewered on a bamboo stick and grilled over charcoal.
Baticolon – A chicken gizzard that is marinated in a special inasal mixture of seasonings, skewered on a bamboo stick and expertly grilled. It will surely delight your taste buds. This is one of the dishes that you can serve as a "pulutan" to your friends or guests during special occasions.
Beef BBQ – Beef is sliced thinly and marinated in a choice of herbs and spices to achieve its savory flavor. This beef barbecue on a stick is one of the inasal of Chicken Bacolod that you must try.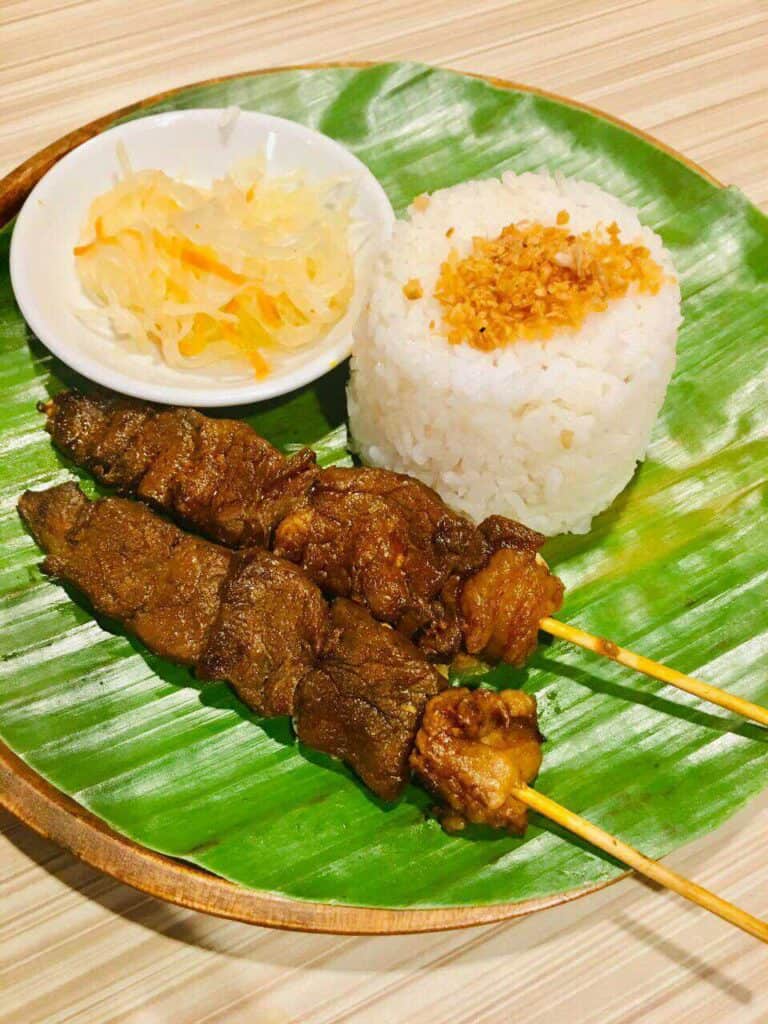 Spicy Wings – The inasal-style spicy chicken wings of this restaurant are something that you should anticipate because the savory of its marinade and its spiciness will surely spice up your meal. Add this to your list on your next visit if you have not tried it yet.
Chicken Bacolod Menu Delivery
Chicken Bacolod menus are available for delivery so you can enjoy it in the comfort of your home. Visit their website at https://www.chickenbacolod.com.ph to arrange your order. You can also order through online delivery platforms such as Grabfood, FoodPanda, and Pickaroo. These online delivery platforms also offer discounts on special occasions, on your first order, or when you meet their required minimum spend so you can save money on delivery fees.
Social Media Pages
To know more about their new promos and food menu, follow Chicken Bacolod's social media pages from the links below. They are very active on their social media accounts so I encourage you to follow one of them so you will not miss the chance to get the latest updates.
Facebook: https://www.facebook.com/ChickenBacolodPH/
Instagram: https://www.instagram.com/chickenbacolodph/
Conclusion
The Chicken Bacolod menu consists of various chicken inasal dishes that are made from different chicken parts. Its management ensures that customers will get a similar taste, quality, and service in all its branches. With the advent of technology, they can serve more customers through online deliveries. Its authentic and classic chicken inasal, strategic location, and passion for providing its customers highest customer service possible paved the way to success.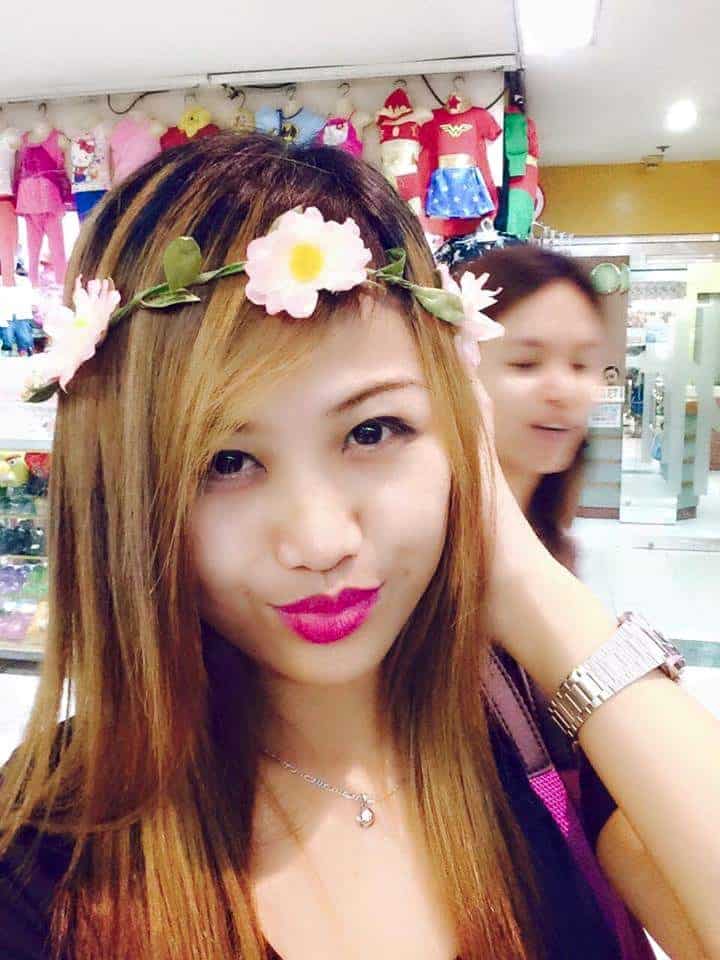 Hello! I'm Shaoyeu Cassandra, a mom who spends most of my time at home, and when I'm not busy, I enjoy writing blogs. I live in Cavite, and I really love talking about the menus of different restaurants.
So, I decided to share my thoughts on the menus of some fast-food places. I'm hoping my take on them can be like a helpful guide for you to decide what tasty treat to go for next. I hope you discover something you really enjoy! Thanks for stopping by!