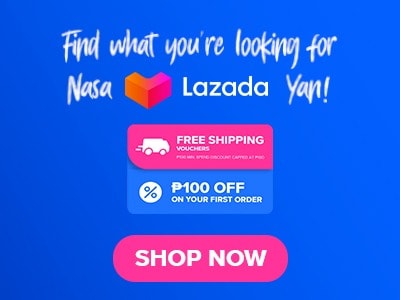 Delicious seafood dishes that are very good when paired with rice or even with beer are what the Marina menu is pretty much known for. Their dishes are full of Filipino cuisine more specifically, Iloilo cuisine. Their menu aims to introduce Iloilo dishes to Filipinos and even foreigners alike. Not only they were famous for their seafood dishes but also served tasty and filling pork, chicken, and beef dishes making their menu very diverse and flexible in catering to diners' tastes.
Below, you'll find the updated list of Marina menu prices.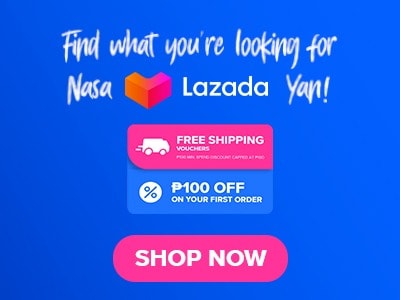 Menu Items
Price (PHP)

Premium Seafood

Blue Marlin Steak
222
Stuffed Squid
165
Tuna Belly
155
Tuna Jaw
111
Shrimp
199
Hipon
240
Crabs
240
Sea Bass
190
Pompano
799
Milkfish
399
Catfish
360

Seafood Pasta

Oyster Penne Marinara
299
Tuna and Squid Ink Spaghetti
299
Shrimp Pesto Penne
299
Butter Garlic Muschroom
299

Solo Meals Promo

Tuna Sisig Bowl
159
Pork Sisig Bowl
149
Kare Kare Bowl
130
Kimchi Bowl
125
Siomai Bowl
99
Shangahi Bowl
99

Oysters

Baked Oysters
455
Oyster Ceviche
455
Sizzling Adobo Oysters
455
Wasabi Oyster Popcorn
455
Fresh or Grilled Oysters
455

Seafood Soup

Boullabaisse
415
Salmon Head in Miso
380
Sinigang na Hipon
410
Nilagpang Bangus
399

Seafood Appetizer

Fish Ceviche
355
Krispy Kamaron
355
Shrimp
345
Krispy Squid Rings
345
Krispy Krablets
299
Krispy Tawilis
299
Krispy Fish Fingers
299

Classic Barbeque

Chicken Inasal
180
Pork Inasal
180
Belly Inasal
325

Hearty Soup

KBL
475
Spicy Balbacua
480
Laswa Egg Drop
222

Sisig Fest

Krispy Pork
340
Pork and Egg
340
Spicy Oyster
455
Spicy Tuna
399
Milkfish
399

Kare Kare Fest

Classic Beef
555
Pork Belly
499
Fresh Seafood
499
Fresh Vegetable
222
Tofu and Belly
299
Krispy Innards
345
Deep Fried Belly
105
Blood Stew
305

Beef

Spanish Stew
499
Karne Frita
499
Karne Adobo
499

Fried chicken

Classic Style
365
Battered and Buttered
365
Salt and Pepper chicken
365
Wings Buffalo Style
365

Vegetables

Marina chopsuey
225
Marina pinakbet
225
Adobong Kangkong
225
Tortang Talong
225

Lumpia Rolls

Fresh Vegetable
225
Krispy Gorund pork
225

Noodeles

La Paz Batchoy
222
Siomai Batchoy
222
Classic Mikki Guisado
260
Pinoy Spaghetti
260

Rice

White Solo
45
Garlic Platter
125
Bagoong Platter
155
Kimchi Platter
155
About Marina
Marina is a Filipino-style restaurant that aims to offer Filipinos and foreigners alike delicious and tasty Filipino cuisine. They started in Iloilo, which has become their main branch until they successfully established other branches in other parts of the Philippines. Marina Seafood Restaurant offers its customers an affordable and tasty meal experience!
Marina's Premium Seafood Menu
Marina's specialty menu. It is composed of fresh seafood that diners will absolutely enjoy, which is for sure one of the reasons to come back a second time!
Blue Marlin Steak – This Marina menu is made of a fresh, striped marlin that is seared in a hot pan and served medium to rare depending on the customer's preference. Its texture is almost steak-like and the flavor is mild.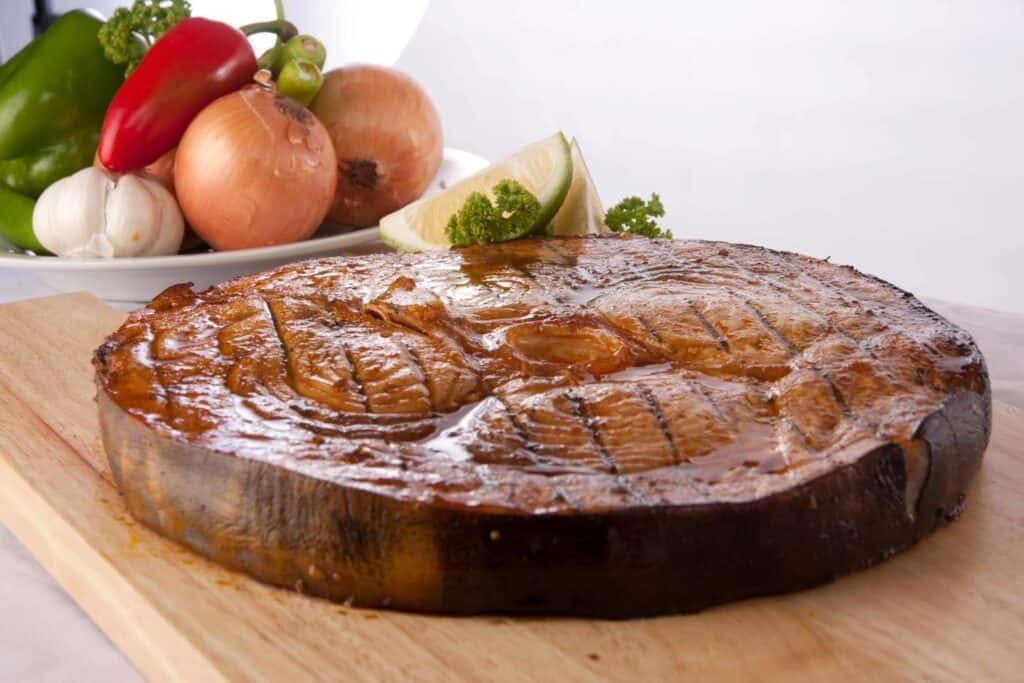 Stuffed Squid – Marina uses a trick to make their stuffed squid tender and juicy. They cook their squid quickly at a high temperature with perfect timing to get the texture that can be called perfect!
Tuna Belly – These tuna belly slices are a traditional Filipino BBQ that is flavorful, sweet, and acidic. Usually barbecued over charcoal, an oven will do just as well. The ideal side dish is a fantastic salsa made with tomatoes and mangoes.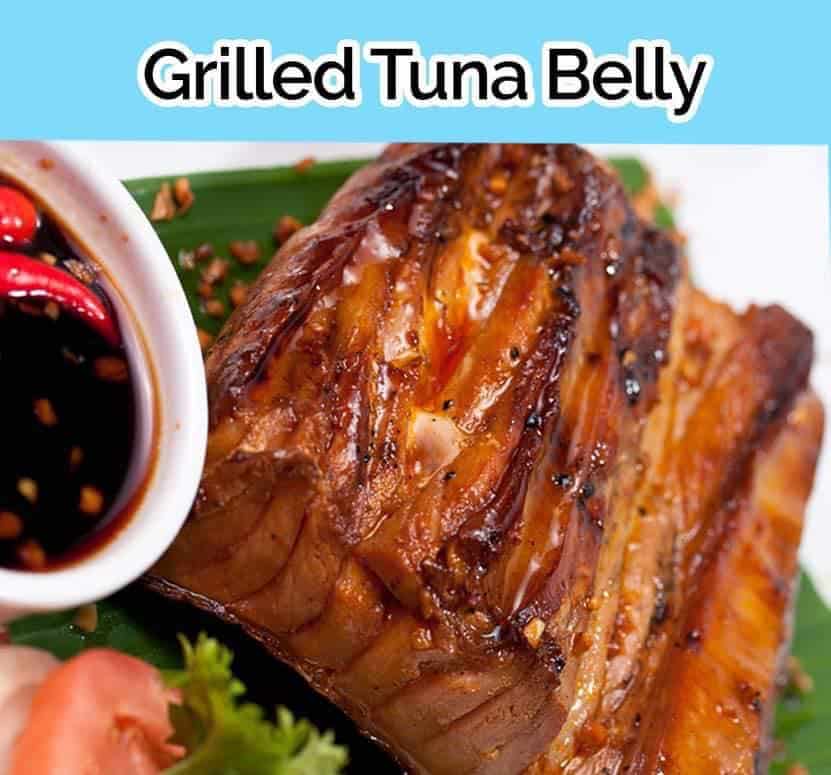 Shrimp – These are made from deep-fried shrimp cooked until they are the perfect shade of golden brown.
Marina Seafood Pasta Menu
Marina's pasta dishes use seafood as one of their ingredients. Listed below are the best-seller pasta in their food menu.
Oyster Penne Marinara – The most exquisite balsamic butter sauce, a big helping of Parmesan, and whichever varieties of mushrooms you choose are added to this dish.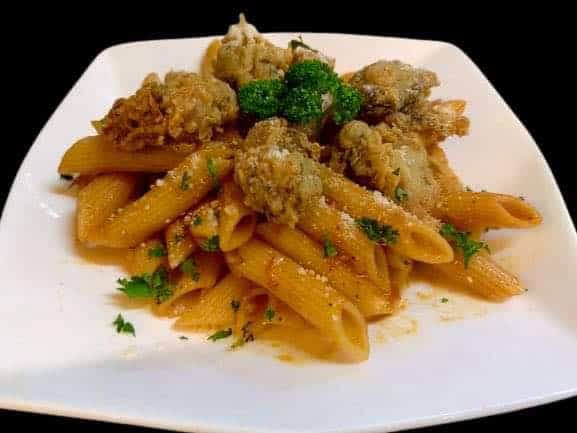 Tuna and Squid Ink Spaghetti – This black colored-spaghetti has a stellar taste that can also help you burn calories, and it is quite unique and tasty at the same time.
Shrimp Pesto Penne – Creamy pesto is a standard basil pesto with heavy cream added. The sauce is consequently substantially creamier than traditional pesto, although it's a little softer in texture.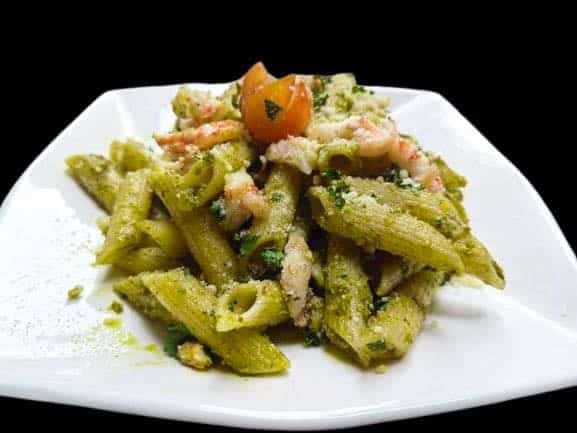 Marina Pork Menu
Aside from its specialty, which is seafood, Marina also offers a pork menu for all those diners who can't have a meal without their favorite pork dish!
Bistek – Thinly sliced sirloin is used to make the beef steak known as Bistek, which is simmered in a sauce made of citrus, soy sauce, onions, and garlic. This is a hearty Filipino dish that is a perfect pair with rice!
Pork Inasal – Slices of marinated pork that were impaled on bamboo sticks and are cooked over hot coals as pork inasal.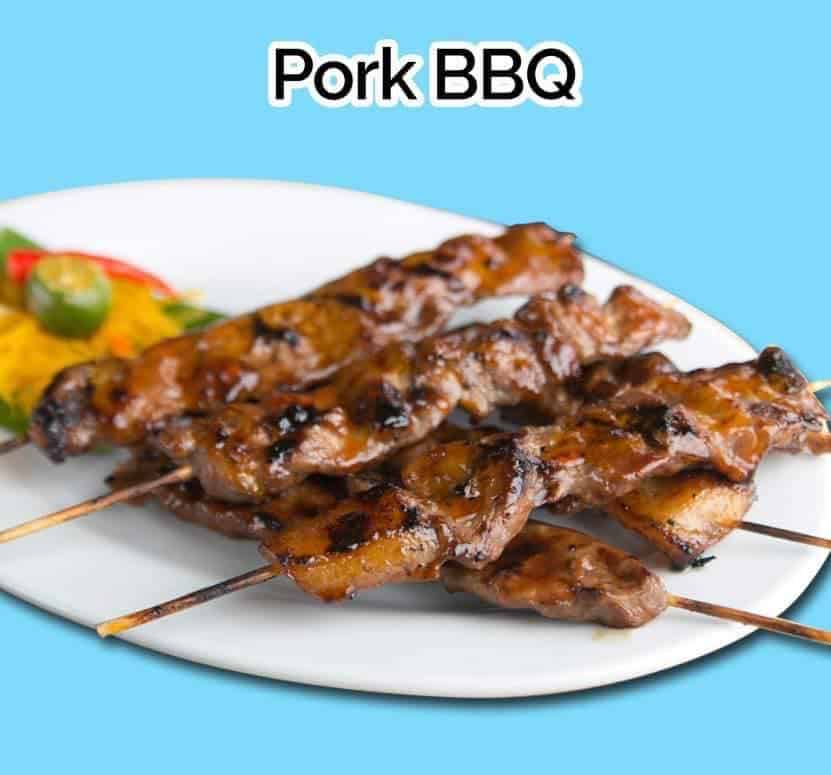 Krispy Pork – This dish is a golden, puffy, crispy crackling made from pork belly. You will get to experience pure joy every time you take a bite of this crunchy dish.
Beef Menu
What is a hearty meal without a beef menu? Marina offers a beef menu that will complete your hearty meal experience.
Kaldereta – It is a style of beef stew that is prepared with a liver spread and tomato sauce.
Karne Adobo – Slices of pork are cooked with soy sauce, vinegar, and garlic to complete this tasty dish!
Spicy Balbacua – A Filipino beef stew that is a long-cooked dish made with beef and spices.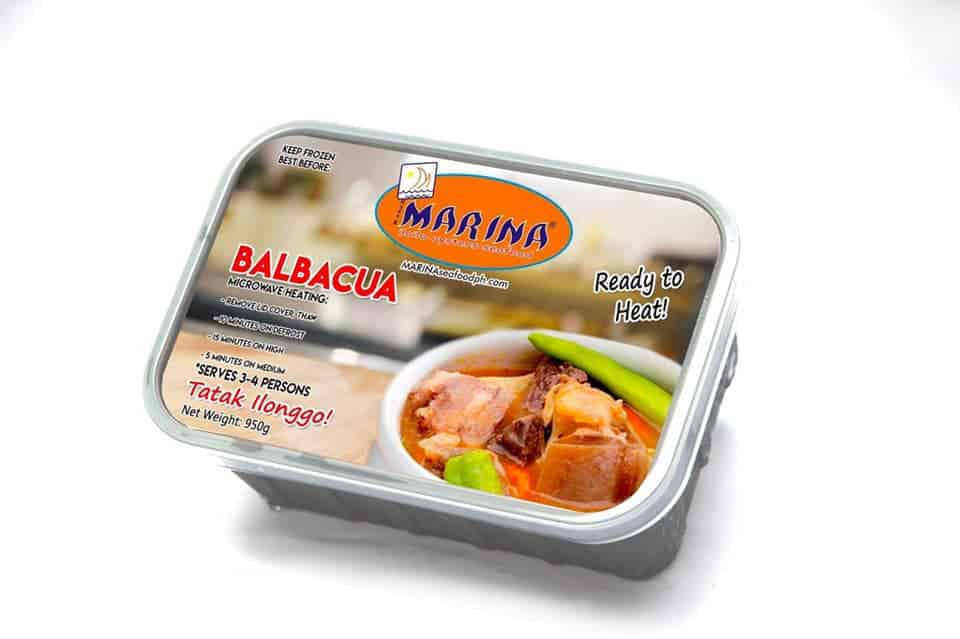 Chicken Menu
And of course, we Filipinos wouldn't be full after a meal without having chicken as a side dish! Marina now offers a chicken-based menu for you to completely enjoy your meal.
Chicken Inasal – It is one of the most popular Ilonggo dishes that comes with grilled chicken.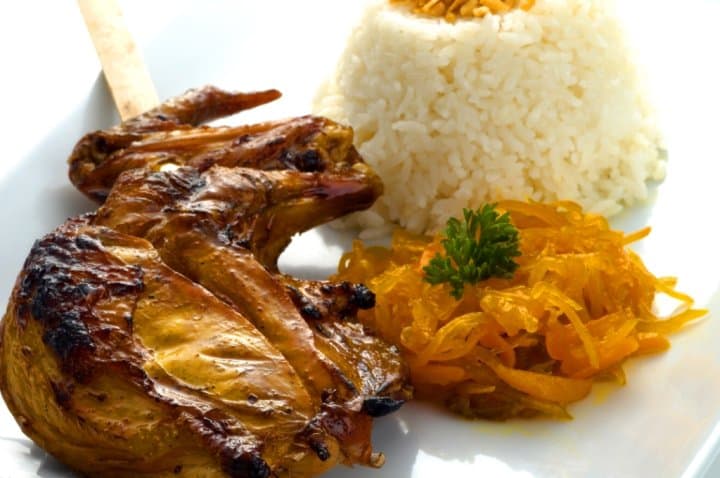 Fried Chicken – Marina's special fried chicken is coated in a special marinade and deep-fried.
Salt and pepper Chicken – Crispy chicken with seasonings, cooked with crisp onions and hot peppers.
Solo Promo Meals
Are you alone and don't know what to order? If you are having a hard time choosing what meal you want, just look at Marina's solo promo meals!
Tuna Sisig Bowl – Marina's menu offers tuna sisig bowl paired with rice.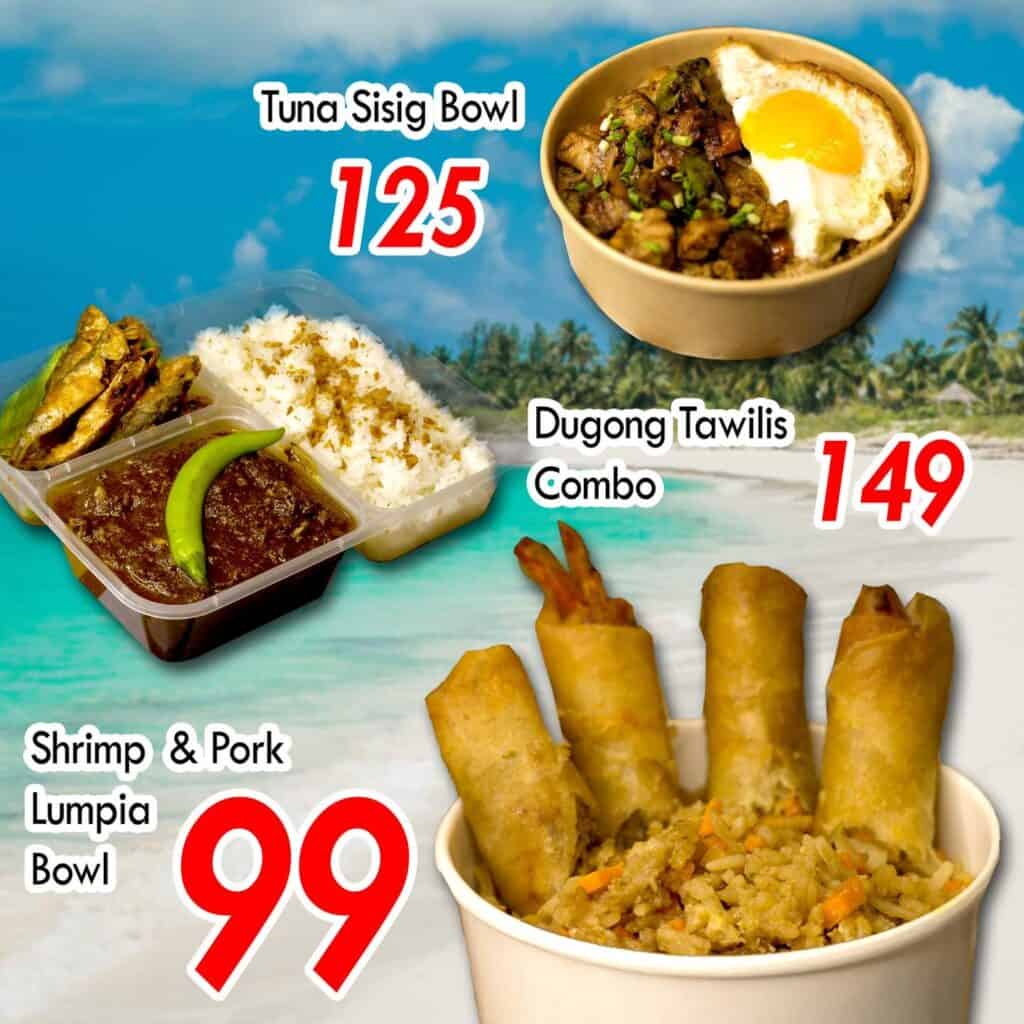 Pork Sisig Bowl – A pork sisig bowl paired with rice.
Kare–Kare Bowl – This is another solo promo bowl of a kare-kare dish paired with rice.
Marina Menu Delivery
Marina offers a free delivery service exclusive to their online store and delivery hotlines. Keep in mind that this is only available in selected areas.
Arevalo – This is a group meal promo that is good for five people. It consists of tuna sisig, laswa, krispy tawilis, shanghai rolls, and plain rice. A tasty and delicious meal will surely make you, the customer, full!
Sicogon – It is a group meal consisting of tuna sisig, tokwa't liempo, shanghai rolls, krispy tawilis, laswa, seafood guisado, and plain rice that is good for five people. This meal lets the diner experience what a Sicogon Island meal looks and tastes like!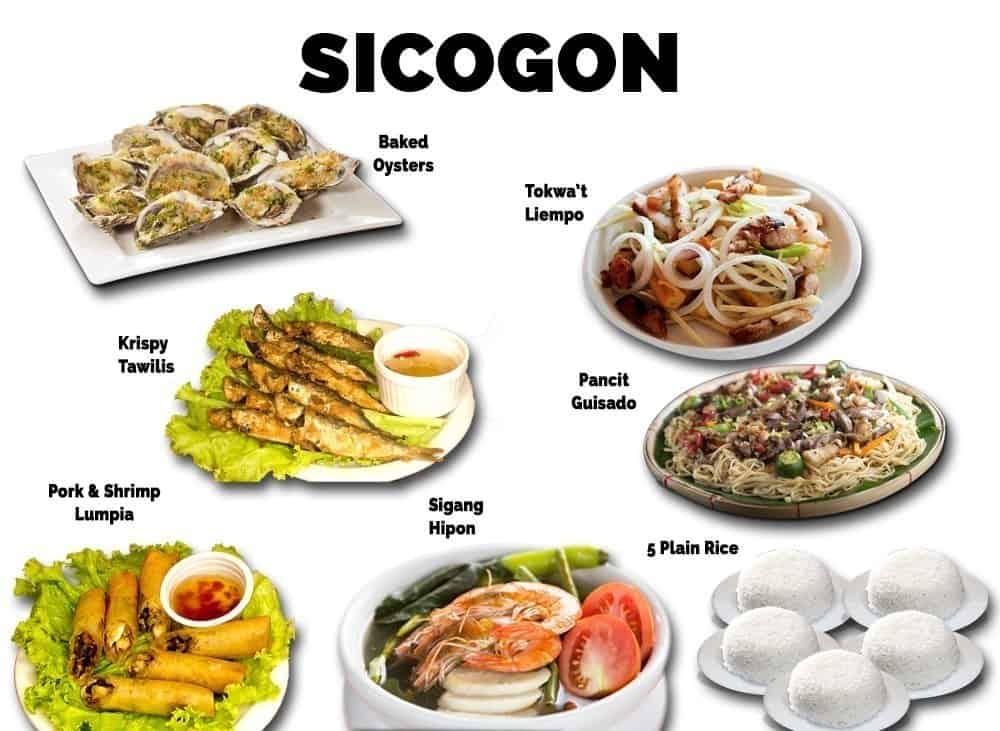 Higantes – This is truly a meal that will take you to Rizal province. Higantes group meal is a menu for diners to experience what it's like to have a meal in Rizal province, home of the Higantes festival. This meal consists of tuna sisig, pork sisig, buttered wings, sizzling bangus, KBL, chop suey, and plain rice!
Boracay – A scrumptious and delicious meal that will let you experience the islands of Boracay! This group meal consists of chop suey, blue marlin steak, tuna sisig, salt and pepper wings, spicy balbacua, seafood guisado, shanghai roll, and plain rice.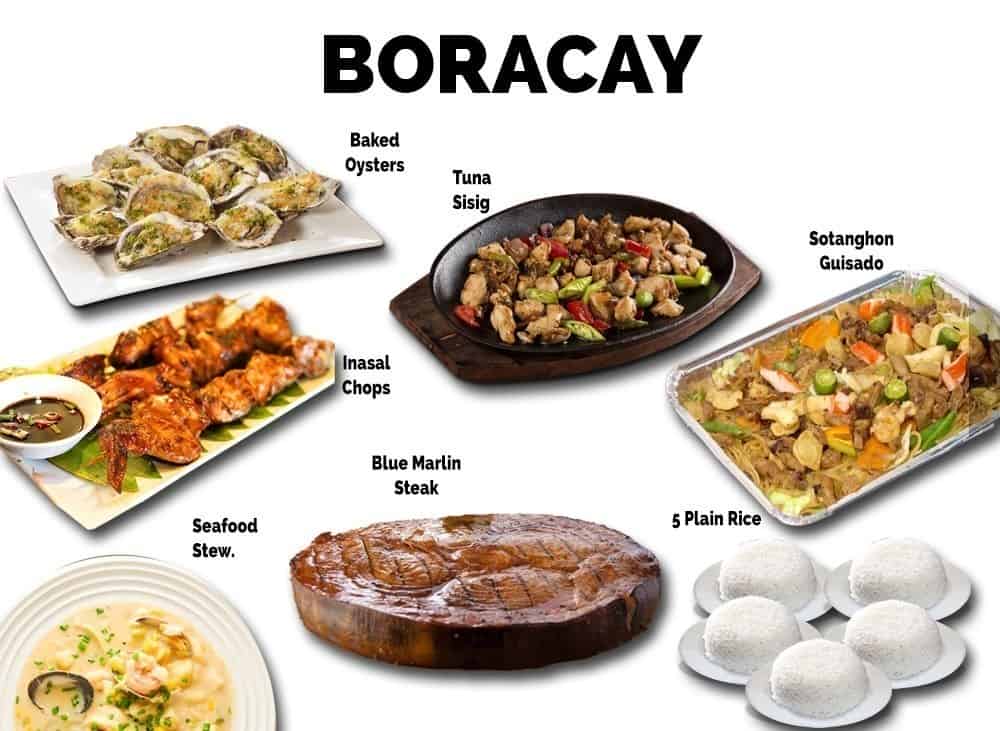 Talk to Marina PH Staff
For your concerns about their services or product, you may reach them through their social media pages and they will surely respond to your inquiries. You might also like or follow them so that you will not the chance to know about the latest update on their food menu, promotions, or even the new branches. Just visit the links listed below.
Facebook: https://facebook.com/marinaseafoodph
Instagram: https://www.instagram.com/marinaseafoodph/
Conclusion
Every dish on Marina's menu is very diverse and affordable! The place is big and has a great ambiance. It is also clean and quiet, which is good for the customers to just relax and completely enjoy their dining experience. They do not serve just seafood, but they also provide their diners with a variety of choices for their meals, like pork, chicken, and beef. The food is delicious, the service is superb, the staffs are very accommodating, and most importantly, the price is budget-friendly!