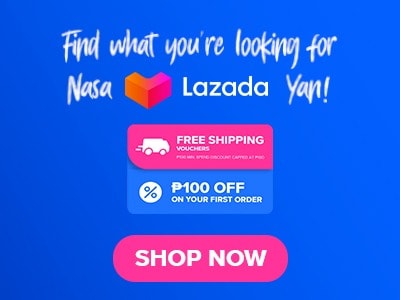 Filipino cuisine is starting to become popular in other countries, they started to appreciate the goodness of our food so it's not questionable that many foreigners are trying our food. 19 East menu has a lot to offer, they have modernized Filipino cuisine to serve specially made for their customers. The innovation of Filipino cuisine is a good thing since our food ate started to be popular. 19 East is a fusion of Filipino food, Western food, and other pica foods that is great with beer. In this article, we are going to dive a little deeper into this restaurant, their whereabouts, prices, and best sellers so if you're ready let us not delay things here, and let's start. 
Menu Items
Price (PHP)

Appetizers

Roasted peanuts
105
Kropek
120
Squid balls
145
French fries
200
Onion rings
165
Chicharong bulaklak
290
Sizzling corn
185
Nachos
330
Cheese sticks
230
Calamares
280
Mushroom al ajillo
200
Gambas
330
Pork sisig
265
Squid sisig
280
Baked mussels
300
Grilling oysters
400
Squid heads
200
Kilawing tanigue
260
Chicken wings
245
Chicken liver wrapped in bacon
210
Chorizo
320
Hungarian sausage
350
Mixed appetizer platter
440
Dynamite
250
Chorizo wraps
380
Chicken fingers
355
Spicy fried tofu
185
Bicol express
310
Bangus sisig
305
Sizzling balut
300
Chicken lollipop
200
Adobo flakes
200
Buffalo wings
400
Spam musubi
350

Soup

Cream of mushroom
105
Arroz caldo
250
Chicken tinola
245
Sinigang na ulo ng salmon sa miso
345
Bulalo
355

Salad

Caesar salad
250
Green mango salad
210

Pork

Grilled liempo
300
Lechon kawali
325
Crispy pata
600
Pork BBQ
200
Salt and pepper spare ribs
325

Beef

Beef tapa
310
Adobong baka
400
Caldereta
445
Salpicao
350
Kare kare
350
Prime rib steak
565

Sandwich, pizza, pasta

Clubhouse sandwich
300
Mini burgers
250
Special pepperoni pizza
400
Spaghetti with garlic and olive oil
280
Spaghetti in aligue sauce
300
Spicy tuyo pasta
340

Vegetables

Vegetable sticks
200
Sizzling vegetable with squid
235
Adobong kangkong with lechon kawali
210

Seafood

Grilled tuna panga
315
Grilled tuna belly
430
Grilled blue marlin
500
Grilled pink salmon steak
520
Grilled lumot
410
Breaded cream dory fillet
350
Pinaputok na tilapia
275
Fried boneless bangus
370
Tiger prawns in lemon butter
570

Chicken

Fried chicken
290
Chicken inasal
305

Rice

Plain
55
Garlic
60

Desserts

Leche flan
80
Ice cream
80
Mango sago
105
Fruit salad
140
Wowee's delight
120
Turon ala mode
135
Mango peanut brittle
160
Suman with chocolate and mango
135
About 19 East
19 East first started in 2003 as an alfresco dining-themed restaurant that evolves into an entertainment venue since manila's music artists are performing in their place. Owned by Wowee Posadas which also attributes to proper acoustic. Since the owner observed how other artist music joints lacked quality he applied his knowledge to do great sound quality in his restaurant.
19 East music has a crisp sound allowing audiences and performers to enjoy the music, because of the great sound famous artists like true faith, urban dub, freestyle, and Up dharma down became regular in performing. Owners used to invite those artists that they admired to perform in their restaurant whether it's RnB, pop, soul, or jazz.
Customers get to enjoy delicious food while listening to the performances of the artist, they served Filipino dishes that are not only good with rice but also great as beer matches.
19 East Menu Best Seller
We tried all of the items that their crew recommended to us since these items are their best sellers. Here on the list of items is their most popular menu that is impossible to ignore since the platting and taste are really good. 
Nachos – An item that is quite popular these days is nachos, it's great if you're just chilling or having a chit-chat with friends. The 19 East menu nachos are as good as it sounds. The taste is not too salty since the nachos themselves are already flavored, saucy creamy, and has a little kick while munching on it, it's quite instagramable too.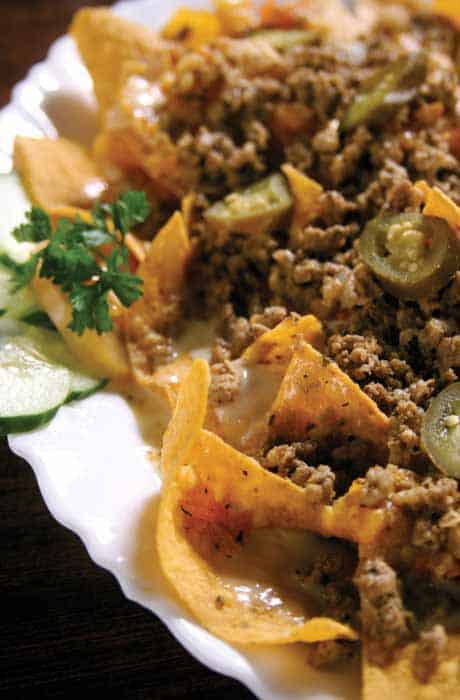 Crispy Pata – One of the most popular among us Filipinos is this crispy pata. 19 east version of a crispy pata is tender and crispy but not dry. Their crispy pata is boiled with herbs and spices for hours before finally frying. They serve it with sauce which is I think a mixture of soy sauce-based and other flavoring agents. To be fair their crispy pata is already good with or without sauce. 
Pork Sisig – Who doesn't know this dish? It can pass as the Philippines' national dish in my personal opinion. 19 East version of pork sisig is crispy and delicious, has a little kick because of the green chilis, and has a very distinctive flavor that only sisig has. On their sisig I'm not quite sure if they use chicken liver or pigs brain but whatever it is it's delicious. 
Dynamite – This is just like lumpia with a twist, their dynamite version is cheesy and very flavorful. Great for those who love spicy food and also great with beer or just pica pica. 
Baked Mussels – One of my favorites that we order is their baked mussels. It's creamy, cheesy, and very delicious. Their mussels are big compared to other baked mussels that I already tried. For seafood lovers, you have to try this 19 East menu.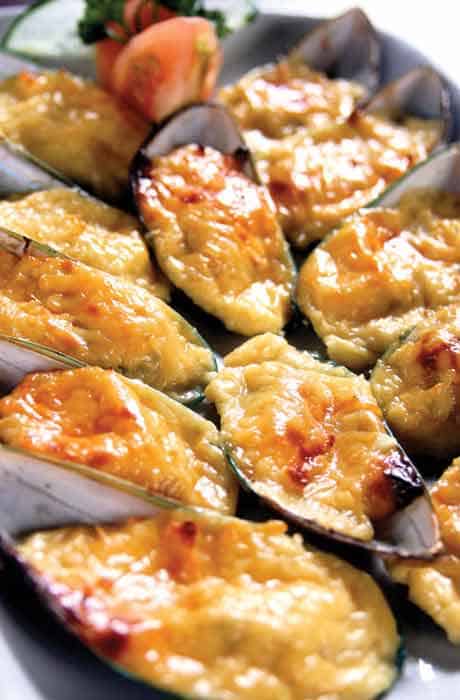 Spaghetti in Aligue Sauce – Made with pasta tossed in a creamy sauce of crab aligue. This dish is really good very delicious it could be your new favorite if we're talking about pasta dishes. With a little tanginess from lemon juice, this pasta dish is a masterpiece. 
Beef Menu
19 east serves beef they have 6 dishes actually, they have beef tapa which is enjoyed a lot, adobong baka for a different approach to adobo because were used with pork or chicken adobo, their beef caldereta which is really good and tender, salpicao my favorite, kare kare, and prime rib steak.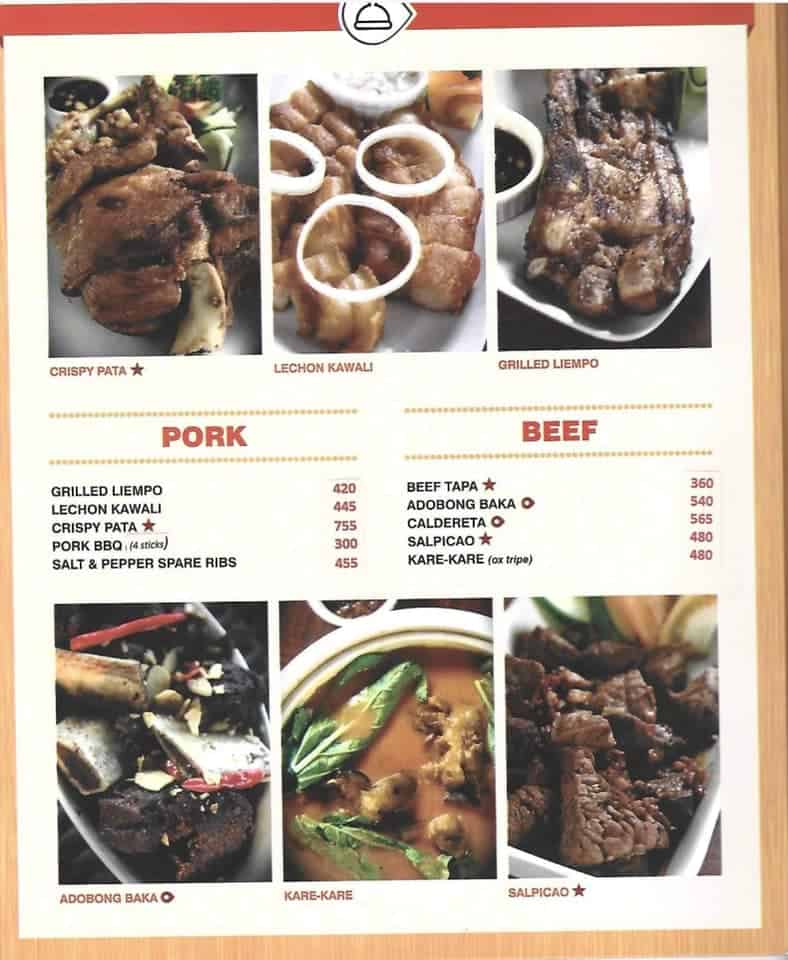 Pork Menu
On the 19 East menu for porks, they have grilled liempo, lechon kawali, crispy pata, pork adobo, and lastly their salt and pepper spare ribs. All of their pork menus are really delicious and surprisingly not too fat. This is another menu that you should really try for once.
Seafood Menu
If you're looking for lighter meat and trying to avoid red meat then you must try the seafood on their menu. They have grilled tuna panga, grilled tuna belly, grilling blue marlin, grilled pink salmon steak, grilled lumot which I didn't have the chance to try, breaded cream dory fillet, pinaputok na tilapia, fried boneless bangus, and lastly their special tiger prawns in lemon butter.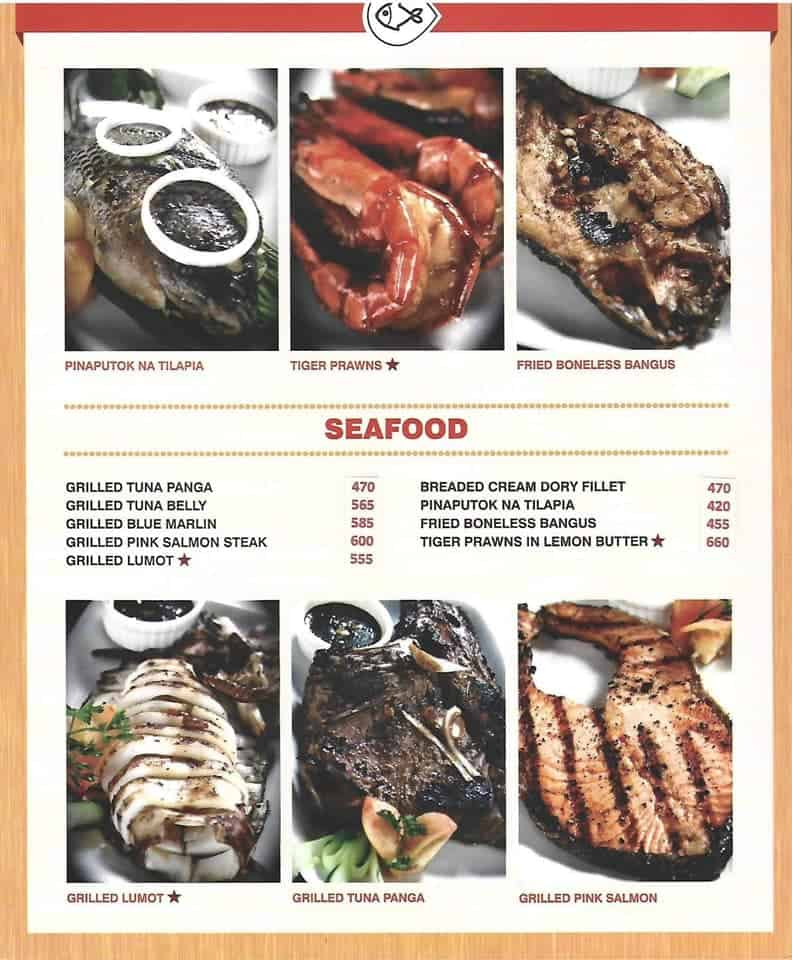 Soups Menu
Soups are commonly seen on any restaurant menu, 19 East has five soups to choose from, they have the cream of mushroom, arroz caldo, chicken tinola, sinigang na ulo ng salmon sa miso, and bulalo. 
19 East Menu Delivery
I tried asking their crews if they accept delivery orders but unfortunately they don't offer delivery as of now since the lockdown is already lifted, but nothing to worry you can still order thru your favorite delivery service that is available at your location. You can use Pickaroo or Lalafood for example. No worries there are a lot of food delivery services available. 
Social Media Pages
19 East has social media pages available for you to follow and like to be updated on their latest gig and menu. Don't forget to follow them so you won't miss the important news. If you want to browse their website instead, you can simply go here.
Facebook: https://facebook.com/19east/
Instagram: https://www.instagram.com/19eastbar/
Conclusion
The 19 East is a great place to go to enjoy the great Filipino food menu while watching musicians that are performing at their place. It's a place to go if you are looking for a place to relax and just chill. Delivery food great ambiance cozy atmosphere everything is here. The place is well-maintained, clean, comfortable, and well-ventilated. The crews are friendly and approachable. Highly recommend the place.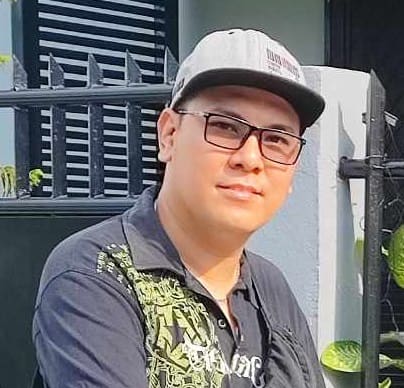 Hi! I'm Nivek Strife, the person who made MenuPH. I'm the one who added most of the popular menus you see on this website, and I really hope you enjoy them! Feel free to check them all out.
Growing up, I was surrounded by lots of tasty foods, like the classic Adobo and the sweet Leche Flan. That love for the many flavors of the Philippines is what got me excited about adding to MenuPH. When I learned how to make websites, I saw the need for a place to show off all the amazing Filipino dishes, and that's how MenuPH started.
MenuPH isn't just a website; it's like a fun journey into food. I've teamed up with famous chefs and found great places all over the Philippines to bring you a bunch of menus that show off the best of Filipino cuisine. Whether you're into the usual dishes or new twists, MenuPH is here to guide you through the rich world of Filipino flavors.
With MenuPH, my aim is to help local businesses, talk about good food choices, and make a group of friends who love food. No matter if you like fancy restaurants or street food, MenuPH has something for you. Come join me on this food adventure as we find great places, taste real flavors, and enjoy the unique food traditions that make the Philippines awesome.