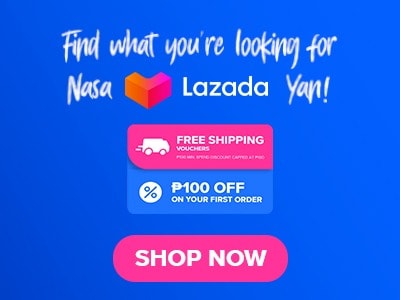 There are a lot of Chinese restaurants that are existing in our country nowadays but only a few of those restaurants made their name big and popular and one of those popular Chinese restaurants is our topic for this article. Have you heard about hap chan? If not let me introduce them to you. Hap chan is a Chinese restaurant that serves Dimsum, noodles, and other flavorful Chinese favorites. You can see this restaurant commonly in our major malls or other commercial hubs. Let's get to know the Hap Chan menu and then let's see if after this article you'll be interested enough to try their products and services. Let's not delay things, without further ado let's start people.
Below, you'll find the updated list of Hap Chan menu prices.
Menu Items
Price (PHP)

Dimsum

Shrimp siomai
135
Hakaw
155
Chicken feet
175
Spareribs with tausi
175
Sharks fin dumpling
110
Pork and vegetable dumpling
135
Machang (steamed or fried)
190
Asado Siopao
135
Bola bola Siopao
135
Jumbo Siopao
150
Radish cake
90
Cua pao (steamed or fried)
70
Quail egg Siomai
110
Kikiam
155

Noodles

Wanton noodles regular
250
Wanton noodles small
150
Beef brisket noodles regular
299
Beef brisket noodles small
165
Asado noodles regular
275
Asado noodles small
165
Plain noodles
120
Wanton soup
245
Any two kind combination
280

Soup

Fish lip with shredded meat soup small
260
Fish lip with shredded meat soup regular
420
Hot and sour soup small
300
Hot and sour soup regular
500
Ho to tay soup small
320
Ho to tay soup regular
520
Nido with sweet corn soup small
225
Nido with sweet corn soup regular
380
Nido with quail egg soup small
225
Nido with quail egg soup regular
380
Polonchay seafood soup small
350
Polonchay seafood soup regular
600

Congee

Special congee
190
Pork with century egg congee
180
Meat ball congee
180
Sliced beef congee
180
Plain congee
70
Century egg
55
Fresh egg
25

Appetizer

Fried wonton small
230
Fried wonton regular
335

Vegetables

Broccoli with garlic
250
Kaylan with garlic
220
Taiwan pechay with garlic
220

Desserts

Mango sago
100
Chilled taho
50
Chilled taho with sago
65
Chilled taho with mango
85
Chilled taho with mango and sago
90
Butchi
75
Almond jelly
75
Black gulaman with sago
80
Almond jelly with lychee
95

Short Orders

Patatim with cuapao (good for 5-6 pax)
1200
Braised pork knuckle in oyster sauce with cuapao
400
Crispy fried pork knuckle
360
Sweet and sour pork
420
Fried spareribs with salt and pepper
510
Fried spareribs with ok sauce
510
Lumpia Shanghai
330
Hap chan crispy fried chicken
520
Fried chicken fillet with lemon
370
Sweet and sour chicken feet
325
Fried buttered chicken
340
Beef steak Chinese style
499
Sauteed beef with broccoli flower
375
Sliced beef steak with mango
395
Beef steak in black pepper sauce
490
Beef steak with ginger onion
495
Lo hon chay vegetable
280
Chop suey guisado
330
Steamed fish fillet with garlic
560
Sweet and sour fish fillet
460
Fried fish fillet with salt and pepper
465
Fried shrimp (camaron rebusado)
485
Shrimp with broccoli flower
525
Shrimp with scrambled egg
495
Fried squid with salt and pepper
350
About Hap Chan
Hap chan is a restaurant that offers authentic Hong Kong cuisine at an affordable price. The ambiance of this restaurant is very Chinese serving delicious and quality Chinese meals for its customers. The shareholder and crews of this restaurant continue to study and improve their food items that are why their customers love this restaurant.
They are offering Filipino Chinese-style dishes and have already expanded their restaurant thru various locations in our country as far as General Santos City in the land of Mindanao southern part of the Philippines. As of today they have more than a hundred locations and still continuing to grow.
They started their first restaurant back in 1997 in a small location in Manila. They are also open for a franchise and they started it in the year 1999. This restaurant is a popular stop for different occasions like gatherings they are also very popular with officials of the country that's why you're sure of the quality of the services that they offer.
Hap Chan Menu Best Seller
Here is the list of Hap Chan best-seller menu items that you could find in their restaurant. Their best seller deal is also good for sharing with your friends and family. This might also serve as a guide if you ate unfamiliar with their menu.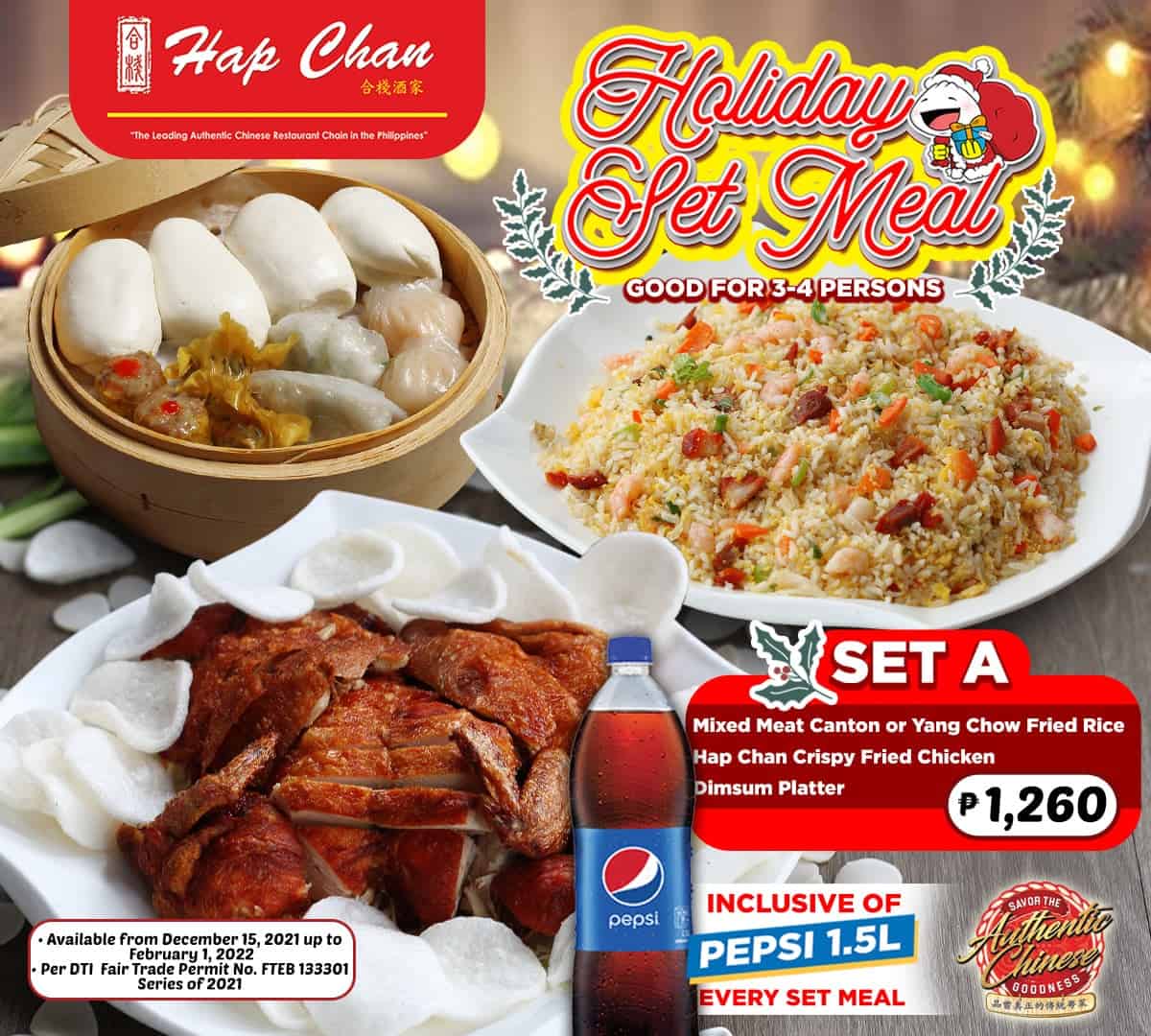 Set A – This one is good for 4 people. Consists of one order of Lumpiang Shanghai, one order of sliced beef hofan, one order of shrimp siomai, four plain rice, and four Nestea iced tea.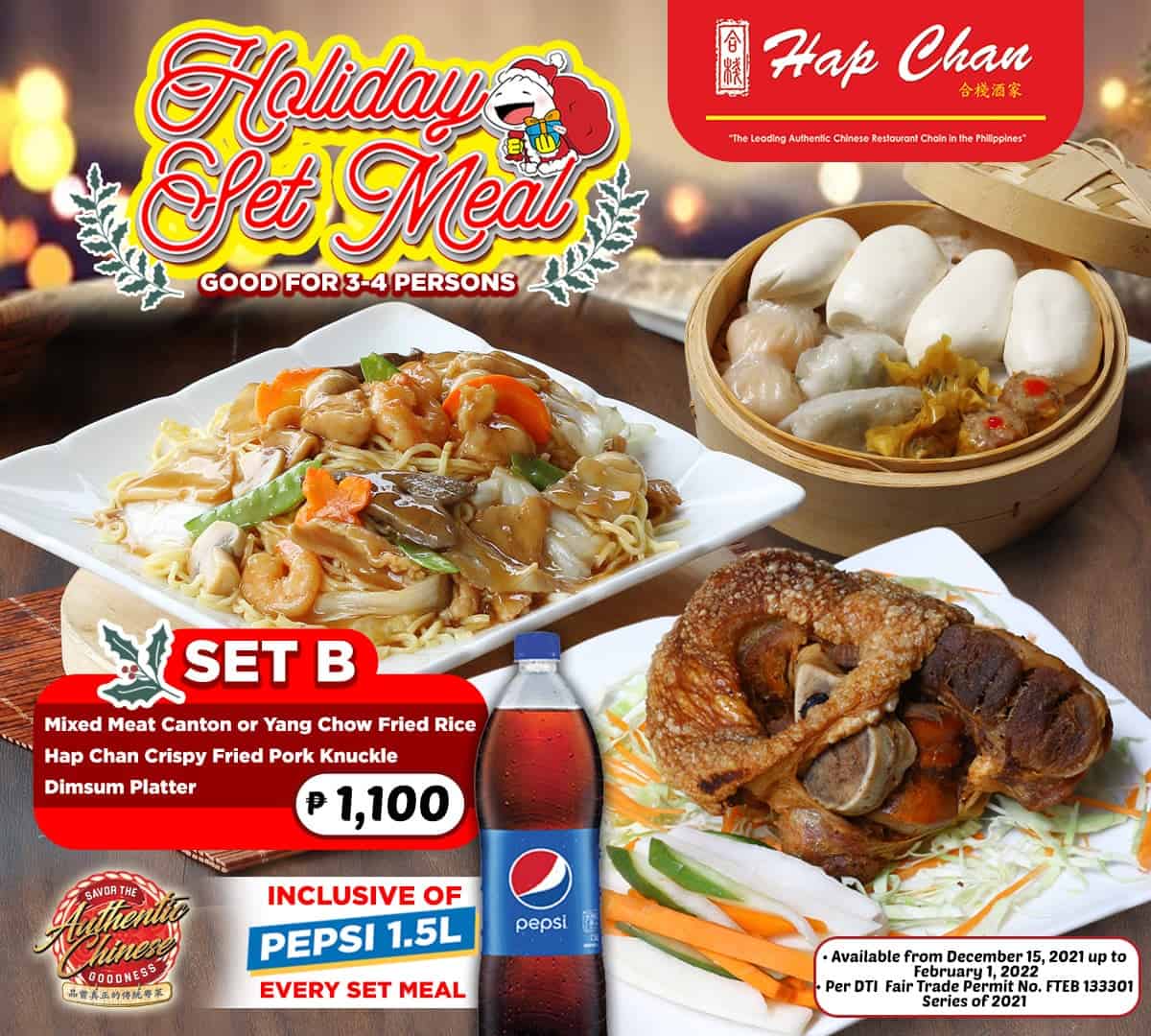 Set B – This one is also good for 4 people. Set b includes one order of Lumpiang Shanghai, one order of chop suey, guisado, one order of shrimp siomai, four plain rice, and four Nestea iced tea.
Set C – This Hap Chan menu is good for four people. Set C includes one order of fried buttered chicken, one order of sliced beef hofan, one order of shrimp siomai, four plain rice, and four Nestea iced tea.
Set D – Good for four persons. The menu includes one order of fried buttered chicken, one order of chop suey guisado, one order of shrimp siomai, four plain rice, and four Nestea iced tea.
Set E – Also good for four persons, this Hap Chan menu includes one order of crispy fried chicken, one order of broccoli flower with garlic, one order of sliced beef hofan, one order of shrimp siomai, four plain rice, and four Nestea iced tea.
Hap Chan Buffet
When you think of Hap Chan maybe you'll be craving dimsum, noodles, and other delicious items on their menu. Thinking about ordering everything and with the saying nothing good is cheap it will break a bank for sure but no worries Hap chan also offers buffet and shabu-shabu for only 899 you can enjoy everything and its sulit right?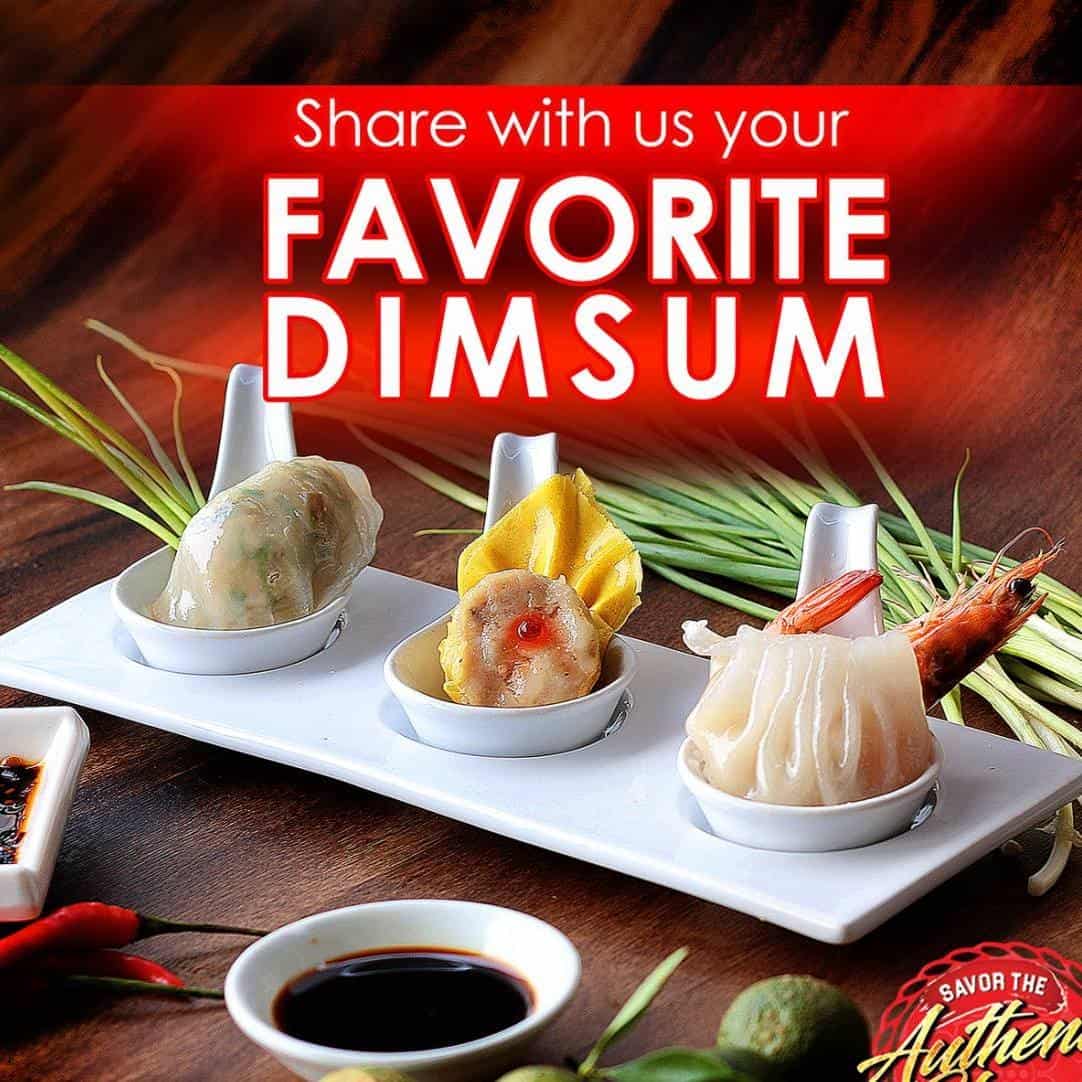 But if you're not into shabu-shabu you may try the buffet only for 599 pesos only or the other offer which is the shabu-shabu only for 599 pesos as well. If you'll ask me about this ill go for the buffet and shabu-shabu so you can enjoy everything. Just thinking about their delicious food it's already sulit for that 899 PHP. Their buffet is also a great choice if you are a heavy eater and want to save some while having everything that you crave.
Hap Chan Birthday Promo Menu
If it is your birthday or birth month you're lucky since hap chan is giving away a free buffet for the Birthday celebrants. Good thing that Hap Chan is generous enough to offer this promo so birthday celebrants can actually avail themselves of this the whole month.
To avail of a birthday promo, you must be accompanied by three paying adults without any discounts. This promo can't be used with their current promo and discounts also special gift certificates are not honored for this promo. Birthday celebrants should present a government-issued identification card with the date of birth printed on the I.D. Both local and foreign issued ids are accepted.
Hap Chan Delivery
If you want to order your favorite Hap Chan food menu but you don't have the time to go outside because of your busy schedule or you are just avoiding the long queues or traffic you can just order online thru their website. All you have to do is to go to www.hapchan.com.ph at the top right of their website simply select the 3 lines and the delivery service is already visible for you. or you can use third-party delivery services like Food Panda, Grab Foods, and other third party delivery services that are available in your place. Please take note that deliveries are only available depending on your location.
Social Media Pages
In order to get the latest promos, and food updates, you can follow them on their social media pages:
Facebook: https://www.facebook.com/hapchanofficial/
Instagram: https://www.instagram.com/hapchanofficial/
Twitter: https://twitter.com/hapchanofficial/
Conclusion
If you are craving Chinese food You will never go wrong with Hap Chan, they are one of the best that you can find in the market these days. Service is fast without affecting the food quality and taste. The price is actually reasonable enough so it's okay, the place is a little tight but tolerable. Their staffs are respectful and know everything on the Hap Chan menu. The ambiance is very good, customer-friendly place and cozy. Highly recommended for customers who love Chinese food and for people who wanted to try something not so Filipino. Thumbs up to this great restaurant.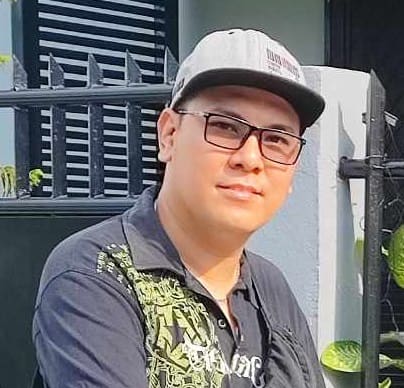 Hi! I'm Nivek Strife, the person who made MenuPH. I'm the one who added most of the popular menus you see on this website, and I really hope you enjoy them! Feel free to check them all out.
Growing up, I was surrounded by lots of tasty foods, like the classic Adobo and the sweet Leche Flan. That love for the many flavors of the Philippines is what got me excited about adding to MenuPH. When I learned how to make websites, I saw the need for a place to show off all the amazing Filipino dishes, and that's how MenuPH started.
MenuPH isn't just a website; it's like a fun journey into food. I've teamed up with famous chefs and found great places all over the Philippines to bring you a bunch of menus that show off the best of Filipino cuisine. Whether you're into the usual dishes or new twists, MenuPH is here to guide you through the rich world of Filipino flavors.
With MenuPH, my aim is to help local businesses, talk about good food choices, and make a group of friends who love food. No matter if you like fancy restaurants or street food, MenuPH has something for you. Come join me on this food adventure as we find great places, taste real flavors, and enjoy the unique food traditions that make the Philippines awesome.