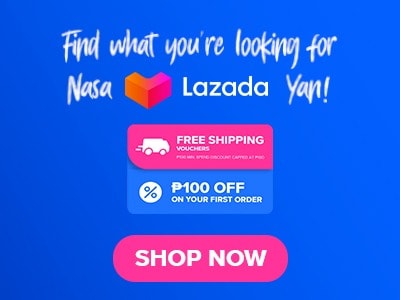 Everything is fast in our modern way of living nowadays and people are very busy, we Filipinos love food, especially those fast food chains that mushroomed in our country as the years goes by but have you tried a different kind of fast food? Are you familiar with the Kowloon house? Kowloon House is a Chinese Cantonese type of restaurant that mainly serves different fast-serving dishes like siopao Mami and other delicious fast meals. Let's get to know the Kowloon House Menu a little bit more and let's see what kind of foods they offer, is it affordable, how much are their price and their best sellers. I'm actually excited right now, just thinking about their food makes me drool already so I don't want to delay things here, too much for an introduction, let's start, shall we?
Below, you'll find the updated list of Kowloon House menu prices.
Menu Items
Price (PHP)

Popular

Beef mami
110
Beef wonton mami
125
Bola bola pao
95
Jumbo pao
95
Pork asado pao
95
Wanton mami
100

Siopao

Bola bola pao
95
Chicken asado jumbo pao
95
Chicken bola bola jumbo pao
95
Jumbo pao
95
Pork adado pao
95
Sausage pao
95

BTS Milktea Series

Dynamite milk tea
105
Smooth butter milk tea
105
Universe milk tea
105

Siomai

Classic beef siomai
90
Classic pork siomai
90
Classic sharkskin siomai
90
Mini beef siomai
55
Mini pork siomai
55

Noodles

Beef mami
110
Beef wonton mami
125
Plain mami
70
Siomai mami
120
Wanton mami
100

Smoothie Series

Chocolate smoothie
105
Coffee smoothie
115
Dark chocolate smoothie
105
Honeydew smoothie
105
Matcha smoothie
105
Taro smoothie
105

Milktea Series

Brown sugar milktea
85
Caramel milktea
80
Chocolate milk tea
105
Classic milktea
75
Coffee milktea
110
Dark chocolate milktea
105
Honeydew milktea
105
Matcha milktea
115
Strawberry chocolate milk tea
105
Taro milktea
105
Wintermelon milktea
85
About Kowloon House
Kowloon is an authentic restaurant that serves Cantonese foods. Their store is located in Diliman Quezon City and actually operating for about half a century. They opened their restaurant on the year 1967 and were founded by Elizabeth Aragon, This restaurant is quite popular among Filipino patrons because of their tasteful and savory Siomai and Siopao. Their menu is consist of Cantonese traditional dishes that we can now enjoy easily because of their restaurant. Kowloon is the only Cantonese-themed dish on their menu here in our country. They also have deliveries for those who can't make it thru the store.
Their restaurant's name Kowloon came from a street name in china. Kowloon has evolved its restaurant to a place where people eat and can partake in what the customer needs. They offer the best of everything, from a place to grab some food to a Formal event place. Kowloon is the perfect place for anyone because they sell alcoholic drinks like beer, they got the best and most affordable food that is also delicious, and their restaurant has a great ambiance. This restaurant is not a five-star restaurant but the food grade is a bomb, the quality is never compromised though their food is affordable.
Kowloon House Menu Best Seller
Here are some of their best sellers that are highly recommended for you to try.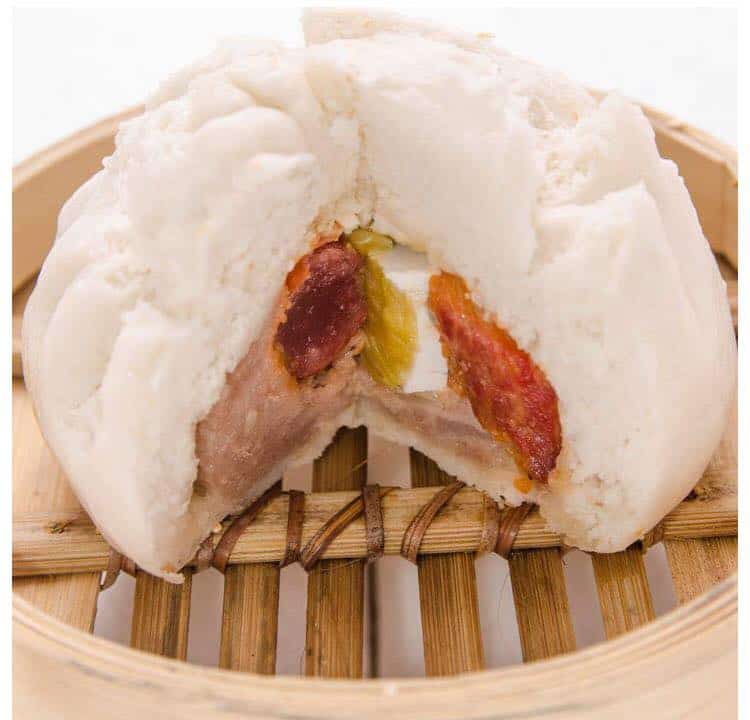 Jumbo Pao – Their Jumbo Pao menu is quite famous. This is made with a combination of pork Asado, bola, salted egg, and Chinese sausage covered in a sweet, soft, and white bun. You can get this for only 115pesos. Very affordable right? This became popular not just because of its price but the quality of the ingredients The taste is amazing and it's quite big all ready to fill your appetite.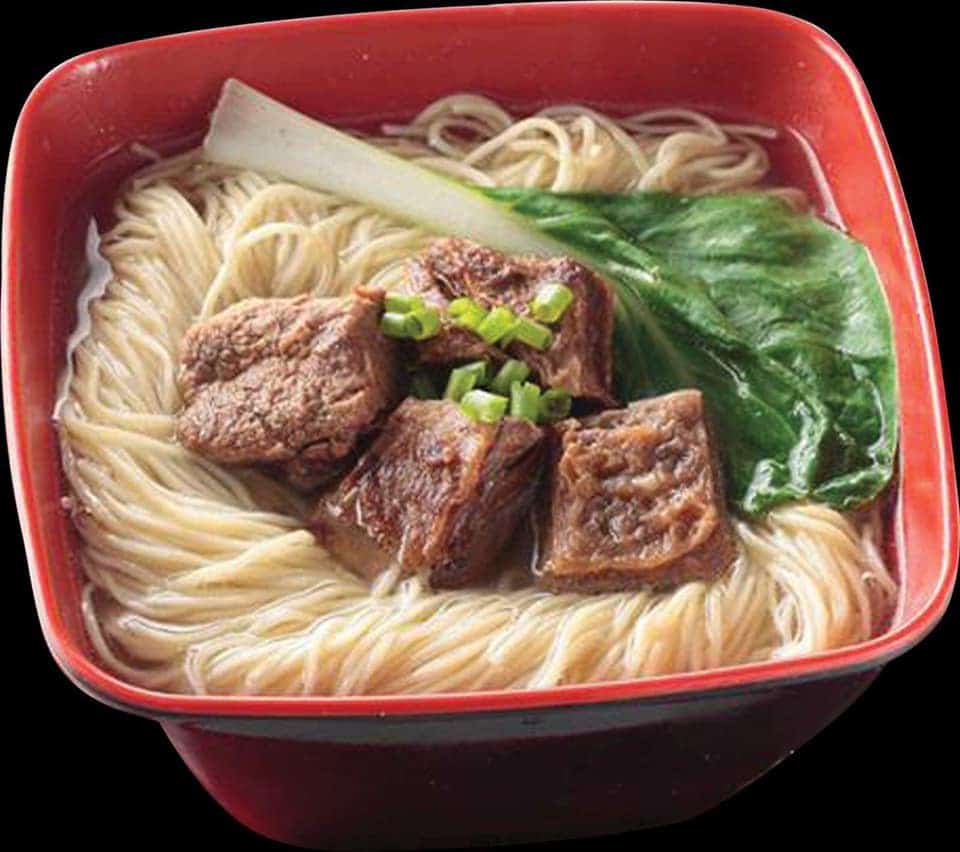 Wonton Mami – I was a little surprised how their wonton mami is so good while the price is so affordable. This noodle soup has wonton mixed in it and it could really make you full. Their serving is quite huge already so even though you order just a simple wonton mami for sure it'll leave you full. The soup is very tasty on this Kowloon House Menu and I like how the soup is not oily. Noodles also have huge servings.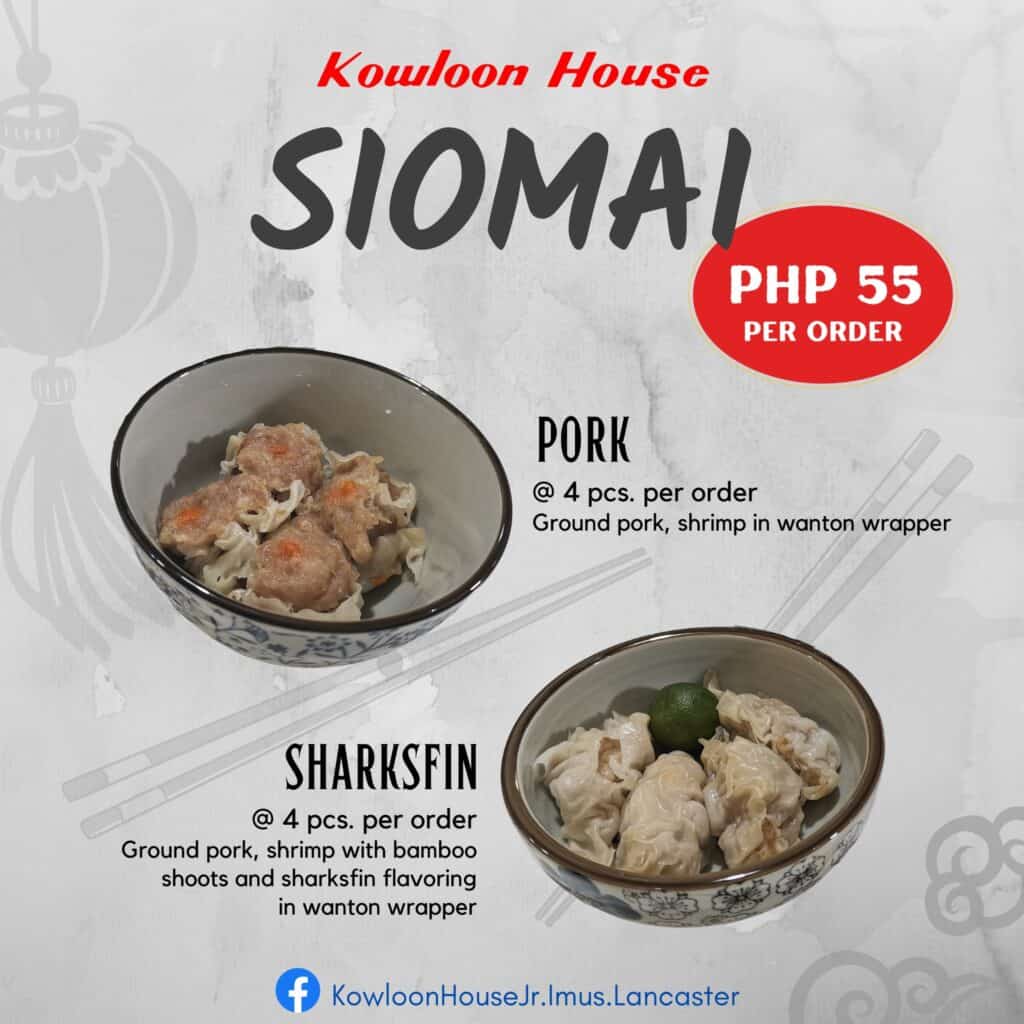 Shrimp Siomai – It is also a favorite on their menu list. You can taste the shrimp meat right away after eating their shrimp siomai. It's fully stuffed and also the siomai is big enough to fill your appetite. When it comes to the taste this is a bomb and really recommended for those who love siomai.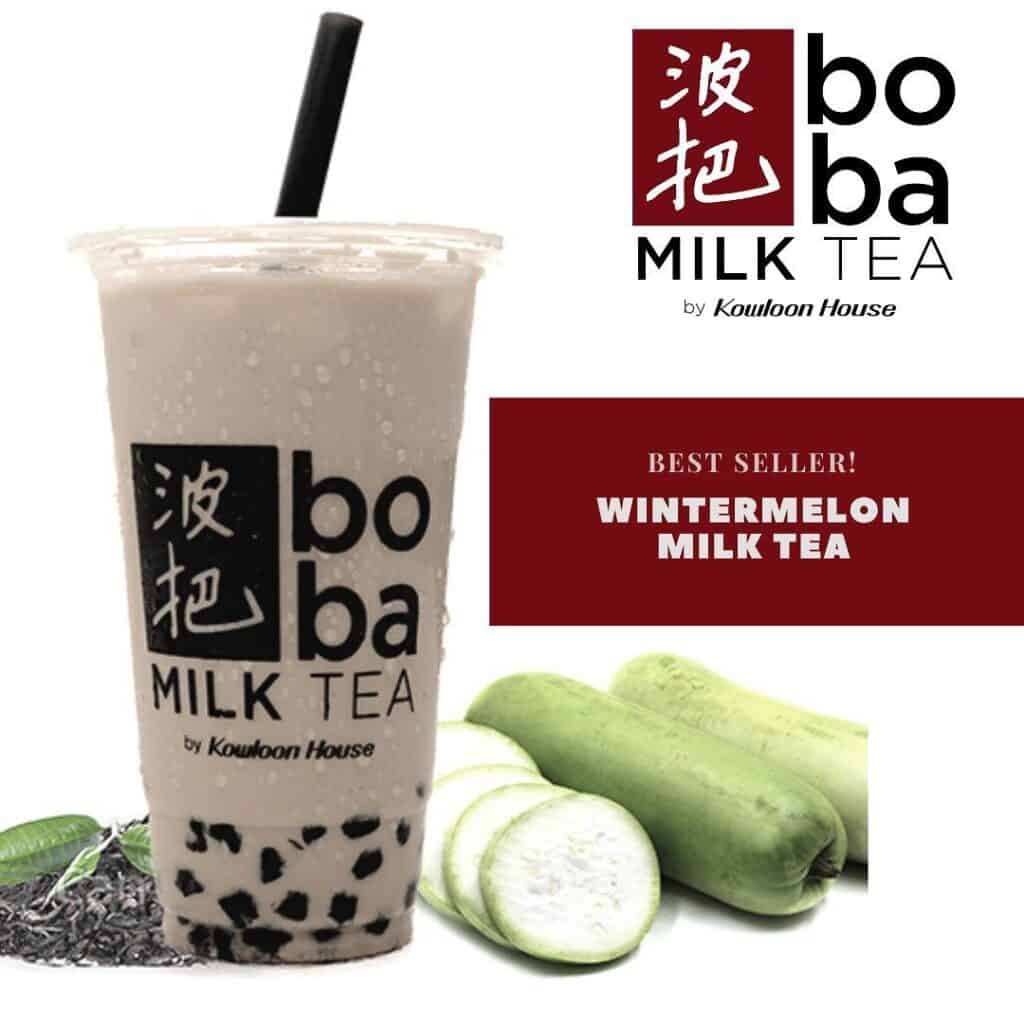 Wintermelon Boba Milktea – This is actually the biggest milk tea I ever had here in our country since I already tried several big milk teas when I was in Taiwan. The watermelon tastes just like normal milk tea but just look at their serving, really affordable.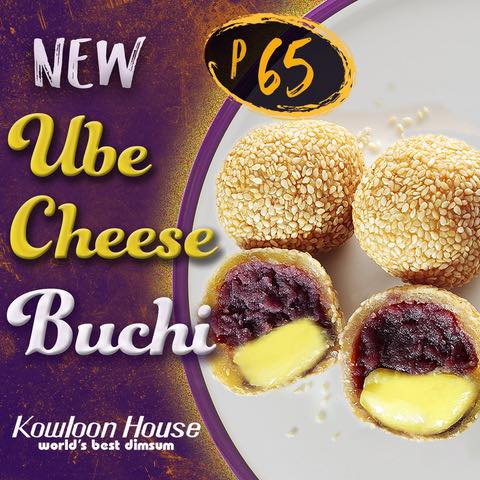 Buchi – this one is quite popular already here in our country. One of all time favorites of Filipinos when it comes to dessert. Their Buchi is big enough to fill your hunger and has a lot of filling. A little sweet but taste is overall good.
Jumbo Pao Menu
The Kowloon House Jumbo Pao menu is one of the best-tasting Siopao that you can find in the Metro. To be honest it's quite bigger than the ones that you can find in convenience stores. Made with a combination of Asado bola-bola Chinese sausage and some slices of salted egg. Normally I used to order their regular Siopao but when I learned about their jumbo Siopao I tried it and to my surprise, it's quite delicious and big. If you normally order the regular size this can also be good for sharing. The price for this is only 115 pesos and for the regular one is 60.
Boba Milk Tea Menu
To be honest there's nothing too special about their boba milk tea aside from the size. I want to be real with this review, the taste of their milk tea is just a typical milk tea the normal one's that you can find in any milk tea house but the amount of serving that they will give you is a different thing. Normally we can order a 500ml milk tea, that's the normal size but Kowloon has a different plan for their milk tea. They offer 1 liter of milk tea big enough for sharing or if you are someone who loves drinks. Normally the price starts at 105 up to 150 but if you want it to be a little special you can add pearls and other ingredients like coffee jelly.
Kowloon House Menu Delivery
If you would like to order your favorite Kowloon House menu without going out from your home or office, then you can easily order from the Food Panda. Keep in mind that the availability will depend on your location. The delivery fee also depends on that. Another way to reach them is to contact them from their landline or contact number.
Kowloon House West Avenue Quezon City: 02-8372-3685
Kowloon House Parañaque: 02-8668-8943
Kowloon House Nasugbu: 0905-8792-169
Kowloon House Quezon City, Metro Manila: 02-8274-7238
Kowloon House Marikina: 02-8372-3685
Kowloon House Valenzuela: 02-3443-5528
Kowloon House Pasig: 02-8994-6678
Though not all of their stores are offering deliveries you can place your order thru third-party delivery services like Food Panda and Grab Foods. Please take note that deliveries may vary on your location and product availability.
Social Media Account
Are you looking for a way to get the latest Kowloon House menu, prices, and promo? If yes, then you should definitely start subscribing to their account. In this way, you will always get notified whenever they have something new for us. To subscribe to them, open the link below and you will get on their official social media pages.
Facebook Page: https://Facebook.com/KowloonHouseWestKFSI/
Instagram: https://www.instagram.com/kowloonhousewest/
Conclusion
Very good, delicious, and mouthwatering food for a very affordable price. Their professional and knowledgeable staff gives a great level of hospitality to us and other customers. Their service is fast without compromising the quality of the food. This authentic Cantonese restaurant is a great spot for family eat outs and barkada get together. Their restaurant is well-maintained. All in all a great experience. Highly recommended for those who love Chinese foods without breaking the bank.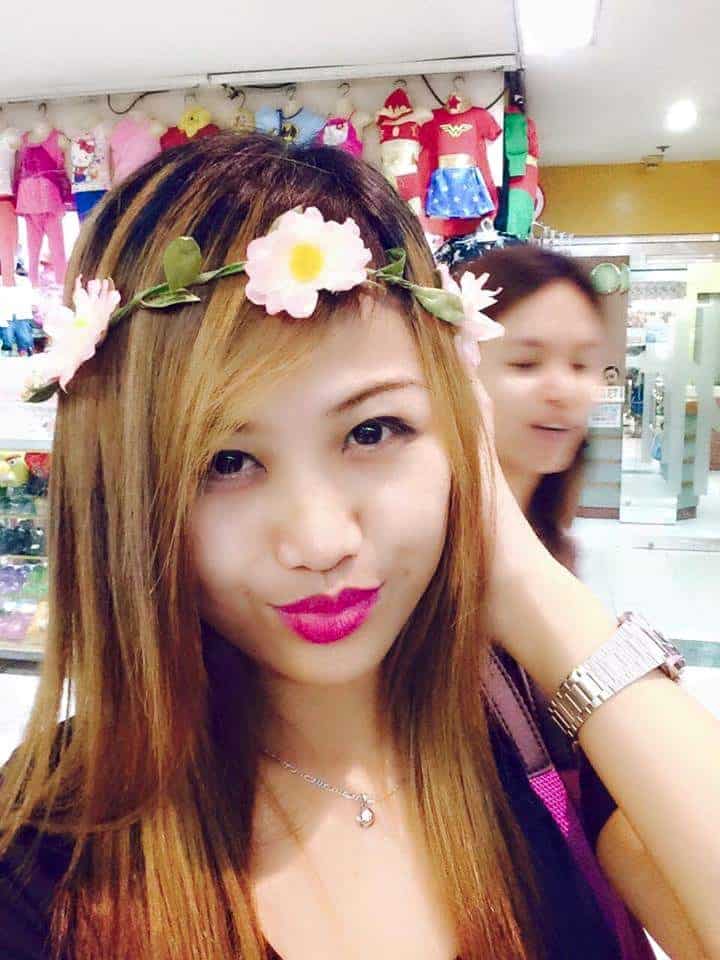 Hello! I'm Shaoyeu Cassandra, a mom who spends most of my time at home, and when I'm not busy, I enjoy writing blogs. I live in Cavite, and I really love talking about the menus of different restaurants.
So, I decided to share my thoughts on the menus of some fast-food places. I'm hoping my take on them can be like a helpful guide for you to decide what tasty treat to go for next. I hope you discover something you really enjoy! Thanks for stopping by!