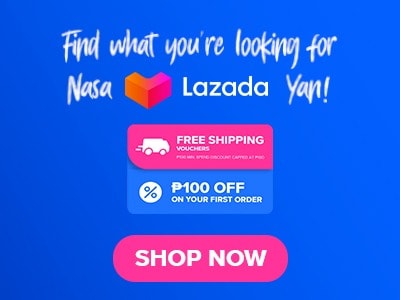 Ramen is the house specialty of the Ajisen Ramen menu. Special and best ingredients are used to make authentic Japanese Ramen. Ajisen Oil, Okinawa Natural Seasalt, Ajisen Powder, and Ramen Noodles are the four secret ingredients that make their dish unique, nutritious, flavorful, and special. Aside from Ramen, it also offers Ramen Twist, Soup, Salad, Rice, Teppanyaki, Teriyaki, Donburi, Nabemono, Ala Carte, Agemono, Nigiri Sushi, Sashimi, Poke, Maki, Specialty Rolls, Dessert, and Drinks.
Below, you'll find the updated list of Ajisen Ramen menu prices.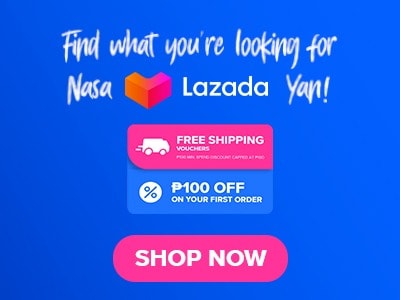 Menu Items
Price (PHP)

Ramen

Ajisen
345
Chashu
435
Spicy
365
Kon
355
Kakuni
515
Negi
335
Spicy Negi
365
Tonkatsu
385
Torikatsu
415
Beef Steak Teffan
725
Yasai
355
Seafood
395
Yaki
315
Seafood Yaki (Sharing)
425
Hiyashi
335
Spicy Tantan
465
Jia Jiang Mien
315
Slice Beef Teppan
495
Mala Beef
465
Mala Pork
355
Ajitsuke Tamago
65

Ramen Twist

Udon Noodles
35
Miso Soup Base
45
Curry Soup Base
60

Soup

Miso Soup
65
Tamago Soup
60

Salad

Kani
178
Kon
178
Special Kani
345
Seafood
485
Hiyashi
485

Rice

Gohan
70
Chahan (Single)
178
Chahan (Sharing)
298
Seafood Chahan
258
Gomoku Zusui
285

Teppanyaki

Chicken
315
Beef Steak Teffan
615
Pork
265
Salmon
415
Seafood
485
Ika
335
Slice Beef Teppan
365

Teriyaki

Chicken
315
Beef
345
Pork
265
Salmon
415
Unagi
700

Donburi

Gyudon
355
Beef Teriyaki Don
355
Yakiniku Don
355
Chashu Don
355
Katsudon
298
Shogayaki Don
258
Pork Teriyaki Don
258
Oyako Don
288
Chicken Teriyaki Don
268
Bifu Karee Rice
665
Tonkatsu Karee Don
355
Torikatsu Karee Don
385
Unagidon
675
Slice Beef Karee Rice
455

Nabemono

Chanko Nabe Chicken
285
Chanko Nabe Pork
255
Sukiyaki
588

Ala Carte

Agedashi Tofu
118
Gyoza
218
Shitake Ebi
285
Ebi Wrap
288
Chizu Maki
248
Enoki Maki
315
Spicy Tofu
218
Yasai Itame
215
Chashu
288
Shio Saba
268
Spicy Wanton
225
Zaru Soba
215

Agemono

Ebi Tempura
325
Vegetable Tempura
225
Kani Tempura
215
Tempura Moriwase
345
Tonkatsu
215
Chicken Karaage
315
Ebi Katsu
315
Fried Ebi Roll
225
Torikatsu
245
Tofukatsu
185

Nigiri

Maguro
165
Tamago
105
Kani
115
Sake
205
Ebi
205
Unagi
405
Ebikko
205
Ika
145
Chirashi
445
Sushi Moriwase
325

Sashimi

Maguro
295
Tamago
135
Kani
185
Sake
325
Ika
265
Sashimi Moriwase
438
Spicy Tuna
315
Spicy Salmon
345

Poke

Salmon & Tuna
415
Wagyu
435

Maki

Maguro
215
Tamago
145
Kani
197
Sake
245
Unagi
495
Futomaki
295
Spicy Tuna Maki
235
Chirashi Sushi
445

Specialty Rolls

California Maki
245
Crunchy Roll
255
Jurassic Roll
685
Dragon Roll
505
Rainbow Roll
355
Crazy Roll
505
American Dream
295
Dynamite
495
Fuji Roll
495
Sea Breeze
415
Deep Blue Sea
435
Salmon Panini
515

Dessert

Azuki Mochi Ice Cream
160
Banana Tempura
145
Coffee Jelly
100
Ice Cream
70

Drinks

Bottle Water
65
Soda
70
A&W Rootbeer
90
Bottomless Ice Tea
145
Dalandan Juice
100
Calamansi Juice
100
Yuzu Juice
115
Fresh Fruit Shake
145
Strawberry Shake
145
Rootbeer Float
145
San Miguel Pilsen
90
San Miguel Light
90
Japanese Brew Coffee
115
About Ajisen Ramen
Ajisen Ramen is a house of Japanese Ramen that started in Kumamoto, Japan. The name of this restaurant comes from the Japanese word Ajisen which means "a thousand tastes" and Ramen, a Japanese noodle dish. The authenticity and flavors of their dishes are the factors that lead to success and popularity. Today, it has multiple branches around the world.
Ajisen Ramen Menu Best Seller
Ramen is the best seller in this restaurant because of its authenticity, popularity, and special ingredients. 
Ajisen – A ramen noodle made up of barbeque pork, leek, boiled egg, cabbage, and fungus. This is the ultimate best-seller and the most popular dish of Ajisen Ramen.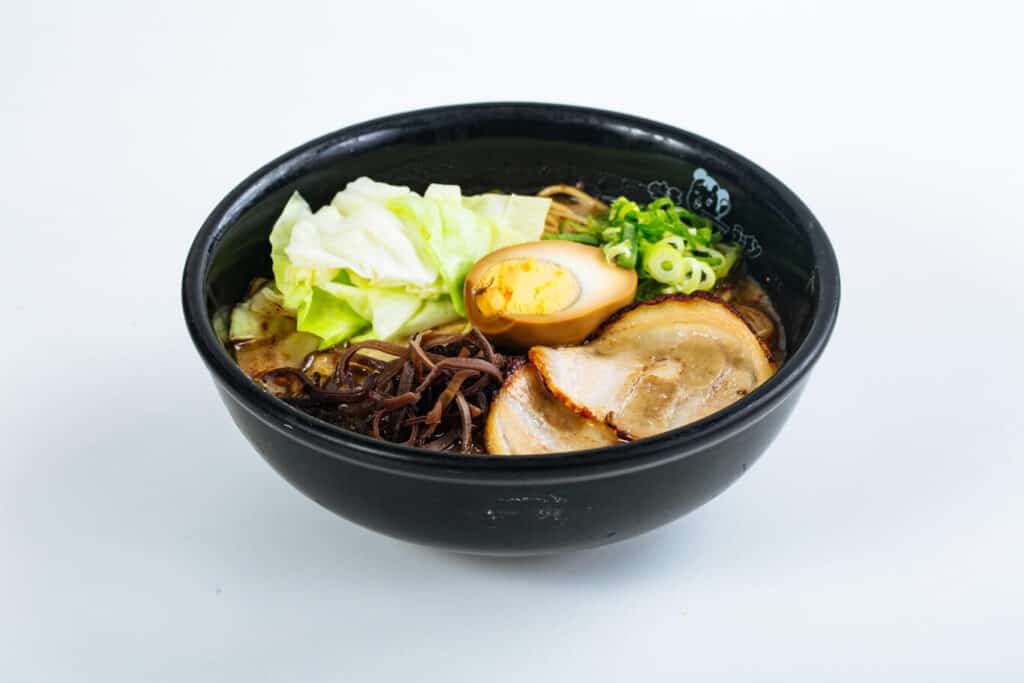 Chashu – Ramen is topped with pork barbeque, boiled egg, fungus, leek, and cabbage. The barbecue is made up of thinly sliced pork which makes it different from classic barbeque dishes.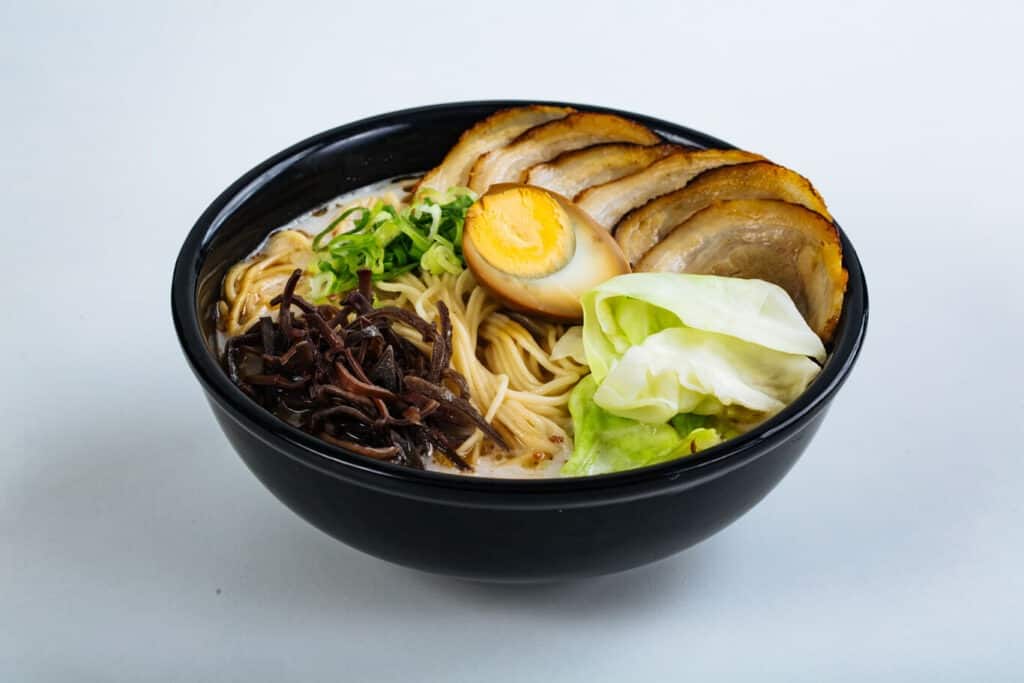 Hiyashi – A festive and colorful dish where cold noodle dish is cooked in Ajisen sauce and topped with tomato, egg, ham strips, cucumber strips, and crab sticks.
Seafood – This Ajisen Ramen menu is ideal for seafood fanatics. Ramen noodles are expertly cooked and topped with various seafood and other ingredients such as fungus and cabbage. It is a comfort food that can make you full and satisfied in cold weather. 
Kakuni – Its soft noodles and flavorful broth topped with leek, bean sprouts, and stewed pork make it one of the best-selling dishes. This simple and delicious noodle dish is loved for its simplicity and amazing flavor.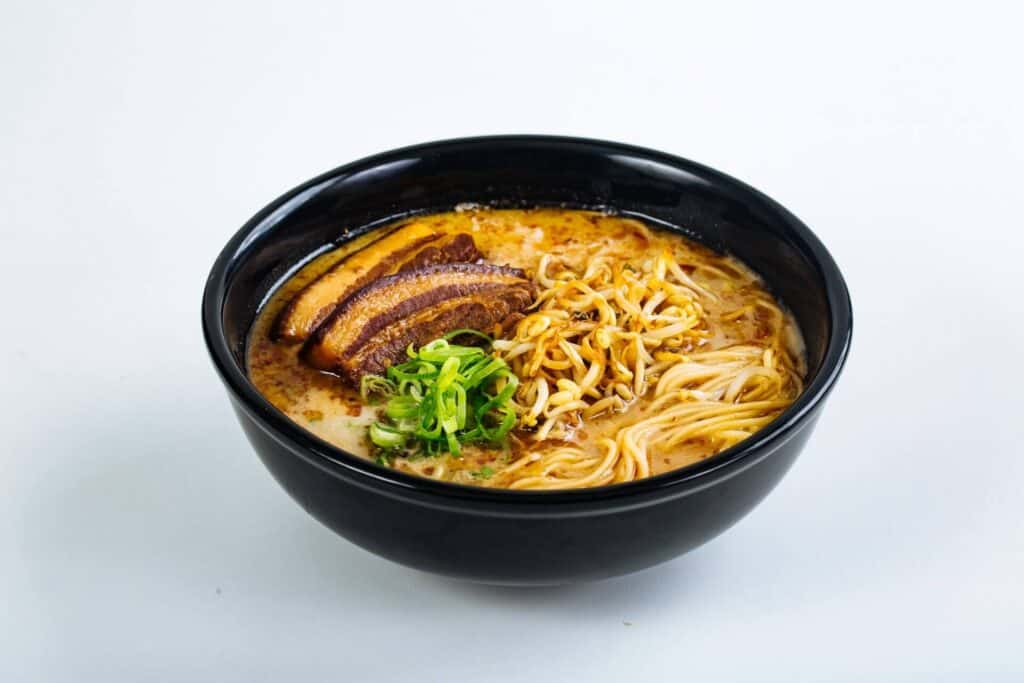 Ramen Menu
Ajisen Ramen offers a wide selection of Ramen dishes to serve customers with different preferences.
Tonkatsu – A flavorful dish made up of soft noodles, savory broth, leek, and cabbage. It is paired with a deep-fried pork chop. The delicious taste of noodles and the crispiness of pork chop are perfectly combined.
Torikatsu – This is a creamy and nutritious noodle menu from Ajisen Ramen that is ideal for kids. It is topped with leek and cabbage and paired with deep-fried boneless chicken. The combination of this dish will surely delight your taste buds. 
Yasai – Yasai is a noodle dish topped with various vegetables such as corn, leeks, cabbage, and fungus. The assorted vegetables add color and flavor to this delectable noodle dish.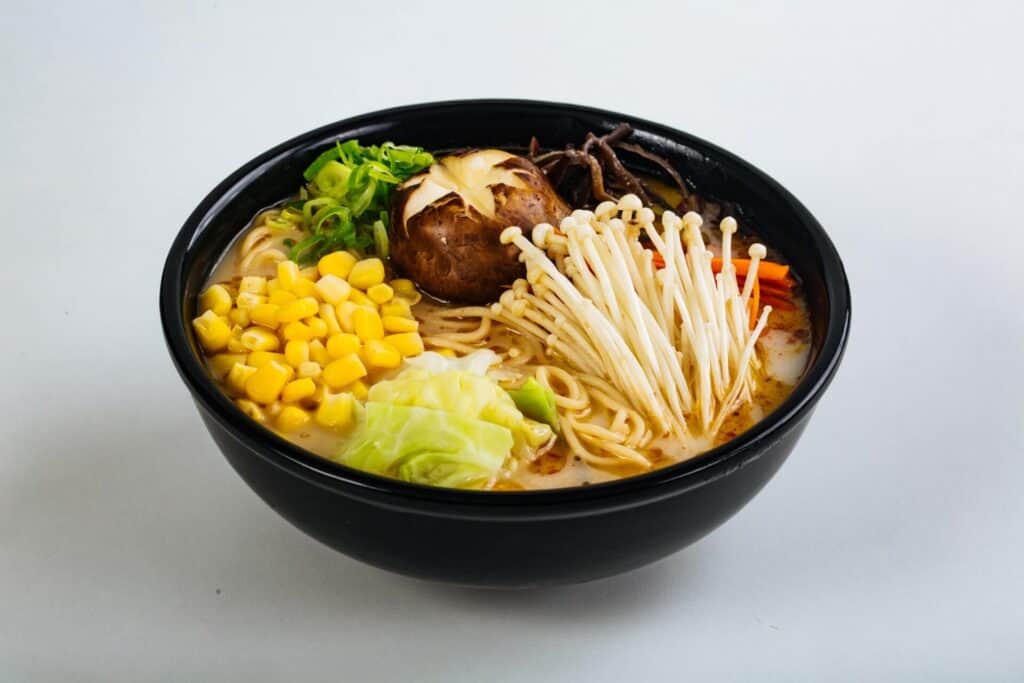 Yaki – It uses a cooking technique similar to classic and popular Filipino noodle dishes. Noodles are stir-fried and sauteed with pork slices and vegetables. This is a must-try dish if you want traditional Filipino noodles and authentic Japanese noodles.
Spicy Tan Tan – Wake up your senses with something spicy and delicious. This is a perfect noodle dish for those who love spicy flavors. Noodle and its broth are spiced with spicy tan tan mien sauce and topped with ground pork and leek.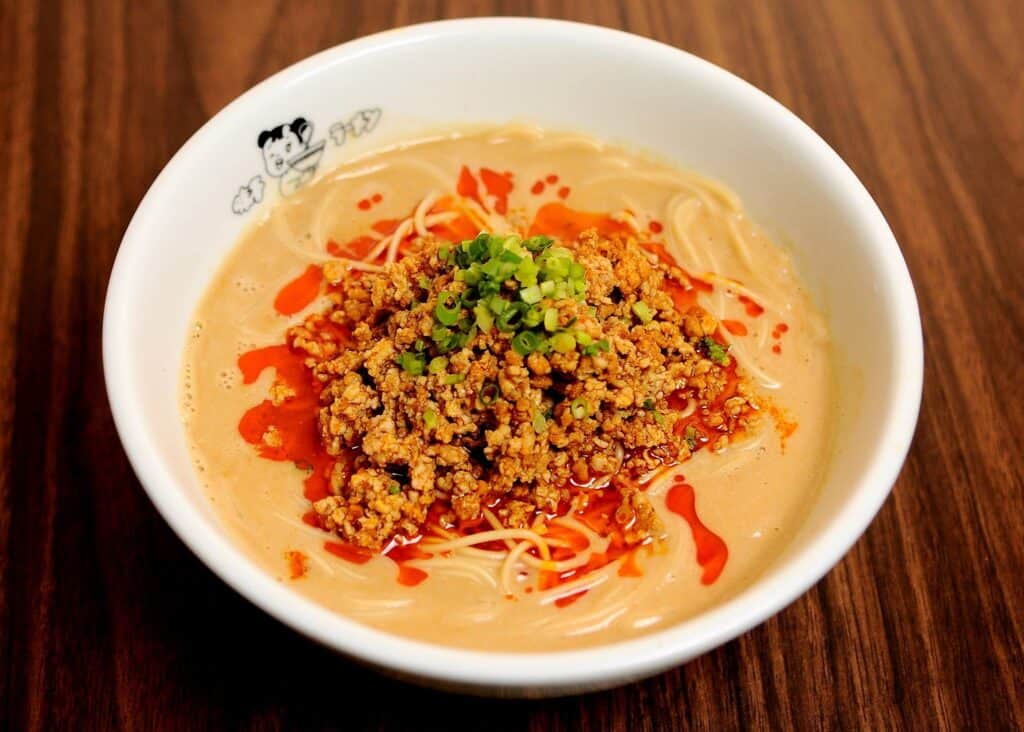 Ajisen Ramen Menu Donburi
Donburi is a Japanese rice meal that is served with various dishes such as vegetables, meats, and seafood.
Pork Teriyaki Don – Pork slices and bean sprouts are cooked in teriyaki sauce and topped in a bowl of rice. The crunchy taste of bean sprouts and the tenderness of pork slices will satisfy your cravings.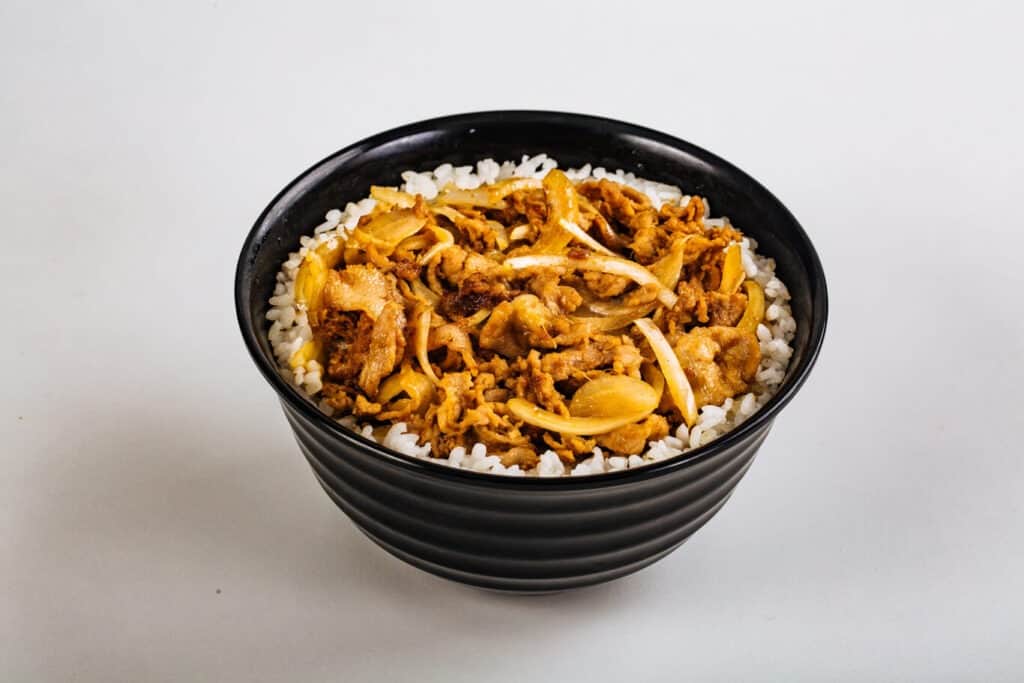 Torikatsu Karee Don – Rice with Japanese curry sauce and breaded chicken is served on the plate. The savory curry sauce and crunchy bite-sized chicken are perfect viands for rice.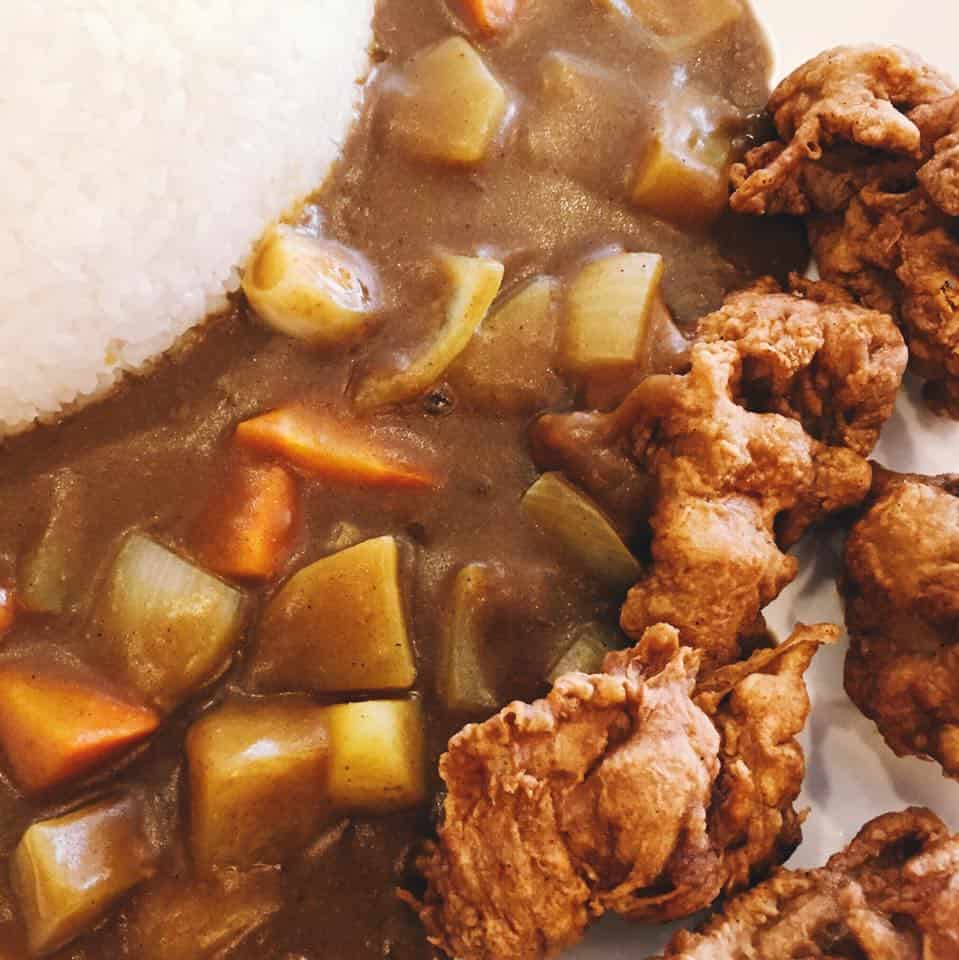 Gyudon – A flavorsome rice dish topped with shitake mushroom, sliced beef, leek, and raw egg yolk. When you mix the ingredients, it will give you a heavenly dish that you will surely love.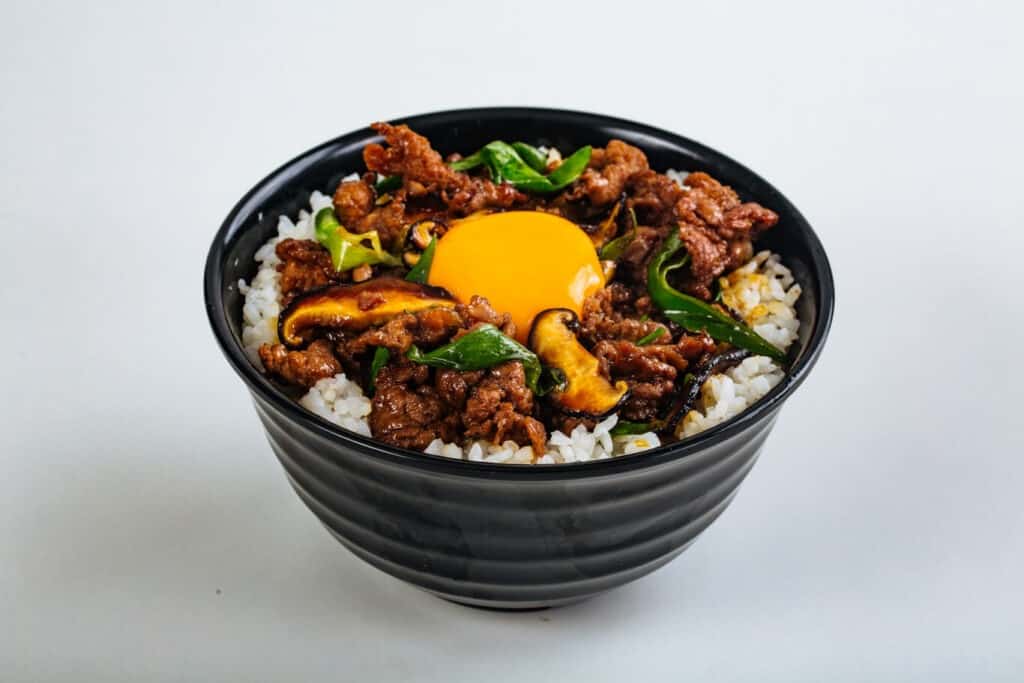 Teriyaki
Teriyaki is a popular cooking technique that makes Japanese cuisine more delightful. The teriyaki dishes that it offers are unagi or grilled eel, sliced pork and bean sprouts, grilled chicken, and beef slices with bean sprouts. Bean sprouts also come with these teriyaki dishes. There is also a Norweigian Salmon that is served with a special sauce. The teriyaki sauce makes these dishes simple yet delicious and luxurious. The color that the sauce gives to these dishes makes them more appetizing.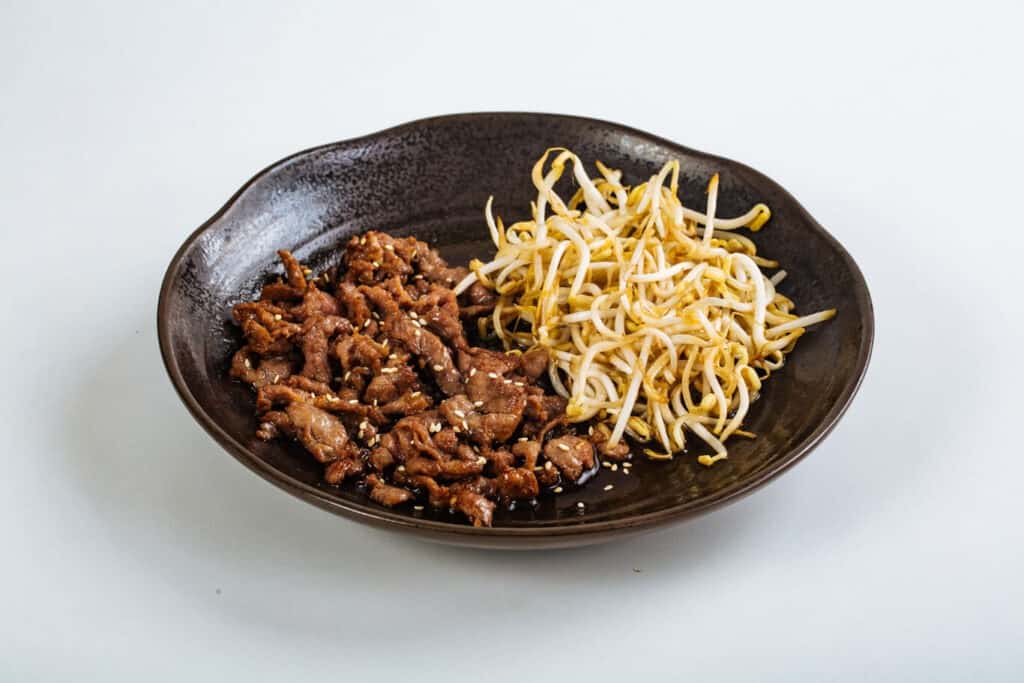 Agemono
Agemono refers to battered and deep-fried Japanese cuisines. Ajisen Ramen offers seafood, meat, and vegetable teriyaki menu. It consists of Tofukatsu, Torikatsu, Kani Tempura, Vegetable Tempura, Tonkatsu, Tempura Moriwase, Fried Ebi Roll, Ebi Tempura, Ebi Katsu, and Chicken Karaage. These bite-sized dishes paired with other ingredients are perfect for all ages. It can be eaten as a snack, appetizer, or paired with ramen and rice. You should get this Ajisen Ramen menu.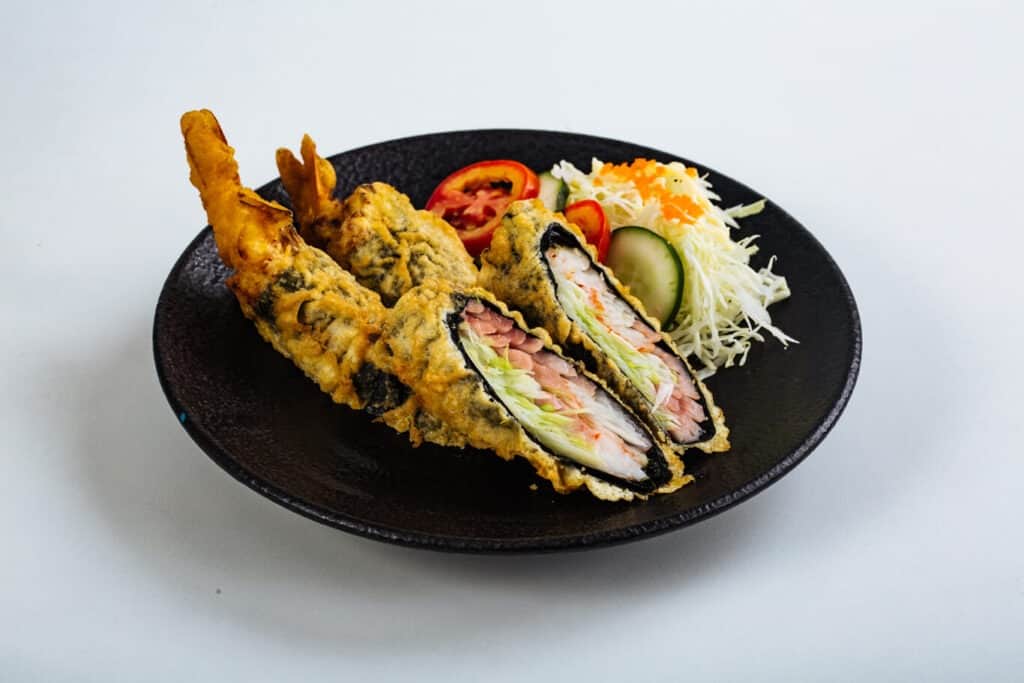 Ala Carte
Ajisen Ramen's Ala Carte menu consists Chashu, Enoki Maki, Spicy Wanton, Shio Saba, Spicy Tofu, Yasai Itame, Zaru Soba, Chizu Maki, Ebi Wrap, Gyoza, Agedashi Tofu, and Shitake Ebi. With this Ala Carte menu, you will be able to combine dishes based on your preference. These are versatile dishes as they can be eaten as an appetizer or combined with other dishes in this restaurant.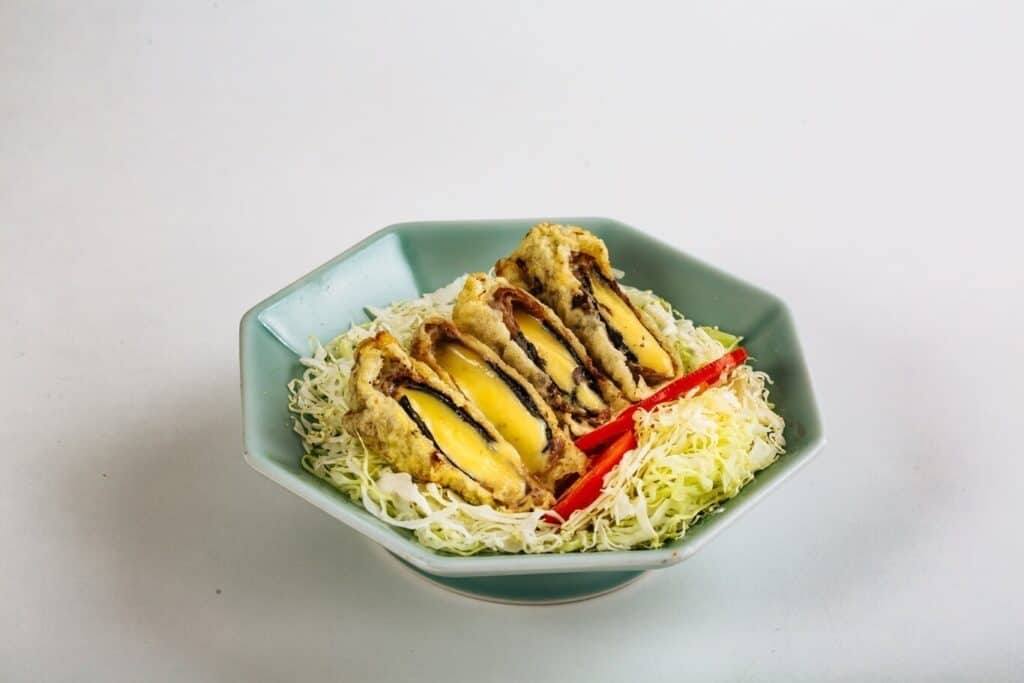 Teppanyaki
Teppanyaki is a Japanese cooking style where dishes are cooked on an iron plate. It consists of pork with vegetables, sliced beef teppan with vegetables, seafood, salmon with tomatoes and bean sprouts, imported beef steak teppan with vegetables, chicken with vegetables, and ika or squid with vegetables. These teppanyaki dishes are popular not only in Japan, but also in different parts of the world, so you should not miss this dish when you visit this restaurant.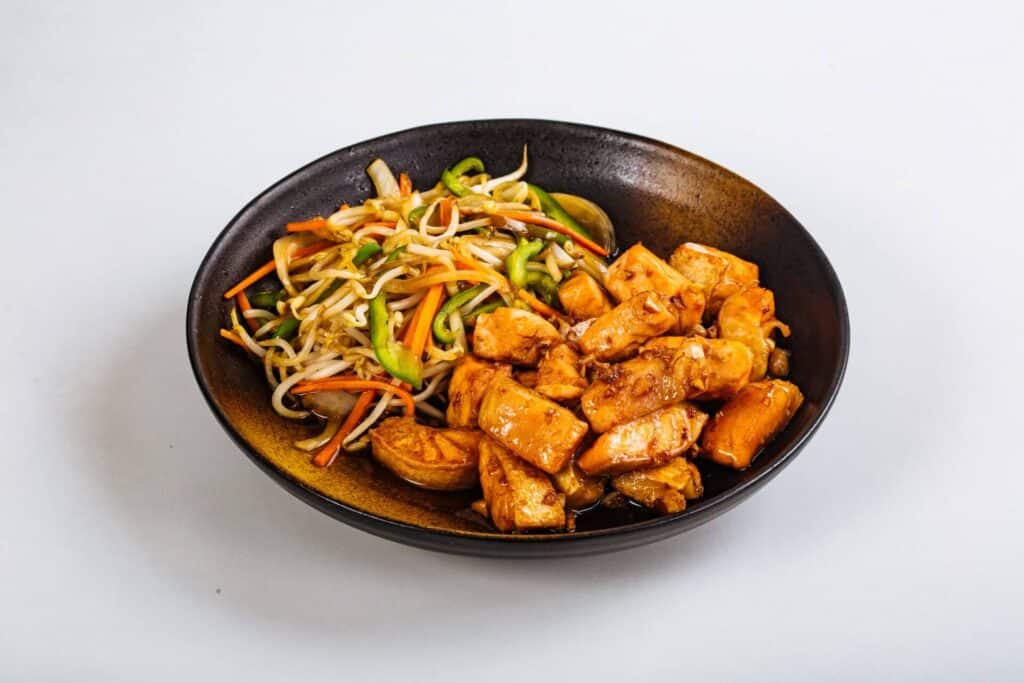 Ajisen Ramen Menu Delivery
Ajisen Ramen doesn't do house delivery but it is available through self-booking. You can message them on their social media pages and they will help you in booking a rider and assist you in arranging your orders. Their contact information can be accessed on their social media accounts and website by clicking this link. 
Social Media Pages
Excited to look out for their menus, promotions, and branches here in the Philippines, then browse through their social media pages to get more insights about them. They are actively posting on their Facebook, Instagram, and even on their website. Follow and like their pages listed below:
Facebook: https://www.facebook.com/AjisenPhilippines
Instagram: https://www.facebook.com/AjisenPhilippines
Conclusion
Ajisen Ramen menu offers a wide selection of authentic and world-class Japanese cuisines. Its savory dishes and interior design will take you to the land of the rising sun. It uses the best and special ingredients so that its dishes will taste the same across the world. These ingredients are also the ones that set these dishes apart from other cuisines.