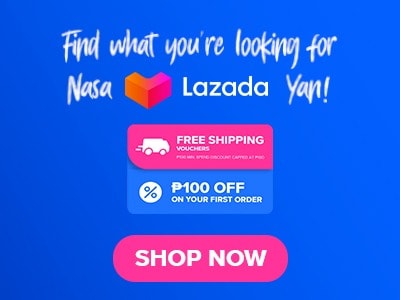 Are you craving some steak but considering the price? Looking for a place to go without breaking the bank? Great news! I got you. I found the perfect place for you to go where you can find the most affordable steak that has good quality and is delicious, this restaurant is also a quick-serve restaurant which is actually good for people on the go. Not a fan of steak? No worries because aside from steak they also have other delicious options on their menus like pasta, combo meals with rice, omelet, and many more. Have you heard about Pepper Lunch? If not please take time to read this article. Let's get to know about the Pepper Lunch menu a little bit more and see if after this you'll consider trying their restaurant soon. So much for the long introduction let's start, shall we?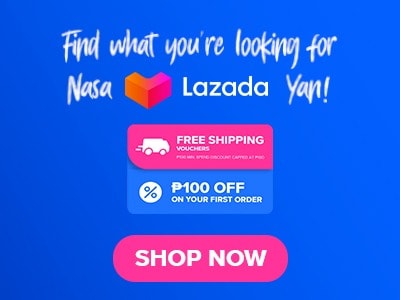 Menu Items
Price (PHP)

Fresh Salad

Kani salad
135
Sesame chicken salad
135

premium steak

The giant
732
Tokusen ribeye steak
680
Shimofuri pepper steak
640
Chicken steak and pepper steak
732

Teriyaki and yakiniku

Teriyaki beef with egg
375
Italian lamb steak
370
Beef yakiniku
350
Pepper chicken steak with egg and teriyaki sauce
375
Pepper chicken steak with egg and brown sauce
375
Teriyaki double salmon
420

pepper rice

Beef pepper rice
260
Chicken pepper rice
260
Salmon pepper rice
305
Curry beef pepper rice with cheese
275
Curry chicken pepper rice with cheese
275
Teriyaki beef pepper rice with egg
290
Garlic beef pepper rice
270

Combo specials

Meat trio deluxe
390
BBQ beef and sausage
355
BBQ beef & chicken steak
390
Salmon & chicken steak
390
BBQ chicken steak & sausage
355

Cheesy Omelette

Cheesy omelette with beef & curry sauce
465
Cheesy omelette with beef & creamy brown sauce
465
Cheesy omelette with chicken steak & curry sauce
465
Cheesy omelette with chicken steak & creamy brown sauce
465

Cheesy sizzling rice

Cheesy sizzling rice with beef
450
Cheesy sizzling rice with beef and sausage
450
Cheesy sizzling rice with chicken steak
450

Tepan pasta

Salmon Aglio olio
320
Beef Aglio olio
315
Chicken aglio olio
315
Chicken tomato pasta
355
Salmon cream pasta
424

Chicken karaage

Chicken karaage original
104
Chicken karaage seaweed
104
Chicken karaage sweet chili
104
Chicken karaage garlic Parmesan
104

Side dishes

Mashed potato
70
Miso soup
70
Mushroom soup
70

Flavored fries

Sour cream and onion fries
75
Spicy bbq fries
75
Cheese fries
75
Seaweed fries
75

Desserts

Molten chocolate cake
155

Beverages

Pepsi 16oz
50
Pepsi 22oz
70
7up 16oz
50
7up 22oz
70
Mountain dew 16oz
50
Mountain dew 22oz
70
Mug root beer 16oz
50
Mug root beer 22oz
70
Cucumber lemonade
55
Iced tea 16oz
55
Iced tea 22oz
75
About Pepper Lunch
This restaurant was established in 1994 by its founder Kunio Ichinose he made this restaurant and became the chef as well. He uses a method where he will put the meat on a hot metal plate cooking the food in the process while being served to the customers, the reason why his customers will be the ones to decide whether they would like to eat their food rare or well done. Meat is served with mixed choice sauce, honey brown sauce, or garlic soy sauce.
Their headquarters is in Tokyo Japan and now has 600 restaurants in different locations and countries in South East Asia, East Asia, North America, and Australia. They are popular for their steak, and chicken and the process of how they serve their dishes. Their branches are in Japan followed by Indonesia and The Philippines. This affordable steakhouse is a place to be if you're craving for a steak without breaking the bank.
Pepper Lunch Menu Best Seller
Here is the list of their best sellers that you must try and for sure you'll enjoy. This list can also be a guide for you if you're just new to their menu or it is your first time trying their food.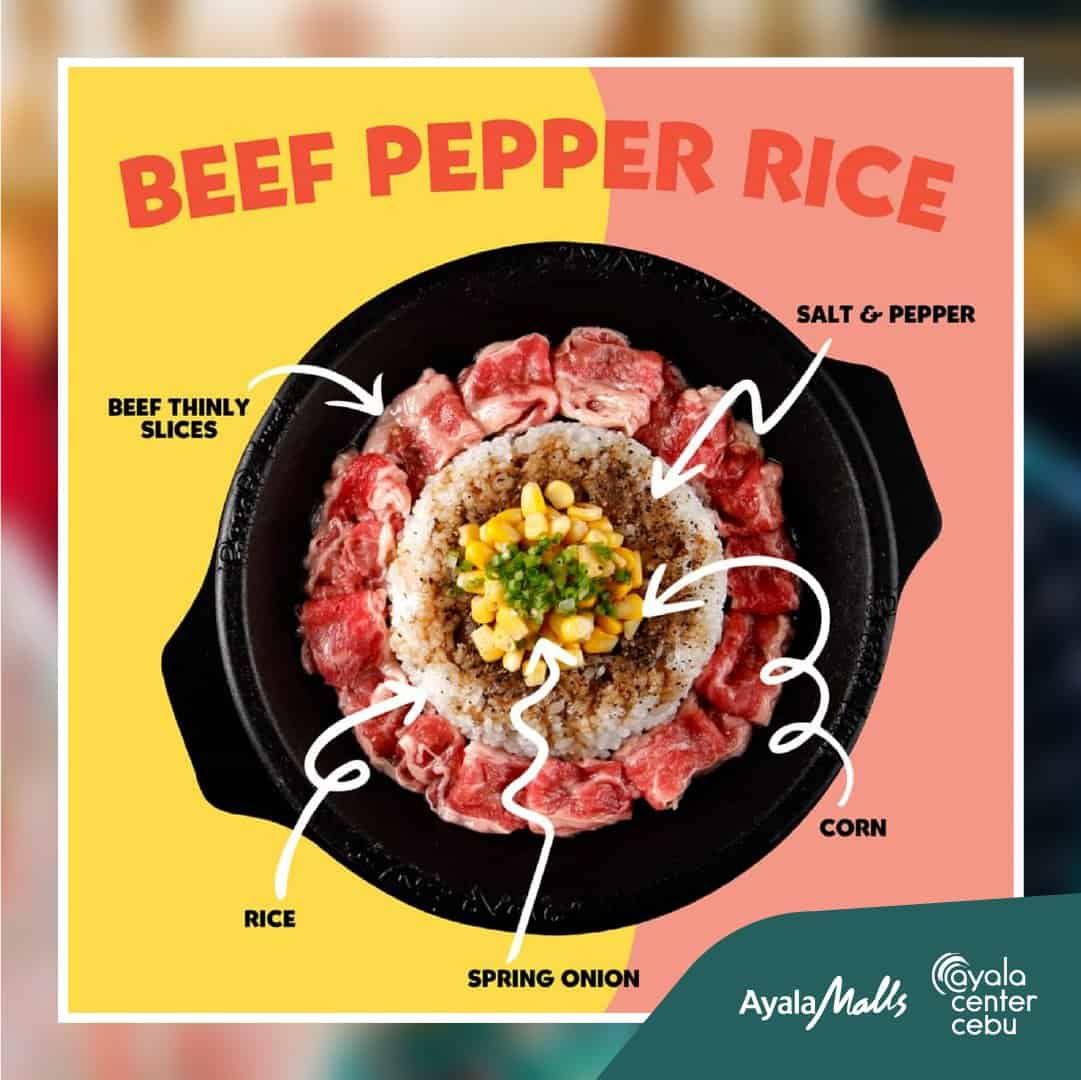 Beef Pepper Rice – To be completely honest this dish is so good and I can't get enough of this masterpiece so I ordered one more for takeaway. The taste is delicious the more you mix this dish on your sizzling plate the more it becomes delicious. I really enjoy this dish so much that I forgot that I'm on a diet. Highly recommended for those who are new to their menu and actually this is the safest option for you, I love how this dish comes to my mind whenever I saw their restaurant. Believe me, it's amazingly good.
Double Hamburger Steak with Egg – The best way to describe their hamburger steak is flavorful. One bite and a burst of flavors in your mouth right away. Paired with sweet onion sauce and it's a masterpiece. This Pepper Lunch menu is really juicy and definitely made with beef. The taste is amazingly good but of course, I still love my beef pepper rice. Also a safe choice on their menu and also one of their most popular and best seller dish.
Curry Beef Pepper Rice – Not everyone appreciates the goodness and flavors of curry but this one is a bomb. Curry isn't overpowering the taste of meat. The beef was soft and tasty. Strong taste because of the curry but I still enjoyed it (i love curry btw) could be next to beef pepper rice, to be honest. Also one of their best-sellers and most popular dishes.
Pepper Lunch Bundles and Combos
Pepper lunch has this combo specials menu for those who can't decide what to order or for some that want to try two best-tasting dishes in a single order.
Meat Trio Deluxe – Comes with beef, chicken, and hamburger steak. I recommend this for meat lovers out there like me.
Barbecue Beef and Chicken Steak – Chicken steak and BBQ wagyu are recommended for those who want to taste two of their best in a single order. Comes with mashed potatoes, corn, and string beans.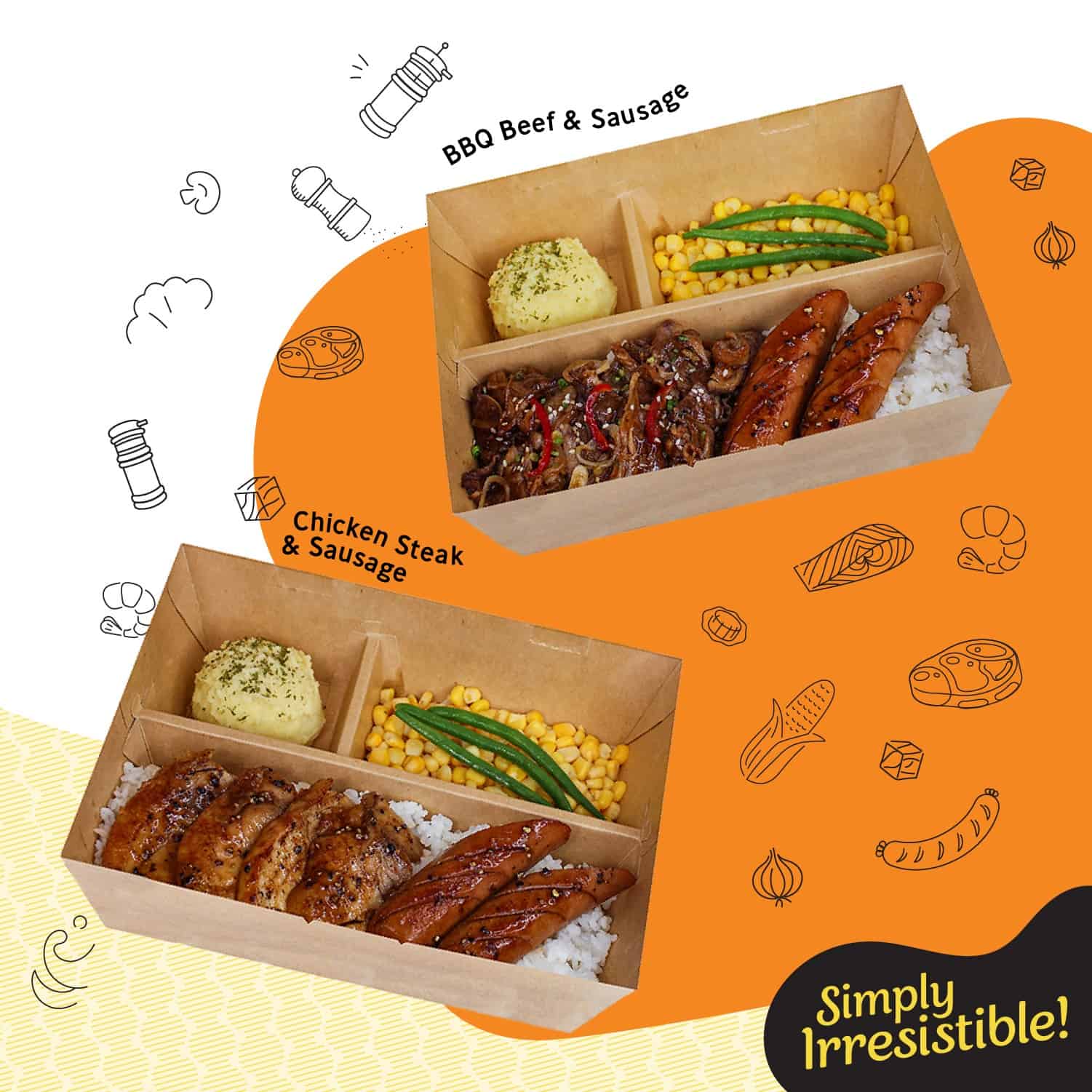 Barbecue Beef and Sausage – Comes with beef slices, and sausages with veggies like cabbage, corn, and string beans.
Salmon and Chicken Steak – Made with their famous chicken steak and Norwegian salmon. This Pepper Lunch menu is a great combination when served with corn, string beans, and sauteed bean sprouts. A healthier way to enjoy eating while counting calories.
Barbecue Chicken Steak and Sausage – Also served with sautéed bean sprouts, corn, and string beans. Chicken steak is great partnered with their juicy sausage.
Pepper Lunch Menu Delivery
Since they don't have a delivery website here in the Philippines no worries you can use those third-party delivery services that are available in the market like Food Panda and Grab Foods. For those who live in Subic you can try https://www.ordermo.ph/restaurants/pepper-lunch-hp/n8CNszDT please take note that delivery services are not free and only available depending upon your location and product availability.
FAQs
Is the Pepper Lunch menu healthy?
For as long as I love this restaurant pepper lunch serves great food that is high in calories so this is not recommended for those on a diet. Their average serving will give you 720 calories and 84 grams of carbohydrates.
Is Pepper Lunch Korean?
Pepper lunch was established in Japan therefore it is Japanese and not Korean.
Why is Pepper Lunch so popular?
They are popular because of their delicious steaks that are affordable and because of their unique serving of dishes where you can choose whether you like your meat rare or well done.
Who owns Pepper Lunch in the Philippines?
Chef Jeroen is the owner of Pepper Lunch Philippines. He is also a chef who created new creations thru other local franchises.
Conclusion
A very nice place, cozy and customer friendly. The place is clean and that's one of the reasons why I love going to their restaurant. The food is also good and the service is also okay though sometimes you have to wait because of many customers the wait is worth it. Respectful and knowledgeable crews as well. Highly recommended for those who crave steak but looking for a cheaper place to go.