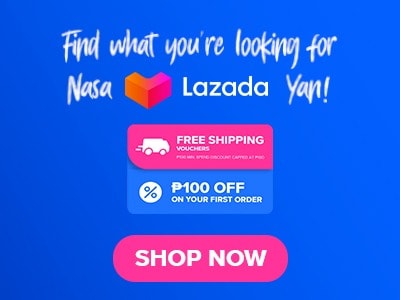 The Sumo Sam menu is mainly composed of Japanese cuisines like ramen, sushi, teriyaki, tempura, sashimi, and more. Their menu aims to give Filipinos the opportunity to try authentic Japanese dishes without having to travel to Japan. They also prioritize the freshness of their ingredients because they think that the customers deserve to be served dishes of the highest quality.
Menu Items
Price (PHP)

Best Seller

Ebi Tempura
498
Chicken Teriyaki
348
Imported Tenderloin Teppam
688
Chicken Karaagi
348
Tankatsu/Torikatsu with rice and salad
448
Salmon Wasabi Cream
518
Ebi Tempura Party Platter
1,872

Favorites

Gyudon
448
Sumosam Roll
428
Classic Gyoza
328
Tendon
448
Japanese Fried Rice Party Platter
1,008

Ramen Menu

Happy Birthday Noodles
408
Tantanmen
498
Sukiyaki
592
Tonkotsu
468

Sushi

Sumosam roll
428
Spicy Caravan
428
All-Star Sushi Platter
1,348

Sumo Sam party package

Ebi Tempura Party Platter
1,872
Chicken Teriyaki Party Platter
1,332
Beef Teppan Party Platter
3,588
Salmon Teppan Party Platter
1,992
Chasyu ramen
408
Tempura Ramen
498

Yusho Noodles

Beef Niku Udon
48
Sukiyaki
518

Sumo Donburi

Katsudon
368
Gyudon
428

Mt Fuji Noodles

Sesame chicken
308
Happy Birthday Noodles
368

Rice and Sun

Japanese Fried Rice
348
Garlic Rice
128
Gohan
88

SumoSam

Ebi Tempura
498
Gyudon
448
Tantanmen
498
Sumosam roll
428
Chicken Teriyaki
348
Imported Tenderoil Teppan
688
Sukiyaki
598
Happy Birthday Noodles
408
About Sumo Sam
One of the most well-known Japanese chains in the Philippines is Sumo Sam. They had a modest beginning in 2005 and were inspired by the founder's love for Japanese cuisine and frequent travels across the world. The creation of Japanese culinary masterpieces from the finest ingredients is something of which Sumo Sam is very proud. With nearly 30 locations already established across the country, it has grown into one of the biggest Japanese chains in the Philippines.
Sumo Sam Menu Best Seller
Ebi Tempura – Also famously known as Shrimp Tempura, is a popular, crispy, and delicious Japanese dish. It uses a succulent shrimp that has been coated in a thin tempura batter and cooked to crispy and golden. It makes a fantastic side dish or appetizer for any Japanese meal!
Chicken Teriyaki – This Sumo Sam menu is a straightforward mixture of soy sauce, water, honey, vinegar, garlic, and ginger sauce is used to prepare teriyaki chicken. It has an ideal sticky sauce that is perfect to be served over rice!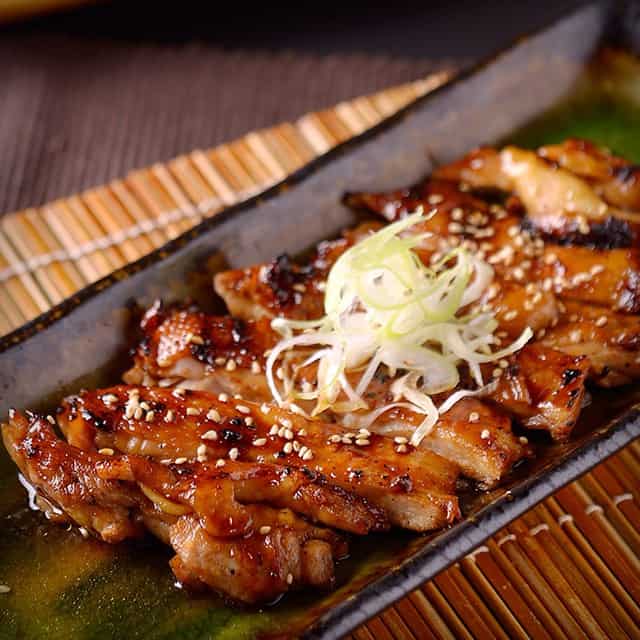 Imported Tenderloin Teppam – Cubed, pan seared premium Wagyu beef tenderloin that is beautifully cooked in a teppan sauce with a sprinkle of teriyaki sauce and garlic. Sauteed bean sprouts, fresh mushrooms, and green peppers are all included on the side of this dish.
Chicken Karaage – It is a bite-sized bit of flour-dusted, hot oil-fired chicken thighs. Karaage is a common ingredient in Japanese dishes because it features juicy and tender marinated chicken covered in a crispy shell. Sauteed bean sprouts, fresh mushrooms, and green peppers are all included on the side of this dish.
Favorites
Gyudon – Also known as the Japanese Beef Rice Bowl is characterized by its thinly sliced beef and soft onions that were simmered in a savory and sweet sauce.
Tendon – A menu composed of crisp tempura that was arranged over freshly steamed rice and topped with a delectable light soy sauce.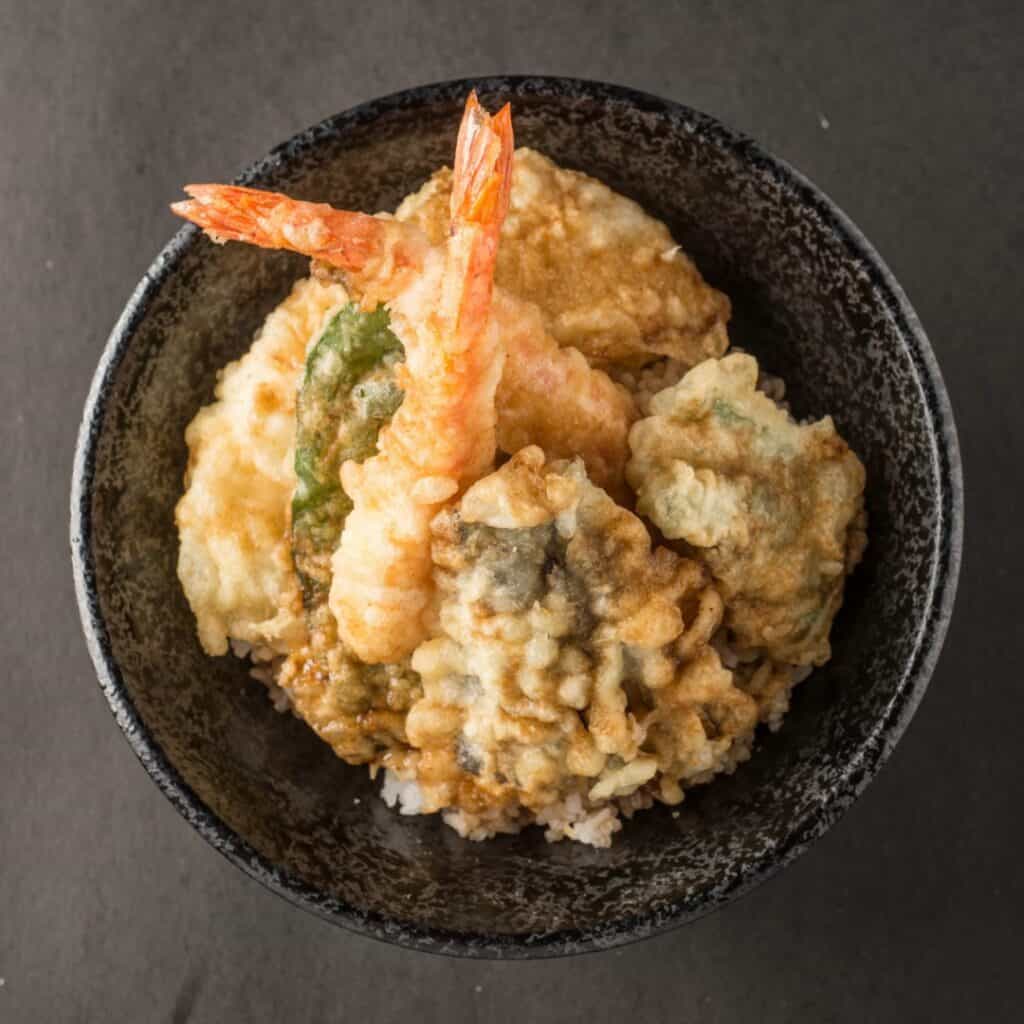 Classic Gyoza – In Japan, gyoza is traditionally stuffed with a combination of finely minced pork, mushrooms, and cabbage, which results in a delightful blend of tastes and textures.
Sushi Menu
Sumosam Roll – This menu is composed of sushi rice and fish that are wrapped in nori and topped with shrimp.
Spicy Caravan – Composed of sushi rolls that are dipped in a spicy sauce.
All-Star Sushi Platter – A party platter that is made up of delicious sushi rolls and is good for up to six people.
Sumo Sam Ramen Menu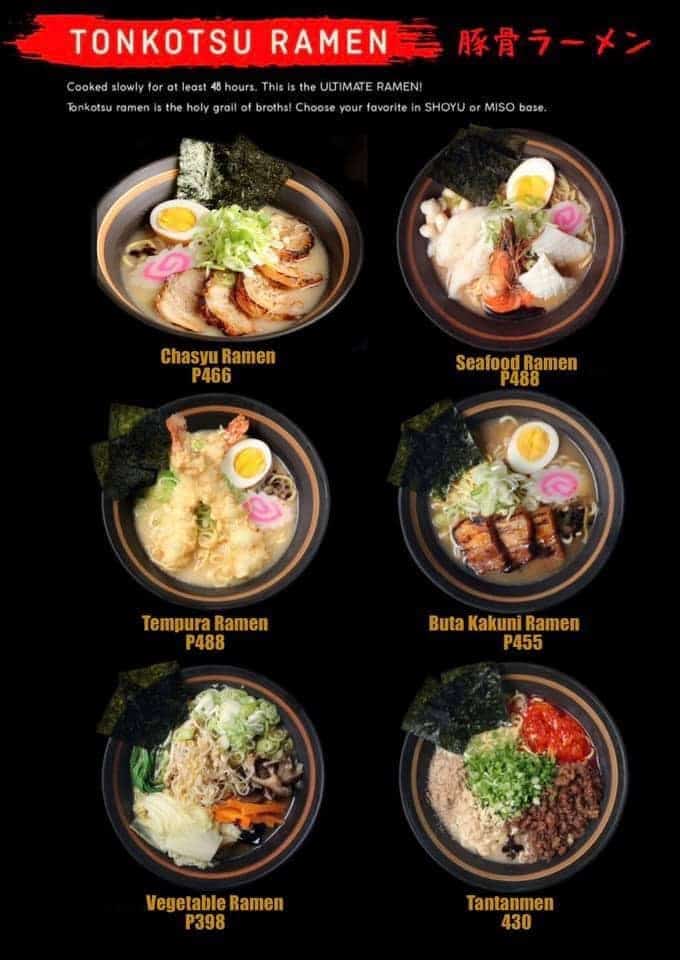 Happy Birthday Noodles – An extra long Shanghai noodle that is braised in a mixture of specialty sauces with a variety of ingredients, including hard-boiled fresh farm eggs, clean and crisp green vegetables, carrots, premium mushrooms, and fish cakes.
Tantanmen – A Japanese adaptation of the Chinese Sichuan Noodle. It uses a fresh wheat-based ramen noodle as its main ingredient and is served in a flavorful broth with soy milk and sesame or peanut paste.
Sukiyaki – A single pot beef dish that uses high-quality, thinly sliced beef, tofu, veggies, and noodles. Cooked in a sweet, soy sauce based broth.
Party Package
Ebi Tempura Party Platter – This party platter consists of Sumo Sam's best-selling rolls all in one set! This package is composed of sumosam roll, cheese fried maki, dynamite roll, and California roll, all of which will fill you and your associates up!
Chicken Teriyaki Party Platter – A party platter that is made up of pancit bihon and chicken teriyaki for a party of six people! This delicious and appetizing party package will most definitely make you want more. It is currently available at a few selected branches around Manila.
Beef Teppan Party Platter – This party platter menu from Sumo Sam consists of grilled meat and noodles and is good for a party of six people. Anyone would drool and swoon after tasting the tender and juicy beef on this platter.
Salmon Teppan Party Platter – Made up of fried salmon slices and fried yakisoba. This party platter is good to be served for a party of six people. The Salmon Teppan Party Platter also comes with garlic and a special sauce dip.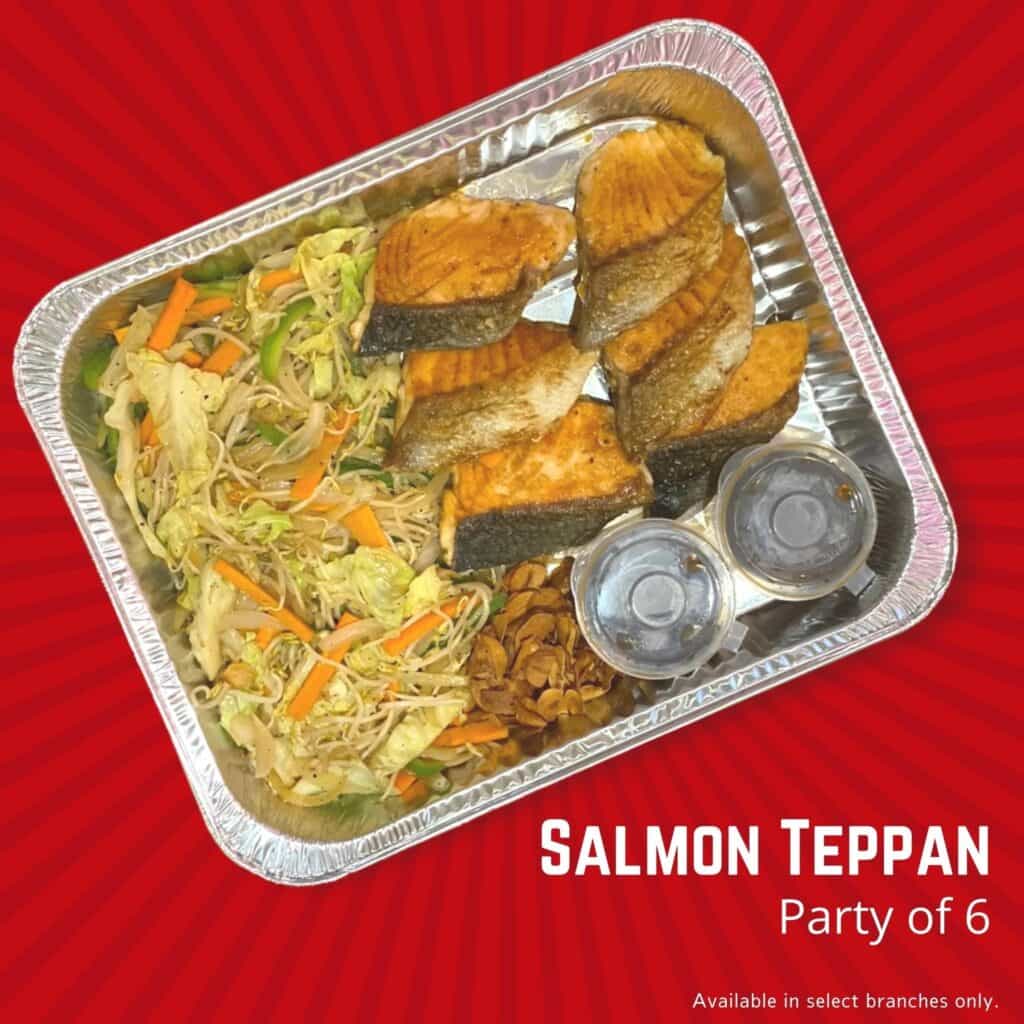 Sumo Sam Menu Delivery
Want to eat Japanese food without going out to your place? You can place an order online and get your favorite Sumo Sam menu by opening the website or apps of the most popular delivery services. These include Lalafood, GrabFood, and FoodPanda. Keep in mind that the availability depends on your location.
To know the list of what people mostly order from them, you can check the following:
California Maki Salad – Avocado, cucumber, and a creamy crab salad all comprise this California Maki Salad. It is eaten as a snack or lunch on the road with or without the necessary utensils because the sushi rolls are divided into 15 pieces. Wasabi and soy sauce are also provided for dipping.
Happy Birthday Noodles Party Platter – One of the most popular items on Sumo Sam's menu delivery is the Happy Birthday Noodles Party Platter. It is a party platter of a hearty pancit canton that is very suitable for birthday occasions.
Tonkatsu Party Platter – A pork tonkatsu that uses a leaner pork tenderloin. This Tonkatsu Party Platter is good for six people and also comes with rice and veggies on the side.
Social Media Pages
To know more about Sumo Sam' and be updated on their promotions and discounts. Like and follow their social media pages. Click the link below to be redirected to their respective social media accounts.
Website: https://sumosam.net/
Facebook: https://facebook.com/SumoSamPH/
Twitter: https://twitter.com/sumosamph
Instagram: https://www.instagram.com/sumosamph/
Conclusion
Sumo Sam has a very nice Japanese restaurant whose menu serves very delicious common Japanese dishes that Filipinos will absolutely enjoy, like ramen, sushi, and sashimi. The food is great, the place is nice, the staff is very accommodating, and most importantly, the price is very reasonable. Sumo Sam is definitely a place that you should visit if you want to experience authentic Japanese dishes.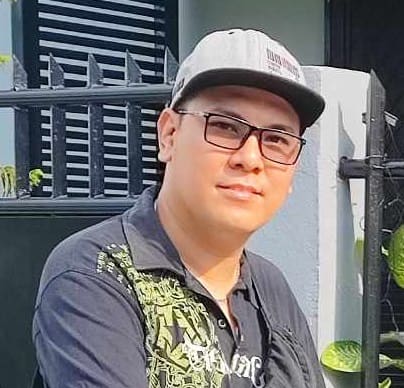 Hi! I'm Nivek Strife, the person who made MenuPH. I'm the one who added most of the popular menus you see on this website, and I really hope you enjoy them! Feel free to check them all out.
Growing up, I was surrounded by lots of tasty foods, like the classic Adobo and the sweet Leche Flan. That love for the many flavors of the Philippines is what got me excited about adding to MenuPH. When I learned how to make websites, I saw the need for a place to show off all the amazing Filipino dishes, and that's how MenuPH started.
MenuPH isn't just a website; it's like a fun journey into food. I've teamed up with famous chefs and found great places all over the Philippines to bring you a bunch of menus that show off the best of Filipino cuisine. Whether you're into the usual dishes or new twists, MenuPH is here to guide you through the rich world of Filipino flavors.
With MenuPH, my aim is to help local businesses, talk about good food choices, and make a group of friends who love food. No matter if you like fancy restaurants or street food, MenuPH has something for you. Come join me on this food adventure as we find great places, taste real flavors, and enjoy the unique food traditions that make the Philippines awesome.