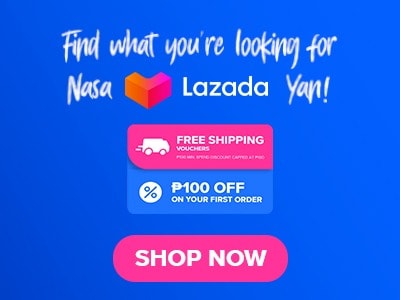 Experience the world-class dining where culinary excellence and artistry come together to serve in the home of premium steak. Introducing Prime Steak House! Prepare yourself for absolute perfection where we take a bite of the mouthwatering collection here on their menu. I am sure you cannot wait to talk about this restaurant as I am too so let us not wait any longer and savor the finest menu collection that comes with very affordable prices.
Below, you'll find the updated list of Prime Steak House menu prices.
Menu Items
Price (PHP)

Unlimited Steak

Unlimited Premium Angus Ribeye Steak
699
Unlimited Premium Angus T-Bone / Tenderloin
599
Unlimited Premium Angus Sirloin
549

A La Carte & Kiddie Meal

Pork Barbeque
149
Chicken Barbeque
149
Chicken Nuggets
149
Unlimited Steak Rice
70
Unlimited Mushroom Soup
50

Beverage

Soft Drinks in Can
70
Iced Tea
50
Unlimited
70
Hot Tea
50
Coffee
50
Bottled Water
60
San Mig Pale Pilsen
100
San Mig Beer Light
100
About Prime Steak House
Prime Steak House is a very recommended place to savor a delicious and tender steak that is cooked in absolute perfection. They are known to be serving the highest quality beef that is meticulously grilled to give you its unique quality and flavorful bite. At Prime Steak House, they are only experts at serving steaks but a wide range of collections are waiting for you that feature pasta, seafood, and other chicken dishes.
Prime Steak House Menu Best Seller
Make the best out of your Prime Steak House experience by taking a closer look at their all-star dishes. Here is the best-selling collection of Prime Steak House
Premium Angus Ribeye Steak – This popular ribeye steak is a fine cut of beef that is known for its juiciness and marbled texture. It is a rib section of cow that is grilled to perfection to serve an ultimate beefiness you will never forge.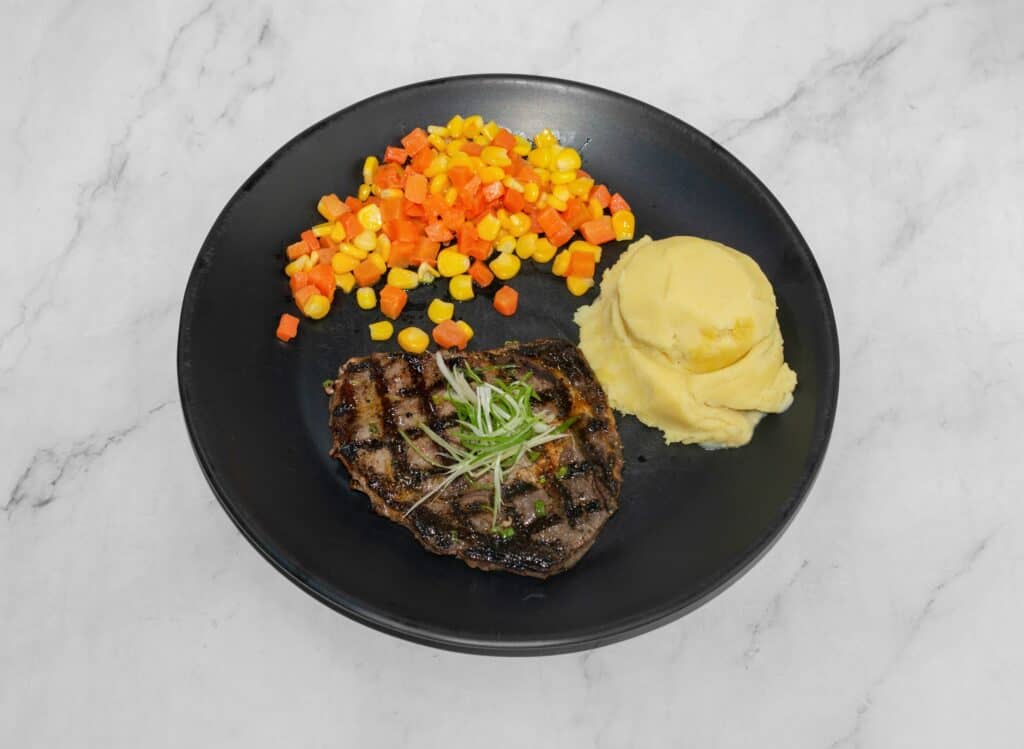 Premium Angus T-Bone / Tenderloin – A unique cut of beef that exudes lean and a very flavorful cut of beef. This melt-in-the-mouth menu of Prime Steak House offers you an exceptional marbling and rich flavor that is packed with beefy goodness.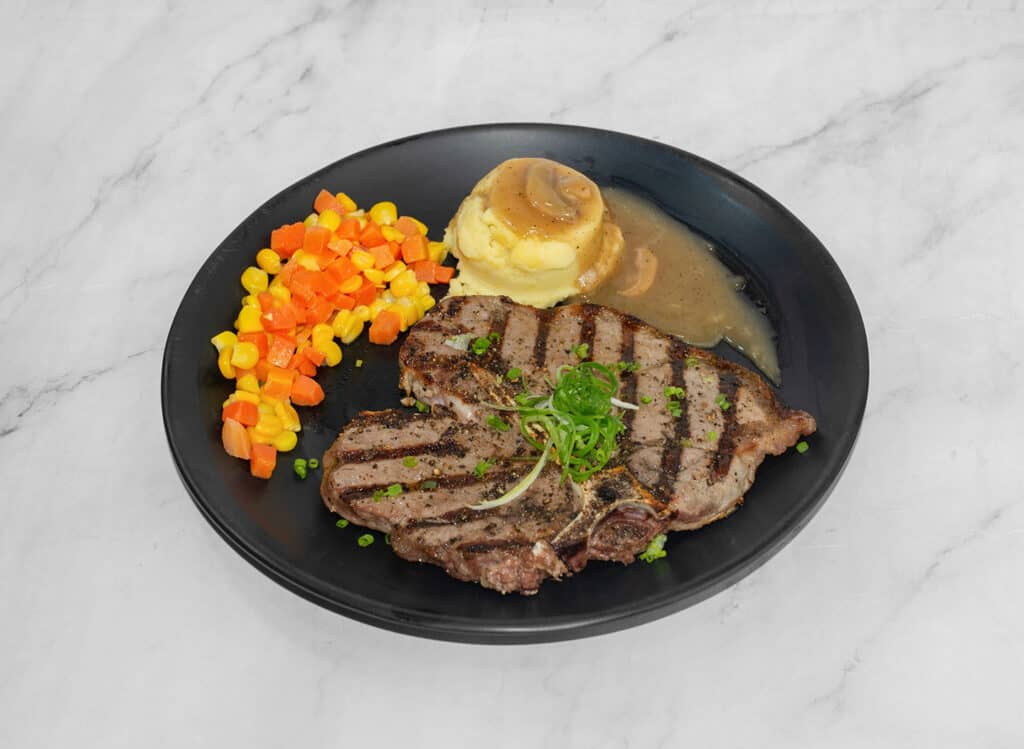 Premium Angus Sirloin – Prepare to indulge in the rich and robust flavor of this Premium Angus Sirloin. It is sourced from the finest cut of beef that is expertly grilled and preferred to a certain level of doneness you will surely love.
Pork Barbeque – Now this Barbeque offers you succulent pork that is marinated in a special fusion of spices and mixtures that highlight very smokey and tender bites.
Chicken Nuggets – Although this is considered a Kiddie Meal, these chicken nuggets are actually perfect for all ages. It is delightful to eat and a great appetizer too.
Ala Carte & Kiddie Meal
Savor the premium goodness of this Ala Carte and Kiddie Meal menu of Prime Steak House that offers you a burst-in-the-mouth flavor from the finest cuts and perfect textures.
Chicken Barbeque – Prime Steak House is happy to offer you a delightful bite of this traditional barbeque chicken. It is ultimately grilled in perfection giving you a different level of smokey goodness.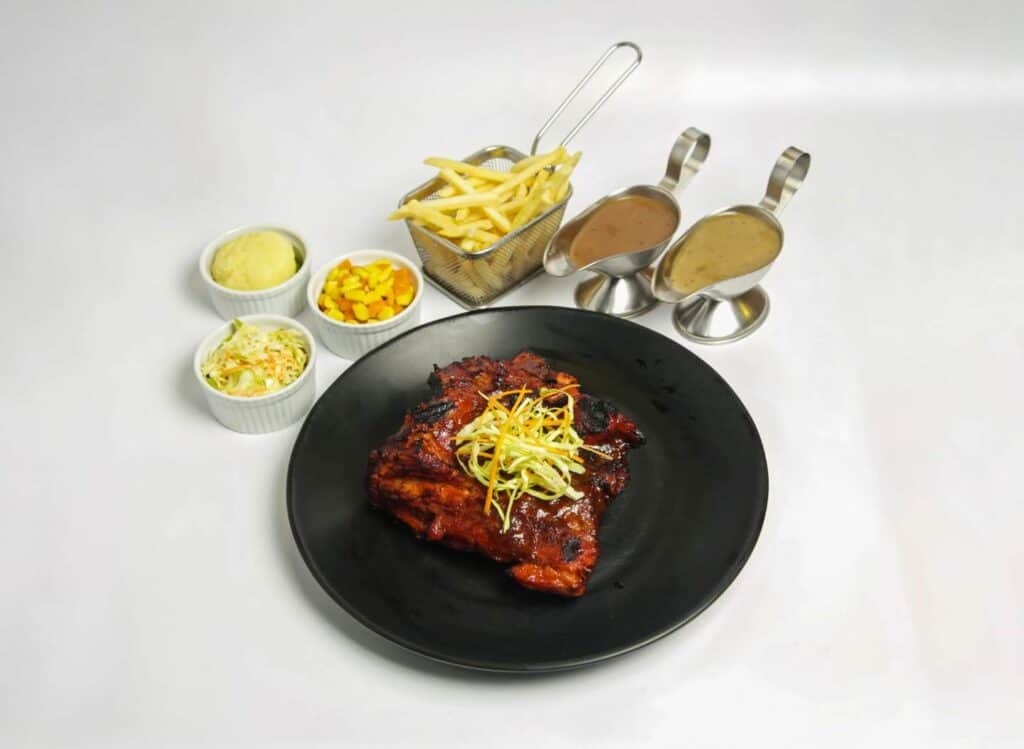 Steak Rice – This comfort dish offers you an aromatic plate that is filled with fluffy rice and tender cuts of beef. It is a very savory rice that is perfect if you want to take your Prime Steak House experience to the highest level.
Mushroom Soup -Join me to take a flavorful ride in this rich and creamy mushroom soup that offers you the warmth and comfort you need for your day.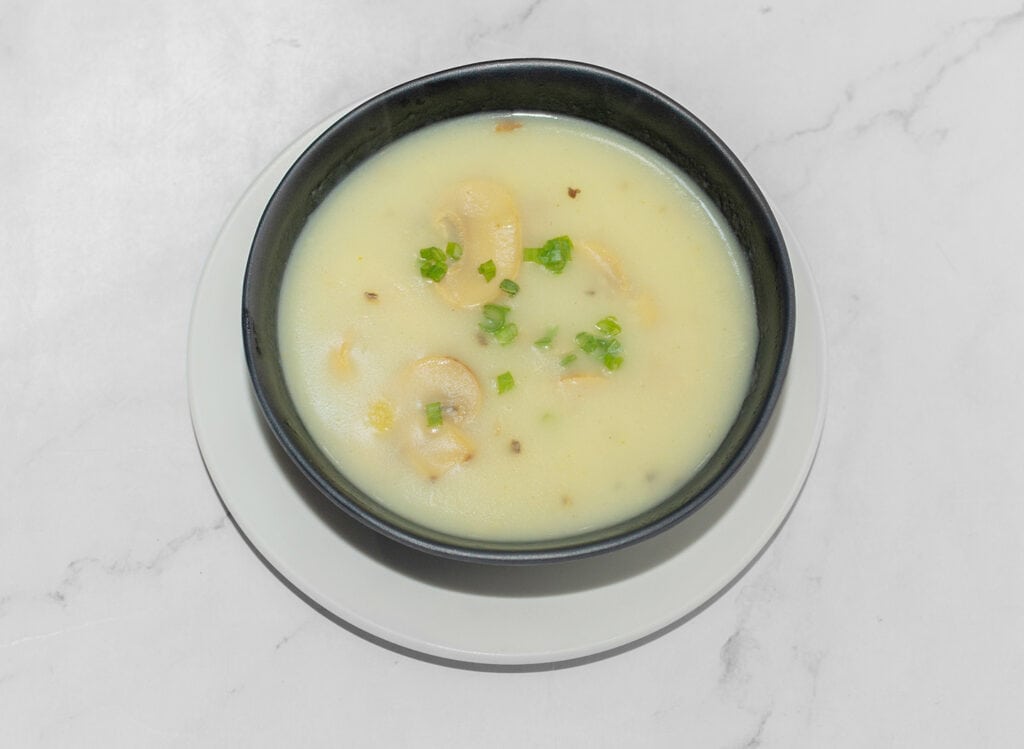 Unlimited Steak Menu
Prepare yourselves for another meaty adventure at Prime Steak House with the Unlimited Premium Angus Ribeye Steak, Unlimited Premium Angus T-Bone/Tenderloin, and Unlimited Premium Angus Sirloin menu. You can savor the succulent goodness of top-quality beef starting at P549 per person. These delectable steaks come with a variety of side dishes, including French Fries, Coleslaw, Unlimited Plain Rice, Corn and Carrots, Mashed Potatoes, and Bread Rolls.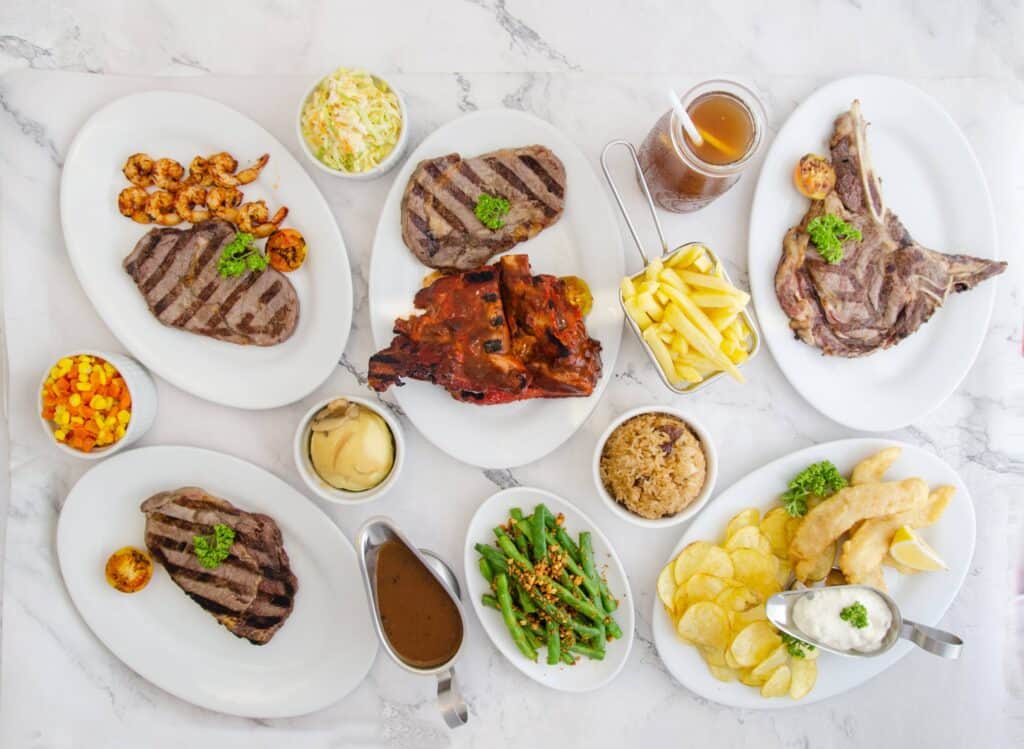 You will also get a discount for your kids under 4 years old who can dine for free, while those under 9 years old enjoy a 50% discount, and kids above 9 years old dine at full price. celebrate a nonstop flaming adventure here at Prime Steak House.
Prime Steak House Menu Delivery
Craving for delicious and tender steak but you are not in the mood to go out? Well, I have good news for you! You can now enjoy your favorite steak at Prime Steak House in the comfort of your home.
Prime Steak House is now available for food delivery services such as FoodPanda Philippines which offers a hassle-free transaction and fast delivery service. They also offer great deals and discount vouchers with minimum purchases to savor the best experience that does not break your bank account.
Social Media Pages
Follow and engage with Prime Steak House's social media pages to stay in the loop with sizzling updates, exclusive offers, and behind-the-scenes glimpses of their culinary mastery. Your support fuels their passion to serve you the finest steaks in town!
Facebook: https://www.facebook.com/Prime-Steak-House
Instagram: https://www.instagram.com/primesteakph
Frequently Asked Questions in Prime Steak House
What type of cuisine does Prime Steak House offer?
Prime Steak House is proud to serve you its finest cuts of beef steak that are perfectly grilled to release all of its unique and smoky flavors.
What is Prime Steak House known for?
Prime Steak House is famous for its unlimited experience in steaks and fiery sides along with its Ala Carte collection.
What are the operating hours of Prime Steak House?
Prime Steak House's operating hours vary per store location. However since most of the stores are located inside certain Malls in the Philippines, they typically follow the 10 AM to 9 PM operating hours.
What are the modes of payment offered at Prime Steak House?
They are now accepting Gcash, Cash Payments, and Credit Card Payments.
How can I book a reservation?
You can book a reservation by reaching them through this phone number 0495459989. Booking an appointment is not necessary but it is primarily advised for an extra smooth experience of Prime Steak House.
Conclusion
In conclusion, I really cannot say anything bad about my experience here at Prime Steak House. The restaurant and the interior decorations are top-tier. The quality of the food menu that they offer is definitely unmatched considering the affordability and the high-level premium cuts of beef they offer on the house. I just wish that they could expand their Ala Carte collections even more because I am sure that it will be a hit. It is also a great recommendation if they would establish an official website, especially for marketing purposes and to emphasize that they do really exist. I am also impressed by their fast and easy transaction to book a reservation which is a great point and an asset for the business.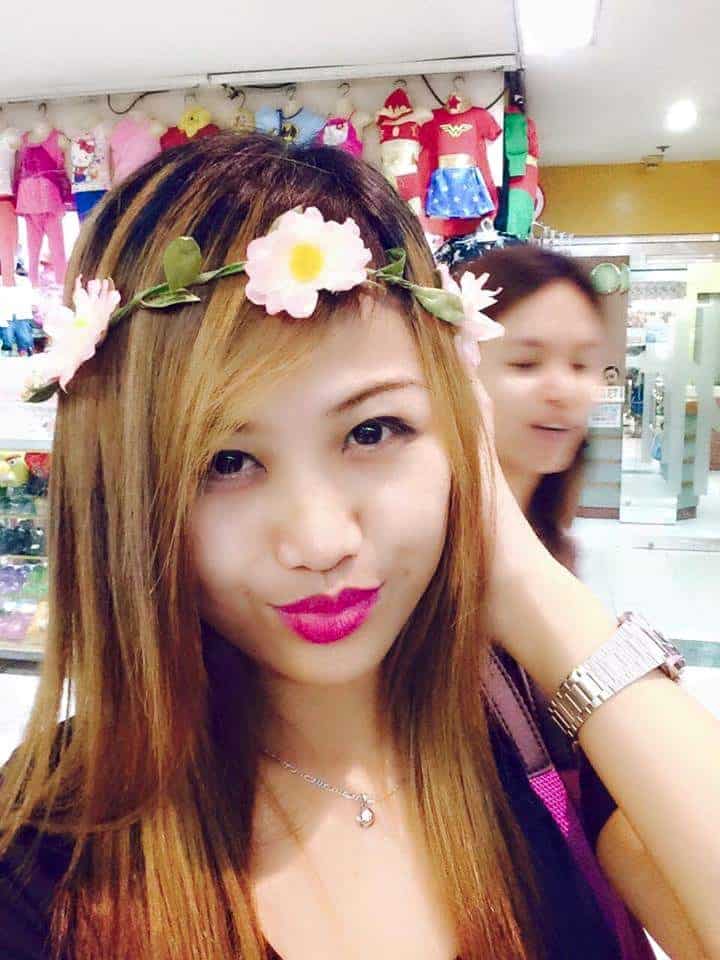 Hello! I'm Shaoyeu Cassandra, a mom who spends most of my time at home, and when I'm not busy, I enjoy writing blogs. I live in Cavite, and I really love talking about the menus of different restaurants.
So, I decided to share my thoughts on the menus of some fast-food places. I'm hoping my take on them can be like a helpful guide for you to decide what tasty treat to go for next. I hope you discover something you really enjoy! Thanks for stopping by!