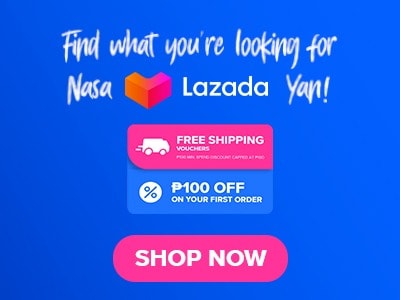 As well as more obscure regional specialties like Bicol Express, Bacalao, and Tidtad, the menu at Abe Restaurant offers a wide selection of traditional Filipino dishes like Kare-Kare, Adobo, and Sinigang. The dishes are authentic and burst with flavor because they are made with locally sourced ingredients and traditional cooking methods. Abe Restaurant provides a wonderful dining experience for those who want to experience the rich culinary heritage of the Philippines.
Below, you'll find the updated list of Abe Restaurant menu prices.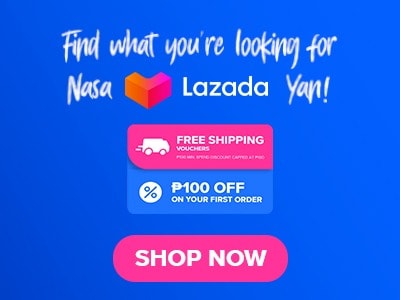 Menu Items
Price (PHP)

Small Dishes

Gambas al Ajillo
395
Sinuteng Baby Squid
290
Spicy Sisig Pampanga
275
Kinilaw na Tanigue
325
Lumpiang Ubod
195
Squid Tactics
335
Chicharon Bulaklak
325
Arobung Kamaru
285
Betute
380
chicharones
315

Salads and Relishes

Paco Fern
225
Atsarang Papaya
155
Balo Balo
155
Green Mango and Bagoong Salad
185
Burong Mangga
230
Aligue ng Talangka
290

Hearty soup Dishes

Sinigang na Boneless Bangus Fillet with Ripe Guava
530
Pesang Dalang
195
Suam of Fresh Corn
175
Mungo Bean soup
175
Sinigang na Ube
555
Bulalo
520
Sinigang na Ulong Salmon sa Miso
750

Our Spanish Heritage

Calamares en su Tinta
435
Pastel de Lengua
475
Cocido
745
Abe's Morcon
390

Fresh Harvest

Gising Gising
330
Pinakbet Wen Manong
335
Bicol Express
335
Gule Magalang
330
Adobung Puso ng Saging
330
Laing with Tinapa
330
Ginisang Mustasa
310
Sinantol na Hipon
310
Abe's Dinengdeng
330
Klassik Tortang Talong
275
Langka at Pusit sa Gata
415

Abe's Specialties

Abe's Chicken Supreme
1060
Mutton Adobo with Popped Garlic
620

Artists and Writers Favorite Dishes

Klassik Kare kare
725
Biringhe
385
Nanay's Puchero
575
Lamb Adobo
630
Crispy Tadyang D Original
640
Guisadong Hipon Sa Kamias
465
Rellenong alimasag
390

More Abe Favorites

Sugpo sa Gata
765
Sugpo sa Aligue ng Talangka
765
Pork Sinigang in Sampaloc
495
Crispy Pork Adobo ni Lola Ising
530
Chicken Adobado
460
Pininyahang Manok
490
Pancit sa Talangka
540

Stews and Fires

Pork Lengua Asado
390
Humba
420
Klassik Kaldereta
640
Manyamang Beef asado
620
Bistek Filipino
595
Lechon Cubano
530
The Day After
530
Knockout Kunckles
835
Binukadkad na Pla Pla
495
Pritong Baby Hito
395
Pork Binagoongan
415
Tidtad
425
Tuna Panga sa Bawang
415

Old Chinatown

Shrimp Halabos
380
Crispy Shrimp Binondo
250
Bamboo Rice
375
Baby Squid Rice
435

Dessert

Maja Blanca
145
Ube Kalea
210
Leche Flan
145
Claude Dream
180
Mango Jubilee
225
Mango Crepes
225
Sans Rival
275
About Abe Restaurant
The Abe Restaurant in the Philippines is renowned for its authentic Filipino cuisine, inviting atmosphere, and top-notch service. The restaurant, which aims to highlight the rich culinary heritage of the Philippines, gets its name from the well-known Filipino artist, writer, and diplomat Emilio Aguinaldo, also known as Abe.
The restaurant's interior is styled in a warm, rustic manner, with wooden furniture, cozy lighting, and old Filipino artifacts decorating the walls. There is a friendly staff, a buzz of conversation, and a cozy, welcoming atmosphere.
Abe Restaurant Menu Best Seller
This menu is composed of Abe's most popular dishes and the ones that are the most ordered by their regular customers.
Chicken Adobado – It is a chicken dish that is stewed in soy sauce, lemongrass, saba bananas, and shiitake mushrooms. Each serving is estimated to be good for two to three people.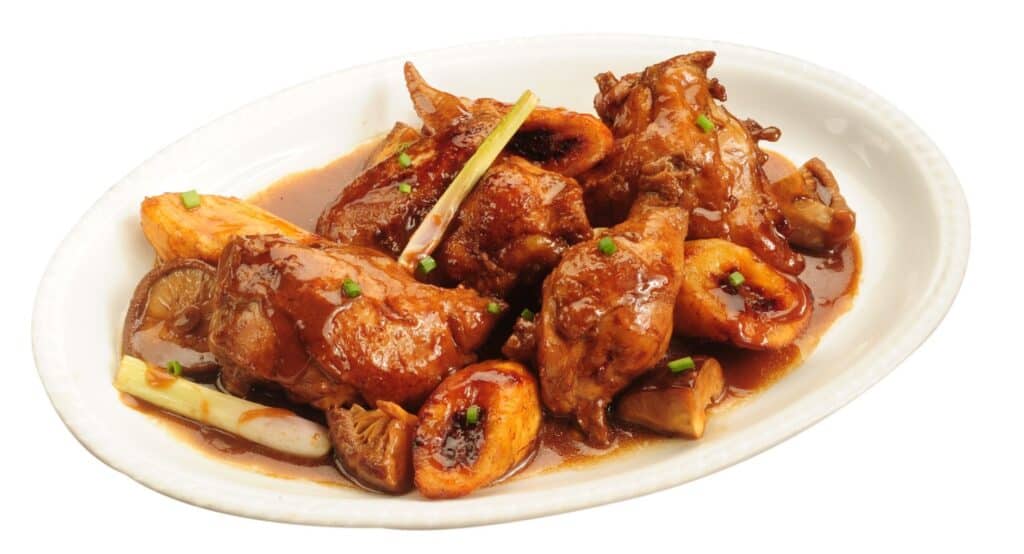 Pininyahang Manok – Pininyahang Manok is literally translated as chicken with pineapples in English, this menu from the Abe Restaurant uses pineapple juice to marinate the chicken slices before they are stewed with pineapple chunks. The secret to the strong pineapple taste is to marinate them a bit longer than normal.
Sugpo sa Gata – Large prawns are cooked in coconut milk after being sauteed with garlic, onions, and red pepper flakes in a traditional Filipino dish called Sugpo sa Gata. It is best paired with rice because of its strong flavor from the coconut and prawn juices.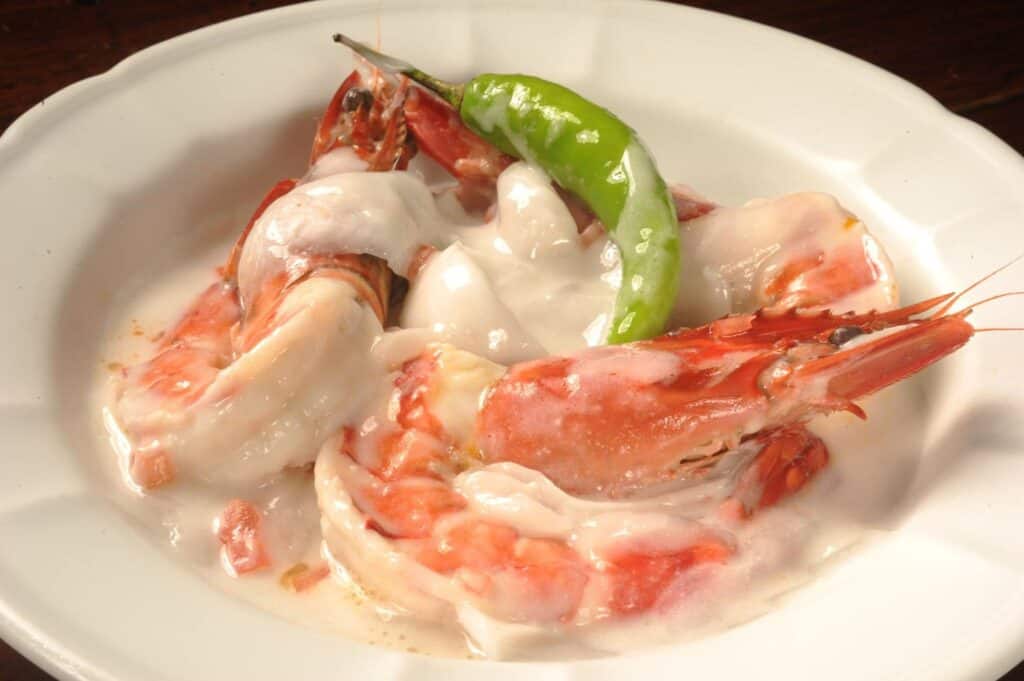 Small Dishes
It is made up of small plates with a la carte orders for bite-sized portions of food. Since it can be consumed during any course of the meal, it is more versatile than appetizers.
Gambas al Ajillo – This is a Spanish dish given a Filipino twist. It is made of shrimp that were cooked in garlic-infused olive oil, which also has smoke paprika undertones and a hint of sweetness from the sherry.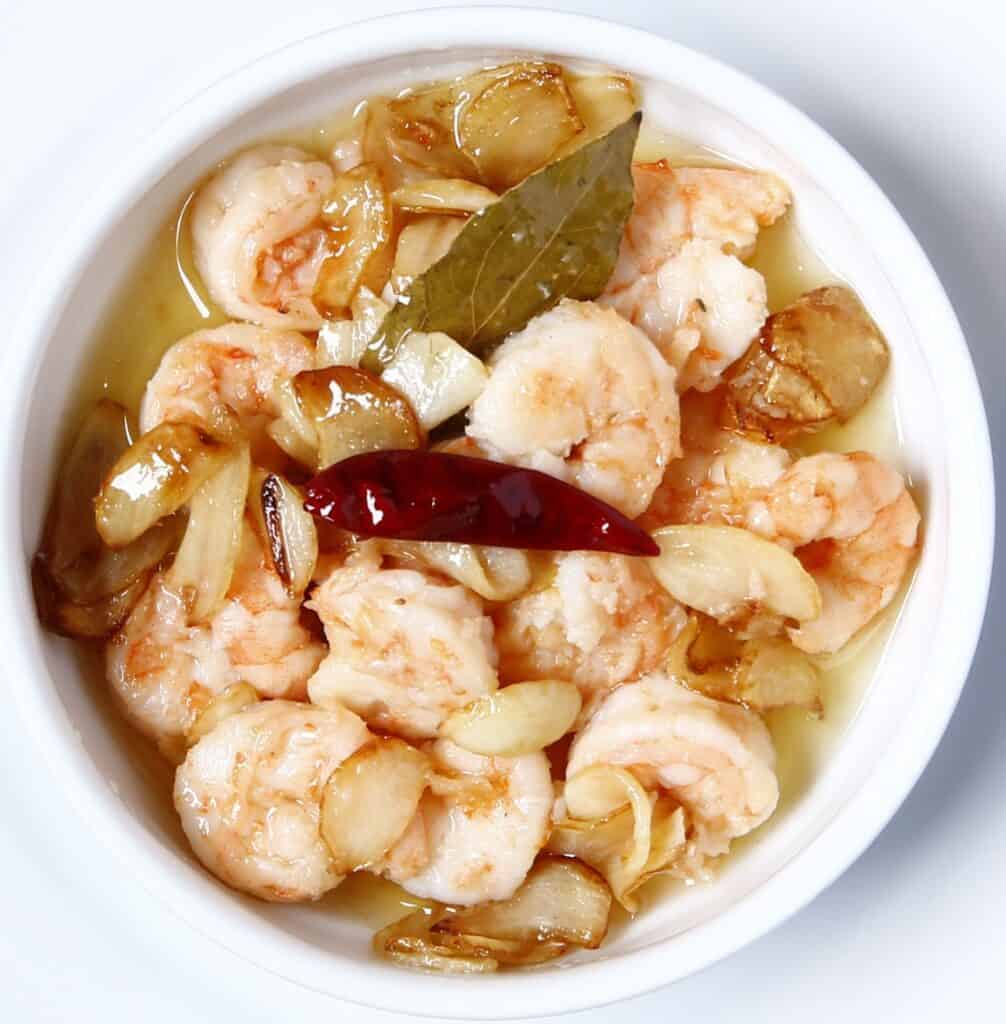 Spicy Sisig Pampanga – Sisig is the most popular Kapampangan dish, which uses grilled pork belly as its main ingredient. Because of the large amount of vinegar that is infused in this dish, it was originally meant to have a sour and tangy flavor.
Lumpiang Ubod – This type of Filipino spring roll is given an extra special touch by using sauteed palm heart filling, homemade crepe wrappers, and a delectable peanut sauce. This Abe Restaurant menu makes a hearty and filling lunchtime snack or main dish.
Fresh Harvest
The dishes on this menu are made with ingredients that have just been harvested, giving them a fresher flavor.
Bicol Express – The traditional Bicol Express recipe's sparknotes of chili pepper and bagoong are delighted by the coconut milk's subtle sweetness. This contrast has long given the dish a bewitching richness in flavor.
Langka at Pusit sa Gata – It is a simple and delectable squid dish that is prepared Filipino style and is best enjoyed with pippin' hot rice!
Laing with Tinapa – Laing is a Filipino dish made with dried taro leaves and coconut milk. This dish originated in Bicol and has become popular in the entirety of the Philippines. It is given a slight twist by including tinapa in the cooking process.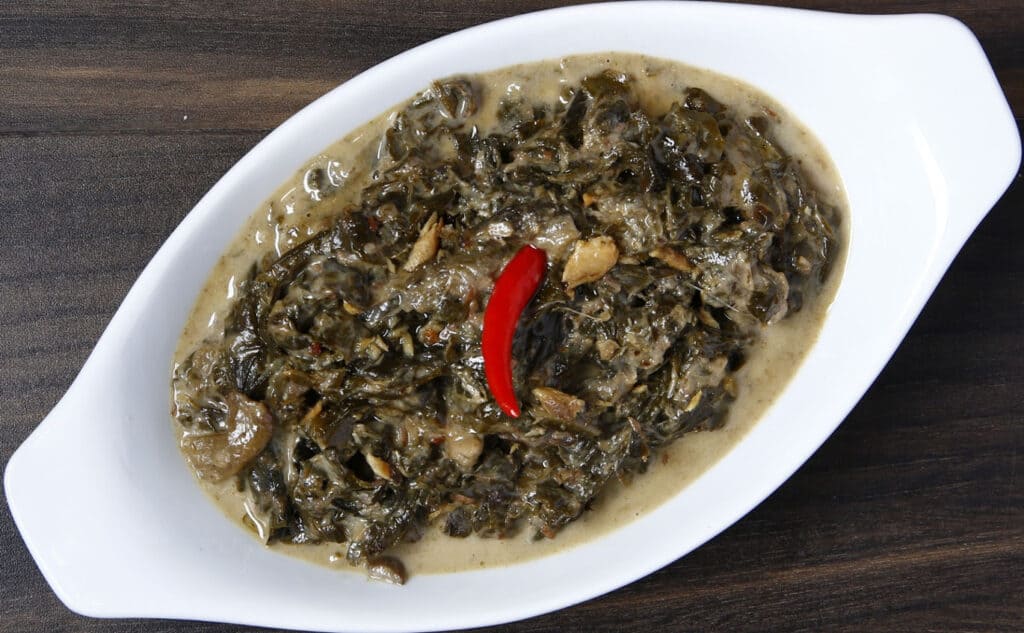 Stew and Fries
There are many different Filipino dishes available on this menu from the Abe Restaurant, including options for pork, beef, fish, and seafood. The menu offers traditional Filipino dishes that are typically eaten with steamed rice, like Humba, Klassik Kaldereta, and Bistek Filipino.
A special and inventive dish on the menu is Knockout Knuckles, which is a deep-fried pork knuckle covered in a savory hot sauce. Another dish that will knock you out is The Day After, which features a fiery stir-fry of pork and seafood.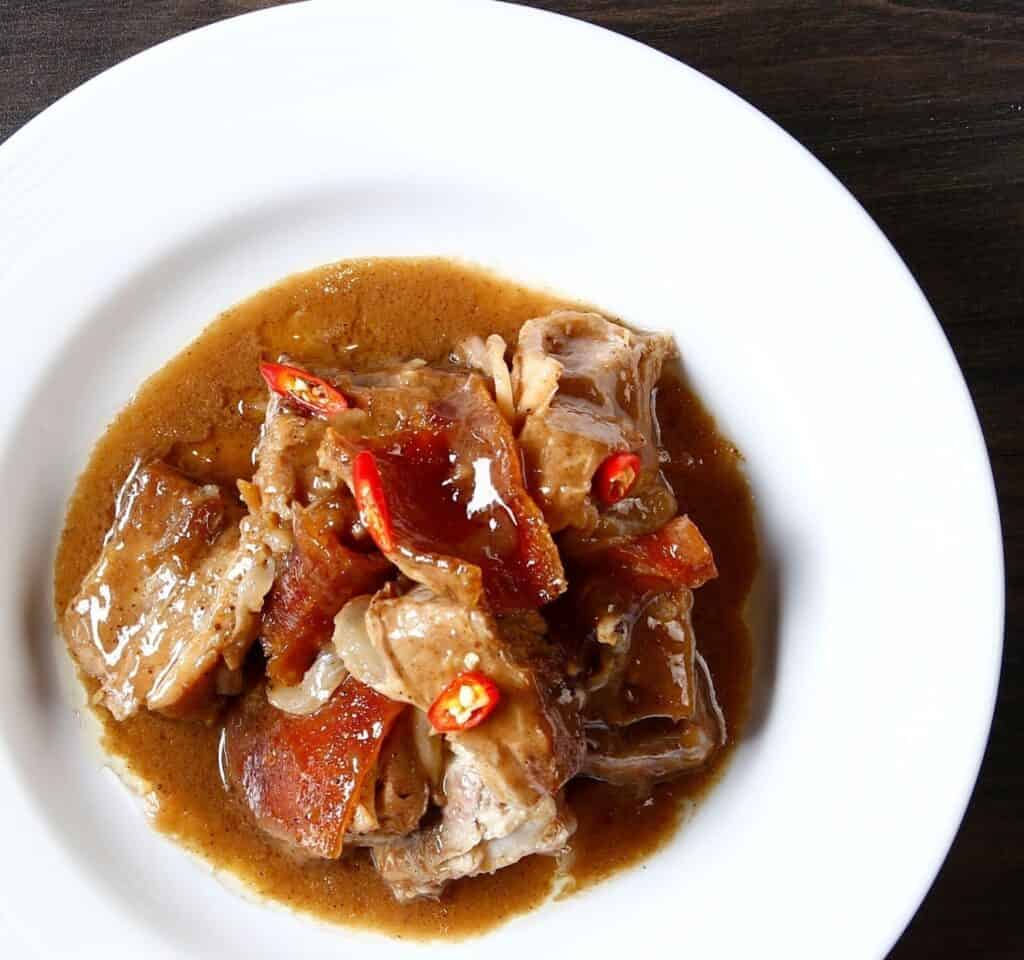 This menu features a selection of creative and traditional dishes that are sure to appeal to a variety of palates.
Abe Restaurant Specialties
The classic Filipino dishes on the Abe Specialties menu at Abe Restaurant have all received a distinctive and contemporary twist. A wide variety of expertly prepared and flavorful Filipino comfort food is available on the Abe Specialties menu. The fusion dishes on the menu give traditional Filipino dishes a distinctive and imaginative twist, creating an unforgettable dining experience.
Salad and Relishes
For those seeking a healthier option or a side dish to go with their main course, Abe Restaurant's Salad and Relishes menu offers a variety of light and refreshing dishes. The salad and relish menu at Abe Restaurant has a great selection of energizing and light dishes that are ideal as flavorful side dishes for a main course or for those seeking a healthier option.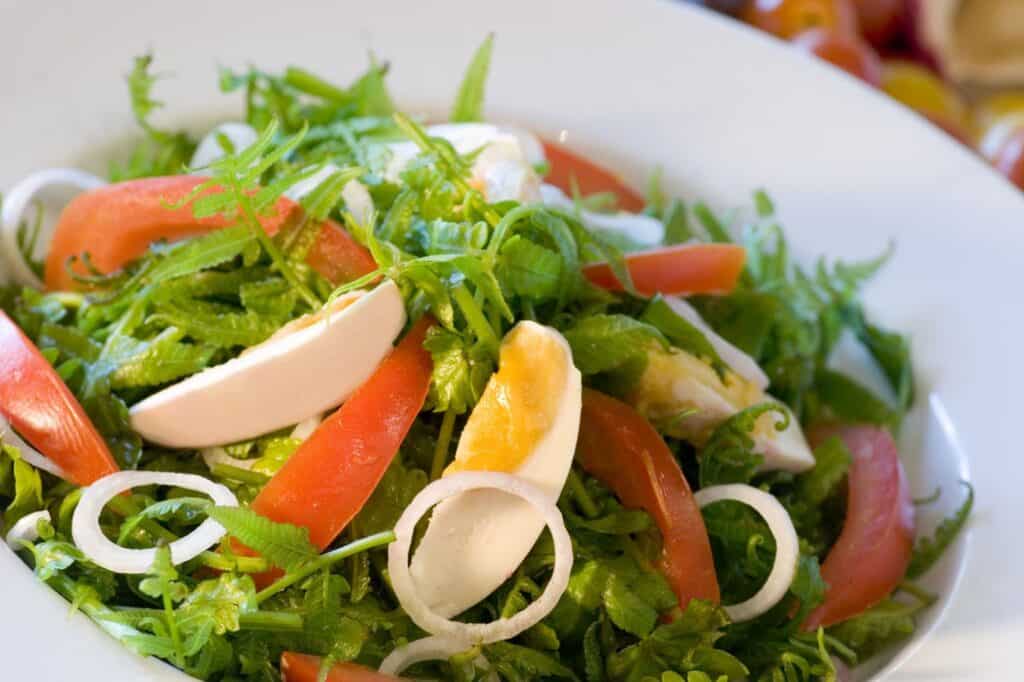 Hearty Soup Dishes
For those seeking a warm and filling meal, Abe Restaurant's Hearty Soup Dishes menu offers a variety of warm and comforting soups. For those seeking a filling and satisfying meal, the Hearty Soup Dishes menu at Abe Restaurant has a great selection of warm and comforting soups. The dishes are authentic and burst with flavor thanks to the use of regional ingredients and traditional cooking methods.
Abe Restaurant Menu Delivery
Every dish on Abe's menu is now available for delivery. When their regular customers are hungry, this offers convenience and saves them time from going out and ordering by themselves. With the aid of applications like FoodPanda and GrabFood, placing an order is now simpler. Customers can browse the online store of Abe by simply downloading one of these applications on their mobile devices.
Abe Restaurant Social Media Pages
Make sure you don't miss out on the opportunity to stay informed about Abe Restaurant's latest promotions, newly introduced food menus, and discounts. You can follow their social media pages by clicking on the links provided below:
Facebook: https://www.facebook.com/AbePhilippines/
Instagram: https://www.instagram.com/abephilippines
Email: [email protected]
Conclusion
The Filipino-style dishes served on Abe's menu are delicious and irresistible, and you won't ever get tired of them. Abe's positive attributes both include both the restaurant itself and the caliber and flavor of the food they serve. The dining area is top-notch, the staff is competent, and the interior design is excellent!