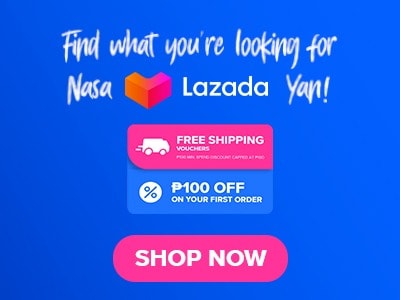 If you're searching for a place to enjoy top-quality food without breaking the bank, let me introduce you to Bad Cafe! The Bad Cafe menu is packed with a variety of delicious options, including chicken, pork, corned beef, salads, snacks, sandwiches, pasta, and mouthwatering desserts. No matter the time of day, whether it's breakfast, brunch, lunch, or a quick snack, Bad Cafe has carefully prepared meals to satisfy your cravings.
What's more, they have seasonal guilt-free specials like Quorn Meat Free Chicken in Salad and Teriyaki varieties for those who want healthier choices. Coffee lovers will also be delighted with their specialty coffees, such as Latte, Americano, Cold Brew, Espresso, and more. So, if you're curious about the Bad Cafe menu and whether it's worth a try, let's dig a little deeper into their whereabouts, products, and prices to find out! Are you ready to embark on a delicious journey with Bad Cafe? Let's get started!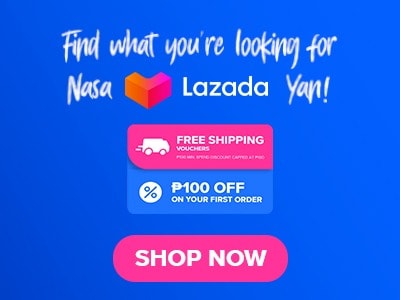 Below, you'll find the updated list of Bad Cafe menu prices.
Menu Items
Price (PHP)

Lunch Plates

Crispy Fried Pork
280
Homemade Corned Beef
395
Honey Garlic Chicken
280
Salmon Teriyaki
385
Slow Cooked Pulled Pork
280
Fried Rice
30
Adlai
50

Pica Pica

Chicken Tender Bites
230
Deep Fried Enoki Chips
220
Fried Chicken
270
Patatas Bravas
250
Potato and Salmon Croquettes
280
Spam Fries With Tomato Jam
240

Seasonal

Quorn Mea-Free Chicken Teriyaki
280
Upgrade
Fried Rice
30
Adlai
50
Quorn Meat-Free Chicken Salad
300

Breakfast

Avocado And Bacon Tartine
360
Breakfast Bagel
280
Breakfast Sandwich
260
Lox Bagel
360
Mushroom Tartine
295
Scrambled Tofu Pesto Tartine
260
Smoked Salmon Nicoise Tartine
395
Waffle (Apple Crumble)
270
Waffle (Blueberry and Cream Cheese)
270
Waffles (Plain)
200
Waffles with 2 pcs Fried Chicken
470
Waffles with 2 Poached Eggs
340
Yogurt Parfait
195

Tea

Chai Latte (Hot/Iced)
200
Genmaicha (Hot/Iced)
160
Genmaicha Brown Sugar Milk Tea (Hot/Iced)
200
Matcha (Hot/Iced)
160
Matcha Latte (Hot/Iced)
200

Brunch Plates

High Protein Big Breakfast
630
Homemade Corned Beef
520
Shakshouka Plate
370
Vegetable Fritata
370

Desserts

Bittersweet Cookie
170
Calamansi Pie
215
Matcha White Pistachio Cookie
170
White Chocolate Macadamia Cookie
170

Salads

Grilled Chicken Salad
380
Side Green Salad
195

Sandwiches

Fried Chicken
270
Grilled Cheese
390
Pesto Chicken Sandwich
390
Pulled Pork
250

Pasta

Bacon Spinach & Sundried Tomato
370
Chicken and Mac N Cheese
540
Ginger Scallion Salmon
495
Grilled Chicken Pesto Pasta
380
Mac N Cheese (Half Order)
290
Mac N Cheese (Whole Order)
400

Coffee

Americano (Hot/Iced)
150
Cold Brew (Large)
180
Cold Brew (Regular)
160
Cold Brew Latte (Large)
200
Cold Brew Latte (Regular)
180
Espresso
130
Latte (Hot/Iced) (Large)
190
Latte (Hot/Iced) (Regular)
170
Mocha (Hot/Iced) (Large)
210
Mocha (Hot/Iced) (Regular)
190
Spanish Latte (Hot/Iced)
190
Add On: Soy Milk
40
Foamy Hazelnut Cold Brew (Large)
220
Foamy Hazelnut Cold Brew (Regular)
200
French Vanilla Latte (Large)
240
French Vanilla Latte (Regular)
220
Horchatta Latte (Large)
220
Horchatta Latte (Regular)
200

Other Beverages

Chocolate (Hot/Iced) (Large)
180
Chocolate (Hot/Iced) (Regular)
160
Ginger Lemonade (Hot/Iced)
160
Homemade Cola
190
Homemade Ginger Ale (Large)
210
Homemade Ginger Ale (Regular)
190
Horchatta (Iced)
180
Horchatta (Regular)
160
Iced Shaken Tea (Lychee)
170
Iced Shaken Tea (Passion Fruit)
170
About Bad Cafe
Bad Cafe was established by Brian and Dianne, and they named it after their first names. Their love and passion for specialty coffee inspire them to visit different places worldwide that offer the best coffees. They got the idea of building a place where people could enjoy handcrafted coffee and desserts when they visited La Marzocco Factory in Scarperia, Florence.
Bad Cafe Menu Best Seller
Bad Cafe offers various flavorsome and healthy dishes perfect for main meals and snacks. Here are some of the best-selling food and beverages you should try when you visit or order from this restaurant.
Spanish Latte – It is an all-time favorite drink of its customers, made with espresso and steamed milk. The unique taste and warmth that it gives to diners make it irresistible. This Spanish Latte is available in hot and iced variations so that it can be enjoyed at any time of the day.
Cold Brew Latte – One of the popular beverages loved by its patrons as it has a satisfying taste. The cold brew used on this latte is steeped for 18 hours, giving this drink a robust flavor, and milk is added, making it smoother and more flavorful.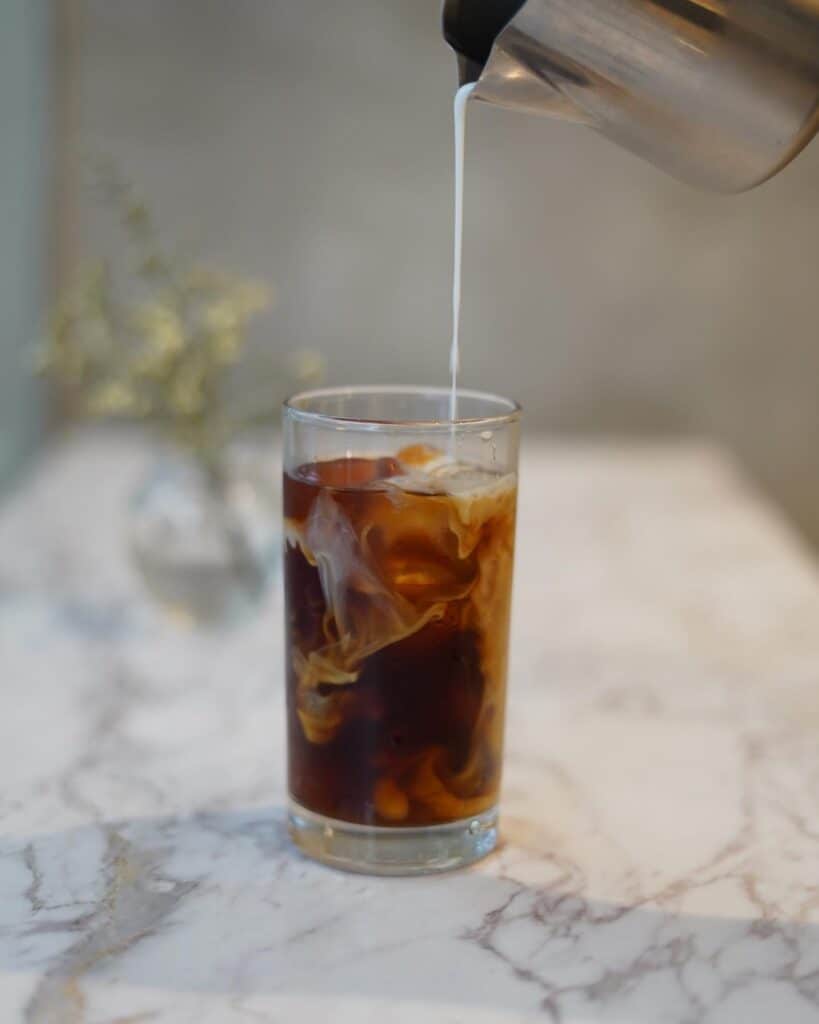 Grilled Cheese Sandwich – A mouthwatering sandwich where sourdough is filled with three kinds of cheese: gruyere, red cheddar, and mozzarella. The bell pepper and tomato added as its filling imparts a delicious flavor, gratifying each bite. Bad Cafe serves this sandwich with a small salad and spicy tomato jam to make it filling and enhance its taste.
Honey Garlic Chicken – This menu of Bad Cafe consists of white steamed rice, pickled veggies, and honey garlic chicken. The sweet taste of honey balances the strong flavor of garlic, making the chicken flavorsome. If you want to level up your meal, upgrade the plain rice to adlai or fried rice. 
Grilled Chicken Pesto Pasta – The pasta is cooked masterfully with walnut pesto, tomato, cheese, and other secret ingredients. This pesto pasta is paired with slices of grilled chicken that is juicy, tender, and appetizing.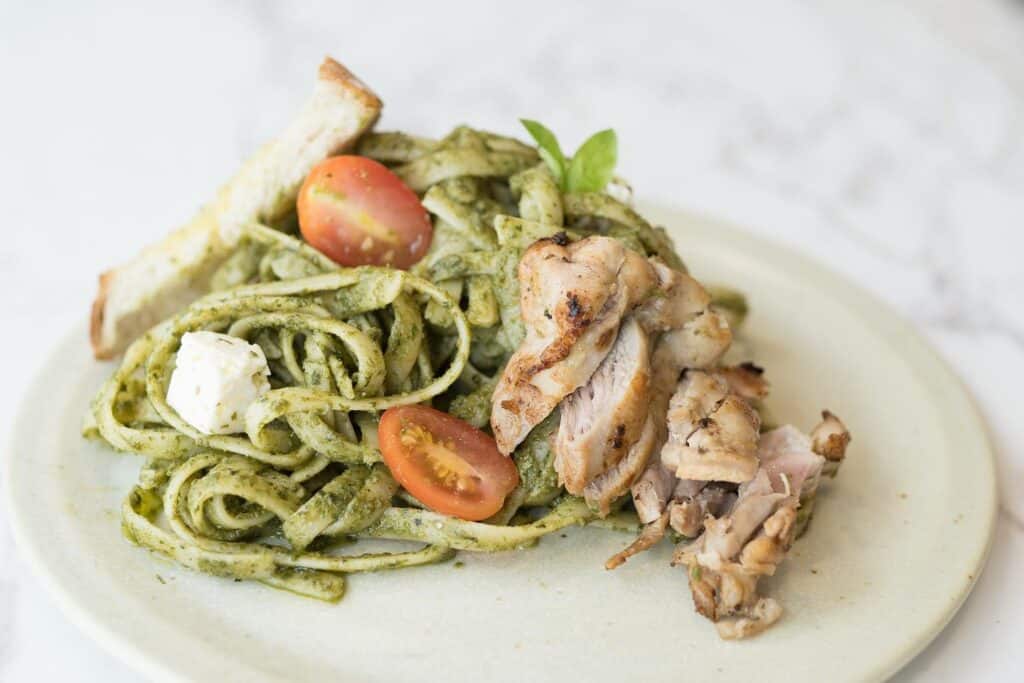 Bad Cafe Menu Brunch Plates 
The brunch plates served by Bad Cafe consist of shakshouka, vegetable frittata, big breakfast, and corned beef. These brunch meals are served with fresh seasonal fruits and other dishes to make them more filling and nutritious.
High Protein Big Breakfast – Having a high-protein breakfast is good for the body, as it provides numerous health benefits that will keep you active and healthy. This meal comprises scrambled eggs, sausage, spam, bacon, hashbrown, garlic toast, salad, and fresh fruit.
Homemade Corned Beef – This breakfast meal of Bad Cafe includes corned beef, salad, fresh fruit, and hashbrown. The corned beef included in this meal is made from beef brisket and is nitrate-free.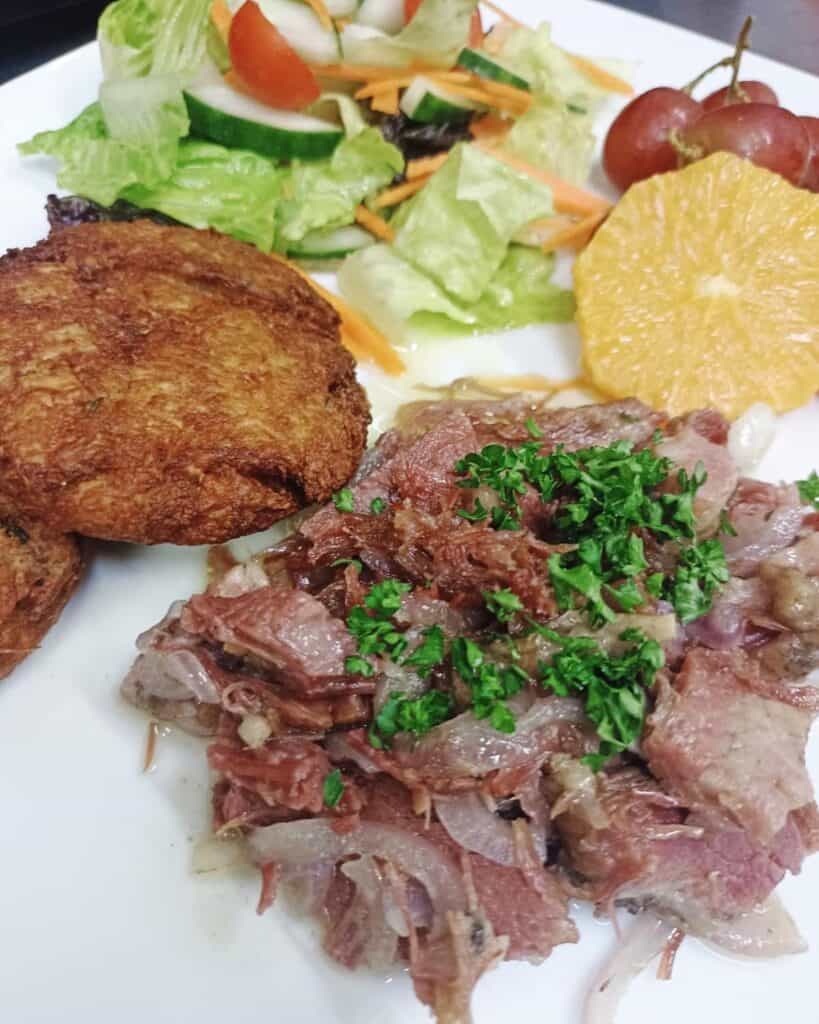 Vegetable Frittata – Vegetable frittata is a wholesome cuisine packed with flavors and essential nutrients. It is made with fresh vegetables, eggs, and special ingredients mixed creatively. This delicious dish is served with lemon vinaigrette and fruits and can be enjoyed at any time of the day as it makes a great meal.
Pica Pica Menu
Bad Cafe offers pica pica or finger foods such as Chicken, Spam Fries, Patatas Bravas, Enoki Chips, and Croquettes. These snacks are loved by people of all ages as these foods are filling and highly palatable.
Chicken Tender Bites – This is a great appetizer, snack, or viand suitable for all ages, making it a great companion while bonding with your loved ones. The bite-sized chicken pieces are cooked in a soy garlic taste that gives a delicious taste. It is also drizzled with sesame seeds and greens, making it eye-catching.
Deep Fried Enoki Chips – An appetizing chip made by coating Enoki mushroom in a special batter and frying it. Its needle-like caps' crunchiness and mild taste make it a must-try dish for those who want to try something new and delicious.
Spam Fries with Tomato Jam – Spam is a well-known luncheon meat that is always a hit among all age groups. These savory spam fries are loved by kids and adults as they have an appealing taste. Bad Cafe serves these comforting fries with tomato jam to boost its flavor.
Bad Cafe Breakfast Menu
Start your day with these breakfast meals served by Bad Café, such as waffles, sandwiches, tartine, and bagels. These cuisines are healthy and have a distinctive taste as their ingredients are mixed expertly and creatively.
Avocado and Bacon Tartine – This Bad Cafe menu is a delicious tartine perfect for starting your day as it is nutritious and delicious. The tartine bread is topped with avocado, bacon, tomatoes, greens, and other ingredients. 
Lox Bagel – The bagel is stuffed with smoked salmon, cream cheese, capers, and onion. It is one of the popular items on its menu as the crowd loves its surprising goodness that gives them a satisfying dining experience.
Waffle – Bad Cafe serves this waffle with homemade cola syrup made with cinnamon, lemon, and orange. The variations of this waffle are plain, blueberry & cream cheese, with two pieces of fried chicken, two poached eggs, and apple crumble.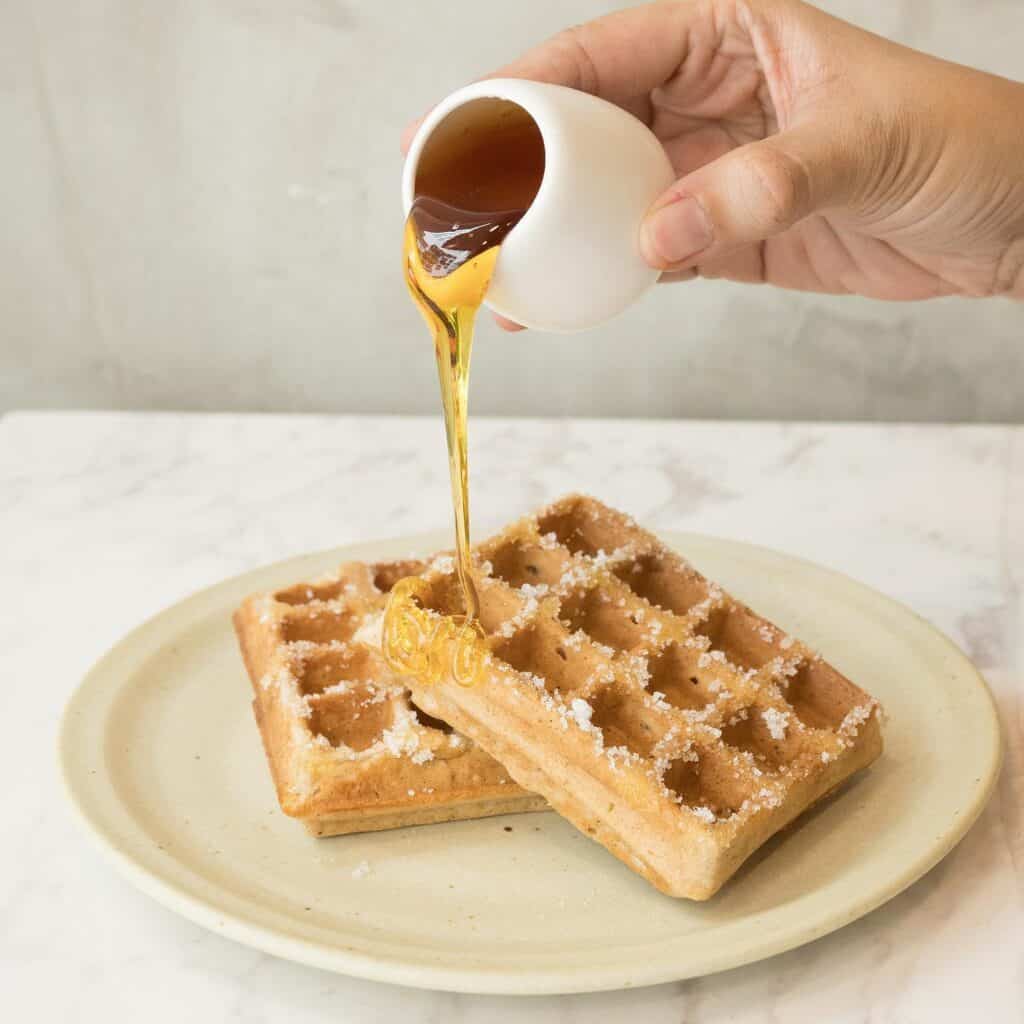 Tea
Bad Cafe offers various tea beverages with a delicious taste. It serves Matcha made with Ito En Japanese green tea powder, and Genmaicha prepared using Ippodo, a product from Japan made with roasted and popped brown rice green tea. For those who are into latte, it provides Chai Latte made with Indian spiced tea with milk and Matcha Latte with milk. If you are a milk tea lover, the Genmaicha Brown Sugar Milk Tea, which consists of milk, condensed milk, and brown sugar syrup, is perfect.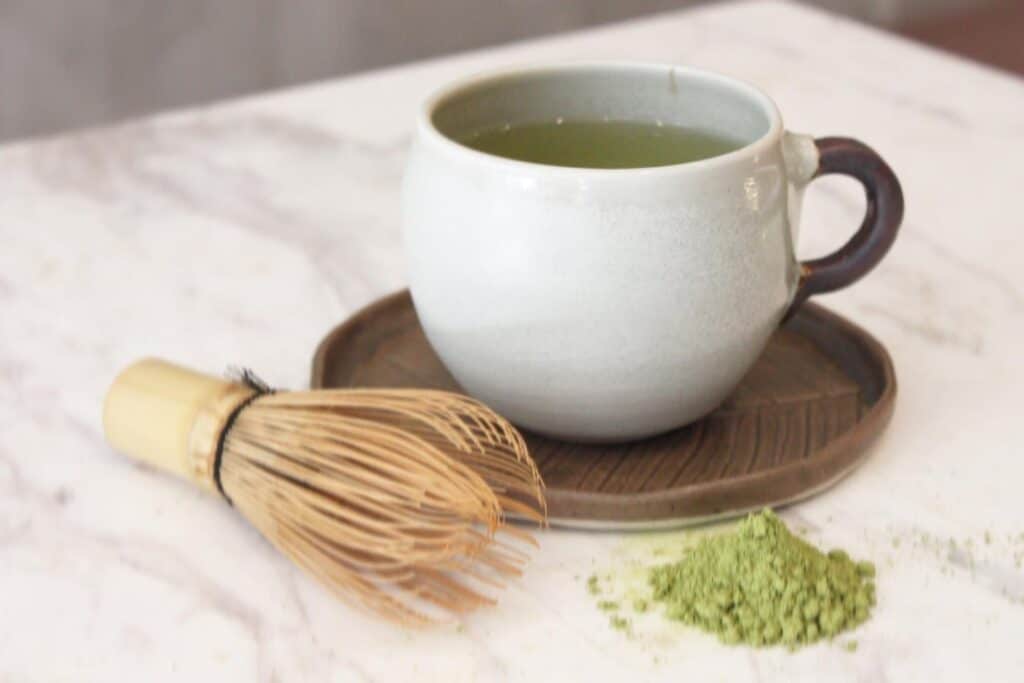 Coffee
The comforting coffee beverages served by Bad Cafe come in different variations. It offers Latte, Mocha, Cold Brew, Cold Brew Latte, Espresso, Americano, and Spanish Latte, where you can add soy milk to make it more flavorful. This restaurant also provides Foamy Hazelnut Cold Brew, Horchatta Latte, and French Vanilla Latte. Most of these coffees are available in hot and cold variations, making them perfect to be consumed at any time of the day. 
Bad Cafe Menu Delivery
You can easily enjoy the delicious meals from Bad Cafe in two simple ways. First, visit their official store at https://badcafe.storehub.me/ to place your order online. Second, if you prefer, you can also order through popular delivery platforms like GrabFood, Foodpanda, and Pickaroo. This way, you can have your favorite meals from Bad Cafe delivered right to your doorstep, making it super convenient for you!
Social Media Pages
Their social media pages are a window into the world of Bad Cafe, where you can discover the stories behind their dishes, get exclusive sneak peeks, and indulge in virtual tastings. Join them in embracing the rebellious spirit of Bad Cafe and break free from the ordinary.
Facebook: https://www.facebook.com/badcafeph/
Instagram: https://www.instagram.com/badcafeph/
Twitter: https://twitter.com/badcafeph
Website: https://www.badcafe.com/contact
FAQs
Where is Bad Cafe Philippines located?
Bad Cafe Philippines is located at Windsor Tower (Unit 101-A, H258+2C8 Windsor Tower, 163 Legazpi Street, Legazpi Village, Makati, 1223 Metro Manila).
What are the operating hours of Bad Cafe Philippines?
Bad Cafe Philippines is open from 8:00 AM to 9:00 PM on Sunday, Monday, Tuesday, Wednesday, and Thursday; and from 8:00 AM to 10:00 PM on Friday and Saturday.
What types of food and drinks are served at Bad Cafe Philippines?
The types of food offered by Bad Cafe Philippines are salads, sandwiches, pasta, chicken, pork, snacks, tartine, and beef, while the types of drinks it serves are tea, coffee, chocolate, lemonade, and soda.
Does Bad Cafe Philippines offer gift cards?
Bad Cafe Philippines do not offer gift cards.
Conclusion
The Bad Cafe menu is known for its specialty coffee, such as Spanish Latte and Cold Brew Latte. Most of its customers love this place as it provides a good space, a relaxing environment, and a reliable internet connection, so they can still work or do their other stuff online while indulging in heartwarming food and beverages. The cuisines and beverages it offers always make its diners happy and satisfied.