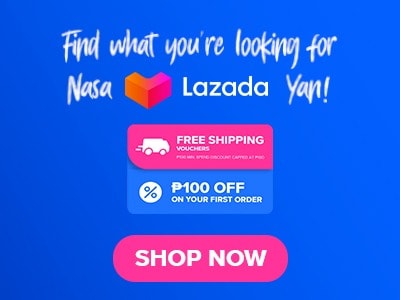 The popularity of seafood is on the rise in the Philippines. There is seafood in our nation, no matter what sort it is. Because fishing has long been the primary means of subsistence in the Philippines, the people here like seafood, and you should try some as well. Enter The Red Crab menu; you may always go to this restaurant to satisfy your demands for seafood. One of the top seafood menu items in the nation is available there. The greatest qualities of this restaurant are discussed in this post. It provides information on the restaurant's mission, top menu items, and benefits of dining there.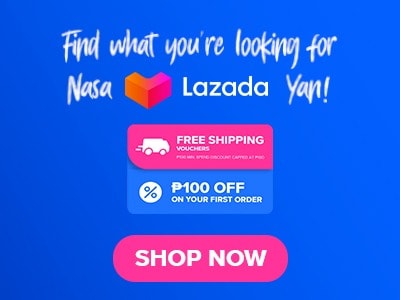 Menu Items
Price (PHP)

Shrimp Bucket

Chili Cajun
1088
Butter Garlic
1088

Sinabawan

Sinigang Na Baboy
434
Sinigang Na Hipon Sa Sampalok
489

Crabs

Crab Trays
2068

Filipino Favorites

Adobong Pusit Klasiko
539
Lechon Kawali
375
Kare-Kare with Lechon Kawali
495

Desserts

Ginataang Bilo-Bilo
190

Seafood Pansit at Lugaw Specials

The Red Crab Pansit
435
Pusit Pansit Negra
388

Starters

Squid Sisig
325
Chicharon Bulaklak
277
Crispy Crablets
204
Gambas Al Ajillo
434
Classic Sisig Kapampangan
272

Seafood Buckets

Mixed Seafood-Buttered Garlic
648
Mixed Seafood-Crab Roe Adobo
648

Sugpo

Garlic Prawns
652
Prawns
652
Prawns In Chili Kangkong
652

Noodle & Rice

Tinapa Fried Rice
299
Crab Fat Fried Rice with Crispy Crablets
325
Crispy Pancit Canton
434
Seafood Pancit Canton
434
Paella Negra
543
About The Red Crab
The Red Crab Group of Restaurants seeks to define and establish national standards for crab and seafood cuisine. It was founded in 1999, and its flagship shop is in Angeles, Pampanga. After a year, the proprietors opened their first shop in Manila. The Red Crab Group of Restaurant's goal is to establish a strong network of innovative, specialty restaurants of the highest caliber using the greatest Filipino agro-resources, skill, and global tastes. Customers may feel the individuality, uniqueness, and drama that each idea brings to the table.
The Red Crab Group extended chances to businesspeople through franchise arrangements and co-ownership of chosen ideas in Davao, Cagayan de Oro, Subic, Cebu, and Baguio in 2010 in response to numerous requests from franchisees. All of the restaurants are designed for family get-togethers and festivities, and as always, the cuisine will be exquisite and lavish so that every dining experience will be cherished. The goal of the Red Crab Group of restaurants is to become the go-to spot for special events and celebrations.
The Red Crab Menu Best Seller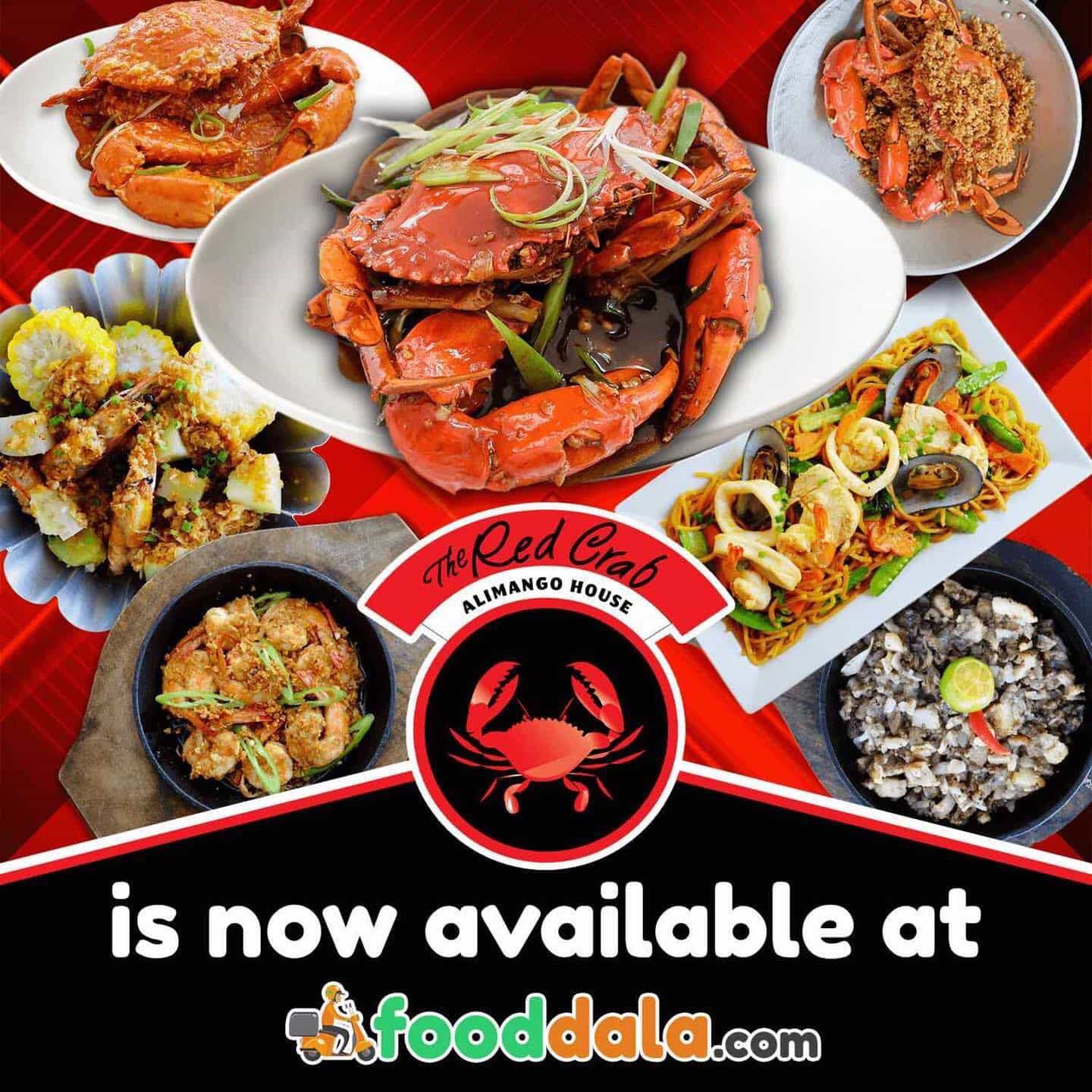 Kansi Bulalo – Kansi has been compared to the classic sinigang in terms of flavor. Although the two have similar sour notes, the former has a far more nuanced taste profile thanks to the inclusion of lemongrass and atsuete. is a beef soup that has its roots in the Western Visayas. Bone marrow is used, which has been cooked until gelatinous, together with beef shank. It has a distinctively mild sour flavor from fruits like batuan or bilimbi. It starts with a tasty beef broth that instantly transports you back to your own kitchen. A slurp of the marrow simply strengthens your affection for the beef broth once it has already been established.
Heavy Weight Crab – Even while crab has a little fishy flavor, it is very different from the normal fish flavor associated with fatty fish. It could be helpful to imagine crab flesh as salty or oceanic, similar to the flavor and aroma of sea spray and air. White flesh, crab is less tender and salty than chicken or steak and has no overt fish flavor. Instead of smelling like fish, it takes on aromas like butter for a more pleasing flavor. It is one of The Red Crab menu favorites choices.
Sinigang na Baboy – In a tamarind broth, pork belly and other veggies are cooked. It's a must-try traditional Filipino favorite. The flavor of sinigang na baboy is acidic and beefy. Pork ribs, veggies, and fresh tamarind or tamarind powder are used to make this sour soup. Undoubtedly, pork sinigang is a favorite in many Filipino homes. Of all, there aren't many things not to adore about tender pork belly in a flavorful stew.
The Red Crab Filipino Favorites
Squid Sisig – The spicy and smokey tastes of this Red Crab menu are intense and the meat is luscious and tender. It is well either as a main meal with steamed rice or as an appetizer with a cool lager. A tasty meal called squid sisig is created with chopped, grilled squid, onions, and spices. You'll enjoy this meal, without a doubt.
Chicharon Bulaklak – Ruffled fat appears to be a tissue rather than actual fat or gut. It is a mesentery, which is the connection between the pig's body and its internal organs.
Crispy Crablets – Small crabs that have been seasoned and deep-fried till crispy are known as Crispy Crablets. While some of these crabs are raised in fish ponds, they are often found on riverbanks. These little crabs are occasionally captured in rice fields. Among Filipinos, this dish has gained popularity as an appetizer. This dish pairs nicely with beer or other alcoholic beverages and is frequently served with a hot vinegar dip.
The Red Crab Starters
Adobong Pusit Klasiko – Adobong Pusit is a delectable squid dish prepared using the traditional adobo technique in the Philippines. Any squid will work for this recipe, technically. However, little to medium-sized squids is strongly advised since they have a stronger taste than larger ones.
Lechon Kawali – Lechon kawali has a salty, extra-crispy surface and a moist, soft interior with fat and juicy meat. An entire dish of the fried pig is dangerously easy to consume because of the rich mixture and mild acidity of cane vinegar, which cuts through the fat just enough. The most straightforward way to define lechon kawali is as crispy deep-fried pork. Typically, it is prepared with a pig belly, also known as liempo. White rice should be served alongside this meal for lunch or dinner. It tastes good with dipping sauce as well. This meal should not be confused with lechon, which is regarded as the Philippines' national cuisine. Different techniques are used to cook the two meals. Additionally, they differ in terms of appearance.
The Red Crab Menu Delivery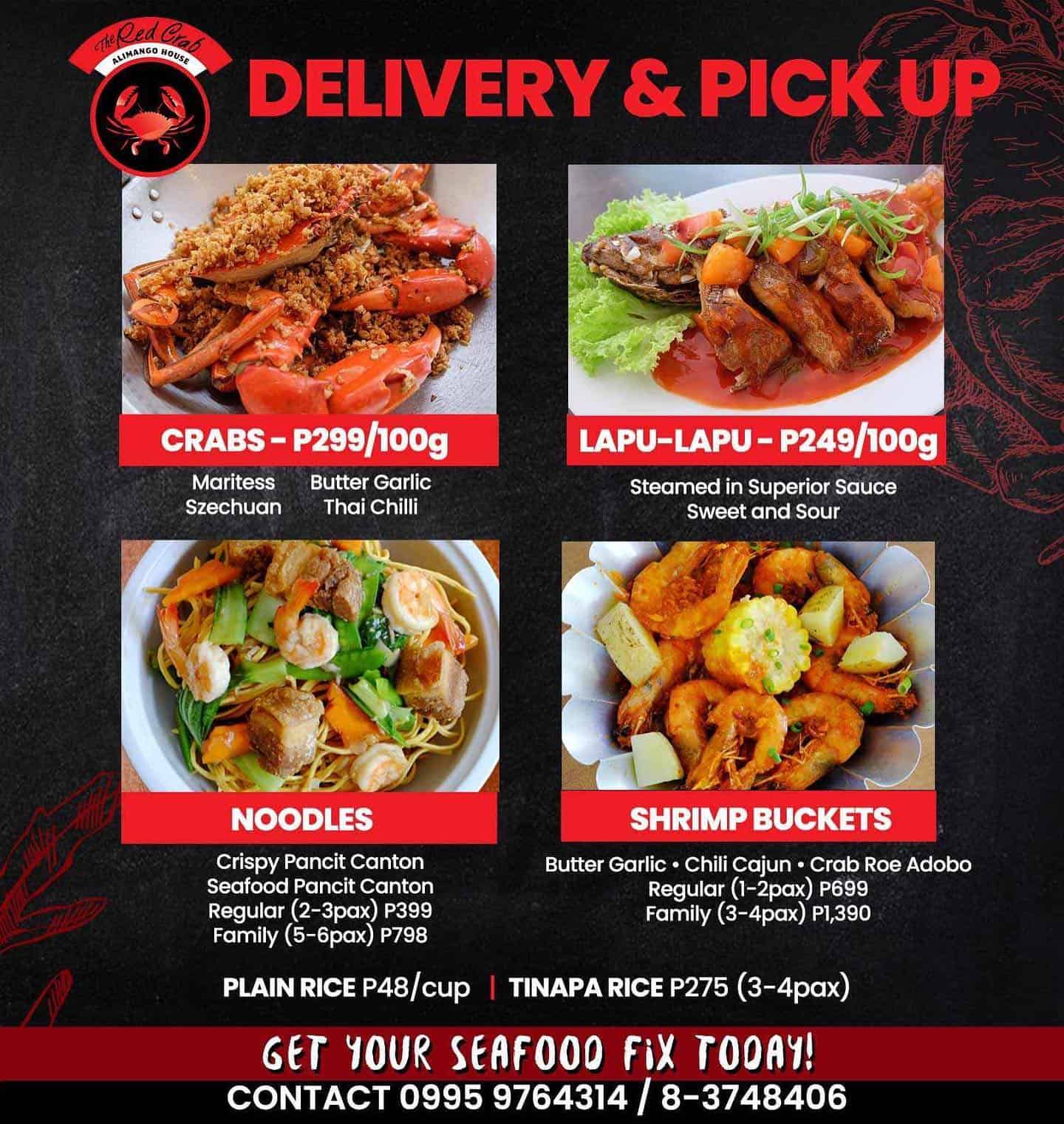 Bring your preferred Red Crab Group foods home. If you want to order outside of Metro Manila, just send them a message on their Facebook page. They only deliver in certain parts of Metro Manila. For simplicity and convenience, it is advisable to place an order through their website, https://trcdelivery.com/pages/the-red-crab/.
Social Media Pages
If you want to get the latest updates of The Red Crab menu, current promo, and its price, then you must subscribe to their social media pages. In this way, you won't miss any important updates whenever they update their profile. To follow them, check their Facebook and Instagram below:
Facebook: https://www.facebook.com/RedCrabPH/
Instagram: https://www.instagram.com/theredcrabph/
Conclusion
Crab flesh is renowned for its sweet taste, delicate flavor, and sensitive texture. Crabs may be found in a wide range of salty, brackish, fresh, warm, and cold aquatic and even terrestrial settings, which causes a variety in their tastes and other characteristics. The Red Crab menu is among the greatest in the Philippines, as was previously said. It has a distinctive bestseller cuisine that is sure to gratify seafood enthusiasts.