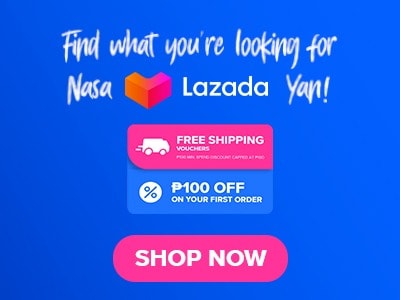 Are you looking for a restaurant that can satisfy your cravings with great-tasting Filipino food? A place where you can relax and enjoy every moment with your family and friends with a friendly and welcoming ambiance, a lot of food selections to choose from very good service, and reasonable prices? Look no more since I found the perfect restaurant for you. This restaurant is called Max's. They have a lot of yummy Filipino dishes to offer that you will surely enjoy and take note their corner bakery is a must-try too. Let's talk about Max's restaurant menu, let's get to know them more and what can they offer. Without further ado, let's start.
Below, you'll find the updated list of Max's Restaurant menu prices.
Menu items
Price (PHP)

We Recommend

Max's Whole Fried Chicken
575
Beef Kare-Kare
919
Chicken Pancit Canton
185
Sizzling Tofu
344
Crispy Pata
884
Sinigang na tiyan ng Bangus
515
Chicken Lumpiang Shanghai
265
Fresh Lumpiang Ubod
137

Max Fried Chicken

Max's Half Fried Chicken
330
Max's Whole Fried Chicken
575
Family Chicken Basket 8pcs
999
Condiments Trio (Max's banana ketchup, Worcestershire sauce
149
And Hot Sauce)

Rubys Favorite

Tinapa spring roll
263
Pork Barbecue
241
Sizzling Tofu
344
Chicken Sisig
309
Sizzling Bulalo
635
Sweet and Sour Fish Fillet
320
Boneless Bangus
400
Lechon Kawali
425
Chicken Chopsuey
320
Vegetable Kare-Kare
425
Beef Kare-Kare
919
Crispy Oxtail Kare-Kare
919
Crispy Pata
1035
Sinigang na tiyan ng Bangus
515
Sinigang na Hipon
560
Fried Pork Belly and Shrimp Sinigang
723
Nilagang Bulalo
805
Kalderetang Bulalo
805
Pinakbet
299
Seafood Binakol
677

Solo Meals

Sweet and sour fish fillet rice
205
Tofu Rice Bowl
205
Shanghai Rice Bowl
185
Chicken Sisig Rice Bowl
205
Kare-Kare Rice Bowl
309
Seafood kare-Kare Rice Bowl
309

Group Sets

Fried Chicken Tray
2199
Lumpiang Shanghai Tray
1385
Pancit Canton Tray
1099
Beef Kare-Kare Tray
3189

Pancit Lumpia and Rice

Mini Fresh Lumpiang Ubod
148
Mini Fried Lumpiang Ubod
148
Chicken Pancit Canton
299
Pancit Luglog Special
332
Chicken Lumpiang Shanghai
265
Fried Lumpiang Ubod
137
Fresh Lumpiang Ubod
137
Plain Rice
45
Java Rice
240
Pork Adobo Rice
275
Shanghai Fried Rice
263

Merienda and Desserts

Leche Flan
100
Triple chocolate Champorado
171

Max's Corner Bakery

Vanilla Bouquet Mini cake
459
Chocolate Bouquet Mini cake
516
Black Forest
955
Choco meringue Delight
955
Triple treat cake
739
Chocolate message cake
548
Mocha message cake
526
Vanilla message cake
526
Choco Half Roll
284
Mocha Half Roll
284
Ube Half Roll
284
Caramel Cake
416
Malagos Chocolate Cake
539
Mango Cookies
193
Cookies and Cream Cookies
193
Caramel Bar Box
242
Ensaymada
58
Pandesal
71.5
Bread Loaf whole
114
Bread Loaf Half
63
Chicken Sisig Bun
63
Pork Adobo Bun
83
Chicken Asado Bun
61
Panderosa
88
Caramel Bar 10s
150
Chocolate Cake Loaf
182
Cake Roll slice Bundle (6per pack)
251
Cream Cheese (6pcs)
368
Wheat bread
72
Malagos Caramel Bars
303
Mango Caramel Bars
358
Choco Roll Slice
42
Mocha Roll Slice
42
Ube Roll Slice
42
Pandan Roll Slice
42

Ready to Cook Products

Ready to cook boneless bangus
209
Ready to cook crispy Pata
594
Ready to cook chicken burger patty
209
Ready to cook Lumpiang shanghai mix
220
Teady to cook fresh Lumpiang Ubod mix
330
Ready to cook lechon Kawali
275
Ready to cook kare-kare (meat and sauce)
539
Max's bagoong
110
Ready to cook sweet and sour sauce
44
Ready to cook leche flan
176
Grilled pork belly meal kit
690
Pork bicol express meal kit
449
Pork binagoongan meal kit
311
About Max's Restaurant
Max's Restaurant begins serving in 1945 after world war two, Maximo Jimenes a teacher started to befriend those American troops stationed in Quezon city, they started going to Maximo's house to drink, and eventually, the soldiers insisted that they will pay for their drink and told Maximo that he should open a place where the troops could enjoy the food and drinks. Maximo's place serves chicken, steak, and drinks, Maximo's niece Ruby manages the kitchen and created a special recipe that became the Troop's favorite, later on, other people heard about the goodness of the food that their Cafe is serving and they started to come in as well. That's when Max's Restaurant was born.
Over the years Max's Restaurant popularity grows and it became a household name in the Philippines. They expanded their restaurants in Metro Manila, Southern Luzon, Northern Luzon, Cebu, and even California. Nowadays the second and third generations of the family continue to do the standard and quality that Maximo and Ruby started. They opened their franchise in 1998 then their restaurants continued growing and growing. Now Max's Restaurant operates 170 restaurants across the country and in other countries like North America, Canada, and the Middle East.
Best Seller Menu of Max's Restaurant
Here is the list of The Max's Restaurant menu best sellers that you can try, this can also serve as a guide for you if you are new to their foods.
Lumpiang Ubod – I already Accepted the fact that the Philippines is a lumpiang shanghai-loving country but this lumpiang ubod deserves to be loved as much as we love the lumpiang shanghai. It's fresh and really delicious. Their lumpiang ubod is made with egg crepe stuffed with fresh coconut heart "ubod" pork, crab meat, and shrimp. The flavorful sauce is the bomb with this lumpiang ubod, garlicky sweet, and nutty. The taste is really refreshing and light as well. A must-try for everyone.
All Beef KareKare – This is One of the most popular dishes in the Philippines and they have their own version of it. If you love beef then their Beef Kare-Kare is what I can recommend for you. This Max's restaurant menu has a thick peanut sauce with fork-tender beef chunks, oxtail tripe, ox skin, and vegetables. Topped with chopped peanuts and spring onions. Though this dish is already delicious Kare-Kare wouldn't be complete without bagoong.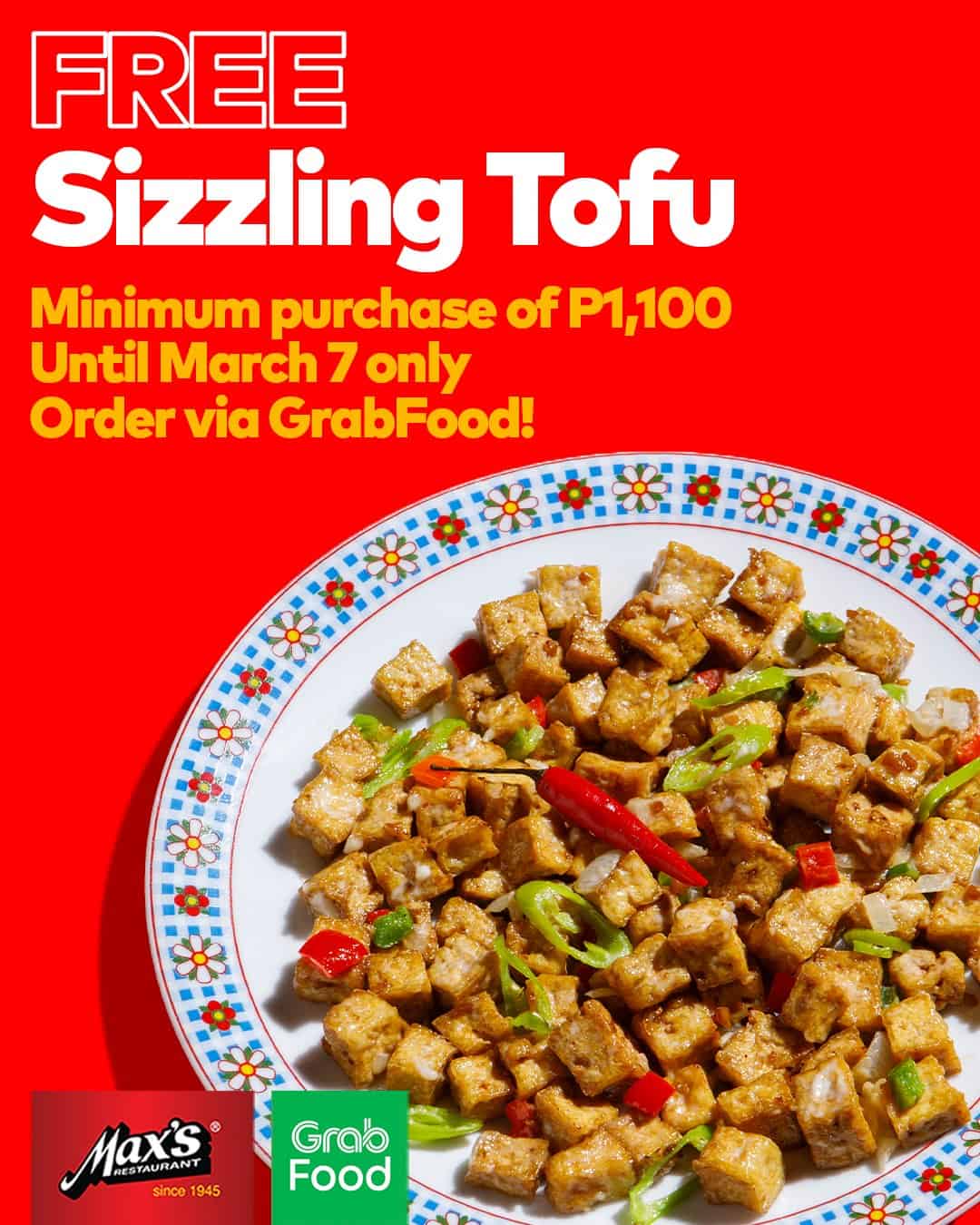 Sizzling Tofu – Their Sizzling Tofu is actually the second most popular item on their menu. Take note that this delicious item has no pork on it. It is made with crispy tofu cubes tossed in salty tangy mayonnaise sauce, and also has some chilis for a different kick. This dish is great to order as a side dish with their popular fried chicken or have it as it is. Perfect for rice as well.
Buko Pandan – This is one of the best desserts that you can have in their restaurant. They use coconut milk, green gelatin, sago, pandan, and a sweet mixture of cream. Filipino loves buko pandan and this is a must-try among their desserts.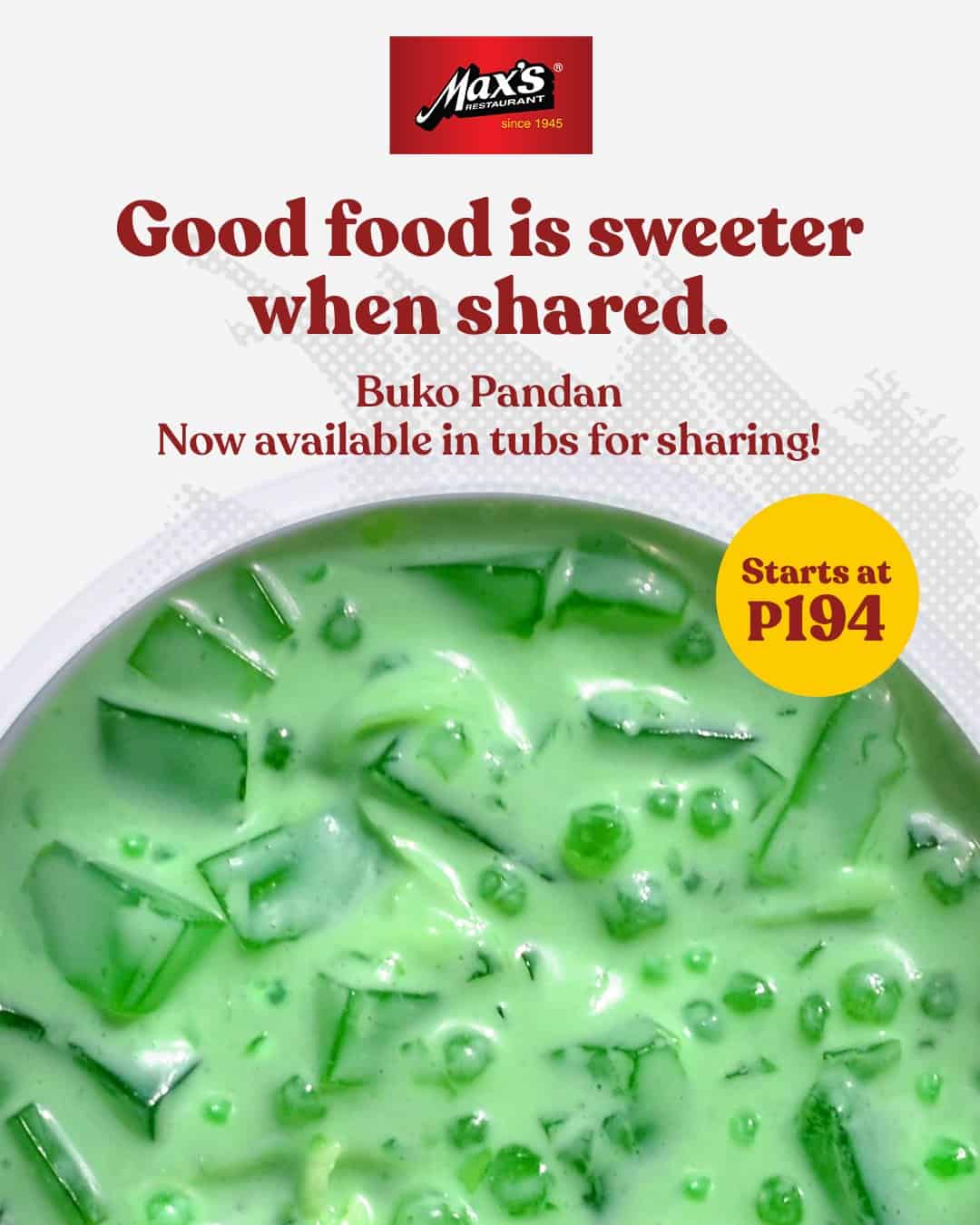 Fried Chicken– It is quite famous on Max's restaurant menu and is actually the best, it is juicy and not dry and the taste is really different from other restaurants that I tried before. The meat of the chicken is tender and cooked just right. This is actually good with beer, to be honest. Really delicious.
Max's Restaurant Menu Party Package
Max has been famous with Filipino Families through gatherings, but Max's is not just for a meal as they also have a party package which is something you should check if your kid's birthday is coming. Here's an example.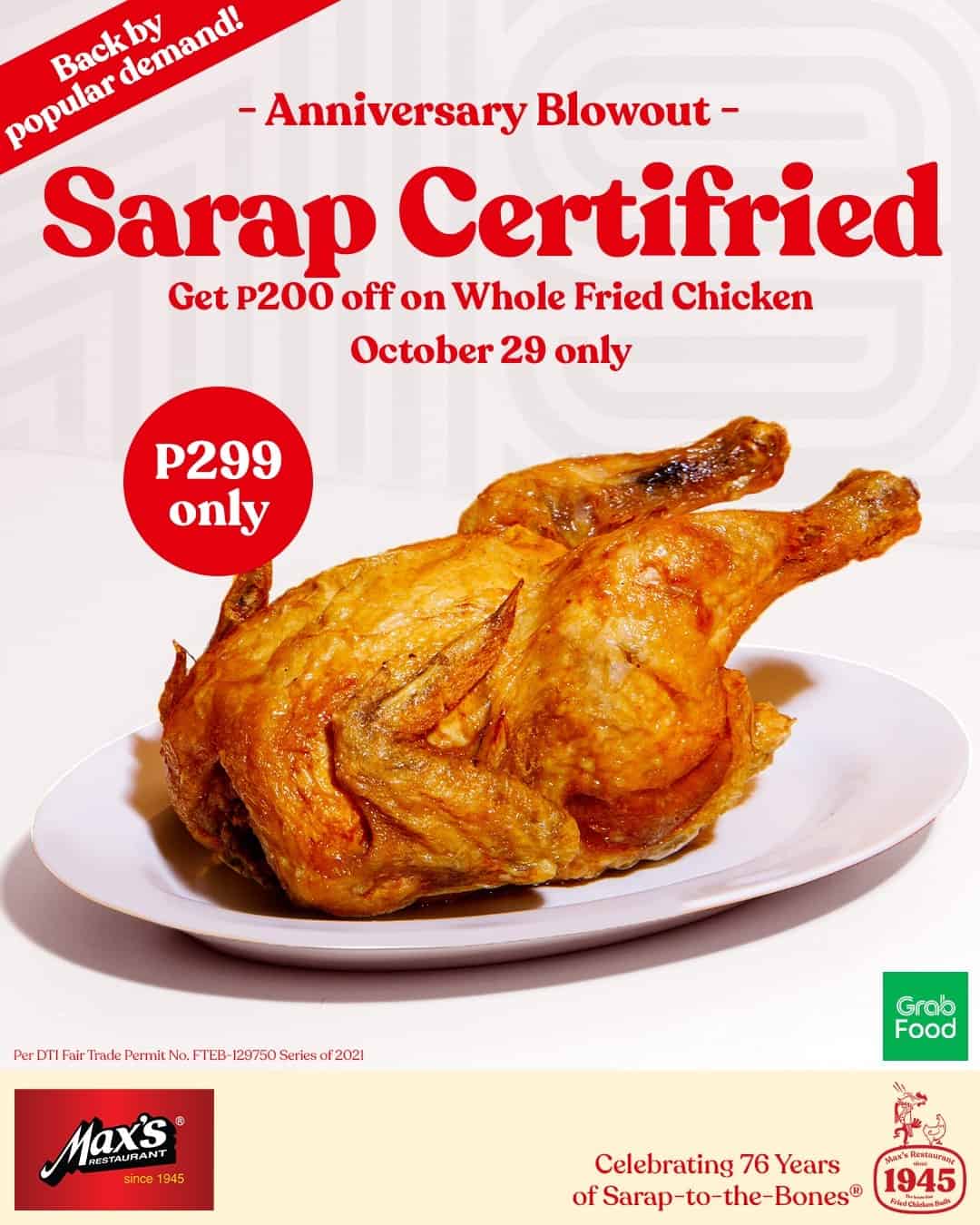 The party fees for Max's kiddie party depend on the menu that you choose. They set it per 20 packs but of course, you can add more if you want to. You can also choose a theme for the party like Carnival, Outer Space, and princess palace.
There are three choices for the food in your package meal. Package meal A for 15,000php which consists of 1 pcs max fried chicken, 1 pcs chicken barbecue, choice of spaghetti or carbonara, choice of fish fingers or mac & cheese balls, and glassed iced tea.
Package meal B for 16,000 consists of 1 pcs max fried chicken, 1 pcs chicken barbecue, choice of spaghetti or carbonara, fish fingers 2 pcs, mac&cheese balls 2pcs, glassed iced tea. And Package meal C worth 17,000php consists of 1 pc Maxs Quarter Fried Chicken, 2 pc Barbeque, Choice of Spaghetti or Carbonara, Fish Finger 1 pc, Mac & Cheese Ball 1 pc, and Glass Iced Tea.
Here is the list of amenities included in the package
Three hours of use of the venue
Themed Cake
Gift for the baby
Free use of a bassinet
Decorated Party Area
Party Balloons
Balloon Centerpieces
Welcome Banner
Invitations Cards
Guest Book with Pen
Party Hosting
They also offer Wedding Packages, Christening Packages, and Meeting Packages. To know more about the packages that they offer you can inquire at their social media or hotline number at 888-79000.
Max's Restaurant Delivery
You can order your Max's Restaurant favorite food menu in the comfort of your home. If you don't have time to go out because of your busy schedule or you needed a quick solution for a surprise visit and you don't have time to cook all you have to do is go to their website at https://delivery.maxschicken.com/ or you can call their hotline number at 888-79000 to order.
Another way is to use a third-party delivery service like Food Panda and Grab Foods to get your selected foods from them.
If you like to use social media instead, you can contact them via Facebook, Instagram, and Twitter pages as well.
Conclusion
Max's restaurant has already built a good reputation when it comes to the Filipino foods that they offer. Their food is really delicious, and the friendly ambiance of their restaurant is a plus as well. Crews are polite and professional, though sometimes you have to wait for your order because of the long queue every minute of the wait is worth it. Clean restaurant and overall great service. Highly recommended place to dine in. Two thumbs up for this great restaurant.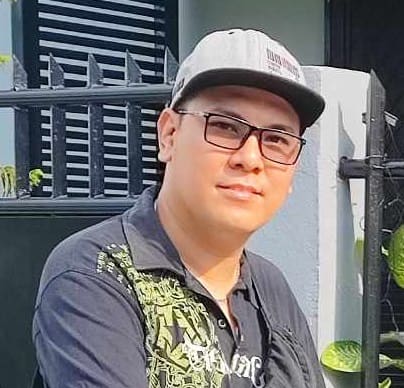 Hi! I'm Nivek Strife, the person who made MenuPH. I'm the one who added most of the popular menus you see on this website, and I really hope you enjoy them! Feel free to check them all out.
Growing up, I was surrounded by lots of tasty foods, like the classic Adobo and the sweet Leche Flan. That love for the many flavors of the Philippines is what got me excited about adding to MenuPH. When I learned how to make websites, I saw the need for a place to show off all the amazing Filipino dishes, and that's how MenuPH started.
MenuPH isn't just a website; it's like a fun journey into food. I've teamed up with famous chefs and found great places all over the Philippines to bring you a bunch of menus that show off the best of Filipino cuisine. Whether you're into the usual dishes or new twists, MenuPH is here to guide you through the rich world of Filipino flavors.
With MenuPH, my aim is to help local businesses, talk about good food choices, and make a group of friends who love food. No matter if you like fancy restaurants or street food, MenuPH has something for you. Come join me on this food adventure as we find great places, taste real flavors, and enjoy the unique food traditions that make the Philippines awesome.