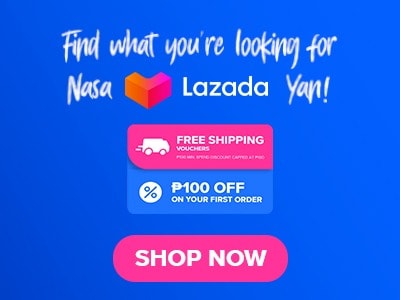 In our modern society these days many foreign cuisines have been mushrooming the country, especially Korean restaurants. The Dookki menu offers a variety of side dishes that you can enjoy and also those meats seafood and vegetables that you will cook in their hot pot, they also have a variety of drinks, some fruits, and a variety of maki.
Dookki is a Korean hot pot where you can enjoy their food unlimited for 90 mins. It has a very customer-friendly atmosphere, a clean place, and a crew fine. recommended for those who will go by group whether it's your Family, friends, or colleagues.
Menu Items
Price (PHP)

Buffet

Adults
499
Kids (below 4ft)
240
Cheese ring
199
Snow cheese
119
About Dookki
Dookki is a Korean topokki food chain that is very known in Korea they have more than 200 branches. Dookki means two meals. Not just your typical Korean topokki restaurant, Dookki provides a uniquely Korean experience thru the ingredients that they use, the premium I may say thru the first-hand experience of eating at their restaurant.
They serve rice cakes which I think they will never run out of it a wide variety of vegetables especially mushrooms, meats, some side dishes like Korean-style fried chicken, different versions of kimbap, and many more. Founded by Kim Gwan-hun and Park Do-Keun and their goal is to become the topokki master.
They already research and tasted those famous topokki restaurants and aim to do better and be the best. And the rest is history. Their restaurant grew and became popular because of the quality of the food that they serve and reach countries outside Korea including Vietnam, Thailand, Taiwan, Singapore, Malaysia, and lastly the Philippines.
Dookki Menu Best Seller
Here in the list are the Dookki menu best-sellers that you should try if you're planning to try their restaurant.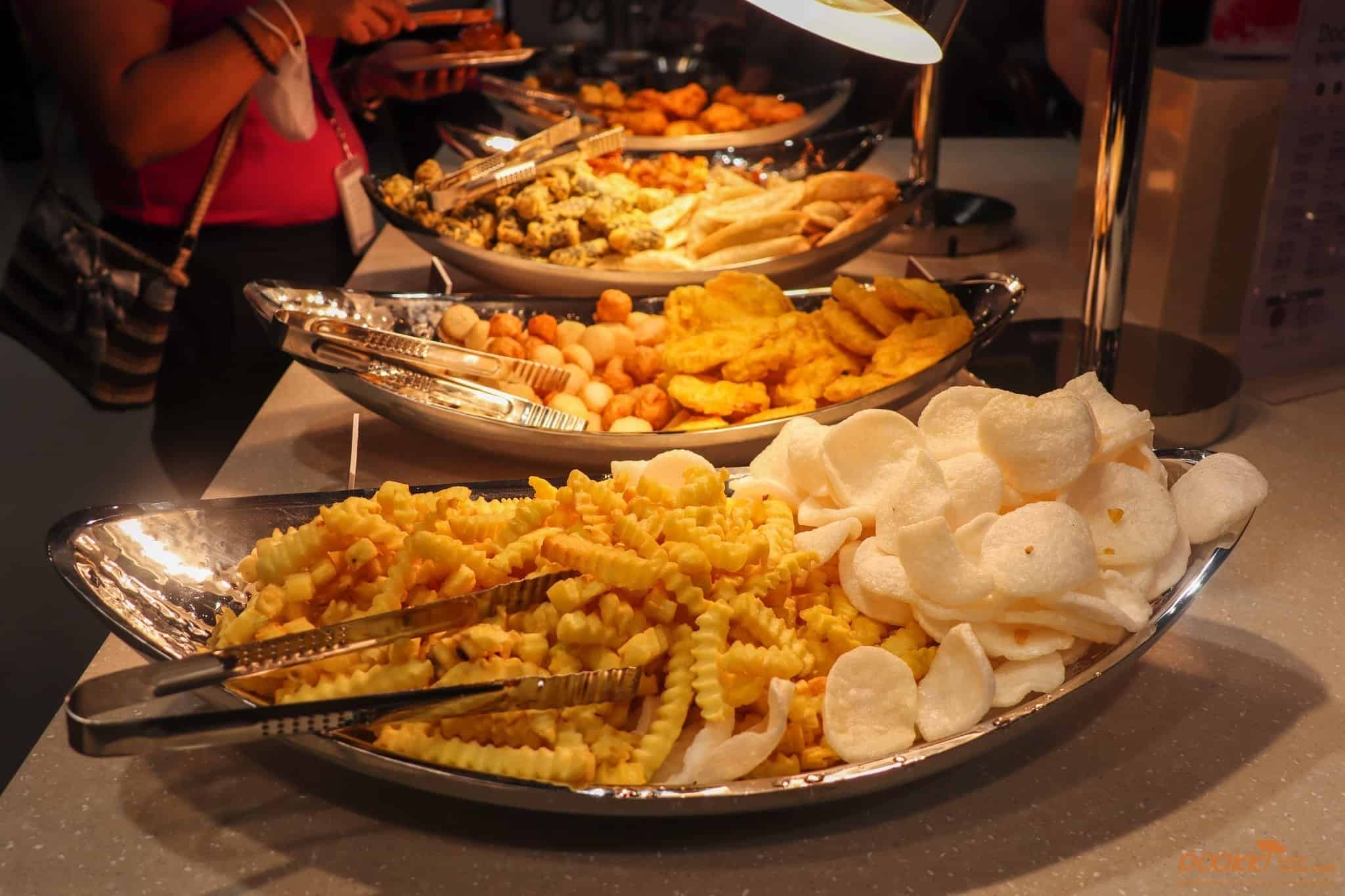 Fried Mandu – Great taste and texture are what I noticed with their fried mandu. Not too hard since it is fried and the filling inside is delicious. To be honest I ignore this one since I'm really hooked on their fried chicken from the start but after tasting their fried mandu I am impressed with how delicious it is so I can also recommend this one. If you're looking for a lighter alternative to meat this is what you should try.
Onion Rings – I am actually overwhelmed by how many side dishes they offer I almost forgot this one, to be honest. Good thing my cousin told me to try the onion rings on her plate and instantly I'm impressed and got some for myself. It has Just the right flavor and crispiness for an onion ring also well-seasoned that's why it is delicious. I dipped it with a combination of Busan and barbecue sauce. It's a bomb.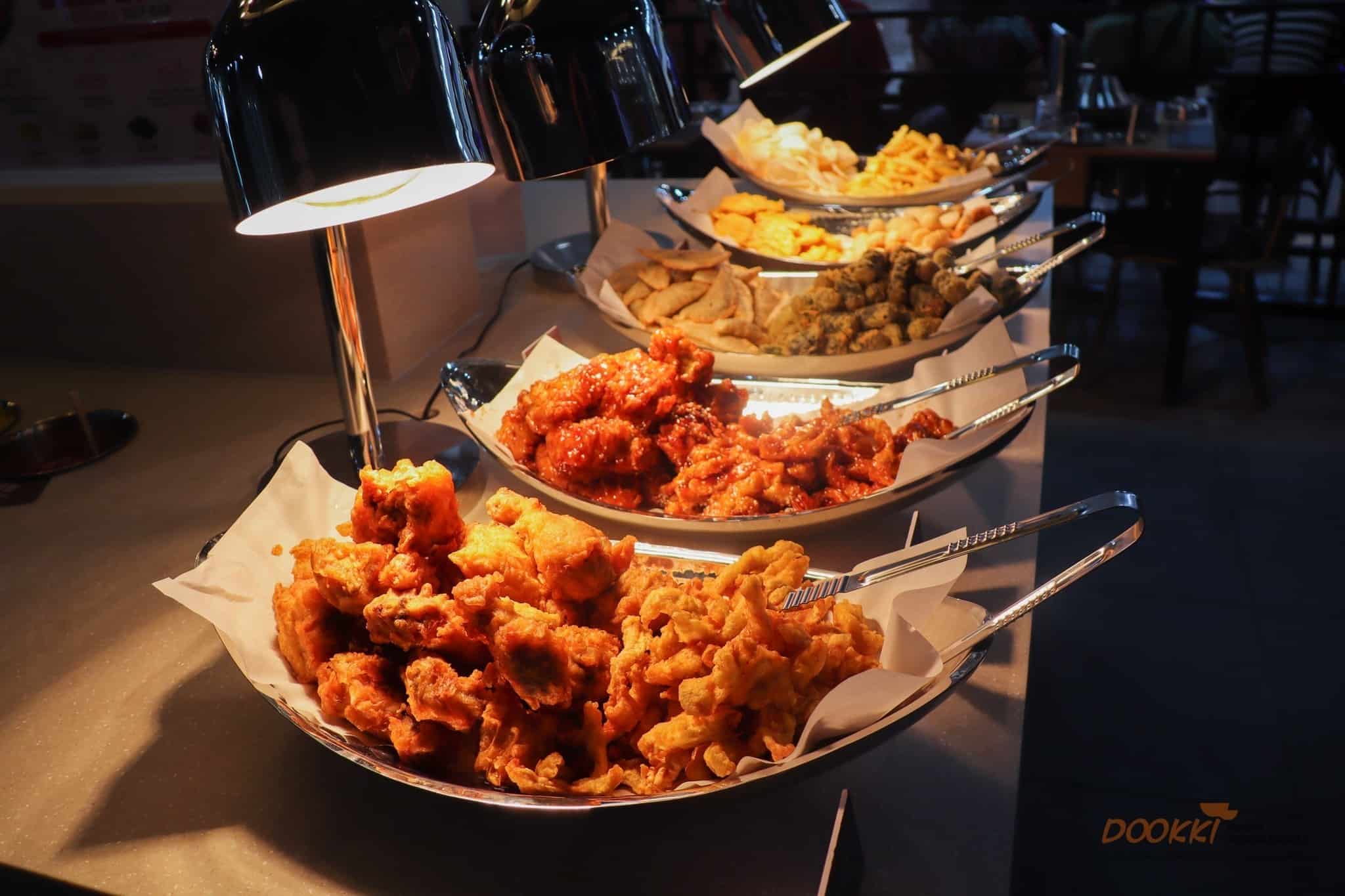 Fried Chicken with Yeongnam Sauce – First-hand experience and I don't want to be biased but their fried chicken is the first that I ate while cooking our food in the hot pot. I am very impressed by the taste of their fried chicken that is covered with Yeongnam sauce which I will describe the taste as sweet with a bit of tanginess and a hint of spiciness but overall really delicious. Their fried chicken is really delicious though the plain one is also good and recommended for those who don't like sweets too much. The chicken is tender as well and not dry.
Chicken strips with Yeongnam Sauce – So this is basically just like the fried chicken with Yeongnam sauce the only difference is it is boneless and sliced into bite portions. Great taste and is highly recommended if you want easy-to-eat food. Also perfect with the hot soup in your pot.
Dookki Sauce Menu (Spicy, Barbecue, Creamy)
Dookki also includes various sauces that will enhance your Dookki experience. They have 3 sauces including median spice (Dookki sauce) and spicy.
They also have barbecue and cream sauce if you're not a fan of spicy foods and also recommend for kids. You can get their sauce anytime unlimited. I highly recommend you guys get some sauce for the rice cakes and even meat.
Dookki Menu Delivery
If you are craving your favorite Dookki food items but you cannot go outside because of your busy schedule no worries because Dookki also offers delivery and take-out services. They are open for orders from 11:00 in the morning until 7:00 in the evening.
They have what they called Family sets which are good for 3-4 persons for only 1299php. Family sets include 300g of topokki, 100g of fishcakes, seaweed roll, mandu, 2 fried balls, Sweet potato, japchae, 6 rice balls, 6 chicken, and 2 soda. They also have Dookki set, Twinset, and take-out set. You can also use our local delivery services like Lalafood, GrabFood, and Food Panda.
Talk to Dookki Philippines Staff
Have you thought about following the Dookki Philippines on their social media? You should definitely do that! When you follow them, you can ensure that you will always get the latest news about the Dookki food menu, as well as their latest promos. To follow them, check the links below:
Facebook: https://www.facebook.com/dookkiph/
Instagram: https://www.instagram.com/dookkiph/
FAQs
Is there a time limit in Dookki?
Yes although it is a Korean topokki buffet they have a 90mins limit on their customer.
What is the meaning of Dookki?
Dookki literally means Two meals in Korean language.
How much is Dookki in the Philippines?
Dookki is a buffet-style restaurant here in the Philippines that offers unlimited Tteokbokki (Korean Rice Cakes) for as low as 499php for adults and 249php for kids below 4ft.
Who is the owner of Dookki Philippines?
Upon researching the owner of Dookki Philippines is nonother than Seungwoo Nam who is also known by his English name Mark.
Conclusion
After trying the foods, I can tell that Dookki Menu has one of the most mouthwatering dishes that I found in a buffet-type restaurant. They have a lot of side dishes to choose from aside from the ones that you will cook in your hot pot. Drinks are unlimited as well which is a good thing the only thing that I notice is they only have two options for fruit selection which are watermelon and pineapple. Their crews are nice and approachable as well and their restaurant is clean. They have everything that you will need for a buffet. I highly recommend this restaurant for those who want to experience a Korean street food-style buffet.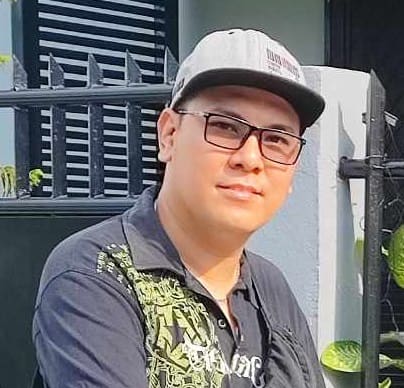 Hi! I'm Nivek Strife, the person who made MenuPH. I'm the one who added most of the popular menus you see on this website, and I really hope you enjoy them! Feel free to check them all out.
Growing up, I was surrounded by lots of tasty foods, like the classic Adobo and the sweet Leche Flan. That love for the many flavors of the Philippines is what got me excited about adding to MenuPH. When I learned how to make websites, I saw the need for a place to show off all the amazing Filipino dishes, and that's how MenuPH started.
MenuPH isn't just a website; it's like a fun journey into food. I've teamed up with famous chefs and found great places all over the Philippines to bring you a bunch of menus that show off the best of Filipino cuisine. Whether you're into the usual dishes or new twists, MenuPH is here to guide you through the rich world of Filipino flavors.
With MenuPH, my aim is to help local businesses, talk about good food choices, and make a group of friends who love food. No matter if you like fancy restaurants or street food, MenuPH has something for you. Come join me on this food adventure as we find great places, taste real flavors, and enjoy the unique food traditions that make the Philippines awesome.