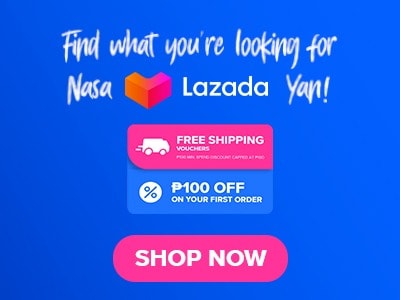 The Saladstop menu features fresh new specialty dishes and mouthwatering war proteins. The majority of people believe that fast food salads are wholesome and nutritious, however, this may not always be the case. Some fast food establishments use unhealthily high-fat and salt additions such as fried chicken, sour cream, bacon, fried croutons, taco chips, creamy full-fat sauces, and heaps of cheese. Additionally, they could consume less nutritious, high-fiber meals like fresh vegetables, beans, and chickpeas. There are no "bad" foods; nonetheless, certain foods are better than others. While various meals may have distinct functions, they all give us the energy and nutrition that our bodies require.
For instance, depending on the toppings, pizza may contain nutrients like carbs, protein, fat, calcium, and others. A salad with grilled chicken, dressing, and other ingredients is full of vitamins A, C, fiber, fat, and protein. Because there are sometimes a lot of options that have been fried and traditionally, the servings have tended to be "extra" big, people frequently associate fast food with being unhealthy. Depending on the fast food you choose, it could have more salt, saturated fat, and calories (energy) than your body requires at a particular mealtime. Also bear in mind that soda, which is frequently advertised extensively in fast food restaurants, has a significant amount of added sugar, which is typically not required in the diet.
Below, you'll find the updated list of SaladStop menu prices.
Menu Items
Prices (PHP)

The Signatures

Hail Caesar
290
Oh Crab Lah!
290
Jai Ho!
290
Go Geisha!
290
Man-Go-Wild
290
Tuna San
365
Omega 3 Baby!
365
Cobb
365
Howdy
365
Fu-silly Me!
365

Create Your Own

Regular
350
Premium
450

The Warm Proteins

Yeobo Yeobo
395
Habibi
395
Samyo Sunrise
395
Taco Loco
395
About SaladStop
SaladStop! was established in 2009 with the intention of giving salads and fast food a fresh perspective. They aim to demonstrate that food consumption should be truthful, reliable, and authentic because society today is growing more and more distant from its food. Over the past few years, as they are expanding, the SaladStop continuously worked to get better and adopted the mentality of "better than yesterday."
They want to establish themselves as the top provider of food that is both delicious and nutrient-dense in the nutrition, health, and wellness industries. As they increase their presence in the area, they continue to uphold our basic principles and our dedication to the "Eat Wide Awake" philosophy in all facets.
SaladStop is motivated by the communities that they work with and the lives it can affect as their set up the salad bar each morning. They are just beginning an incredible adventure and see a society in which farmers are appreciated and consumers can once again have faith in their food. SaladStop is still a little business, but they have great goals and believe that it can help bring about this transformation.
SaladStop Menu Best Seller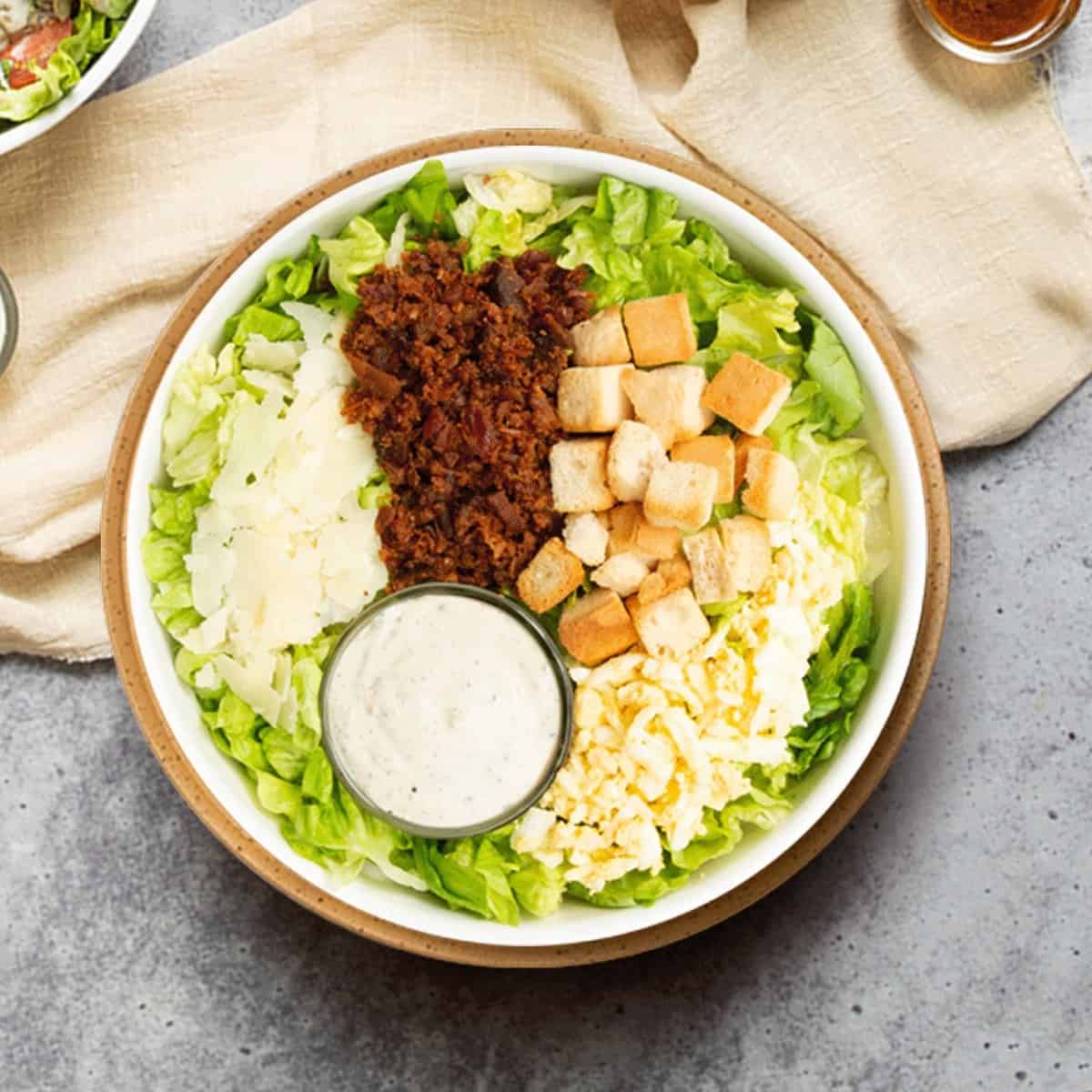 Oh Crab Lah! – The Singaporean Chili Crab dressing, which has been adapted for Filipino palates, is perhaps the reason it is reported to be the greatest seller at SaladStop's Philippine locations. The crab salad was hot but not excruciatingly so. However, the restaurant substitutes crab sticks for the real crab in this dish, so if you don't like the typical fishy flavor, you might want to pass. Otherwise, this SaladStop menu is highly recommended.
Tuna San – Table's favorite dish was this salad with a Japanese flair. It includes edamame, avocado, and grilled tuna. The mild Wasabi Honey Soy Dressing, which wasn't overly salty, worked fantastically with the peppery seared tuna. Considering that three individuals at our table shared one salad, there was also plenty of tuna available.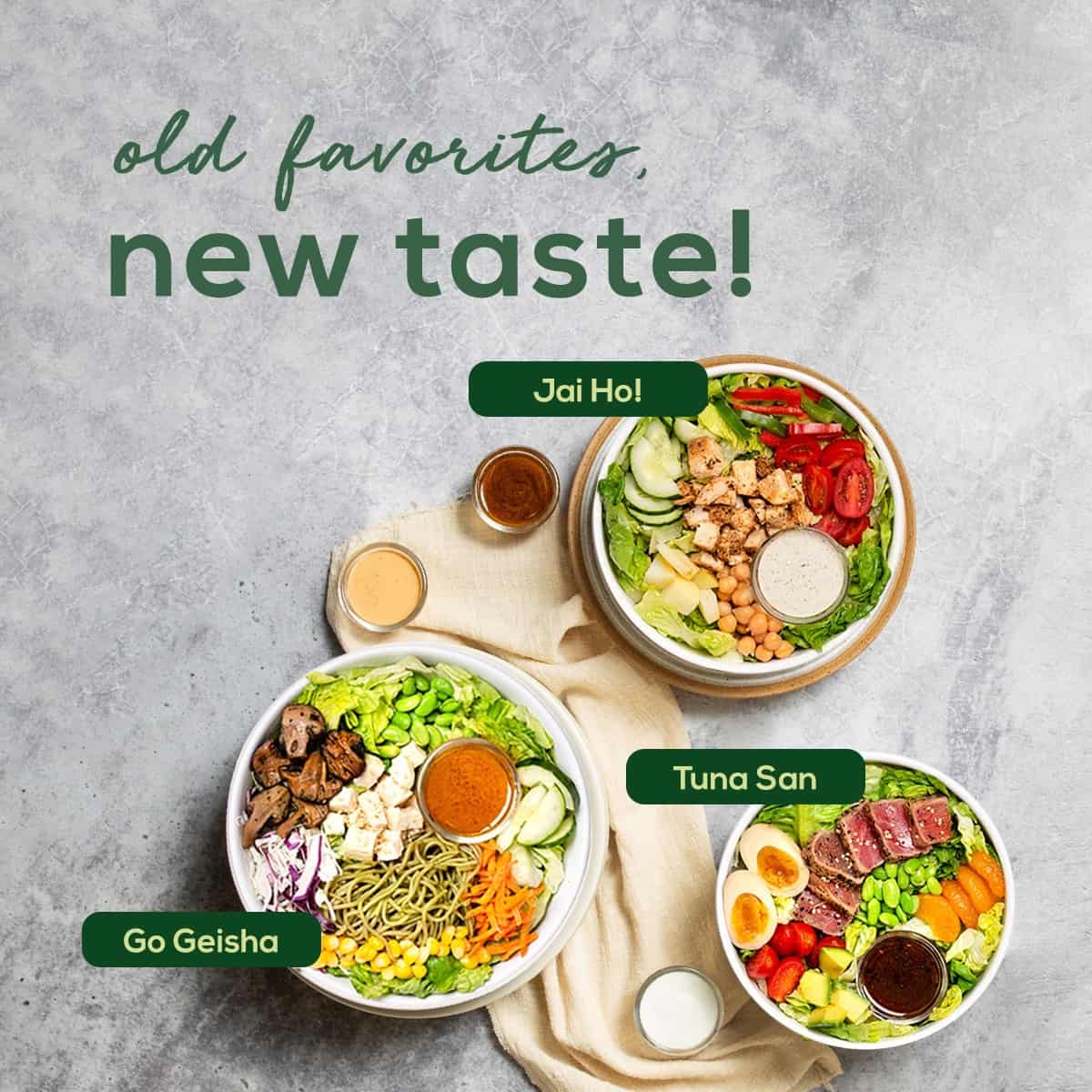 Go Geisha – Although this salad also has Japanese influences, its deeper tastes set it apart from the Tuna San. In the Go Geisha!, the tofu! They are pleasantly pleased, and the sweet corn offset the dish's strong Japanese Miso dressing. If you're going to order this SaladStop menu, we believe the additional P110 for the baked salmon is worth it.
Iron "Wo" Man – This spinach, feta cheese, and pumpkin combination was also attempted as a wrap, and we can report that both ways these salads taste great. The Iron "Wo" Man, with its raspberry vinaigrette and golden raisins, is excellent if you're searching for something a little sweeter.
Cobb Salad – Salad Break! provides traditional salads and wraps as well. If you're feeling overwhelmed by all the unique salad options, the Cobb Wrap is a great option. With eggs, bacon, and chicken, this one is on the heavier side, and the tortilla wrapping just serves to increase its filling potential. If your appetite is small, this is an excellent dish to share.
SaladStop Best Dressing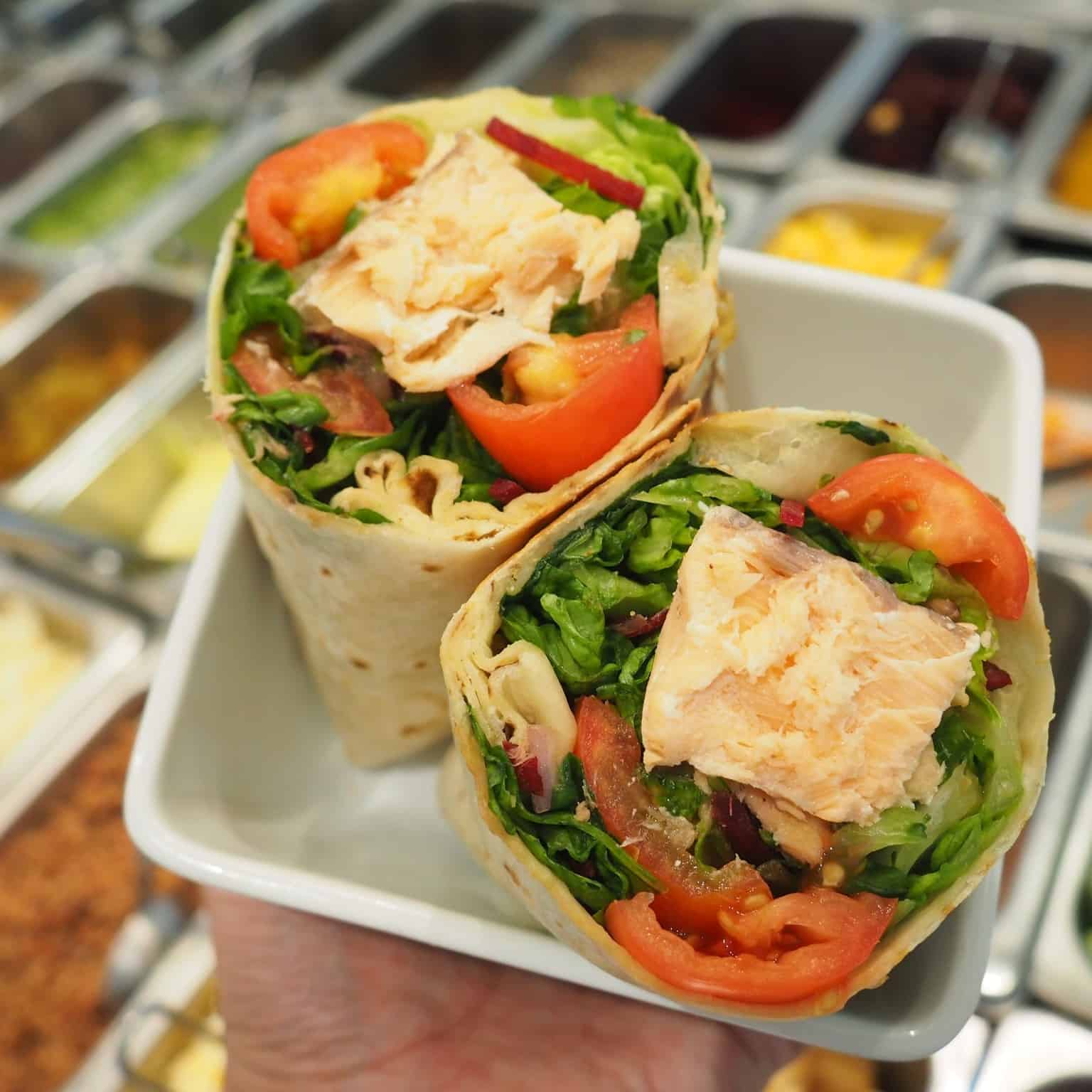 Omega 3 Baby – One of Salad Stop's trademark salads is this one. A salad dish called Omega 3 Baby has a balsamic dressing. For those who enjoy salmon, this is a great choice.
Cobb Salad – A salad is offered next for people who don't like fish. Cobb is a salad made with chicken coated in oat flour and beef bacon. With ranch dressing, this crisp salad is finished.
Bold Bulgogi – The meat lovers are invited! Bold Bulgogi salad combines Bulgogi with seasonal veggies. This dish comes with a unique Bulgogi dressing and is one of Salad Stop's menu suggestions.
SaladStop Menu Best Smoothies
Berrylicious – It is made with raspberry, strawberry, blackberry, and coconut water
Yellow Mellow – It is made with passion fruit, pineapple, mango, and coconut water
Cheeky Monkey – It is made with rolled oats, blueberry, strawberry, banana, honey, and soy milk
SaladStop Promo
Inside SaladStop! They are dedicated to sustainable living. Bring your own 1L container and save P10 on every salad or heated protein order. Give them one tiny action to lessen the waste from single-use containers. Always consume Wide Awake.
SaladStop Menu Delivery
Ordering your favorite SaladStop menu can be easily done by using a GrabFood or FoodPanda app. All you need to do is to get the application and go to the SaladStop page. From there, you can select the available menu. Keep in mind that the availability of the delivery depends on your location.
Social Media Pages
Facebook: https://www.facebook.com/SaladStopPH/
Instagram: https://www.instagram.com/saladstopph/
Twitter: https://twitter.com/saladstopph/
FAQs
Is SaladStop Keto friendly?
Yes. When you follow a ketogenic diet, your body enters a metabolic condition called ketosis, which instructs the body to start using fat for energy since it no longer has access to its primary fuel source, carbohydrates. More meat, fatty fish, nuts, seeds, healthy oils, avocados, grass-fed butter, and cream are therefore necessary. Good sounding, no? As a result, you would also need to strictly adhere to the following macronutrient guidelines: 75% fat, 20% protein, and 5% carbohydrates.
Does SaladStop accept GCash?
Yes, you can use GCash to pay for it.
Where is SaladStop from?
As the first restaurant in the region, SaladStop, an Asian-based brand known for its nutritious salads, has carbon tagged every item on its menu.
Conclusion
A meal is made up of a variety of foods, the greens of which are usually blended with a dressing. A salad can be the main part of a meal, a distinct course, or a side dish. The most frequent major ingredients to serve with leafy greens are fruits or vegetables, however, a combination of the two is also popular. The SaladStop menu contains cheese, nuts, pasta, meat, or other foods in addition to the other elements. Although fruit and vegetable salads are often served cold, certain salads can be served warm or with warm dressings. SaladStop is the healthy food chain that everyone loves! Which is dedicated to providing locally and ethically sourced, healthier food alternatives and keeps up its promise to supply only the freshest foods. SaladStop! has revealed its fantastic, newly redesigned menu lineup, just in time for the summer and as our lives have been returning to their usual schedule.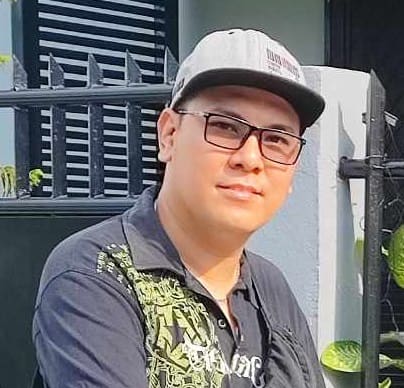 Hi! I'm Nivek Strife, the person who made MenuPH. I'm the one who added most of the popular menus you see on this website, and I really hope you enjoy them! Feel free to check them all out.
Growing up, I was surrounded by lots of tasty foods, like the classic Adobo and the sweet Leche Flan. That love for the many flavors of the Philippines is what got me excited about adding to MenuPH. When I learned how to make websites, I saw the need for a place to show off all the amazing Filipino dishes, and that's how MenuPH started.
MenuPH isn't just a website; it's like a fun journey into food. I've teamed up with famous chefs and found great places all over the Philippines to bring you a bunch of menus that show off the best of Filipino cuisine. Whether you're into the usual dishes or new twists, MenuPH is here to guide you through the rich world of Filipino flavors.
With MenuPH, my aim is to help local businesses, talk about good food choices, and make a group of friends who love food. No matter if you like fancy restaurants or street food, MenuPH has something for you. Come join me on this food adventure as we find great places, taste real flavors, and enjoy the unique food traditions that make the Philippines awesome.