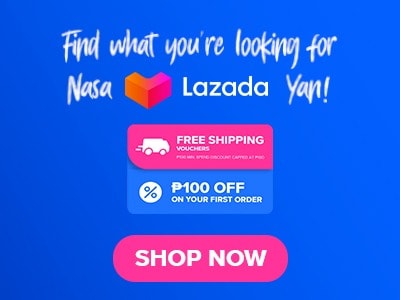 Filipinos have this curiosity to always try new and unique things, be it on an adventure, with technology, or with food. So if you are looking to try food items that are new to your palate, especially unique pizza and pasta items, why not try visiting Bistro Ravioli? Bistro Ravioli's menu is created to bring the authentic flavors of Italy to the Philippines. This restaurant specializes in serving a wide variety of ravioli dishes, made with fresh and high-quality ingredients, from classic fillings like cheese and spinach to unique combinations like seafood and truffle, their ravioli selection caters to various tastes. In addition to ravioli, the menu also offers a range of other Italian favorites, including pasta dishes, salads, and appetizers.
Below, you'll find the updated list of Bistro Ravioli menu prices.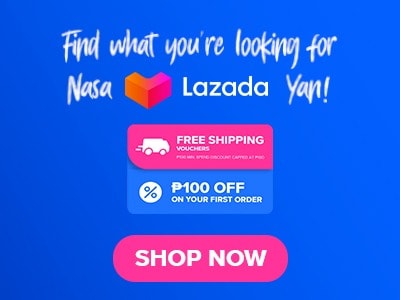 Menu Items
Price (PHP)

Appetizers

Creamy Caesar Salad
330
Cheese Fritters
265
Grilled Foccacia
305
Pizza Frita
335
Polpettine Bologna
240

Chicken And BBQ

Diablo Wings
415
Herb Chicken
385
Garlic Pepper Wings
365

Fresh Pasta

Spaghetti alla Bolognese
405
Seafood Spaghetti
355
Molto Meatball Spaghetti
405
Chicken Pesto Spaghetti
405
Chili Shrimp Spaghetti
405
Sausage Ragu
405
Puttanesca
365
Spaghetti alla Carbonara
355

Ravioli

Spinach and Cheese Ravioli
405
Italian Sausage Ravioli in Romesco Sauce
420
Mushroom & Mozzarella Ravioli
420
Three Cheese Ravioli
420

Brick Oven Pizza

Classic Margherita Pizza
270
Italian Sausage and Bacon Pizza
355
Shrimp & Scallion Pizza
310
Pepperoni Pizza
310
Honey Bacon and Jalapeno Pizza
310
Quattro Formaggi Pizza
355
Beef Mediterranean
355

Desserts

Tiramisu
275
Panna Cotta
235
About Bistro Ravioli
Bistro Ravioli is a popular Italian-inspired restaurant in the Philippines that specializes in serving a wide variety of ravioli dishes, along with other Italian favorites. The restaurant takes pride in offering freshly made pasta, including different types of ravioli filled with delicious ingredients. Bistro Ravioli is known for its cozy and inviting ambiance, making it a perfect place for casual dining with family and friends. They aim to bring the flavors of Italy to the Philippines by using high-quality ingredients to create authentic and delicious Italian dishes for Filipinos to enjoy.
Bistro Ravioli Menu Best Seller
This menu is filled with a wide variety of Italian-inspired dishes that are mostly ordered by visiting customers at Bistro Ravioli.
Spinach and Cheese Ravioli – A delicious and satisfying menu that is filled with a blend of creamy cheese and nutritious spinach. The pasta is perfectly cooked to a tender texture, and the flavors are well-balanced, with the mild taste of spinach complementing the richness of the cheese.
Italian Sausage Ravioli in Romesco Sauce – This ravioli is generously filled with well-seasoned Italian sausage, offering a delicious and savory taste. The sauce adds a nutty and slightly smoky flavor giving it a more robust taste which in turn elevates the dish's overall flavors.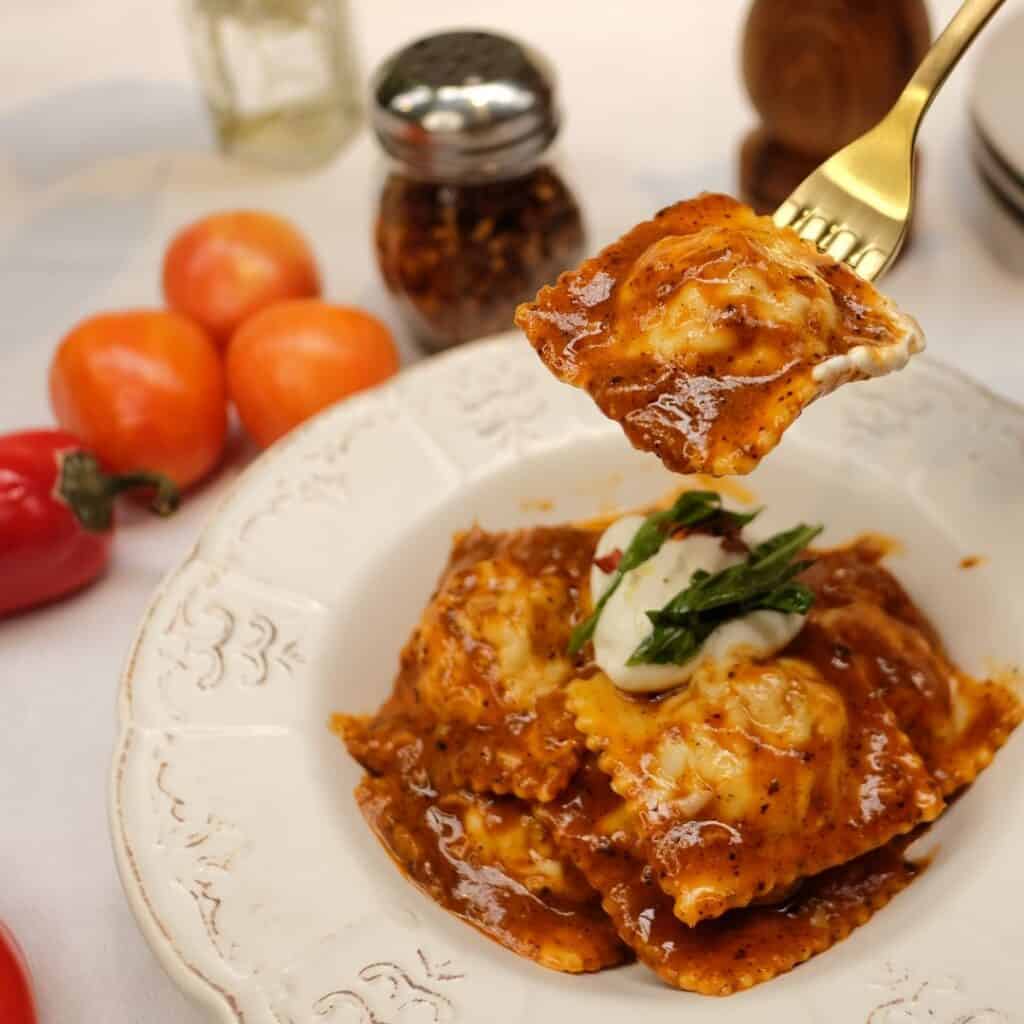 Three Cheese Ravioli – It is a classic pasta dish that is made up of three different kinds of creamy cheese. The ravioli is cooked to perfection and pairs exceptionally well with a light tomato-based sauce and herb dressing. 
Italian Sausage and Bacon Pizza – A pizza menu from Bistro Ravioli that has a delicious and enjoyable combination of Italian and American flavors. The thin crust is topped with generous portions of savory Italian sausage and crispy bacon, creating a mouthwatering combination. It's a hearty and delicious choice for pizza lovers looking for a twist on classic Italian pizza.
Sausage Ragu – This menu is a comforting and hearty pasta dish that showcases the rich flavors of Italian sausage in a robust tomato-based sauce. The ragu is served over al dente pasta, allowing the flavors to meld and creating a satisfying and flavorful meal.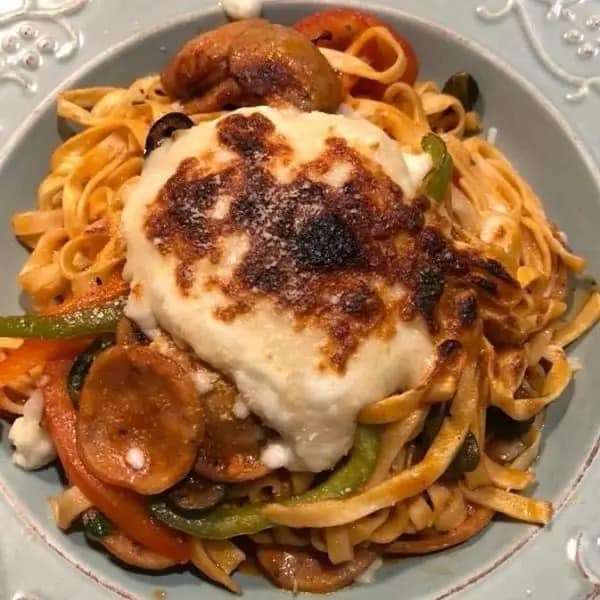 Appetizers
This menu is filled with a wide range of appetizers that serves as a perfect opener for your meal at Bistro Ravioli.
Creamy Caesar Salad – The Caesar salad is a classic salad that could serve as a refreshing and satisfying appetizer. The combination of the dish's texture and flavors makes it one of the most ideal items to start your meal with at Bistro Ravioli.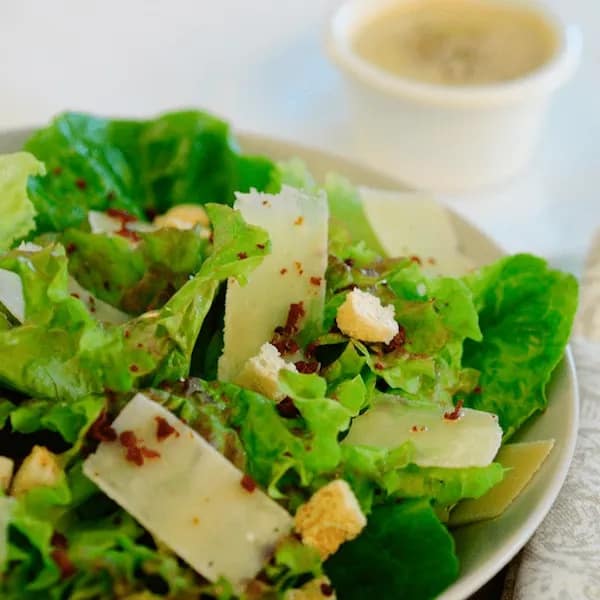 Cheese Fritters – These fritters are made with a blend of flavorful cheeses, creating a gooey and mouthwatering center encased in a crispy coating. The golden-brown exterior provides a satisfying crunch, while the melted cheese inside oozes with each bite.
Grilled Foccacia – The focaccia bread is grilled to perfection, giving it a slightly crispy exterior while maintaining a soft and chewy inside, while the bread is seasoned with aromatic herbs and a drizzle of olive oil which enhances the dish flavors
Fresh Pasta
This menu is made up of a wide variety of fresh pasta dishes that are perfect for any type of meal at Bistro Ravioli.
Spaghetti alla Bolognese – It is a classic Italian pasta dish that is sure to satisfy any pasta lover with its spaghetti noodles being cooked perfectly and then coated in a rich and hearty Bolognese sauce. The sauce is made with a savory blend of ground meat, tomatoes, onions, carrots, and herbs, creating a flavorful and comforting combination.
Puttanesca – Bistro Ravioli's Puttanesca is a bold and flavorful pasta menu with spaghetti that is tossed in a vibrant sauce made with tomatoes, olives, capers, anchovies, garlic, and chili flakes. The combination of these ingredients creates a tangy, briny, and slightly spicy flavor profile making it a perfect option for those who enjoy bold and exciting flavors.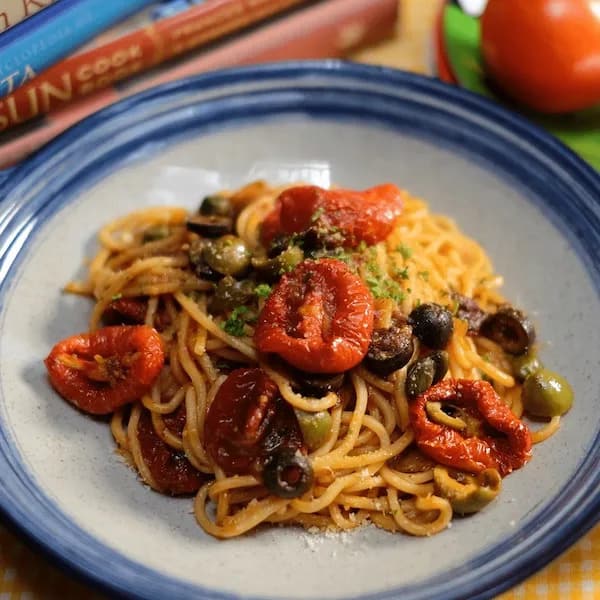 Chicken Pesto Spaghetti – The spaghetti used in this pasta dish is coated in a creamy basil pesto sauce that is bursting with fresh herb flavors. This dish offers a nice balance of textures and flavors that make it one of the most popular choices for all the pesto lovers that visit Bistro Ravioli.
Ravioli
The menu at Bistro Ravioli is full of delicious food that many people really enjoy. One part of the menu is all about pizza. These pizzas are special because they're cooked in a special oven made of bricks. This oven makes them taste extra good! The chefs put a lot of effort into making each pizza special. Another part of the menu is all about pasta. This pasta is really unique because it comes from Italy, the place where pasta was first invented.
There are many different kinds of pasta with different things inside them and different sauces on top. For example, you can choose pasta with spinach and cheese inside, or pasta with Italian sausage and a special sauce called Romesco. There's also pasta with mushrooms and cheese, and another kind with three kinds of cheese inside. These dishes are the restaurant's most famous because they have so many yummy choices for everyone to pick from.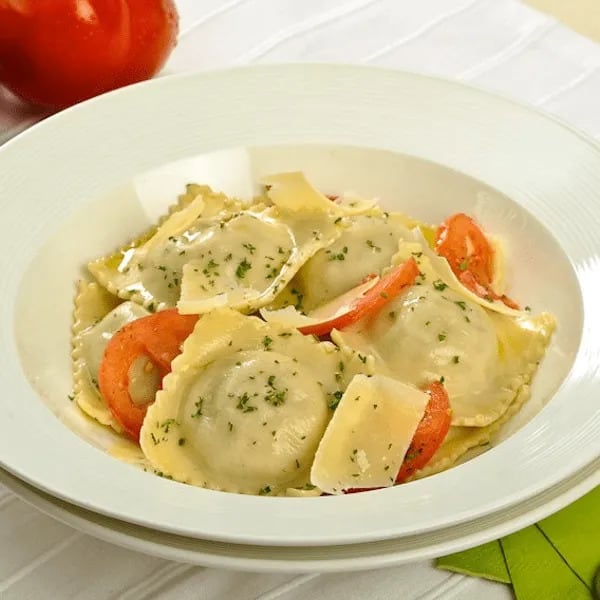 Brick Oven Pizza
Bistro Ravioli is serving up a menu filled with mouthwatering pizzas that have become just as popular as their famous ravioli. Cooked to perfection in a special brick oven, these pizzas boast an artisanal touch that makes them extra delicious. Imagine sinking your teeth into the Classic Margherita Pizza, where gooey cheese and juicy tomatoes meld together for a delightful experience.
If you're a fan of savory meats, the Italian Sausage, and Bacon Pizza will surely satisfy, combining the rich flavors of sausage and crispy bacon. For those who crave a taste of the sea, the Shrimp & Scallion Pizza offers a delightful blend of succulent shrimp and fresh scallions. And don't miss the Pepperoni Pizza, a timeless favorite with its zesty pepperoni slices. For a unique twist, the Honey Bacon and Jalapeno Pizza delivers a sweet and spicy kick that's hard to resist.
Cheese lovers will adore the Quattro Formaggi Pizza, topped with not one, but four delectable cheeses. Lastly, the Beef Mediterranean Pizza transports your taste buds with its Mediterranean-inspired flavors. Bistro Ravioli has truly mastered the art of pizza-making, and their new menu is a testament to their culinary excellence, bringing satisfaction to every bite.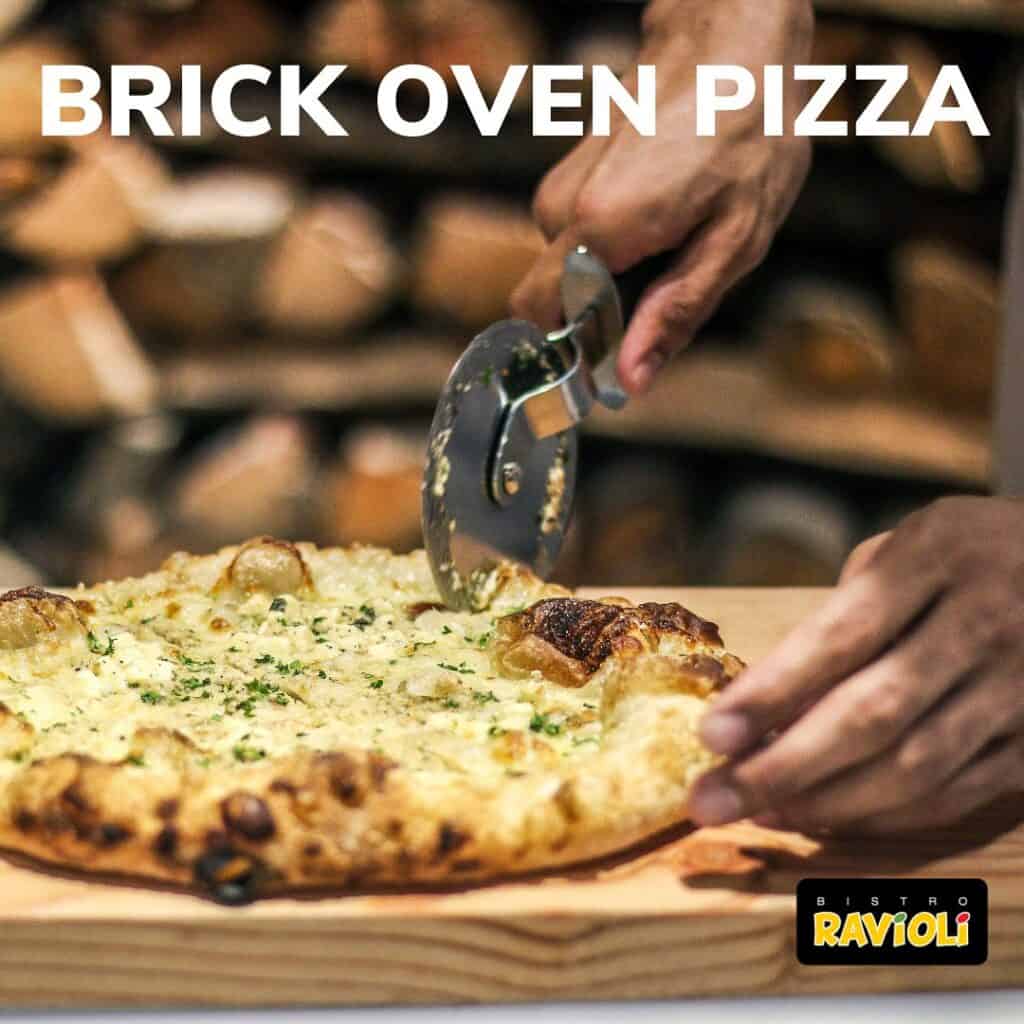 Bistro Ravioli Menu Delivery
Bistro Ravioli has a cool way to make your life easier – it's called menu delivery! This means you don't have to go to the restaurant to enjoy your favorite Italian food. Instead, you can sit back at home and order the tasty dishes you love. It's like having a restaurant come to you! Bistro Ravioli has teamed up with FoodPanda, a delivery service, to bring the yummy flavors of Italy right to your door. Keep in mind that the availability of the delivery will depend on your location.
Social Media Pages
Share your own Bistro Ravioli moments using, and become part of their social media foodie family that's passionate about all things Italian. Whether you're a pasta connoisseur or simply an avid food lover, our virtual tables are always set for you. Let's create unforgettable dining experiences together, one delicious post at a time! #RavioliMagic #BistroRavioliMagic
Facebook: https://www.facebook.com/bistroravioli/
Instagram: https://www.instagram.com/bistroravioli/
Twitter: https://twitter.com/bistroravioli
Website: https://bistroravioli.com/contact/
FAQs
Where can I find Bistro Ravioli outlets?
Bistro Ravioli has multiple branches set up in multiple areas around Metro Manila.
What types of dishes does Bistro Ravioli serve?
They specializes in serving a variety of delicious Italian dishes, particularly focusing on their artisanal ravioli and brick oven pizzas.
Is Bistro Ravioli a vegetarian-friendly restaurant?
Bistro Ravioli does provide vegetarian options in their restaurant.
Can I customize the fillings in my ravioli dishes?
Yes, customers are given the freedom to freely customize their ravioli orders.
Does Bistro Ravioli have any dessert options?
There are a few dessert options that can be found on Bistro Ravioli's menu.
Conclusion
Bistro Ravioli is a comforting and enjoyable Italian restaurant to visit in the Philippines if you are looking for a place with a diverse menu that features a wide array of delicious ravioli dishes and other Italian favorites. The restaurant provides locals and tourists with an authentic taste of Italy with its focus on using fresh and high-quality ingredients. The restaurant's commitment to traditional Italian cooking techniques and flavors ensures a satisfying and memorable dining experience. So for those that are looking for a taste of Italy in the Philippines, Bistro Ravioli is a must-visit place.