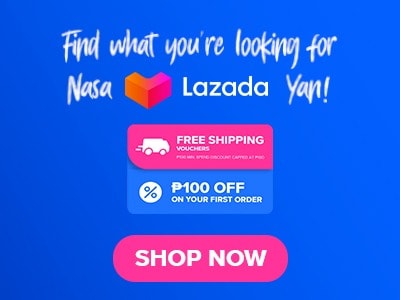 The Casa Buenas menu features a delectable selection of culinary creations that are inspired by the inventiveness of Filipino cooking and a delicate fusion of Eastern and Western techniques. The newest and best flagship restaurant of Newport World Resorts serves Filipino food with Spanish elements under the name Casa Buenas. A good house is the direct translation of Casa Buena. It is a celebration of the greatest aspects of Philippine culture and heritage, including good dining, beautiful architecture, and traditional Filipino hospitality. Buenas also means luck and blessings in Filipino. Our house of luck is Casa Buenas here at Newport World Resorts. They provide fortunate experiences to visitors.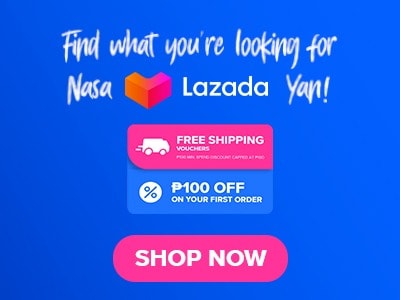 Menu Items
Price (PHP)

Appetizers

Grilled Marinated Chicken Salad
370
Kumot
440
Gambas
680

Sandwiches

Tito B Burger
670
Lobster Run
670

Noodles

Garlic Pancit Noodles with Crab Meat
780

Mains and Grilled

Grilled Kurobuta Pork Chop
1060
Grilled Octopus
1150
Grilled Iberico Pork Jowl
1350
Wood Oven Roasted Iberico Spare Ribs
1500
Grilled U.S Angus Beef Rib Eye Steak (300g)
2900
Grilled U.S Angus Beef Rib Eye Steak (500g)
4600

Arroces

Arroz Caldoso with Mixed Seafood and Rice (2-3 persons)
1150
Arroz Caldoso with Mixed Seafood and Rice (4-6 persons)
1500
Arroz Negro with Squid, Octopus and Squid Ink (2-3 persons)
1400
Arroz Negro with Squid, Octopus and Squid Ink (4-6 persons)
1800

Desserts

Emperador Strudel
370
Chocolate Tablea Fondant
300

Package

Pamilya Package A
1800
Pamilya Package B
3500
About Casa Buenas
Within the Resorts World Manila, an integrated resort and casino complex with large gaming areas, bar lounges, a posh shopping center, a top-notch performing arts theater, MICE venues, 8 hotels, and more than 50 restaurants, is where you'll find Casa Buenas Restaurant. One of Resort World Manila's trademark restaurants, Casa Buenas is located specifically on the ground level of the brand-new Hotel Okura Manila. It complements the other diverse foreign dining options in the complex by serving distinctive Filipino cuisine with Spanish influences. Resorts World Manila introduces Casa Buenas, its newest trademark dining venue, as a tribute to everything Filipino. Casa Buenas has superb cuisine, stunning architecture, and the legendary hospitality and service that Filipinos are known for. Add to that the abundance of Spanish elements that Executive Chef Godfrey Laforteza of Resorts World Manila has put into the cuisine.
The cuisines of the globe are brought to you by Newport World Resorts. Every scent, sip, and the bite is a treat to the senses, whether you're in the mood for genuine Cantonese, delectable Japanese-Korean fusion, or regional Filipino favorites. In Resorts World Manila's Hotel Okura, a new Spanish-Filipino restaurant named Casa Buenas pays homage to the historic structure. The restaurant's decor is designed to resemble a modern bahay na bato, and its moniker, which means "happy life," truly means that. It includes all the distinguishing features, like solihiya furniture, hand-carved hardwood flooring, and Machuca tiles on the wooden lattice window dividers covered in capiz shells.
Casa Buenas Menu Best Seller
Sinulog Roasted Lechon Manok – The restaurant also incorporates influences from other parts of the Philippines. An example of this is lechon manok that has been sinulog roasted. The lechon filling used in the roasted chicken dish was inspired by the Cebuano festivity.
Callos De Montserrat – The restaurant has a cozy, domestic feel about it that extends beyond the decor—many of the meals from the Casa Buenas menu are made from traditional family recipes. While the garlic noodles with crab meat are a decadent noodle recipe created by executive chef Godfrey Laforteza's wife, the Callos De Monserrat, a fox tripe stew, is a recipe from the executive chef's mother-in-law.
Kumot – There is a sense of family links present in every dish, even those that are not related to the chef's family. Laforteza's favorite components (vermicelli noodles, shrimp, lime sauce, and peanuts) are used in the kumot, a Vietnamese spring roll-style dish that is wrapped in rice paper to resemble, well, a blanket.
Grilled U.S Angus Beef Rib Eye Steak – Ribeye naturally has a rich, buttery, meaty flavor. The ribeye steak tends to be more expensive since it is one of the richest and most sought-after cuts available. It is very soft and heavily marbled since it is cut from the rib region of the cow. The Natural Angus ribeye steak is delicious whether it is cooked in a pan, smoked, or just off the grill. Choose a bone-in or boneless ribeye for an outstanding appearance or for simple cooking.
Grilled Octopus – Octopus tastes like the sea when eaten raw; it is both salty and sweet. Cooked octopus has a taste that is best characterized as being quite mild and delicate, similar to squid or calamari. It doesn't taste fishy or have a seashore flavor like certain types of seafood do. It tastes a lot like a pig or chicken's white breast flesh.
Wedding Package
Come to Casa Buenas to celebrate real love. Get married in a small, charming ceremony and begin your happily-ever-after with them. For questions and bookings, get in touch with the following.
Contact details: 0917 872 8012 and 7908 8000 7990
Casa Buenas Promo
Mixed Match – Cheers to October by toasting it with a delicious Casa Buenas buffet menu. Choose from a variety of signature tapas to go with your preferred Sangria.
6 Signature Tapas
Quezo de Fonduta
Shrimp Isaw
Okoy de Pulpo
Tuna Tartare Kilawin
Salmon Tostada
Grilled Sausage
Casa Buenas Menu Delivery
Although it is always better to eat food at restaurants, especially when the quality of food is the same as Casa Buenas, we cannot control everything. Customers may not have the luxury of time to dine at Casa Buenas. This is why you should try their delivery service. Take advantage of getting your favorite dishes from Casa Buenas delivered right to your door! They prepare meals, box them, then use Delishvery to deliver them to you. For orders, call them at +63 (2) 7908-8885 or SMS 0917 878 8856.
Reservation
From 11 AM to 11 PM every day, Casa Buenas is open. It can be found in Hotel Okura Manila, Resorts World Manila, GF of the Grand Wing. For bookings, visitors can call +63 2 7908 8988, +63 917 878 8312, or send an email to [email protected] For additional details, go to https://www.newportworldresorts.com/sub/casa-buenas/ or download the RWM Mobile App.
Social Media Pages
In order to make sure that you will always get a notification whenever they update the Casa Buenas menu, prices, and promo, you have to follow their social media pages. In this way, you can always get the latest news about them. The link on their official social media sites can be found below:
Facebook: https://www.facebook.com/casabuenas.ph/
Instagram: https://www.instagram.com/casa_buenas/
Conclusion
The cuisine of Casa Buenas menu, which is influenced by both Filipino culture and tradition, features a wide variety of culinary delicacies that draw on both Eastern and Western cooking techniques. RWM chefs created a beautiful Filipino-Spanish cuisine that displays a high-end and refined palate under the direction of Chef Godfrey Laforteza. The freshly crafted menu has everything from zingy starters like Asian-inspired Kumot to off-the-grill favorites like Iberico Pork Spareribs served with house sauces, as well as Paella and Tapas.
Overall, the setting is remarkable and roomy for a hotel restaurant that draws its design cues from a traditional Spanish home. You feel fortunate to be eating at home and taking pleasure in Chef Godfrey's Filipino-Spanish cuisine. The Filipino-Spanish restaurant pays homage to everything Filipino, including the delectable cuisine, distinctive vernacular architecture, and the legendary warmth and friendliness of the Filipino people. Perfect attention to detail sets everything apart from the competition.