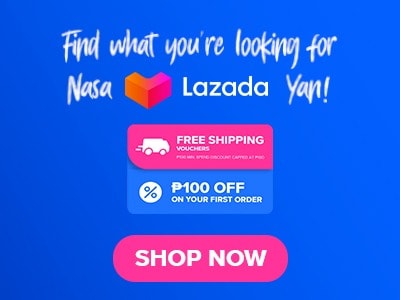 In our modern society, people are not afraid of trying new dishes, nowadays customers want to try different cuisines from other countries and their love for food of Filipino's makes them the perfect customers for these foreign cuisines. Have you found yourself craving some Chinese and Singaporean dishes but don't know where to go? Great news I got you. I found an interesting restaurant that served Chinese and Singaporean cuisine at a reasonable price without compromising the taste. Have you heard about Wangfu? This restaurant is relatively new to the market but the foods that they offer are amazingly good. Let's get to know the Wangfu menu, their best sellers, and their price. I'm pretty sure after this you'll consider trying their restaurant. Don't want a too-long introduction for this one, let's start now.
Below, you'll find the updated list of Wangfu menu prices.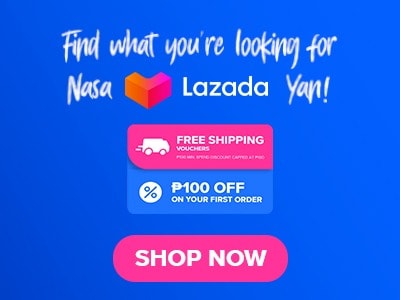 Menu Items
Price (PHP)

Seafoods

Salt and pepper squid
398
Salted egg fried squid
398
Singaporean mango fish fillet
398
Tausi fish fillet
398
Fish fillet with shitake mushrooms
397

Vegetable and Tofu

Taiwan pechay
198
Polonchay
238
French bean stir fry
288
Emperor chopsuey
288
Salt and pepper fried tofu
238
Singaporean fried tofu
298

Soup and rice

Seafood green soup
288
Hot and sour soup
288
Sweet corn with minced chicken soup
288
Yang chow fried rice
178
Shanghai fried rice
308
Chicken rice
78

Chicken

Wangfu hainanese chicken
298
Wangfu signature fried chicken
308
General Tso's chicken
388
Salted egg fried chicken
388

Pork

Crunchy sweet and sour pork with lychee
358
Salt and pepper liempo
358

Beef

Black pepper beef
458
Curry beef
398
Beef with broccoli in oyster sauce
458

Prawns

Cereal prawns
598
Salted egg prawns
598
Hot prawn salad
598

Noodles

Singaporean bihon
228
Seafood laksa ramen
328
Lucky birthday noodles
368
Stir fried ramen
138
Fish ball ramen
228
Hainanese chicken ramen
328

Dimsum

Halaw
188
Pork shomai
128
Crystal ball
118
Spareribs
98
Chicken feet
98
Sharks fin dumplings
98
Japanese siomai
118
Kutchay dumplings
108
Beancurd roll
128

Personal Sets

Crunchy sweet and sour pork with lychee set
258
Salted egg fried chicken set
268
General Tso's chicken set
268
Beef with broccoli in oyster sauce set
298
Tausi fish fillet set
298
Wangfu hainanese chicken rice
298

Hawker Rice Tops

Black pepper beef rice
198
Kung pao chicken rice
198
Hongkong style seafood rice
198
Curry beef rice
198
Hongkong style pork chop rice
198
About Wangfu
Wangfu Chinese cafe is located in Tomas Morato in Quezon City. This restaurant serves Singaporean and Cantonese Chinese dishes at a very reasonable price. This restaurant is owned by business partners Lester Pimentel, Ace Wang, and Richard Yap a Filipino actor, singer, model, and businessman of Chinese descent. Wangfu restaurant got its name from wang which is the surname of one of the owners and fu which means king, prince or could be placed, So put together and its wang's place.
This is a bright definition of their restaurant's name since it's like having a king's feast whenever do dine in at their place. Their place is quite new and can accommodate some good numbers of customers at the same time, the coziness and the welcoming atmosphere of their restaurant is the second reason why their restaurant become successful following the taste of the food. Try something new and different visit Wangfu soon to experience Singaporean and Chinese Cuisines.
Wangfu Menu Best Seller
Here is the list of the Wangfu best-seller food items that you should try.
Hot and Sour Soup – A little bit spicy and source made with fresh herbs in a thick texture. This soup will definitely whet your appetite for the mains. Serve hot, a burst of flavor in a bowl. Truly a delightful start for your Wangfu food experience.
Spare Ribs – Honestly at first I'm thinking that this is a boring dish but the moment I tasted the ribs on this Wangfu menu, I am surprised that it was so good. This is a steamed pork rib with the right spices as your starter.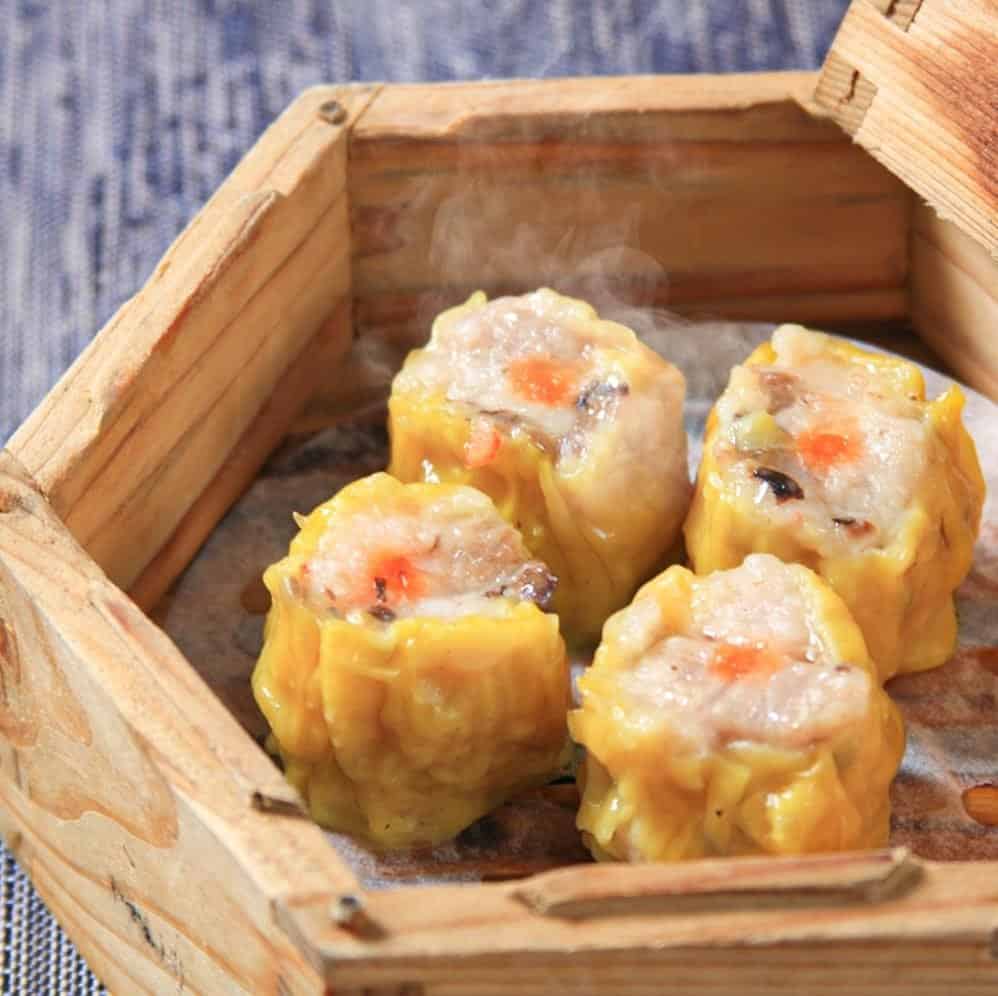 Photo Credit: Wangfu Chinese Café FB Page
Pork Siomai – This dish is already popular in our country since you can have this in many different restaurants nowadays. Their pork siomai is made traditionally (Chinese style) and filled with mixed vegetables and ground pork. This is a good appetizer for any meal.
Hongkong Style Pork Chop Rice – Their Hongkong style pork chop rice is so good. Packed with flavors in this dish. This is a Singaporean-style rice topping dish made with deep-fried pork chop topped with creamy and cheesy sauce over a bowl of white rice.
General Tso's Chicken Set – The name for this dish came from a military leader of the Qing dynasty. This is a chicken thigh cut into bite size with fresh broccoli in a sweet and savory sauce. They also serve this with rice and soup. This is actually a complete meal already, speaking of saving right. Delicious and my most recommended dish on their menu.
Salted Egg Fried Chicken Set – Crispy fried chicken cut into bite-size then covered with rich and delicious salted egg yolk. One of my favorite food items on their menu and also highly recommended. They also serve this with white rice and soup.
Wangfu Hainanese Chicken Rice Set – Their Hainanese rice set is actually an all-time Singaporean favorite. Made with poached chicken seasoned just right with garnishing of cucumber and also served with white rice and soup. This also comes with three sauces. Dark soy sauce, chili paste, and minced ginger oil.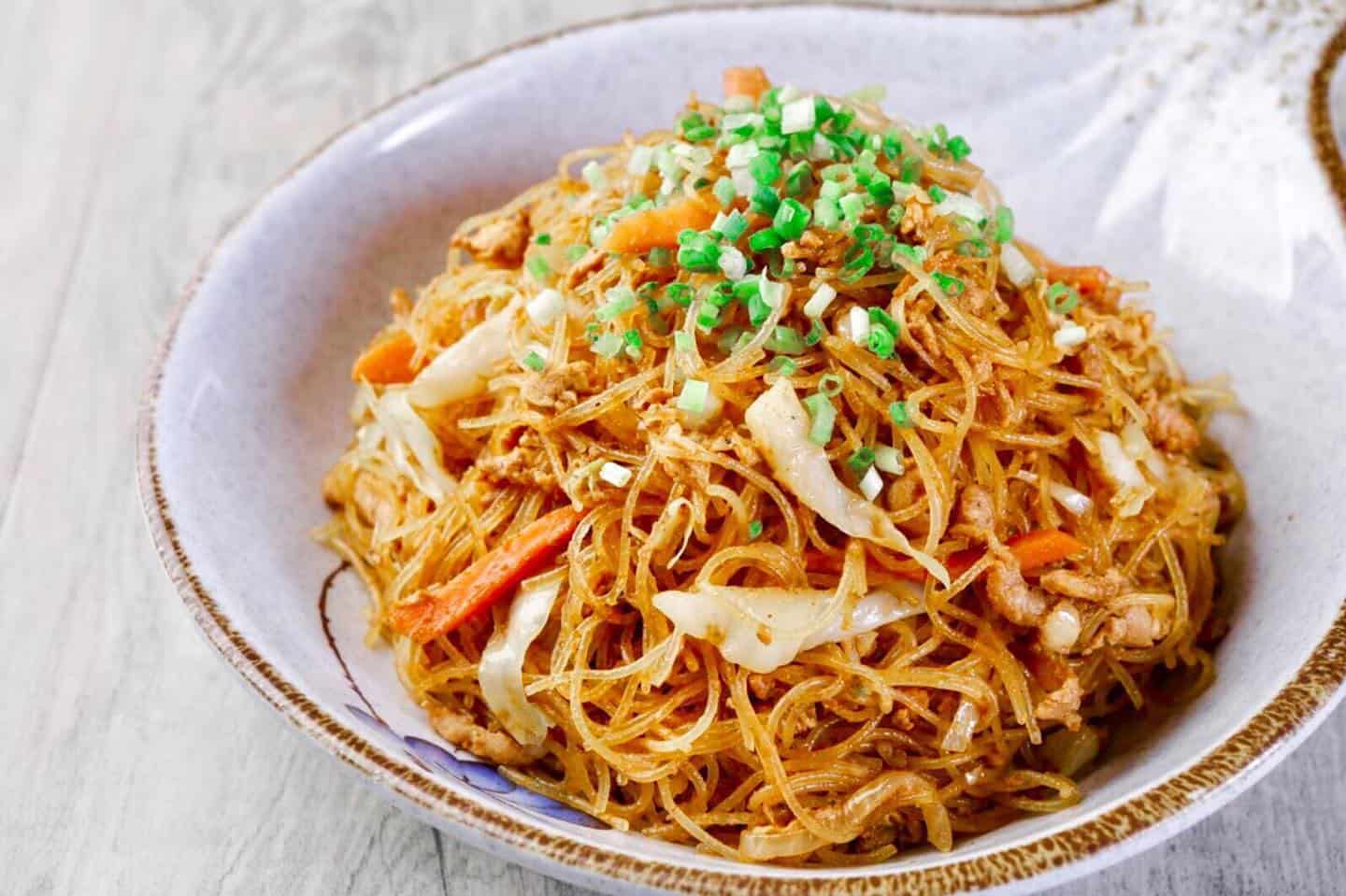 Singapore Bihon – this hearty dish is made with rice noodles. Packed with meat bits and vegetables then stir-fried. A new and satisfying way to enjoy your favorite bihon in a different way of cooking.
Wangfu Best Seafood Menu
Here are two of their best seafood dishes that you should try and also their best sellers.
Salt and Pepper Squid – The irresistible flavor combination of tender and cooked just-right squid, hot and spicy is the perfect description for this dish.
Salted Egg Fried Squid – This will surely satisfy your cravings for salted eggs. This is made with perfectly cooked squid, fried until golden then tossed in salted egg yolk.
Milk Tea Menu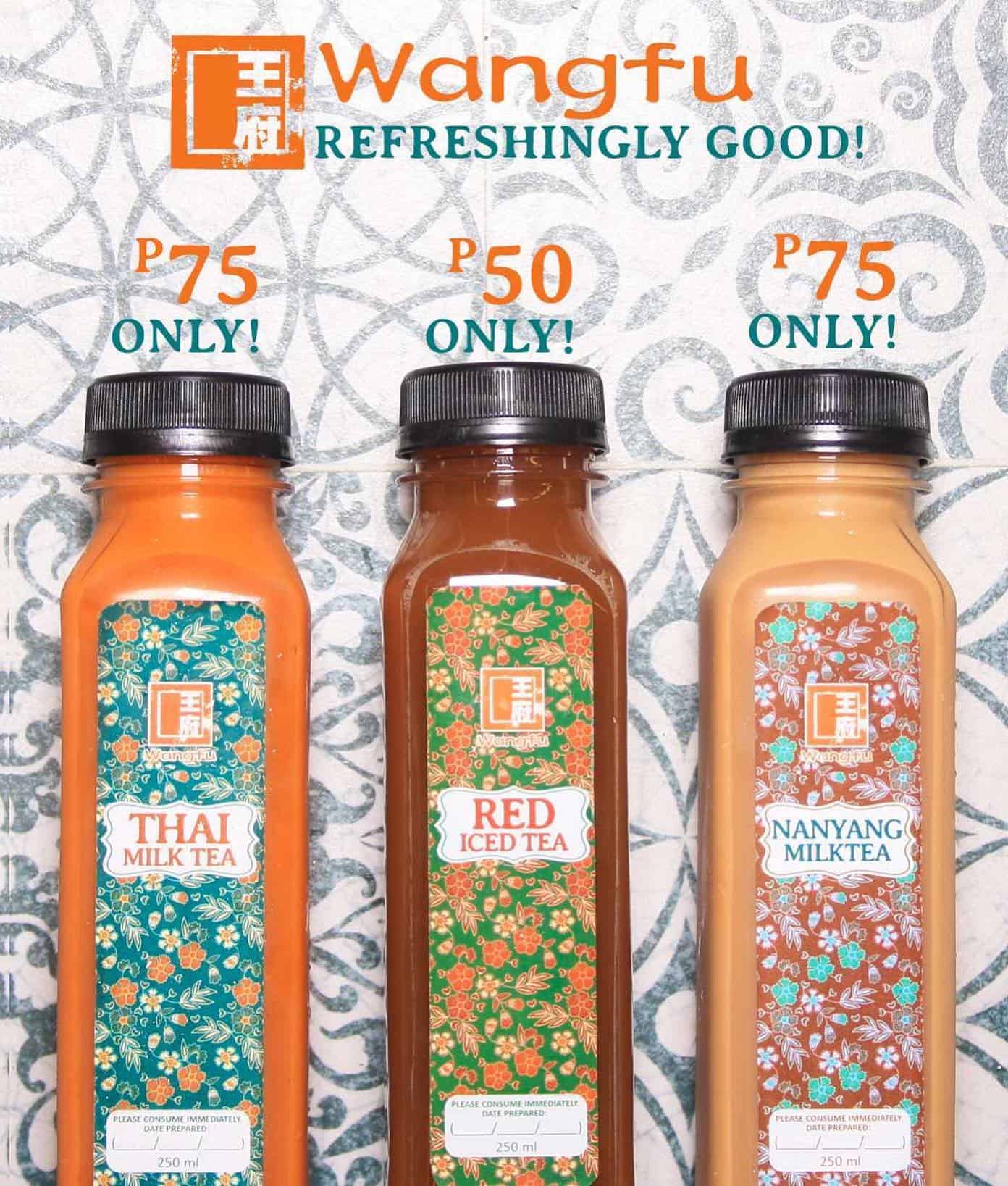 Wangfu also offers milk tea. Their Nanyang milk tea can be ordered with Singaporean hawker rice topping for only 48php. This is best served cold to contradict the spiciness of mostly Asian dishes. Their milk tea is unfortunately not available thru pick up and delivery orders.
Wangfu Menu Delivery
If you are craving your favorite Wangfu dishes but can't go to their restaurant because of your busy schedule nothing to worry about since you can contact them thru their Facebook account to place your order for delivery. All you have to do is to visit their Facebook Page or you can also use third-party delivery services like Food Panda and Grab Foods for your convenience. Please take note that delivery services may vary depending on the availability of the product and your location.
Social Media Account
To ensure that you have the latest news on the Wangfu menu, promo, and price. We recommend that you start subscribing or following them. In this way, you will always get the current trends about them. See the links below to go to their social media pages.
Facebook: https://facebook.com/WangfuChineseCafe/
Instagram: https://www.instagram.com/wangfuph/
Conclusion
This casual dining restaurant is a typical Chinese restaurant with a good ambiance. Very comfortable, cozy, and customer friendly. What's good about Wangfu Chinese menu is that they have those authentic dishes that most Chinese restaurants here in the country don't serve. Crews are very knowledgeable and approachable, polite, and very accommodating. A casual dining restaurant that serves delicious dishes at a very affordable price. Highly recommended for those who love to try Singaporean and Chinese dishes and for those who want to experience authentic Chinese foods without breaking the bank.