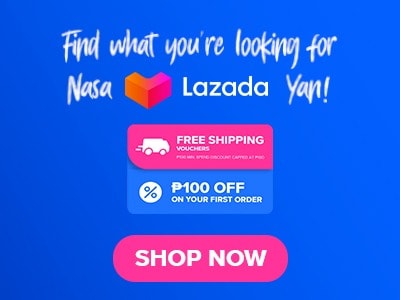 Japanese cuisines are the masterpiece of the Yabu House of Katsu menu. It is famous for the katsu dishes that it offers such as katsu, menchi, seafood, deluxe, katsu pairs, premium Kurobuta, and curry sets. The homemade flaky, delectable, and golden panko is the ingredients that make these katsu dishes popular. It also provides appetizers and salads, signature oyakodon, special and original katsudon sets, gyudon sets, salmon don sets, extra orders, desserts, and drinks. Fresh and premium ingredients are used to create authentic Japanese dishes.
Below, you'll find the updated list of Yabu House of Katsu menu prices.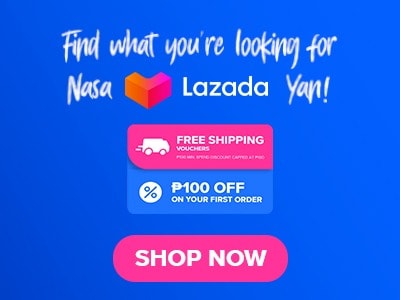 Menu Items
Price (PHP)

Katsu Add-Ons

Layu
70
Fried Egg
60
Curry Sauce
115

Appetizers and Salads

Furikake Fries
245
Mozarella Katsu Sticks
320
Chicken Salad
330
Agedashi Tofu
255
Korokke Tamago
250
Cold Appetizers
245
Rosu (Pork Loin) Sets (180G)
490
Rosu (Pork Loin) Sets (120G)
430
Rosu (Pork Loin) Sets (80G)
390
Hire (Pork Tenderloin) Sets (120G)
450
Hire (Pork Tenderloin) Sets (80G)
415
Chicken Sets (180G)
440
Chicken sets (120G)
405
Chicken sets (80G)
375

Menchi Katsu Sets

Menchi Katsu Set
430
Tori Menchi Katsu Set
435

Seafood Katsu Sets

Salmon Katsu Set
655
Prawn Katsu Set
610
Ebi Patty Set
525
Cream Dory Katsu Set (180G)
475
Cream Dory Katsu Set (120G)
420
Cream Dory Katsu Set (80G)
390

Deluxe Mixed Katsu Sets

Deluxe Mixed Set
715
Deluxe Seafood Mixed Set
715

Katsu Pairs

Rosu & Prawns
590
Rosu & Oyster
595
Hire & Salmon
585
Hire & Tori Menchi
435
Chicken & Menchi
435
Chicken & Dory
425

Premium Kurobata Katsu Sets

Rosu Kurobata Katsu Set (120G)
765

Signature Oyakodon

Signature Oyakodon
495

Special Katsudon Sets

Rosu
445
Hire
455
Chicken
435
Prawn & Cream Dory
460

Original Katsudon Sets

Rosu
445
Hire
455
Chicken
435
Prawn & Cream Dory
515

Katsu Curry Sets

Rosu Kurobata
795
Hire
460
Rosu
445
Chicken
420
Cream Dory
435
Menchi
445
Add Fried Egg
60

Kazuya Katsu Curry

Hire
495
Rosu
475
Menchi
475
Chicken
450
Rosu Kurobuta
780

Gyudon Set

Gyudon Set
545

Salmon Don Set

Salmon Don Set
685

Extra Orders

Hire (60G)
190
Rosu (60G)
190
Chicken (60G)
180
Menchi (60G)
190
Tori Menchi (60G)
185
Salmon (60G)
290
Prawn (1pc)
180
Hiroshima Oyster (1 pc)
230
Cream Dory (60G)
180

Dessert

Vanilla Lava Cake
230
Extra Vanilla Ice Cream Scoop
75

Canned Soda

Coke Regular
100
Coke Light
100
Coke Zero
100
Sprite
100

Bottled Water

Bottled Water
60

Beer

Asahi Beer
190
San Miguel Beer Pale
120
San Miguel Beer Light
120
Sapporo Beer
190

Bottomless Drinks

Houseblend Iced Tea
140
Lemonade
140
Lychee and Peach Iced Tea
140

Shakes

Ripe Mango
145
Green Mango
145
Pineapple
145
Watermelon
145
About Yabu House of Katsu
Yabu House of Katsu is a Japanese restaurant that specializes in Katsu dishes. The concept of this restaurant was created by Kazuya Takeda, Teiji Nakamura, and John Conception. It is committed to providing authentic Japanese cuisine to Filipinos. Their chefs never stop innovating these classic dishes to serve people something distinctive and delectable.
Yabu House of Katsu Menu Best Seller
Katsu dishes are the specialty of this restaurant, making them the best-sellers. These are some of the katsu sets that you are worth trying as they are packed with goodness.
Hire Kurobata Katsu Sets – A premium Kurobuta set that is bursting with flavors, has a soft texture, and is rich in marbling. These juicy and thick premium pork cutlets are served with miso soup, cabbage, fruits, and white or brown rice. 
Deluxe Mixed Set – It is a deluxe katsu set that consists of prawns, salmon, oysters, and shire. The Yabu staples that complete this set are refillable white or brown rice, shredded cabbage, miso soup, and fruits. It is a perfect mixed set for those who want to try a different variation of katsu dishes.
Rosu Original Katsudon Set – This original katsudon is one of the signature menu of Yabu House of Katsu. It is a comforting and delicious dish where a bowl of Japanese rice is served with pork loin cutlets and eggs that are cooked in a sweet and savory soy sauce.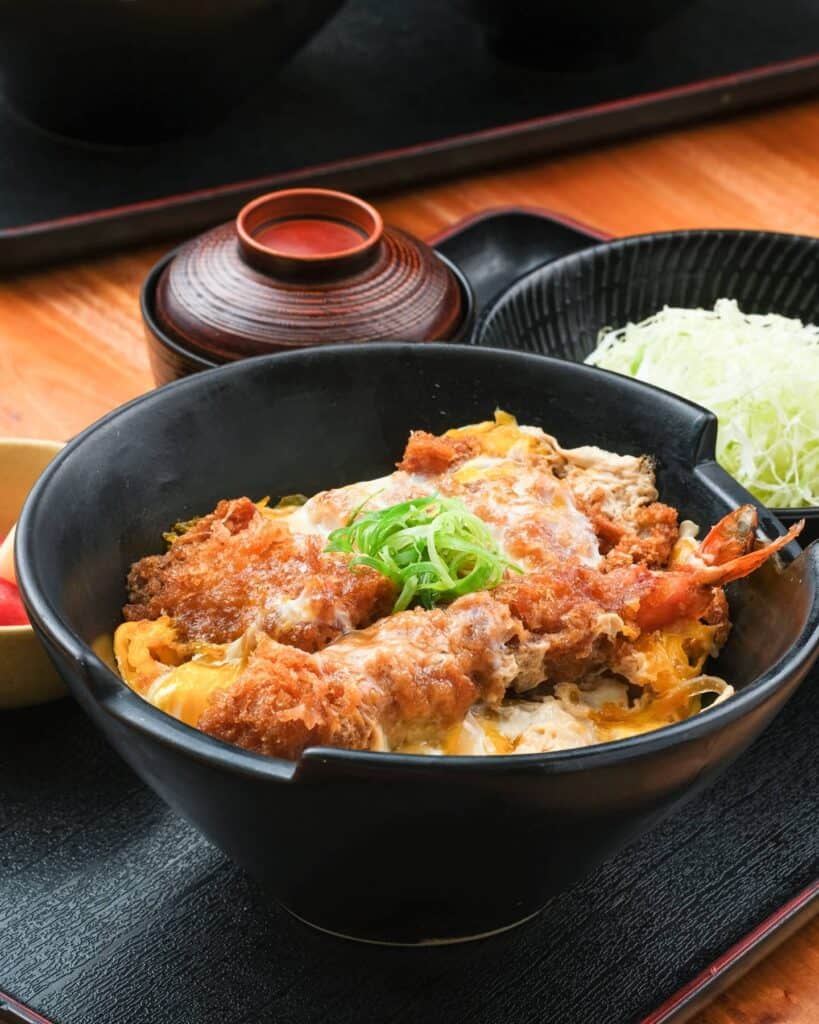 Hire Special Katsudon Set – It is one of the special katsudon sets of Yabu. The traditional katsudon is cooked with a twist to make it special and unique. Katsu is glazed with light and sweet miso-based sauce and comes with ban ito flakes and nori. Fresh shiso leaves and jumbo fried egg are topped on this dish.
Hire Kurobuta Katsu Curry Set – A delightful curry dish made with 45 ingredients and slow-cooked until it achieves the ideal consistency. The spice option levels are regular, hot, and very hot. A fried egg can also be added to make this dish more satisfying.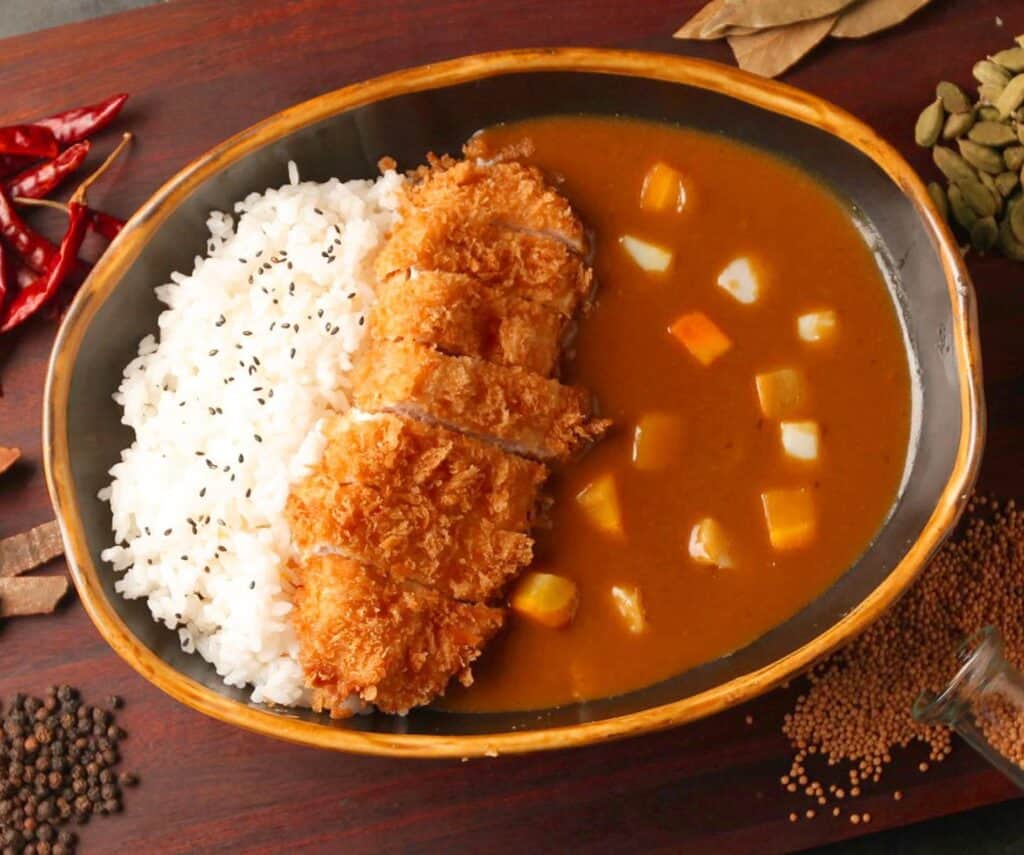 Appetizers and Salads
These appetizers and salad dishes of Yabu are ideal for those who want a light and delectable meal.
Furikake Fries – These golden and soft steak fries are dusted with a special mix of furikake herbs, togarashi, and assorted spices. It is served with Yabu's special creamy dip.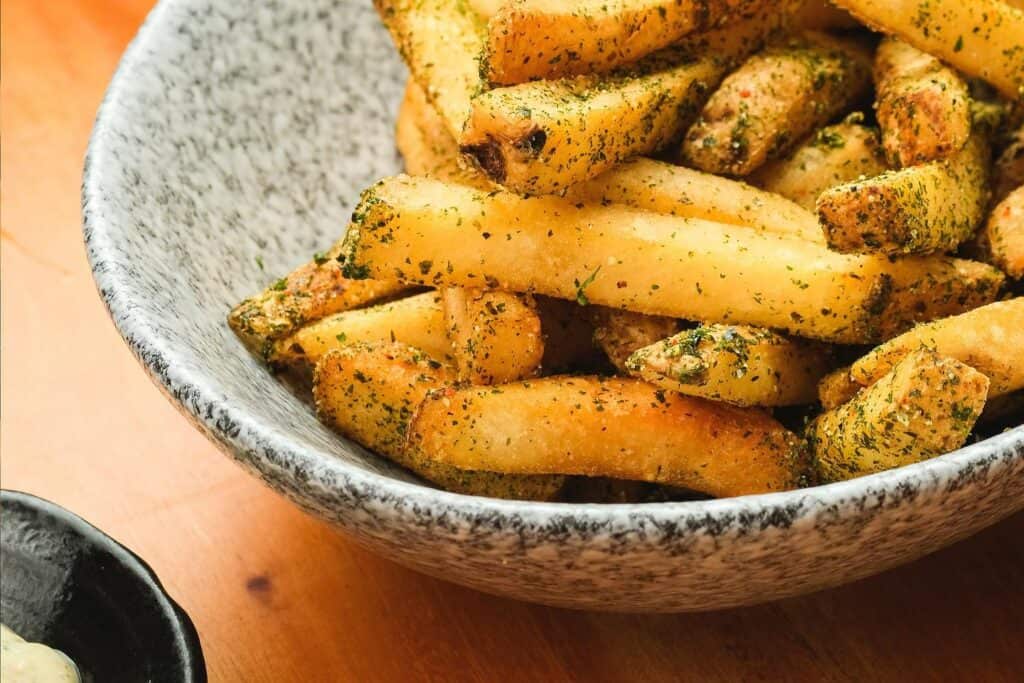 Chicken Salad – This menu of Yabu House of Katsu is a light and healthy dish where fresh vegetables are tossed with chicken and wanton crisps in a mustard vinaigrette. The festive color and the perfect blend of ingredients in this chicken salad make it appetizing and delightful. 
Korokke Tamago – A jumbo potato croquette is filled with a soft-boiled egg and breaded in crispy golden panko. Nori is laid on its top and served with a special tartar sauce to make it creamier.
Mozzarella Katsu Sticks – Mozzarella cheese is coated in crunchy golden panko and tossed with a special Furikake blend of Yabu. A spicy aioli dip also comes with it. To make this dish extra delightful, order it with Katsu Curry and dip it in the curry sauce.
Agedashi Tofu – Japanese agedashi tofu is crusted with panko and topped with grated radish, green onions, and shredded bonito flakes. It is served with a special soy-dashi sauce.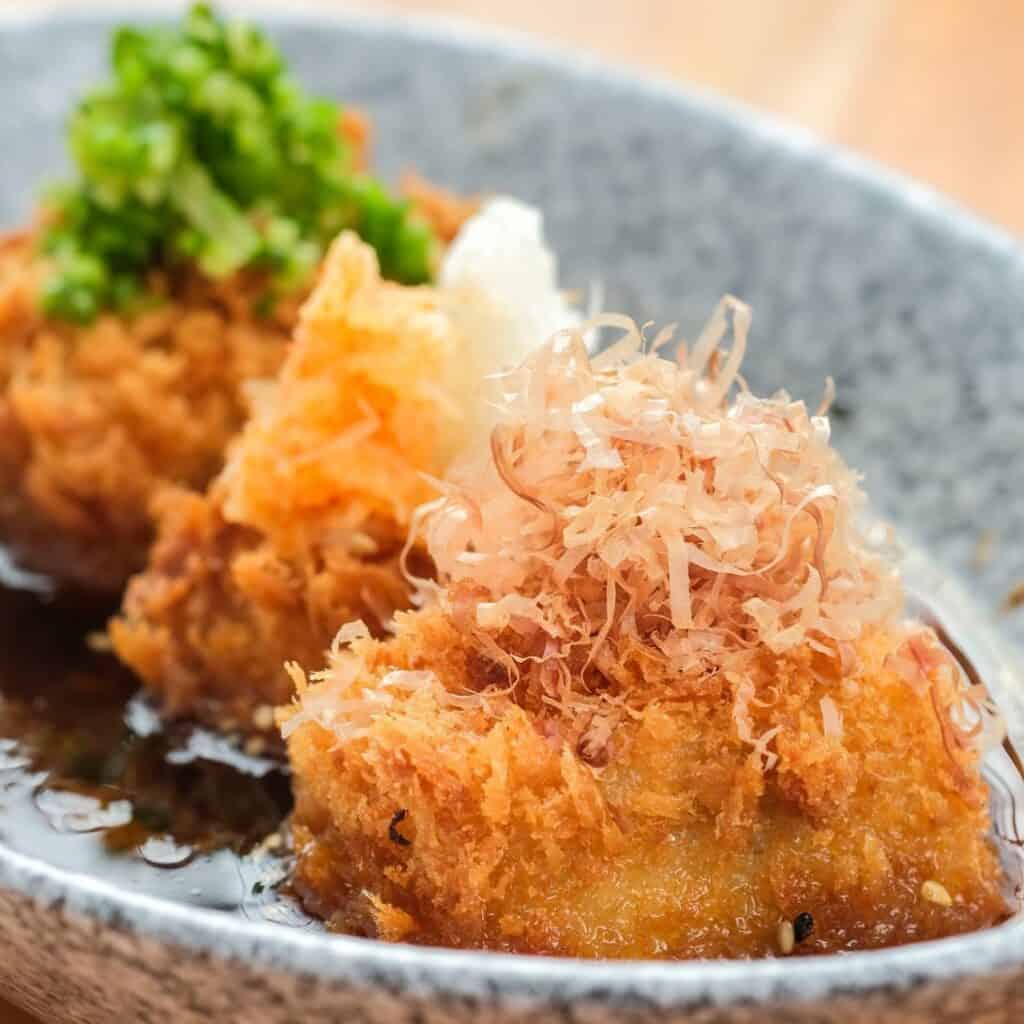 Katsu Sets
These katsu sets are served with miso soup, fruits, cabbage, and refillable white or brown rice. These are available in 80, 120, and 180 grams.
Rosu (Pork Loin) Sets – These thick and juicy pork cutlets with no fat are one of the famous dishes of Yabu. Rosu is coated with freshly-produced panko and fried until it becomes crispy, juicy, and golden brown in color.
Hire (Pork Tenderloin) Sets – This Yabu House of Katsu menu consists of thick and juicy slices of pork cutlet with a trimming of fat coated with crispy panko and fried to perfection. 
Chicken Sets – Thick cuts of chicken breast is breaded with panko and fried to perfection.
Menchi Katsu Sets
The creamy cheese fillings and crunchy panko breading of this Menchi katsu sets make this dish extraordinary.
Menchi Katsu Sets – Creamy cheese is enveloped in Japanese premium ground pork and beef and wrapped up in Yabu's crisp golden panko. This is an ideal dish for those who are looking for something cheesy, meaty, and delectable.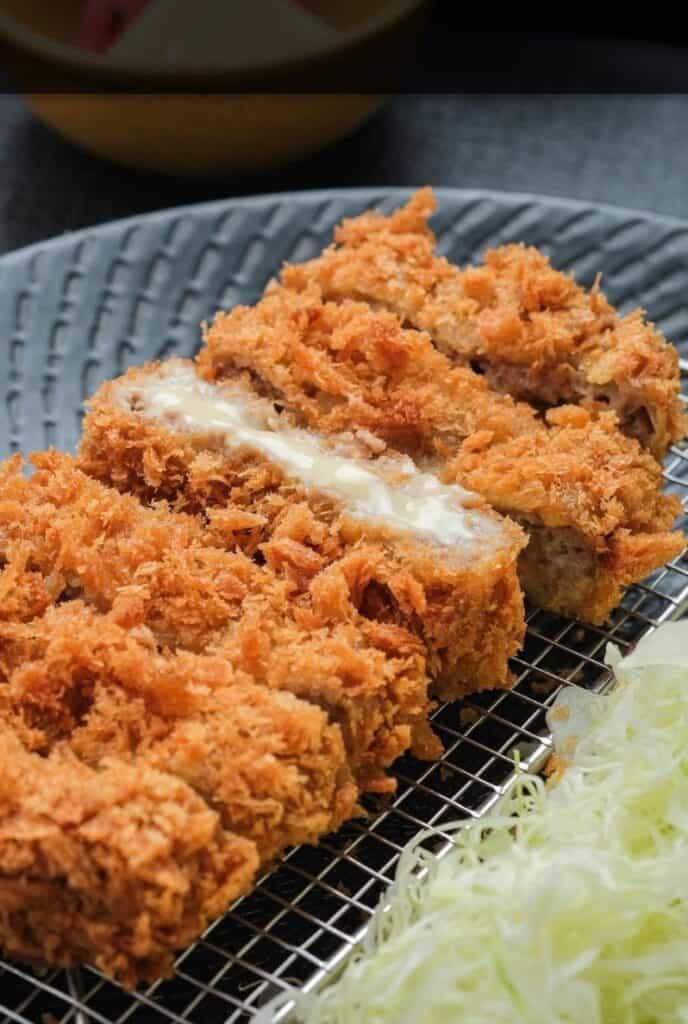 Tori Menchi Katsu Sets – The minced chicken is filled with ham and oozing cheese, coated with fresh panko breading, and fried until golden brown.
Yabu House of Katsu Seafood Set Menu
These delectable fresh flavors of the sea and the crunch of batter are perfectly combined in these seafood katsu sets.
Salmon Katsu Set – Salmon is packed into crispy golden panko and fried to perfection.
Prawn Katsu Set – It is made with black tiger prawns wrapped in a delectable panko.
Ebi Patty Set – Chunks of large shrimp are coated with flaky golden panko. Every bite will tickle your taste buds. The savory goodness of Yabu panko and the freshness of shrimp go well together making it a delightful dish. It is served with layu ponzu and special aioli sauce.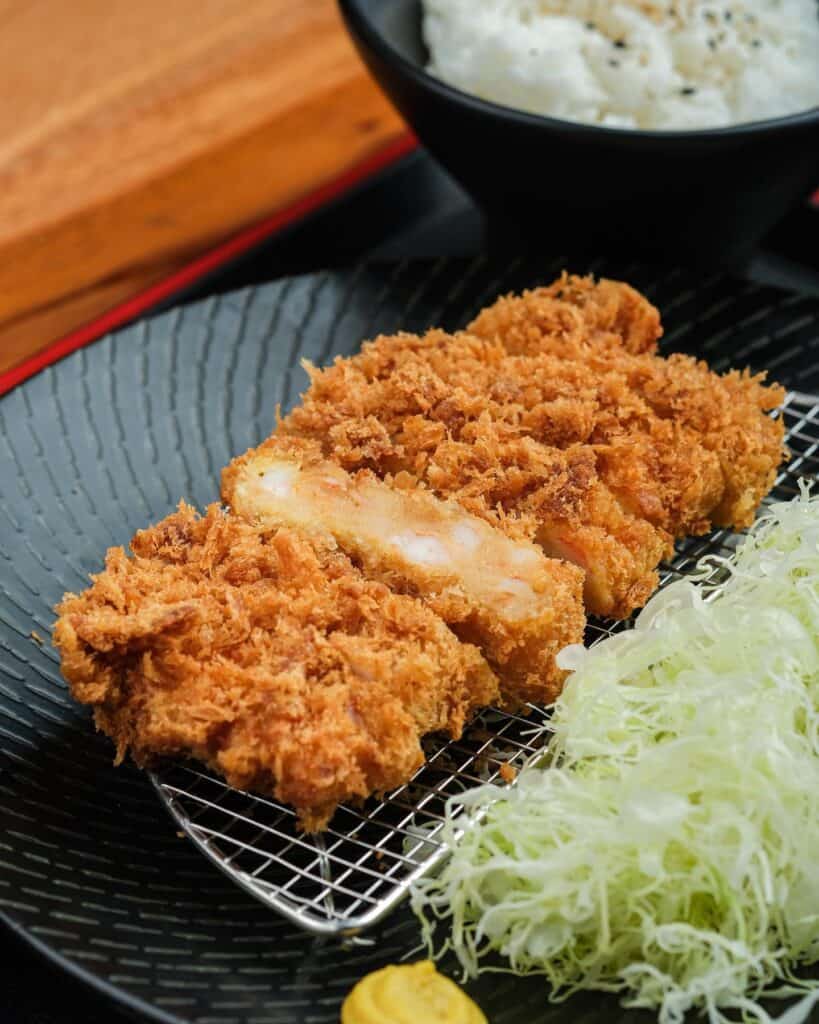 Cream Dory Katsu Set – Premium cream dory is coated with the restaurant's special panko and fried until it becomes light and crispy.
Yabu House of Katsu Menu Delivery
You can now enjoy the delectable offerings of this restaurant from the comfort of your home through Grab Food's delivery service. Moreover, if your location is not within Grab Food's coverage, you need not worry as certain branches of this eatery also offer in-store delivery. So go ahead and savor the scrumptious dishes from this restaurant without stepping out of your house.
Social Media Pages
Looking for the latest updates and promotions of Yabu House of Katsu? Check out their social media pages and don't forget to follow and support their restaurant. Their official links are provided below to get redirected to their pages.
Facebook: https://www.facebook.com/yabuhouseofkatsu
Instagram: https://www.instagram.com/yabuph/
Twitter: https://twitter.com/yabuPH
Conclusion
The Yabu House of Katsu menu showcases the beauty of art in Japanese cuisine. Each dish is a masterpiece as it has traditional and modern flavors. The ambiance and the dishes of this restaurant will make you feel like you're in Japan. It also allows you to prepare your sauce as they provide sesame seeds in a saucer, pestle, and sauce. Grind the sesame seeds using the pestle, pour the sauce in it, mix them, and dip your katsu dish.