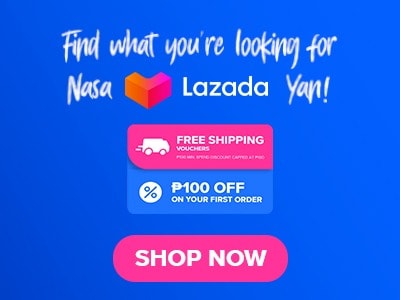 Food is one of the most important needs that we have and actually food that is available in our country nowadays are consist of different countries cuisine, popular ones are Japanese, Chinese and American foods but have you tried Switzerland foods yet? If you're curious about how Switzerland food tastes like, you should definitely check out the Vieux Chalet menu. Vieux Chalet is a restaurant located in Antipolo that serves delicious Switzerland cuisine. In addition to their Swiss specialties, they also offer a wide selection of other dishes to choose from. Let me tell you more about Vieux Chalet's menu and the prices of their foods.
Below, you'll find the updated list of Vieux Chalet menu prices.
Menu Items
Price (PHP)

Starters

Soup du jour
280
Salade of the day
355
Pate de foie
325
Mini sausage festival
450

Swiss specialties

Raclette for one
480
Raclette festival
1600
Cheese fondue
1150
Swiss platter
585
Rosti
220
Beef fondue for two with soup or salad of the day
1800

Entries

Lamb shoulder
1150
Osso buco
1180
Home smoked porkchop
980
Chicken a la tony
980
Pink salmon in sauce Cafe de paris
990
Baked fish a la susana
870
Fish fillet in white wine sauce and capers
870
Grilled sausage platter
1600

A la carte pizza

Dela casa
870
Florentine
820
6 cheese grilled pizza
1080
Salsiccia
870

Pasta

Homemade fettuccine alfredo
365
Pasta florentine
365
Homemade fettuccine padilla
430
Penne Salsiccia
365

Desserts

Swiss chocolate cake a la mode
335
Antipolo's best
375
Country side Ricotta cheesecake
355
Swiss chocolate fondue
795
Trio of desserts
965

Coffee and tea

House blend drip coffee
150
Tony's cappuccino
199
Susan's machiato
199
Cafe a la Rico
209
Frozen coffee cooler
209

Prefix menu

Chalot
1670
Marina
1325
Councilor
1800
Berne
1850
Swiss family
3710

Cocktails

Frozen basil-calamansi mojito
220
Gin calamanturis
350
Vodka calamanturis
250

Liqueura

Amaretto
220
Grand marnier
220
Kirsch
350

Beers

Local beers
95

Sodas and more

Sprite
115
Coke, Coke light, Coke zero
120
Alkaline water
50

Wines

Raminara 2014
270/1325
Crios 2014
270/1325
Valle Dorado 2016 Sauvignon blanc
270/1325
La umbra 2015 pinot grigio
270/1325
Balbach 2013 riesling
360/2040
About Vieux Chalet
Vieux Chalet is a restaurant that offers Switzerland food inspiration, they are located in Antipolo City a town very near the Metro. Tony Hassig a Swiss international opened this restaurant in 1984 together with his wife Susan to provide delicious Swiss foods for the city folks. Their place is relatively small but has a wall decorated with masterpieces that Susan, his wife made. It also has a window where you can have a great view of the city down below, it's a great view to be fair especially in the evening when the lights of the city will amaze the customers visiting their place. Their foods are good, the owner wanted to serve Swiss food made with ingredients that is available in our country. When they started in 1984, they have their own cattle where they get their fresh milk, however, they already sold it and now they are getting their milk elsewhere. They serve everything freshly made so even their bread is made from scratch. This restaurant is a great example how you can have healthier food while eating delicious food. 
Vieux Chalet Menu Best Seller
We gather every data possible to provide the list of their bestsellers. Here on the list are Vieux Chalet bestselling food items that everyone should try.
Raclette Festival – Vieux Chalet's raclette is something that you will crave after tasting it. Their raclette sits on the burner for it to melt. On their hot plate they have zucchini, broccoli, shrimp, and bell peppers. It also has this kind of cheese that is not salty, that's why you will be able to taste the sweetness of the cooked bell peppers. You can have their raclette for only 1500 PHP, it's not too expensive since this one is also great for sharing.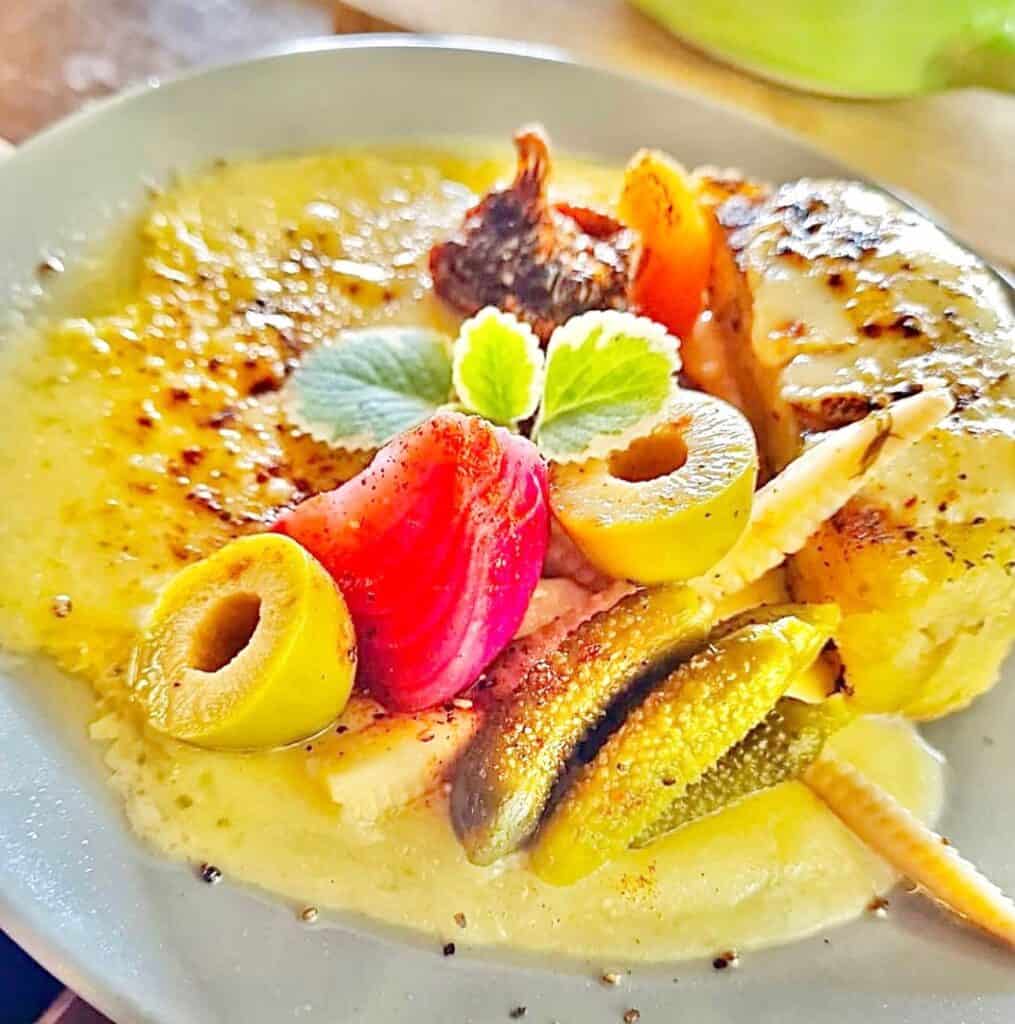 Malakoff – Next on Vieux Chalet best seller list is their malakoff. This one will be much appreciated by those who love soft cheese with a milder taste. This is actually a deep fried and breaded wheel of camembert. The texture is a bit crispy and soft on the inside, they serve this one with toasted bread and for sure you'll definitely love this one just like me. 
Homemade Calamanturis Soda – One of the almost impossible to resist is their homemade calamanturis soda. This pitcher of goodness is made with combinations of citrus fruits mixed together with carbonated water. This refreshing drink is one of their most ordered so though it's not a food item I also included this one on the list. You can have this for only 495 PHP per pitcher or 165 PHP per glass.
Swiss Specialties
Swiss specialties menu of Vieux Chalet has 6 entries to choose from. First is their raclette for one, a single serving of raclette for only 480 PHP. Next is their raclette festival that you can get for 1600 PHP and this is also the one that is included in the list of bestsellers. The third one is their cheese fondue for only 1150 PHP. This is made for cheese lovers and is also a great appetizer if you feel like it. Fourth is their Swiss platter which you can have for only 586 PHP. Second to last is their Rosti for only 220 PHP and lastly their beef fondue for two that they serve with soup or salad of the day for only 1800 PHP. 
Entrees
Vieux Chalet entrees on their menu consist of fabulous meals. Start with a steak of the day where you can choose which sauce you would prefer whether it's sauce cafe de paris or mushroom sauce. Next is their lamb shoulders, the same option of sauces as the steak of the day. Then they also have osso buco. Home smoked pork chop is also a good choice, but if you want it lighter you can choose chicken a la Tony.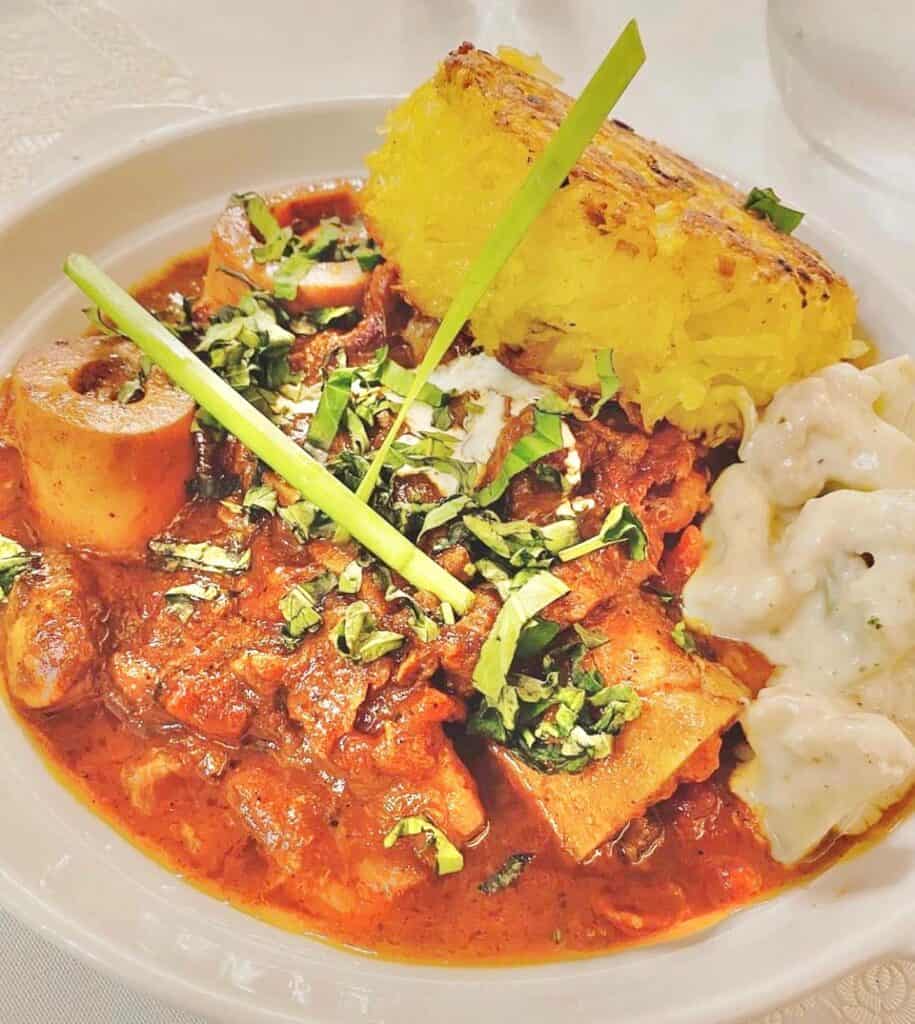 Pink salmon in sauce cafe de paris is also a great choice if you're trying to eat healthier. They also have baked fish a la susana or fish fillet in white wine sauce and capers for fish options. Lastly, they have a grilled sausage platter if you love sausages. Entress are also served with rosti and glazed vegetables. 
Prefix Menu
On their Prefix menu of Vieux Chalet, they have 5 choices, first one is the chalet that consists of soup du jour, mini-Swiss platter and lamb shoulder in red wine sauce or osso buco, and a choice of desserts. This is for only 1670 PHP. Next is their councilor, which includes soup or salade du jour, pate de foie or mini sausage festival, steak of the day, and a choice of dessert for only 1800 PHP.
Next is the marina, this one includes soup or salade du jour, pink salmon with sauce cafe de Paris or baked fish a la susana or could be fish fillet in white wine sauce, and a choice of desserts for only 1325 PHP. Second to the last is their Berne which includes salad du jour, bernerplatte for one, and a choice of dessert for only 1850 PHP. Lastly is their Swiss family, which includes soup or salade du jour, Swiss platter or sausage festival, one entree category, and Swiss chocolate fondue for only 3710.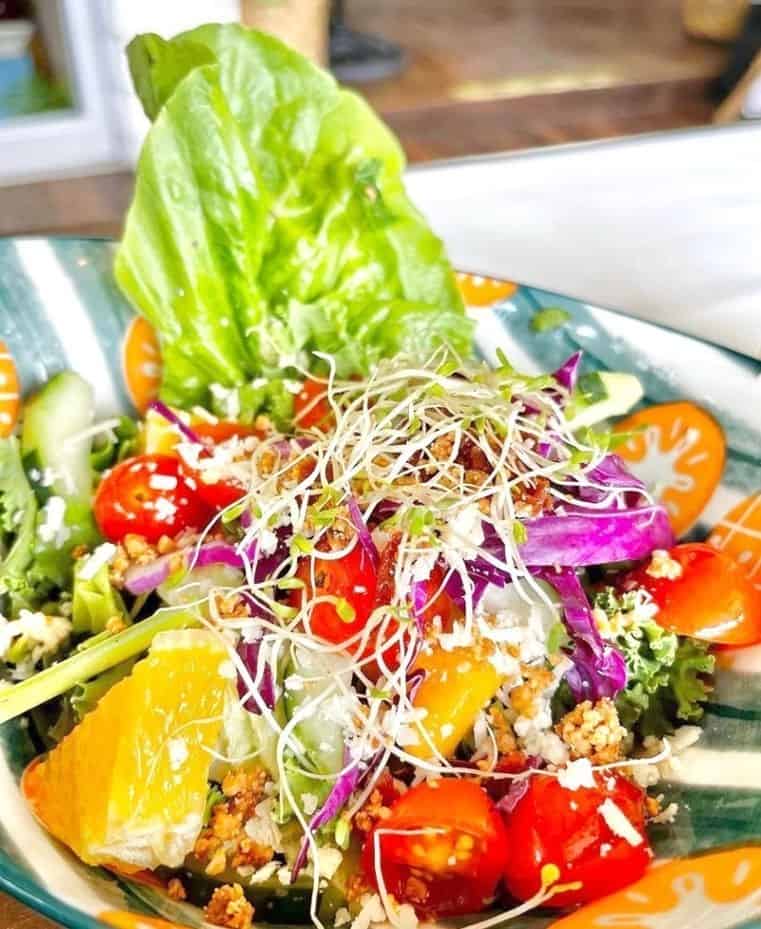 Vieux Chalet Pasta Menu
Vieux Chalet's pasta menu offers a variety of options to choose from, including their homemade fettuccine alfredo and fettuccine padilla, pasta florentine, penne Salsiccia, and a daily special spaghettini dish. Each pasta dish is made with fresh, high-quality ingredients and expertly prepared to give you an authentic taste of Swiss cuisine. Whether you're looking for a classic dish or feeling adventurous, Vieux Chalet has something to satisfy your cravings.
Vieux Chalet Menu Delivery
Craving your favorite Vieux Chalet food items? No worries You can call 0286970396 or you can also book your favorite courier for your orders like FoodPanda and Grab Foods.
Social Media Pages
Experience a taste of Sweden at Vieux Chalet restaurant! Follow our social media pages to stay updated on our latest dishes and promotions, and get a glimpse of what awaits you at our cozy restaurant. Don't miss out on our delectable Swedish cuisine and charming ambiance!
Facebook: https://www.facebook.com/profile.php?id=100063617992149
Instagram: https://www.instagram.com/vieuxchaletphilippines/
Twitter: https://twitter.com/VieuxChalet
Conclusion
A great place to go if you're looking for something different since Swiss cuisine is not widely spread in our country nowadays. The place has a great ambiance and a customer-friendly environment. Clean and well-maintained place. I like how fast they serve their meals and their crews are all amazing and friendly people. I highly recommend this place for foodies like me to try their awesome meals for yourself and for sure you'll never regret it.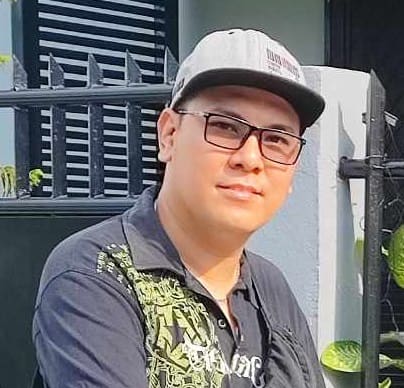 Hi! I'm Nivek Strife, the person who made MenuPH. I'm the one who added most of the popular menus you see on this website, and I really hope you enjoy them! Feel free to check them all out.
Growing up, I was surrounded by lots of tasty foods, like the classic Adobo and the sweet Leche Flan. That love for the many flavors of the Philippines is what got me excited about adding to MenuPH. When I learned how to make websites, I saw the need for a place to show off all the amazing Filipino dishes, and that's how MenuPH started.
MenuPH isn't just a website; it's like a fun journey into food. I've teamed up with famous chefs and found great places all over the Philippines to bring you a bunch of menus that show off the best of Filipino cuisine. Whether you're into the usual dishes or new twists, MenuPH is here to guide you through the rich world of Filipino flavors.
With MenuPH, my aim is to help local businesses, talk about good food choices, and make a group of friends who love food. No matter if you like fancy restaurants or street food, MenuPH has something for you. Come join me on this food adventure as we find great places, taste real flavors, and enjoy the unique food traditions that make the Philippines awesome.